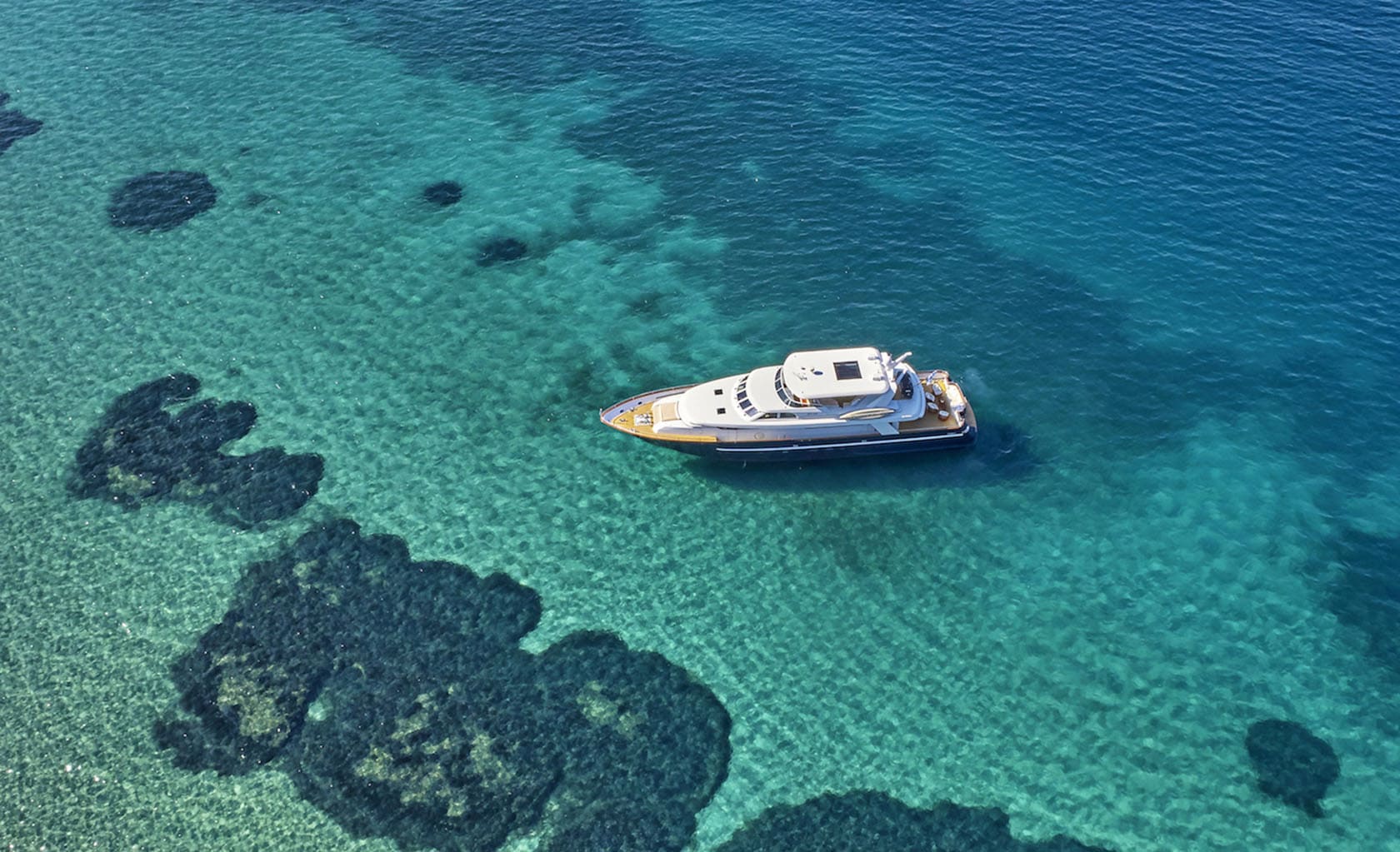 Tips and tricks for the best Yacht Charter in Croatia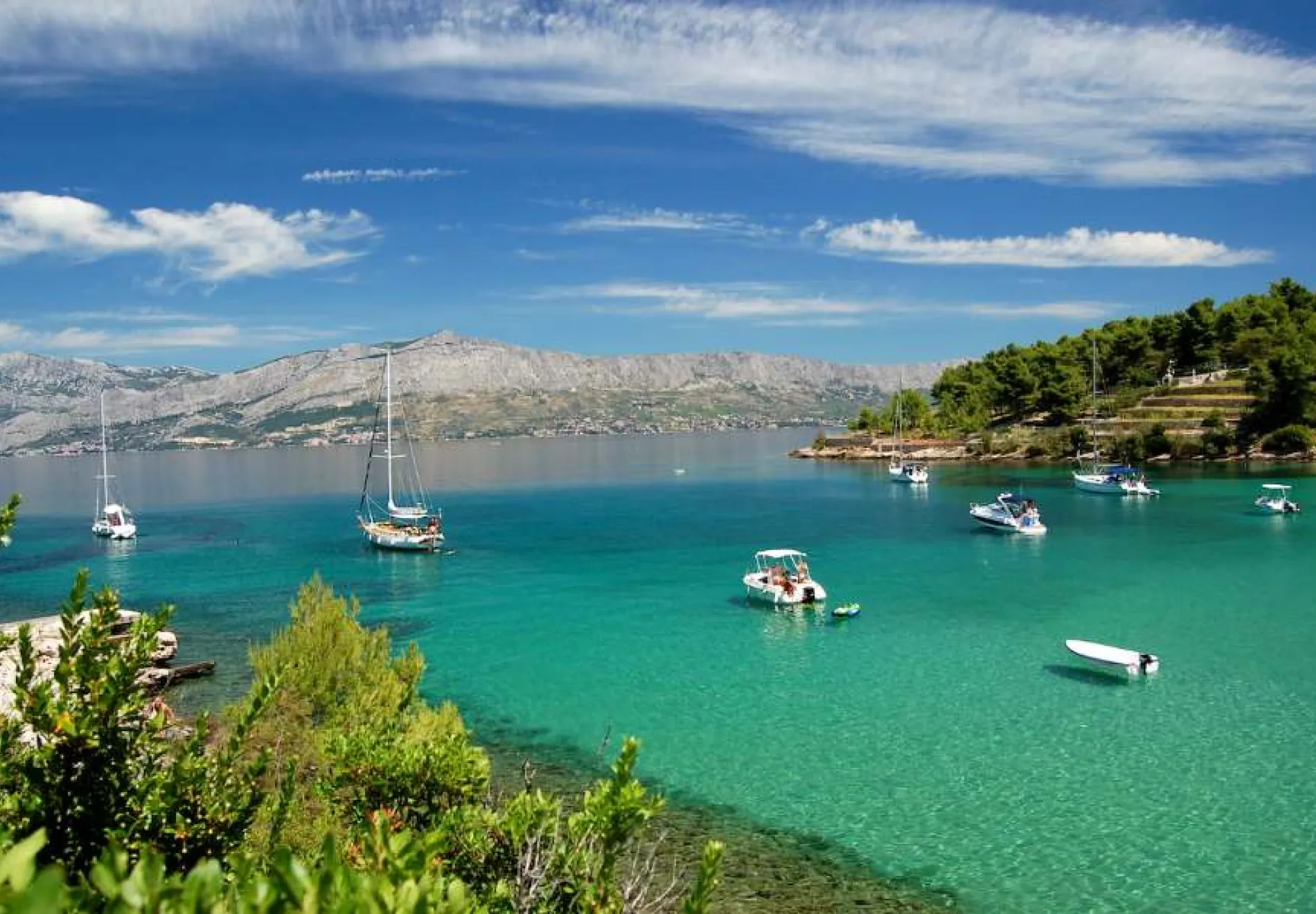 Why is yacht charting in Croatia so special
Besides its 6,278 km long coast, of which 1,880 km belong to the mainland and 4,398 km to the island coastline, 78 islands, 524 islets and 640 cliffs and reefs, Croatia's Adriatic coast is one of the most diverse and picturesque in Europe. With its azure water, small towns from the Medieval times, islands covered in pine trees, and delicious local food, there's no surprise, that yacht charting in Croatia became so admired.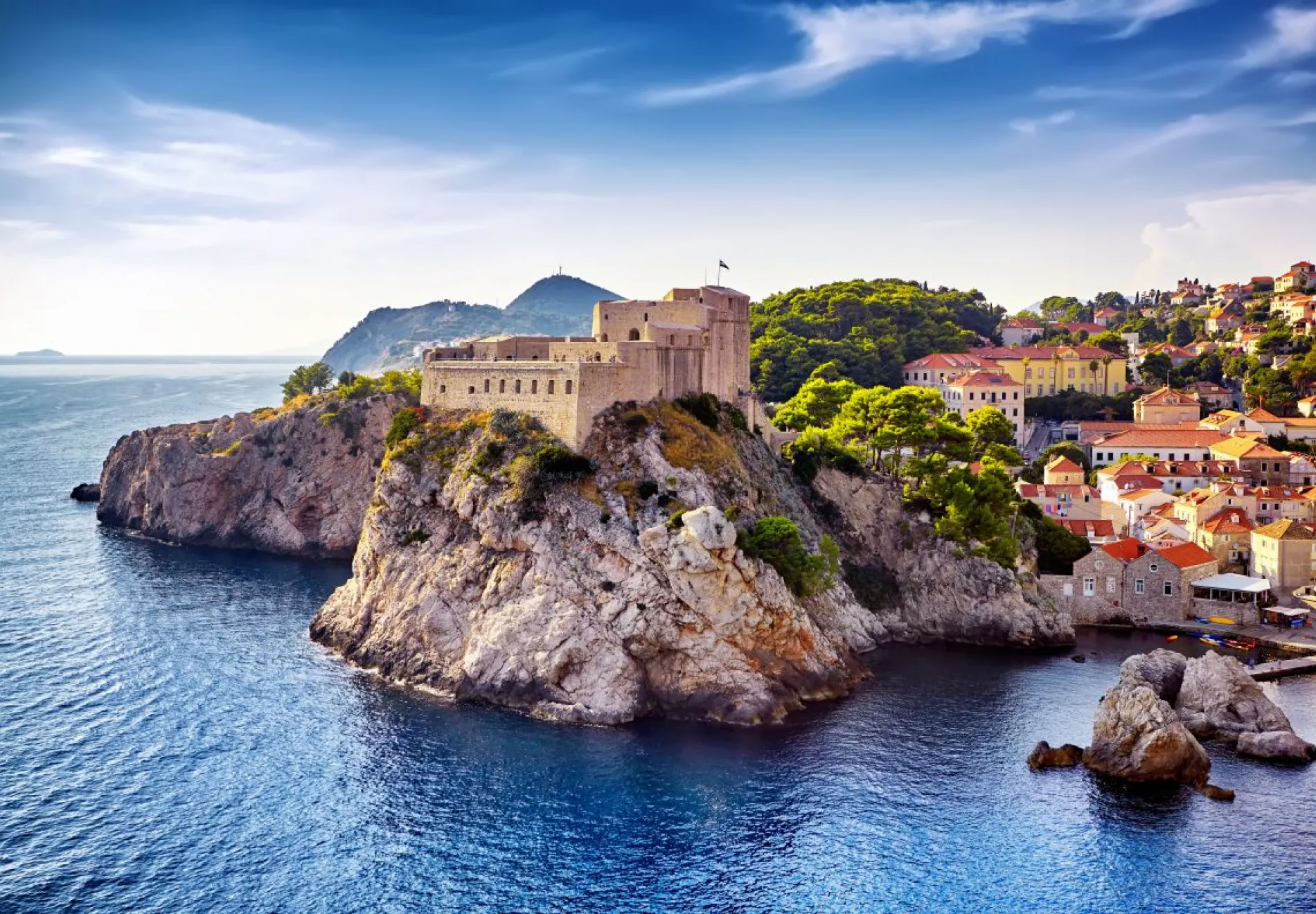 The most popular routes include stopping (and stepping) on some of the biggest and most famous islands, like Krk, Hvar, Brač, Korčula, and towns on the mainland, like Split and Dubrovnik. Guests can taste the local wines and olive oil, hike to Hvar's hilltop castle, and stroll through cobbled alleys. White rocky beaches and the clear turquoise water are a must-stop, as they are like anywhere else.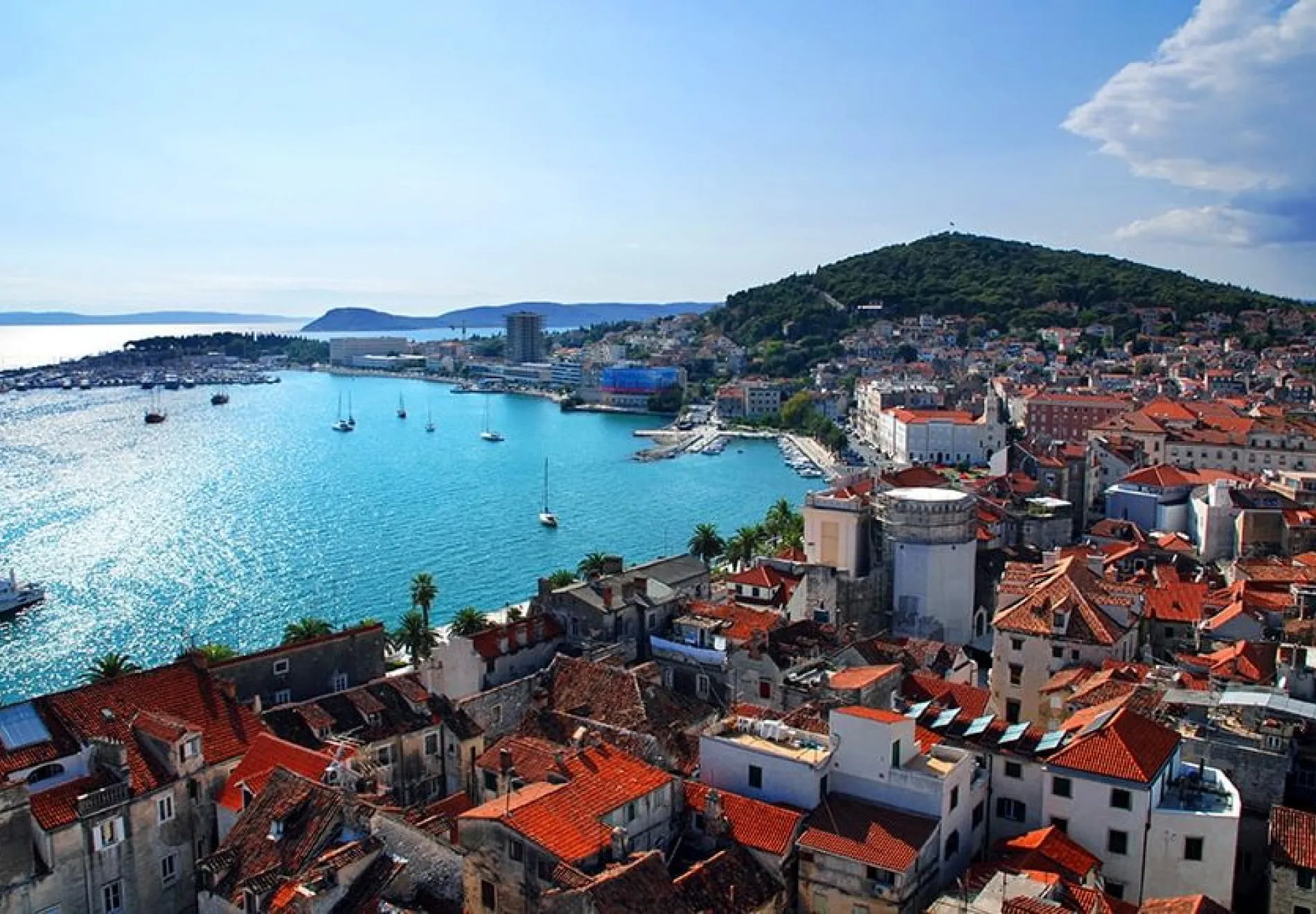 Best charting route
Each yacht charting route is different because is planned according to the guest's wishes, but there is one that sticks out. The route from Split to Dubrovnik and back to Split covers all of Croatia's » must-sees «.
Split, Croatia's second-largest city, with a truly unique setting and its dramatic coastal mountains, is the perfect starting point. The next day is reserved for the island Brač, known for its stunning beach, Zlatni Rat (Golden Cape) where the guests can enjoy the beach fun, swimming, snorkeling, and watersports. After lunch, the captain continues cruising towards "the sunniest island of Croatia" – the glorious Hvar. The next stop is planned for Dubrovnik, known for its marble streets, baroque buildings, ancient city walls, and of course, the set of the popular TV show, Game of Thrones. The cruise continues to Mljet National Park, the island of Korčula, the birthplace of Marco Polo, Pučišća, the most beautiful village on the island of Brač, and Omiš, a town situated at the mouth of the Cetina River, where you can book a tour and go rafting, cliff jumping, or zip-lining on the Cetina River. This cruise ends back in Split, where you can get your last souvenirs, and wrap up your fabulous vacation.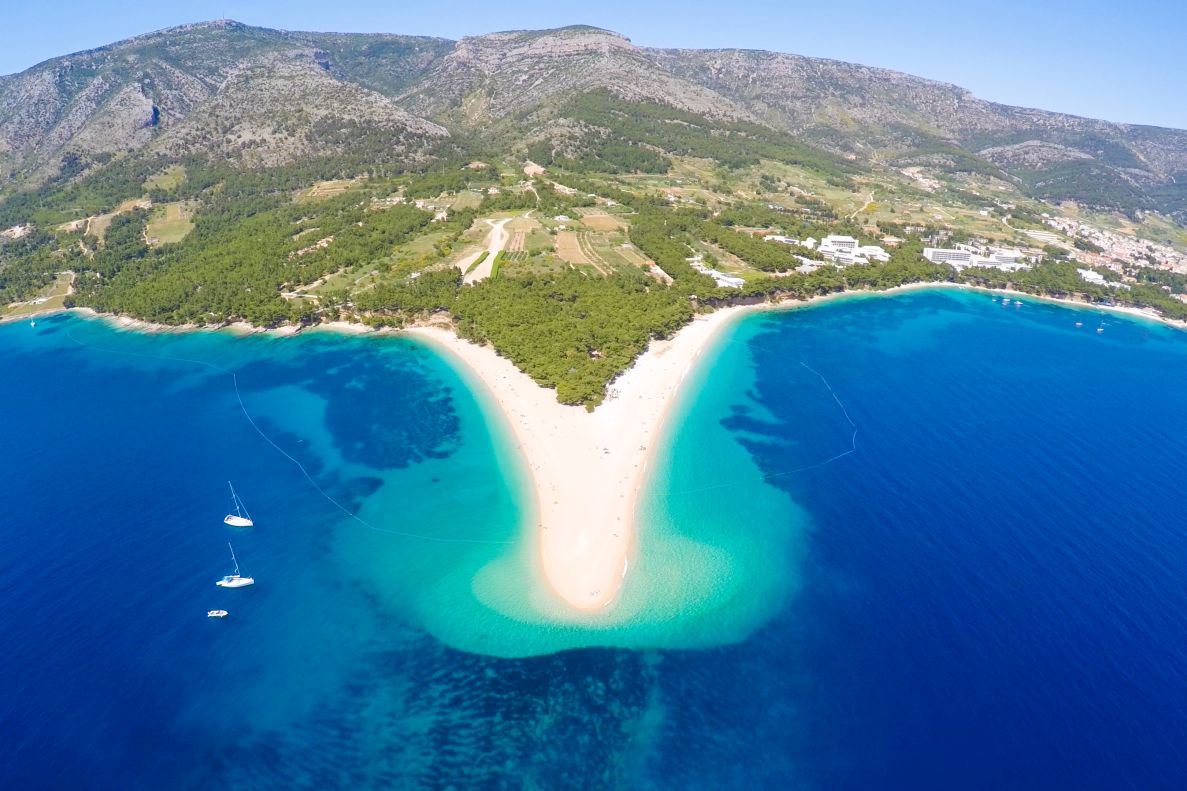 Zlatni rat beach, island ob Brač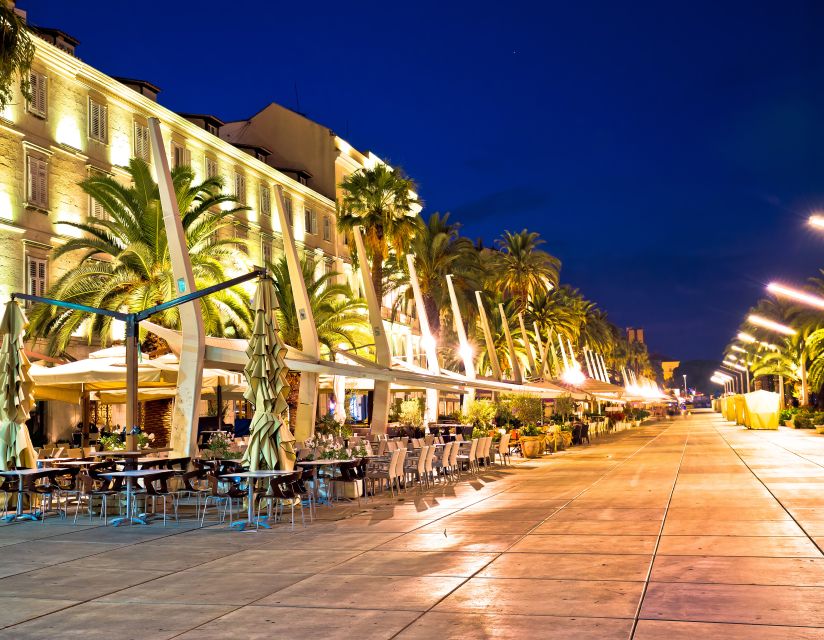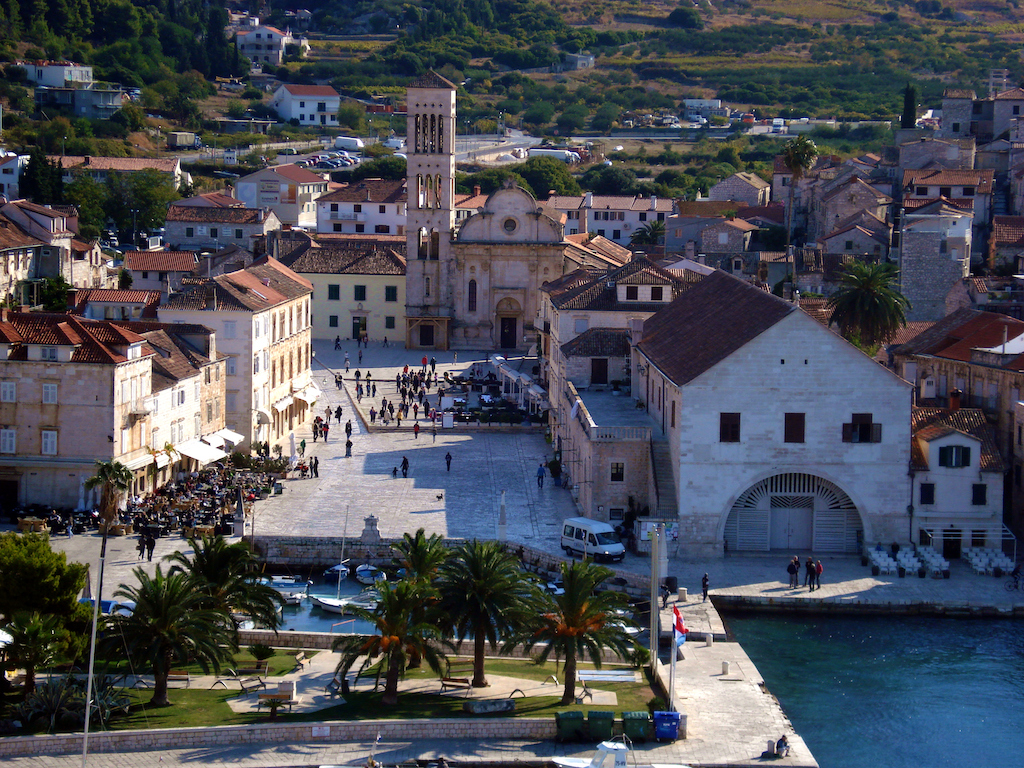 St. Stephen's square in Hvar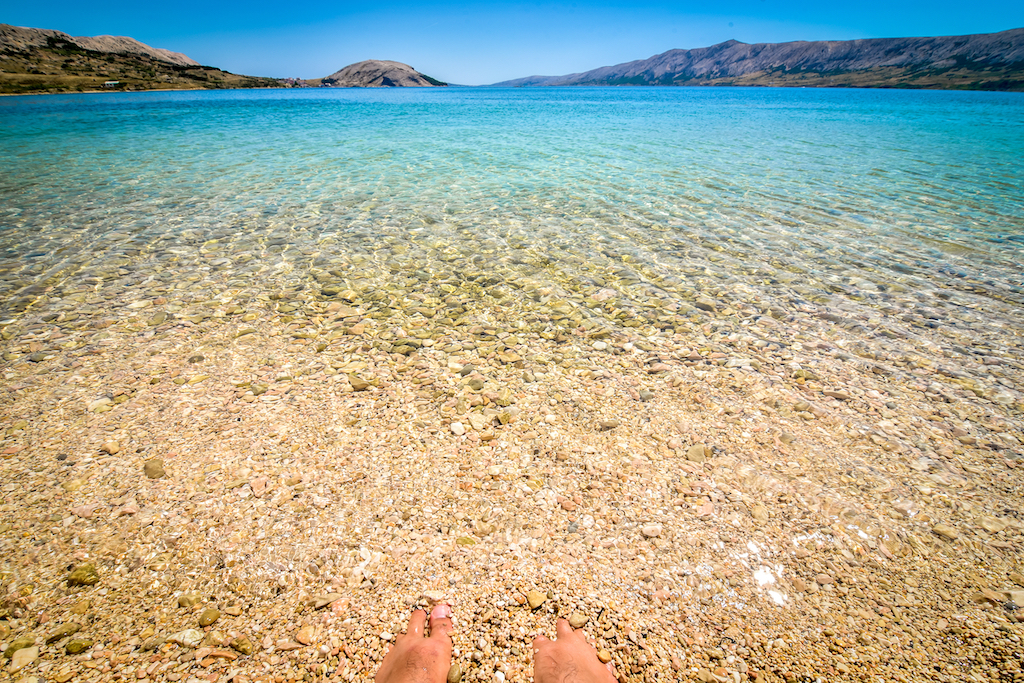 Crystal clear water calls for a dip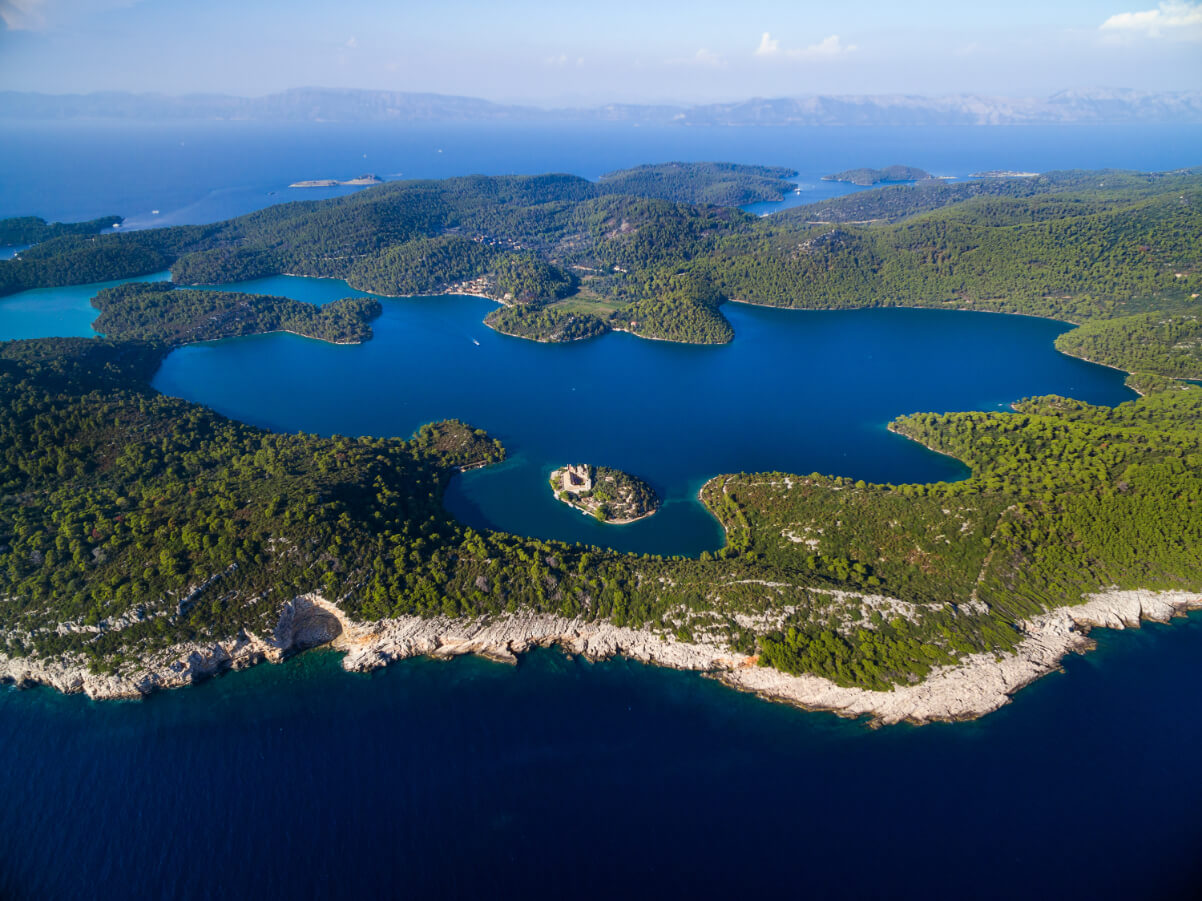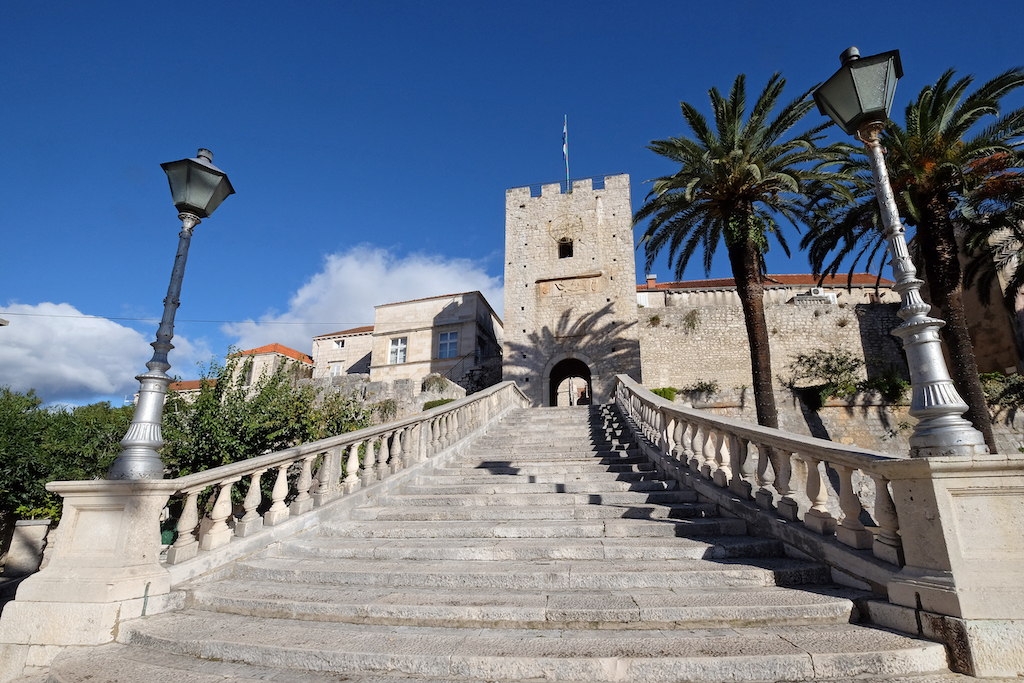 The main entrance of old town of Korčula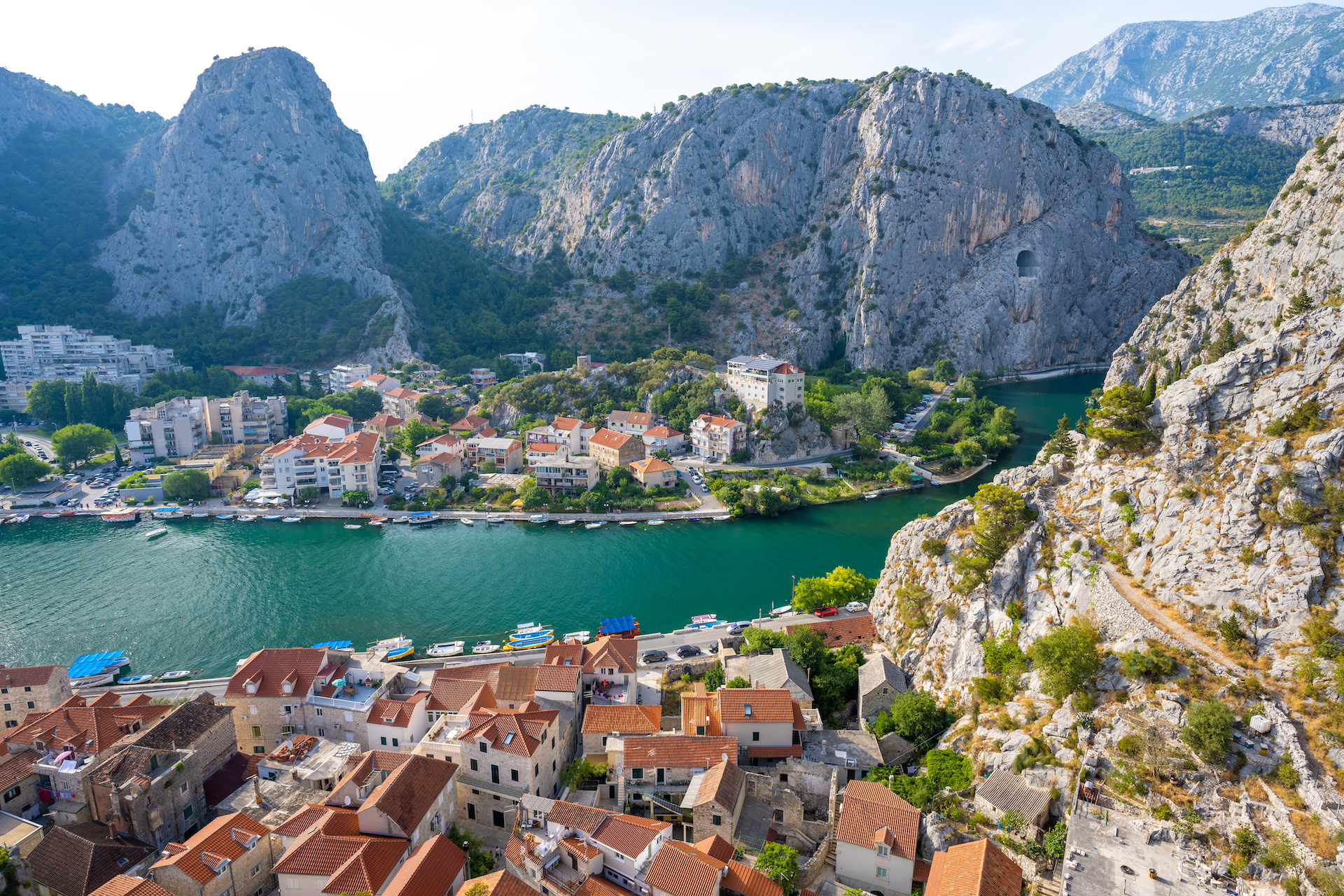 How we do it
Being in the yacht charting industry for over 17 years, we found a way how to meet and exceed guests' expectations. Our experience and guests' wishes combined create that perfect holiday.
We listen closely to the guest's needs and what type of holiday they would like to have. After we learn that, one of our customer support team members suggests the best vessel and the charting route. Each route is quite different and unique because they are planned according to the guest's wishes. Once we get all that information, we make reservations at the best restaurants, organize a tour of the town with the local tour guide, book the whole lounge bar or club, and organize hiking trips, and wine tastings. Because we take it even further, the chef onboard, prepares a menu (4-course meal), based on the guest's dietary wishes.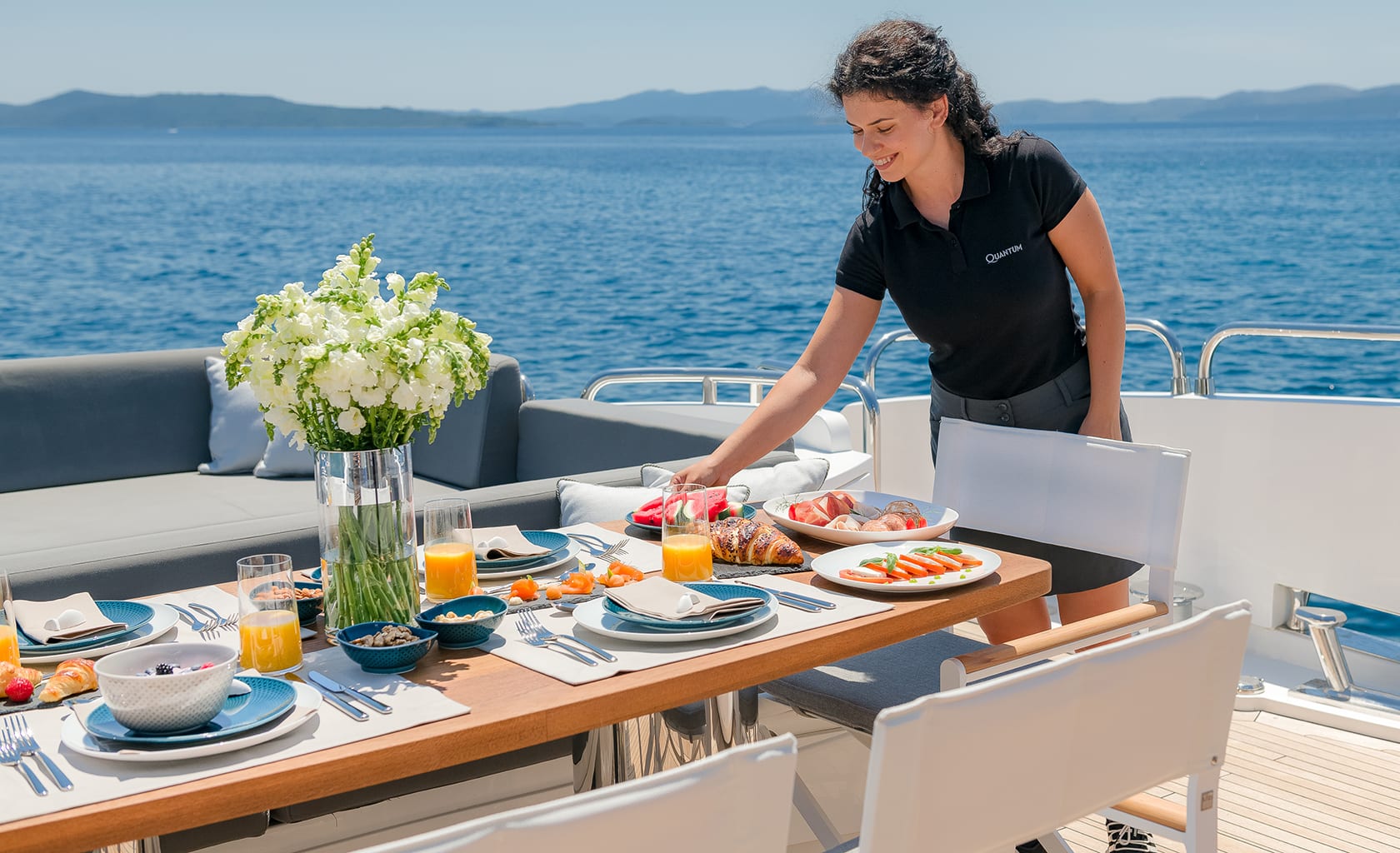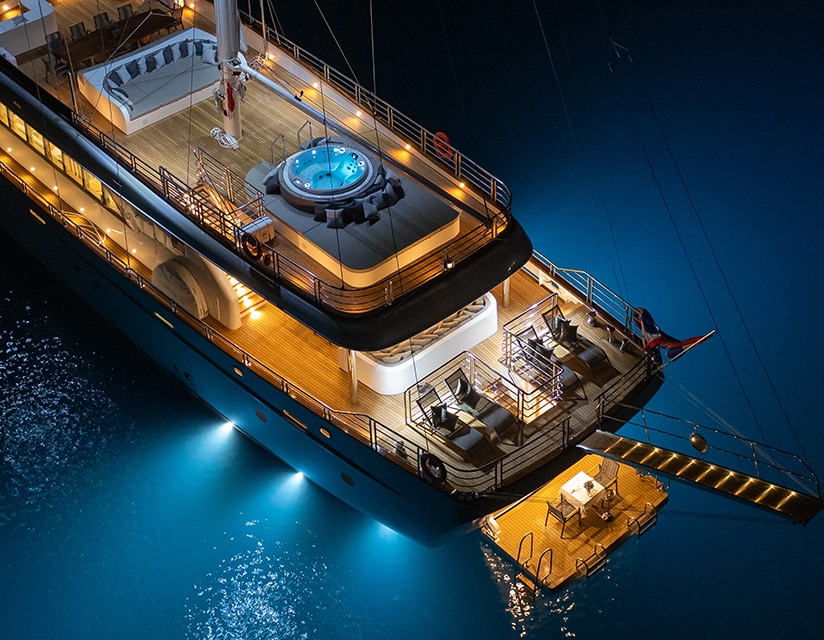 A true spectacle at night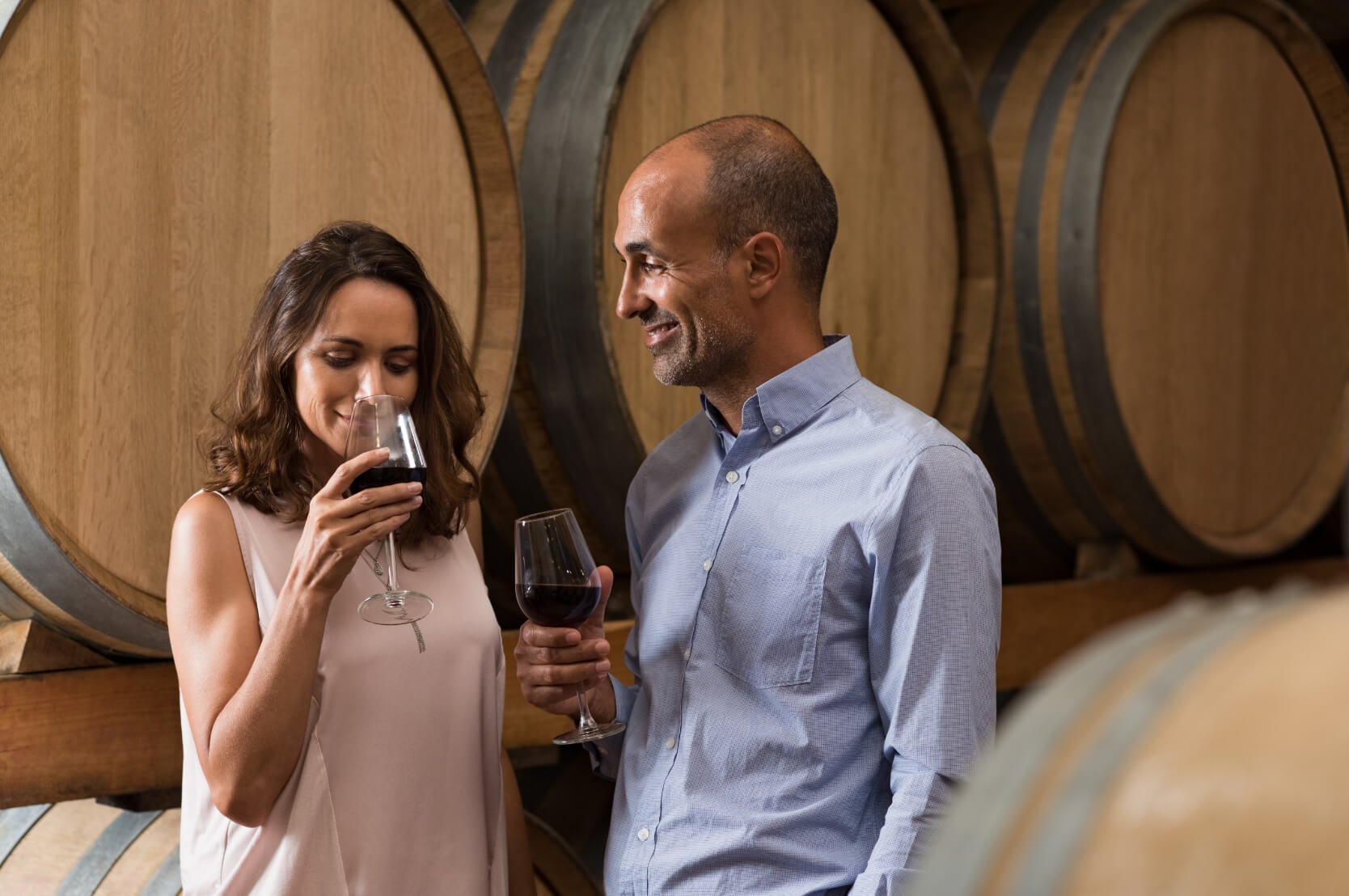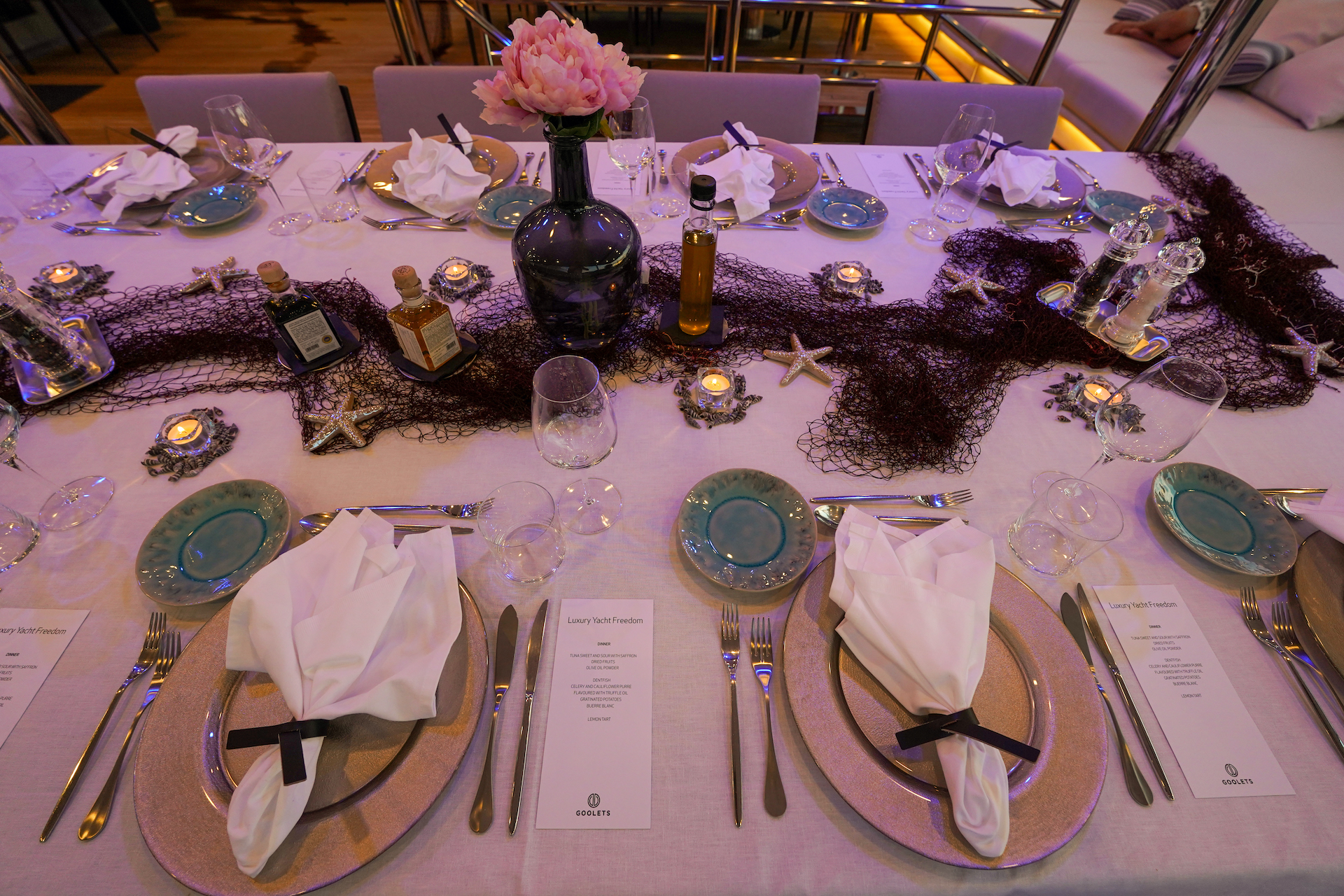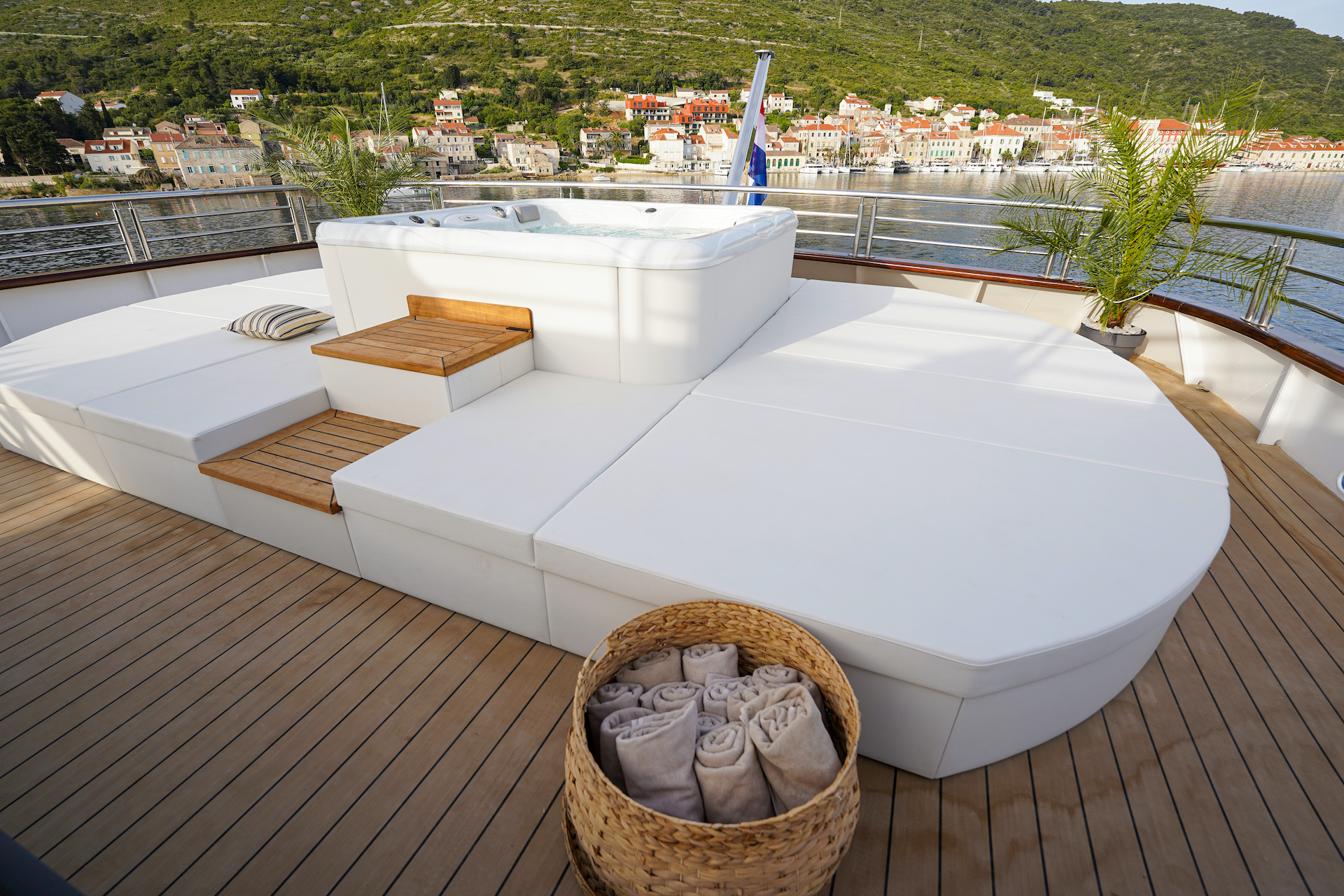 Perfect spot for relaxing
Top 10 vessels for an unforgettable charting experience
Here is the selection of the best yachts and gulets to choose from, depending of what type of experience you would like to have.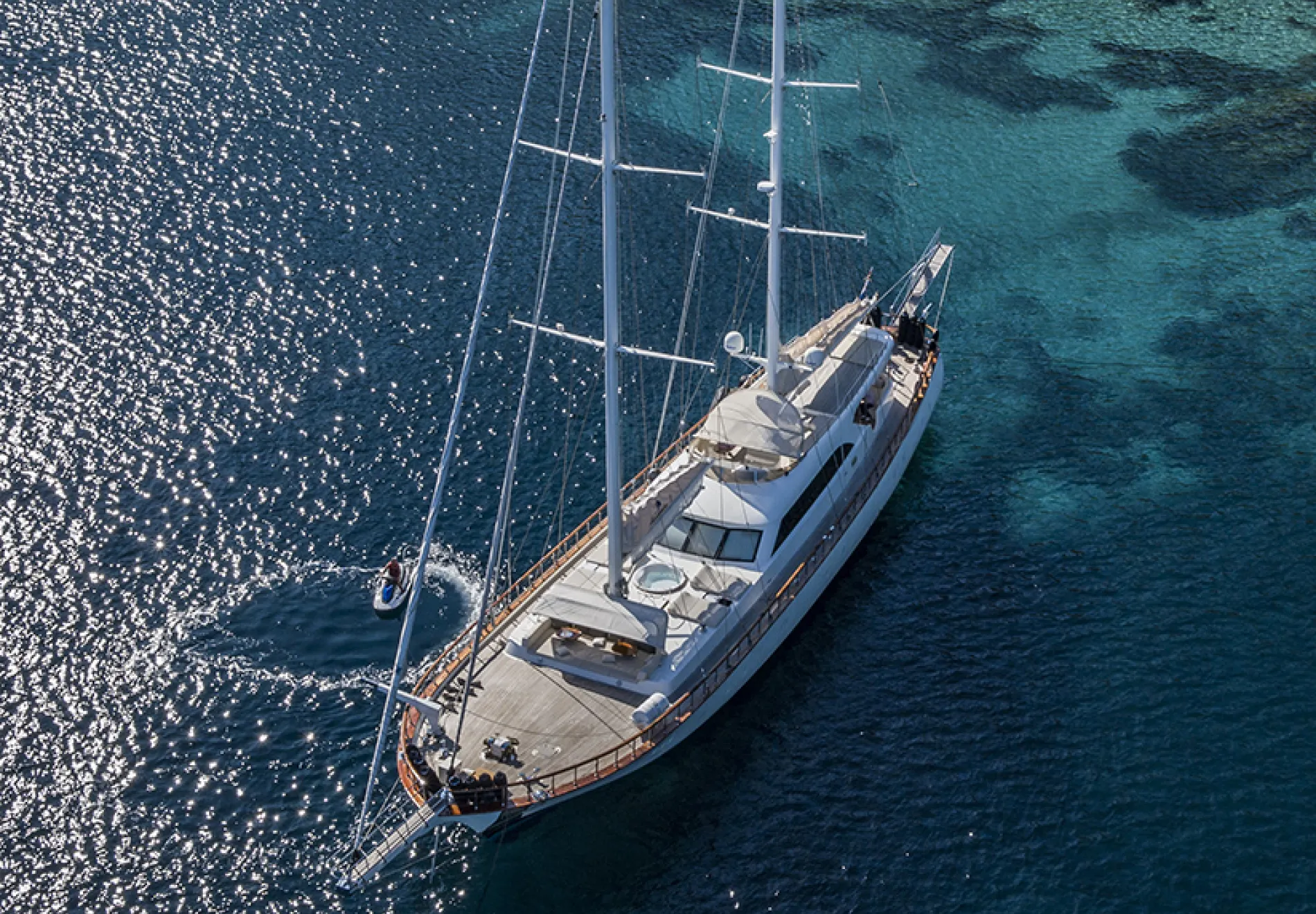 Alessandro I
This beautiful classic gulet is perfect for sailing through the Croatian islands. Alessandro I offers luxury cruising in the comfort of the best-made master cabin, marble bathrooms, and glowing, timber-framed soft furnishings. The underrated value is the owner who is also the captain of the boat, as his perfectionistic character keeps this beautiful gulet in top condition.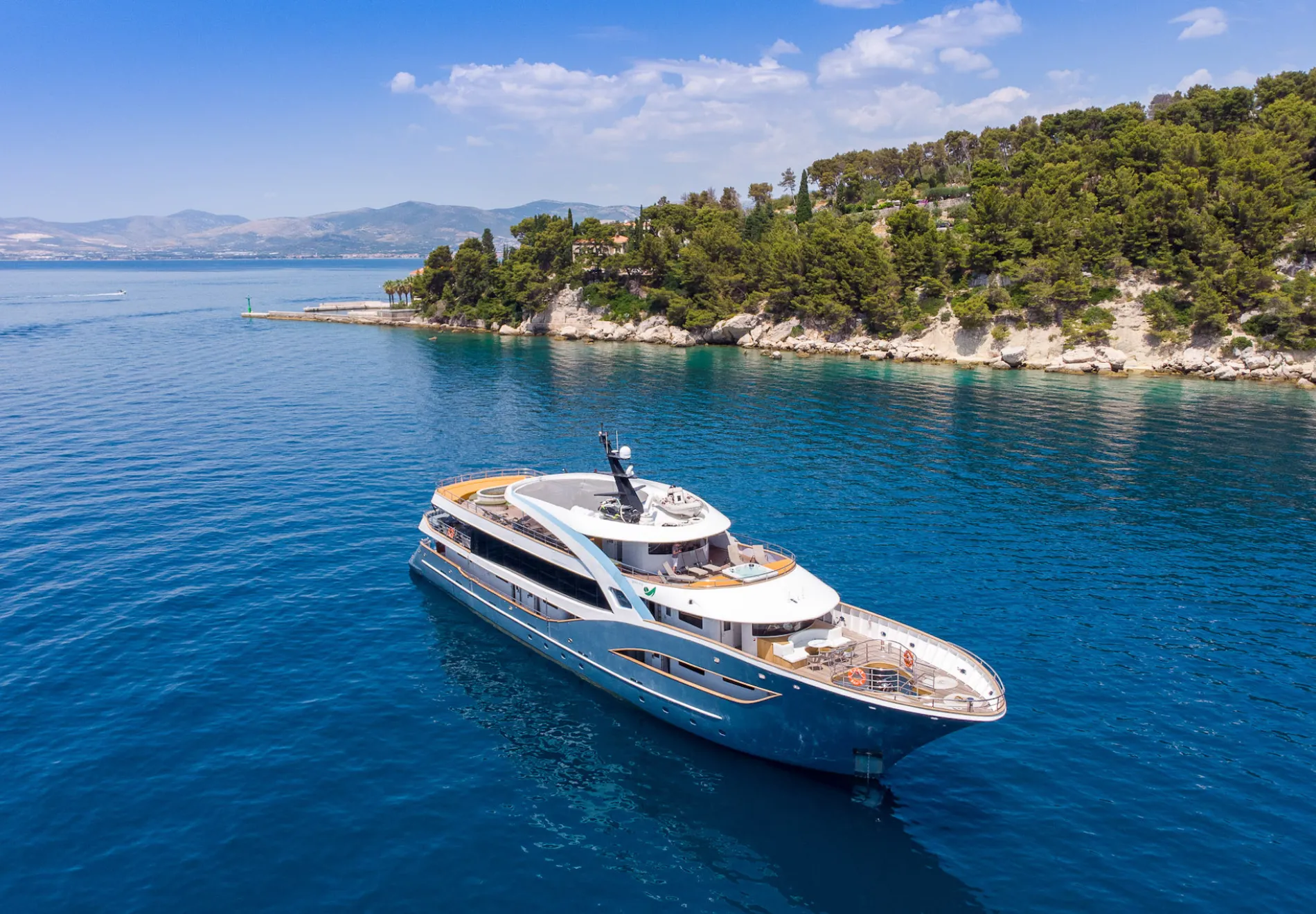 Bella
Bella is one of the yachts that will be fully refitted and ready in 2023. Full of unique features such as smart cabins, that can be controlled by Alexa, a Turkish hammam, a fish spa, and a massage room.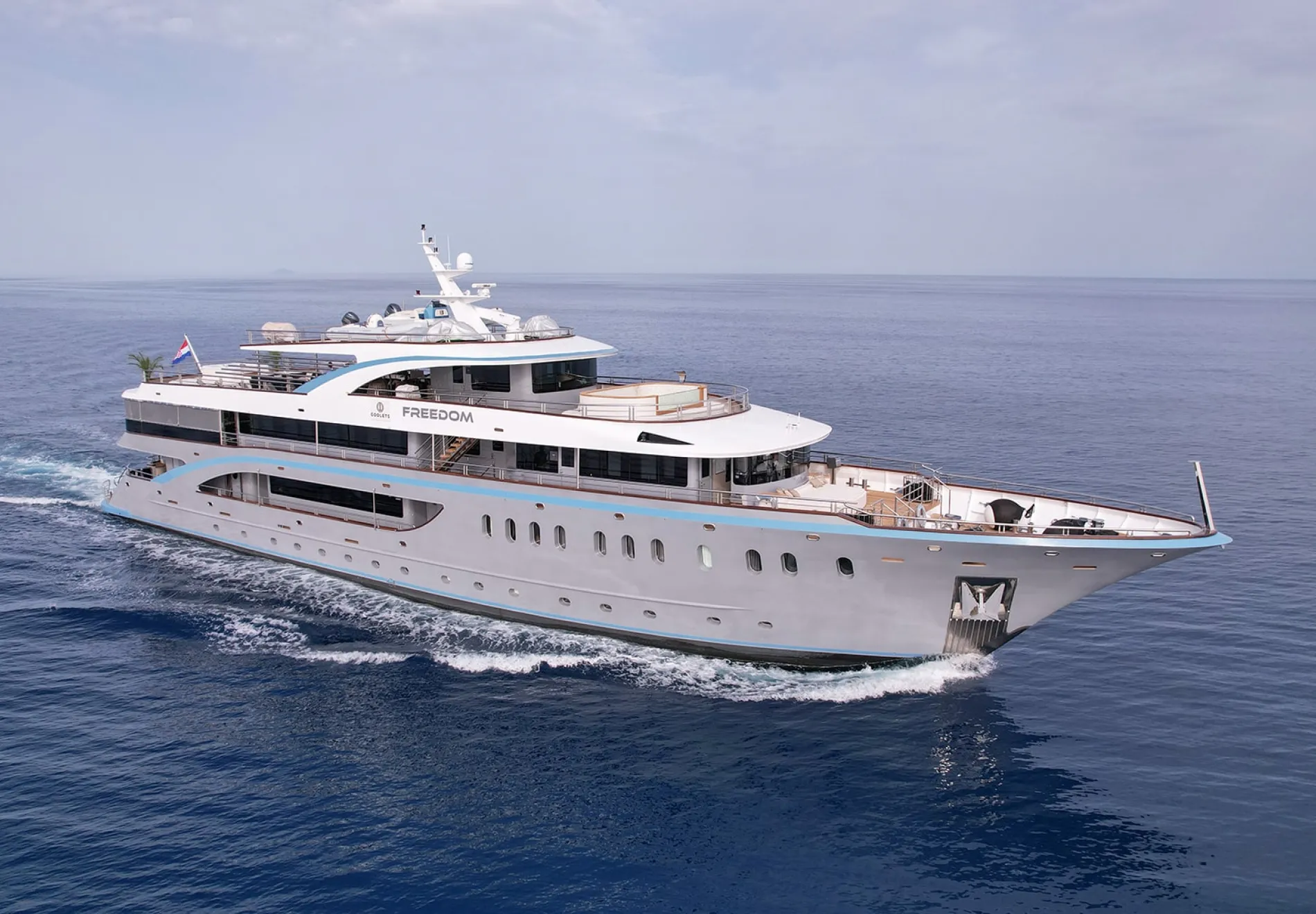 Freedom
Newly renovated, Super Yacht Freedom is perfect for large groups. She offers many amenities such as a gaming room, massage room, pool, and jacuzzi. There are also various water toys onboard, such as 2 jet skis, 2 SeaBobs, waterskis, a wakeboard, tube riding, Ringo riding, 5 paddleboards, 2 electric paddleboards, a kayak, and a giant waterslide.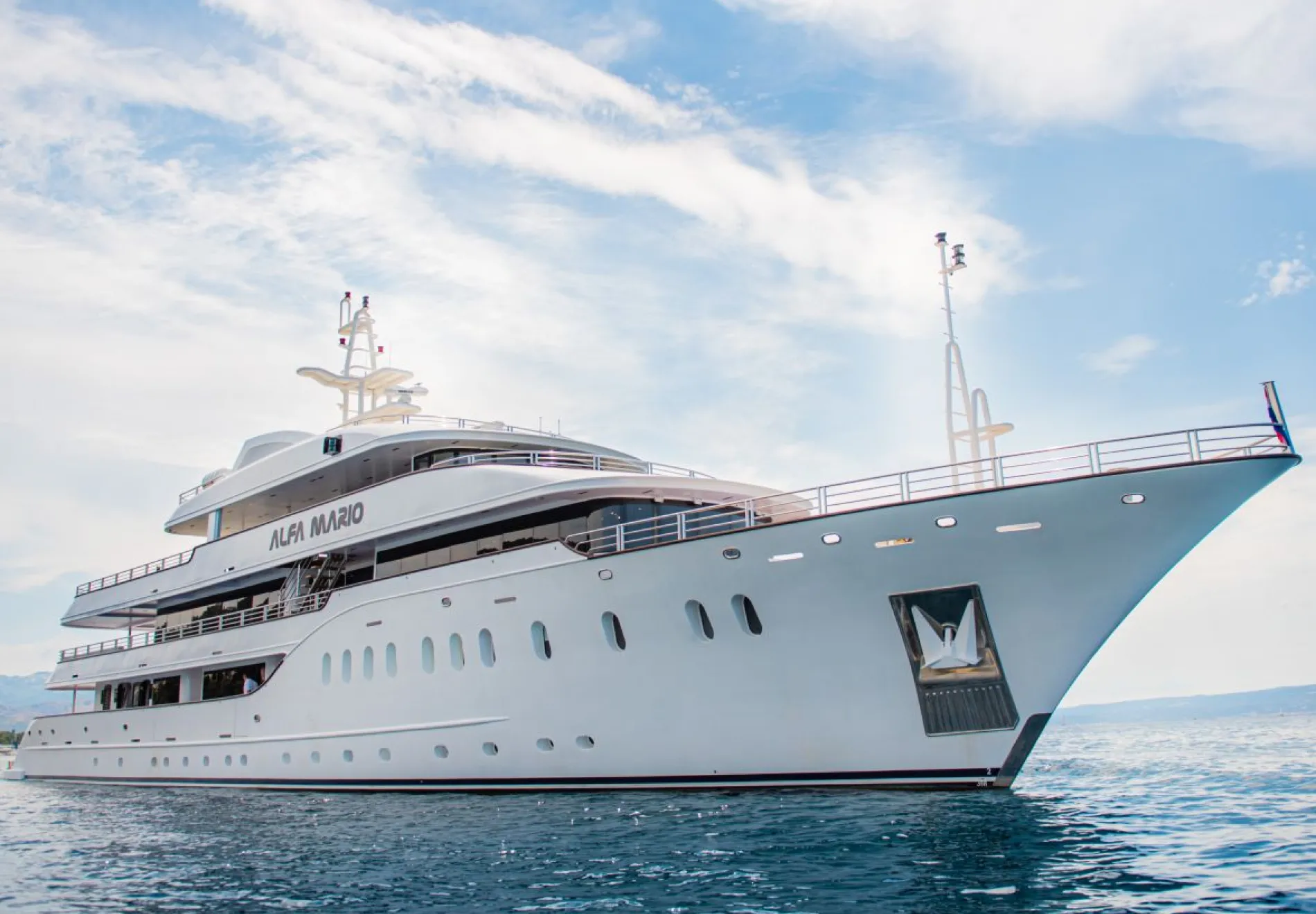 Alfa Mario
The beautiful exterior and the excellent service onboard the yacht Alfa Mario will leave you speechless. At 52 meters, she is one of the largest Croatian yachts of its type.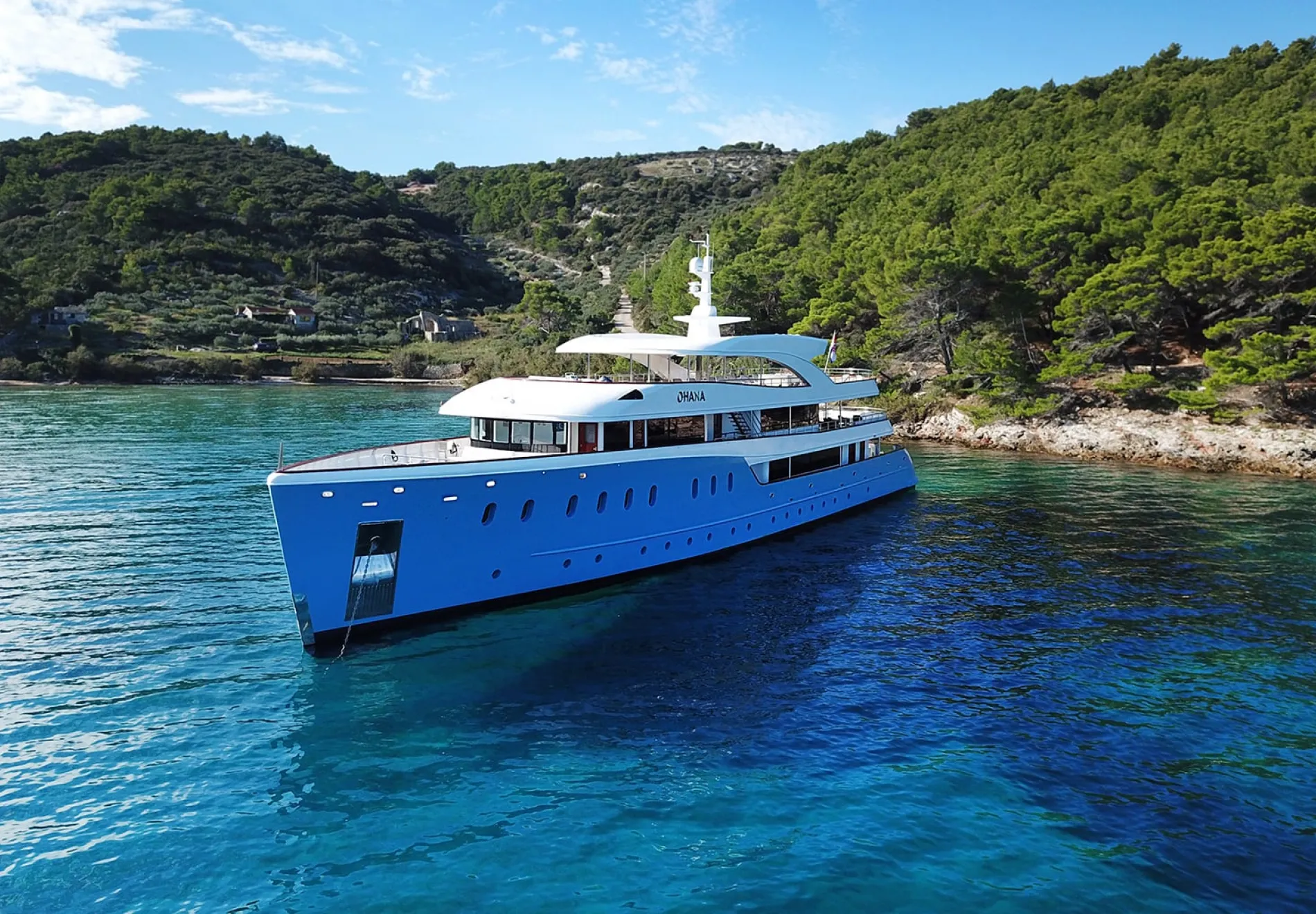 Ohana
A completely renovated yacht Ohana, with its stunning looks, various amenities, and a unique playroom for kids, makes her ideal for families.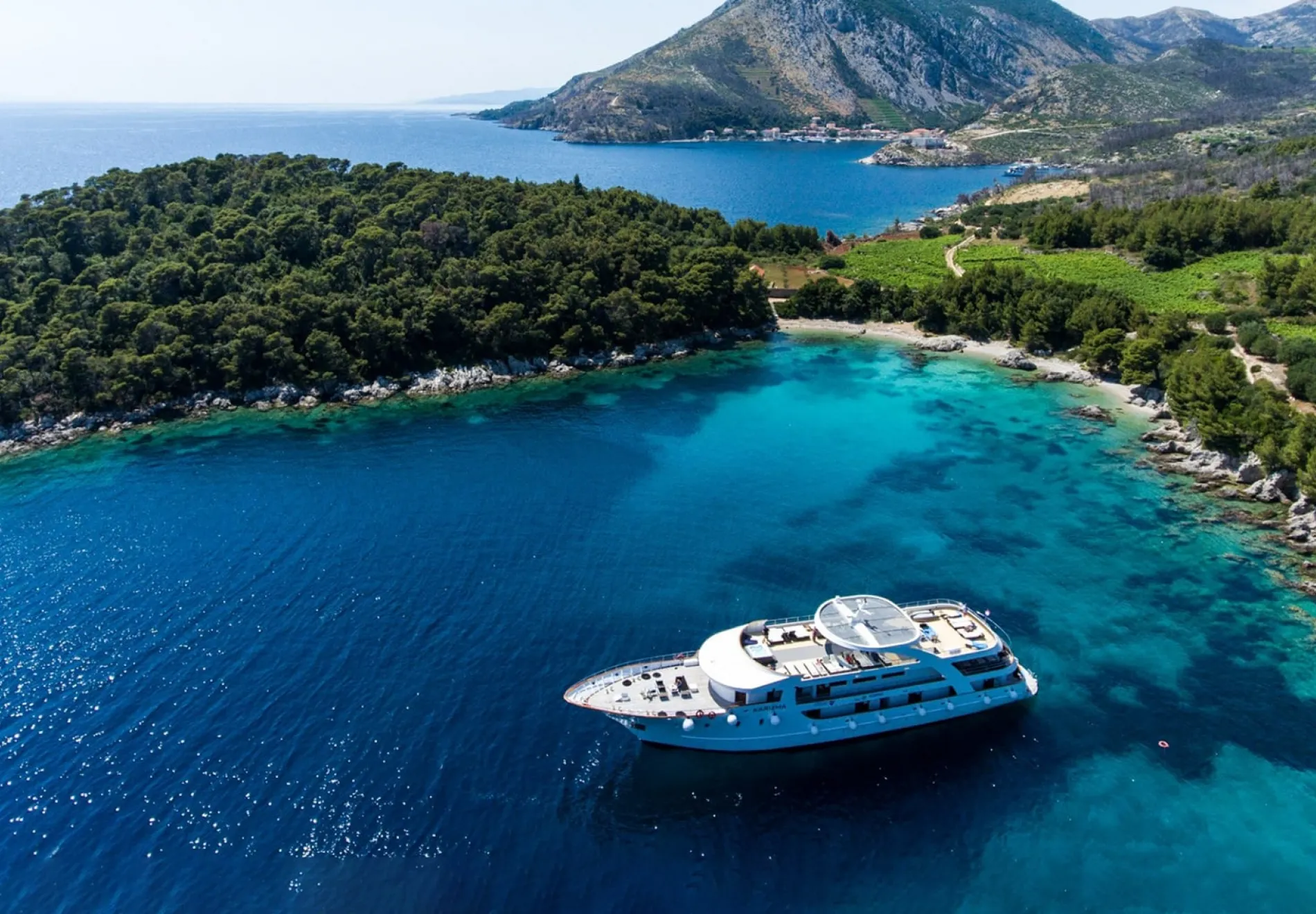 Karizma
Karizma is a budget-friendly yacht and is excellent for experiencing a yachting vacation with a large group of people.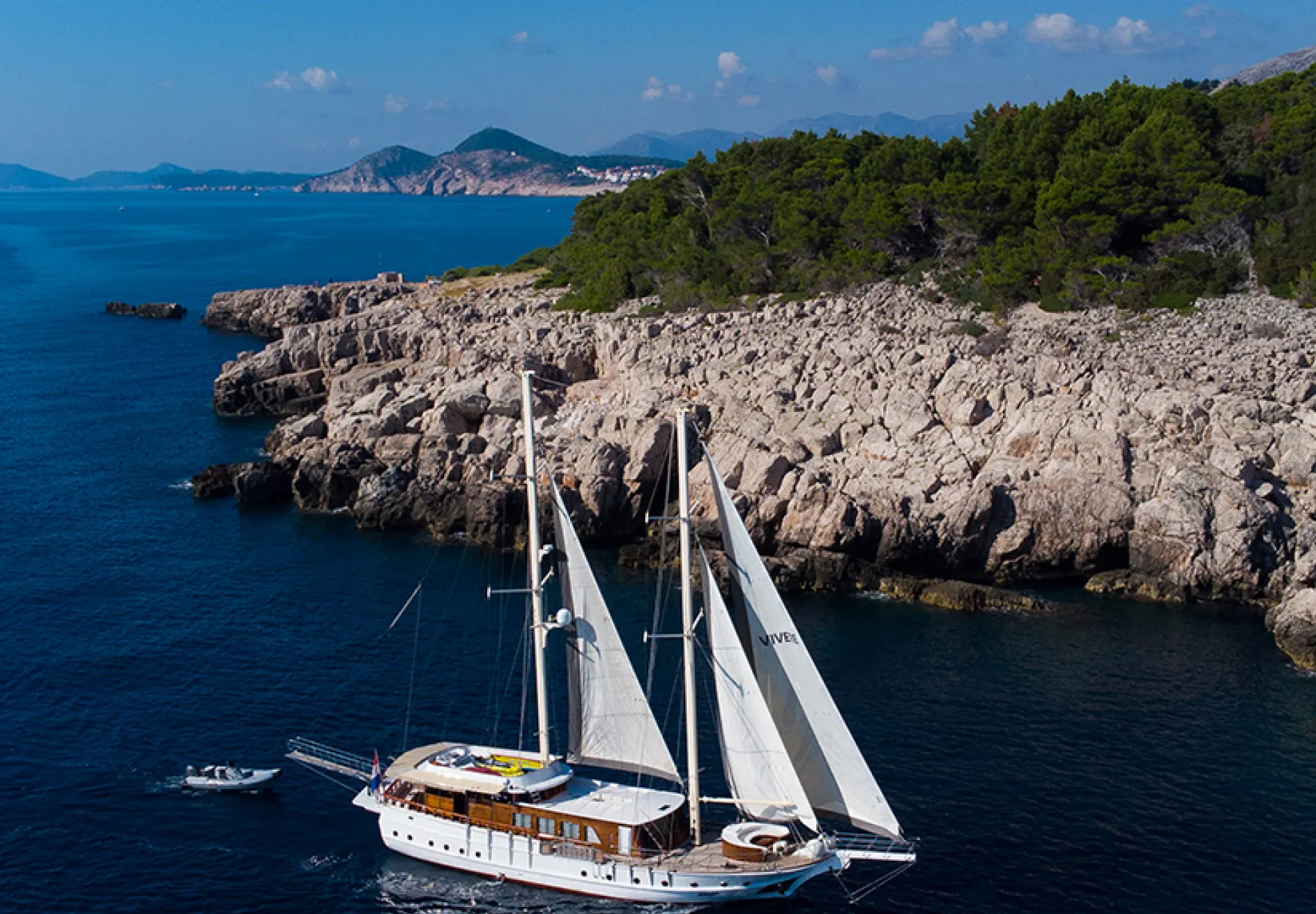 Vivere
This constantly improving Dubrovnik-based vessel Vivere is one of the best 6-cabin gulets, as it offers the best value for money. A combination of her length (26 meters or 85 ft) and her width (7.2 meters or 24 ft) makes her very stable and that's why she is perfect for families with small children.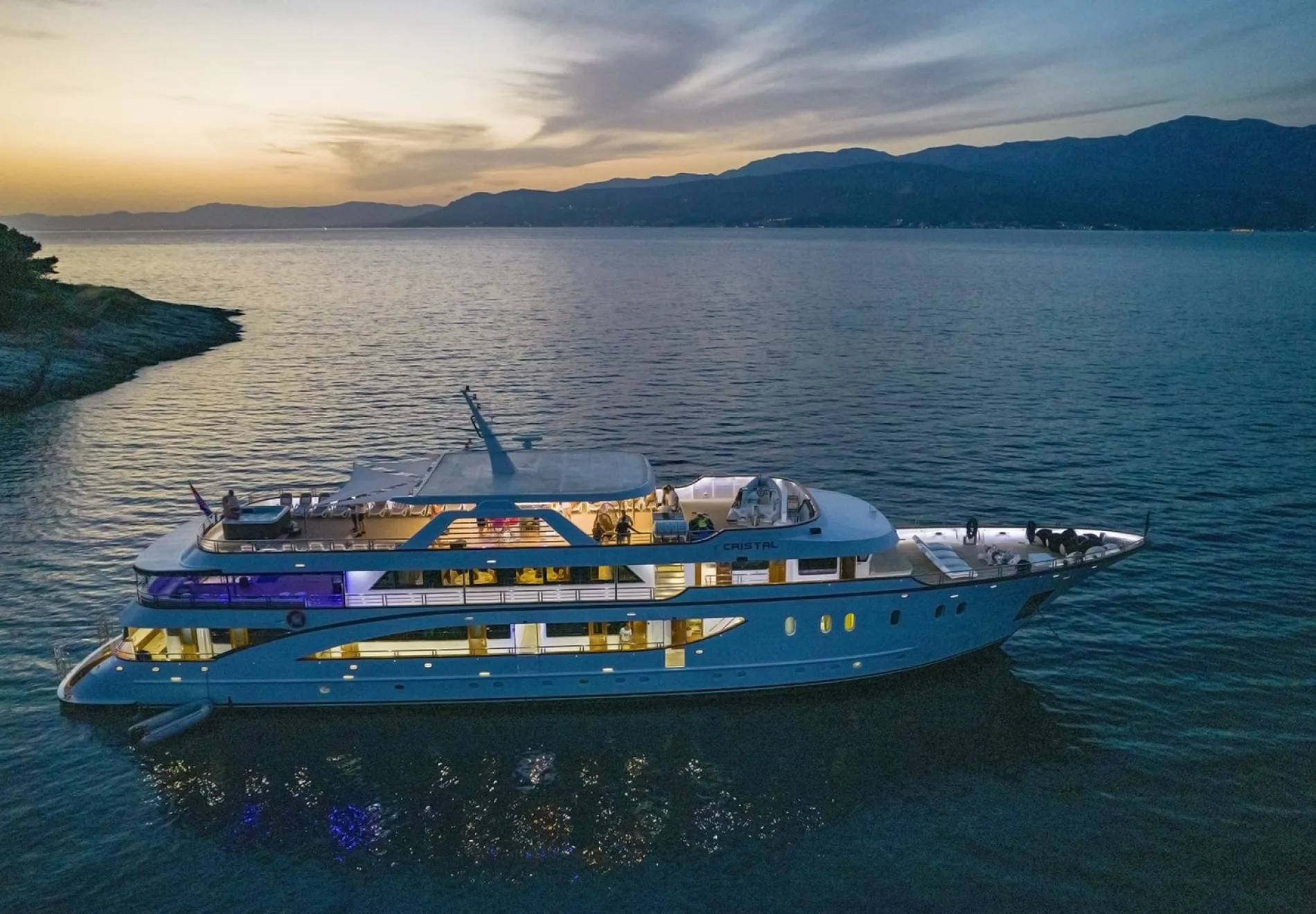 Cristal
Cristal's refitted sundeck with a new jacuzzi and a bar with a skilled barman is a great combo for a large group of friends who want to go island hopping in style.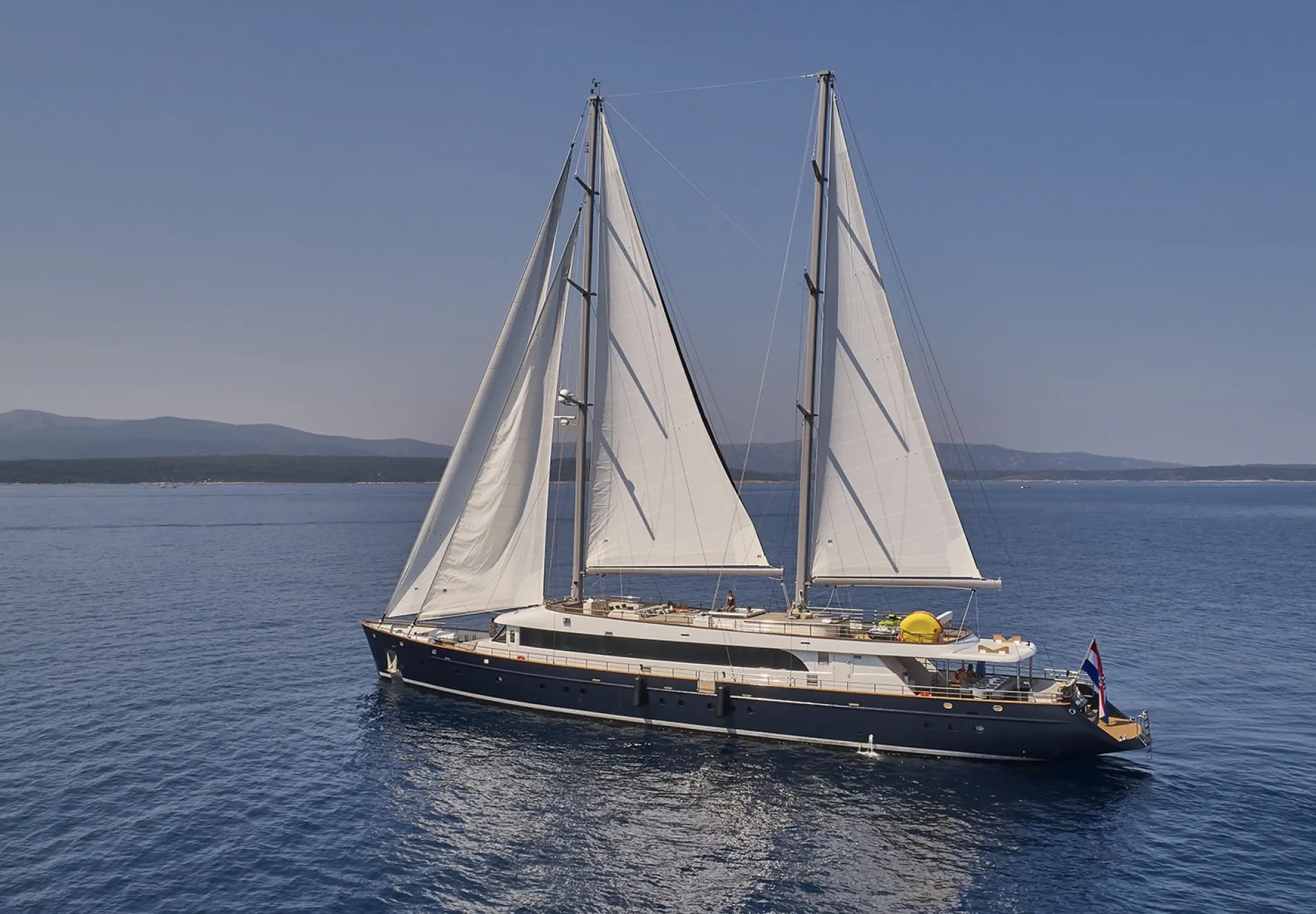 Dalmatino
With its timeless design and great crew, Dalmatino has been one of the most proven yachts over the years. Packed with luxury features, and excellent performance, at an incredible price, Dalmatino steps up above similar yachts on the market, exhibiting superb value for money.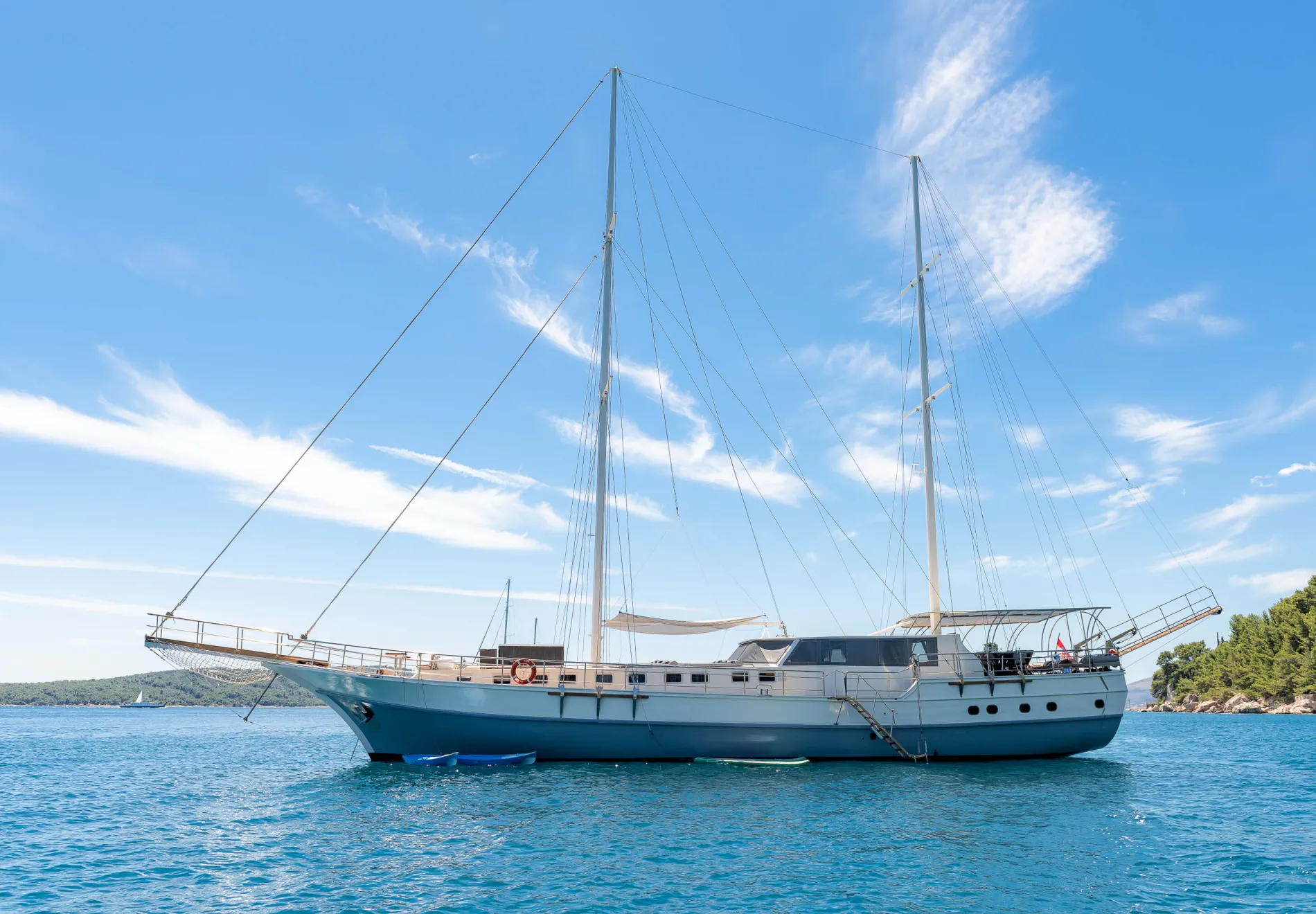 Nautilus
Nautilus is the only 8-cabin gulet in Croatia with an on-deck jacuzzi, a spacious lounge, and guard rail netting to keep the kids safe, and parents relaxed.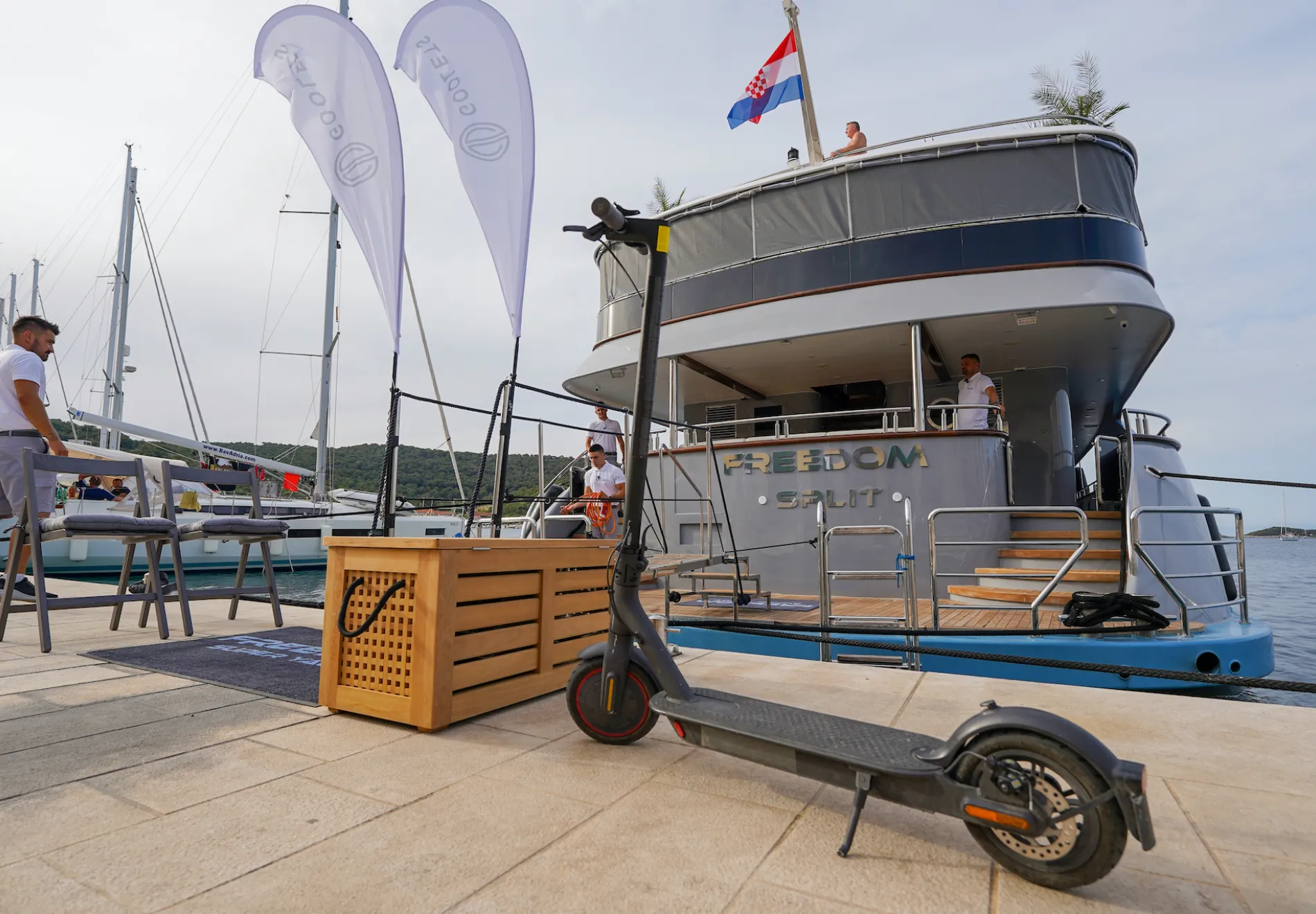 Tell us your wishes, sit back and relax
So let's say that you are convinced that you want to charter a yacht in Croatia, but don't know where to start. As a charter agency specialized in Croatia, we have all the insides. We know every corner of every island and all the best local restaurants, bars, and everything in between. With us, you are in good hands, so you can just it back and relax.