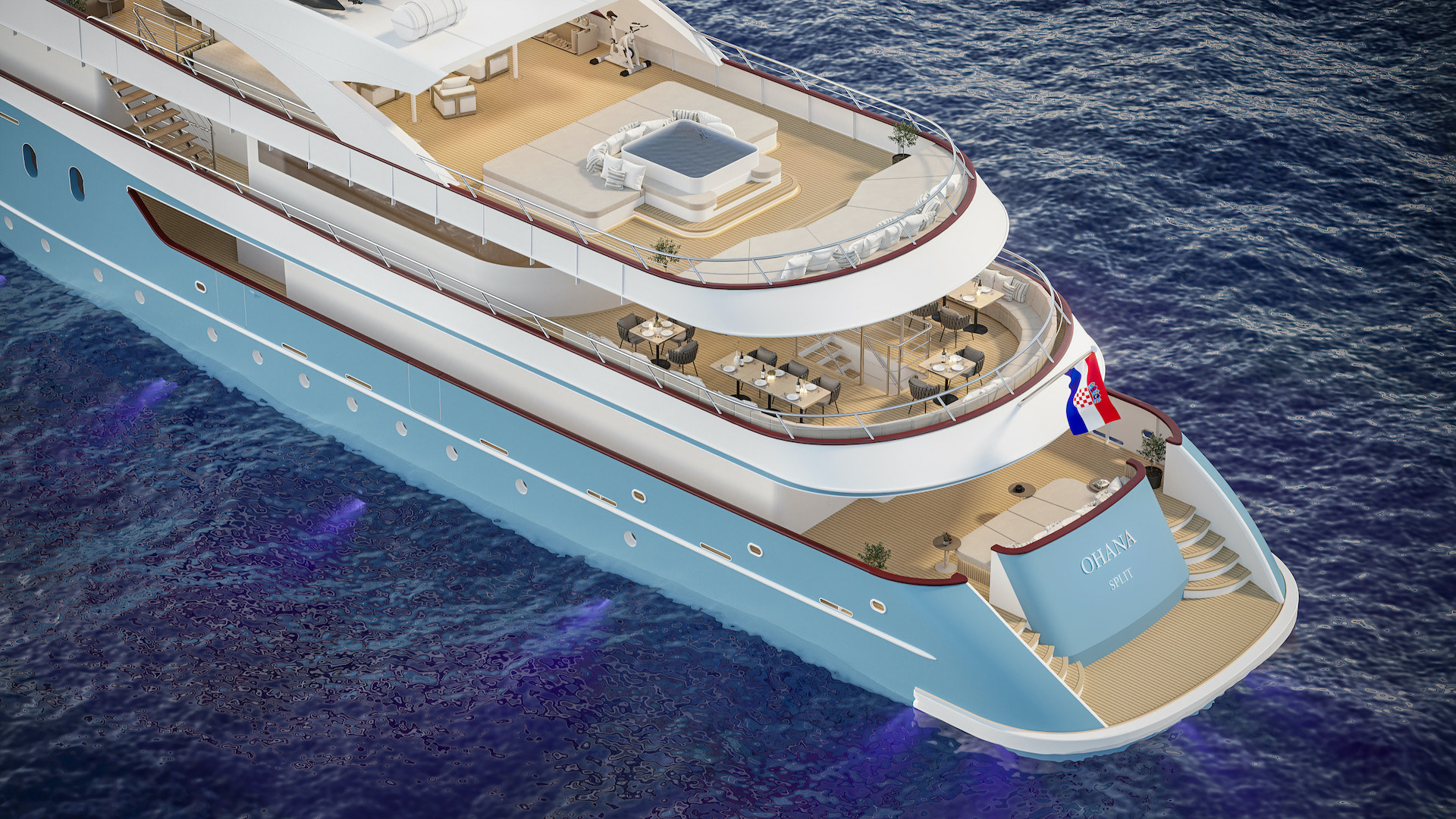 Ohana – a family friendly luxury yacht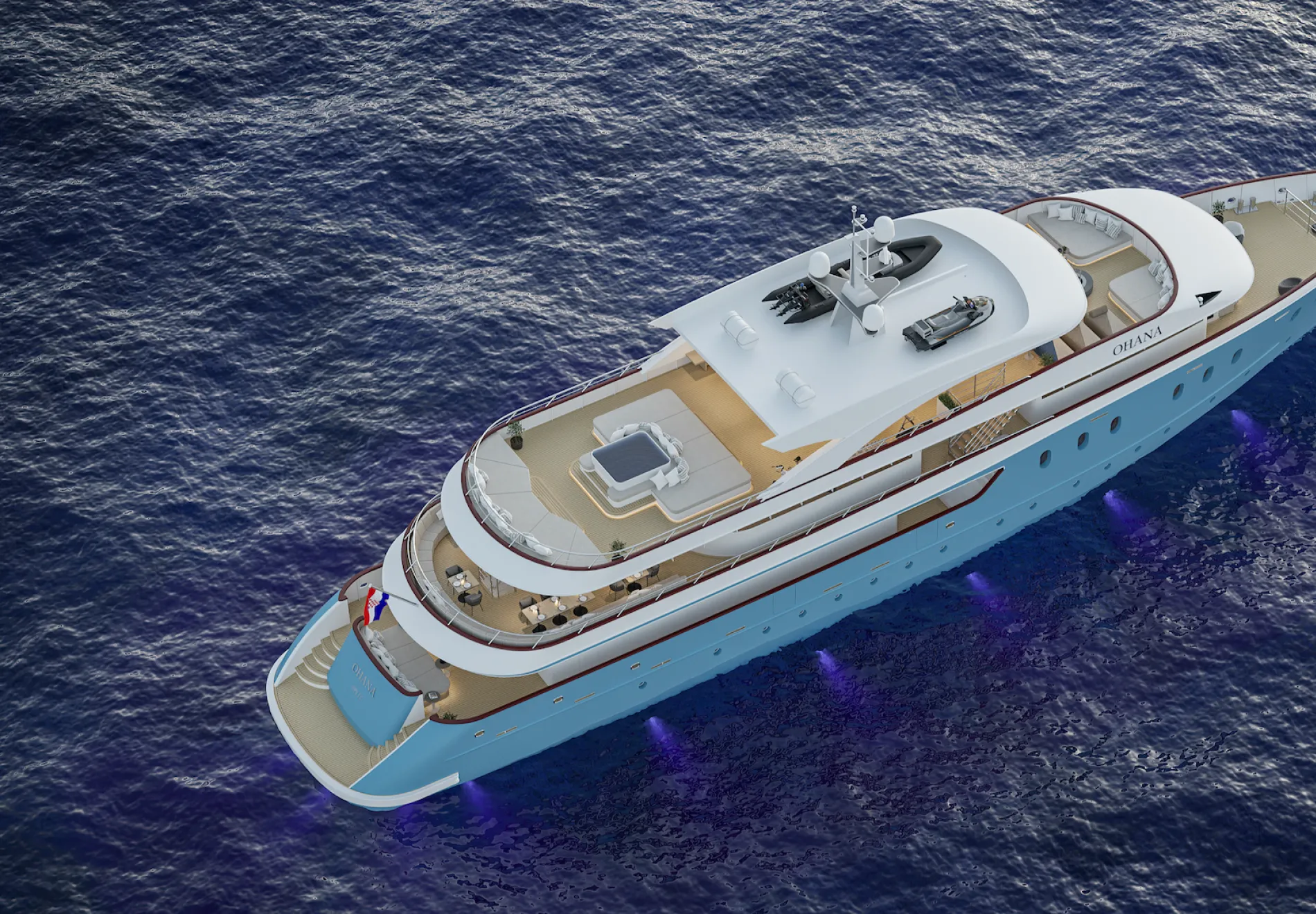 The family friendly luxury yacht will be completely renovated and available in 2023
If you are looking for a relaxing cruise on the Adriatic sea with your family, Ohana is perfect for you. This yacht will be totally remodeled and available in 2023. It will include brand new features, that will leave you breathless. It will comfortably fit groups of 12-30 people.
The sun deck will be transformed into a "ZEN" area where mom(s) can relax and maybe do a little meditation while the kids play in the water. In case of a chilly evening, you and your family can get cozy in front of the brand new fireplace or watch a movie on the big outdoor screen. The sun deck will also offer plenty of shade where you enjoy your breakfast or 5 o'clock tea and biscuits.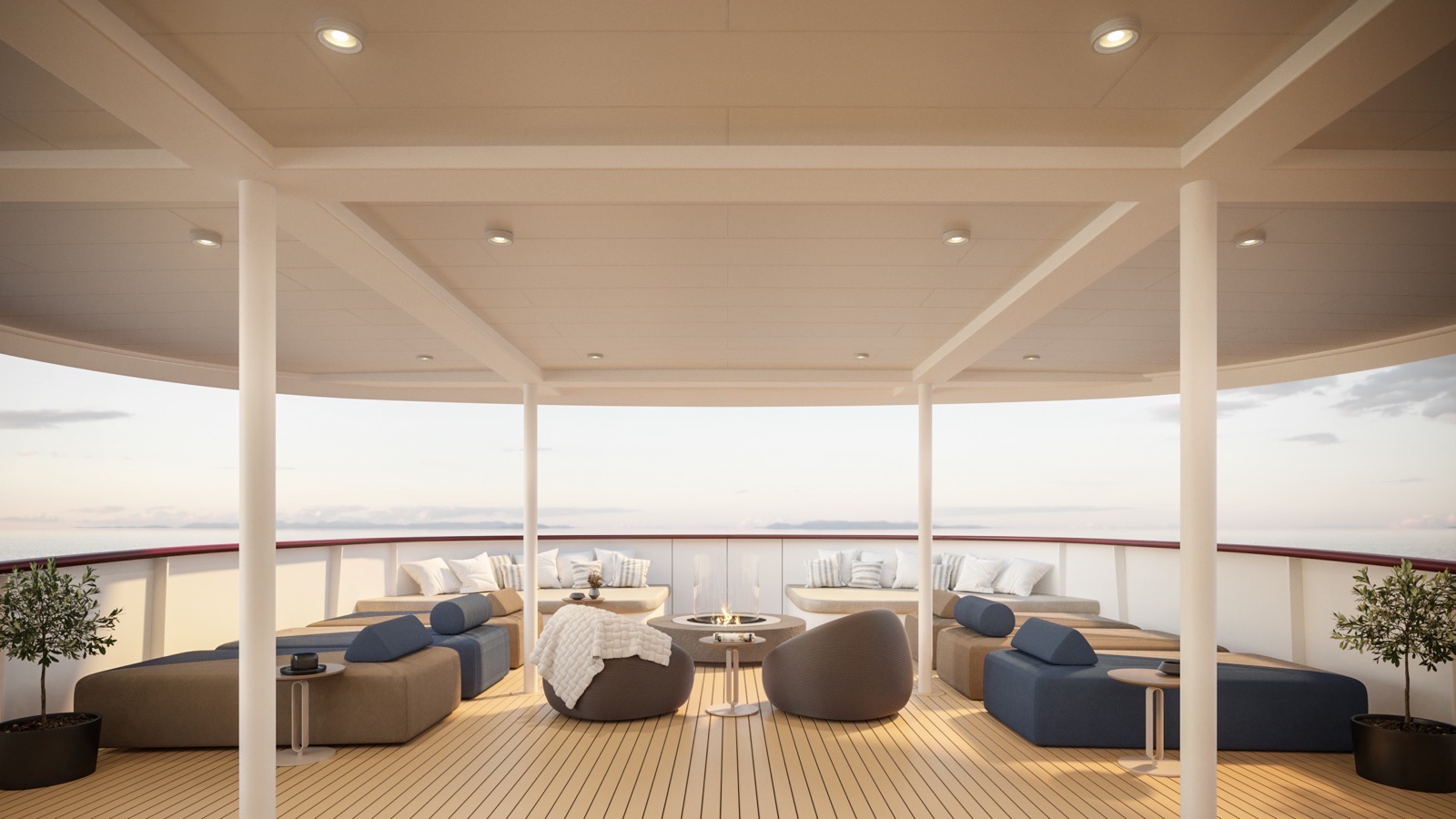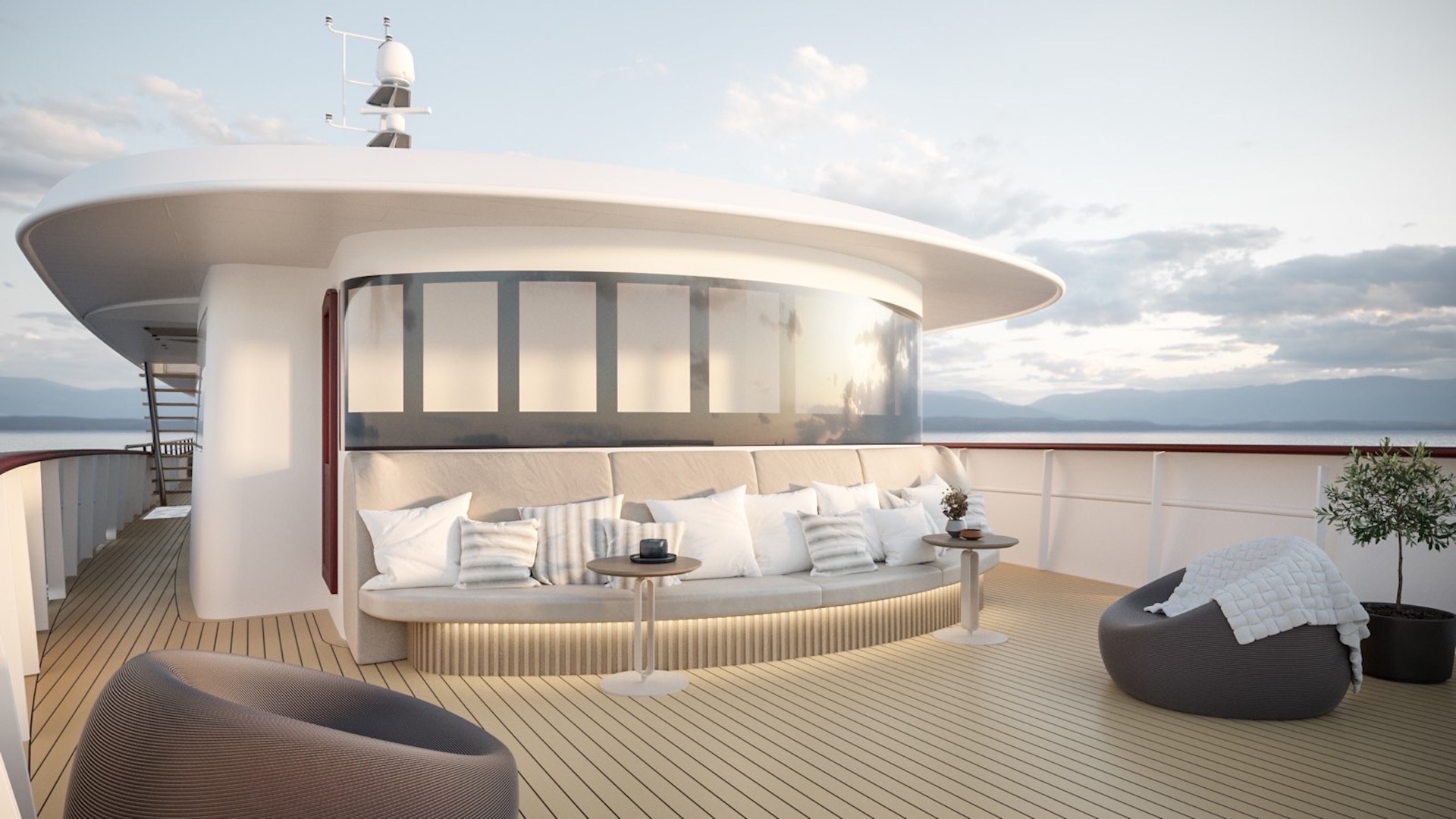 The cabins will be also newly remodeled with high-end designs. Some of them will be a twin or a double bed and they will include an en suite bathroom. While not in use, the massage room can be turned into the kids' playroom where you and your little ones can have some fun together.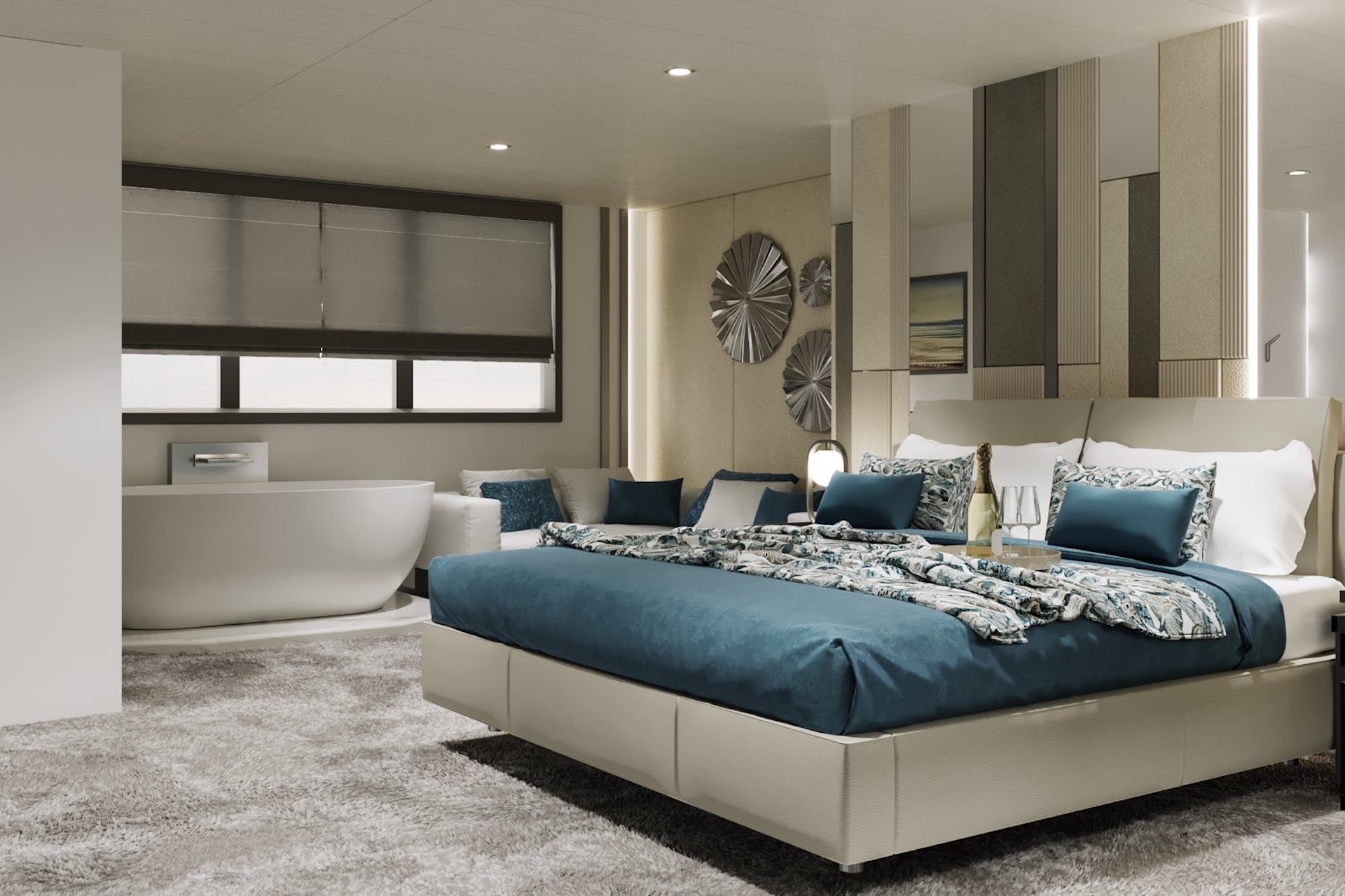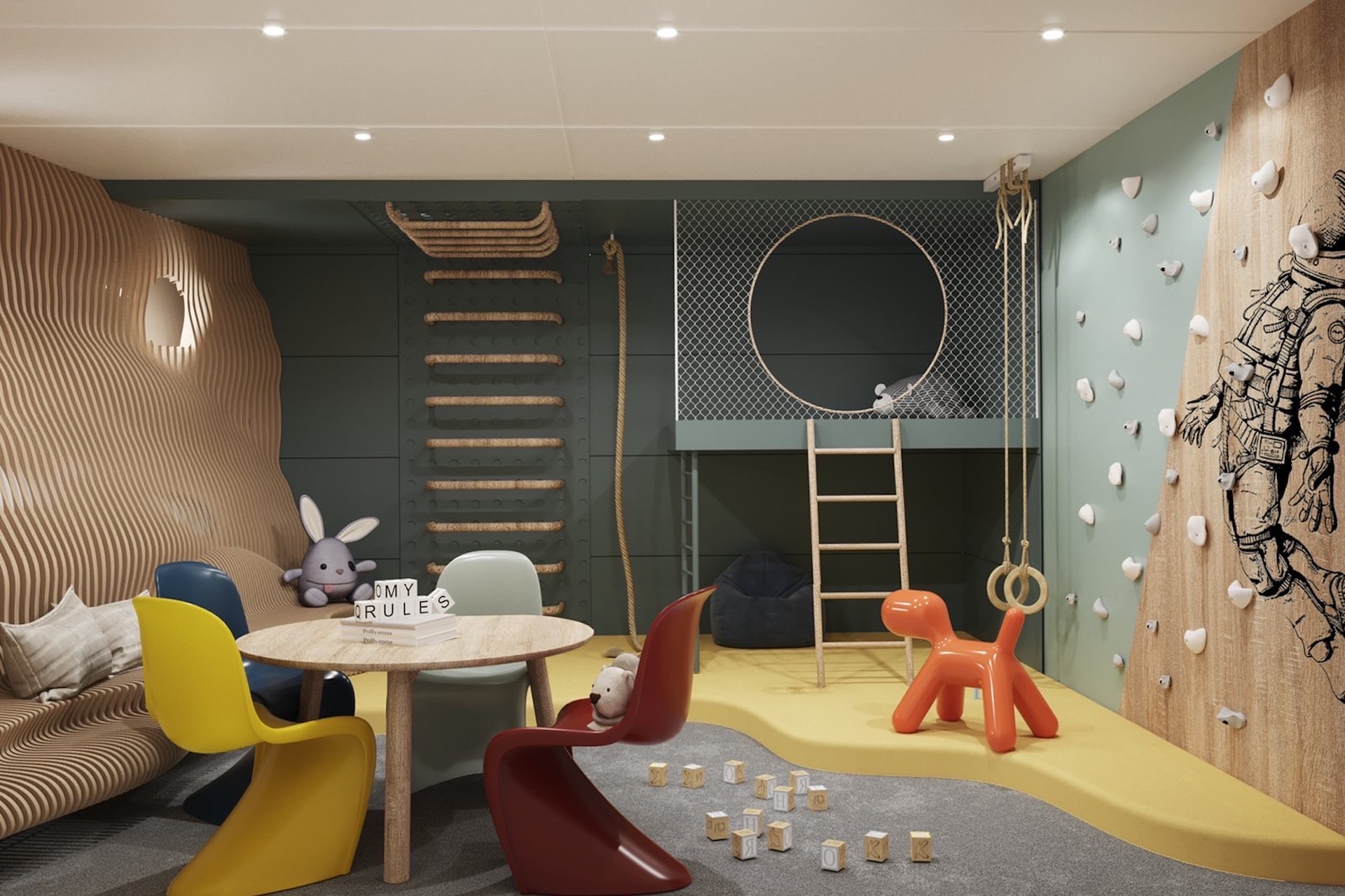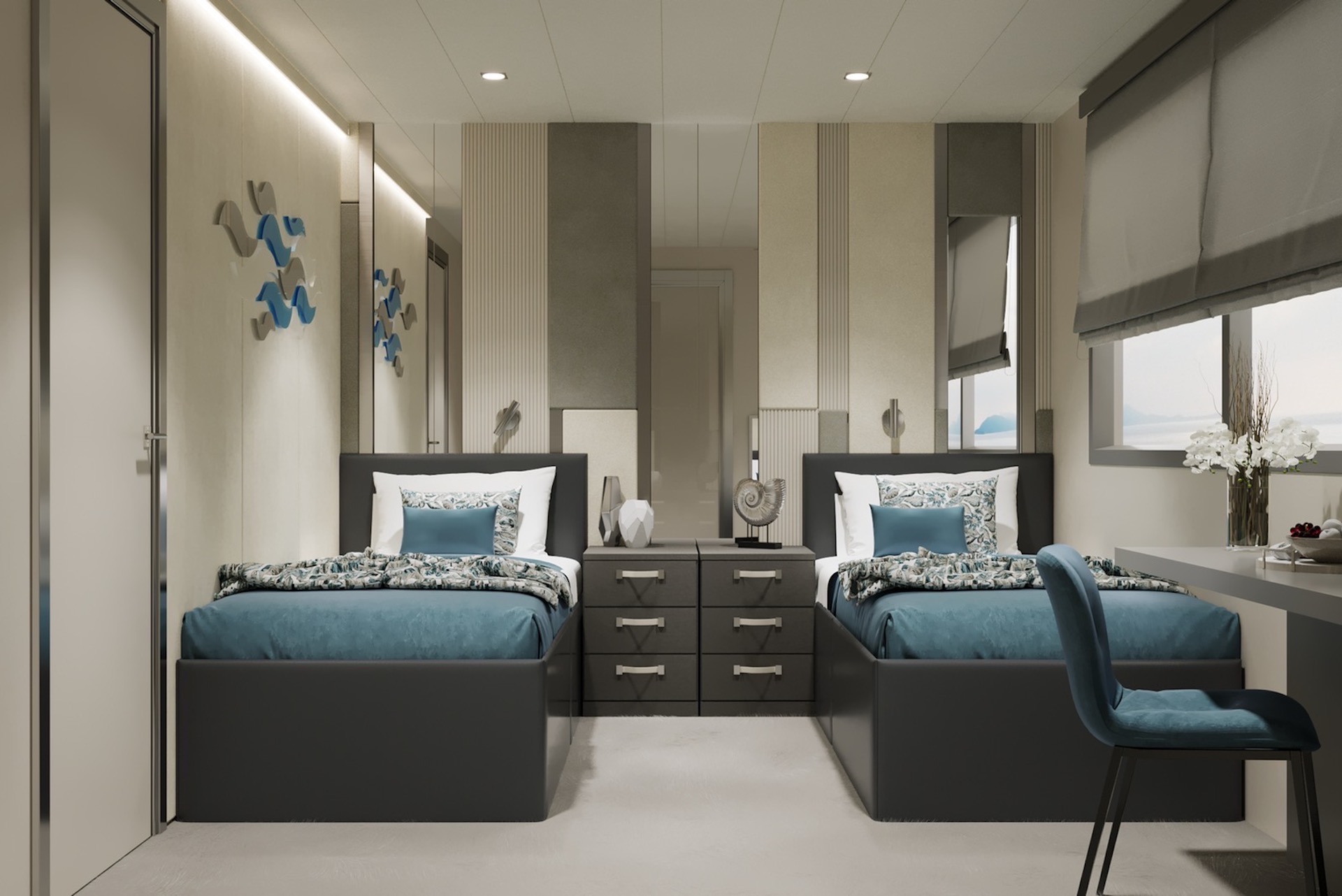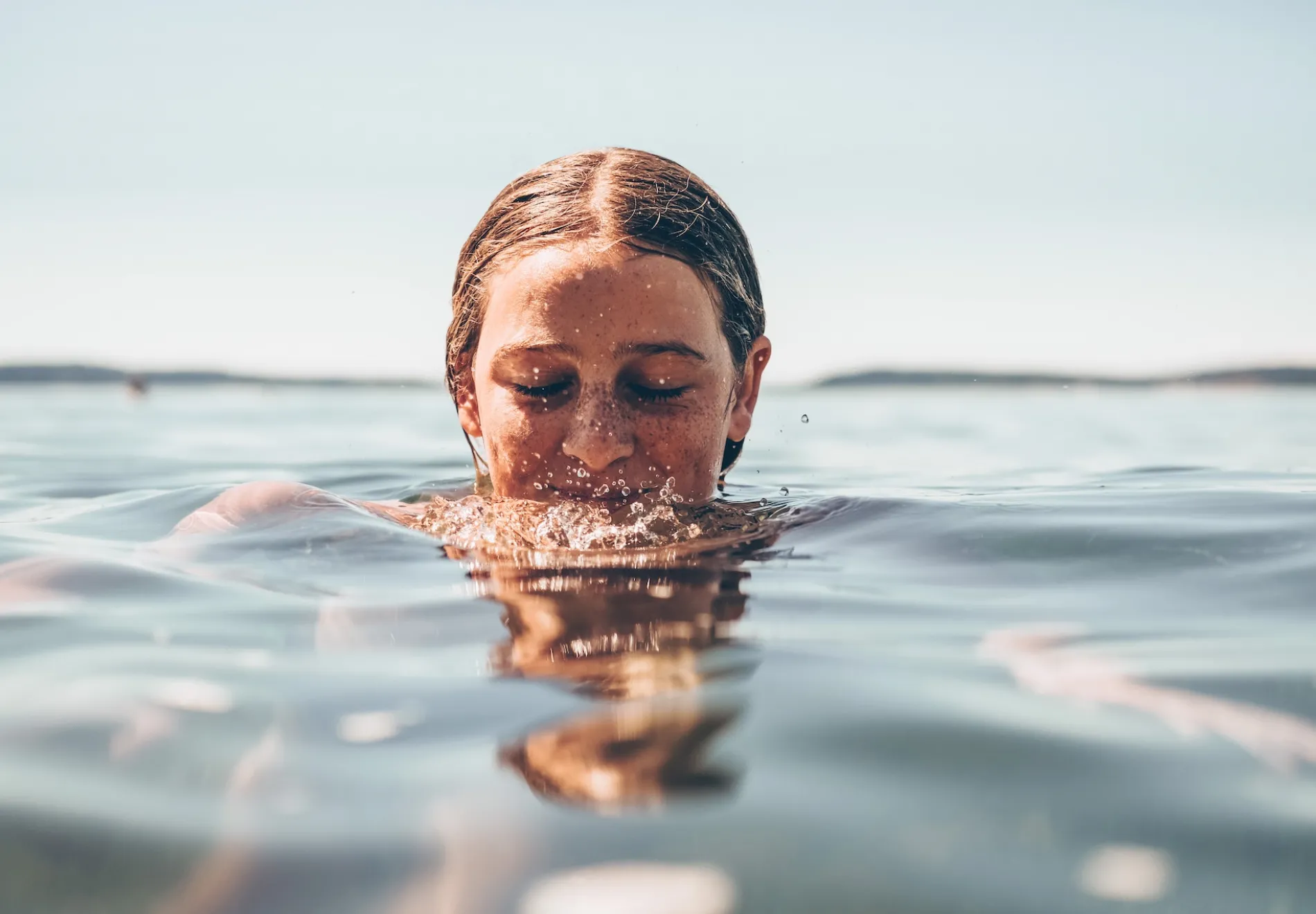 Enjoying the sea
Ohana will be equipped with brand new water toys like:
Seabobs
Jetski
Waterskis
Wakeboards
The water slide will probably be the most fun. It will start at the top of the yacht and end up in the sparkling emerald water. You and your kids will definitely have a blast with endless rides.
In case you want to explore the mainland, Croatia has many historical towns that are worth visiting. The Goolet's team will chart the route that is specific to your wishes, so you will get the best out of both worlds. For this cruise, our most experienced and professional staff of 12 people will available to you at any time. All the meals will be prepared by a »chef de cuisine«, always keeping in mind your dietary wishes and using only the freshest ingredients. Our goal for you and your family is to create a luxurious, stress-free, and fun experience on this superb sea beauty.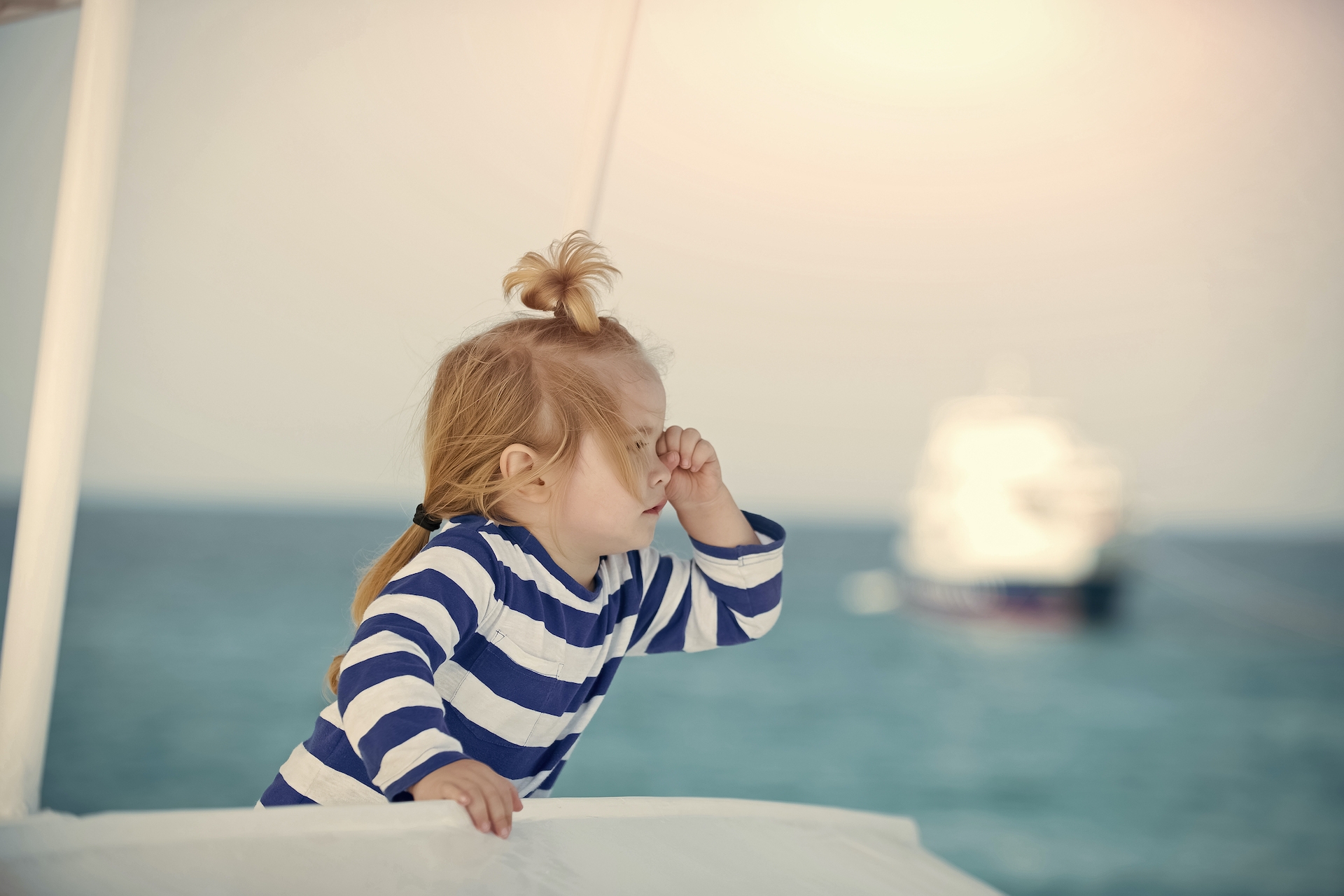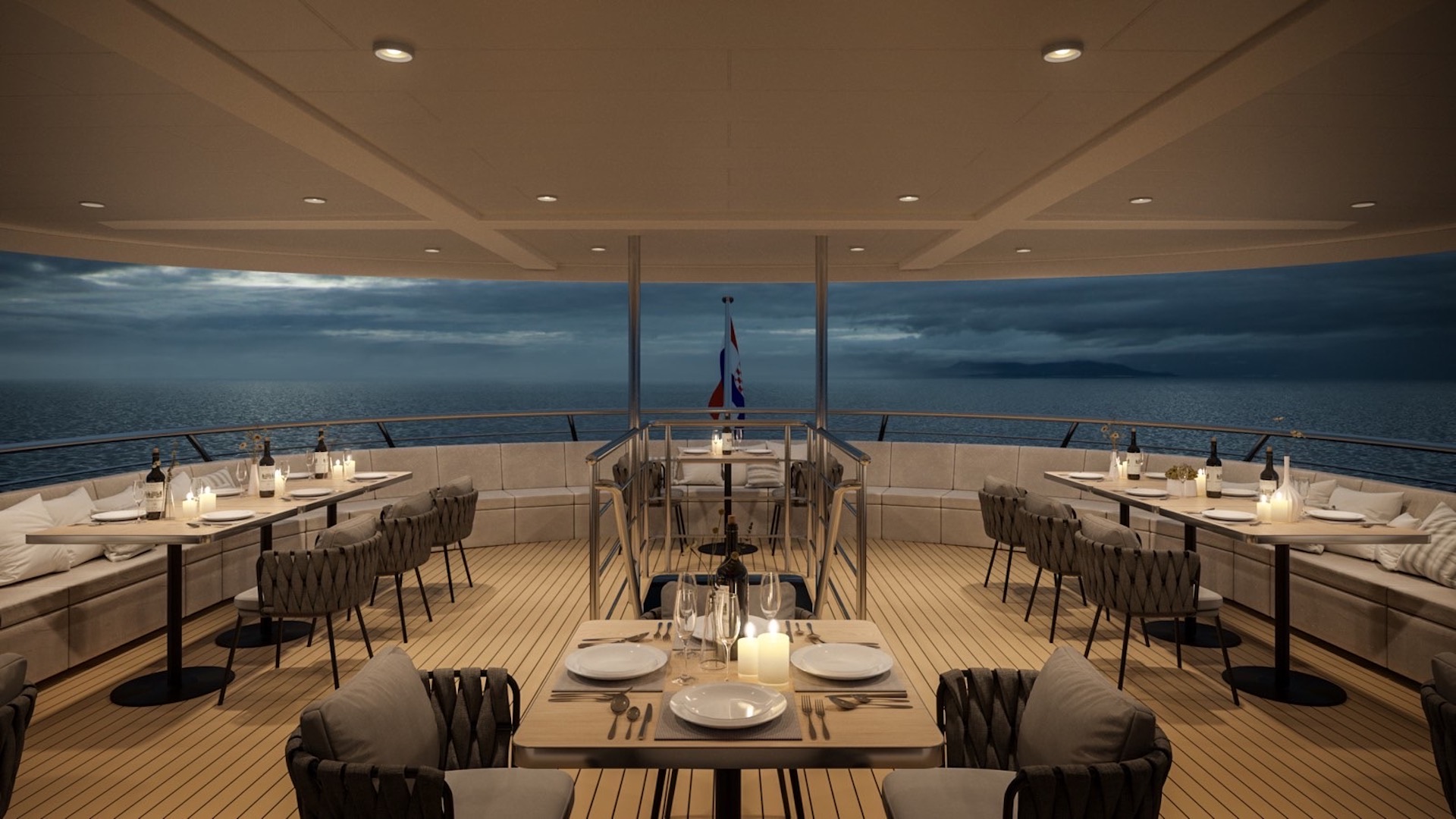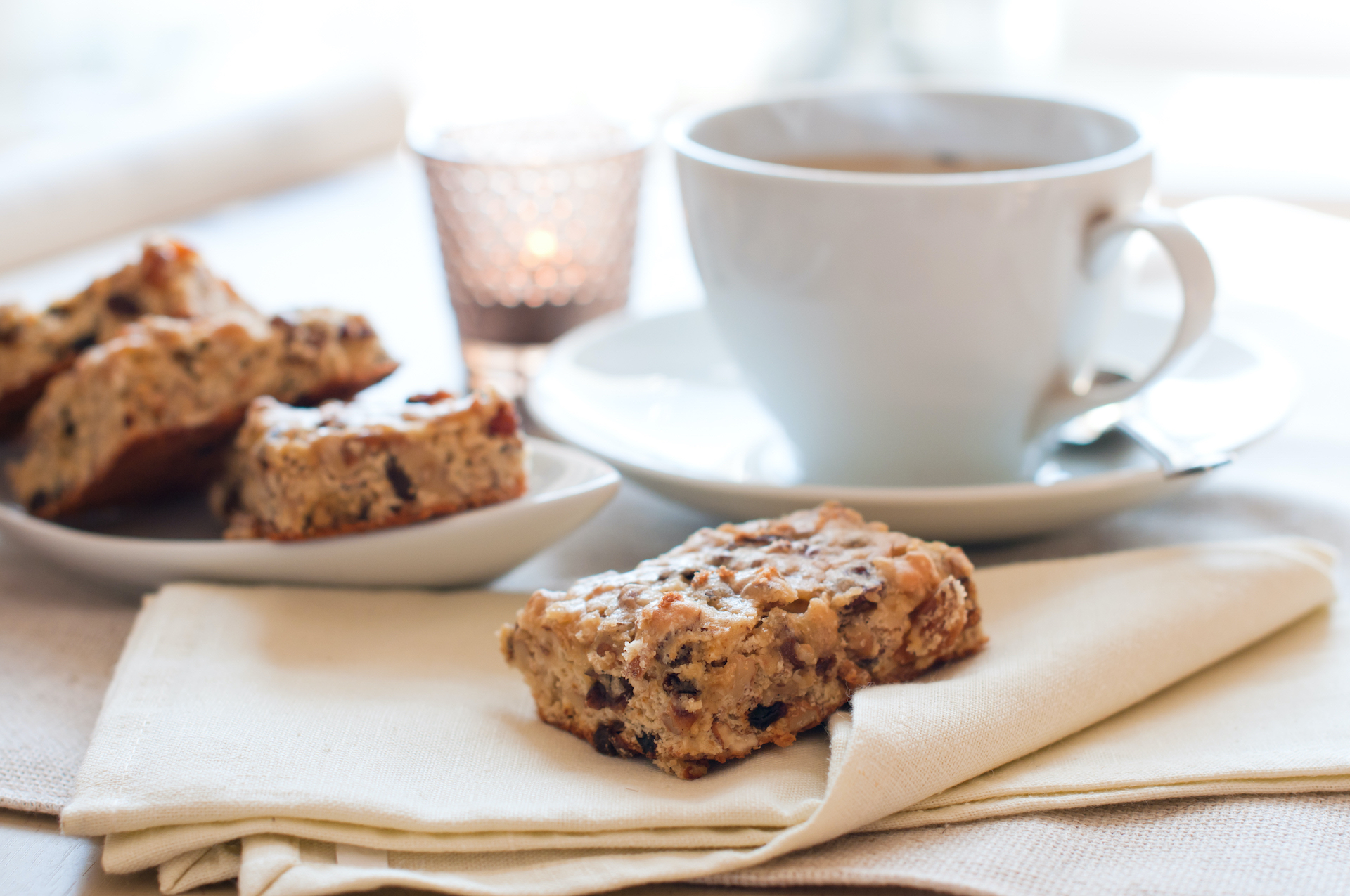 Afternoon tea and biscuits on the sundeck