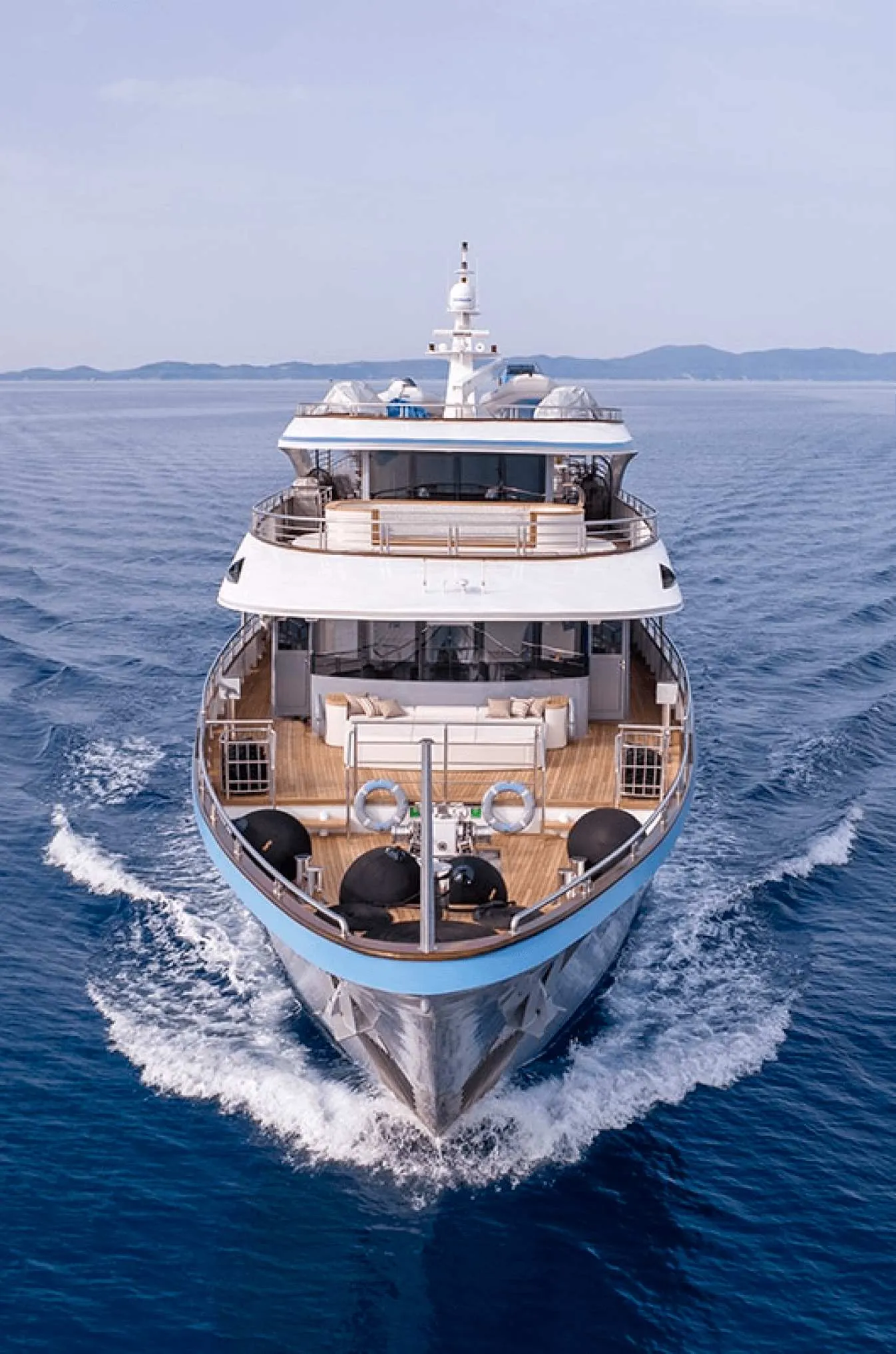 New-Age Yachting
DS Yachts (Dalmatico Super Yachts) is a new brand representing a new way of yachting. It is yachting with all the amenities and services you would expect from a superyacht but at a much more competitive price.
DS Yachts represent the new "Smart Yachting" movement, which will bring this more affordable, more environmentally aware type of holiday to a wider audience.

Designed for those who seek an unforgettable yacht charter experience in Croatia, without breaking the bank.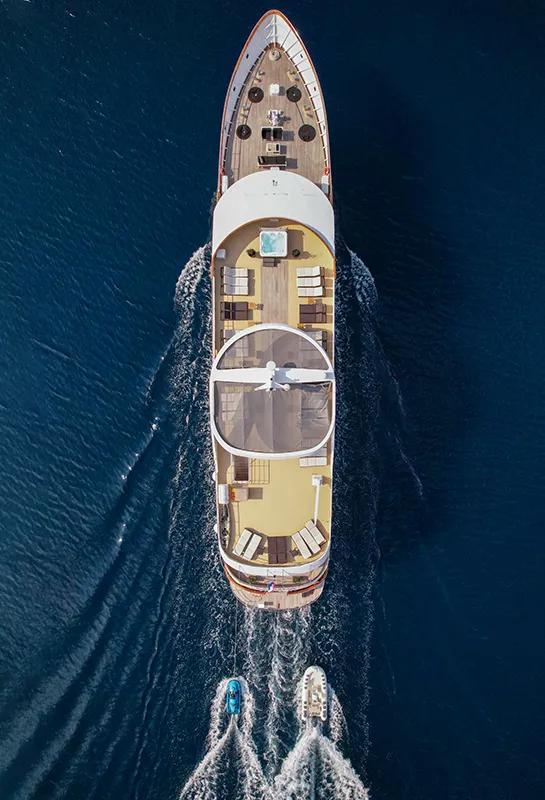 Main highlights
COMPETITIVE RATES
Equivalent luxurious experience at a much lower cost
LICENSED FOR LARGER GROUPS
Can accommodate groups of up to 36 guests
LESS FUEL CONSUMPTION
Up to 70% less fuel consumed compared with other superyachts; the cost of fuel included in the weekly rate
LUXURIOUS AND SPACIOUS
Spacious and elegant, ranging from 30-50 meters and with 4 to 18 cabins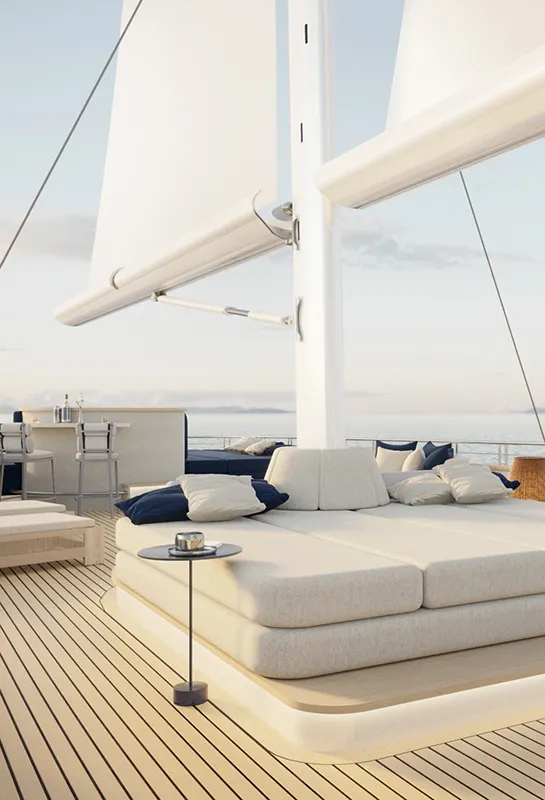 A journey of comfort and luxury
Relax in spacious cabins with en suite bathrooms and air conditioning.
Unwind in modern salons; relish the fresh meals prepared by exceptional chefs; indulge in optional extras like massage rooms and spas.
Jump in and enjoy the exhilarating range of water sports equipment.
Your professional onboard crew is dedicated to making your holiday nothing less than perfect.
DS Yachts in the press
It's a superyacht-worthy reception, but Freedom isn't your typical superyacht. With 11 cabins for 22 guests, the 2023 charter fee starts at €100,000 (£85,580) per week or under €5,000 per person, excluding extras, which is far more economical than your typical 50-metre superyacht.

Goolets is determined to continue elevating the Adriatic nation's standing on the superyacht map.

Cruising the Adriatic coast is just one way to get a taste of the superyacht lifestyle without completely blowing your stockpiled vacation budget. Yachting experts have offered CNN Travel other ideas for travelers looking for something splashy but not stratospheric in terms of price. "A smaller boat in that price range is also unlikely to have a cinema, massage room and all the water toys superyacht charter guests want."

"A charter is a niche of its own when you are chartering a yacht around the 100,000 euros per week mark, you're either going to get an older boat that might be close to 30 or 40 meters long, but nowhere near Freedom's 48 meters".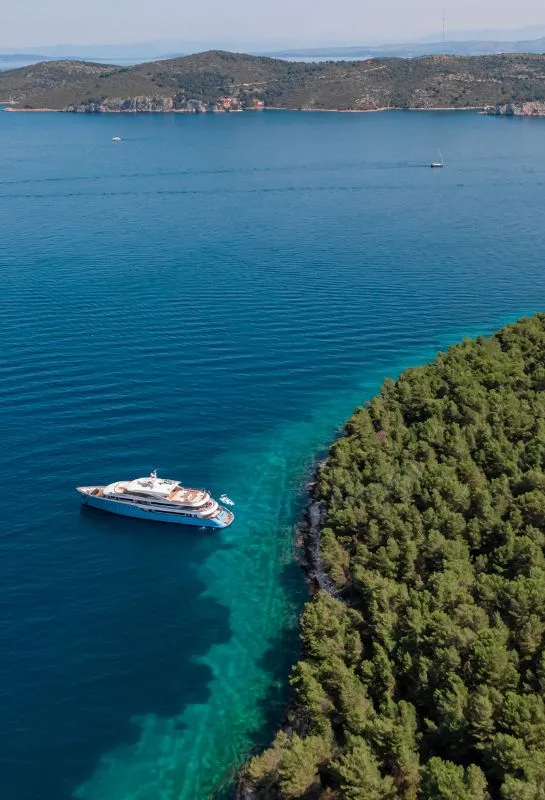 Explore Croatia in style
There is no more spectacular way to explore Croatia's magnificent coastline and islands than from the deck of your own private superyacht.
Let us help create unforgettable moments onboard the DS Yachts fleet.
Popular itineraries
Seeking inspiration for a customized yacht charter itinerary? Our collection of favorite tried-and-tested itineraries can provide ideas for creating your own bespoke yachting adventure.
Featured stories
Get inspired with additional background information of DS Yachts. Learn more on these "New Age" yachts.
Enquire
Our team of specialists is here to help.
You can find us at
Goolets Ltd
Taborska Cesta 38D
1290 Grosuplje
Slovenia – EU