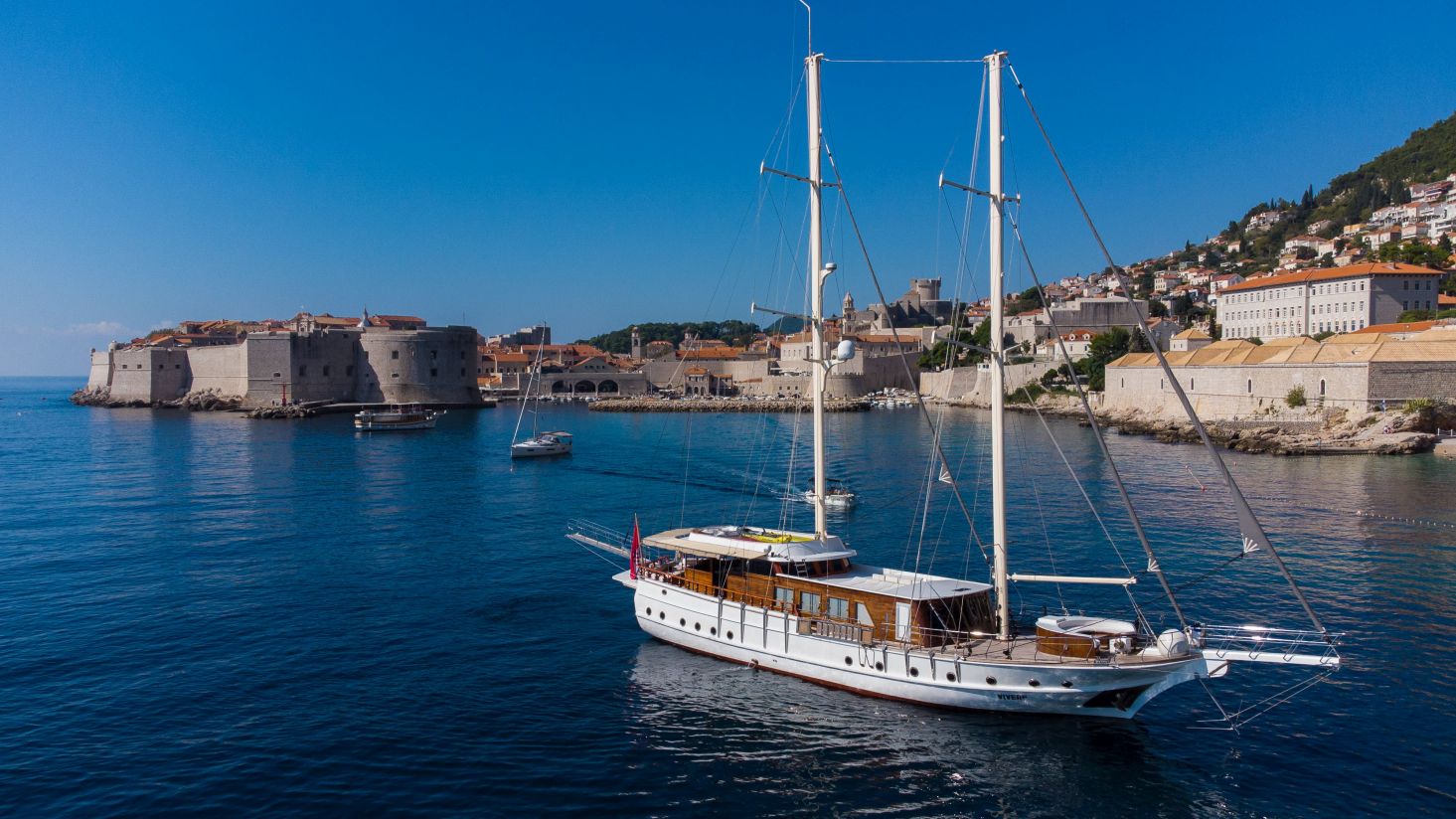 VIVERE - One of the Best Dubrovnik Based Gulets
One of the best Dubrovnik-based gulets, Vivere can accommodate up to 12 guests in 6 cabins. She is one of the best-looking gulets, offers great service and the crew will make your overall experience an unforgettable one.
1. Why is VIVERE one of the best Dubrovnik-based gulet?
Gulet Vivere offers beautiful cabins, a big saloon, a lot of water toys, an excellent chef, and an amazing owner/captain Miljenko.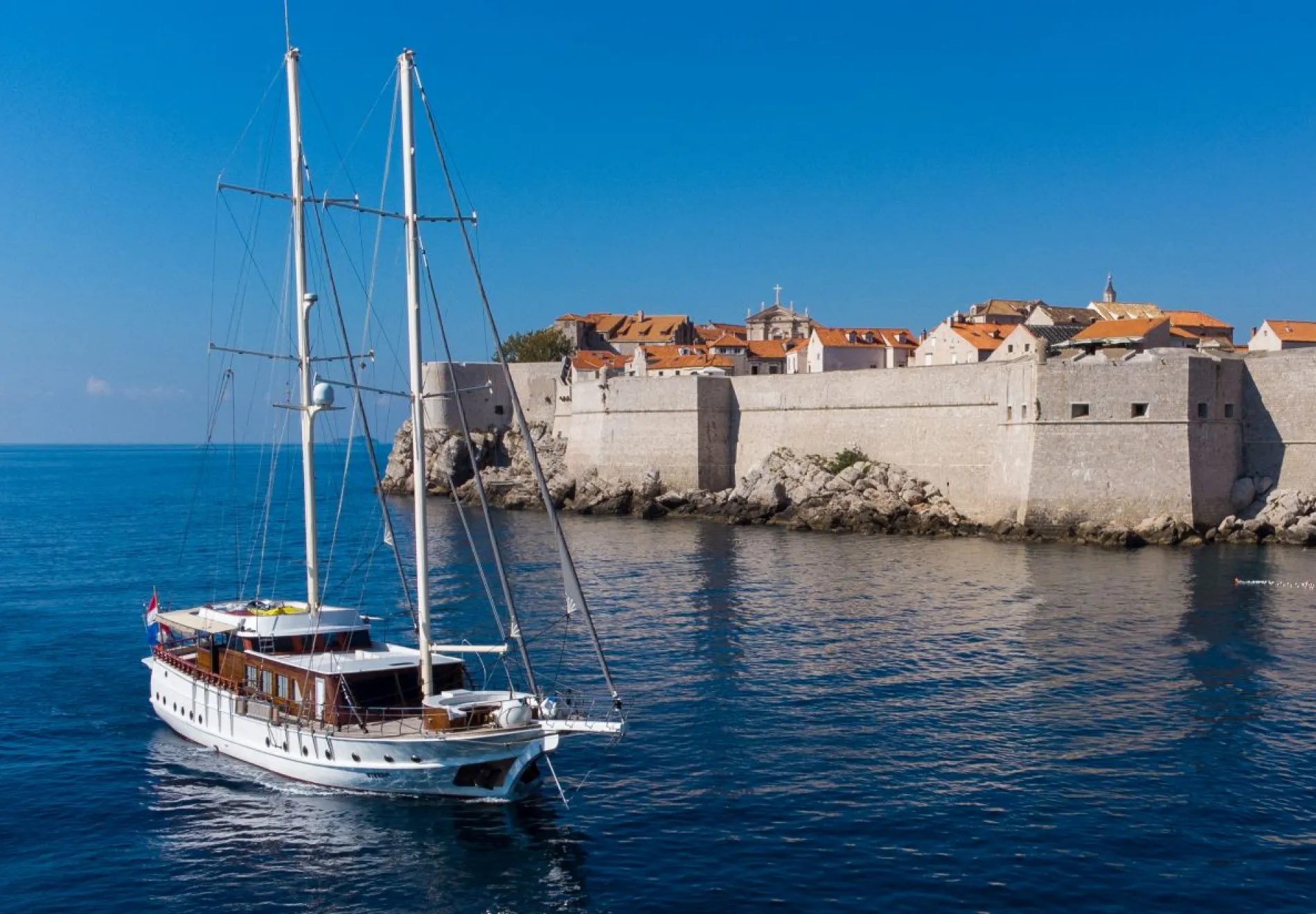 Stunning and comfortable design
Vivere is wide enough at 7.2m to provide more spacious cabins than most gulets of her length. A combination of her length (26 meters or 85 ft) and her width (7.2 meters or 24 ft) makes her very stable and that's why she is perfect for families with smaller children.
In 2021 she got through a fantastic renovation, so by the time of your cruise, the gulet will still be almost brand new.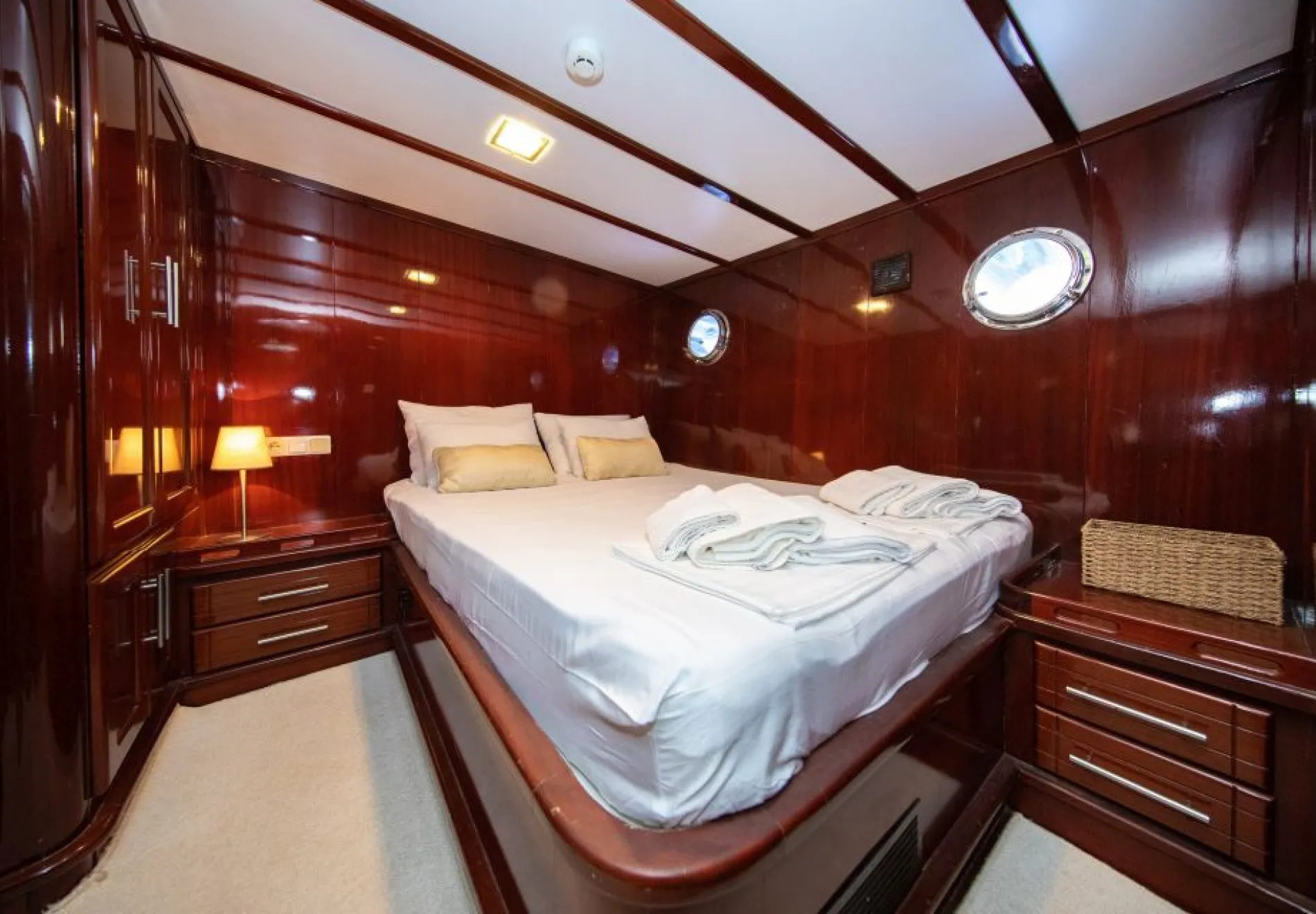 Spacious and good looking cabins
Vivere has got a total of 6 cabins, 1 of which is a large master cabin and the rest are double cabins with double beds. Each cabin has its own bathroom with unusually large showers - another indicator that this is really a fantastic price performer.
Vivere is a rare gulet, that offers 6 cabins and all of them have big beds. This is perfect for cruising with couples since everybody can have the romantic cruise they always wished for.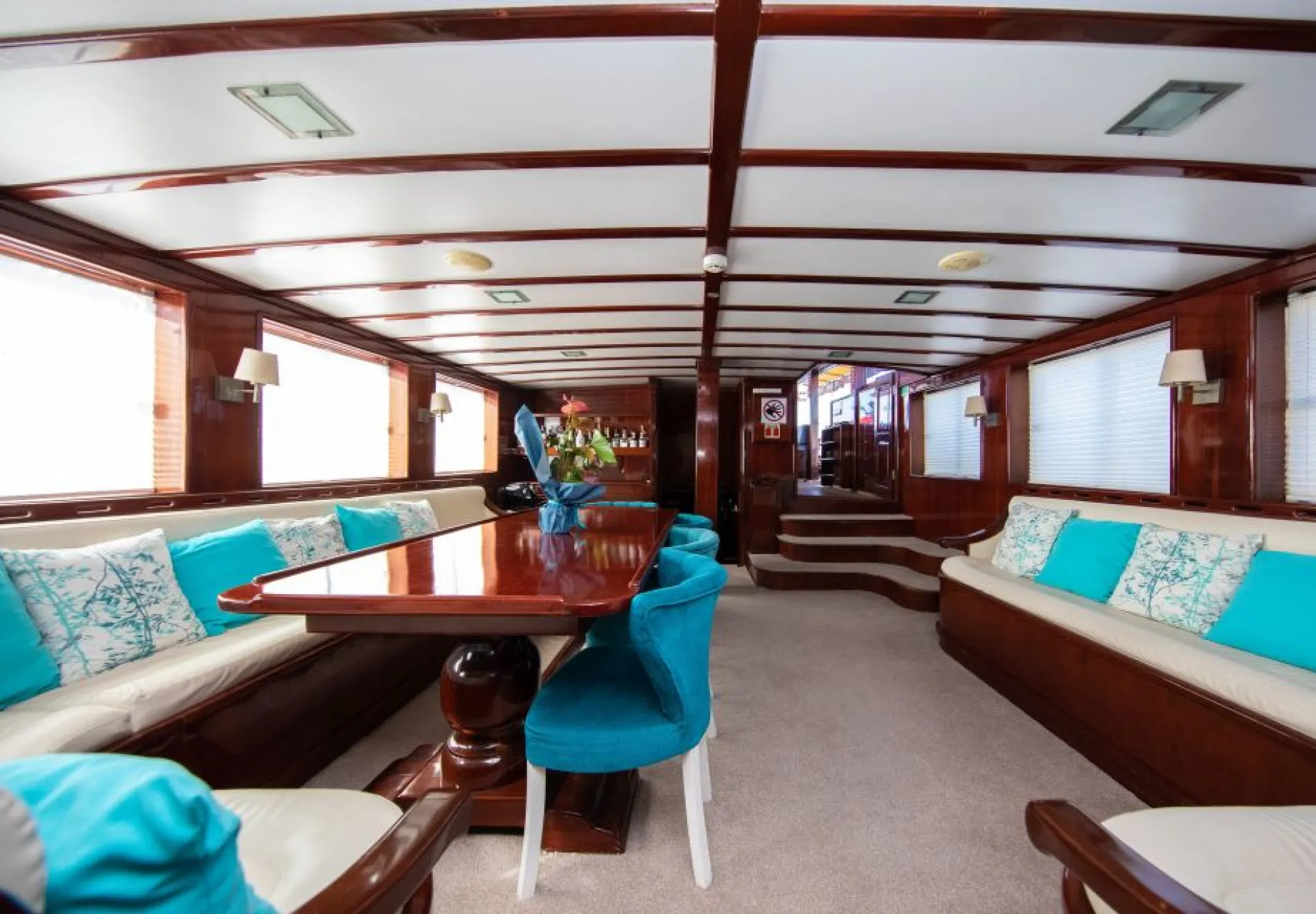 Large saloon
A large saloon has got a lot of space for children to run around or just to simply relax on the sofa and have some privacy. There is also a large dining table and a wide-screen TV inside.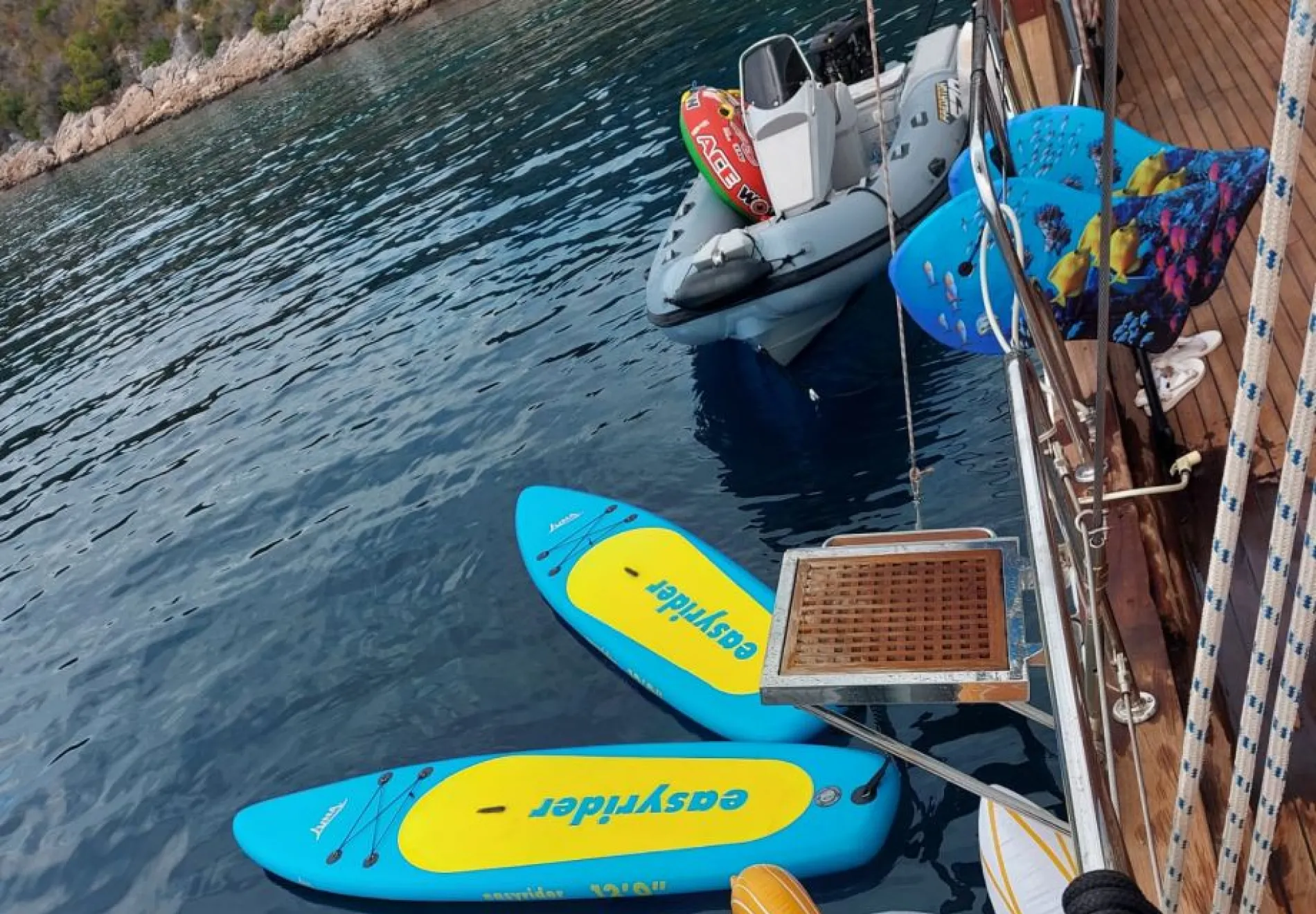 Fun activities
While you're not swimming, snorkeling, or exploring beautiful old towns, you can have a lot of fun with the various water toys, such as Water skiing, Donut ride, 2 Paddleboards, and 2 Kayaks.
The water toys are just perfect for families with teenagers because they won't need to be on their phones to feel entertained.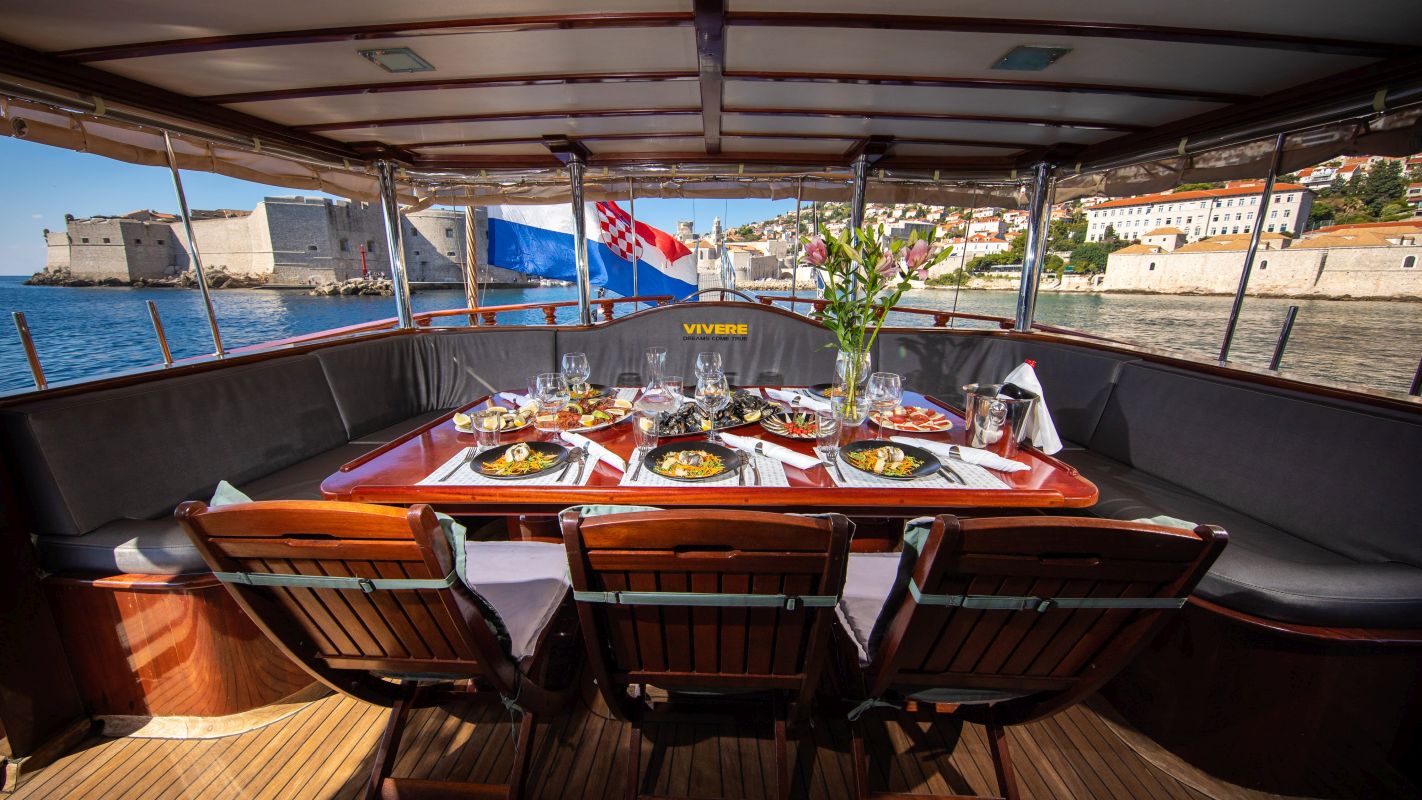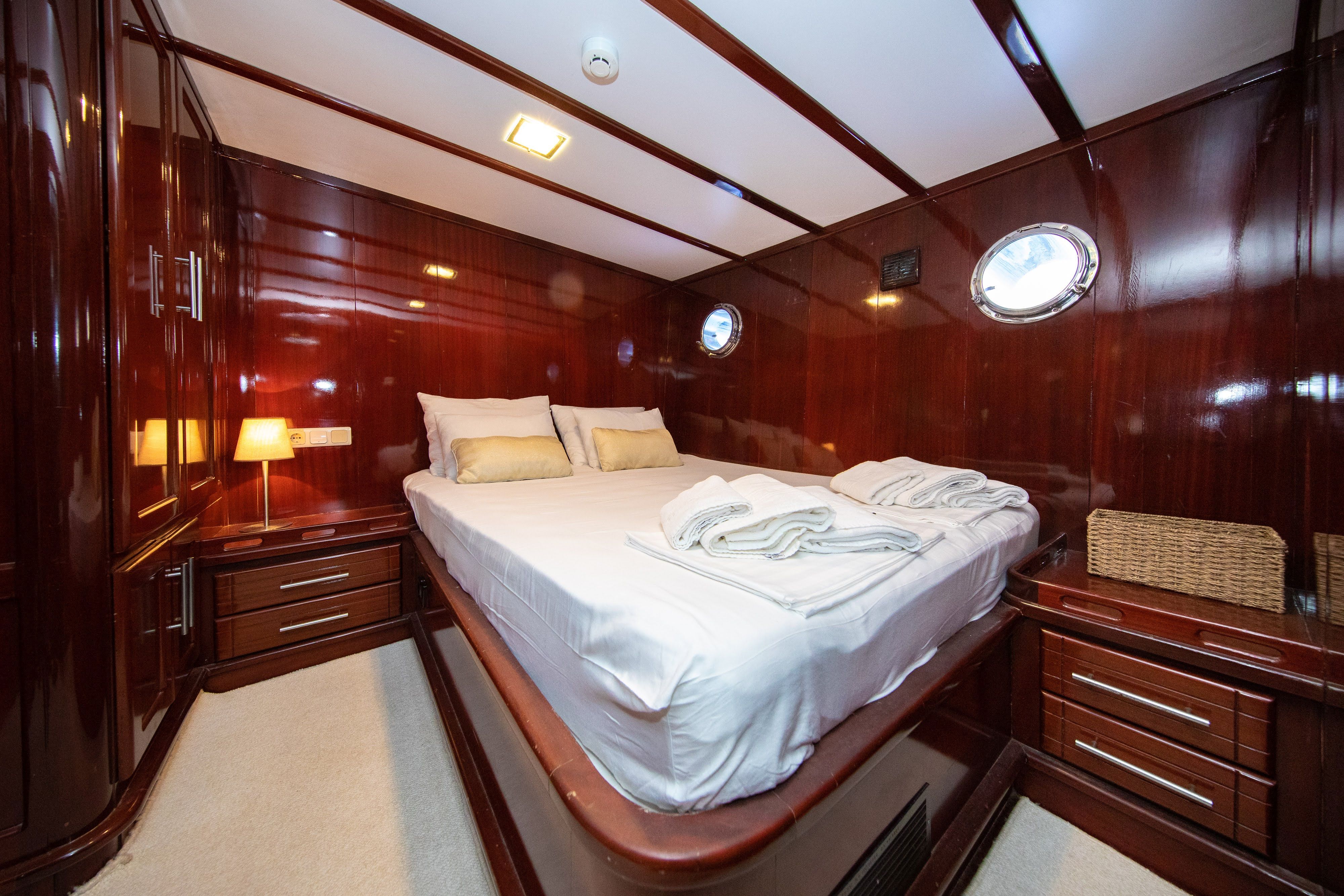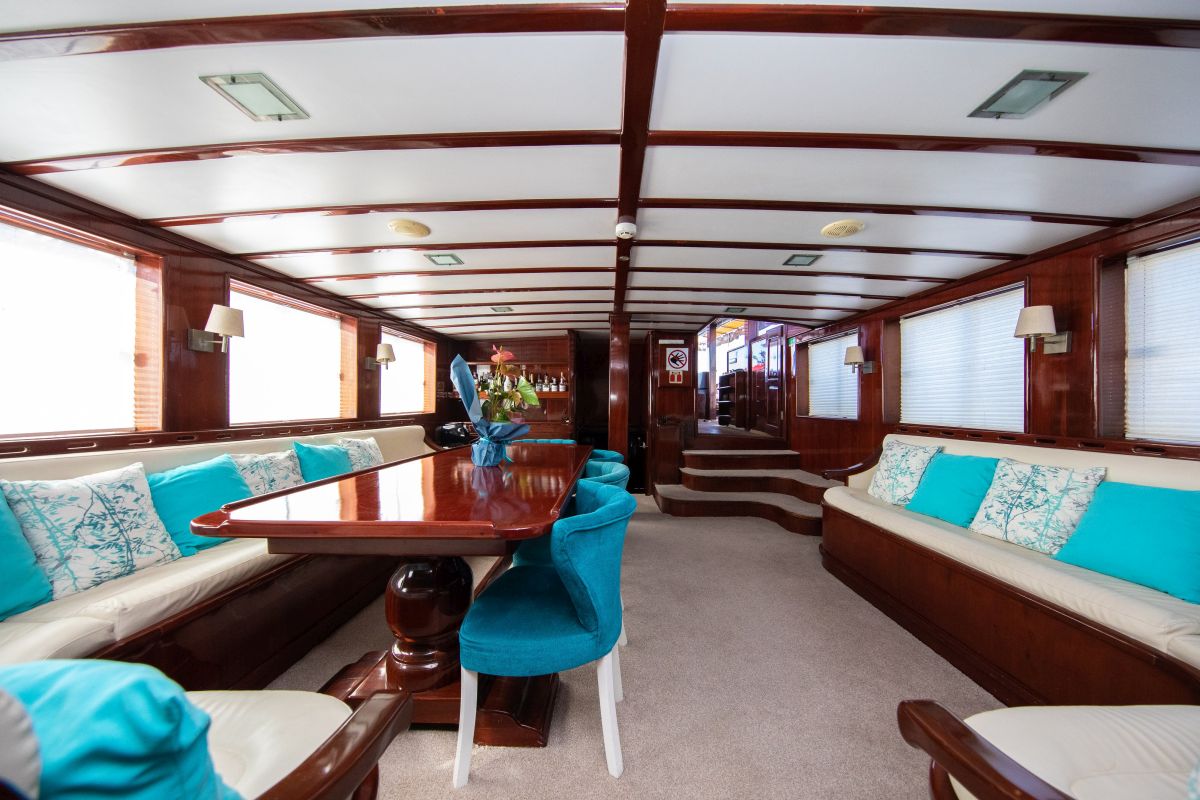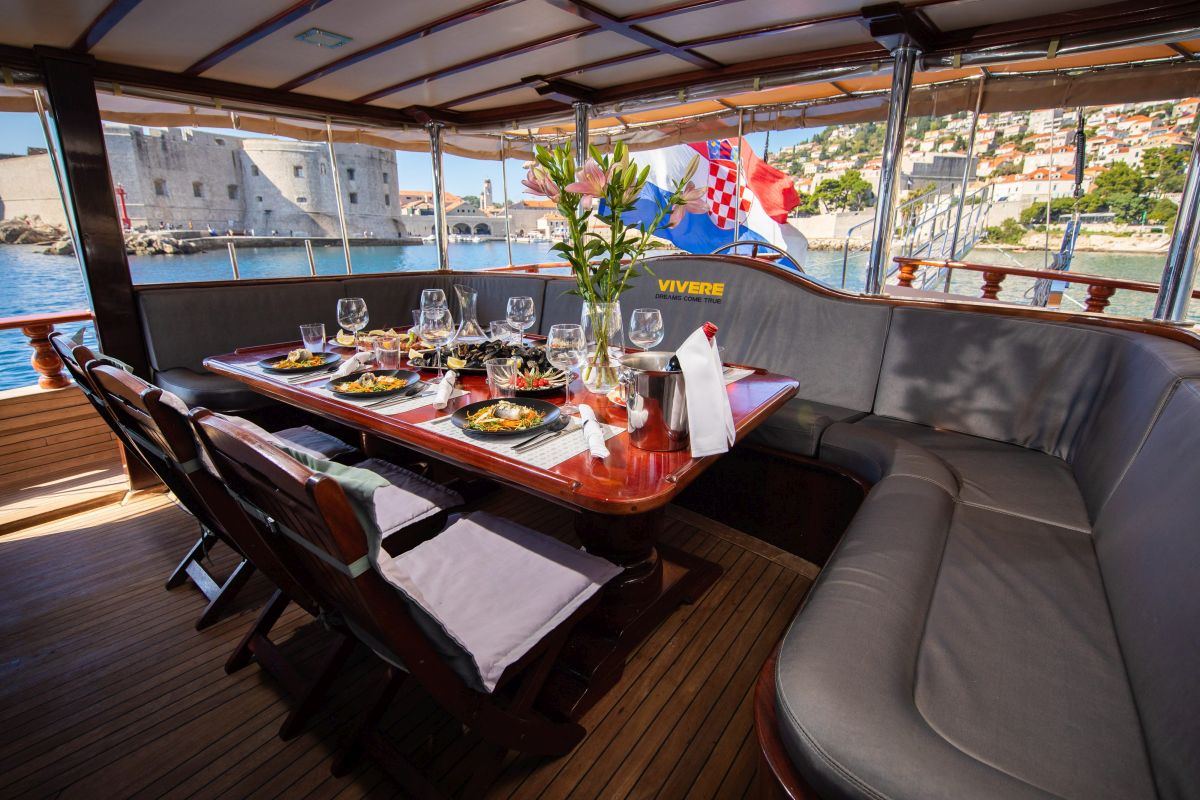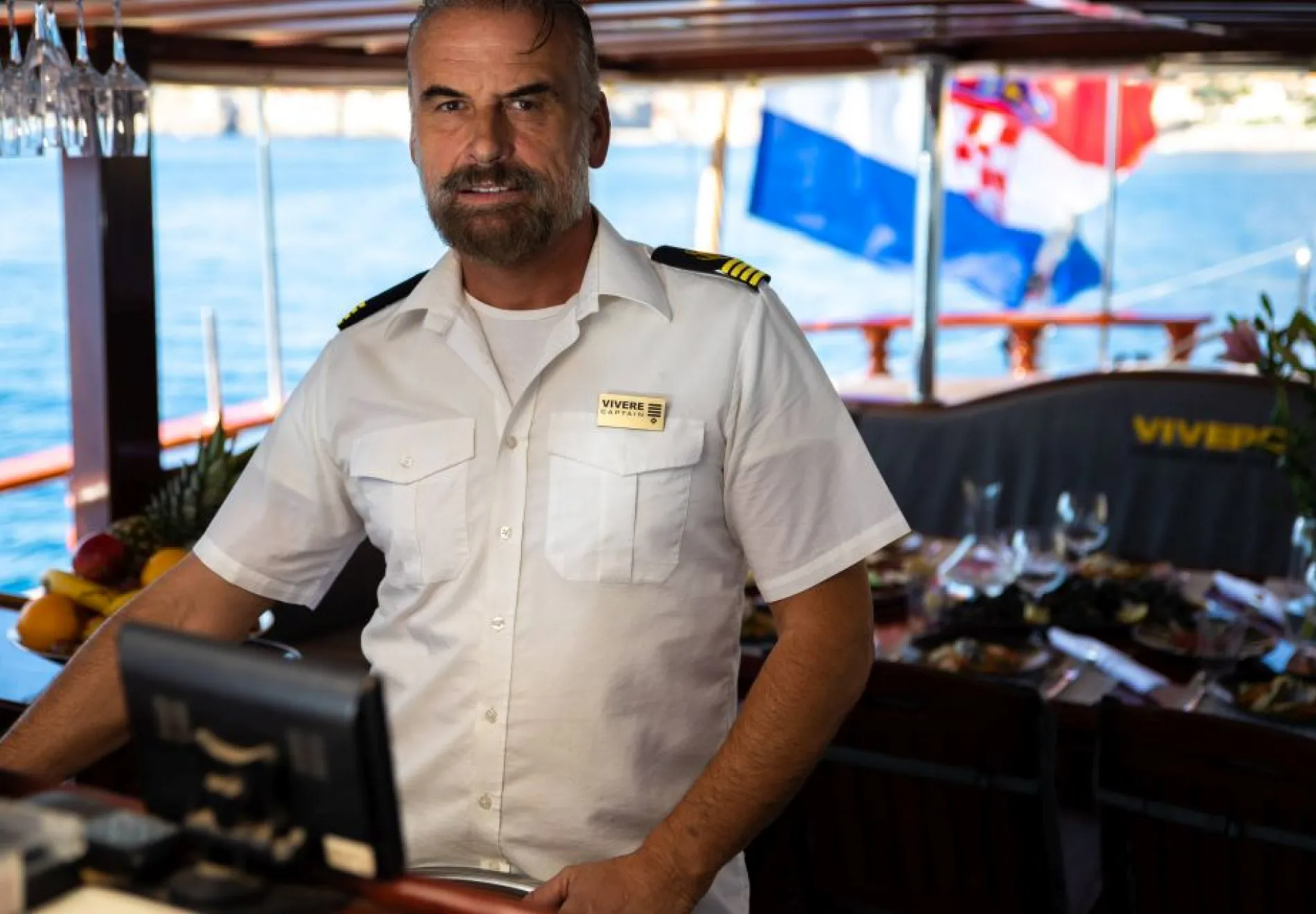 THE CREW
The crew is an integral part of your cruise vacation and Vivere's Captain, Chef, Hostess, Deckhand always make a spectacle.
The captain of the boat is also her owner and he takes care of her like the boat is a part of his family.
"Every guest is extremely important to me and just about everyone in the group needs to feel like a king. Since I, as the owner, am also the captain on the yacht, I accompany every guest and help him make this the best holiday for them. I guarantee 100% satisfaction on board and I am constantly present for al suggestions and wishes" Miljenko Lovrić - Captain and Owner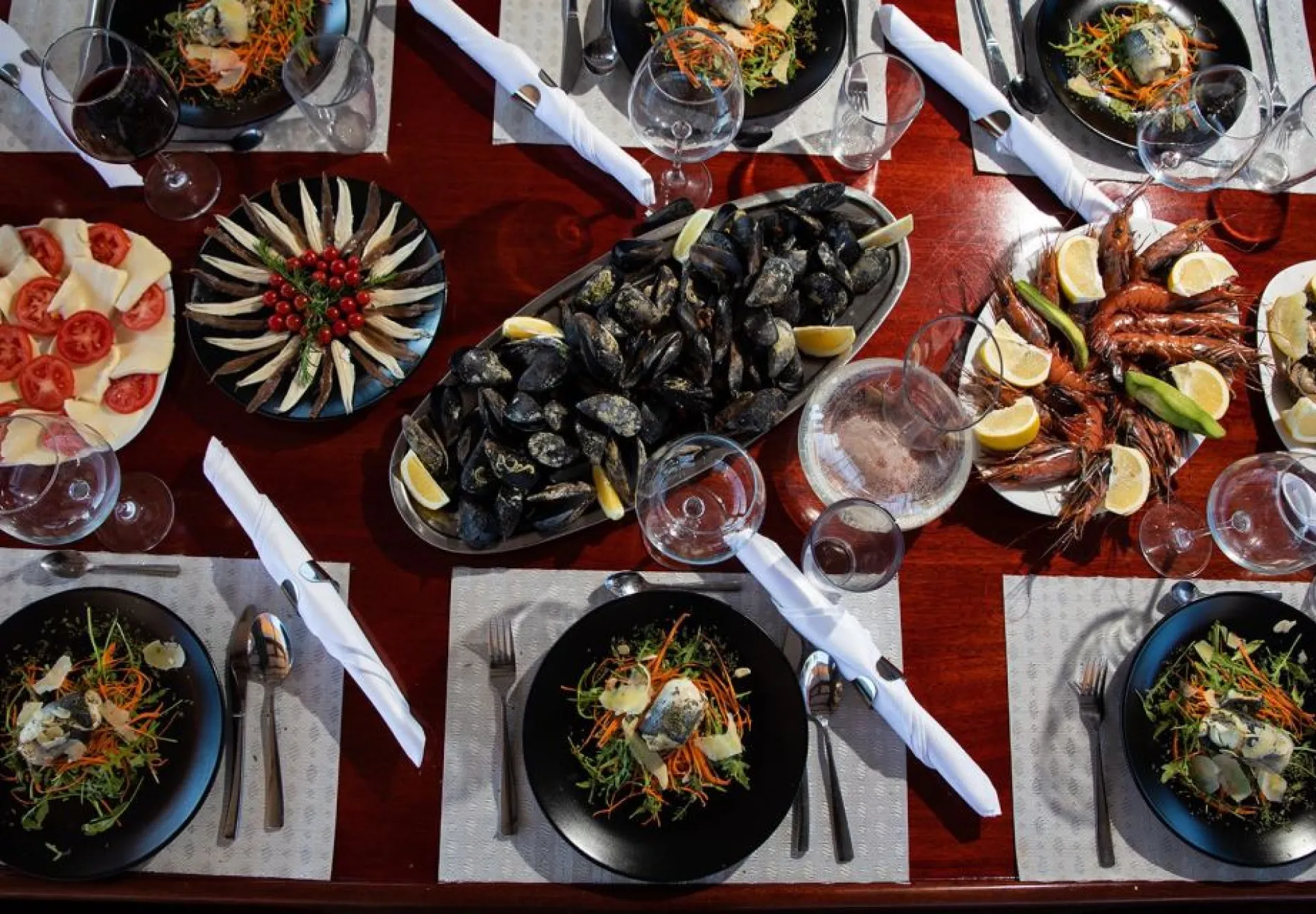 Food
The chef on board is simply fantastic, as he prepares fresh and high-quality food. The food is mostly Mediterranean and he is an expert in preparing delicious seafood.
Want to learn more about our client's feedback? Click on the CLIENT REVIEWS
Are you interested in more information regarding Vivere? Click on VIVERE for more.
If you like this amazing gulet, don't hesitate with booking her for the next season, otherwise all the available weeks will get booked in the meantime! Click on PLAN YOUR TOUR to send us an inquiry.