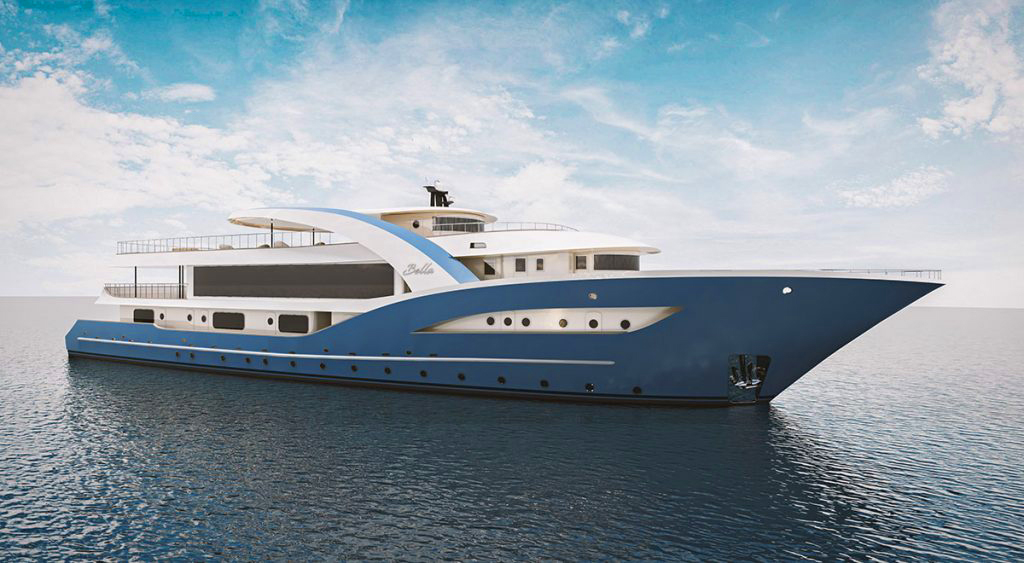 Bella, the perfect yacht for a fun and exciting private charter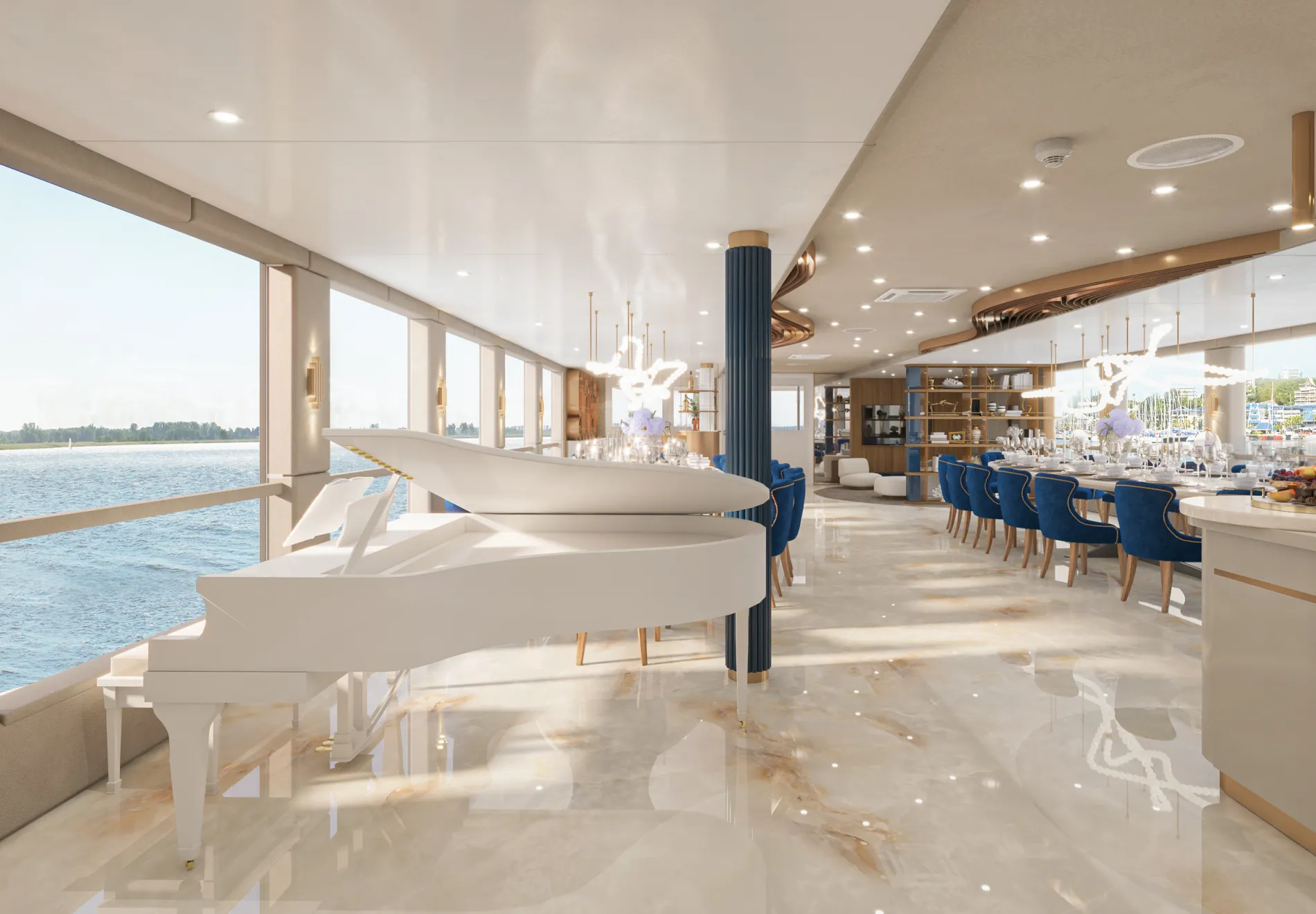 Where fun and luxury meet
Welcome to the »Beauty of the Adriatic sea«, Bella. Its unique, modern lines and interiors paired with high-end technology will give you a feeling of a celebrity in a five-star hotel. This fully renovated yacht will be available in 2023 and includes nothing but the best. Its spacious lounge area and decks are perfect for large groups who are looking for a luxurious and yet fun experience.
Every cabin includes en suite bathroom and a spacious closet. The interior designer carefully hand-picked all materials, offering the luxury and comfort that can be found only in the best hotels. Wi-fi is available throughout the whole yacht, so in case you have to do some work, no email will be left unsent. Even though our staff is always happy to help and answer all your questions, you can find the oh so magical voice of Alexa in every cabin.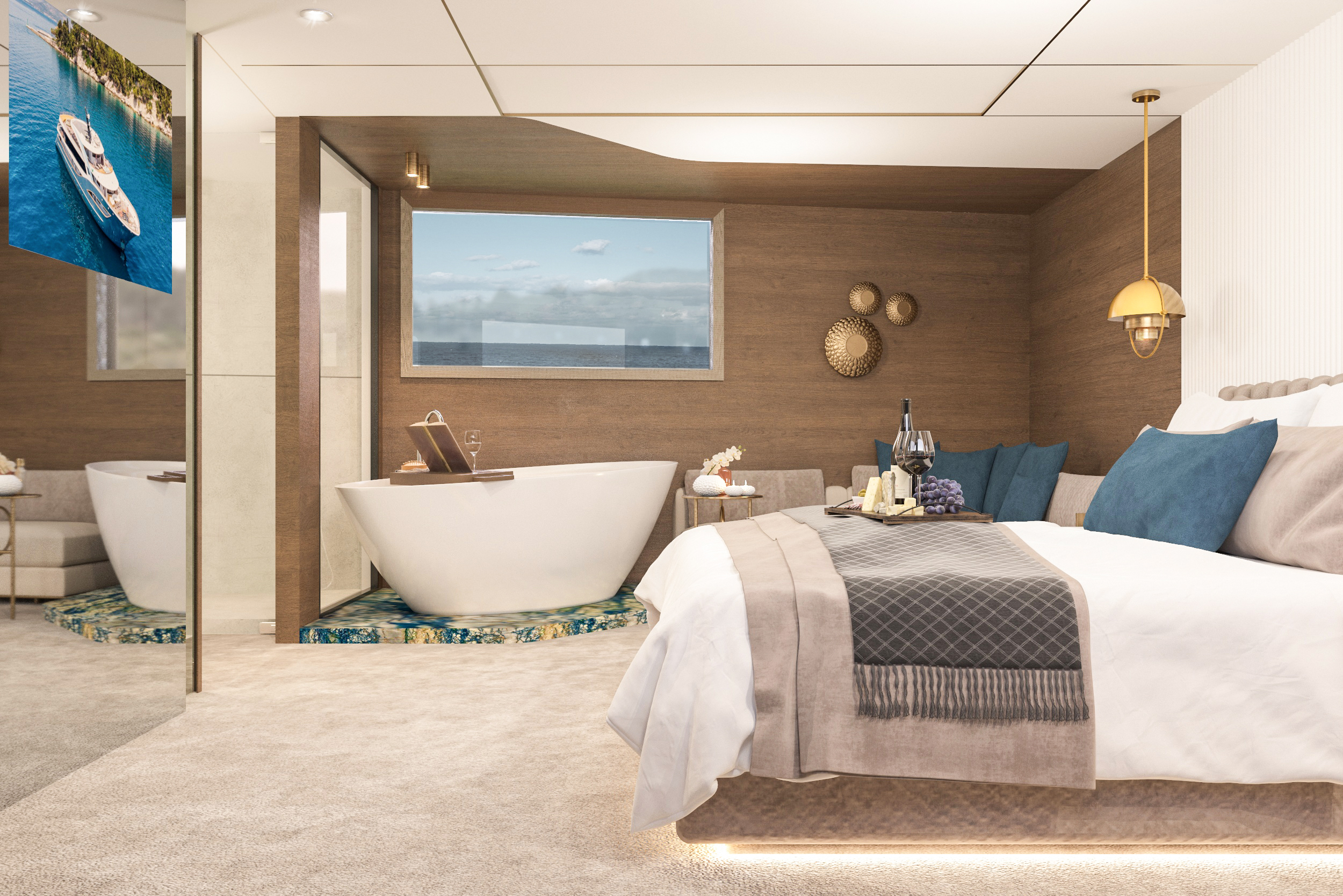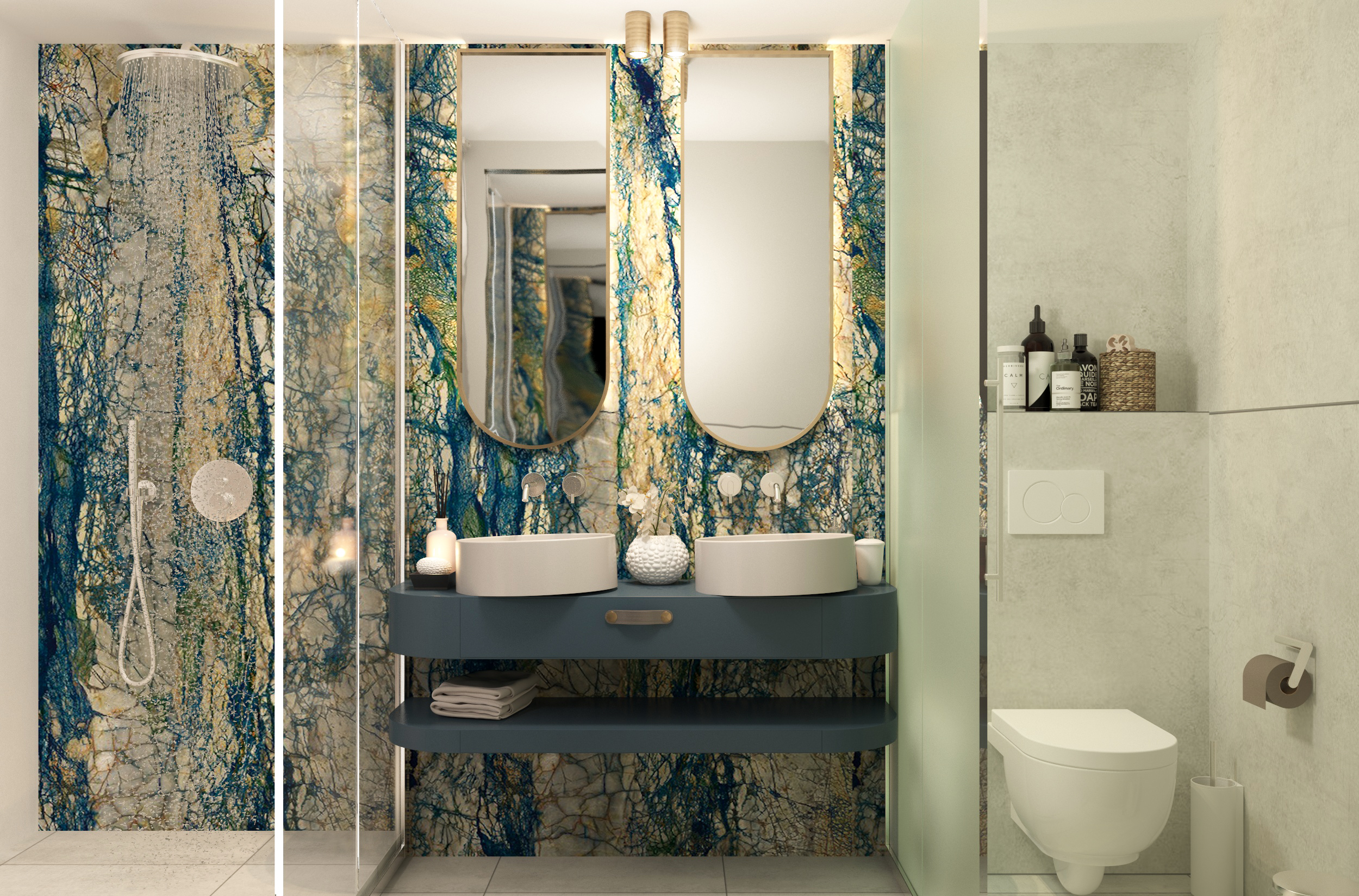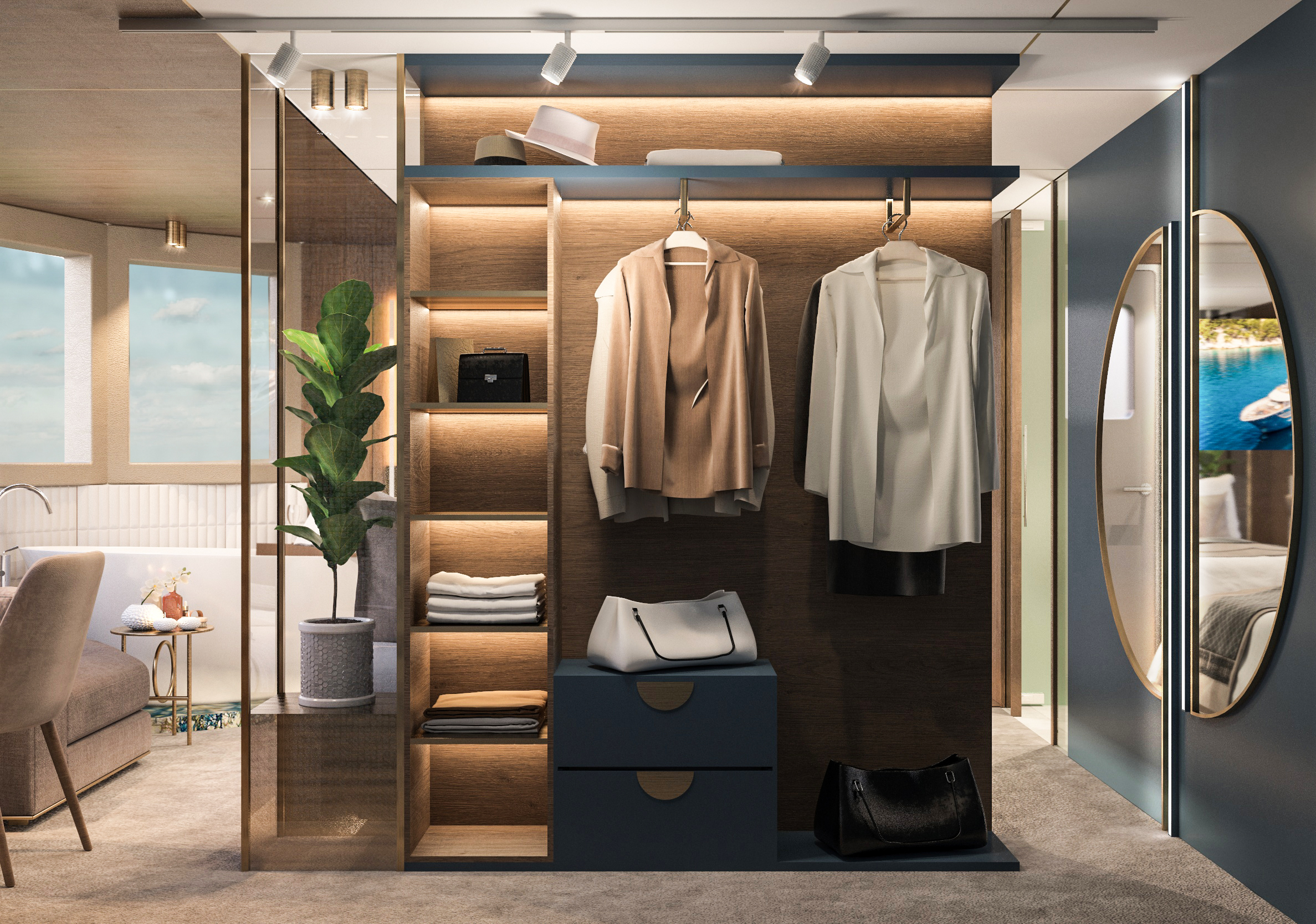 Imagine boarding on this beauty, getting greeted with a glass of champagne or Rosé, and watching the sunset on the spacious deck with your group of friends or family. Whether you are a meat-lover or a vegan, we got you covered. All the meals are prepared by our exclusive chef, using only fresh organic and local produce, paired with excellent wine or beverages of your choice.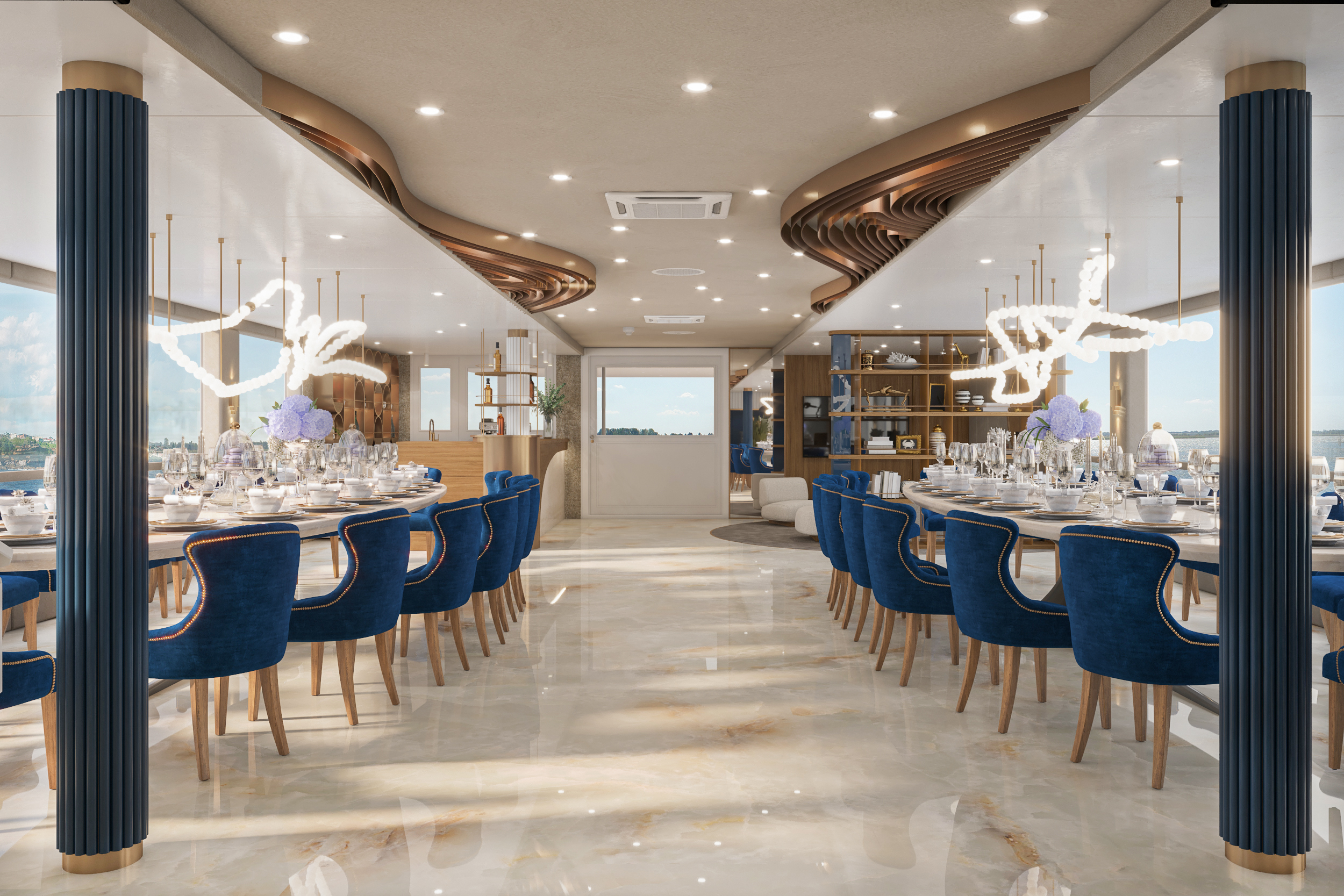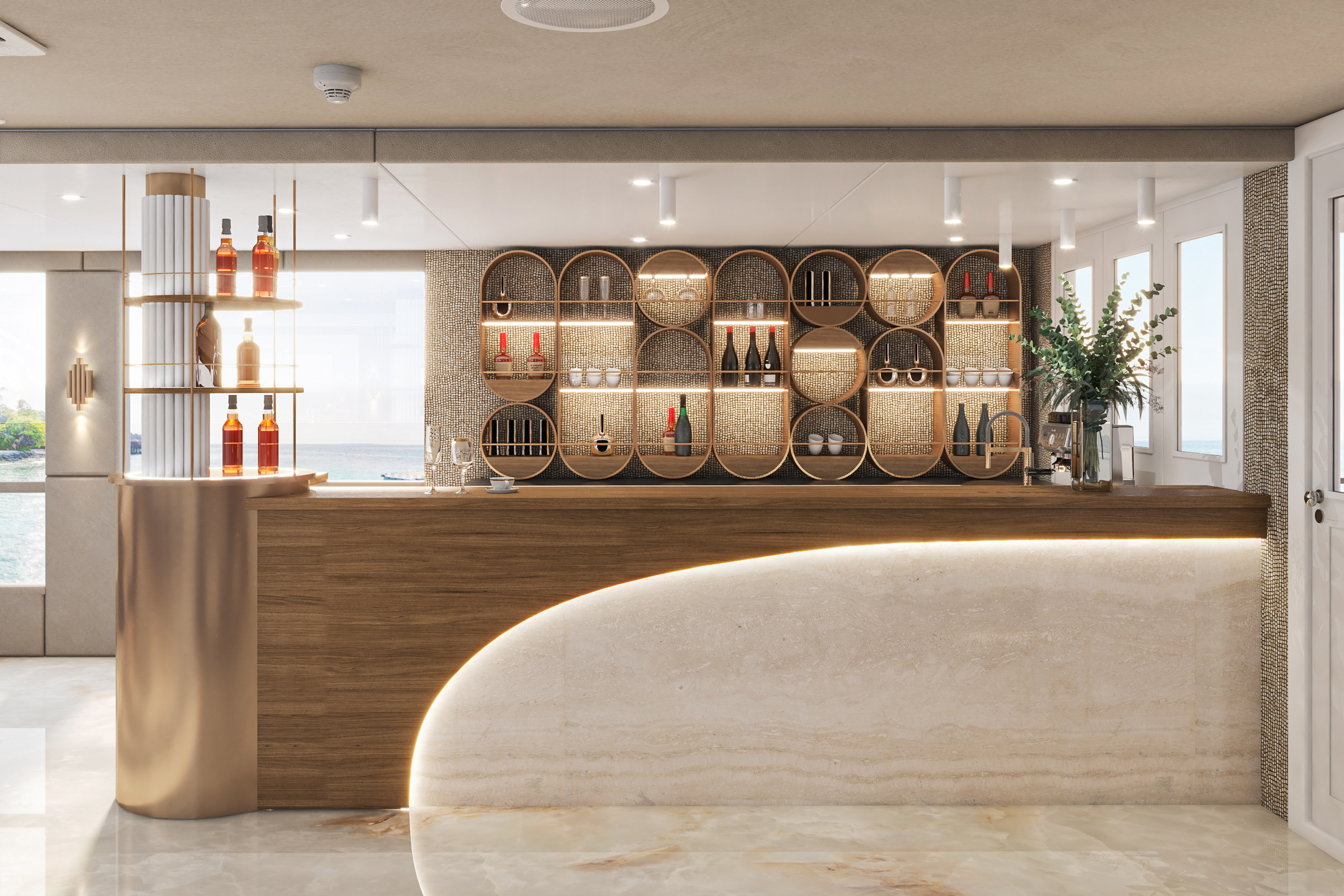 After a delicious dinner, you can continue your evening in the hot tub on the deck, or relax in the hammam – a Turkish steam bath. Start your morning with a delicious smoothie or fresh fruit, take a yoga class or take a dip in the crystal clear Adriatic sea. For all the adventure types, there are jet skis, paddleboards, kayaks, and the water polo ball which you can use at any time.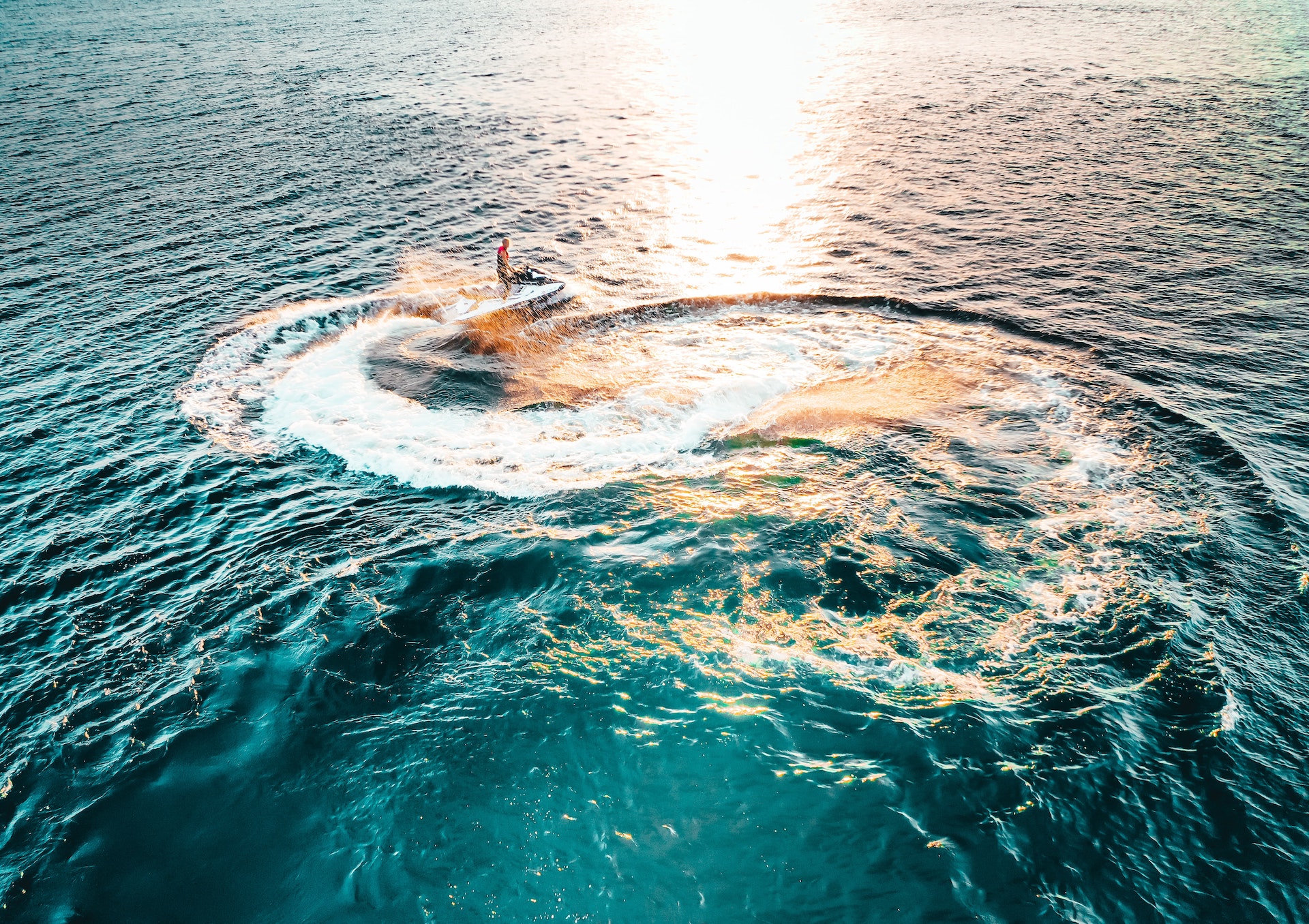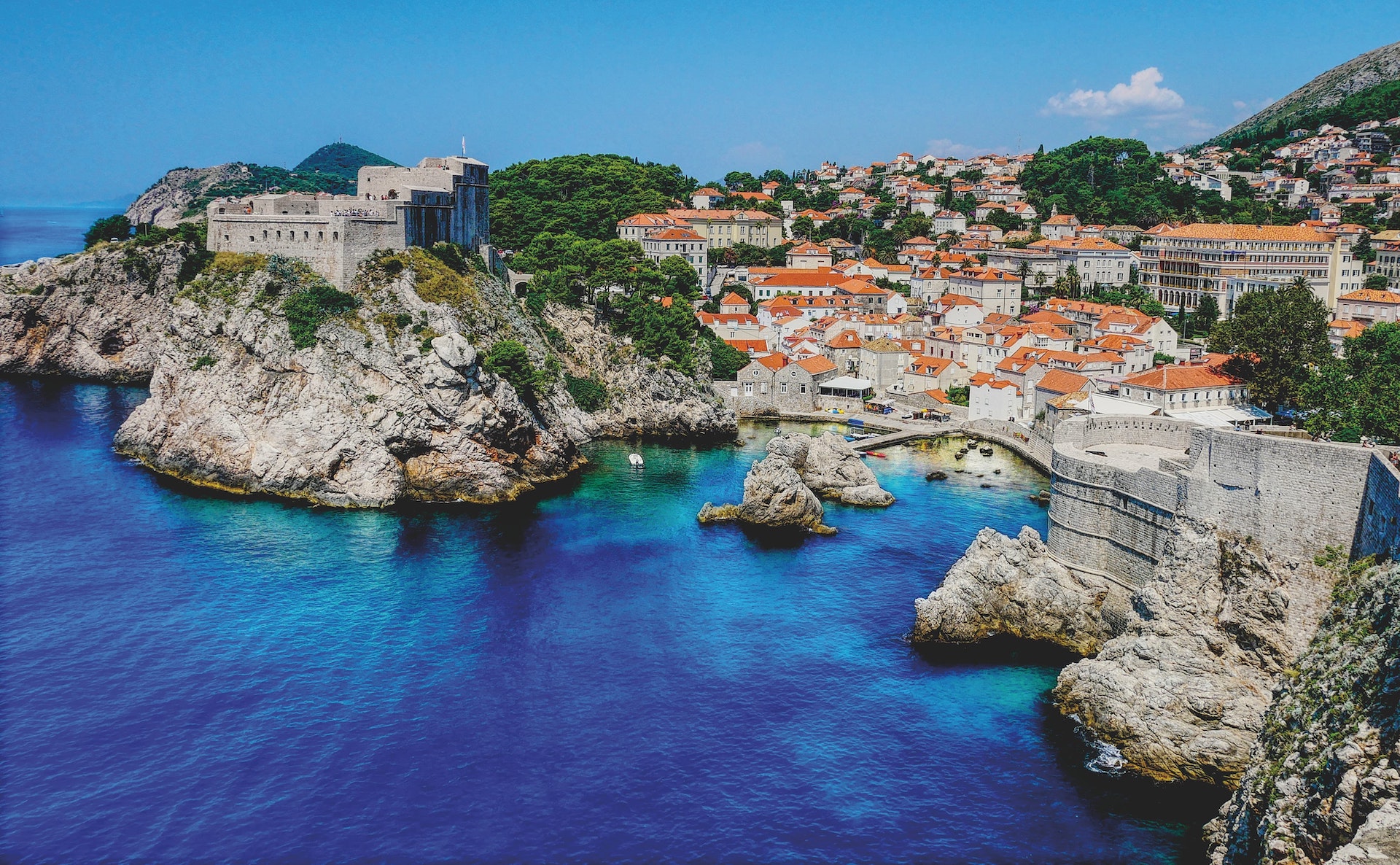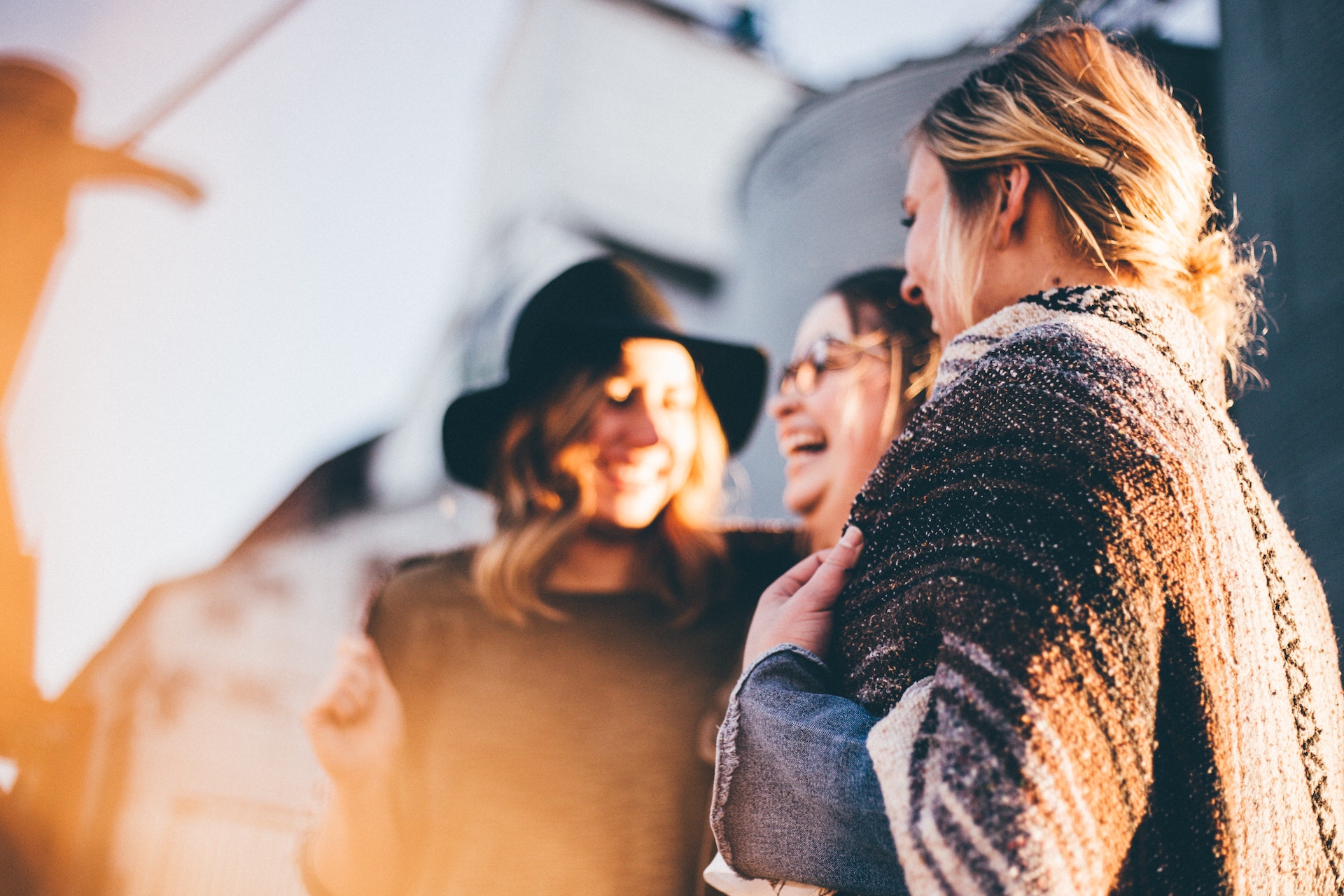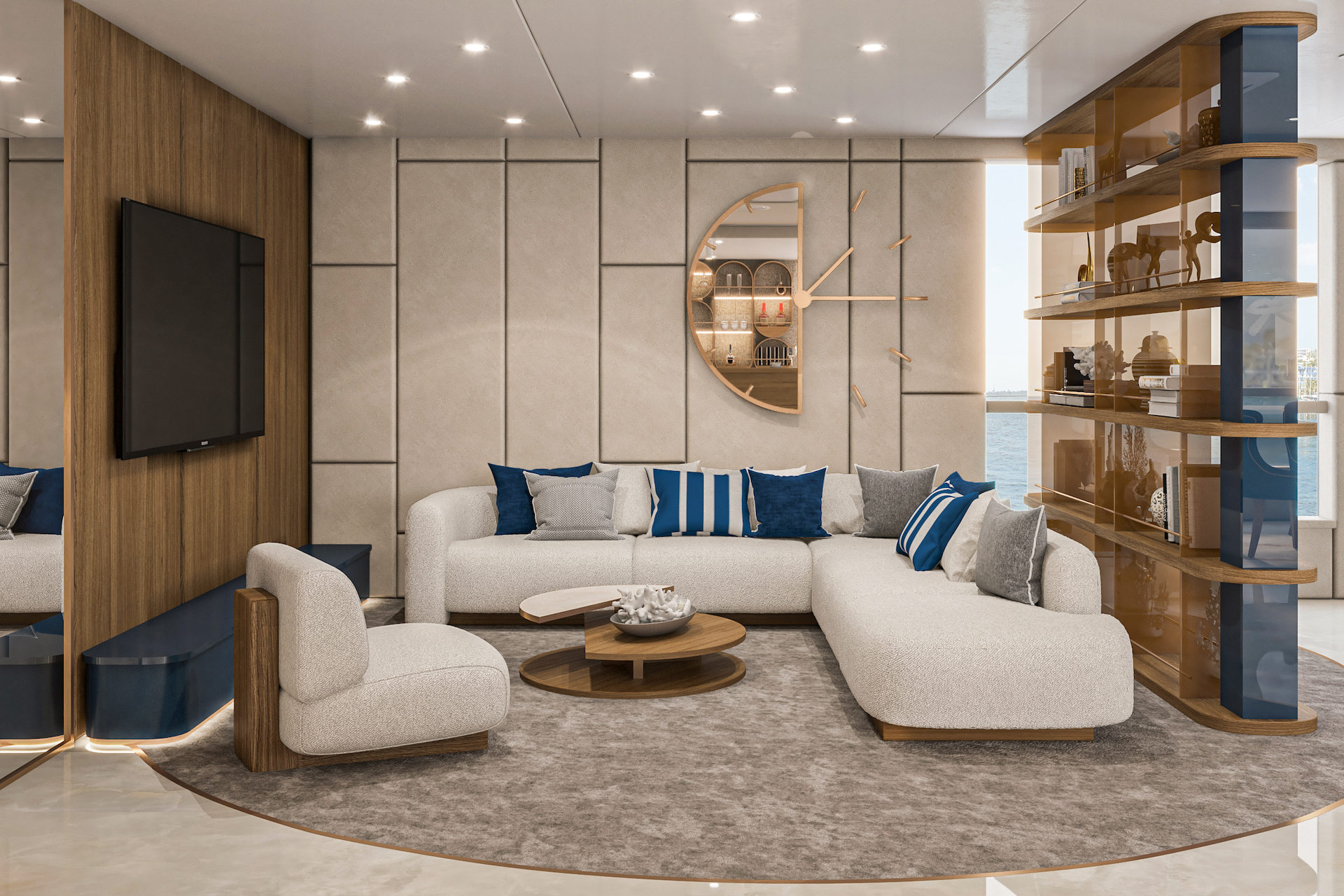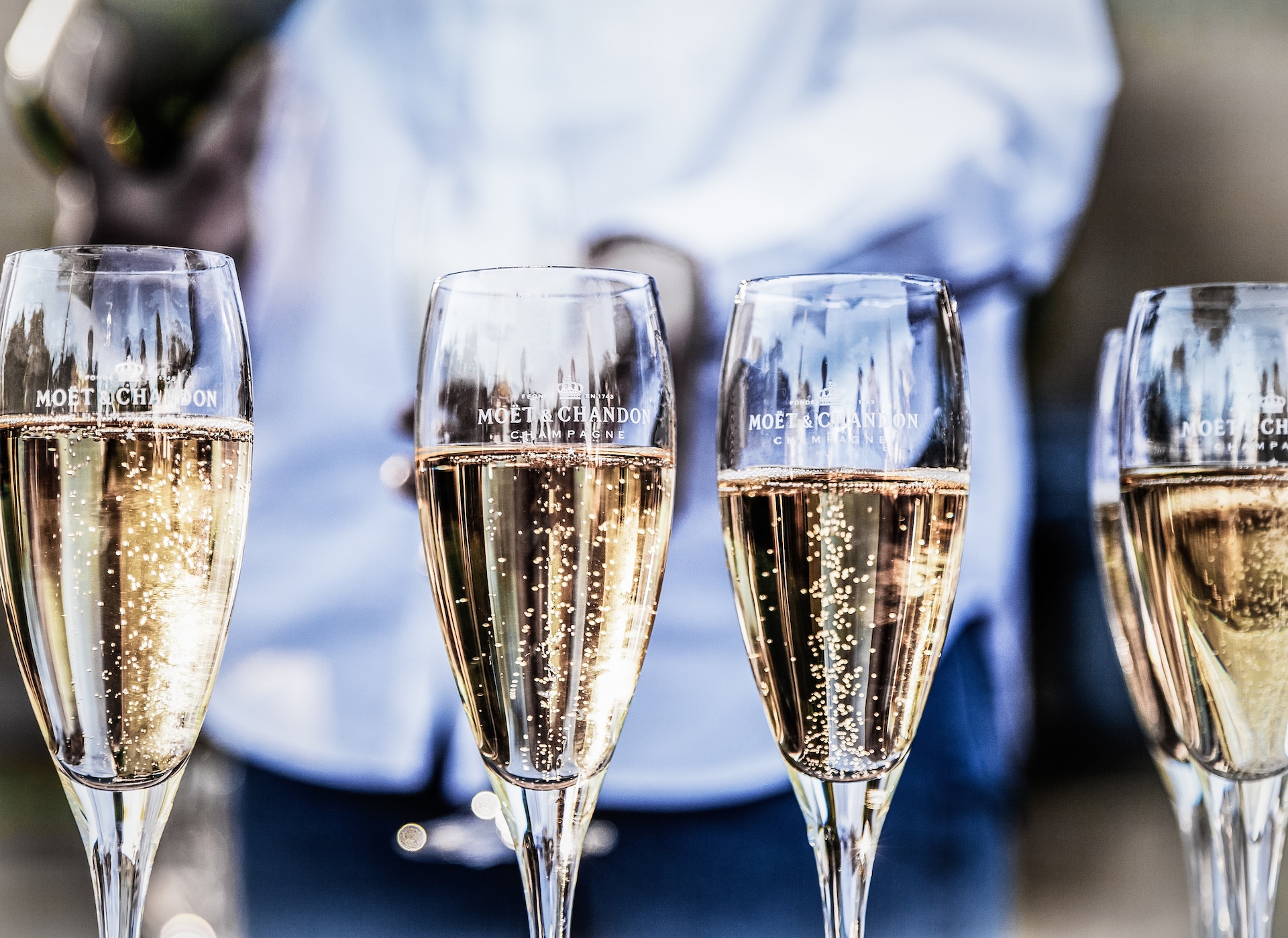 Besides the beautiful turquoise water, Croatia offers many hidden gems on land too. Our experienced staff can create a personalized route where you can explore the old towns along the coast, and/or book a whole bar/lounge for your group of friends so you can experience Croatia on a whole new level.
Our support is available 24/7, making sure that all your needs and wishes are always met. Each experience with Goolets is tailored to you, so it is truly unique and unforgettable.