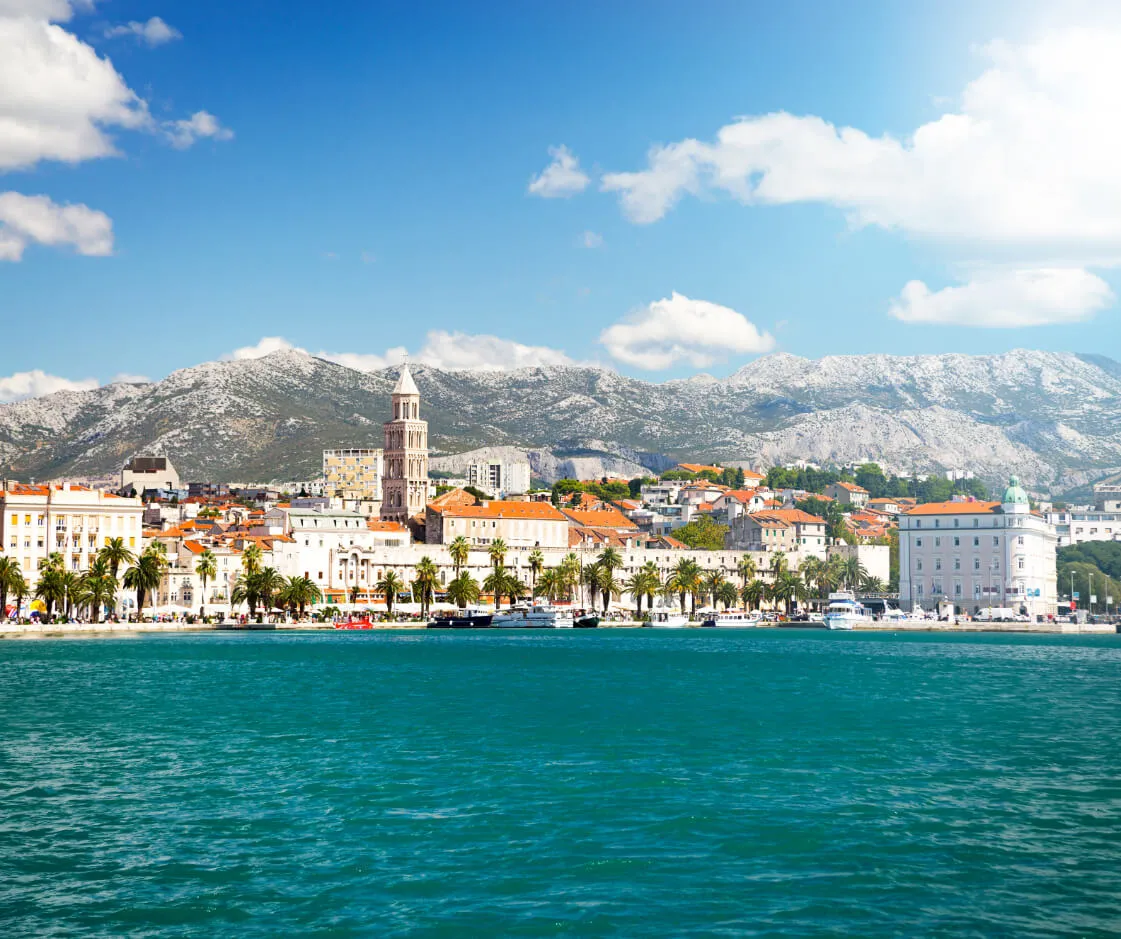 Things to do in Split when traveling with yacht
Split is the second largest city in Croatia and the largest city in Dalmatia. It offers so many things to see and do from historical sightseeing to entertainment points like dozens of bars and shops.
The city is most famous for the 1700-year-old Diocletian Palace in the old town, and the park forest Marjan.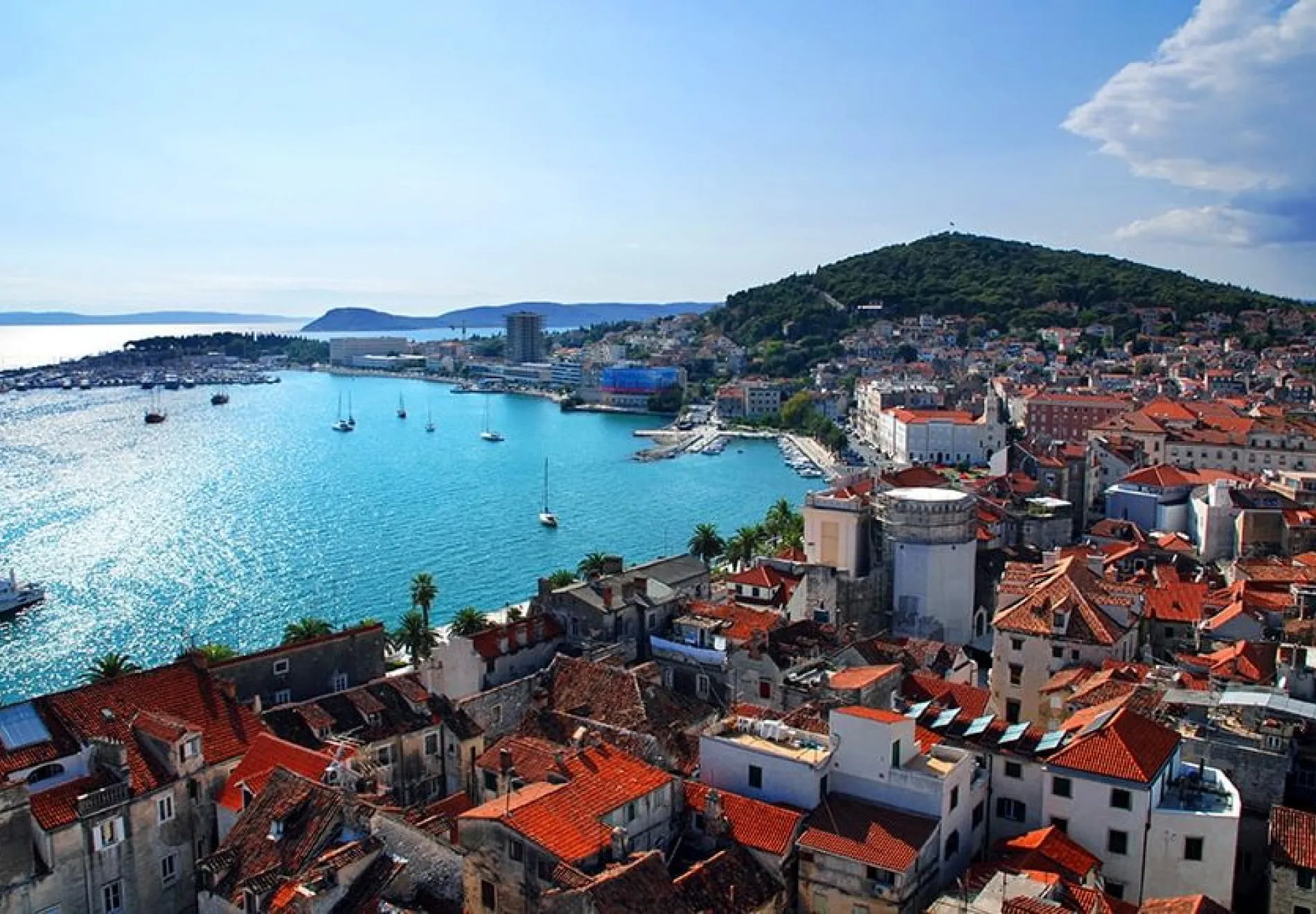 Due to its perfect position, Split has all great connections to must-see islands and coastal towns, which is why most yacht lovers start or end the cruise here.
And Goolets has best local concierges based in Split, which can welcome you onboard and create the perfect itinerary for your group.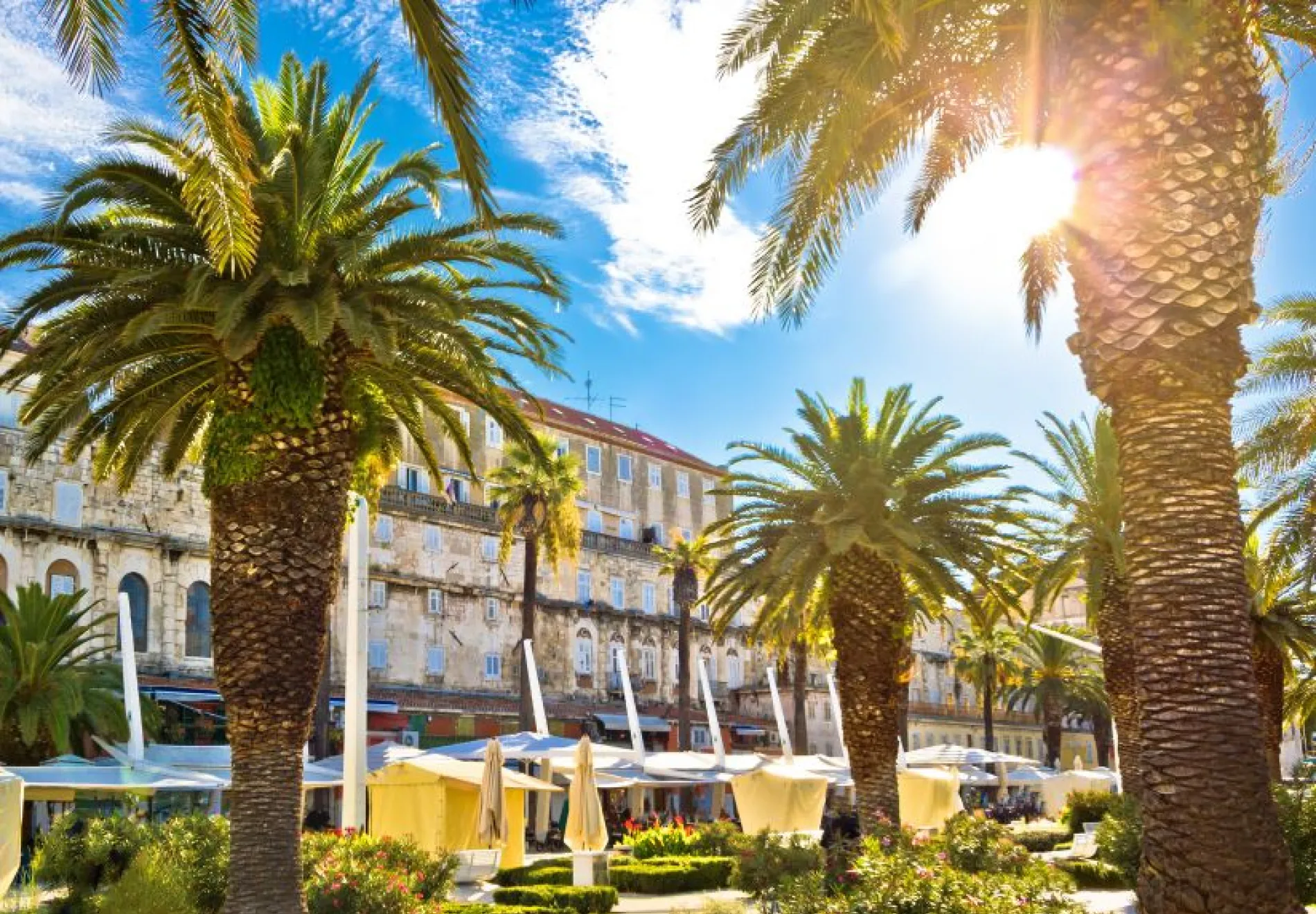 Interesting facts about Split
Diocletian palace is enlisted in the UNESCO list
St. Domnius is the oldest catholic cathedral in the world
Split is the home of the Ultra Europe Festival
The city is usually called "the flower of the Mediterranean
Must-see attractions
Here are some of the attractions you can not afford to miss.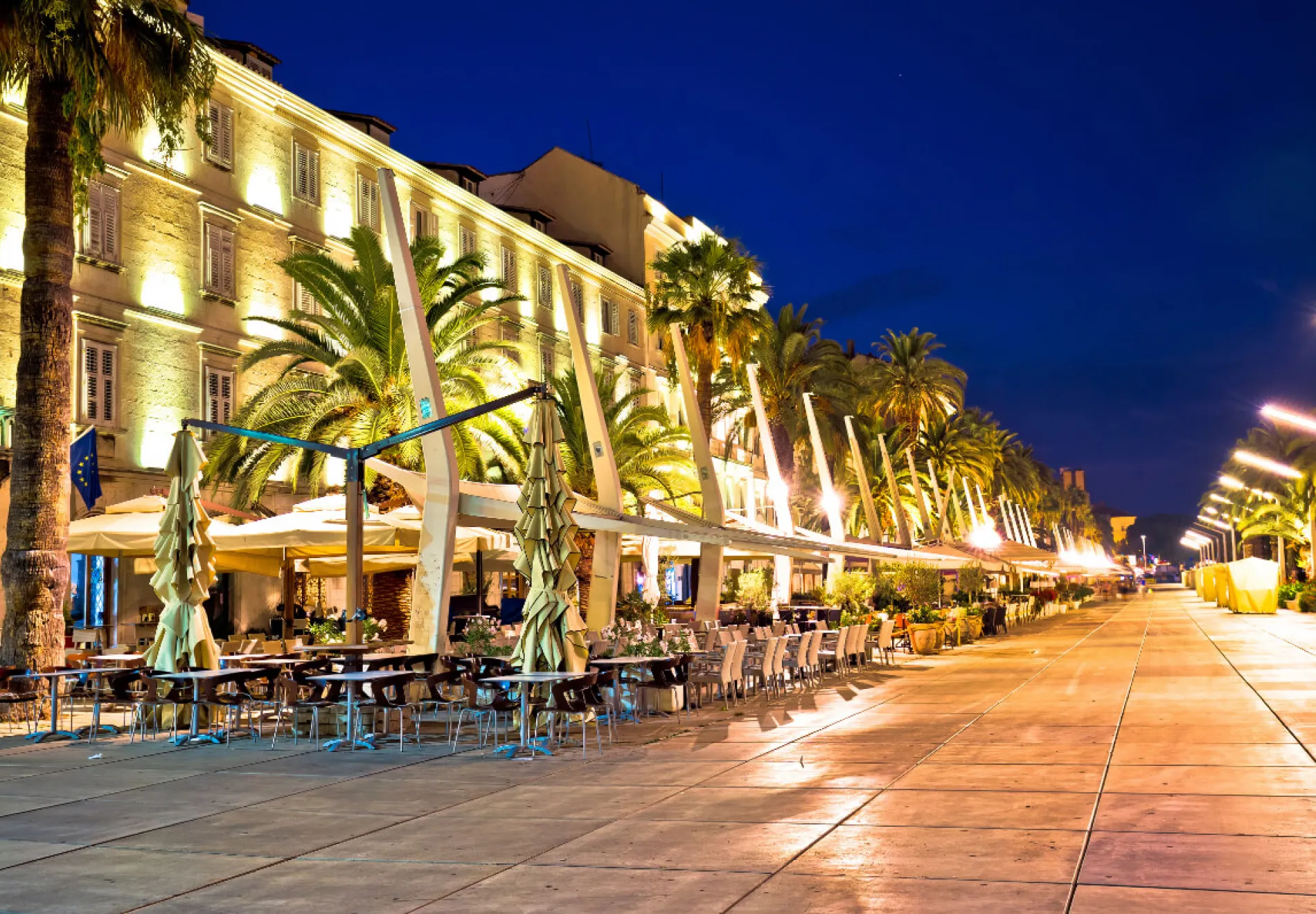 Riva (Promenade)
The famous Riva of Split. Riva started to look the way it does today as long as two centuries ago. Today this promenade is the city's living room – the most popular and most important public place in Split. Get your fashionable sunglasses ready! Plenty of people flock to Riva in the summer to soak up the dazzling Croatian sun.
Peristyle and cathedral of St. Domnius
Peristyle, as the central square of the Palace and intended for Emperor Diocletian celebrated as the living son of Jupiter, finds its place among many temples. This is a must-see attraction and probably one the most beautiful Roman squares in Europe. Equally as stunning is the cathedral of St. Domnius. At noon you can hear and see the Roman legions and an Emperor.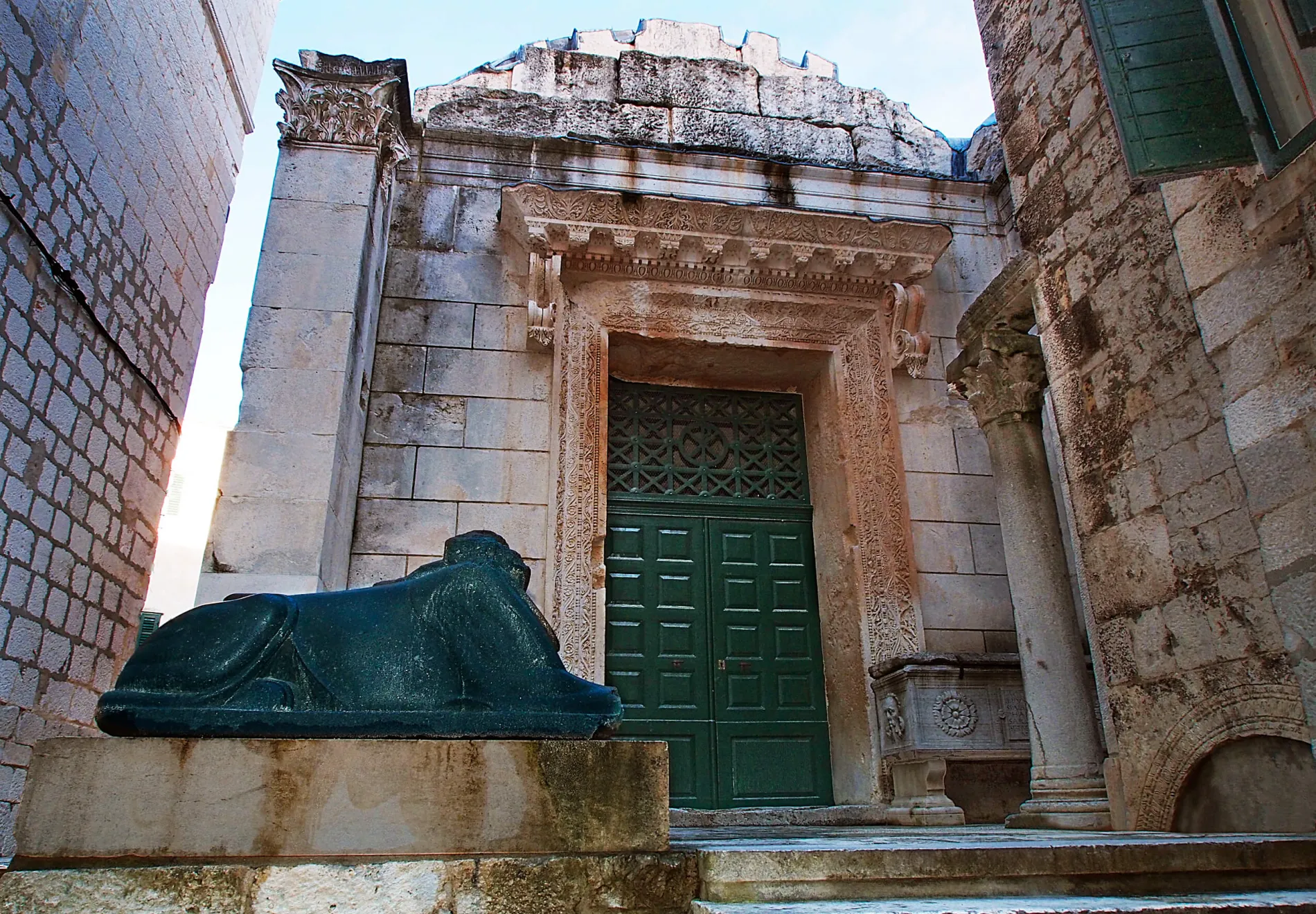 Temple of Jupiter
Located in the palace next to the smallest street in the world called "pusti me proć" (which means let me through), the Baptistery today is dominated by a Secession sculpture of St John the Baptist, from the amazing work of Ivan Meštrović. Directly in front of the sculpture lies one of several completely or partly preserved granite sphinxes that Diocletian brought from Egypt.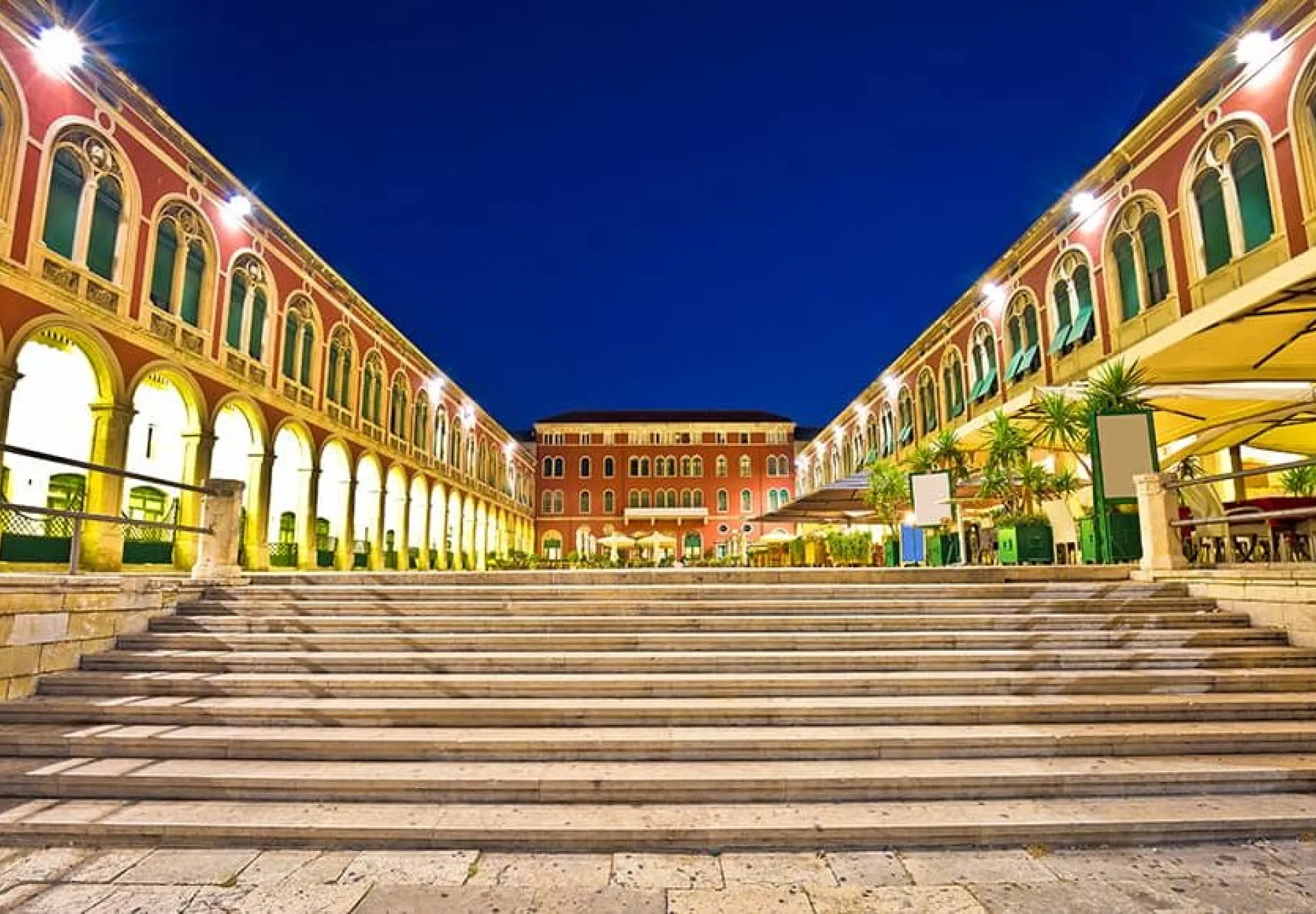 Prokurative
Prokurative, or as they're officially called, Republic Square, resembles Venice's St. Mark's Square. They are located west of the Riva and were named after the arches found on the neo-Renaissance buildings surrounding the square on three sides. The square is only open on the south side, providing a beautiful view of the harbor and Promenade. A lot of cultural events and concerts are held on Prokurative, making it a beautiful place to visit during your stay in Split.
The Church and Monastery of St Francis
Located in the Western part of the Riva and built on the old early Christian site the Church and Monastery are tombs of prominent citizens of Split, like the father of Croatian literature Marko Marulić and one of the greatest Croatian politicians Ante Trumbić, whose sarcophagus is the work of Ivan Meštrović.
The best restaurants to consider in Split
Several places where you can expect only the superb food and drinks experience. Goolets has personal contacts with the owners of these places. They take special care of our guests.
Restaurant ARTiČOK
Want to spend the evening eating traditional homemade Croatian food? Then you must visit restaurant ARTiČOK located in heart of the city. This is quite amall private restaurant so make sure to book a table in advance. Apart from amazing food it also has excellent value for money, so we cannot recommend it highly enough.
Restaurant Kadena
Restaurant Kadena offers an ultimate gastronomic experience with a distinct air of luxury to it. Here you can enjoy in personalized fine dining and delicious courses created as a modern combination of traditional Mediterranean cuisine and segments of molecular gastronomy.
Restaurant Zinfandel
Zinfandel, the grape made famous by Californian vineyards, has strong roots tied very closely to a grape that is within kilometres of this restaurant's dedicated food & wine bar in Split. The menu focuses on quality ingredients cooked to perfection, with a modern twist on much-loved Dalmatian classics.
O'š kolač pastry shop
If you are craving for something sweet, the pastry shop O'š kolač is a perfect place to stop by to satisfy your cravings. The pastry chef Tea Mamut has turned her hobby into her profession and from each cake she makes you can truly tell she lives and breathes what she is doing.
Restaurant Corto Maltese
Corto Maltese freestyle food, quirky, funky, industrial and delicious restaurant in the center of town Split is another great choice for excellent dinner. Whole streeet is filled with good vibes, music, smiling and singing, followed by amazing food that is always fresh, colourful, prepared on a healthy way.
Restaurant Bokeria kitchen & wine
Restaurant Bokeria opened a few years ago and it's undoubtedly one of the most famous restaurants in Split. Their incredible menu with beautiful decor provides an impeccable ambience. Everything is finished with style and the staff are very professional and helpful.
Things to do
There's plenty of exciting ideas to do in Split.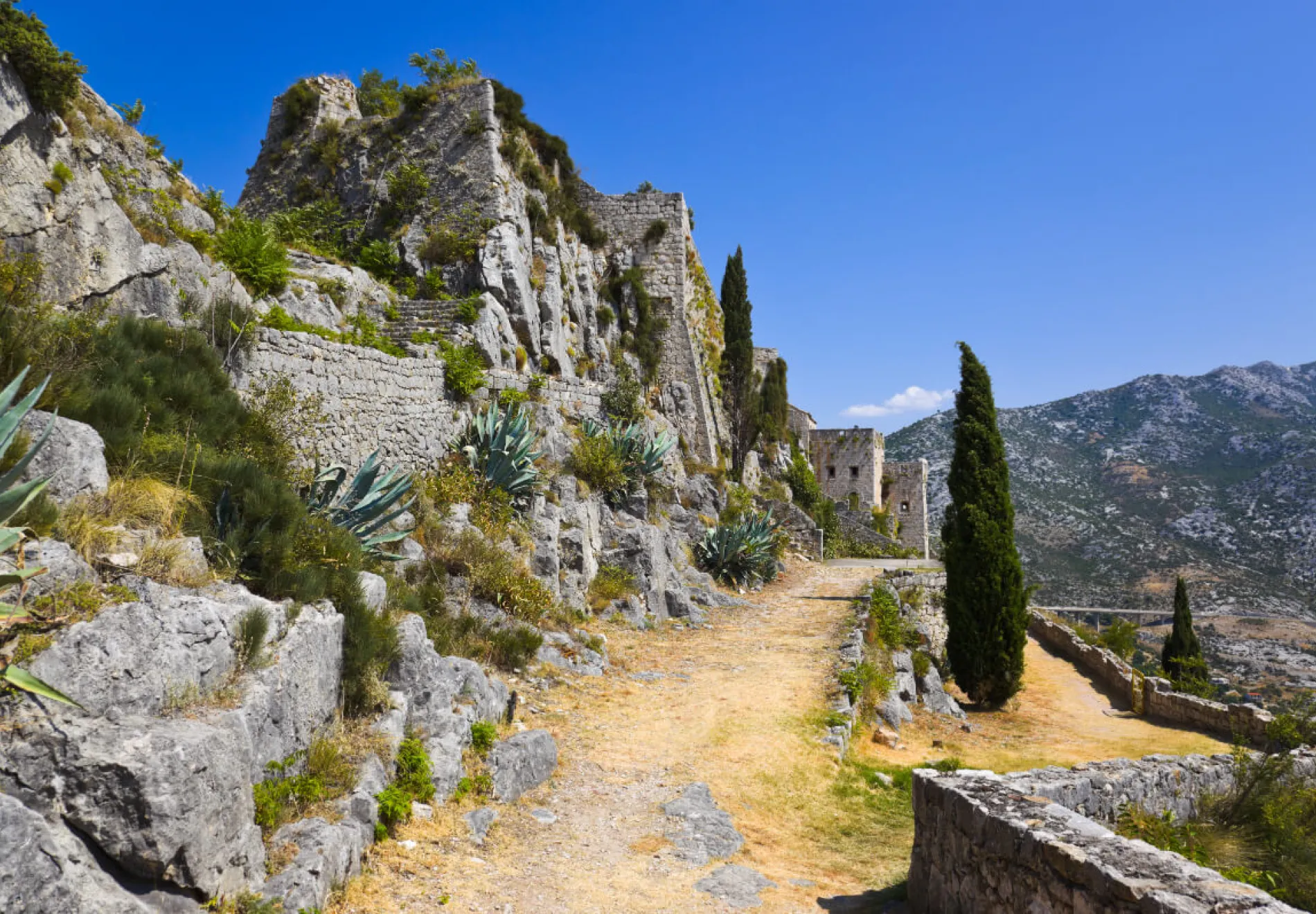 Klis Fortress
The historical Klis Fortress, now made famous as it's one of the locations Game of Thrones was filmed. Grab your camera, because Klis offers stunning views for you to take some beautiful panoramic pictures. The Klis Fortress is situated on the eponymous hill between the mountains of Mosor and Kozjak.
It also comes with a museum in which visitors can see a series of arms, armor, and traditional uniforms.
Park Forest Marjan Hill
Enjoy Split like a local and visit the lungs Split – it covers almost one-third of the city! – the one and only Marjan hill. It's a favorite for locals to relax, workout, jog, or have a coffee. When you come here you will experience nature fully through the scents of the pine trees and salt in the air. Feel free to rent a bike and explore as much as you can. There are many small pebble beaches here, completely untouched by humans.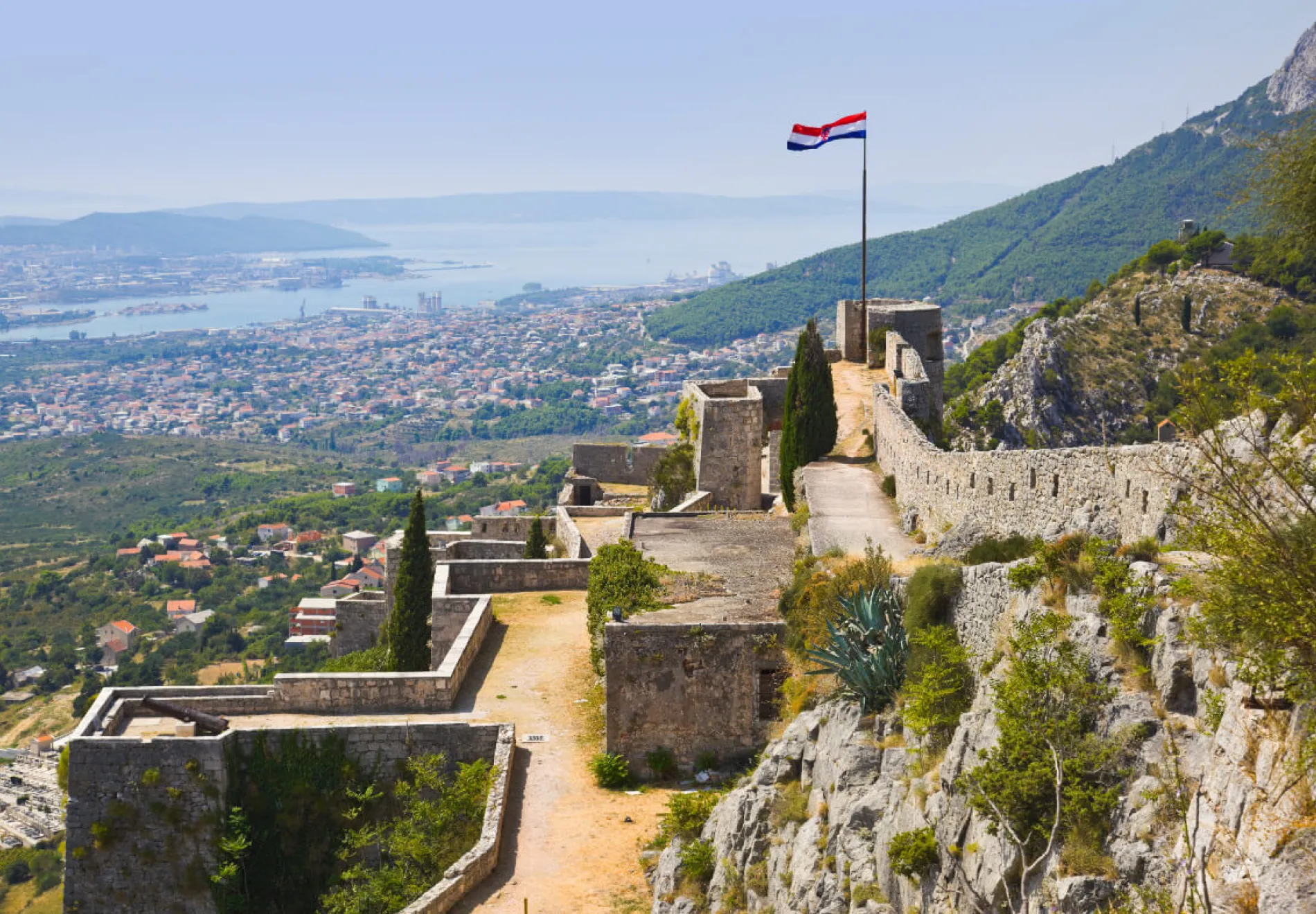 Game of Thrones Tour
Yes, this is the place where Game of Thrones was filmed! Immerse yourself in the epic fantasy land of "Game of Thrones" on a private tour of filming locations with a local tour guide. You have the opportunity to get behind the scenes of the famous show and experience the iconic scenes (dragons are under the Diocletian palace!)