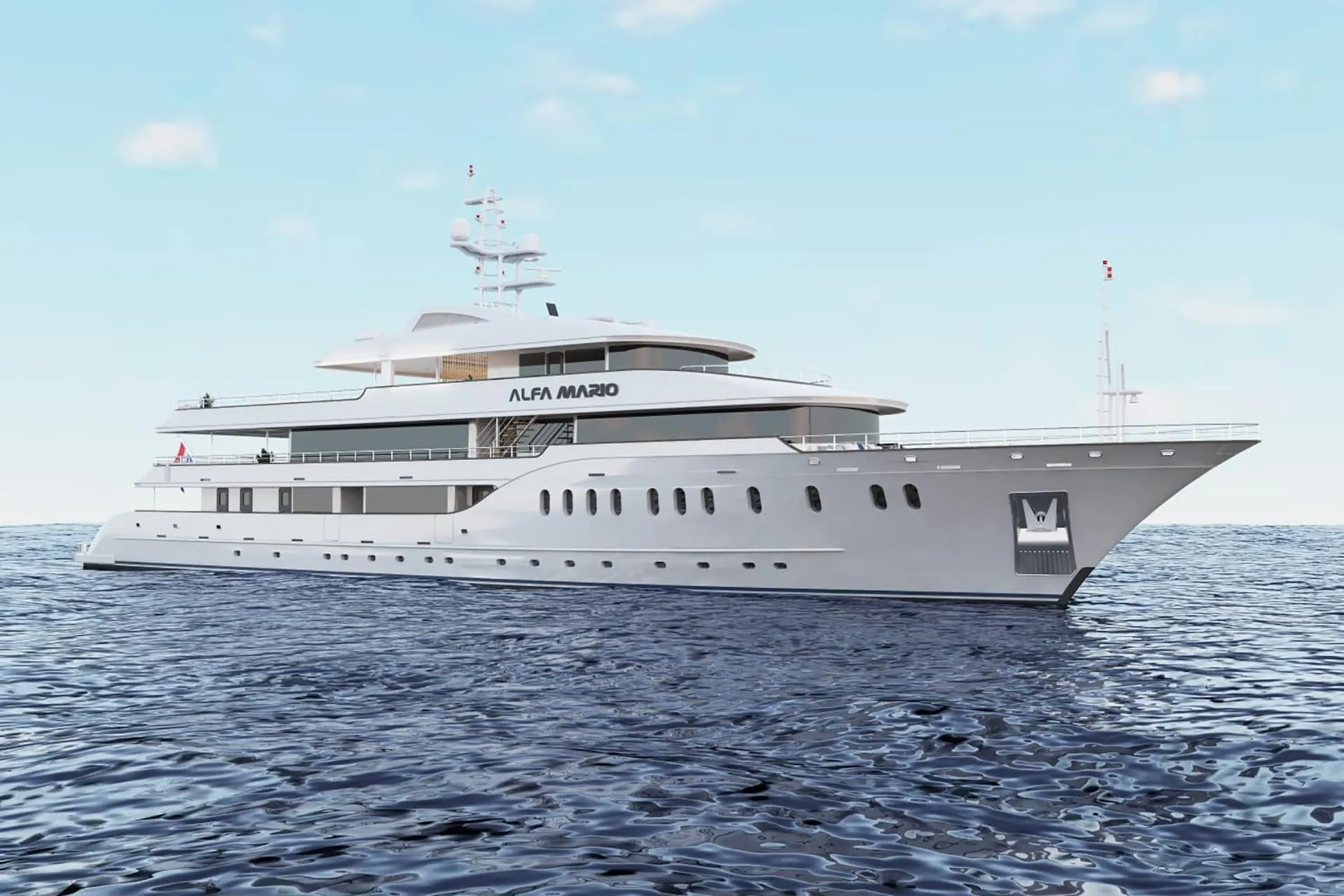 Affordable luxury and unforgettable adventures aboard DS Yachts
Discover affordable luxury: charter or invest in a DS Yacht for the ultimate yachting experience
To experience the ultimate luxury yachting vacation in one of the most beautiful destinations in the world, you don't have to be a billionaire. But finding a yacht that combines luxury and affordability can be difficult. This is why we do the work for you. Every luxury yacht in the DS fleet is not only available for charter but also presents a unique investment opportunity as they are exclusive yachts for sale. Chartering a yacht is the most logical way to »try before you buy«.
If this sounds intriguing, simply fill out this form and we will get back to you in 24 hours.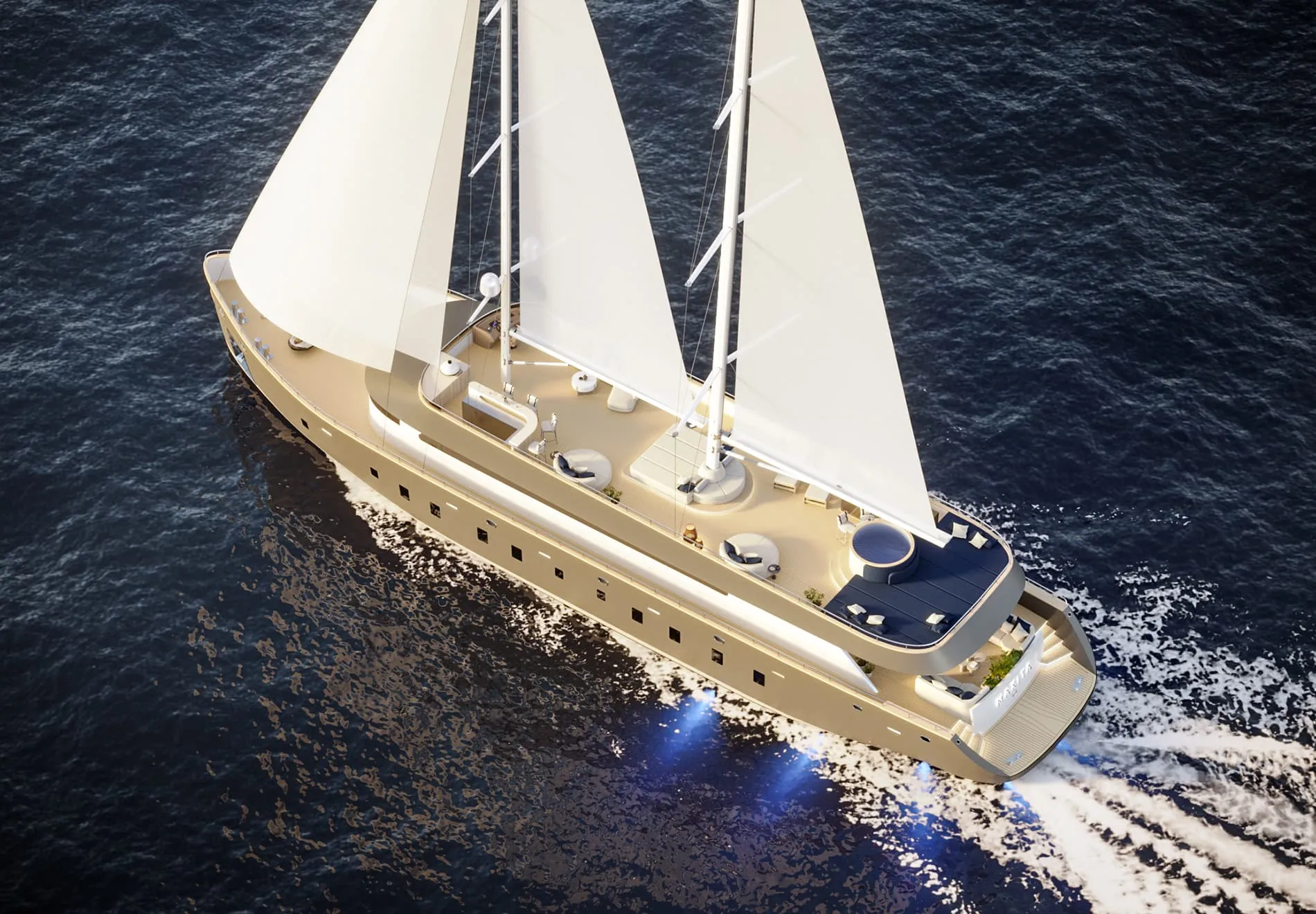 Explore unparalleled luxurious and versatile features
DS Yachts are 30-50 meter luxury motor sailors with 4-18 cabins that can accommodate 8-36 guests. They are built in Croatia by skilled shipbuilders, using the best materials, and feature all the high-end amenities you can think of. Their ability to legally accommodate more than 12 guests, unlike other luxury yachts of such size, is what makes DS Yachts so unique.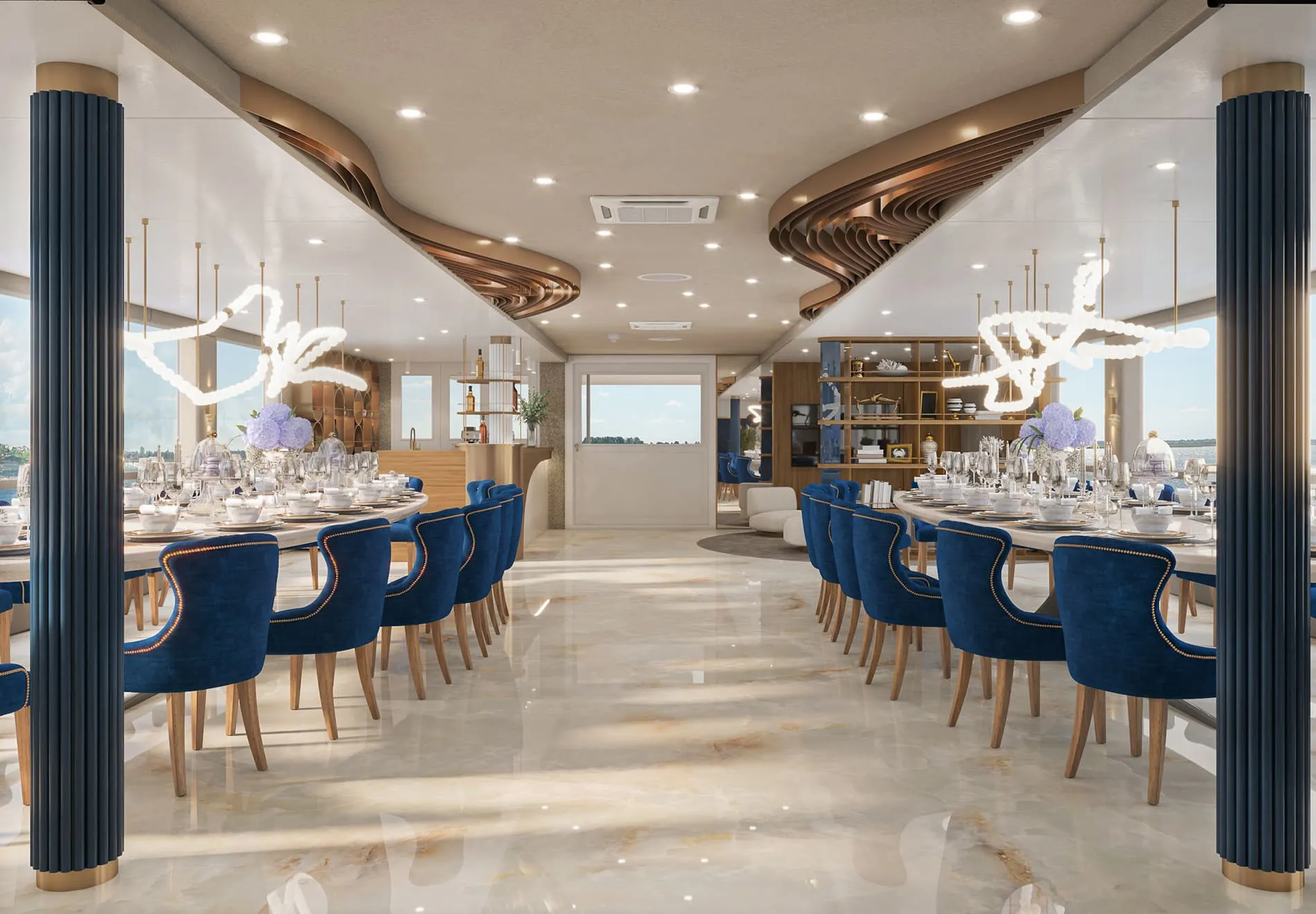 Unmatched expertise in Croatia
Goolets has been in the yacht charter industry for almost two decades, and during this time, we became the number one experts in Croatia. That means that we know the vessels inside out. A DS Yacht is not like just any yacht. To earn the title, they have to meet certain requirements, which include high-quality materials, impeccable interior design, the latest technology, and a highly professional crew.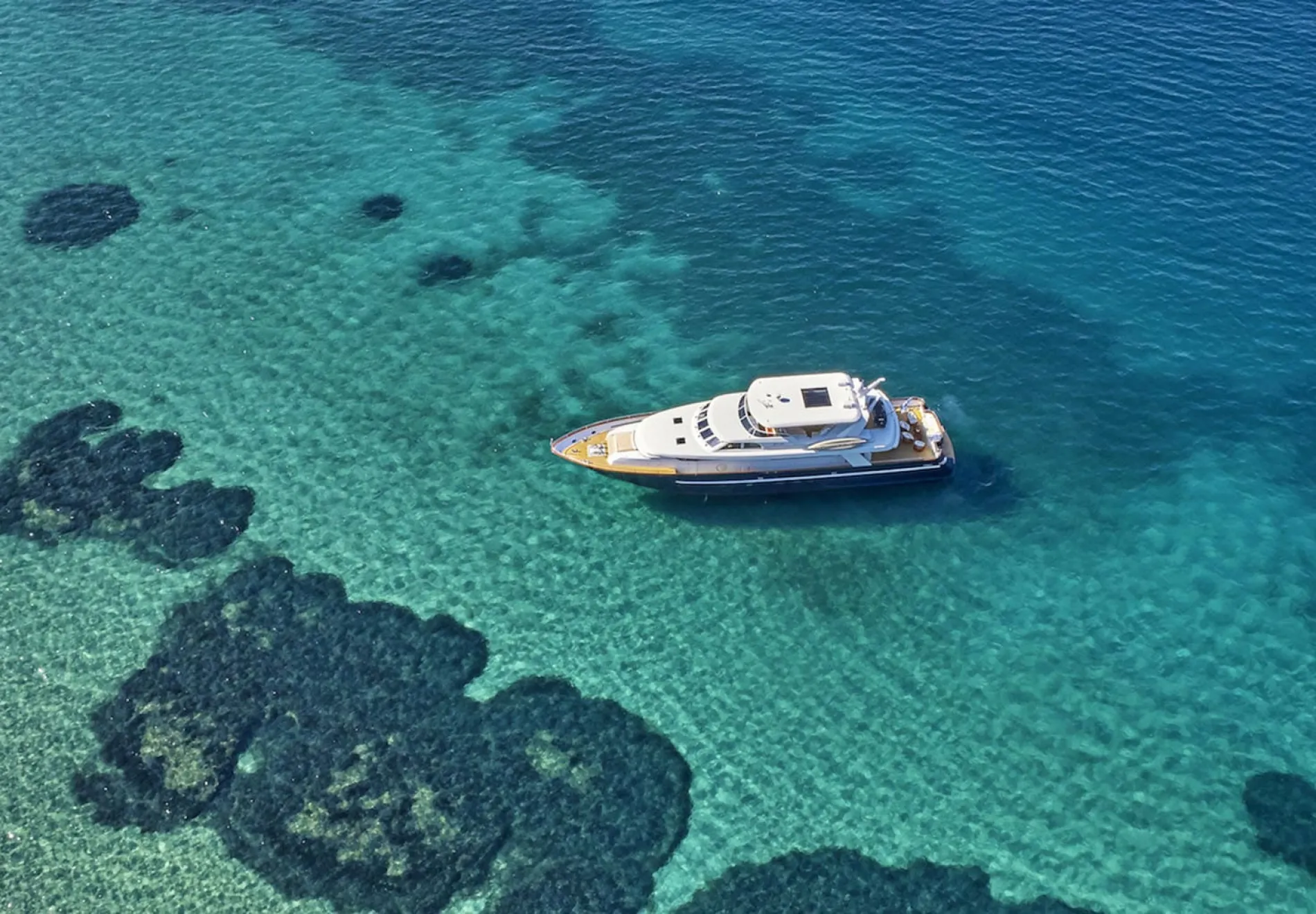 DS Yachts lead the way in fuel efficiency and eco-friendly yachting
If we compare DS Yachts to other luxury superyachts, they have a huge advantage - their fuel consumption. Superyachts are often associated with excessive consumption and waste, while DS Yachts prioritize lower gas consumption and eco-friendliness in their operation.
Let's take a closer look at this unique type of yacht built only in Croatia. If you are looking for an unforgettable yacht charter experience, we can assist you with finding the perfect yacht, or if you are looking to purchase one, we can help you. All you need to do is to contact us and we can take it from there.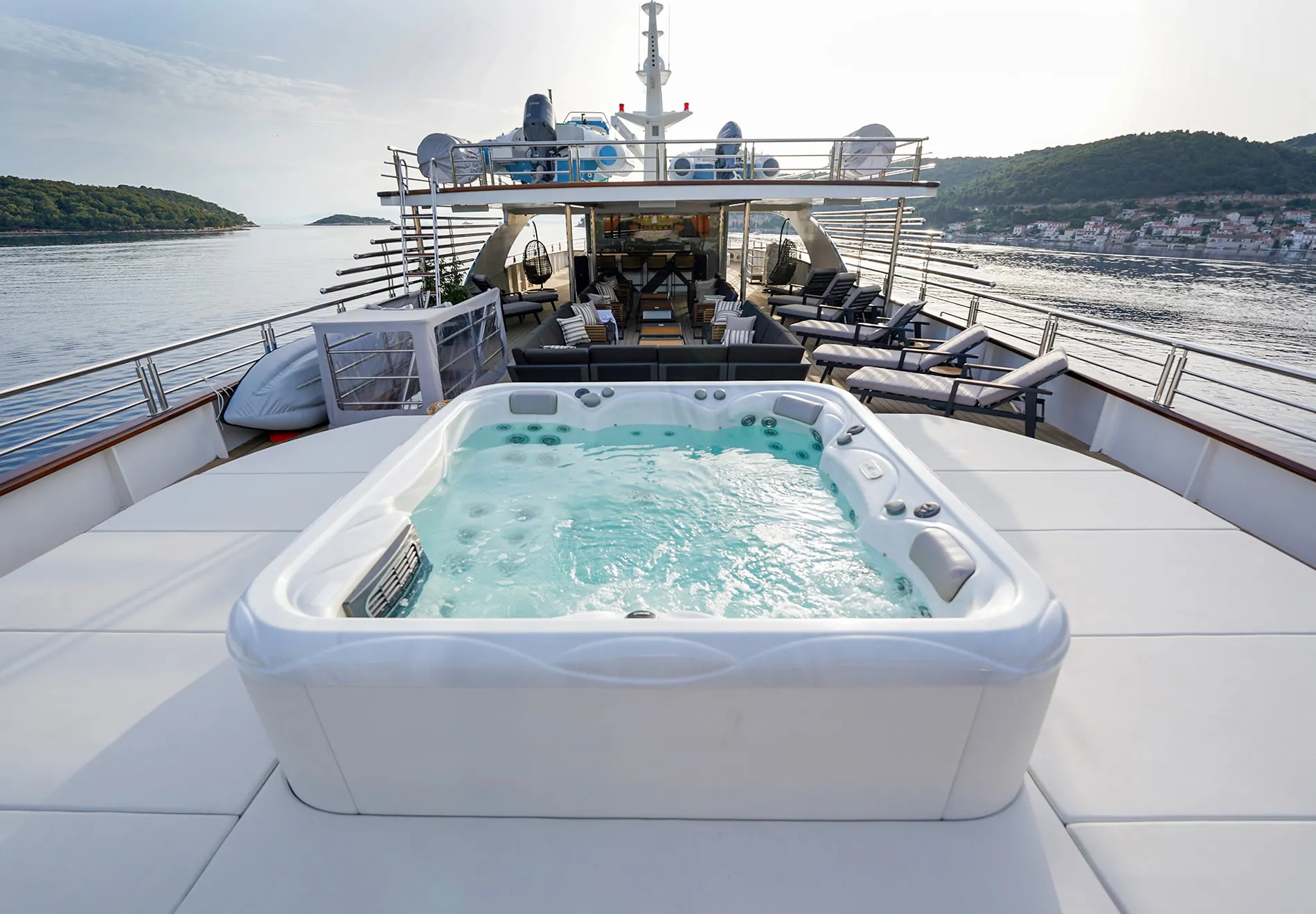 The epitome of luxury and value
There are several reasons to choose this type of yacht. The value for money they offer is unparalleled to any other vessel of this size. All of them have high-end amenities, such as a jacuzzi, a spa/massage room, a variety of water toys, a gym, and more. The cabins are designed to meet the latest trends and all of them feature a private bathroom. Their luxury level can easily be compared to a five-star hotel room.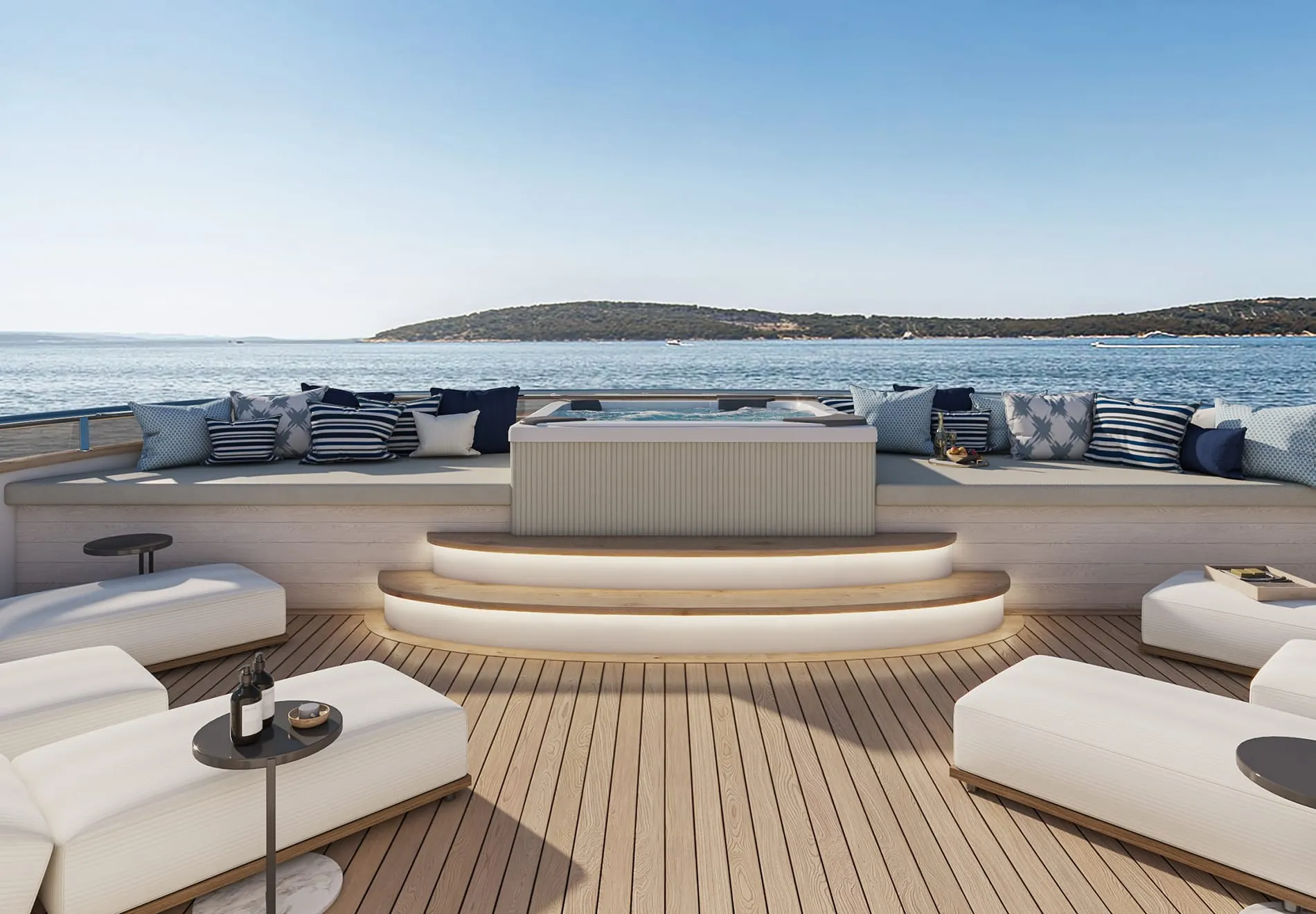 The spacious sundecks offer plenty of space and lounging opportunities. Cozy padded sofas, sunbeds, a jacuzzi, and an outdoor bar are there to provide the ultimate relaxing experience. There is also a large dining table, where you can enjoy gourmet meals without missing the passing scenery. Some of the yachts even have an outdoor cinema, so you can enjoy your favorite movie under the stars.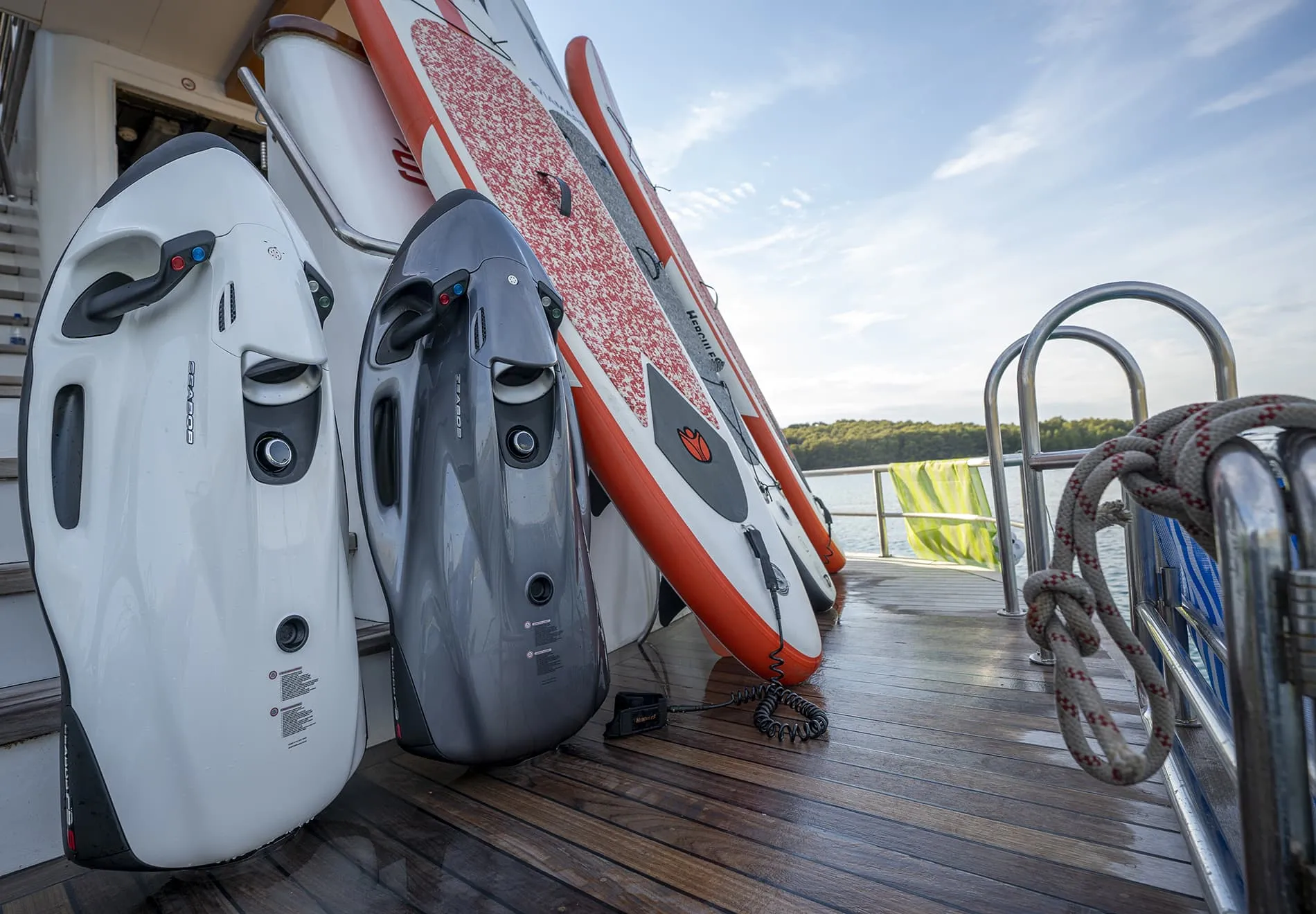 Indulge in exhilarating outdoor activities
To ensure the guests have a truly unforgettable experience on the Adriatic Sea, DS Yachts are equipped with a wide selection of water toys, and snorkeling gear. During one of your stops, you can adventure out onboard a jet ski, paddleboard, or kayak to the nearest beach, get a wild Tube ride or simply snorkel in the crystal-clear blue water. There are plenty of other activities you can also do onboard. Since there is a gym and an area dedicated to yoga and/or pilates, you can do your workout at any time of the day.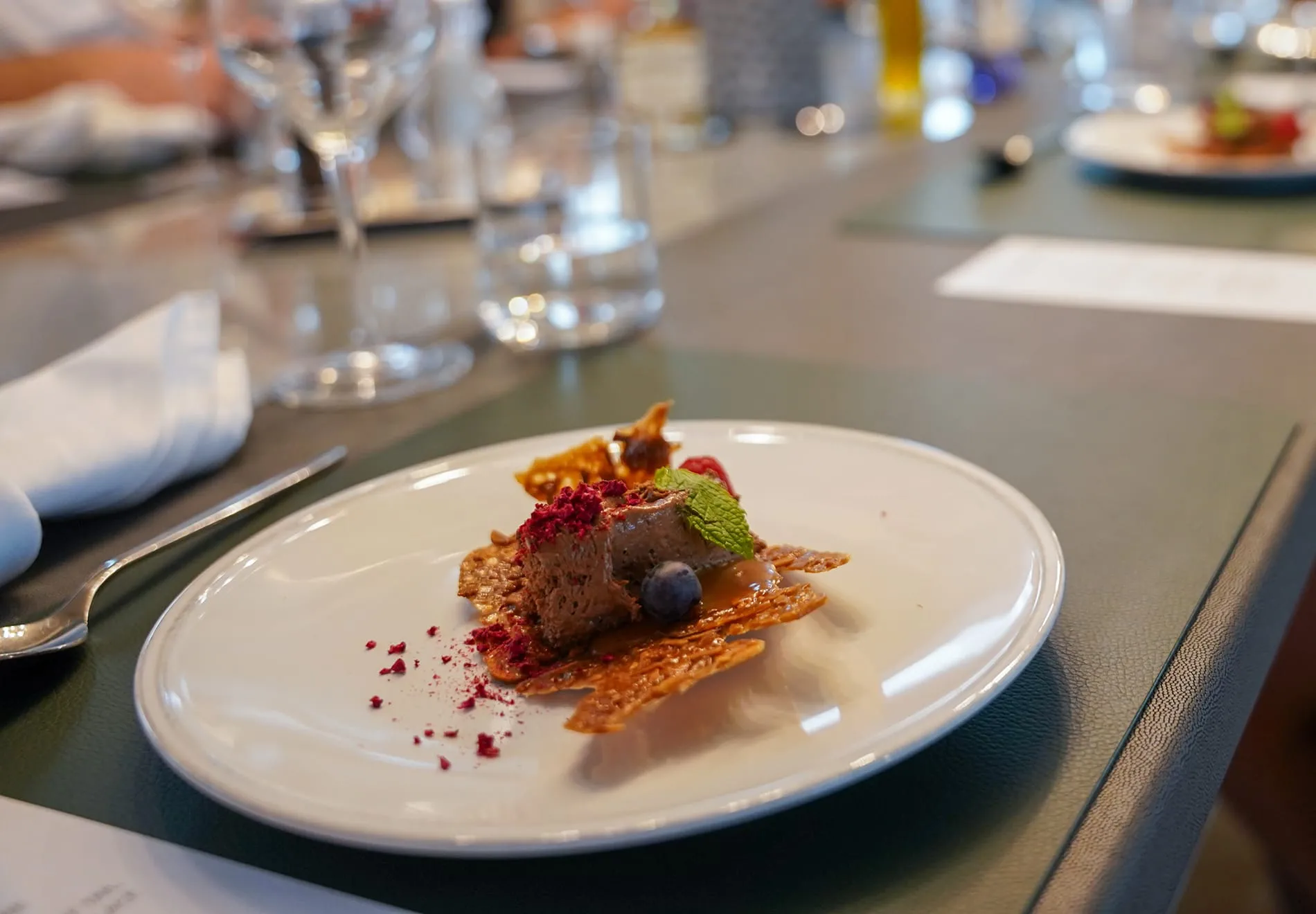 Savour exquisite gourmet dining and local flavours
Each DS Yacht also has a talented chef onboard, that provides the guests with succulent gourmet meals. Prior to boarding, we ask the guests about their dietary preferences or allergies, so the chef can plan the meals accordingly. All the meals and snacks are made with the freshest local ingredients, so you can taste the Mediterranean cuisine at its finest.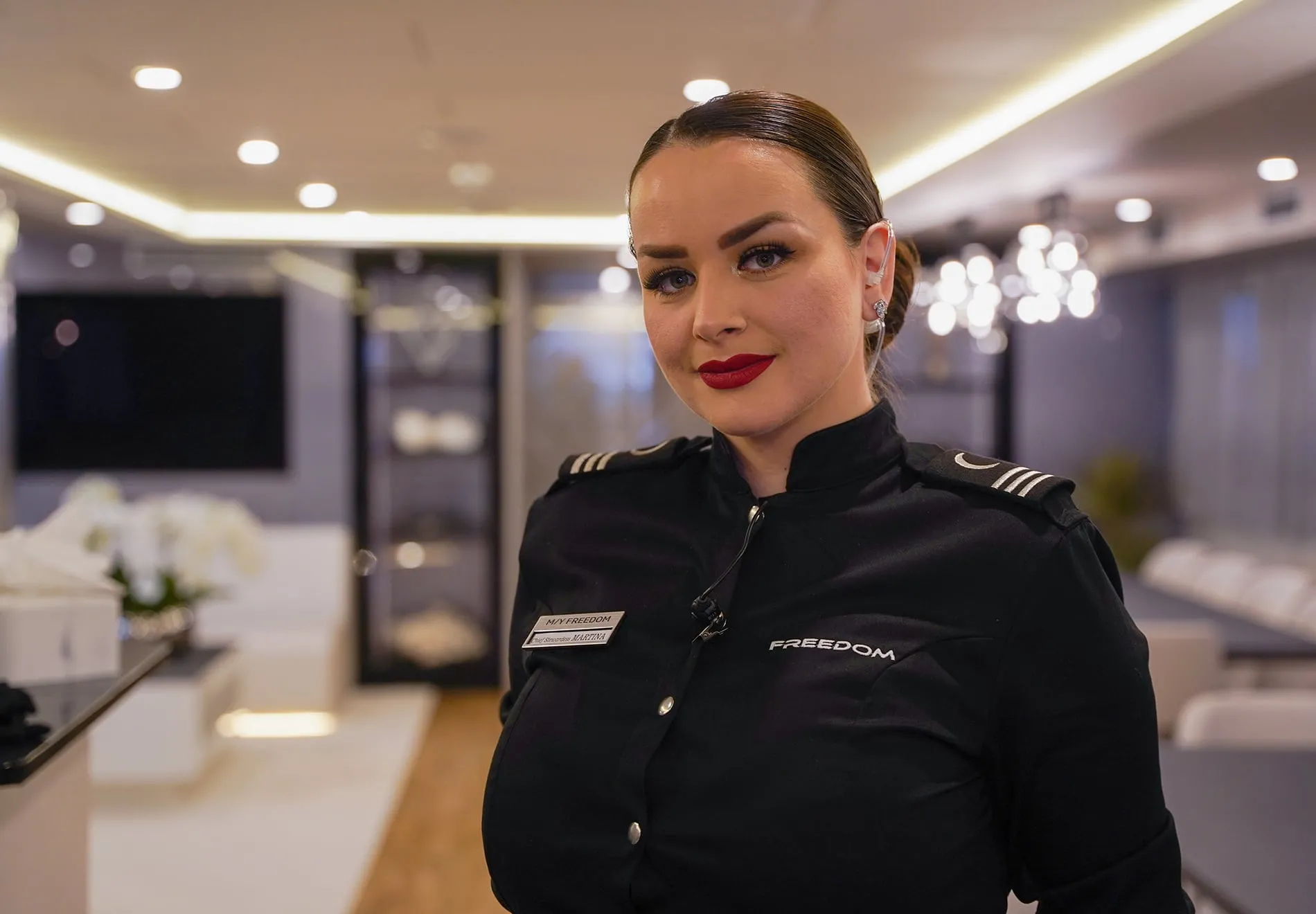 Exemplary service and personalized care with an elite crew
All crew members onboard these luxury sailing yachts are highly trained and experienced. Their kindness and professionality provide excellent service throughout the whole journey. Whether you desire a glass of wine, a fresh smoothie, or anything else, they will make sure that your needs are met at all times. Other crew members, such as a babysitter, a yoga instructor, a masseuse, or a sommelier can also be arranged.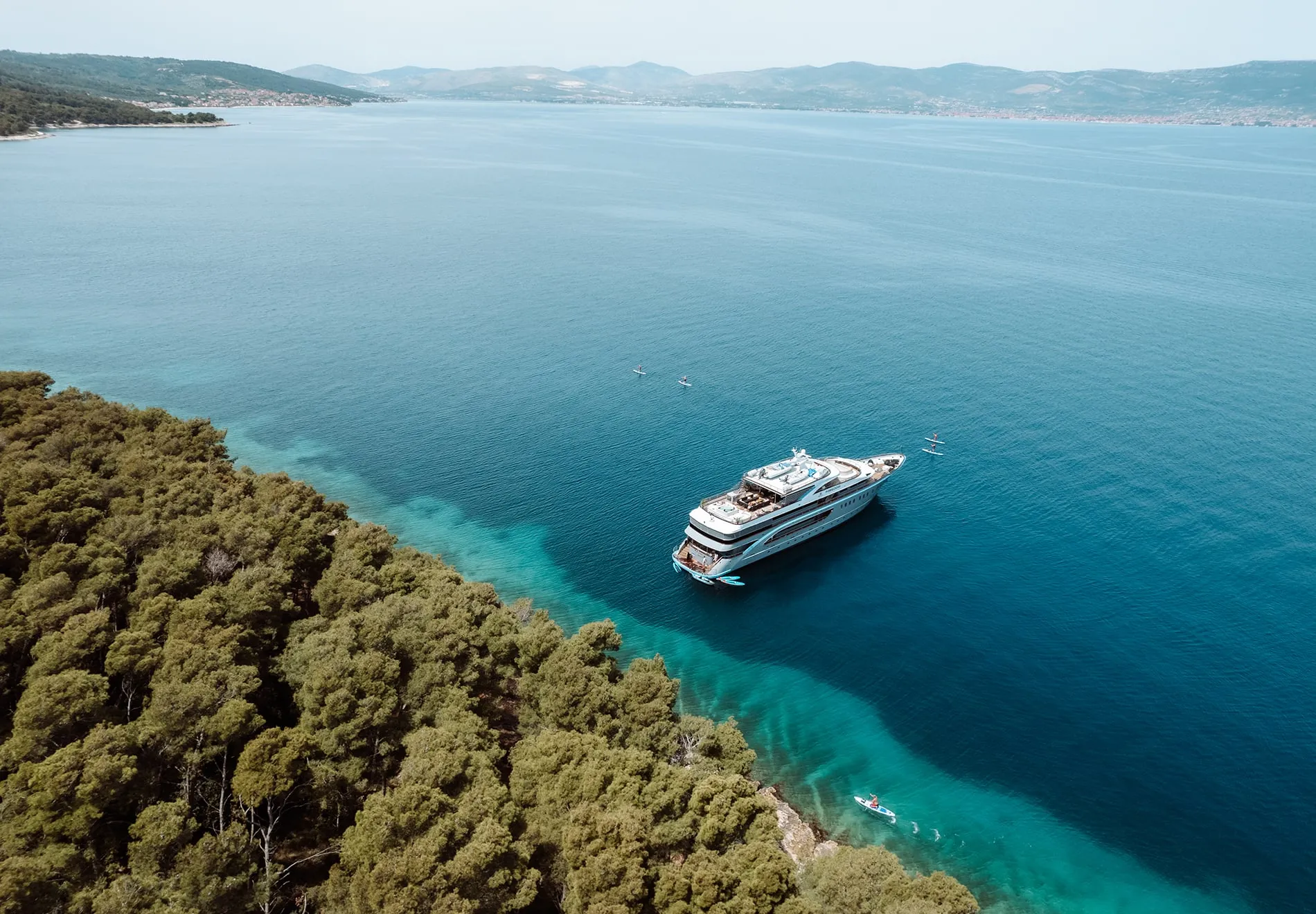 Discover the perfect routes tailored for unforgettable yachting adventure
Croatia is becoming the number one yachting destination thanks to its pristine nature, close proximity to each island, rich history and culture, food, and perfect weather conditions. We took all of this into consideration while we planned each route. Whether you want to go sightseeing, wine tasting, visit natural parks, or explore the towns with a tour guide, we plan the route accordingly.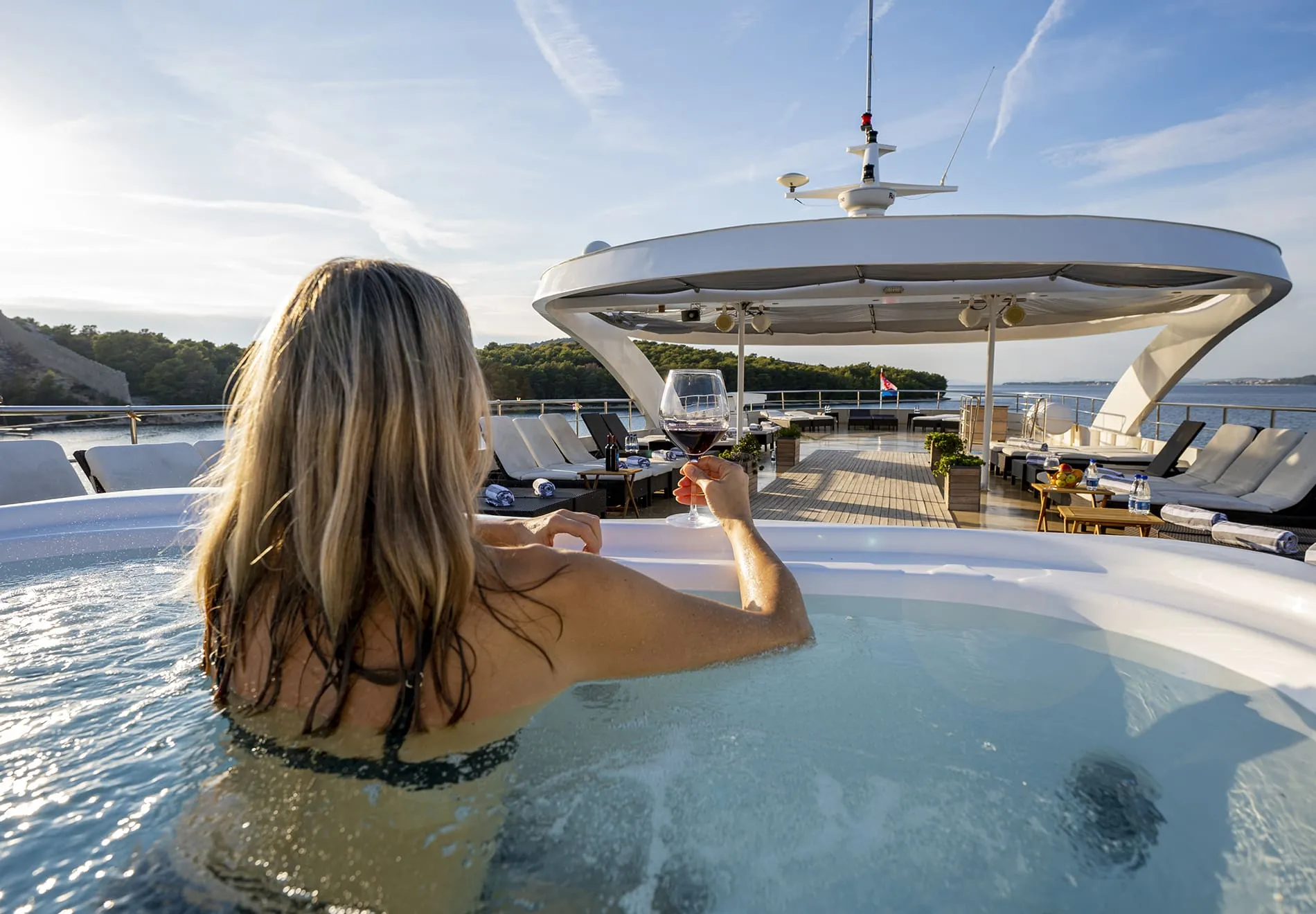 Find your perfect match for memorable group getaways and special events
Each DS Yacht is unique and offers a different experience. Depending on your group type and what kind of activities you are looking for, we can help you find the ideal yacht that will fit your preferences best. Not only for leisure, they are perfect for corporate or special events, such as weddings also.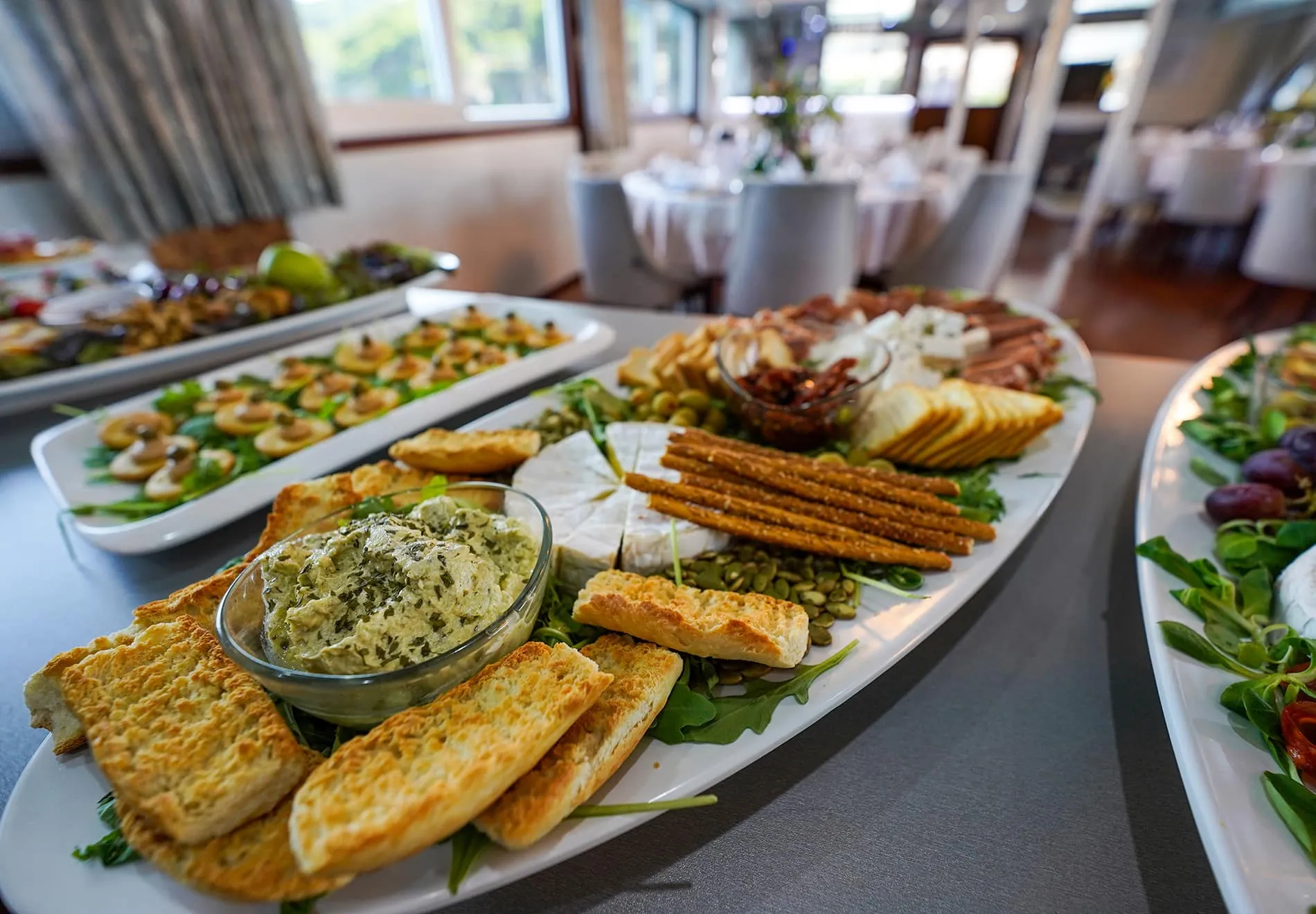 Uncover hidden gems onboard and onshore
Besides savoring the luxury yacht amenities, during your stop, you get to explore Croatia's best. We don't only offer the best experience onboard but also plan activities on land. Our yacht charter experts know the best wineries, taverns, tour guides, hidden beaches, beach clubs, and everything in between, so they will point you in the right direction and save you time with searching.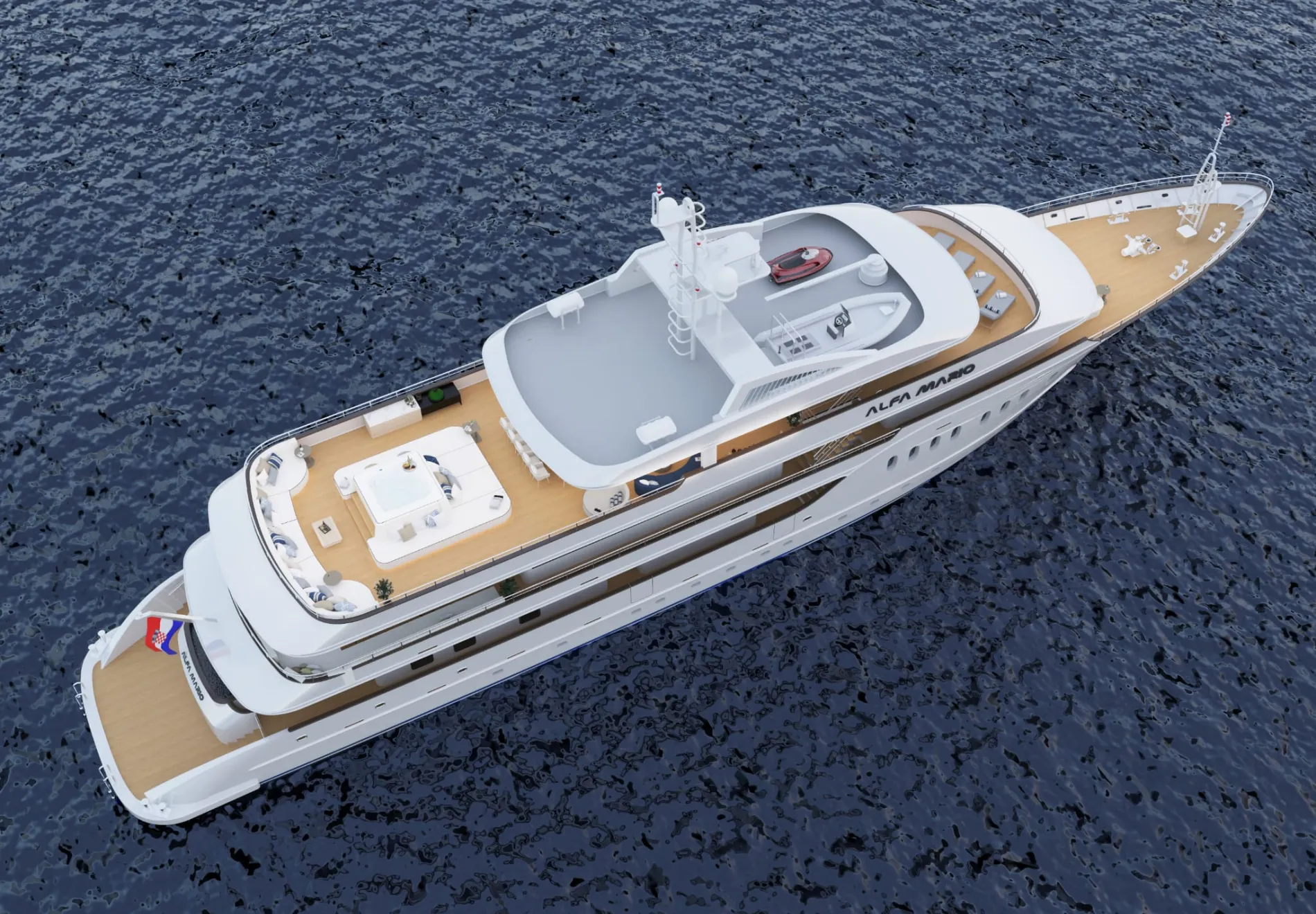 Exceptional luxury at an unbeatable value
Now, one might wonder what is the difference between spending a vacation on a private yacht and chartering a DS Yacht. Simply put - the cost. No other similarly-sized yachts offer the same capacity, amenities, and attributes, let alone at such a competitive rate - superyachts can cost upwards of 500,000 euros per week, while DS yachts' prices start at 40,000 euros per week.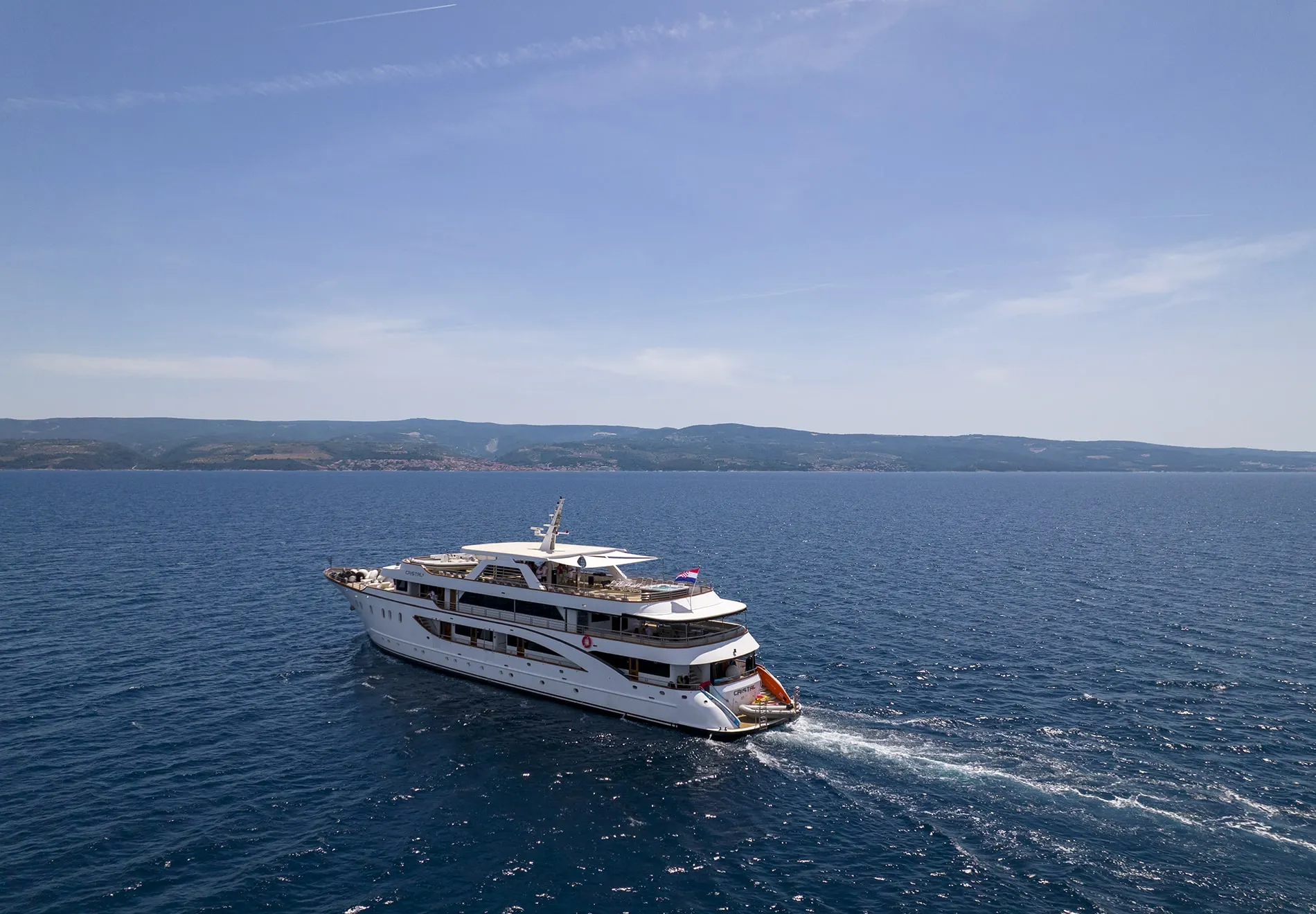 Idyllic adventures await
The natural diversity, crystal-clear sea, and ancient history of the Dalmatian coast and islands are the perfect setting for a yachting vacation. You can easily sail through the islands, anchor close by a secluded bay, and enjoy a swim or beach in full privacy. Some places can be reached only by boat, so they are not as crowded and can be explored in a tranquil way.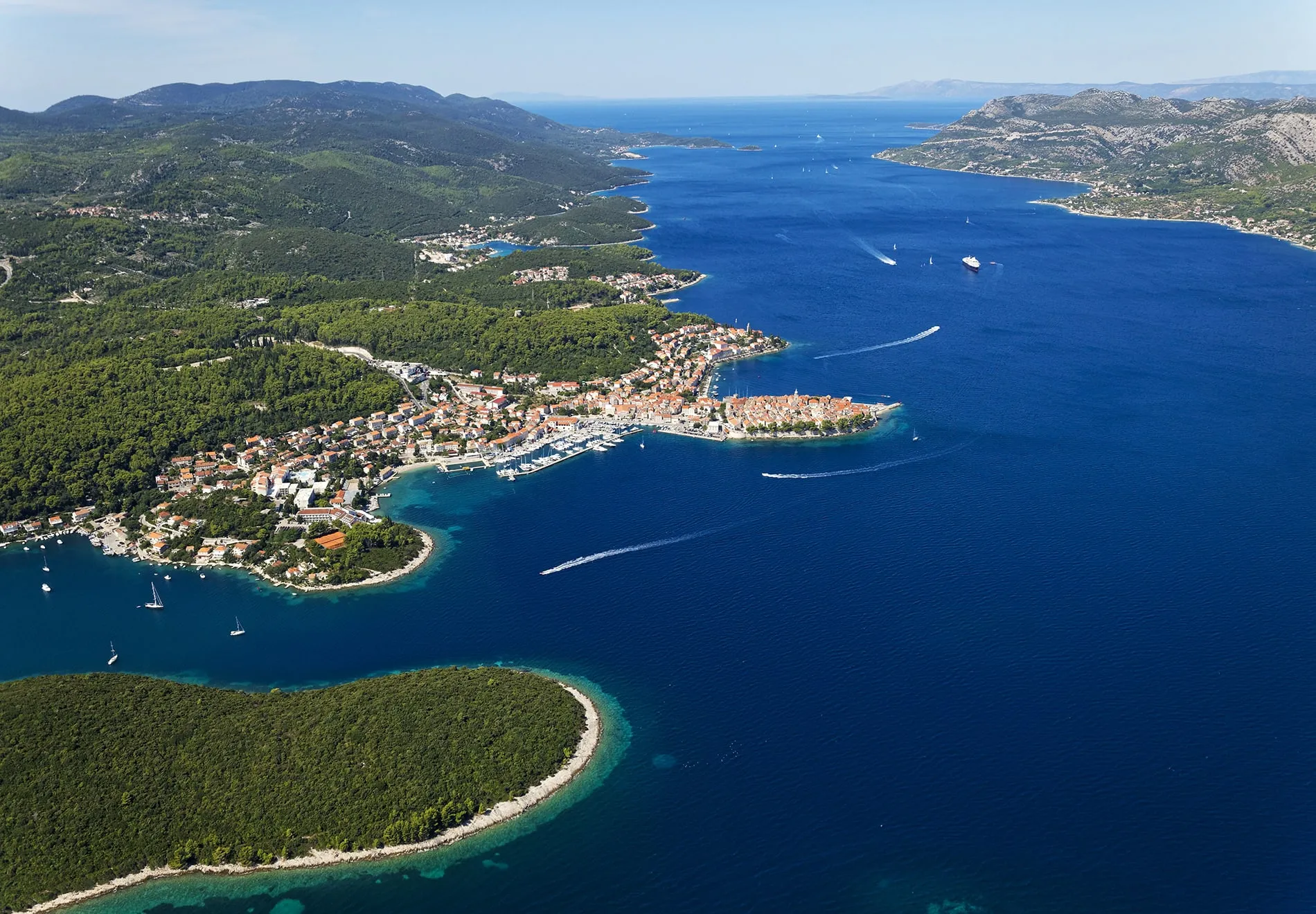 Embrace the allure of Croatia's coast and islands
Hvar and Brač are the most popular islands in the Dalmatian archipelago. Visitors and celebrities from all over the world come here to enjoy the lively nightlife, traditional cuisine, and vibrant island culture. Being on a yacht also means that you can venture off to lesser-known islands such as Korčula, Mljet, and Lastovo. Coastal cities like Split, Dubrovnik, and Zadar have large marinas where you can easily dock and go explore the ancient ruins.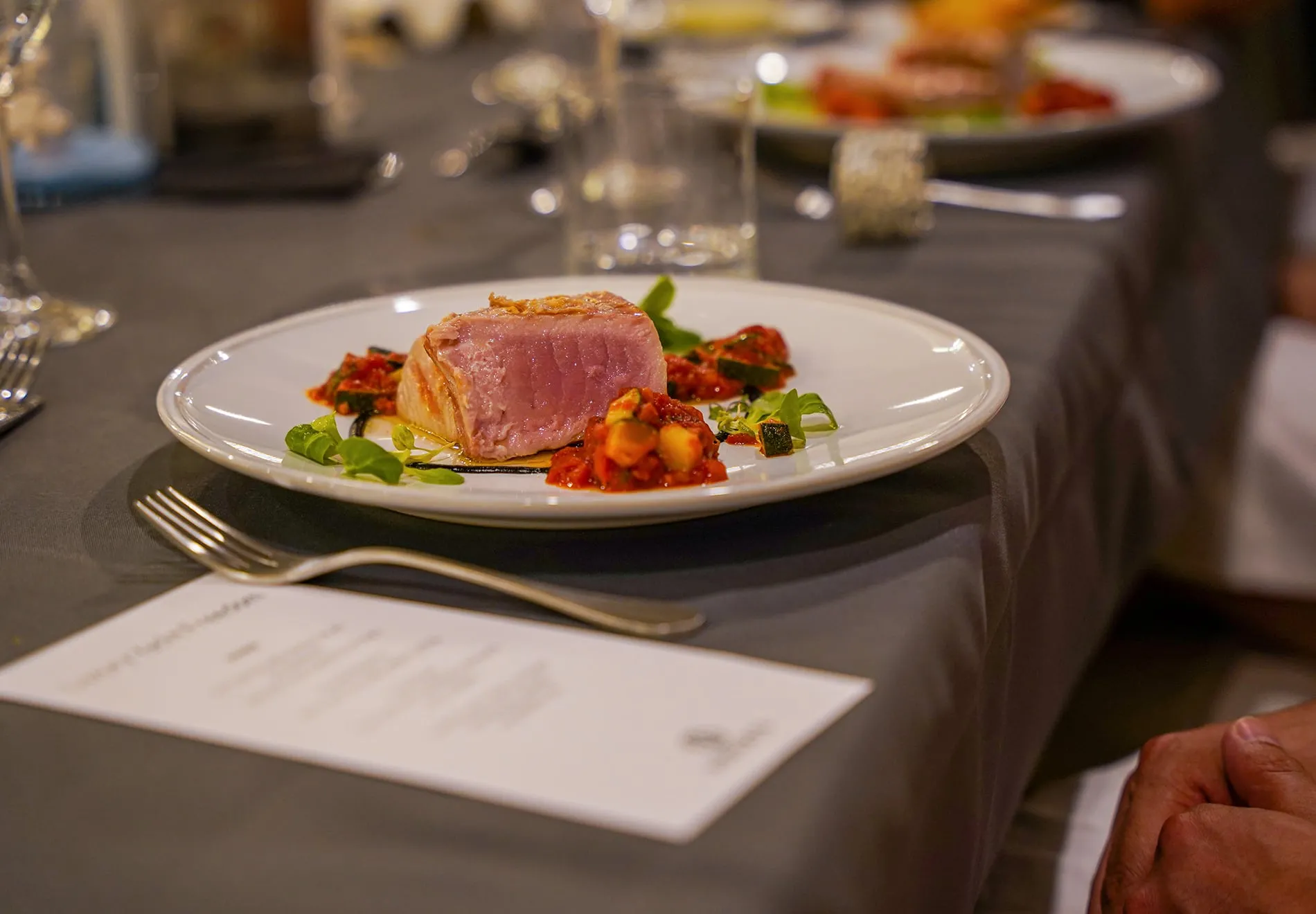 Indulge in the local culinary delights onboard
Besides the natural beauty and rich history, Croatia's gastronomy is what leaves the charter guests in awe. Local produce, meat, fresh seafood, cured meats and cheese are typically on the menu onboard. All the ingredients are brought on from the local farmers and turned into epicurean delicacies. Croatia is also known for its unique flavors of olive oil, wines, and aromatic herbs which can also be tasted onboard.
DS Yachts offer the perfect combination of luxury, affordability, and eco-friendliness for an unforgettable yachting experience. Whether you're looking to charter a yacht for a vacation or considering a yacht purchase as an investment opportunity, DS Yachts provide exceptional value for money. Croatia's pristine nature, rich history, and vibrant culture make it an ideal yachting destination, and our expert team at Goolets will ensure that your experience both on board and on land exceeds your expectations.
Contact us today by filling out the form to embark on a luxurious adventure with DS Yachts in the breathtaking Adriatic Sea.