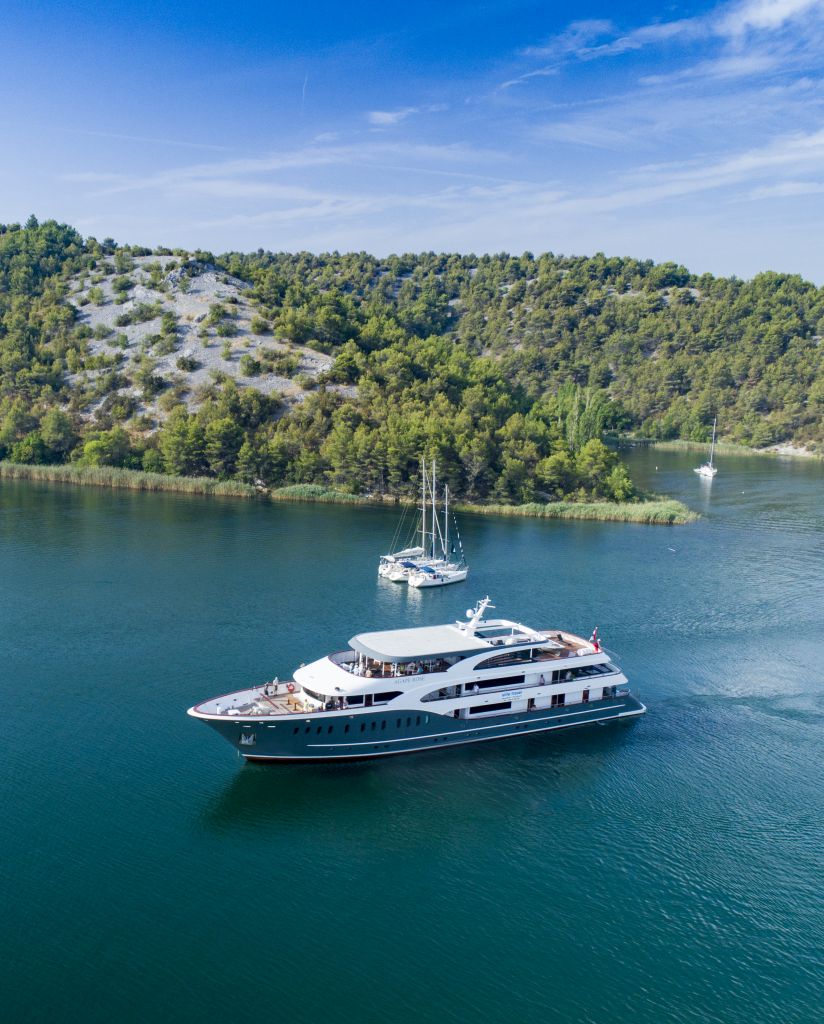 Croatia cruise small ships
Small ships or mini cruisers are becoming very popular in Croatia in the last couple of years, thanks to the ever-growing quality of these types of vessels, their crew service, and their luxury amenities. Compared to the massive cruising ships, these 50-meter unique small ships offer a more intimate yachting experience. Daily activities on the water, exploration of the old towns, private wine tastings, and dedicated crew members create a unique yachting experience.
Large closed groups (10 – 20 people) can book these small yet luxury crewed ships for a reasonable price, without compromising on comfort and all the high-end amenities of large cruising ships. They are different budget ranges available (40,000 eur / week - 100,000 eur / week), so just let us know what works best for you. And now, let's have a look at which are the best small ships available for cruising in Croatia.
Freedom
Superyacht Freedom is a very special vessel. After an extraordinary upgrade in 2022, she became one of our Top Deluxe mini cruisers. Her impeccable design, white-glove service, personal chef, and endless luxury amenities will leave you and your guests speechless. Freedom can accommodate up to 22 guests in 11 luxury suites with ensuite bathrooms. She also features an onboard sauna, movie theater, gym, jacuzzi on deck, and top-of-the-line water toys.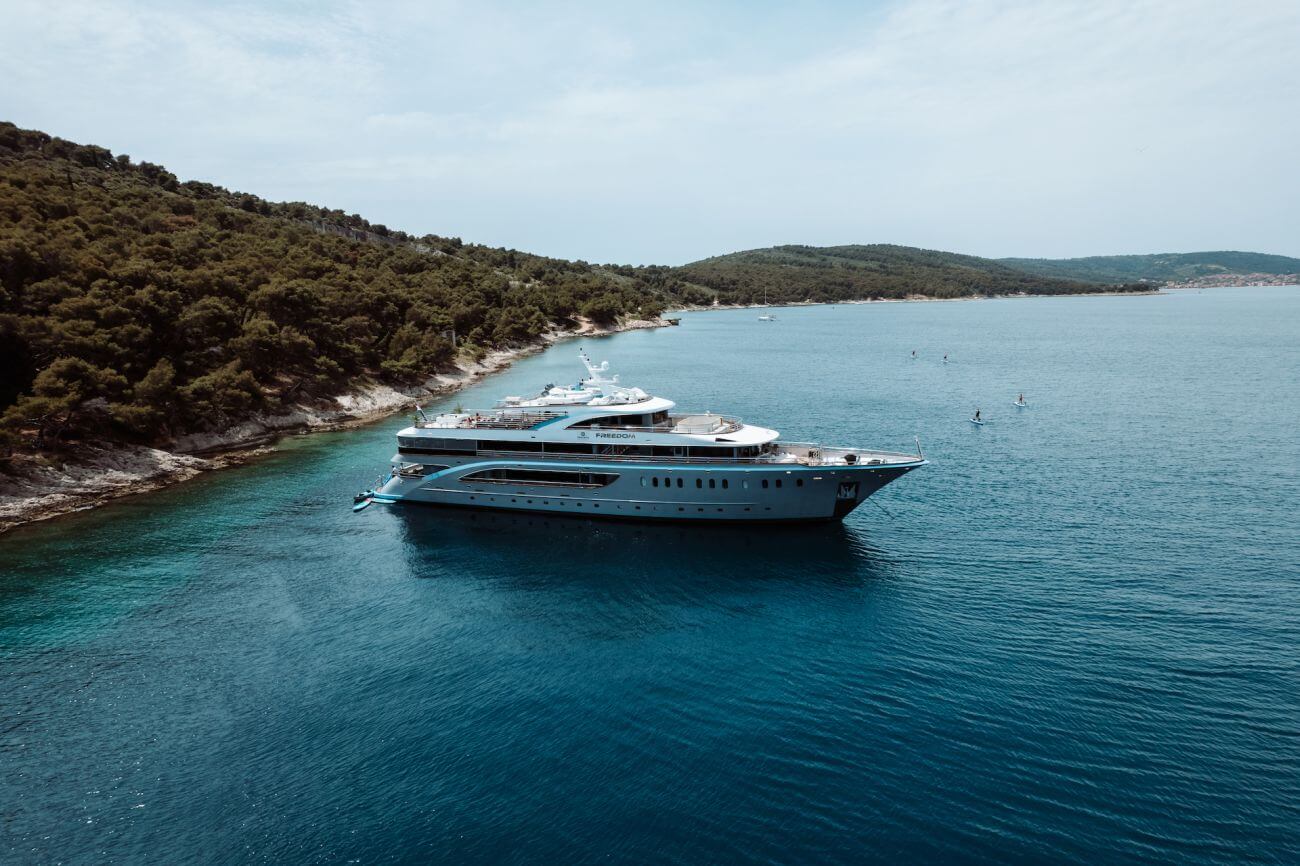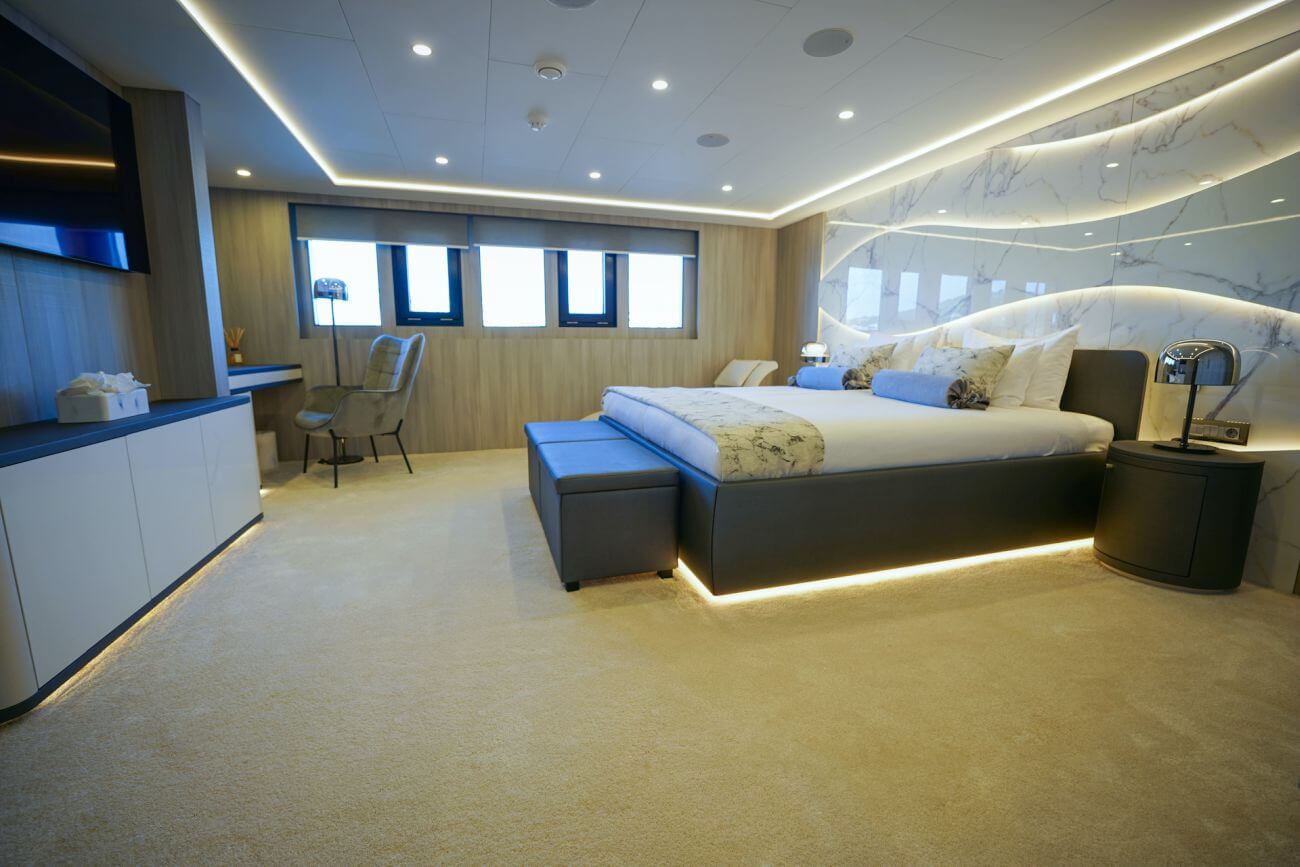 Spacious and luxurious master suite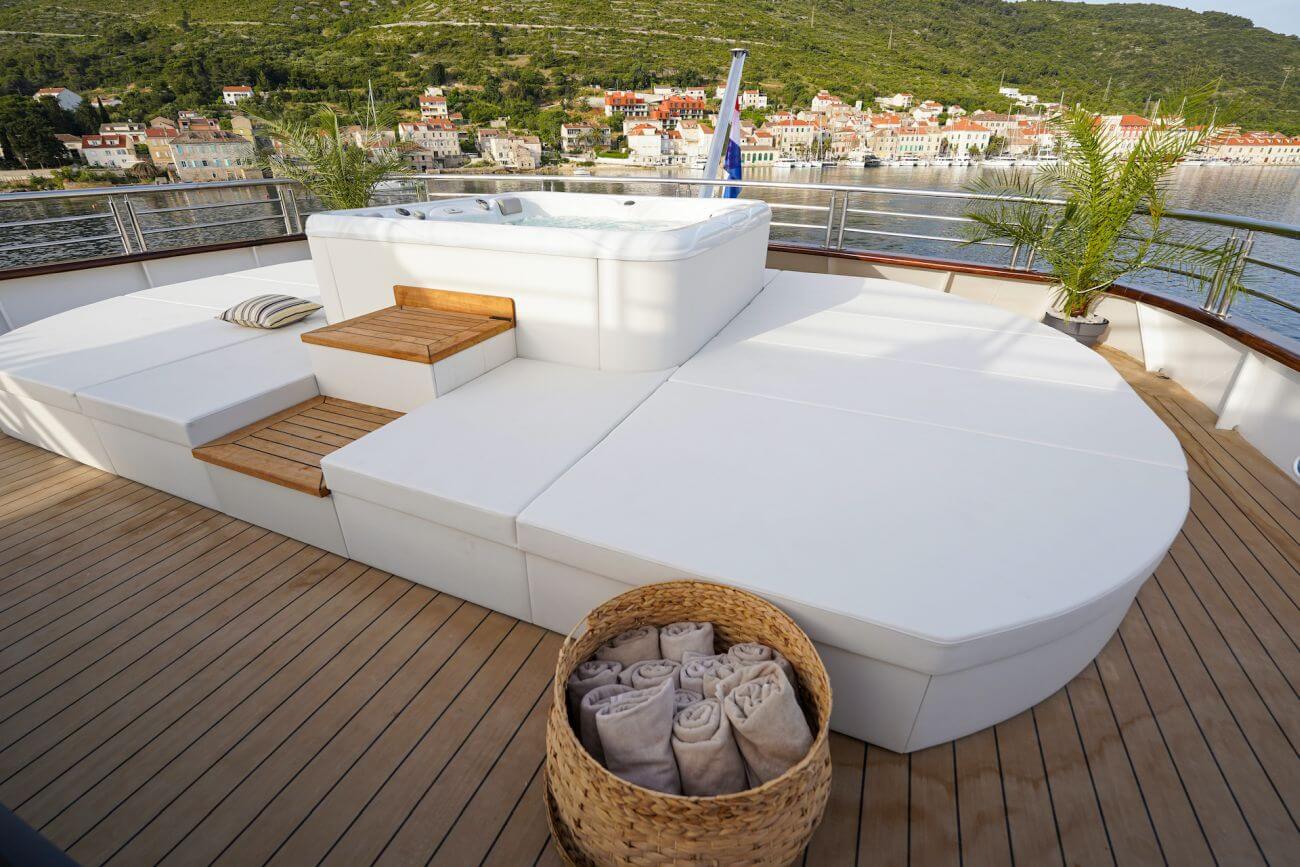 The jacuzzi on the elegant sundeck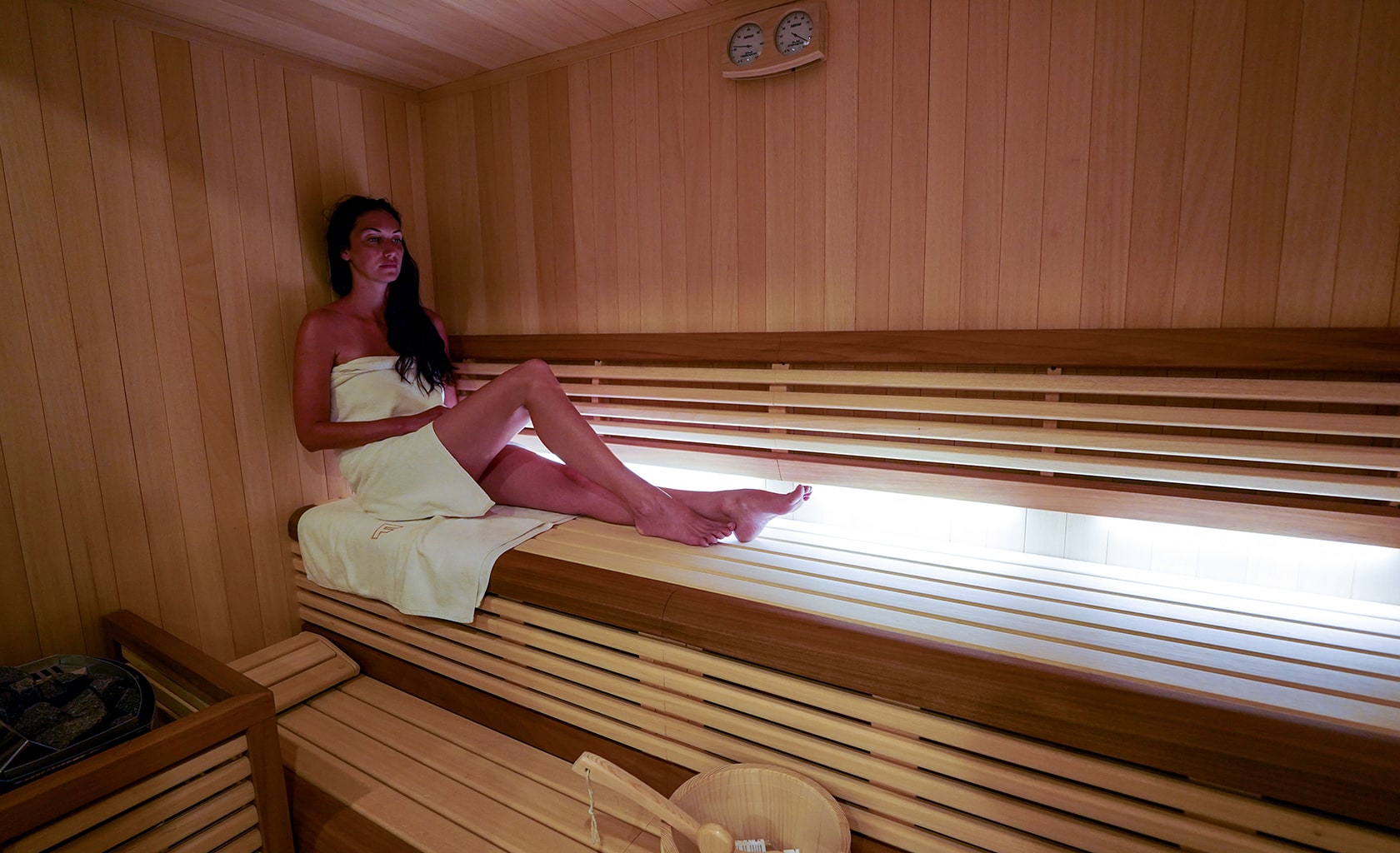 Detox and recharge in the sauna onboard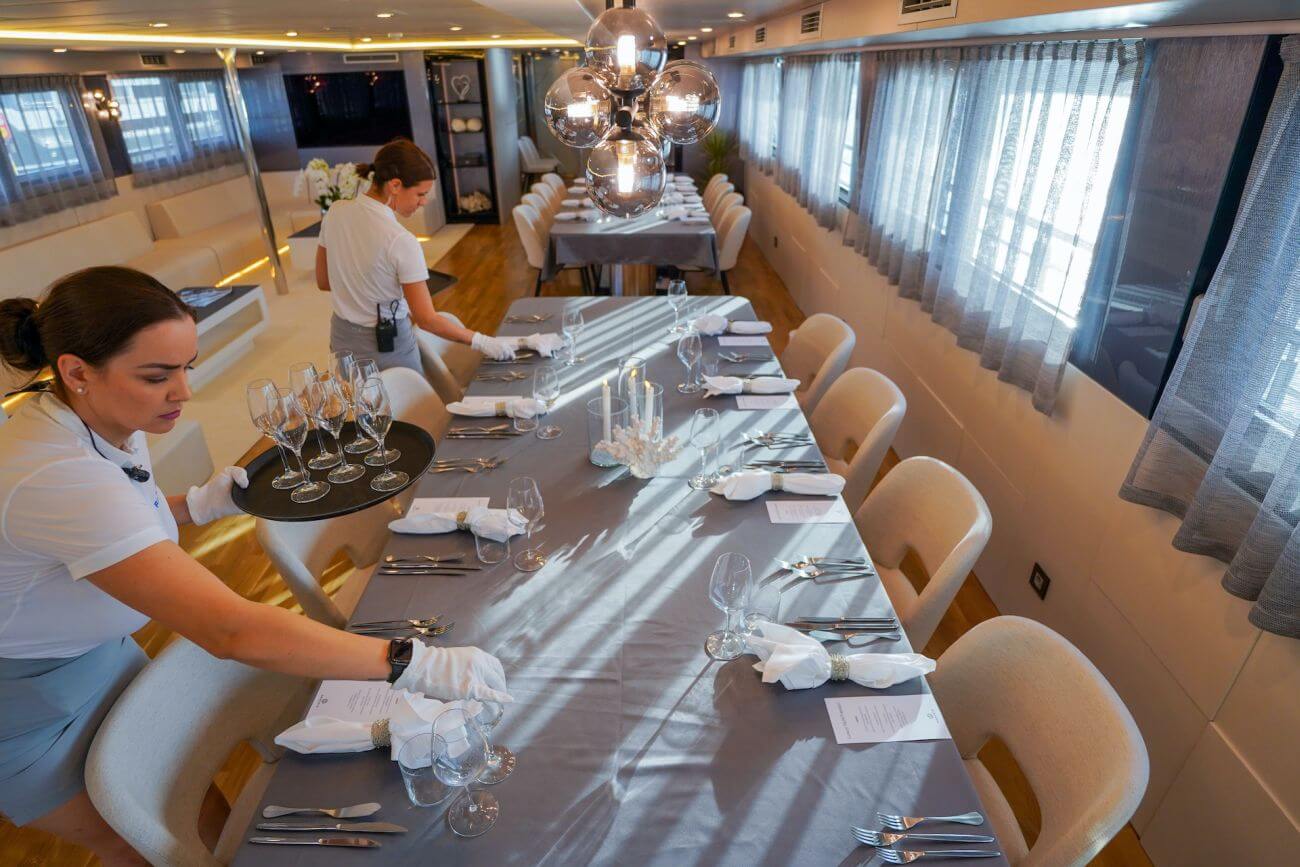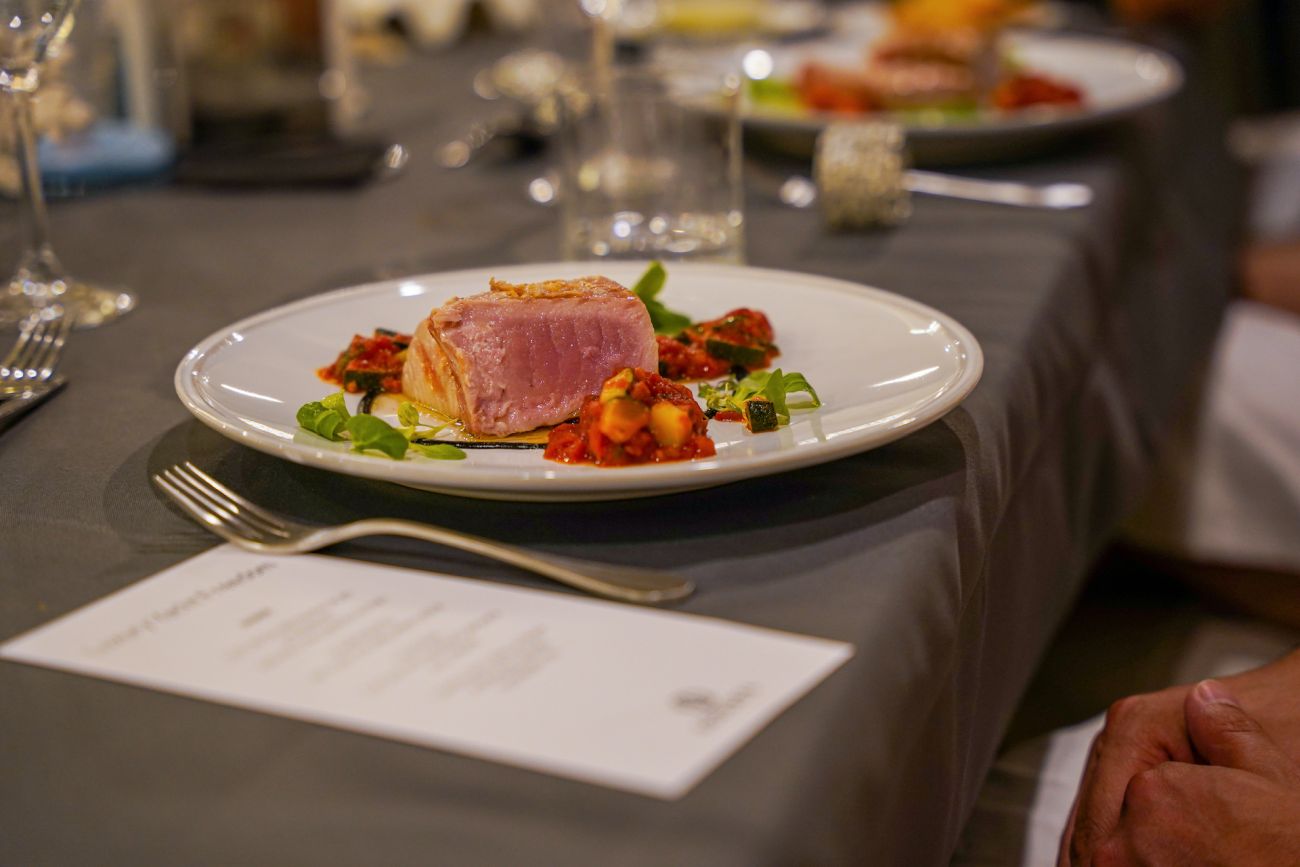 One of the superb meals prepared by the chef onboard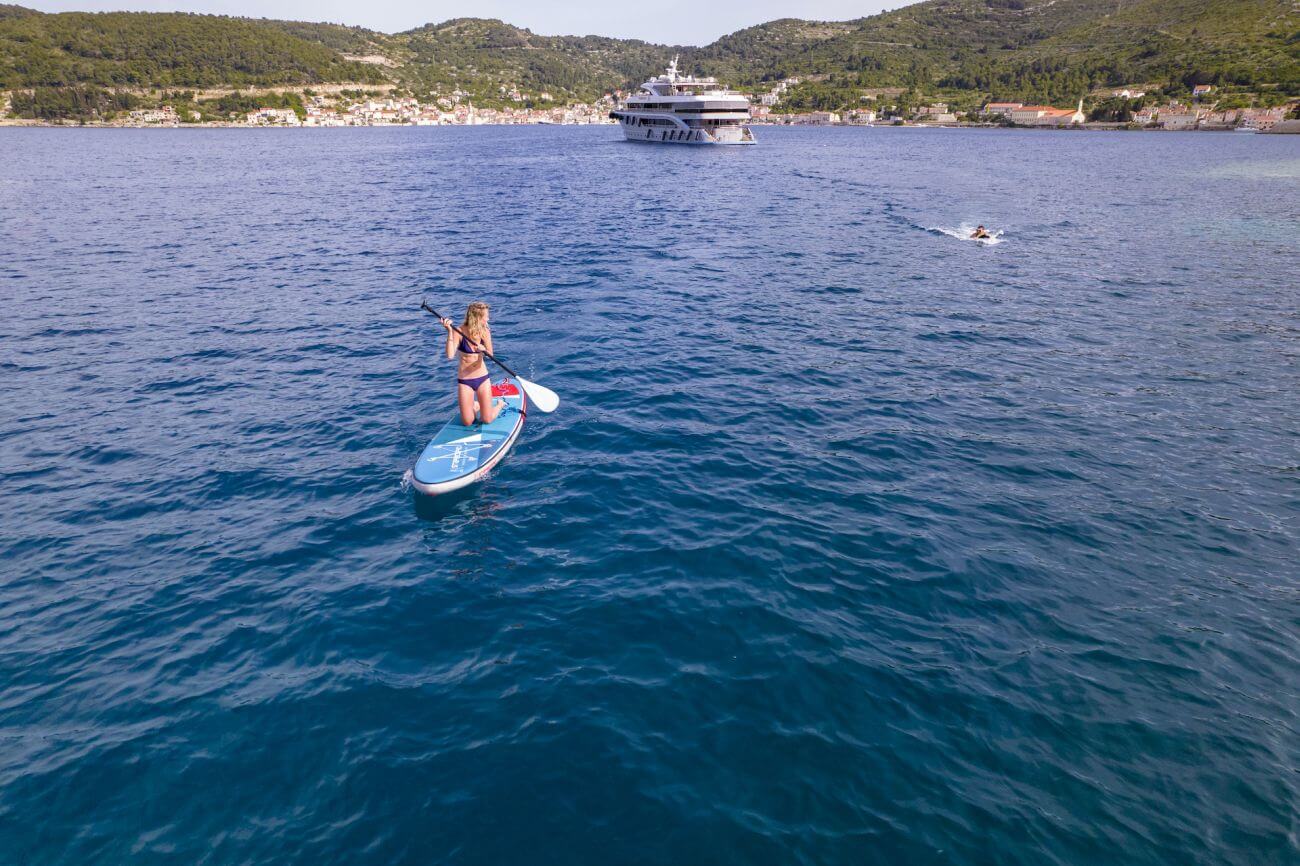 Pick your favourite water toy and head out to the sea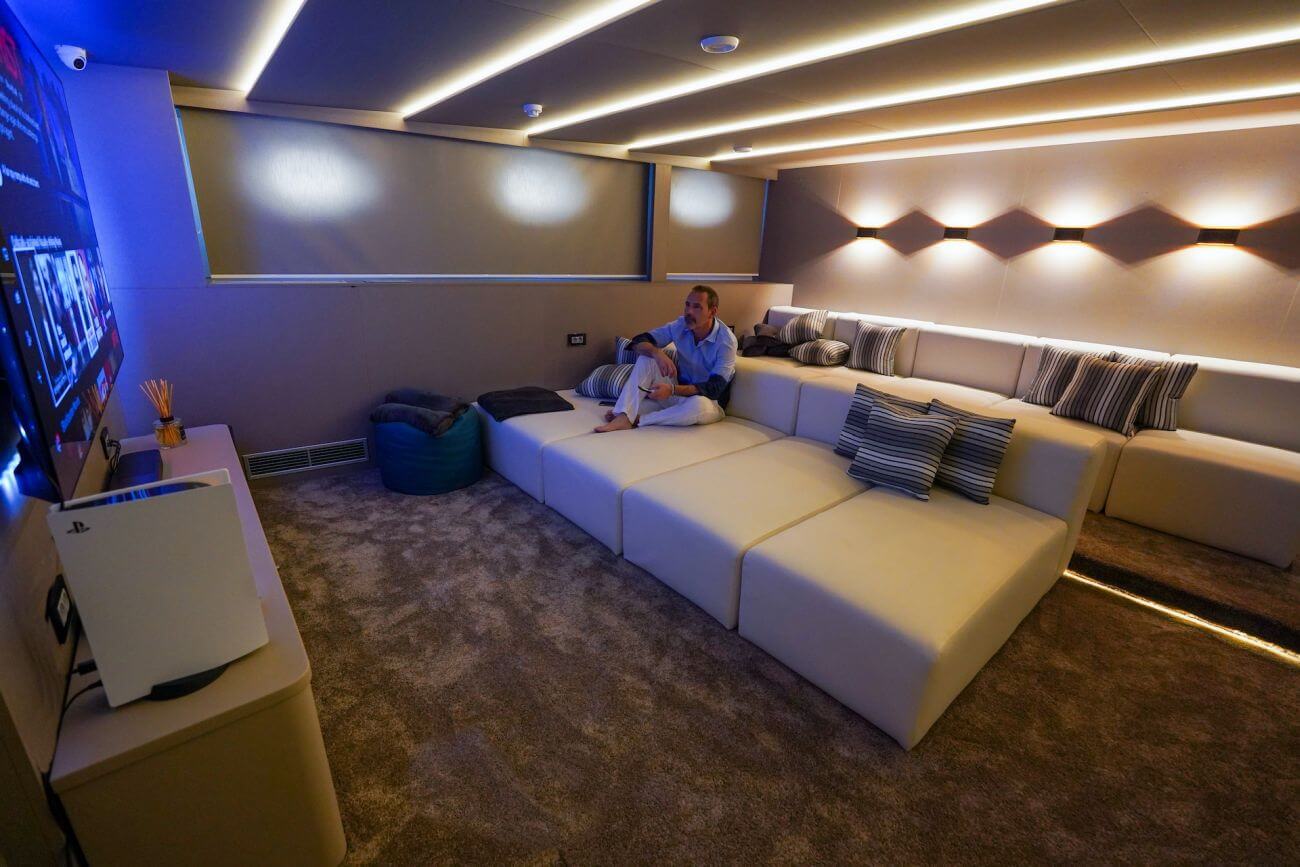 Ohana
Yacht Ohana is another of our Top Deluxe sea gems. This family-friendly luxury boat will receive an uplift and will be ready for bookings in 2023. She can sleep between 12 to 30 people in and will feature a zen-like sundeck, outdoor cinema, and a massage room, that while not in use, can be turned into a fully furnished kid's playroom. A crew of 12 will make sure that the guests will be treated like celebrities at all times.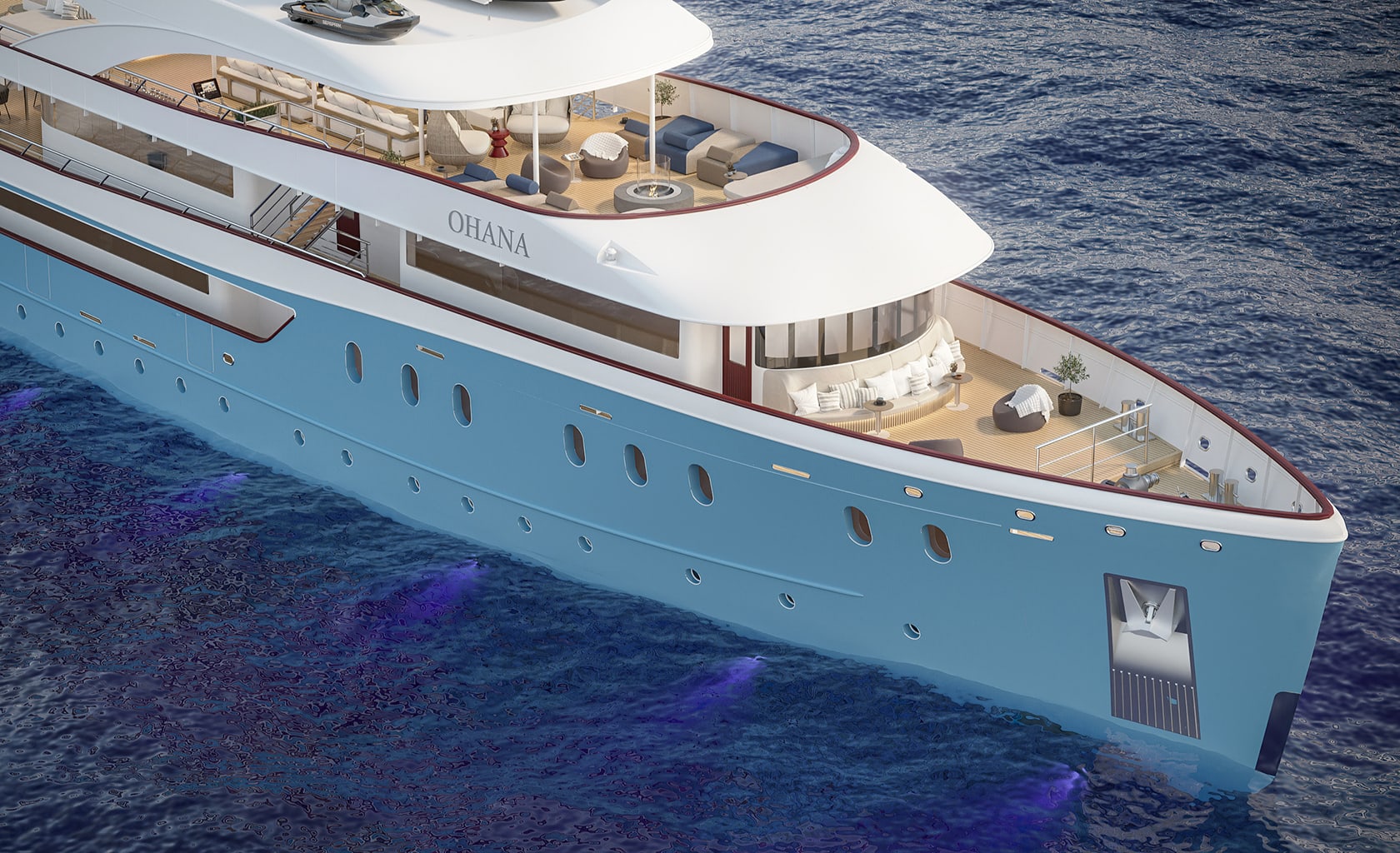 Cruising in the Adriatic blue waters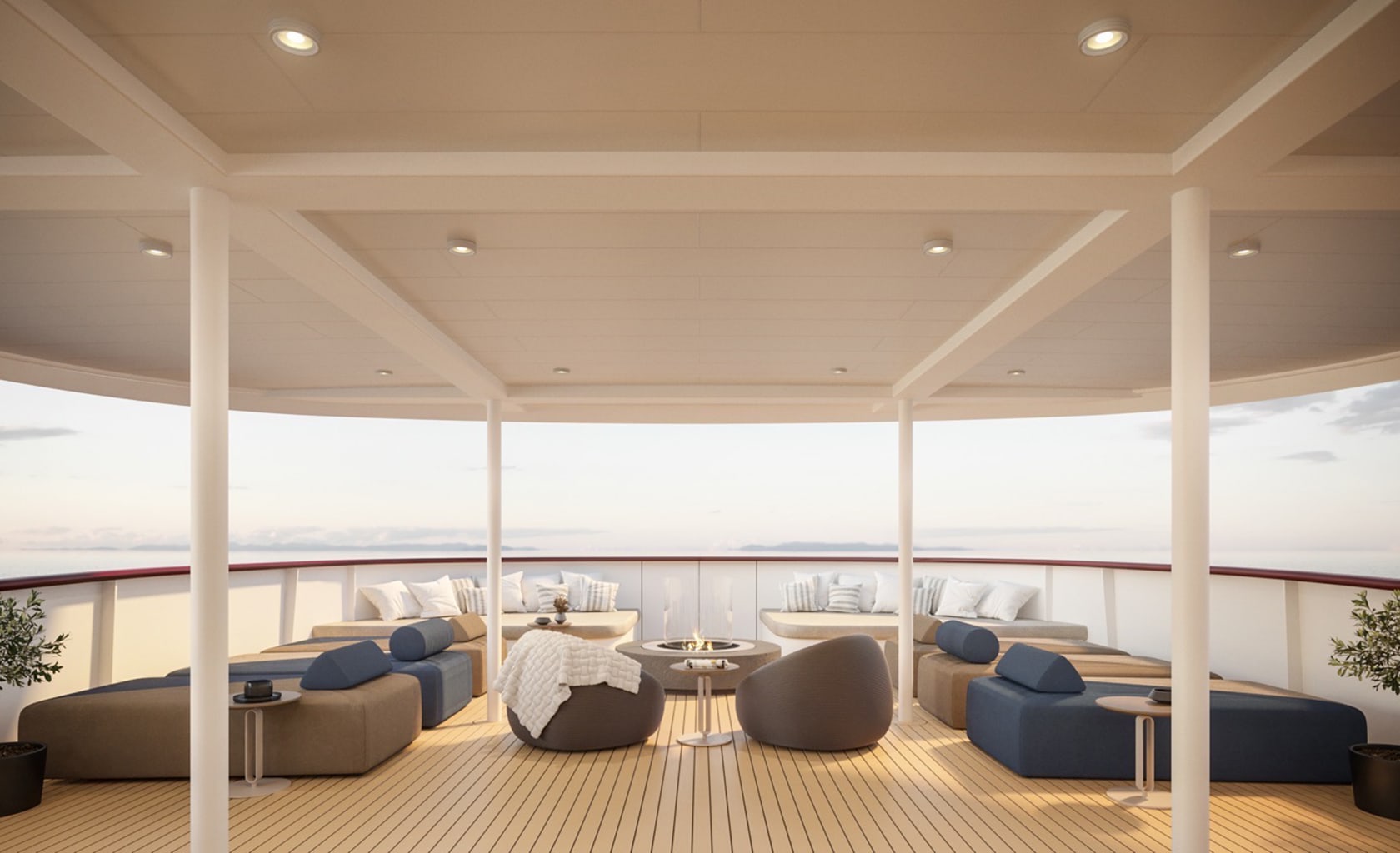 Plenty of space for gathering on the outdoor lounge area
Luxury double cabin with a free standing bath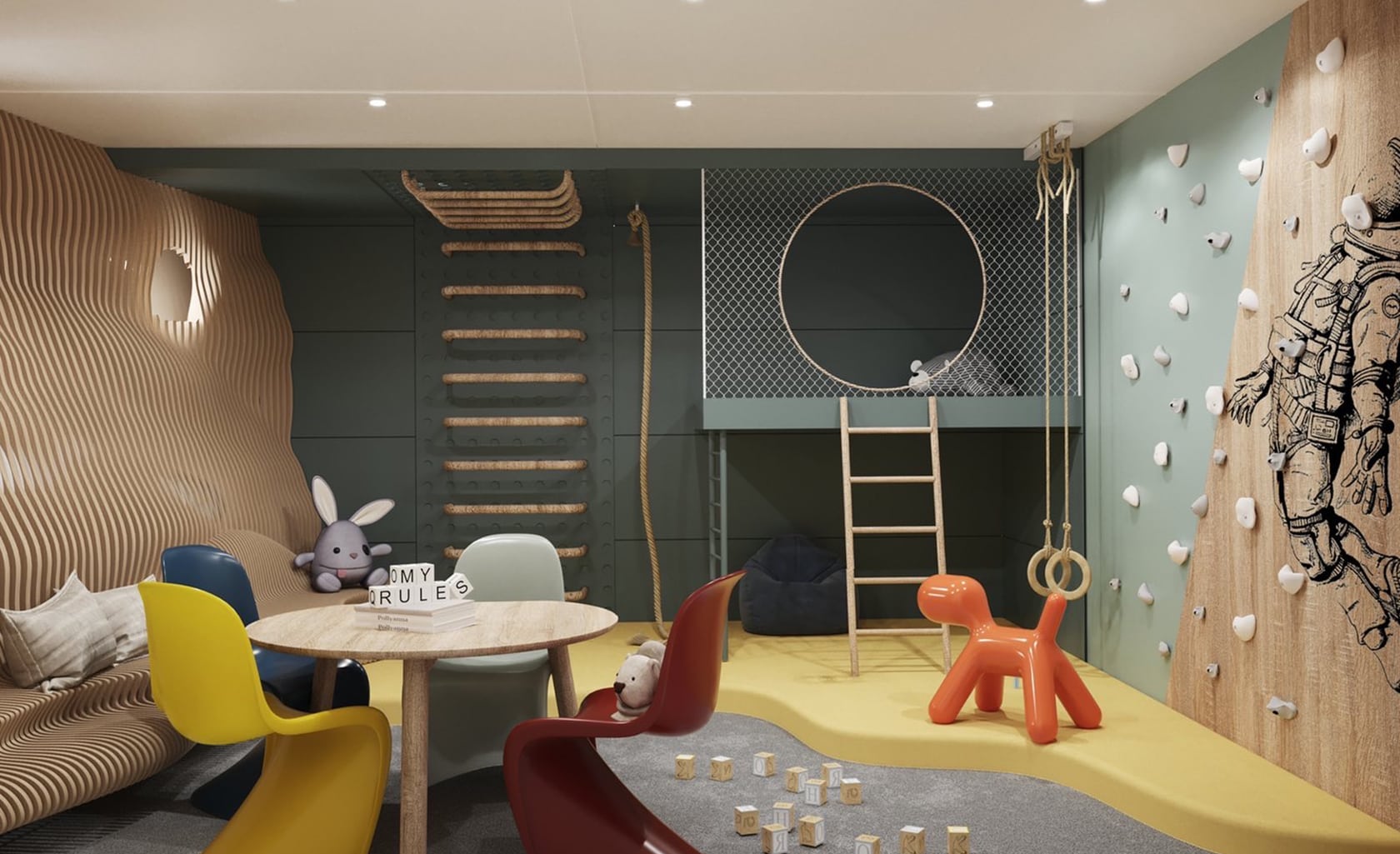 The kids will just love it in here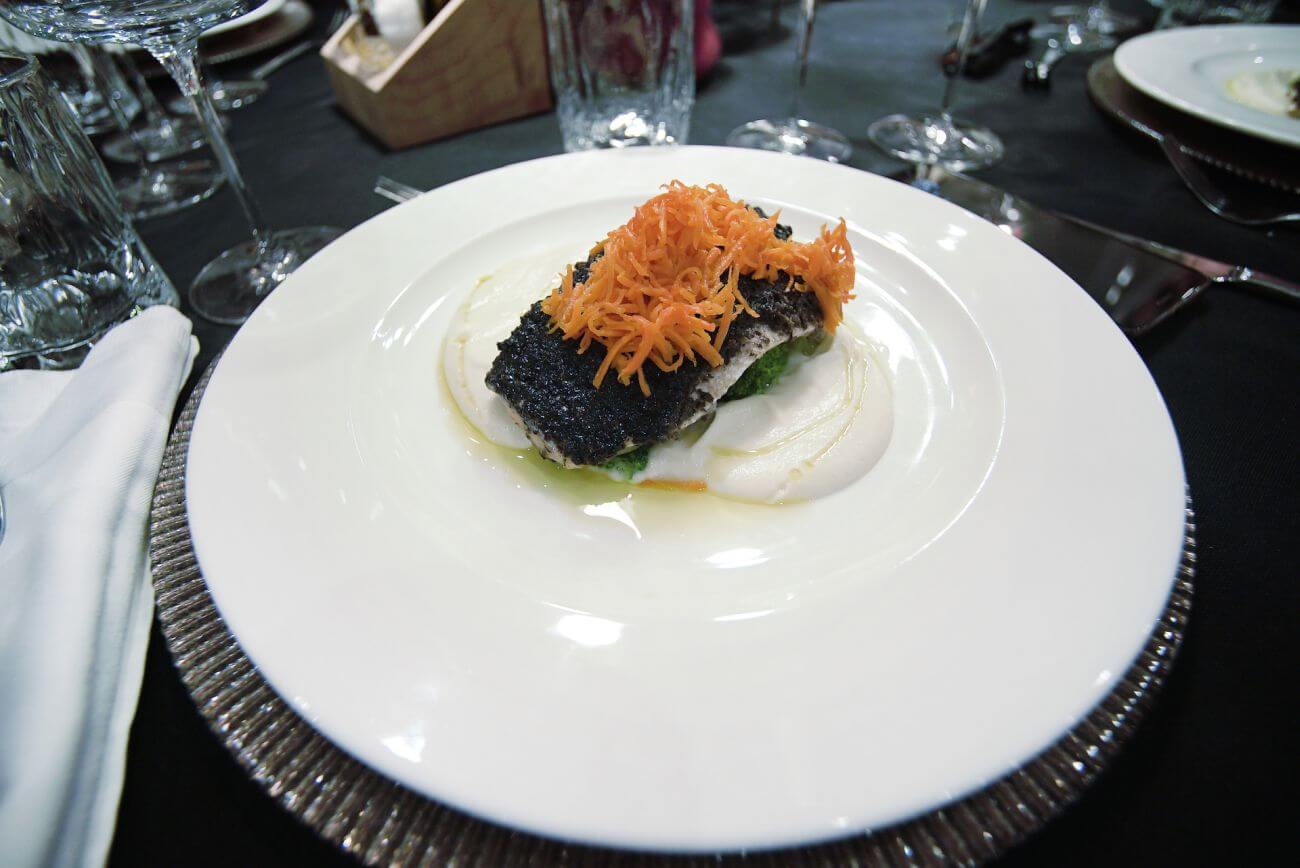 Mouthwatering local delicacies
Bella
Yacht Bella is already a superb Top Luxury small ship, but after her refit in 2023, she will be a real showstopper. Her interiors will feature marble flooring, wood, and gold details, luxurious cabins with ensuite bathrooms, and even a grand piano in the main salon. To top it off, you and your guests can relax in your own private hammam – a Turkish steam room, get pampered in the state-of-the-art spa, or have fun with one of many water toys available. If you are looking for an intimate and luxurious yachting experience, look no further.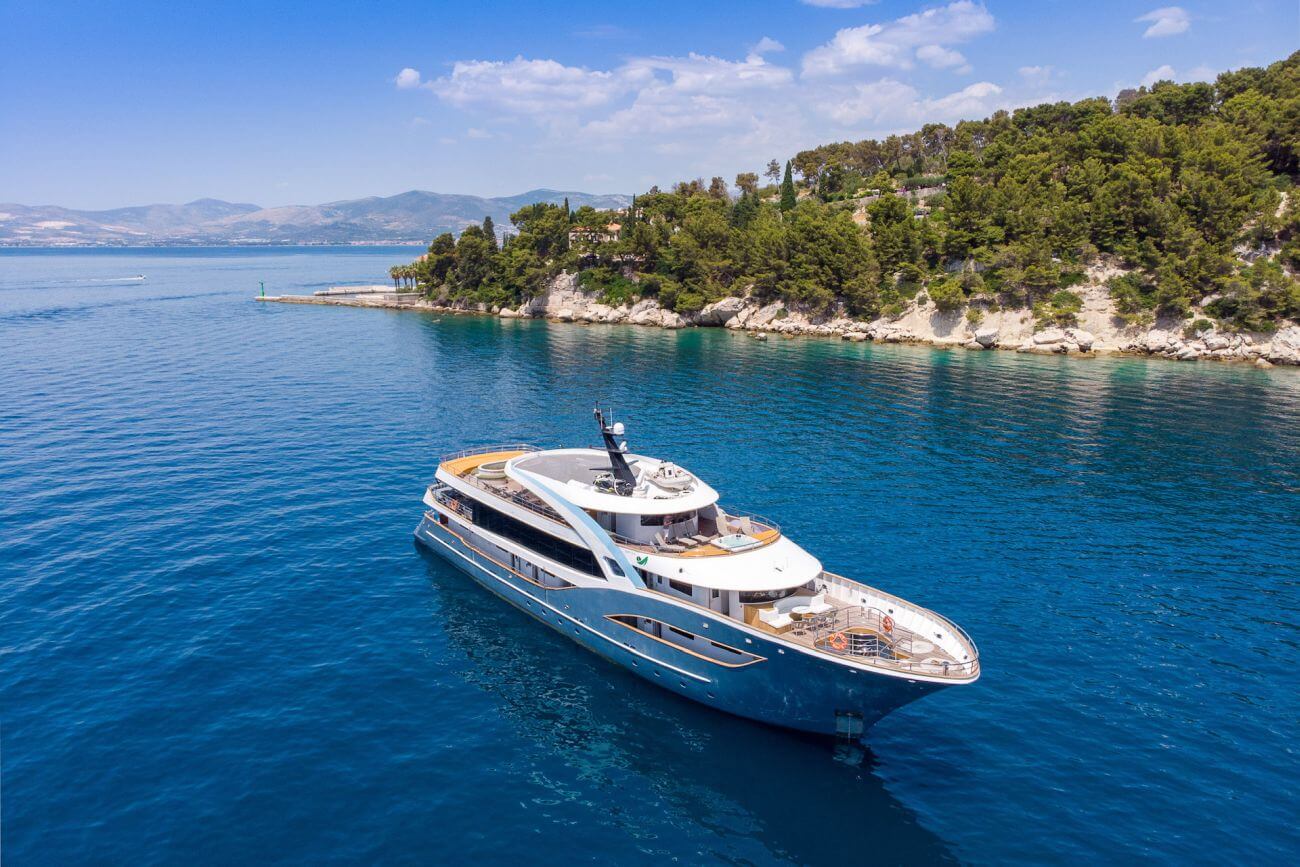 The beauty of the Adriatic sea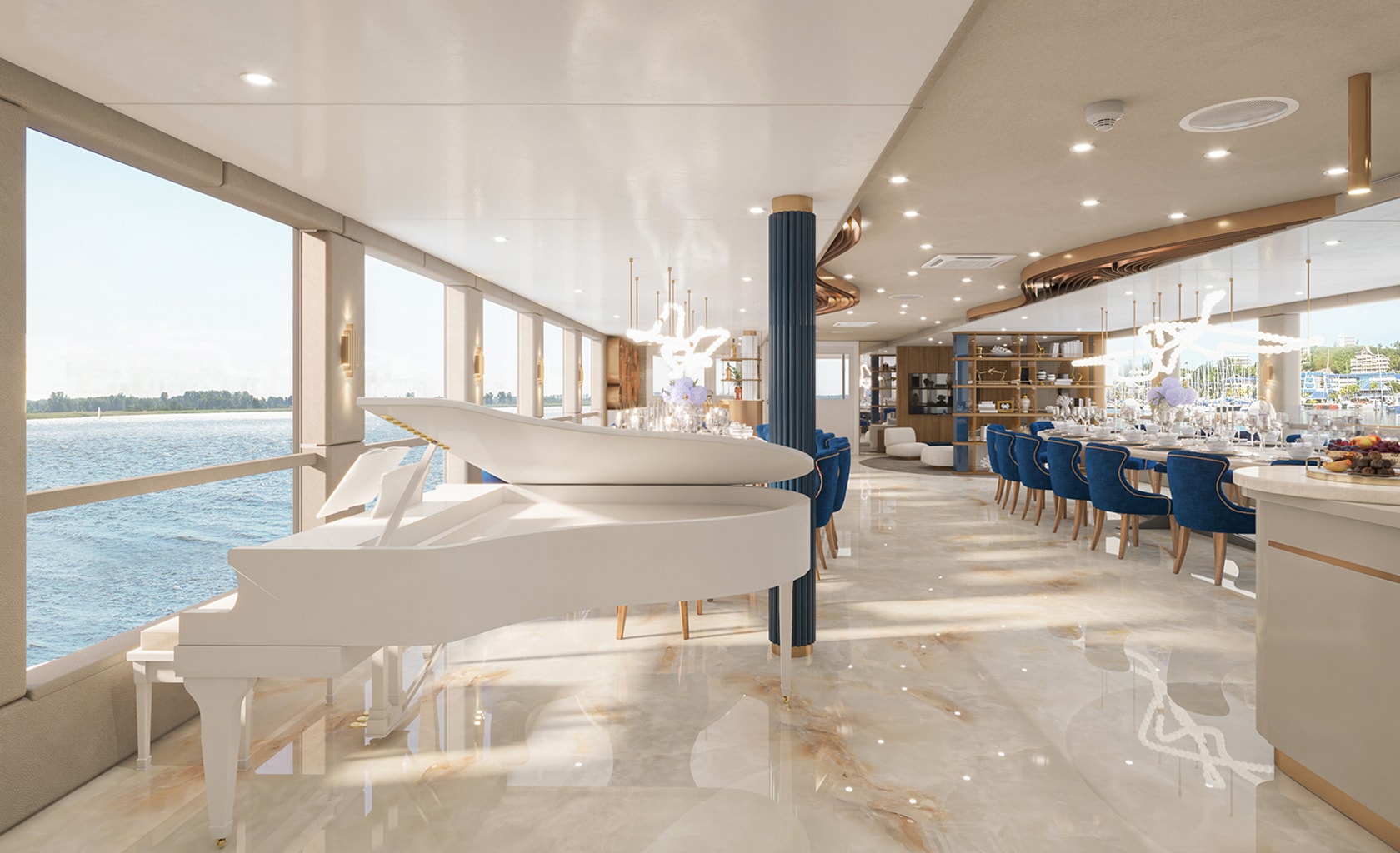 Spacious yet intimate indoor lounge
Luxury cabins with a superb view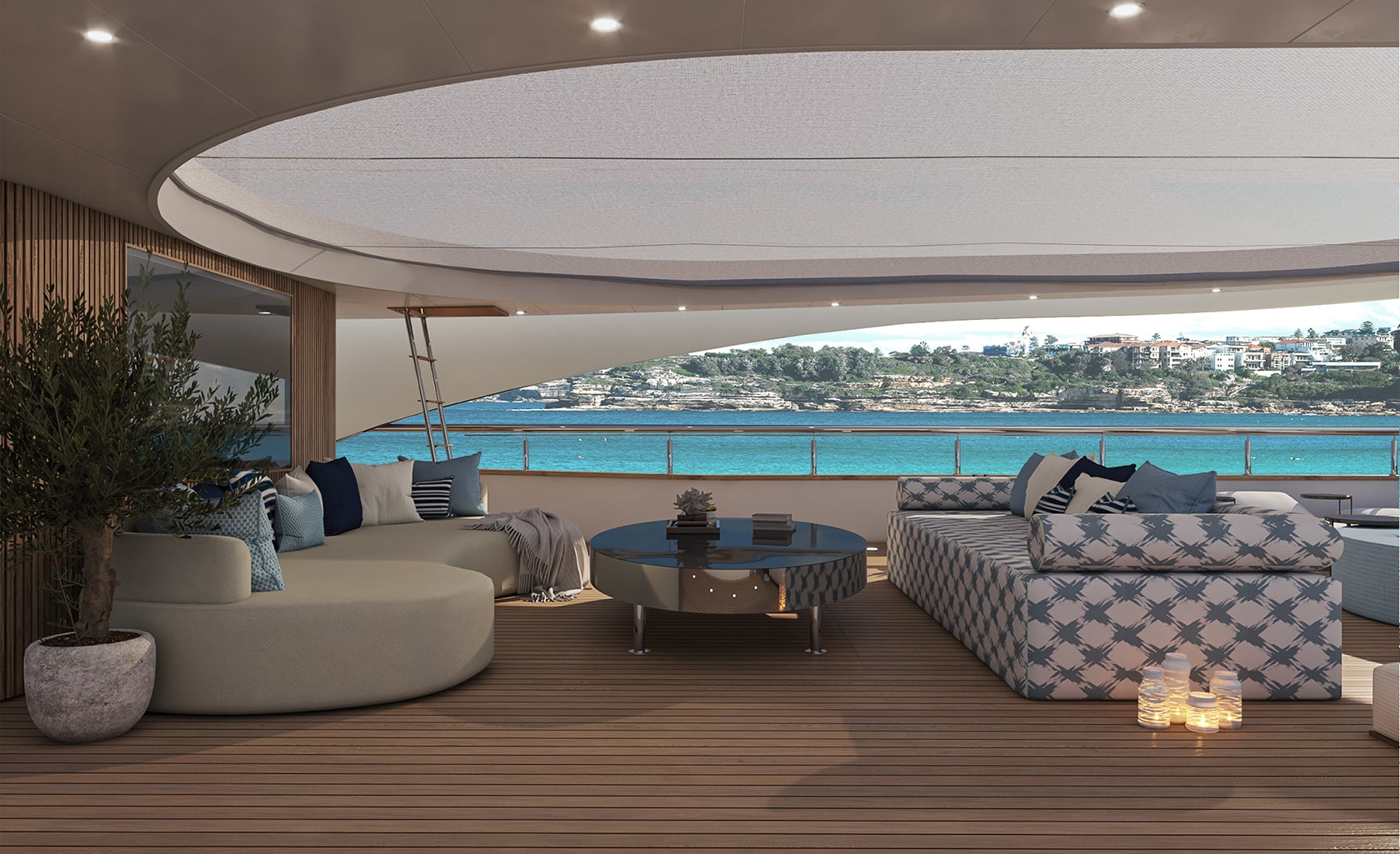 Lounge area on the upper deck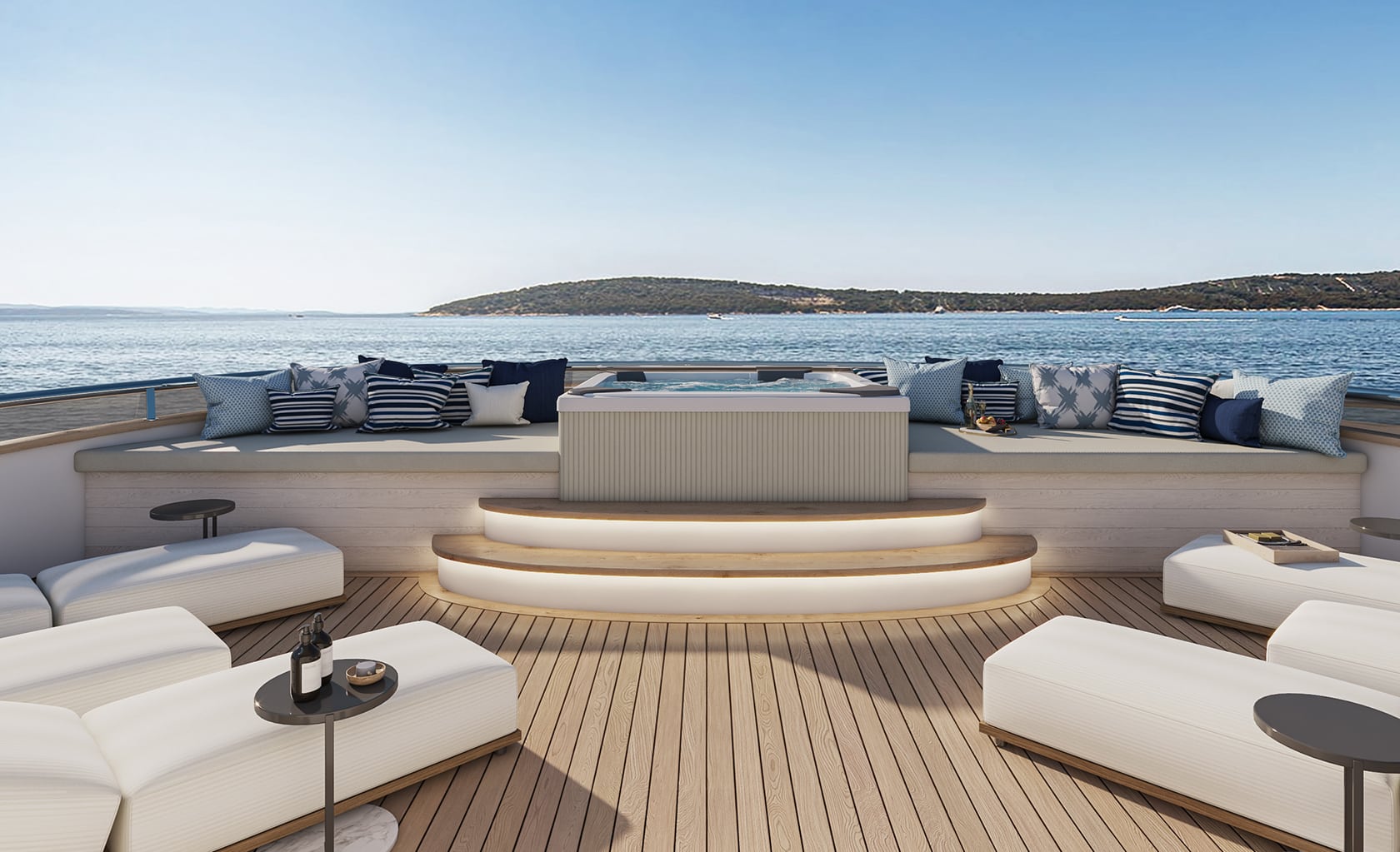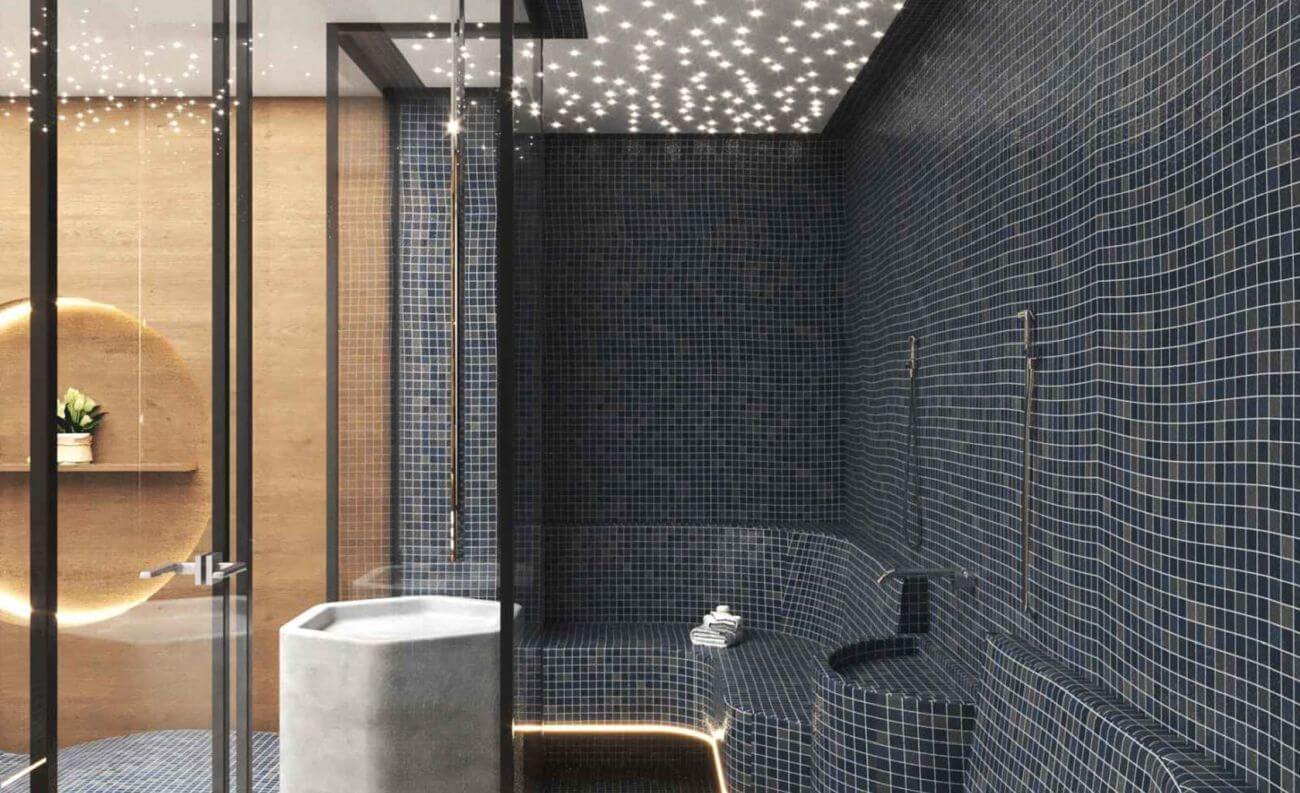 Private hammam - Turkish steam room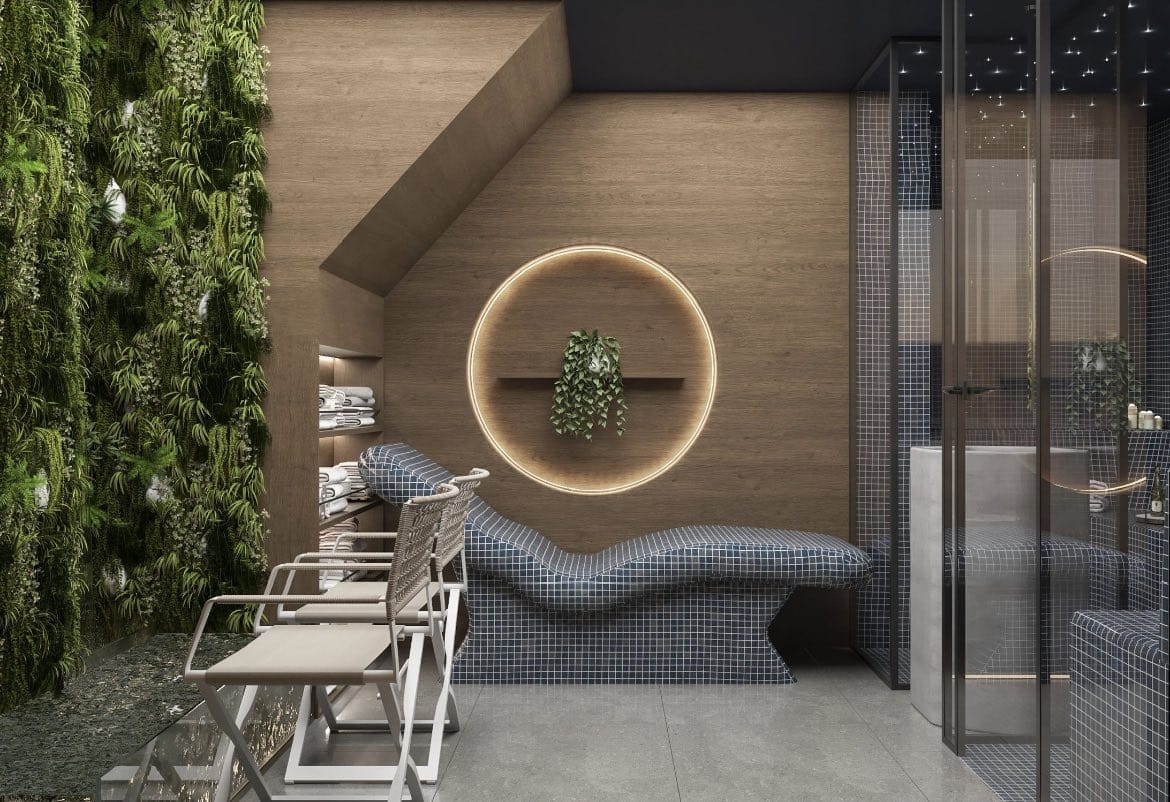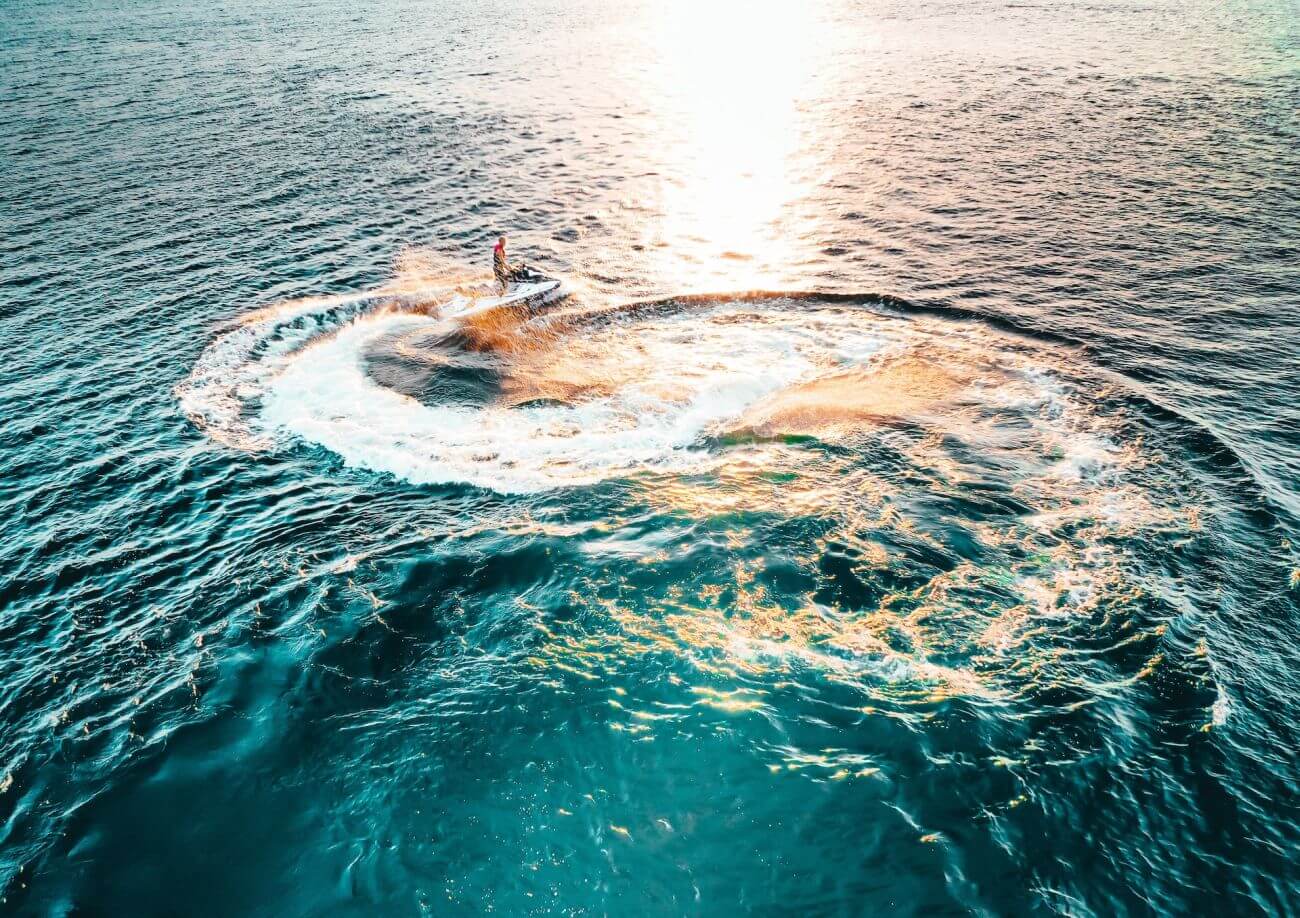 Watch the sunset onboard a jet ski
Alfa Mario
At »only« 52 meters, yacht Alfa Mario offers everything (or more) than her giant sailing ships. This crewed Top Luxury small ship can accommodate up to 36 people in 18 stunning cabins. A pool just above the swimming platform makes her a one-of-a kind yacht in Croatia. You and your friends can also enjoy the jacuzzi, sauna, and gym on deck. The big lounge bar with a piano and a fully-stocked bar in the salon will ensure a very relaxed and fun vibe.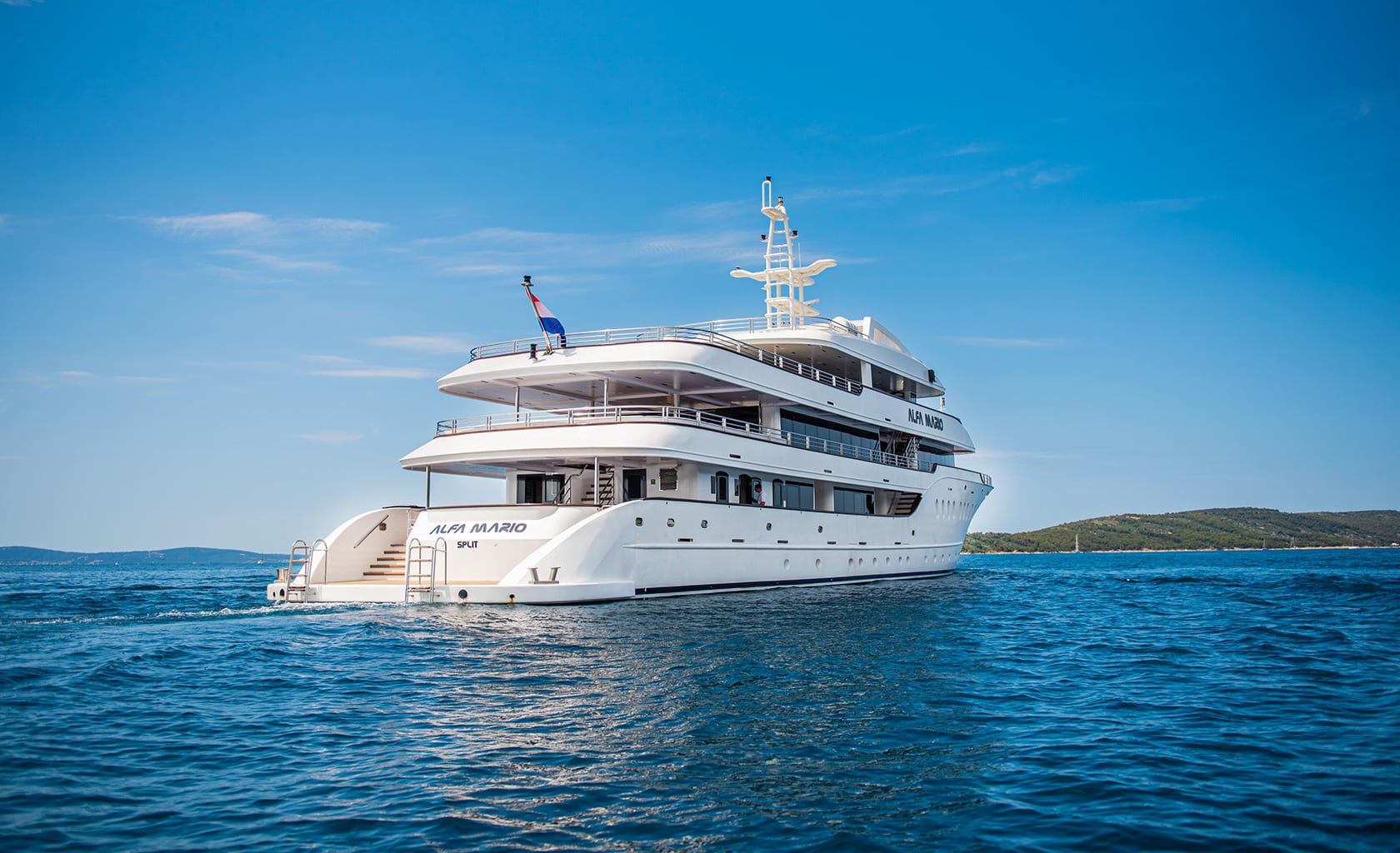 Ready to give her guests on a unforgettable yachting experience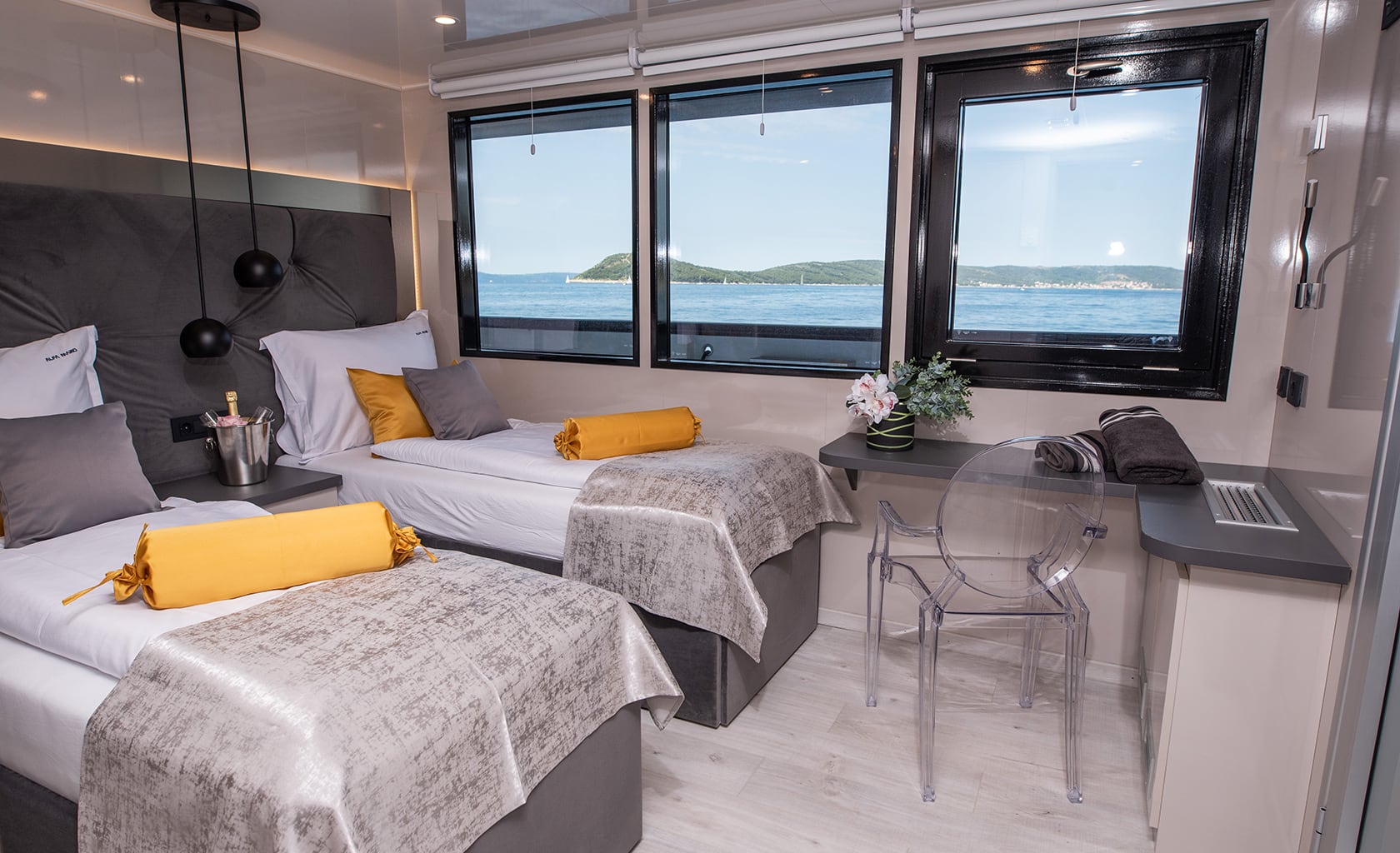 Spacious high end double cabin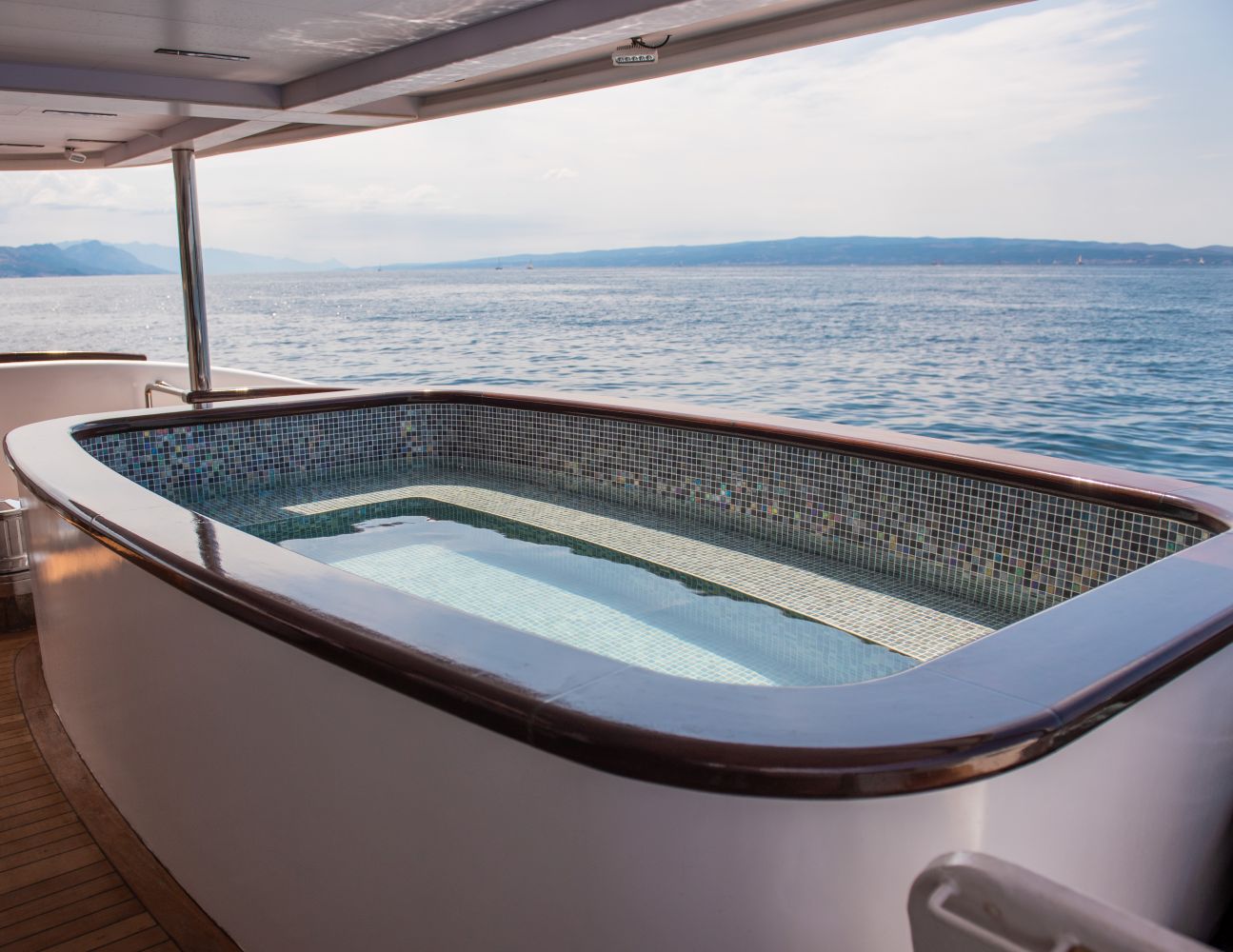 The pool above the swimming platform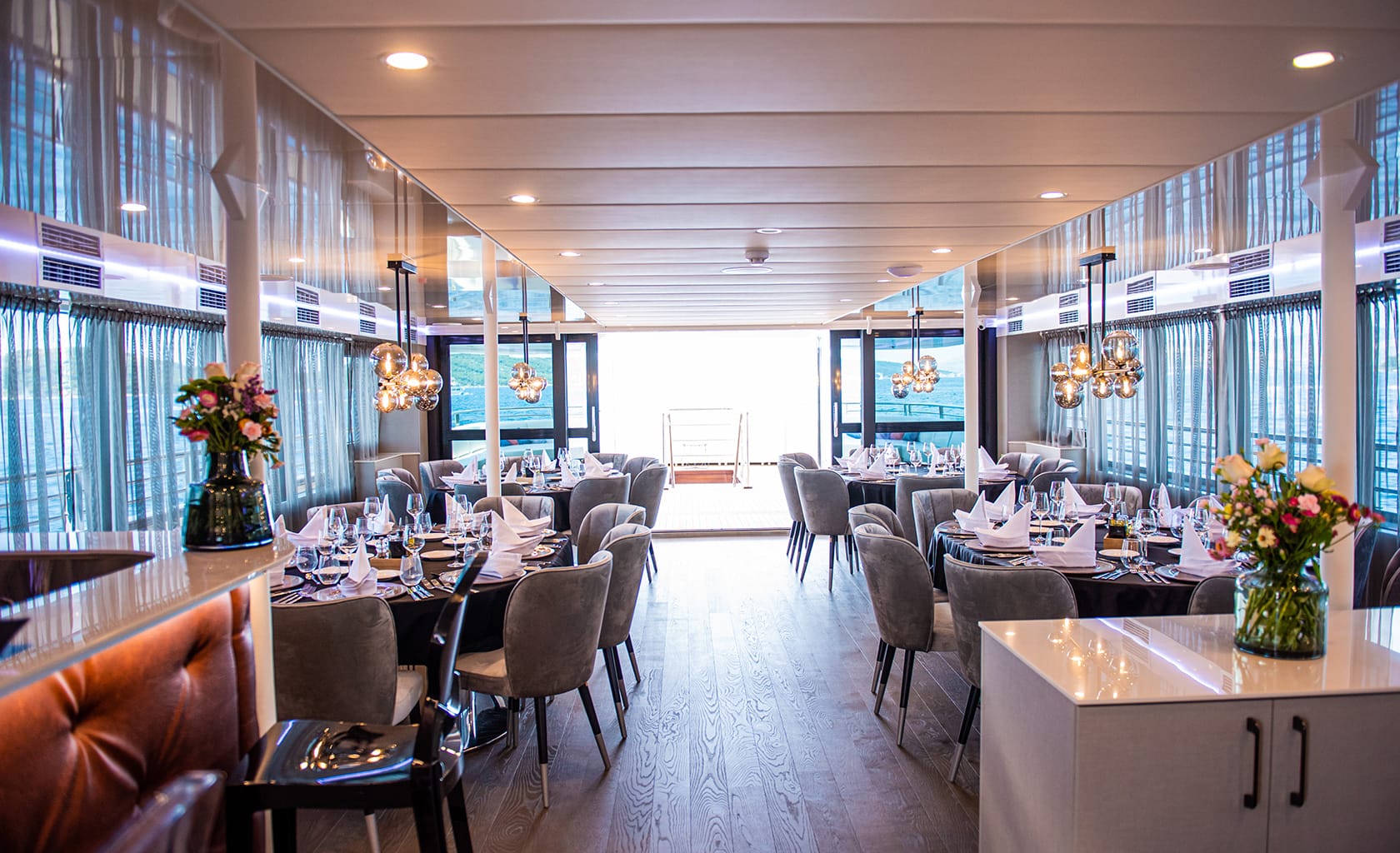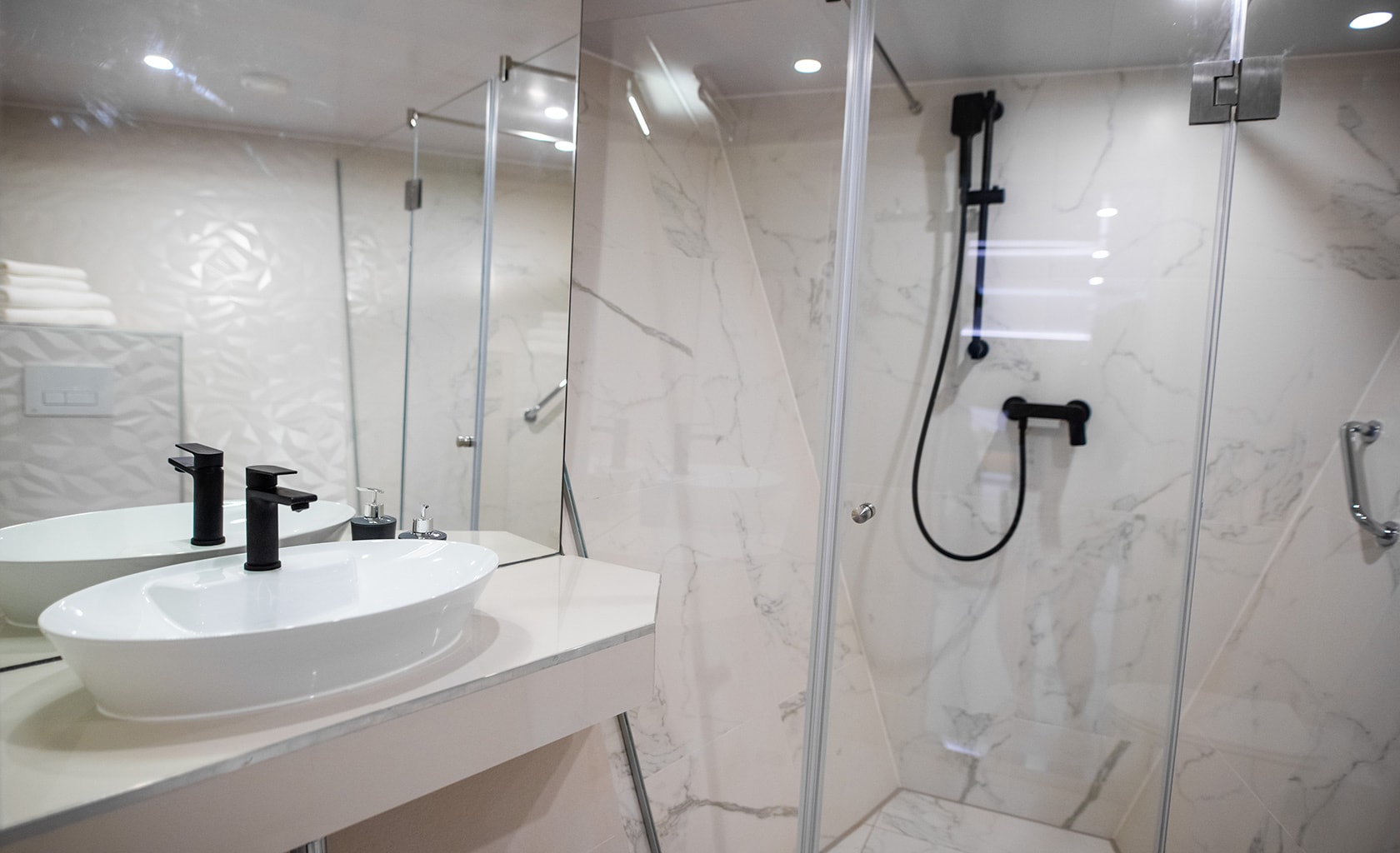 Cristal
Another small ship that falls under our Top Luxury category is the yacht Cristal. She can sleep up to 38 guests in 19 spacious and elegant cabins. The sundeck is the main gathering place, where you and your friends can enjoy a cocktail at the outdoor bar while enjoying the passing scenery. The indoor salon features a beautiful and cozy sofa and large dining tables where everybody can sit together and savor a delicious meal. Cristal is well-equipped with several water toys, so a fun vacation is guaranteed.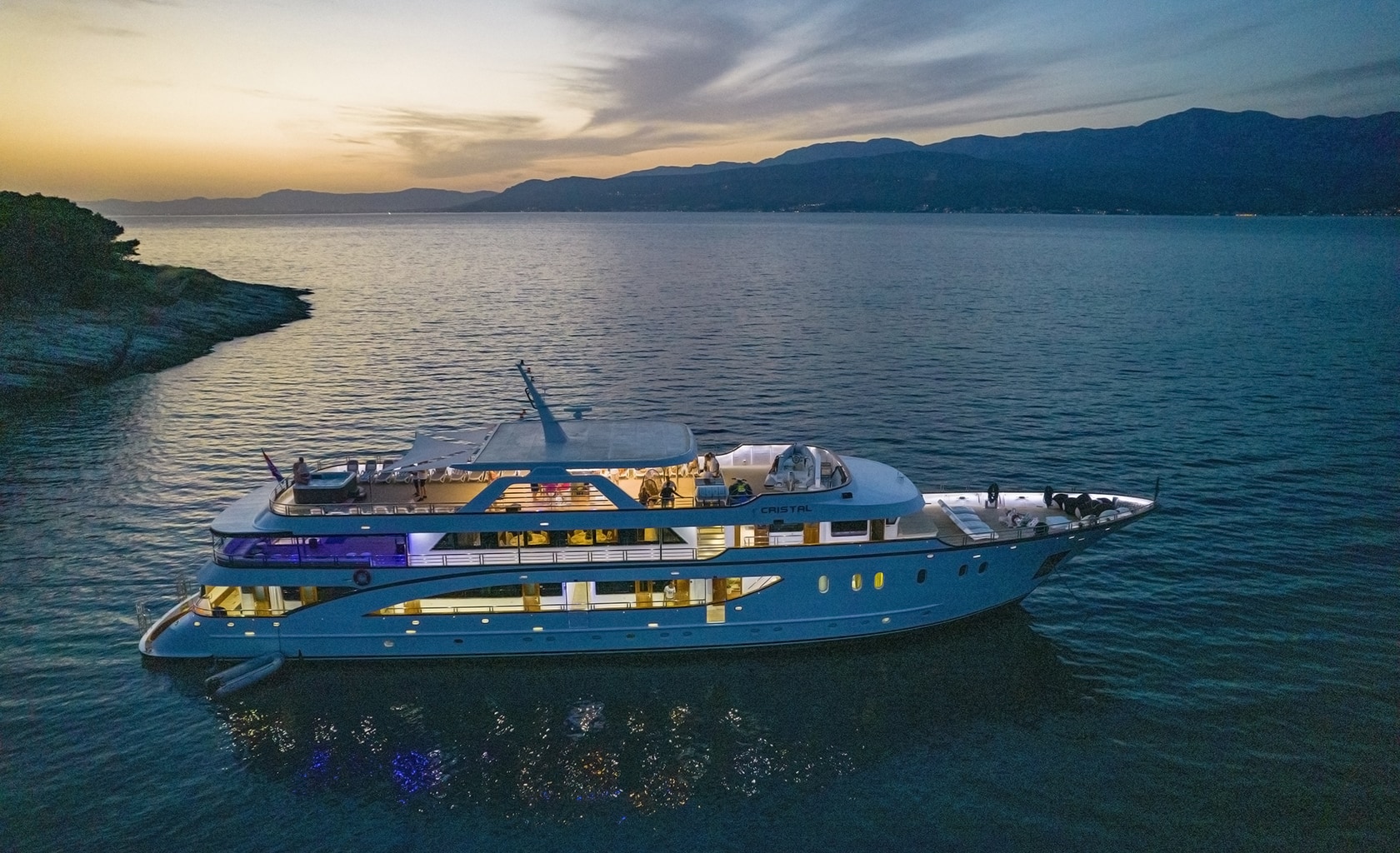 Beautiful at every hour of the day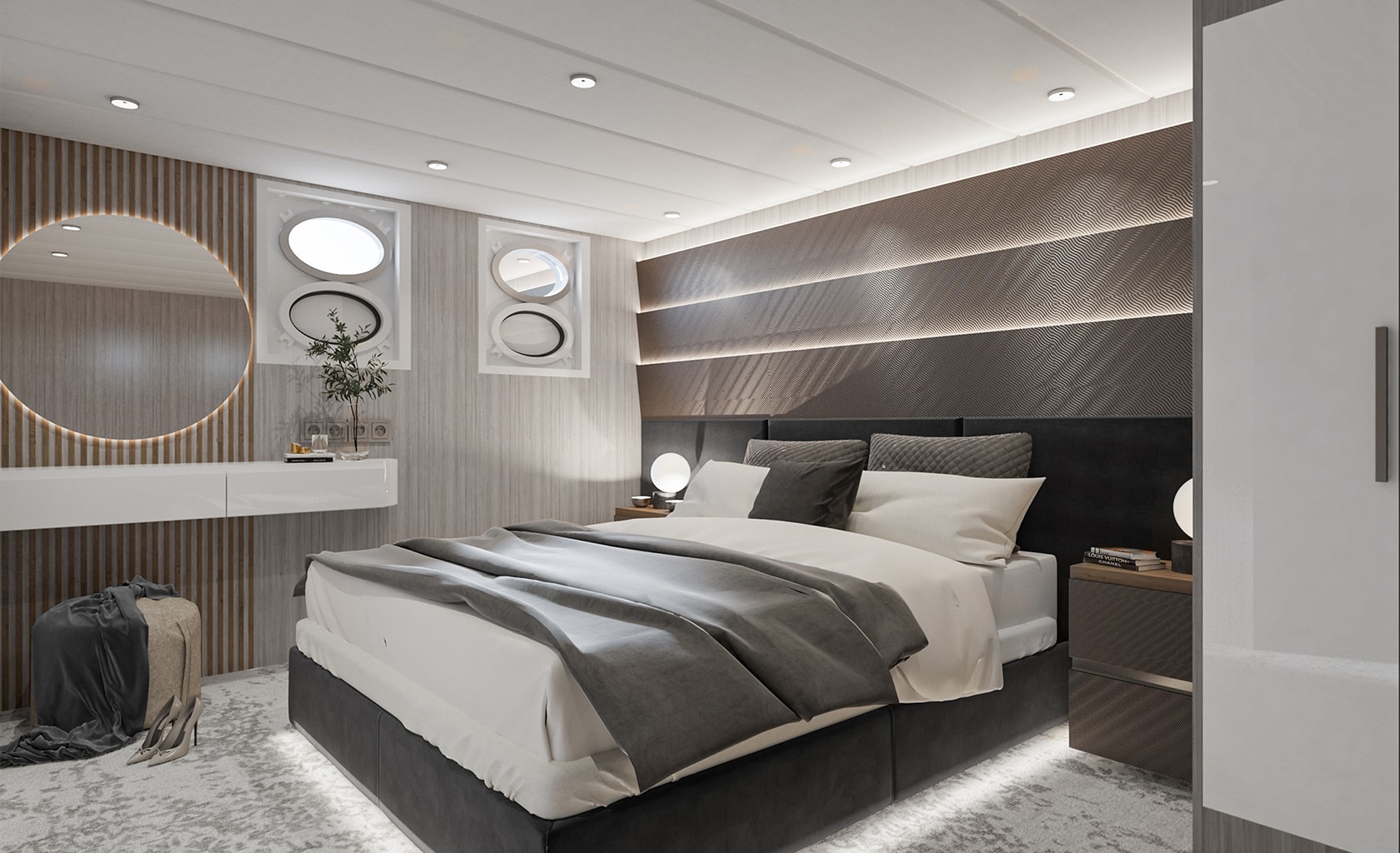 The upper deck is the perfect gathering spot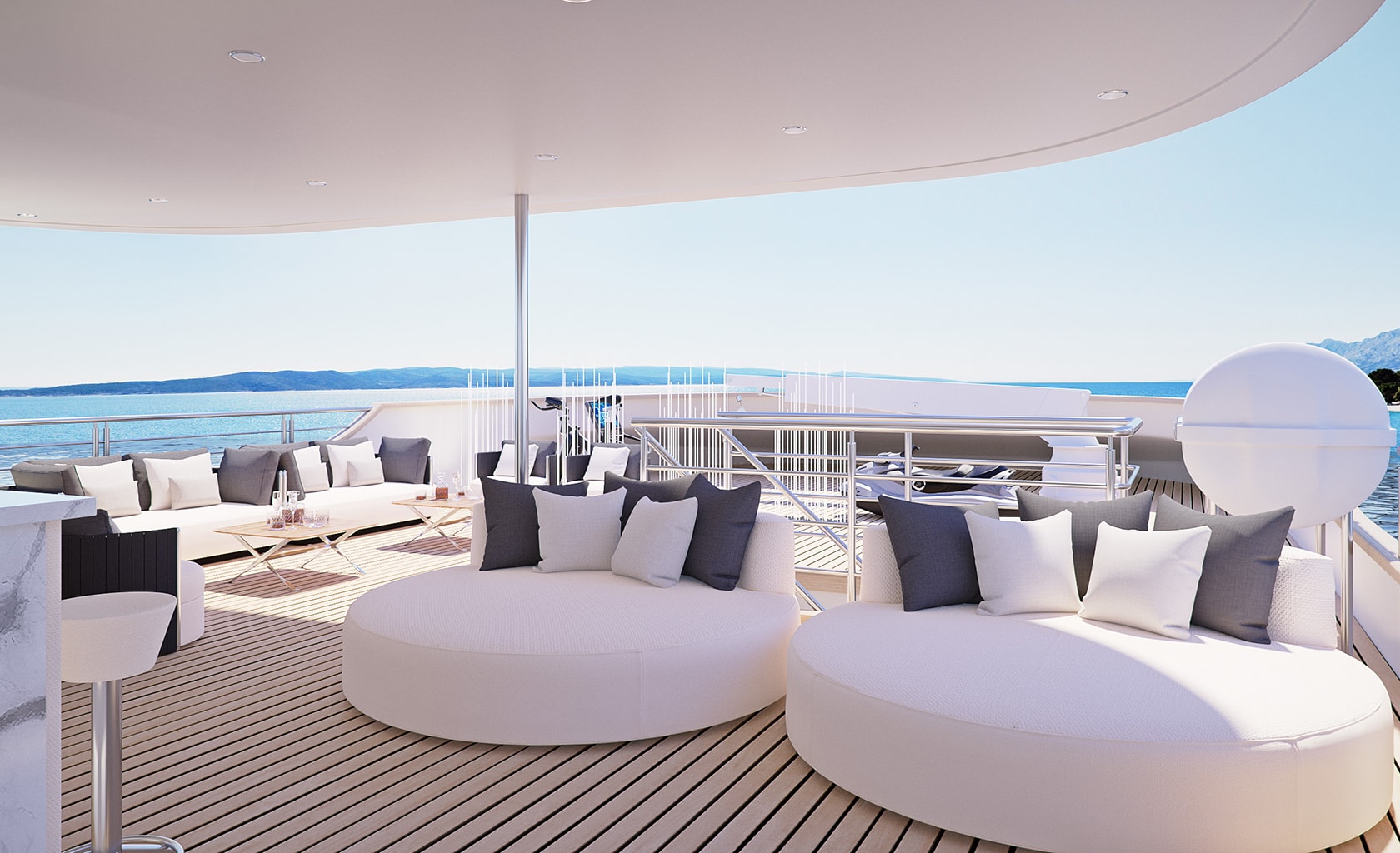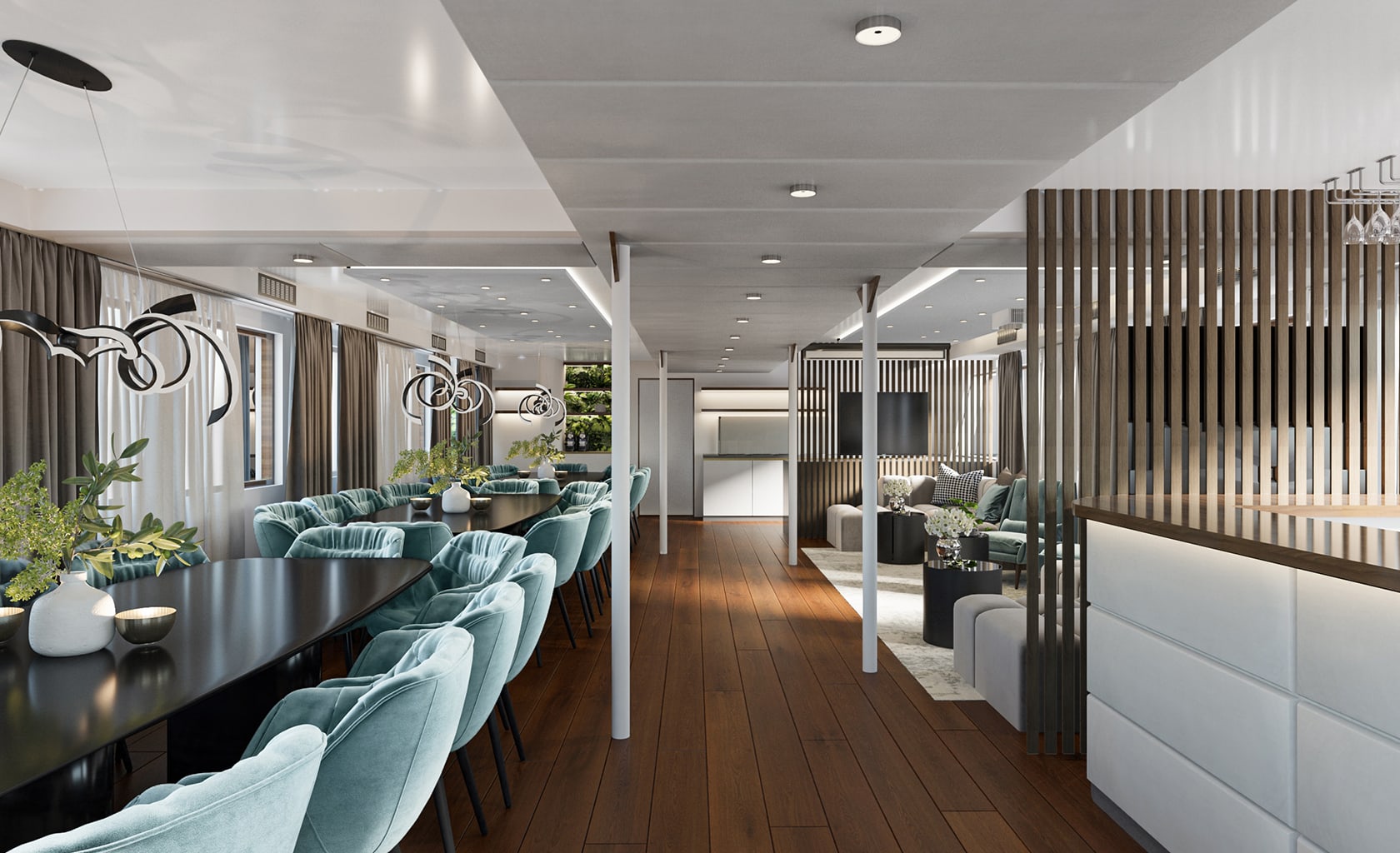 Warm and cozy indoor salon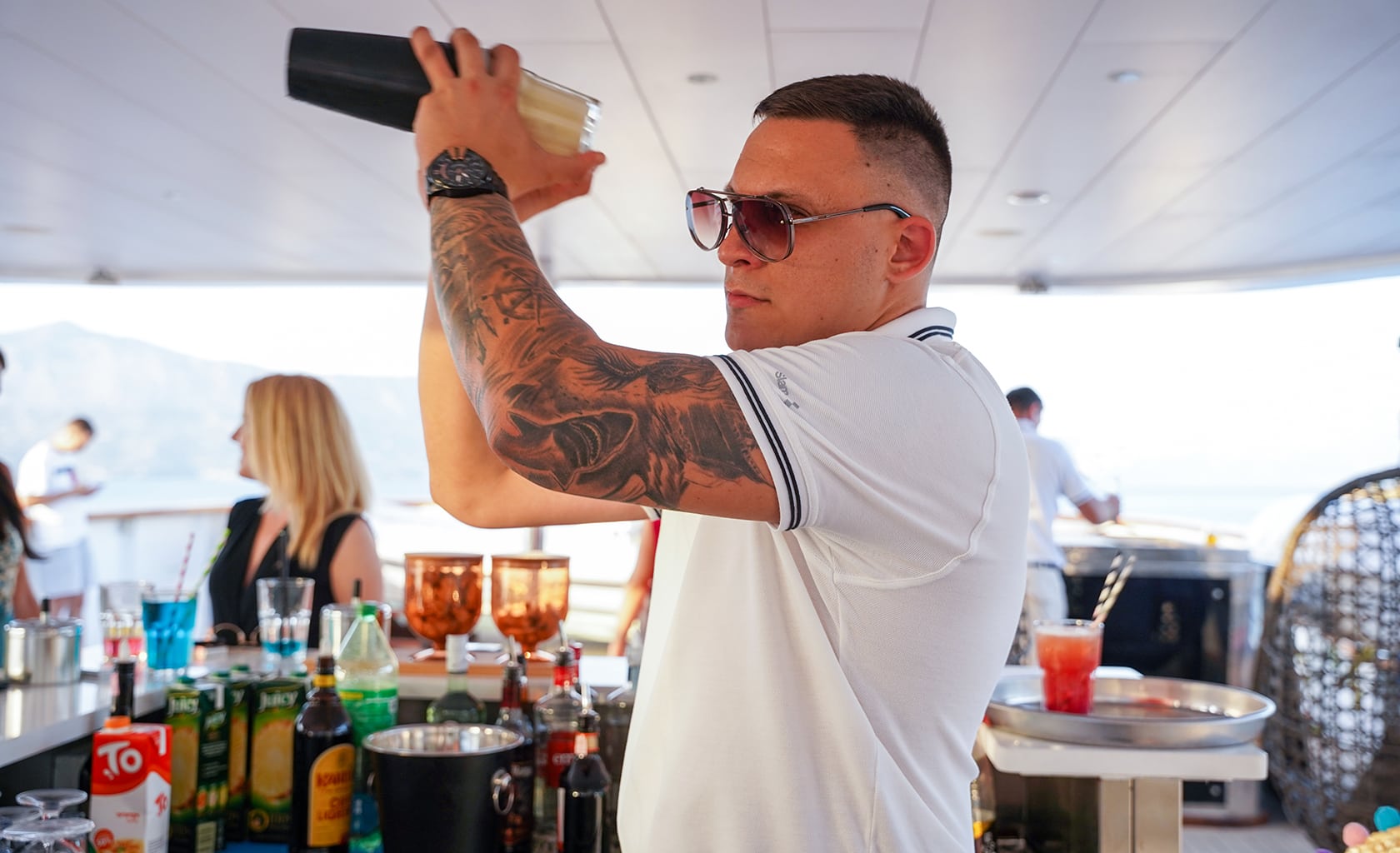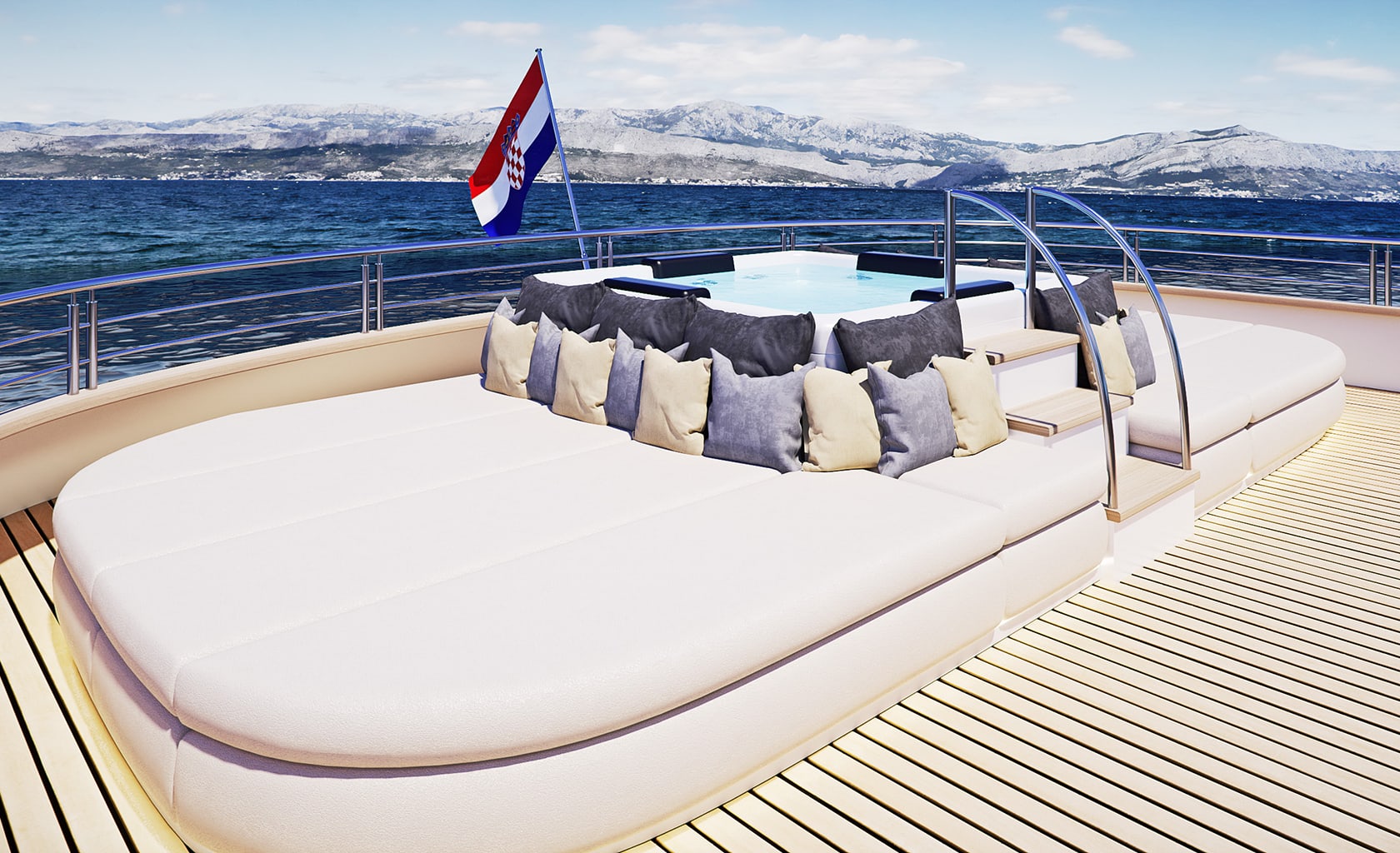 The sundeck also features a jacuzzi
Karizma
When it comes to great value for money, Karizma is it. She can comfortably sleep up to 36 guests in 19 cabins and comes with a crew of 8. Her spacious decks feature lounge chairs, a jacuzzi, and a shaded sitting area, perfect for hanging out with your group of friends. The beautiful indoor salon with wooden floors and several dining tables is the perfect place to enjoy a traditional Croatian dish while catching up with your friends. Karizma also features fun water toys, like jet skis, paddleboards, kayaks, SeaBobs, and many more.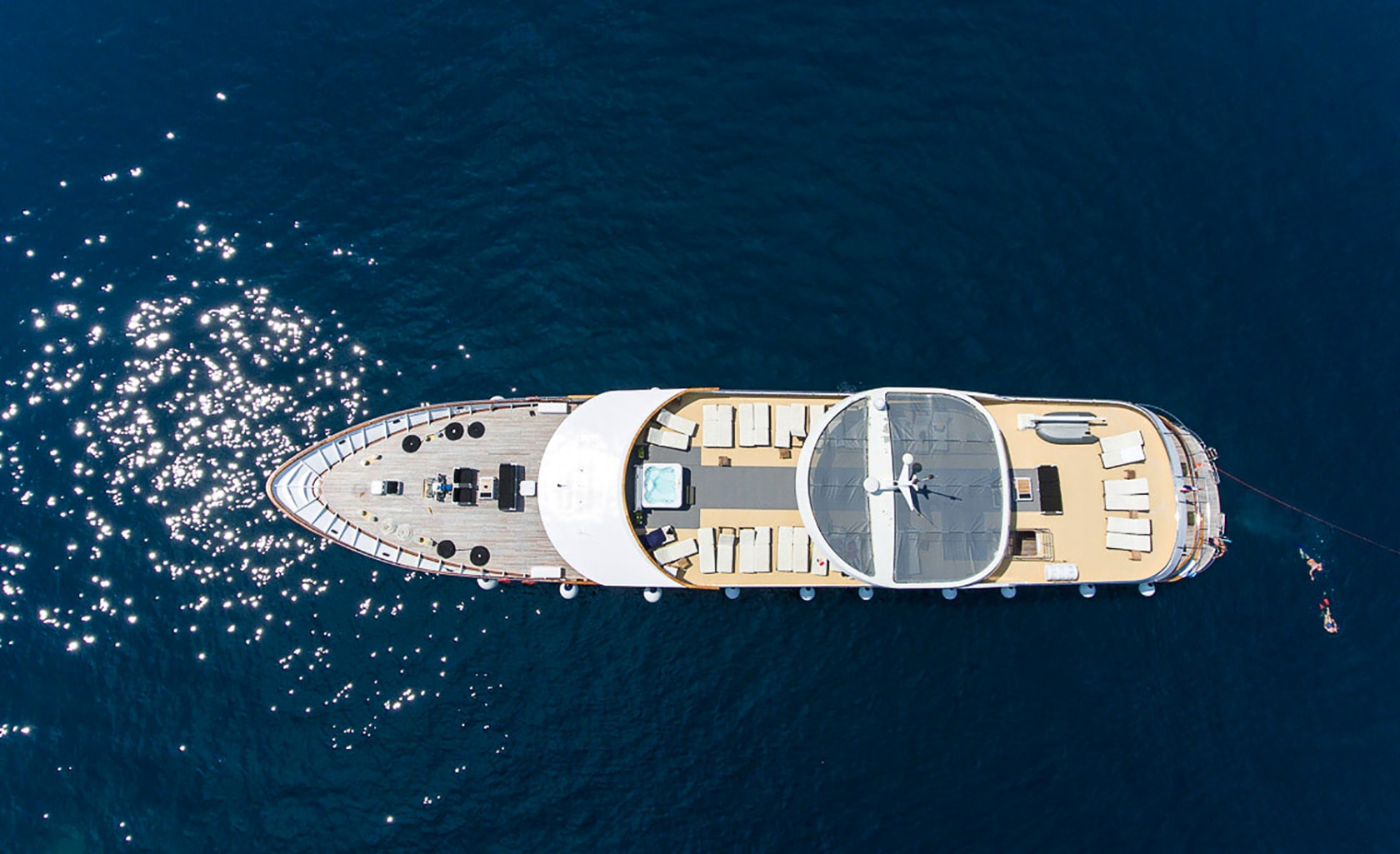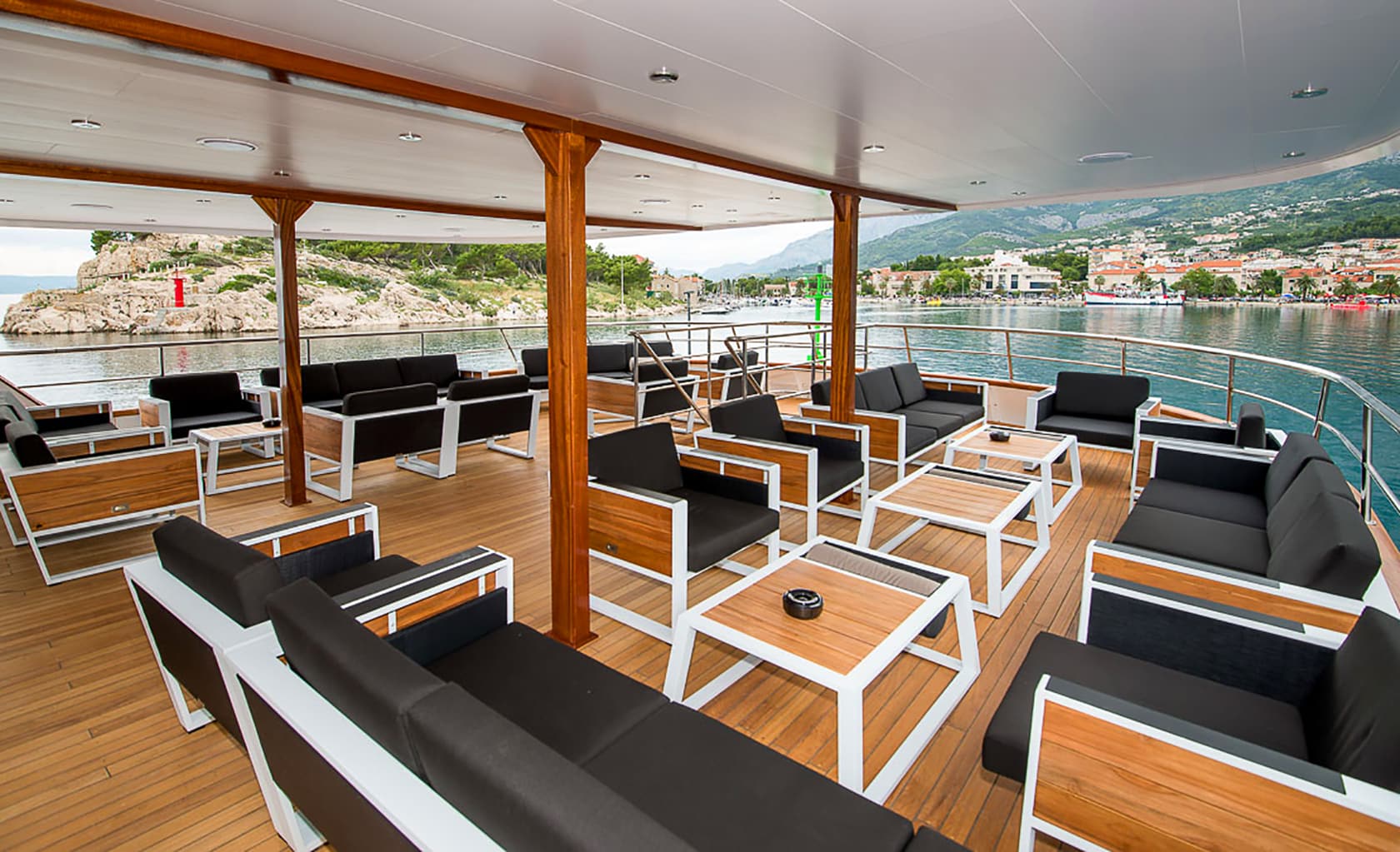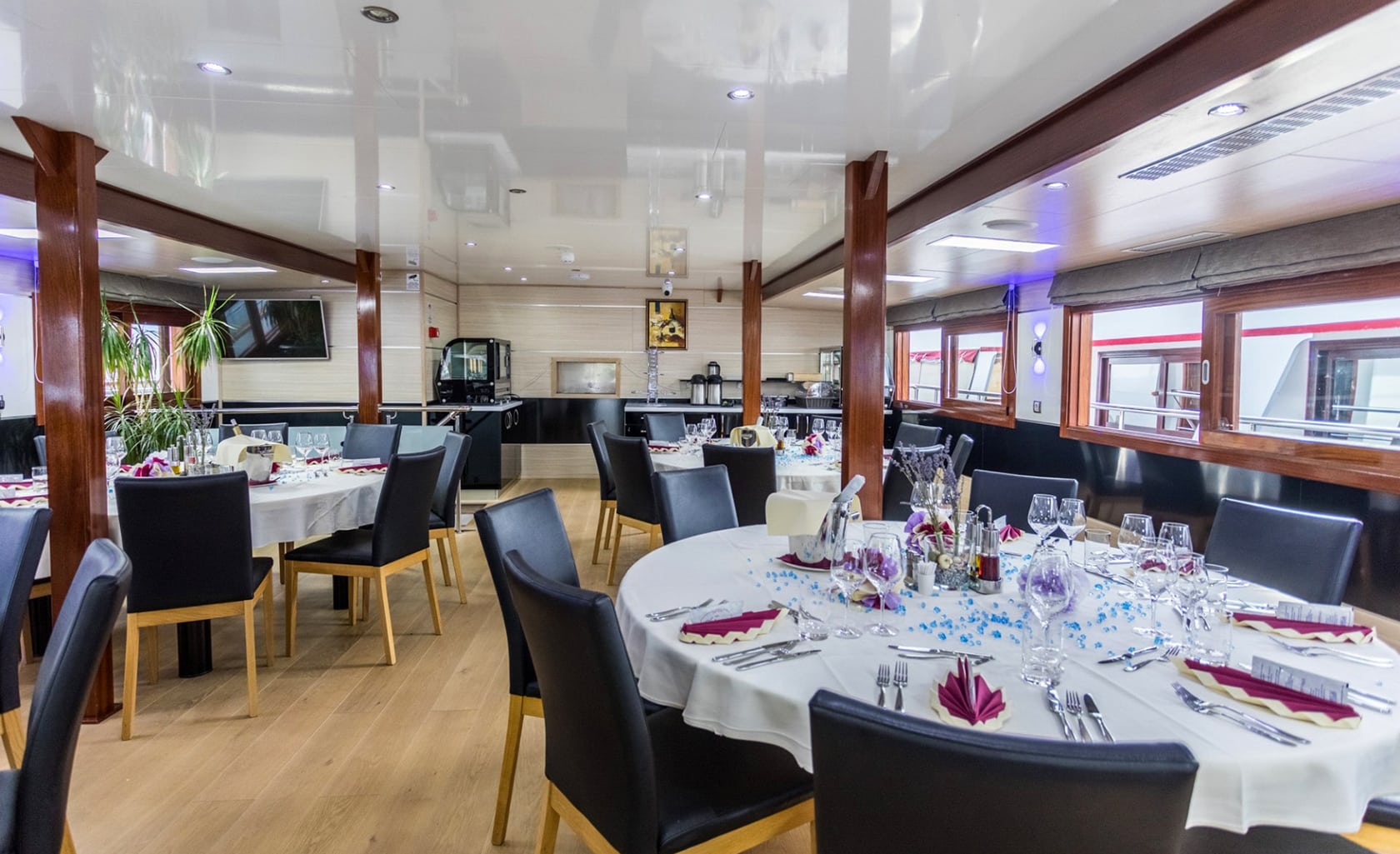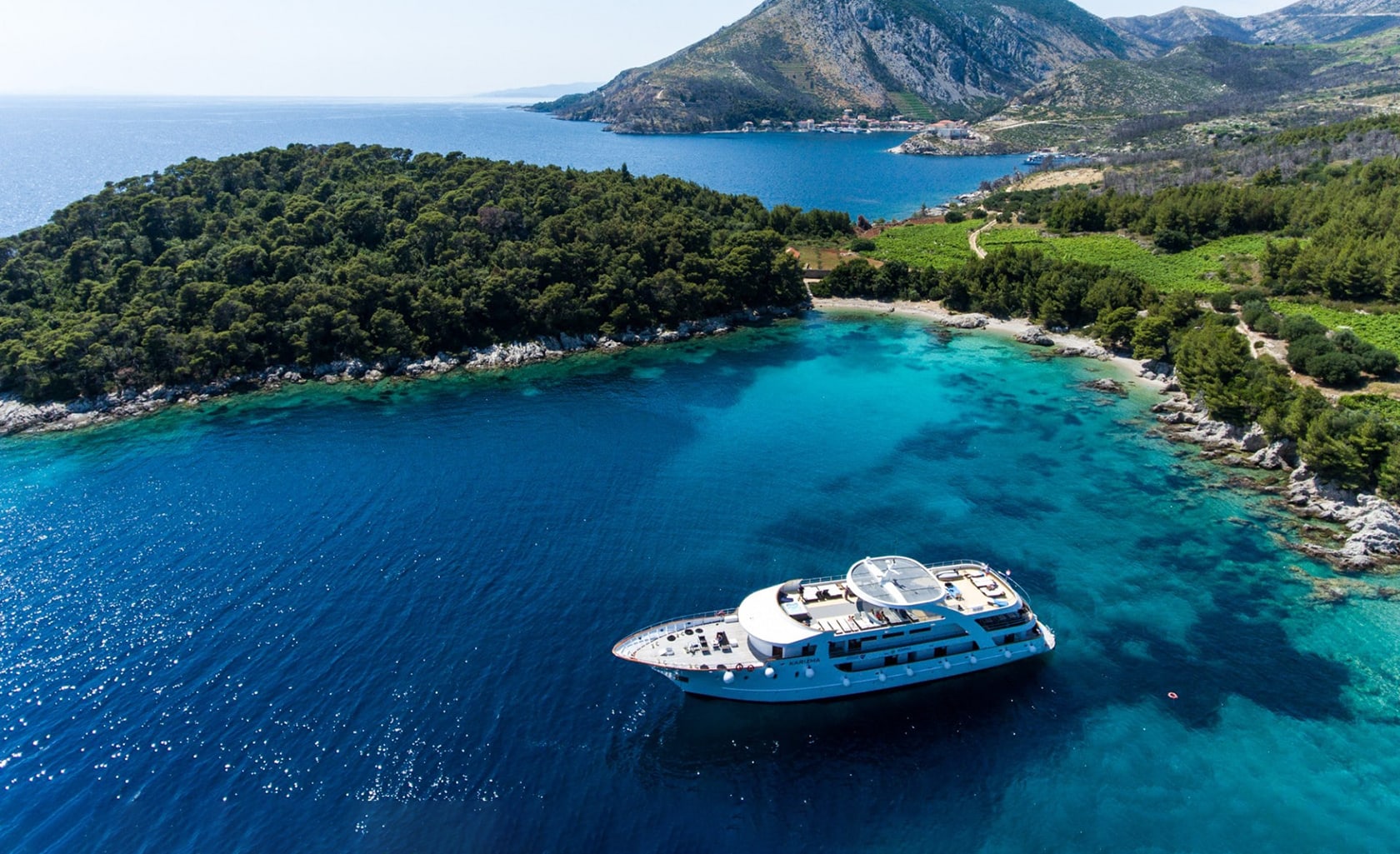 Anchored by a small Croatian island
The cozy double cabin with ensuite bathroom
As you can see, small cruise ships are the ideal choice for yachting in Croatia. They offer all the luxury amenities of large yachts but at a much lower price. You and your group of friends can enjoy a more intimate setting and still have a high-end yachting experience.
Let us know what type of yachting adventure would you like to have, and we will find the perfect small ship for you.