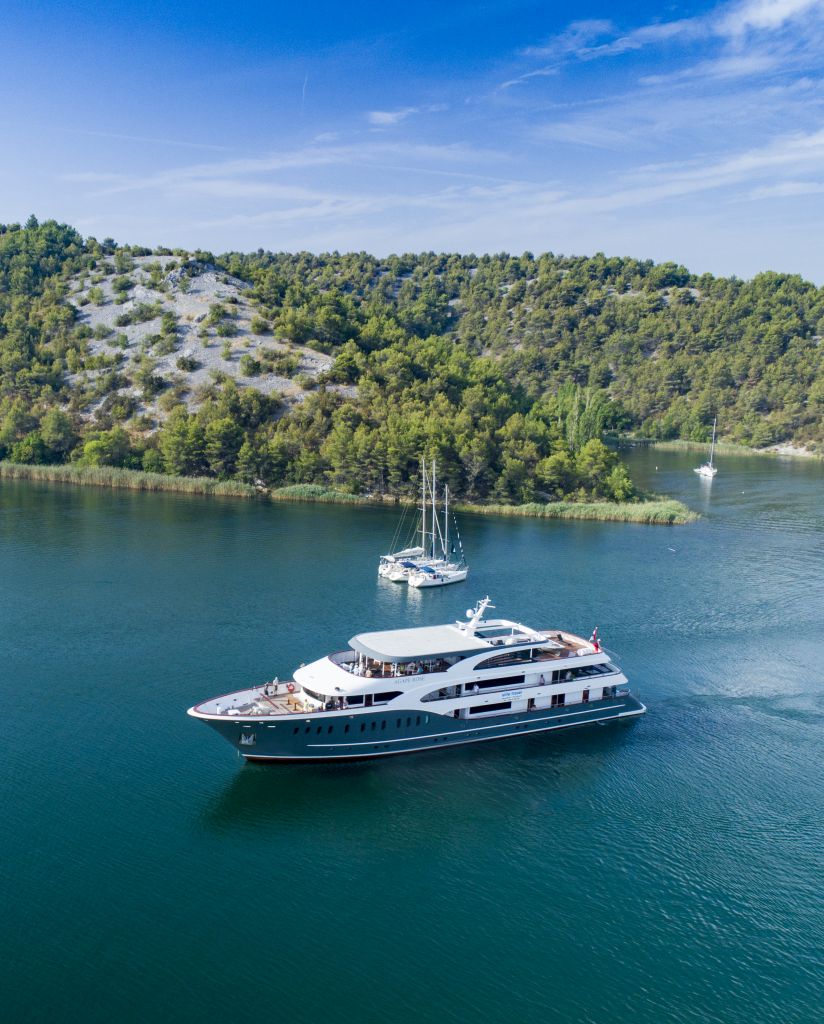 Why Are Mini Cruisers So Unique In The Yachting World?
First of all, what are mini cruisers?
They are 50 meters long luxury ships with 10 - 20 guest cabins. The last decade's trend for these ships caused a huge expansion in their building and chartering.
Why are they unique?
It is the combination of their luxury level and pricing, which you will see in this article.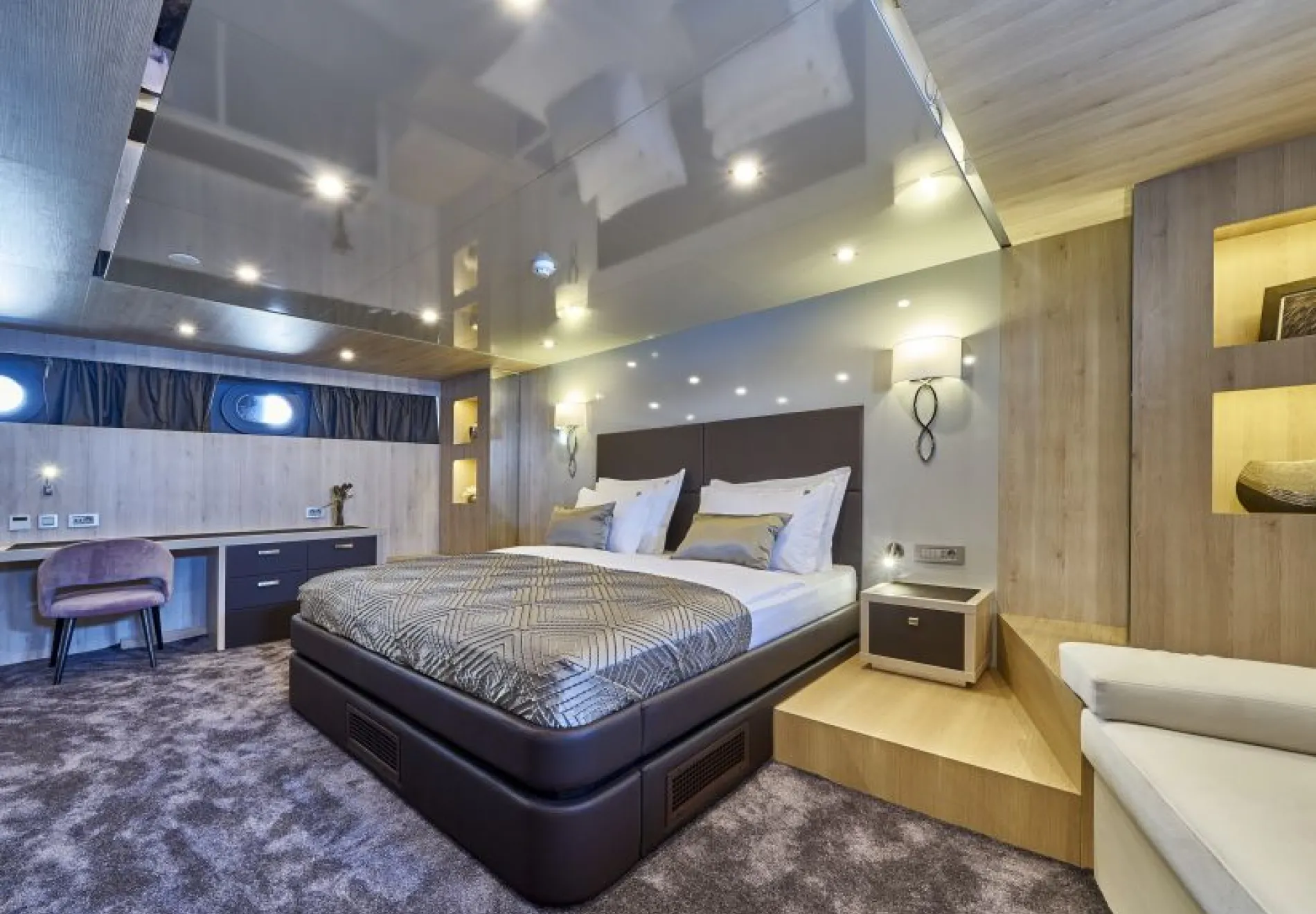 The interior
Mini cruiser cabins have the luxury design of a 5-star hotel room. All cabins come with a private bathroom and everyday cleaning service.
The saloons they offer for fine dining are on a top restaurant level.
The lounge bar is present on each one as well. Pleasant ambient with luxury sofas and a large TV is perfect for evening relaxation, snacks & drinks.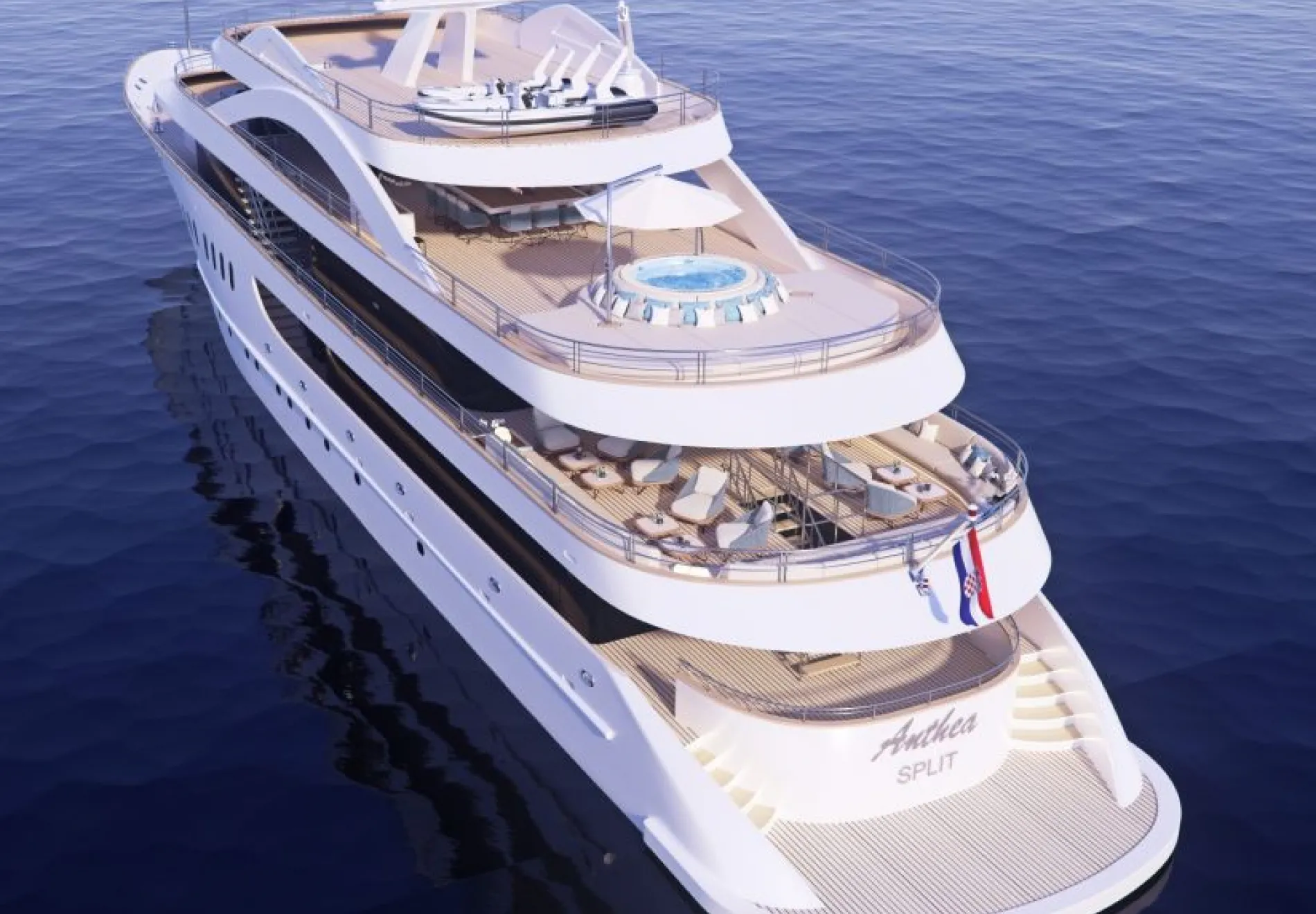 The exterior
The exterior extends to 3 floors. The lower deck is meant for swimming and enjoying sea activities.
The main deck has the exterior restaurant on the back and a "Titanic" deck on the front side of the ship.
The sundeck is perfect for laying on mattress deck chairs or drinking champagne in the jacuzzi.
This all means you have 4 - 5 big areas of fresh air, which means that even if there are 40 of you on the ship, you won't lack privacy and comfort.
Activities and equipment
Water sport activities they offer have a great variety: jet skis, sea bobs, waterskiing, paddleboarding, kayaking, canoeing, donut and banana riding, wakeboarding, snorkeling.
Certain mini cruisers have a swimming pool as well, which is great for the kids.
Activities you can do for health and relaxation are fitness, yoga, group exercises, sauna, and sunbathing.
Finally, for the fun, if you are staying on board during evenings, organizing karaoke nights, or private DJs is a great idea on these ships.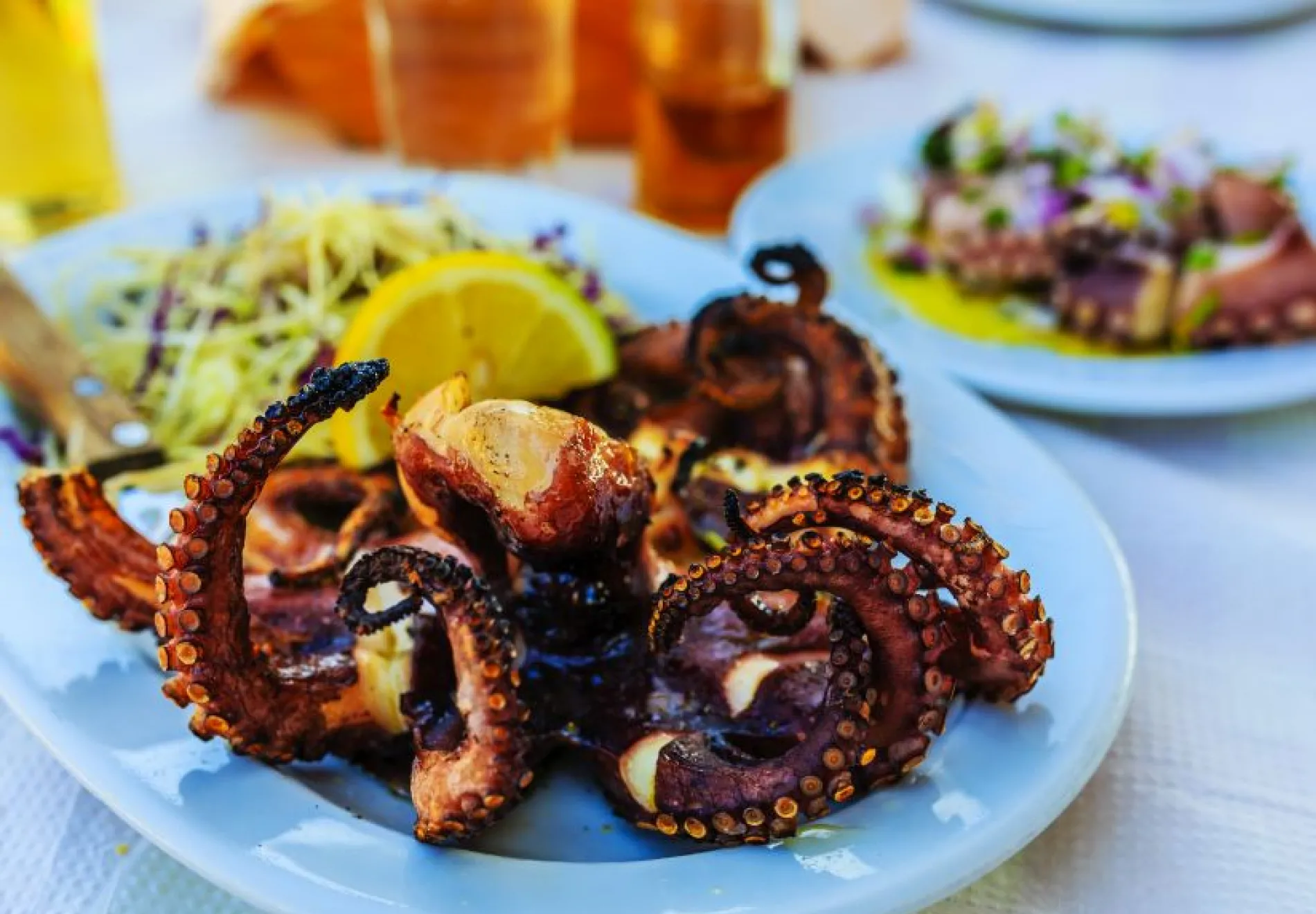 The food
Croatia has one of the finest cuisines in the world. Master chefs on board will be preparing Mediterranean specialties every day, personally for you. They will specifically take care of any possible allergies, strong dislikes, and, of course, preferences.
Breakfast type on a mini cruiser? Luxury buffet whenever you wake up.
Lunch and dinner? You'll have soups, meat, fish, vegetables, pasta, authentic specialties, and brilliant deserts. Of course, no need to ask, there will be delicious seafood such as seashells, shrimps, prawns, octopus...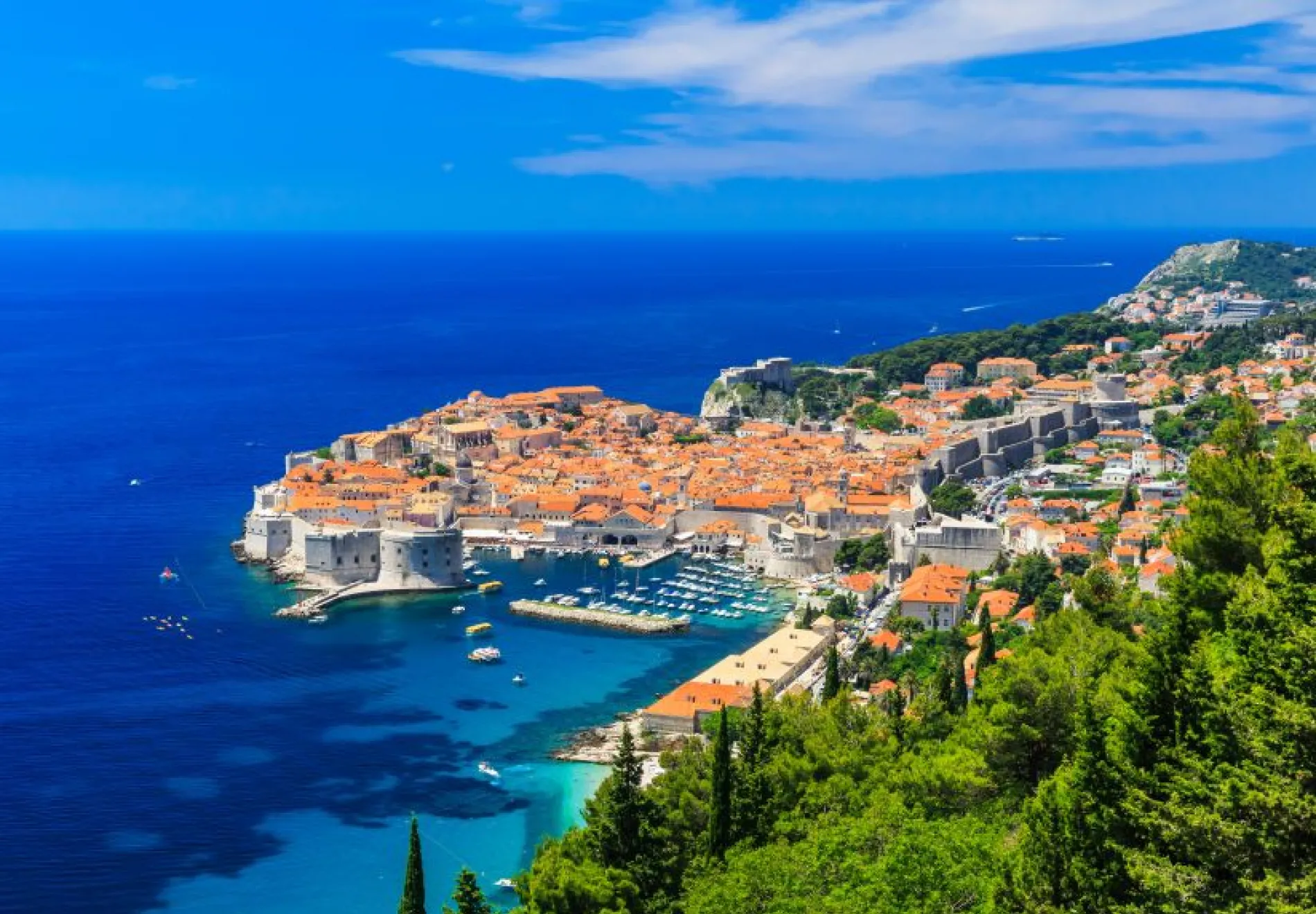 Croatia as a destination
All the mini cruisers we are talking about are doing business in Croatia.
What can you see in Croatia? Breathtaking bays, medieval towns, beaches, natural parks, islands, islets, UNESCO protected sites, mega-popular destinations such as Hvar and Dubrovnik.
What can you do and experience in Croatia? Relaxing activities such as wine tastings, excursions, sightseeing, and panoramic tours. Also, adventurous activities such as bungee jumping, ziplining, scuba diving, hiking, rafting.
Optimal climate conditions, warm people, and great food are waiting for you.
Price performance
This is a completely new segment of yachting that is exceptional. Actually, there is no better option when it comes to price performance in the world.
Concretely, in terms of quality, similar ships in other destinations easily cost more than € 150,000 per week. Mini cruiser owners in Croatia are incredibly competitive for clients interested in charter cruises, having their prices set from € 75,000 to € 110,000 per week, which you will see later.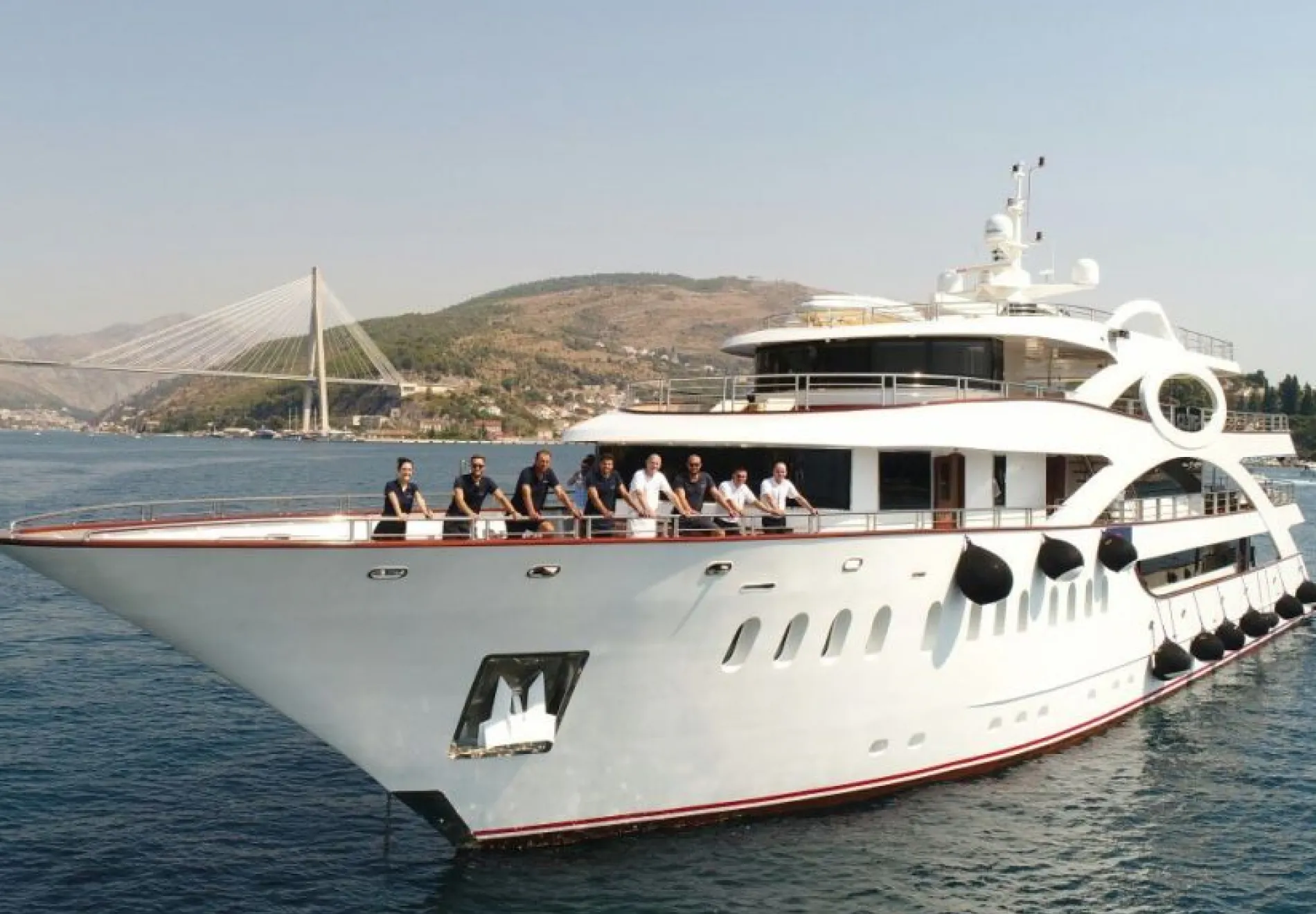 Organization and personalization
Mini cruisers are not just about the product and service. It is about creating the ULTIMATE YACHTING EXPERIENCE for you.
Organization from Goolets agency and the crew is about creating every aspect of your detailed preference list into reality. The route can be adjusted as well, according to your special wishes.
The best part? Goolets has prepared a special "super host" program, where we can provide you with a special "guide", that can take your experience from a 5 stars holiday to a 7 stars holiday. See what can they do for you here.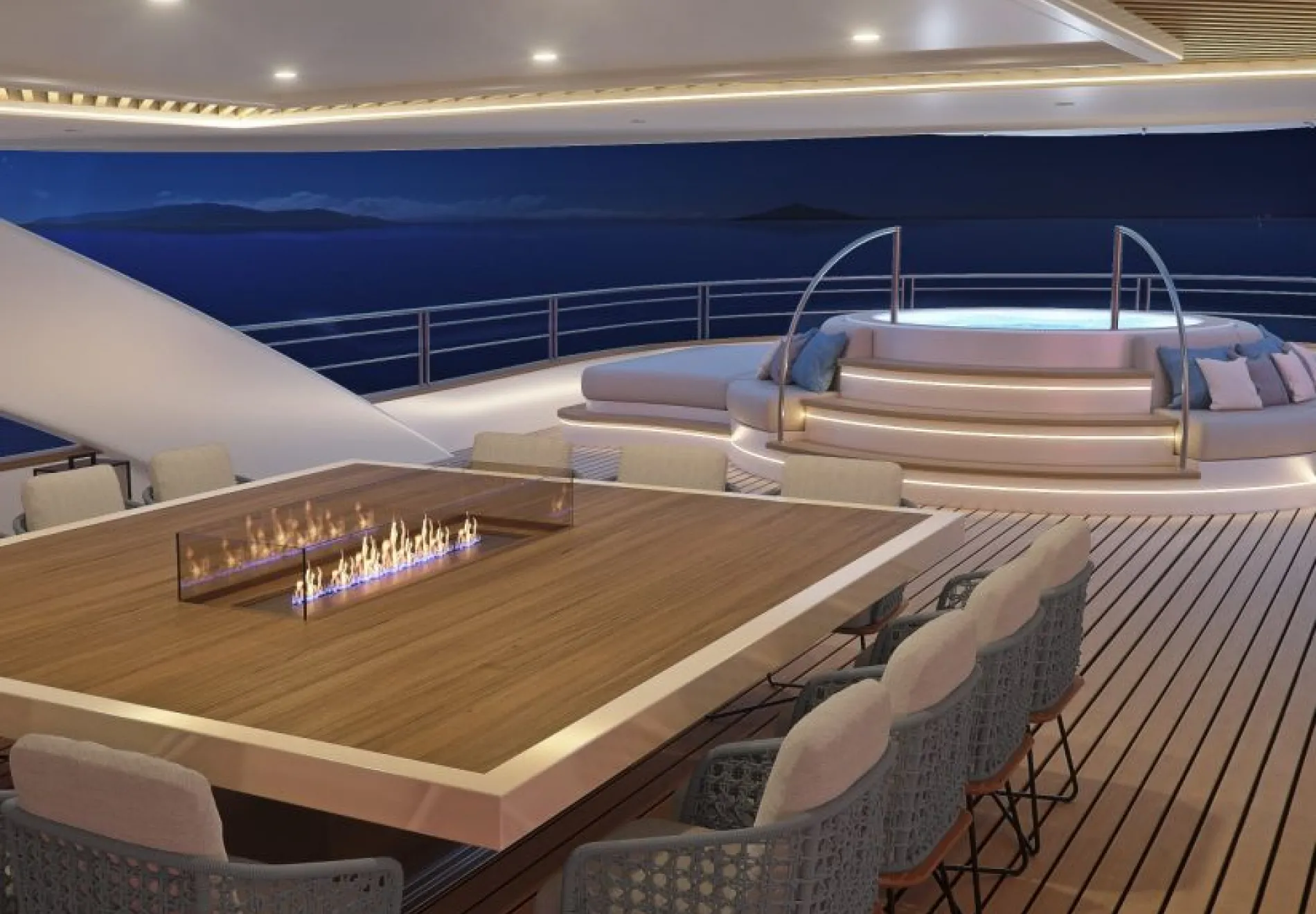 Special programs
At the moment we are preparing some special experiences.
They are called 1.) zen program, 2.) children program, 3.) luxury experience program, 4.) best local experience program.
If you would like to learn more about this to boost your experience with any of these programs, it would be our pleasure to assist you.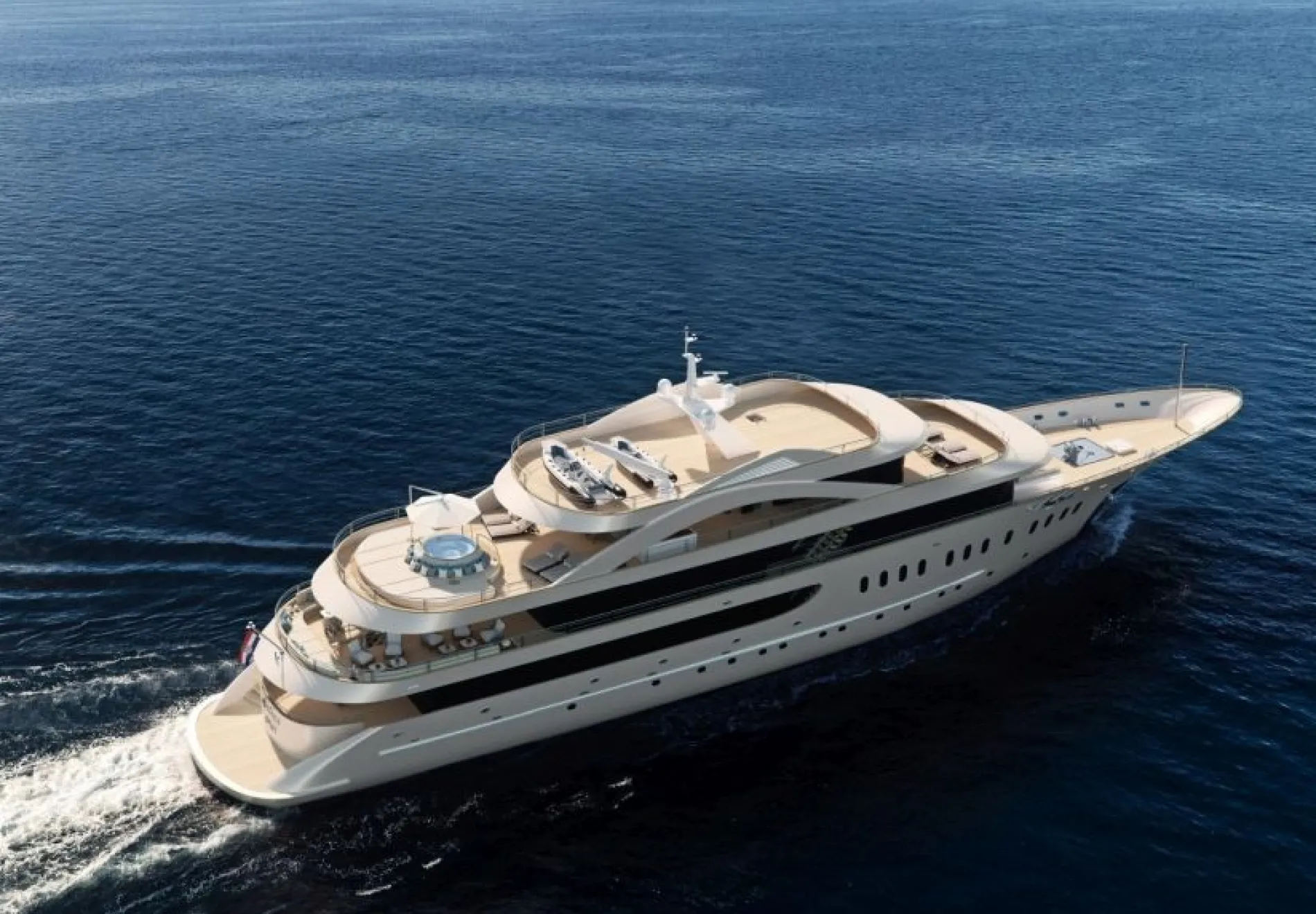 And now, your pick!
So now that you know all the important information about mini cruisers, which one should you pick?
Here are TOP 4 value for money mini cruisers for you:
Mini cruisers, as a luxury segment of nautical tourism, provide the best value for money in the whole world. And it's all happening on the beautiful Croatian coastline, where they sail through the perfectly blue Adriatic sea.
Fill out this form to learn more about your pick.