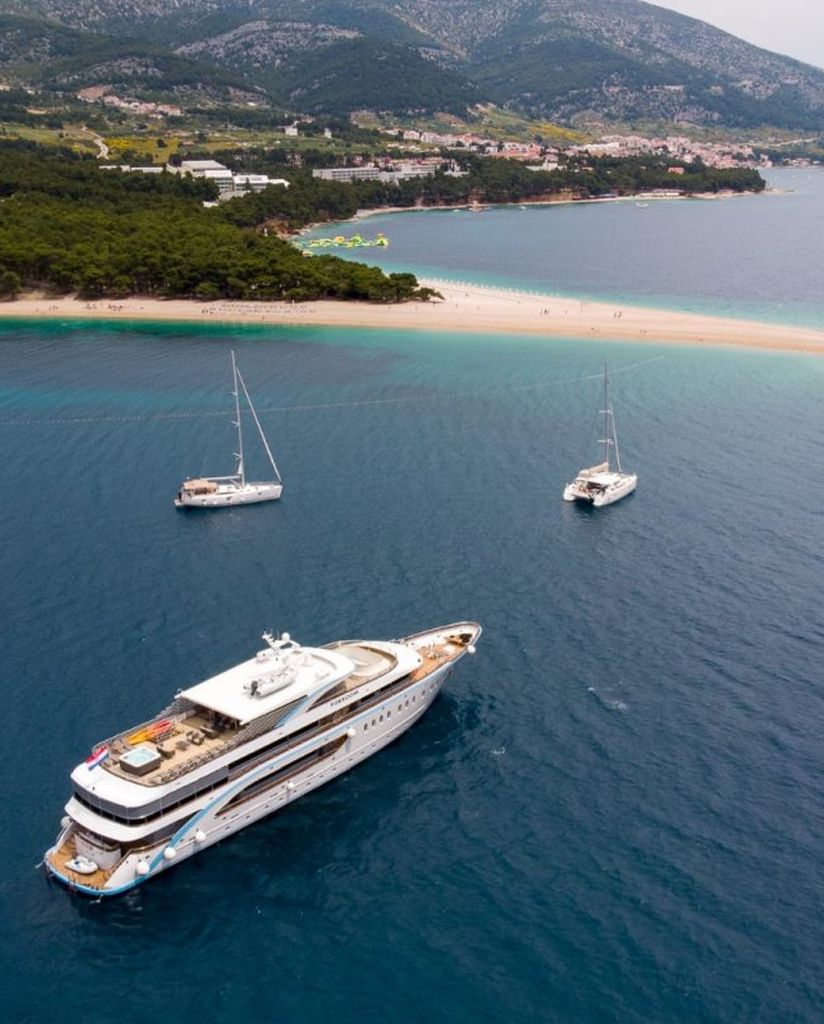 Differences Between 11 and 18 Cabin Mini Cruisers
Why do some mini cruisers have 11 and some 18 cabins even though they are all around 50 meters long?
It's because of luxury. 11 cabin cruisers are simply better, different, and more expensive.
Here are 5 arguments that describe that.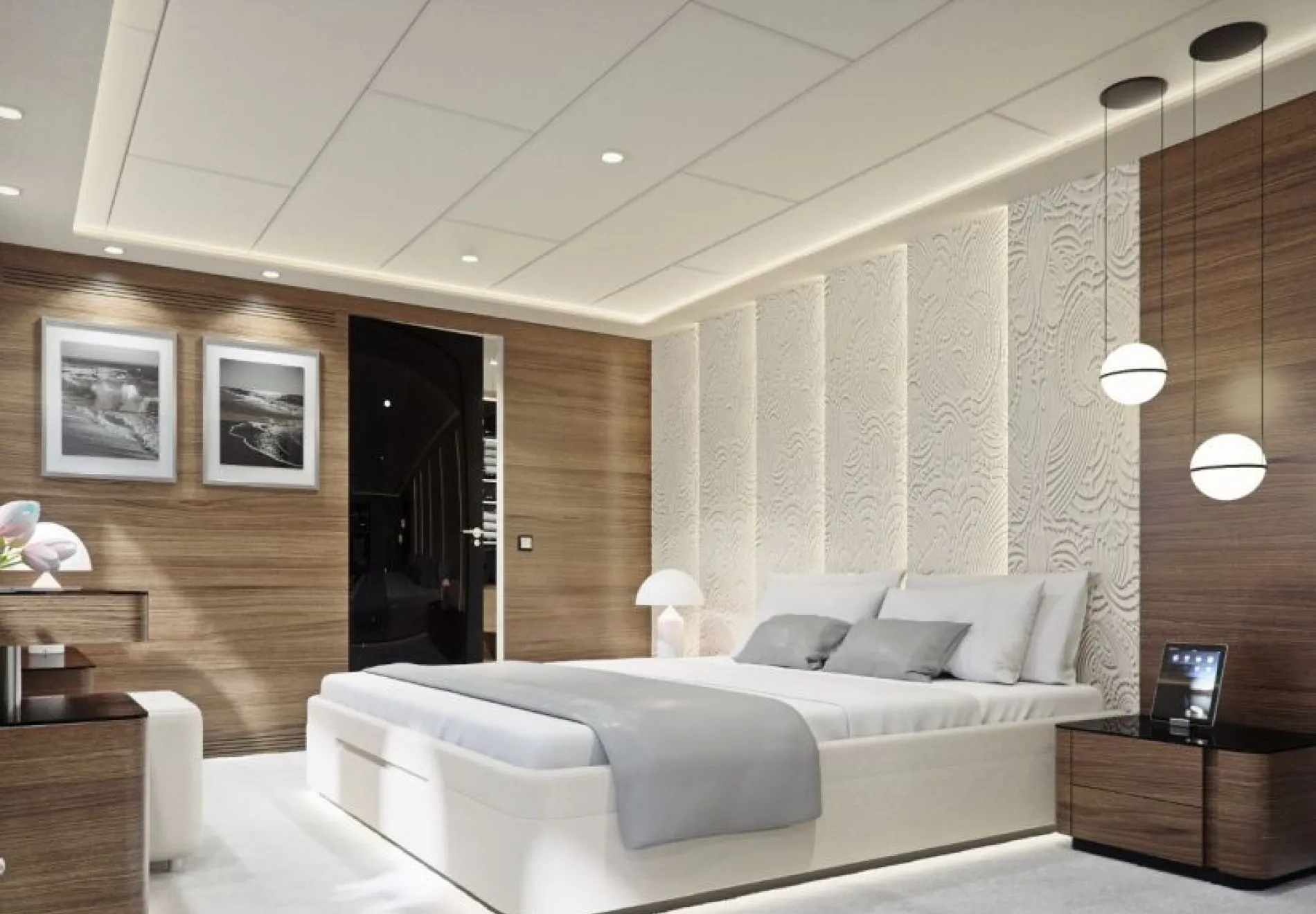 1. Much bigger cabins
Since 11 cabin mini cruisers have fewer cabins on an equally big ship, they are built differently. They provide more comfort, space, and a 5-star hotel room level.
And yacht Freedom is a living example. In 2022, a million-dollar investment will get Freedom totally renovated and refurbished, from 18 cabins for 36 people to 10 cabins for 20 people. That means the cabins are going to get A LOT bigger.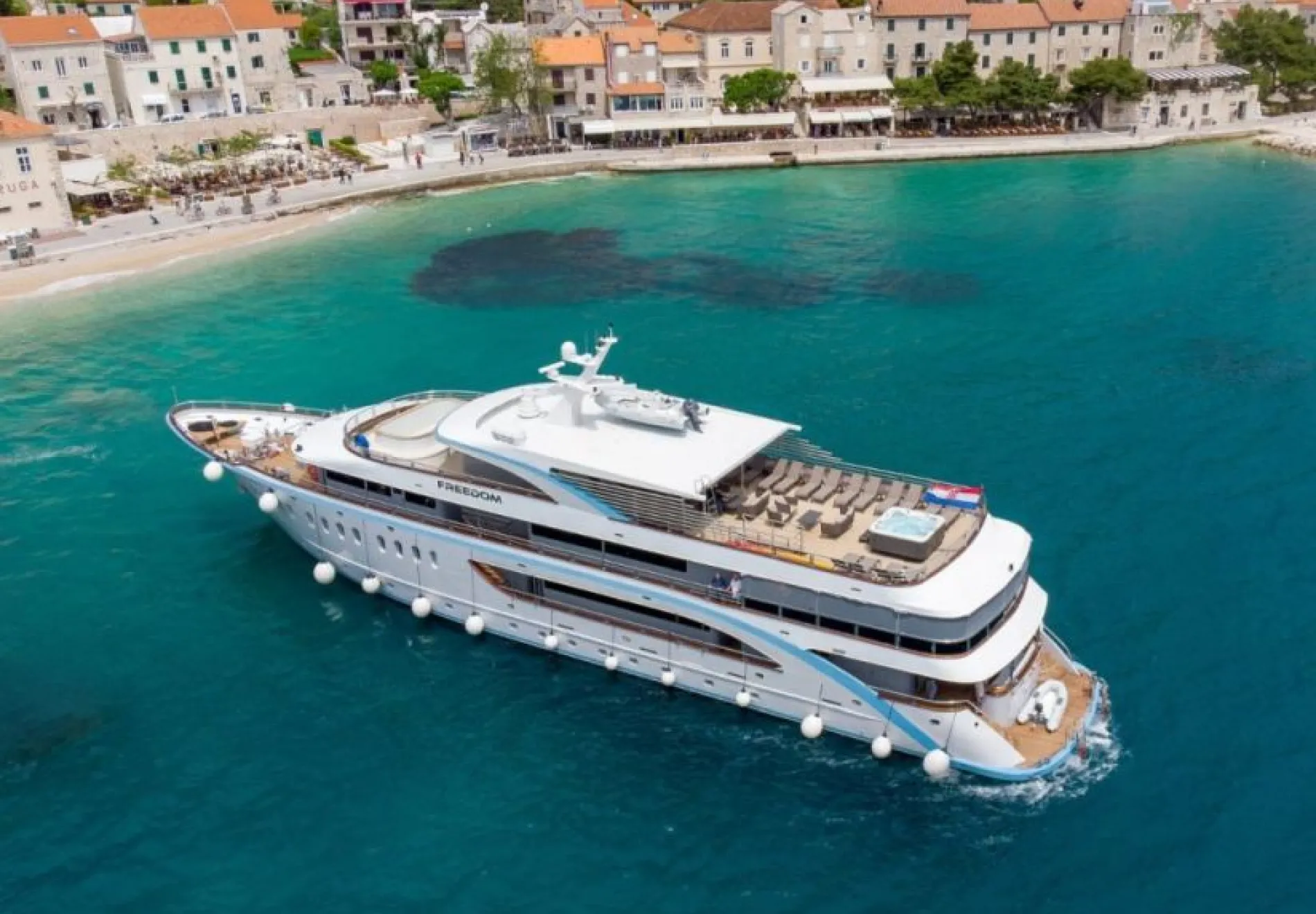 2. More space
11 cabins mean maximally 22 people on the yacht, as opposed to 36 people on 18 cabin yachts.
Fewer people means more space, and more space means greater peace. This is valid both for interior and exterior. You are invited to enjoy yourself comfortably, without any compromises.
And you're also invited to be one of the first clients on the new Freedom in 2022.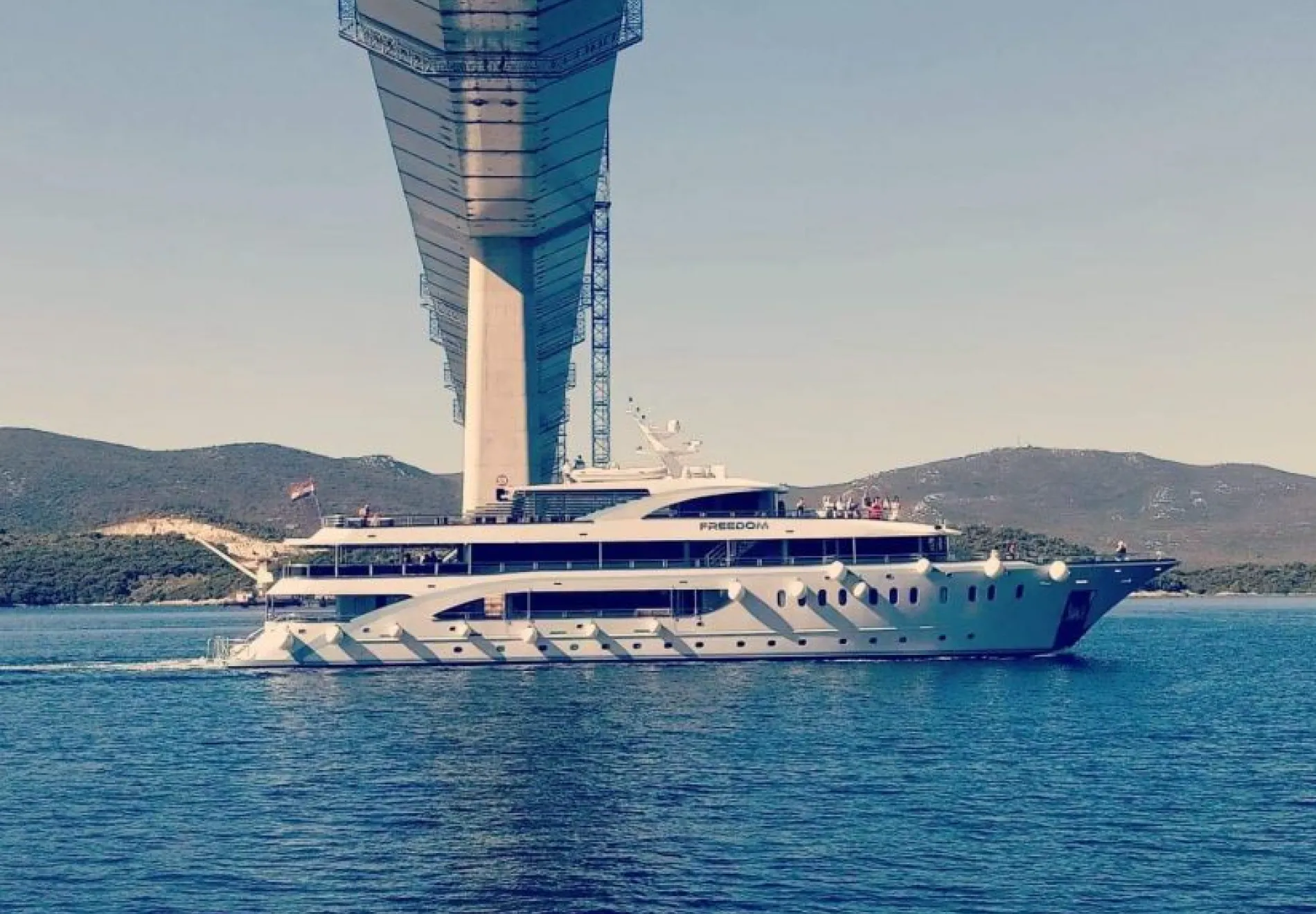 3. A different kind of experience
While cruising on an 11 cabin yacht, you'll feel that the 50-meter ship is practically completely yours, with an enviable level of privacy. It's like the vacation life of superstars, or like in the movies (Freedom actually has an exterior cinema with a music system on board).
So, this private luxury concept is the complete opposite of big classic cruisers that do business on a cabin charter principle.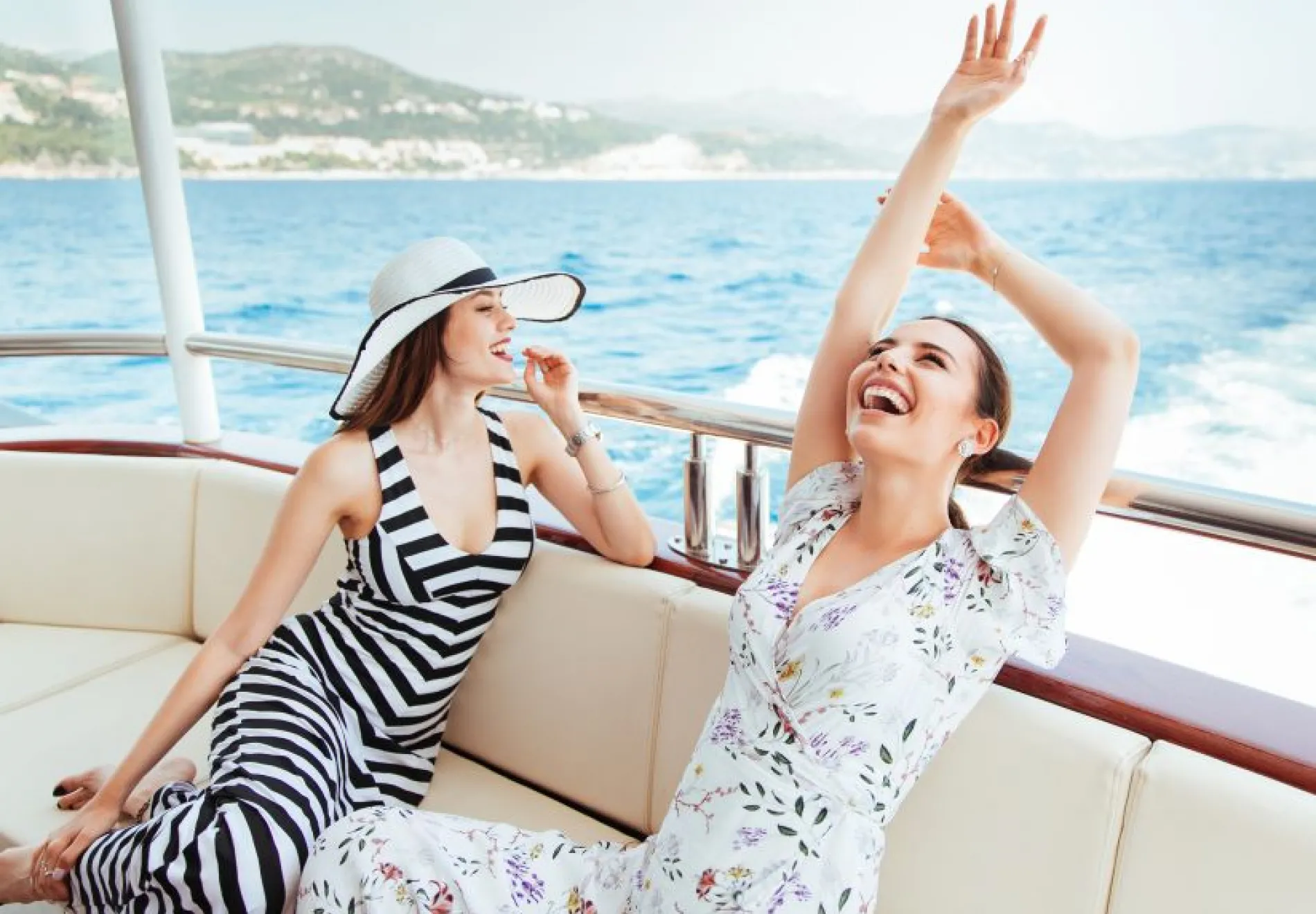 4. Crew - guest ratio
Both mini cruiser types have the same number of crew members, which is around 10 people. So, on an 11 cabin yacht, there is around one crew member for every two guests on board. This level of luxury is even comparable to mega yachts.
AND there's one additional crew member from Goolets who can be available for concierge services on board.
AND there's something even better! Goolets has prepared a special "super host" program, where we can provide you with Zen, Children, Luxury Experience, or Best Local Experience program. Ask us for additional info.
5. Price
For fewer people, the price is higher. That sentence will only make sense to you if you understand luxury principles and if you liked the first four arguments.
The price for Freedom is actually a bit lower because this will be the first sailing year that sails in this new look. For 2023 we are planing 20% higher prices, so this is the ideal timing for you.
We only offer the new Freedom in 2022 to repeated customers and high VIP clients because once the official programs are out, the yacht will be booked quickly and completely. This is your chance to book the "cream de la cream" yacht in Croatia.
Other great choices are Anthea and Agape Rose. None of them lacks any luxury.
Regardless of your choice, contact us for more information here.