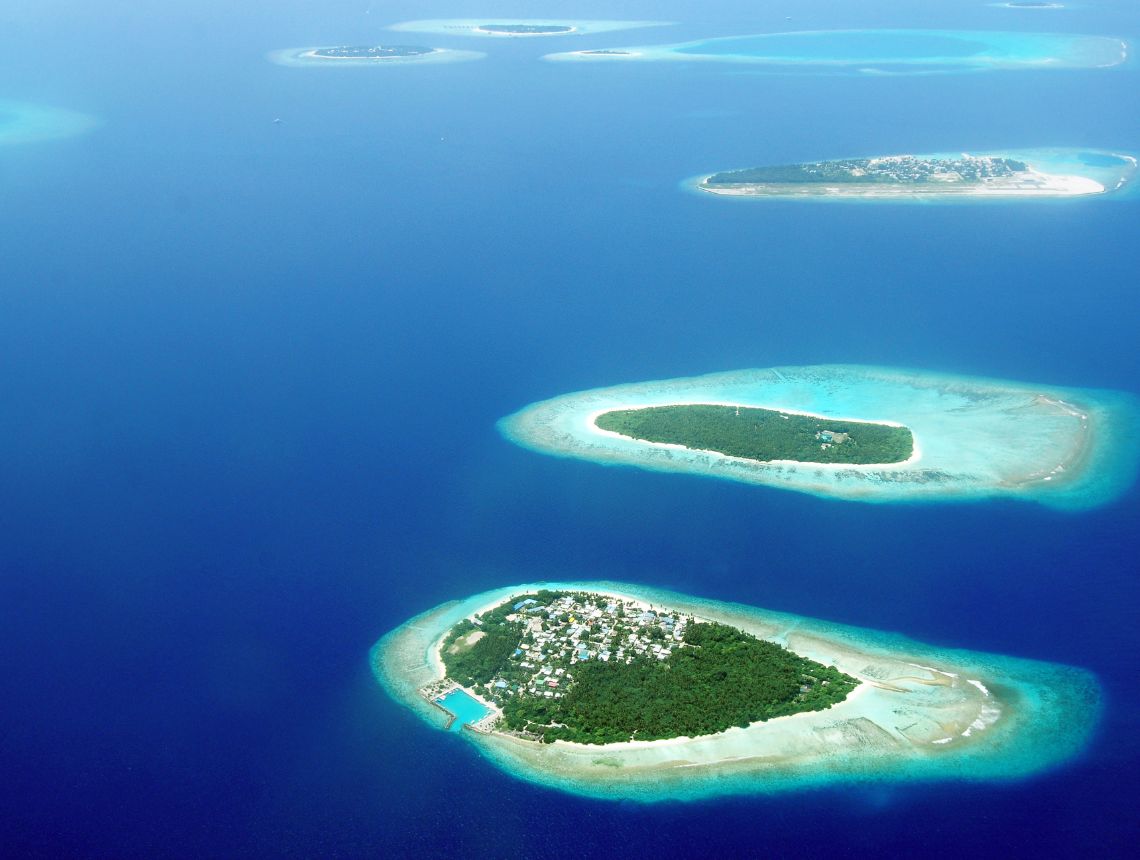 Yacht charter in the Maldives
With over 1,000 islands spreading over 26 atolls and a pristine environment, with mesmerizing turquoise water, the Maldives is a true tropical paradise. The coral reef's rich and diverse marine life attracts divers and snorkelers from around the world, making the Maldives one of the most popular destinations for vacations.
Keep reading to find out the best way to discover the Maldives, the must-visit places, and what kind of activities you can do while there.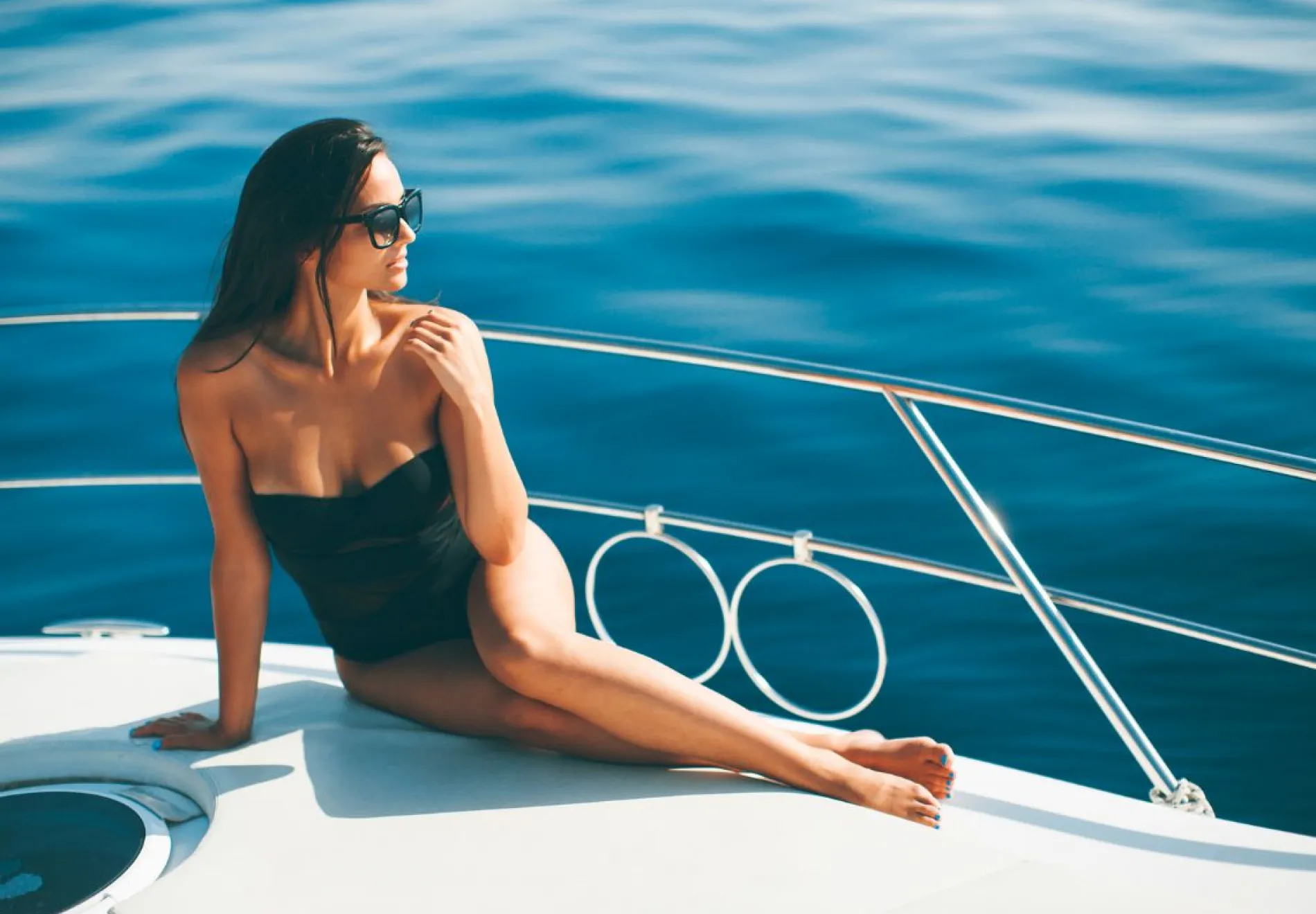 Privacy, comfort and personalized service
If you are the kind of person who wants to see the most beautiful place on Earth, away from mass tourism, a yacht charter is the best way to explore the Maldives. Chartering a yacht provides multiple benefits, such as privacy, flexibility, personalized service, and luxurious amenities. Besides relaxing on your personal yacht while cruising among the atolls, the charter routes will take you to the best spots for snorkeling, diving, swimming, and beach visits. Let's explore these locations in more detail.
BEST DIVING SPOTS IN THE MALDIVES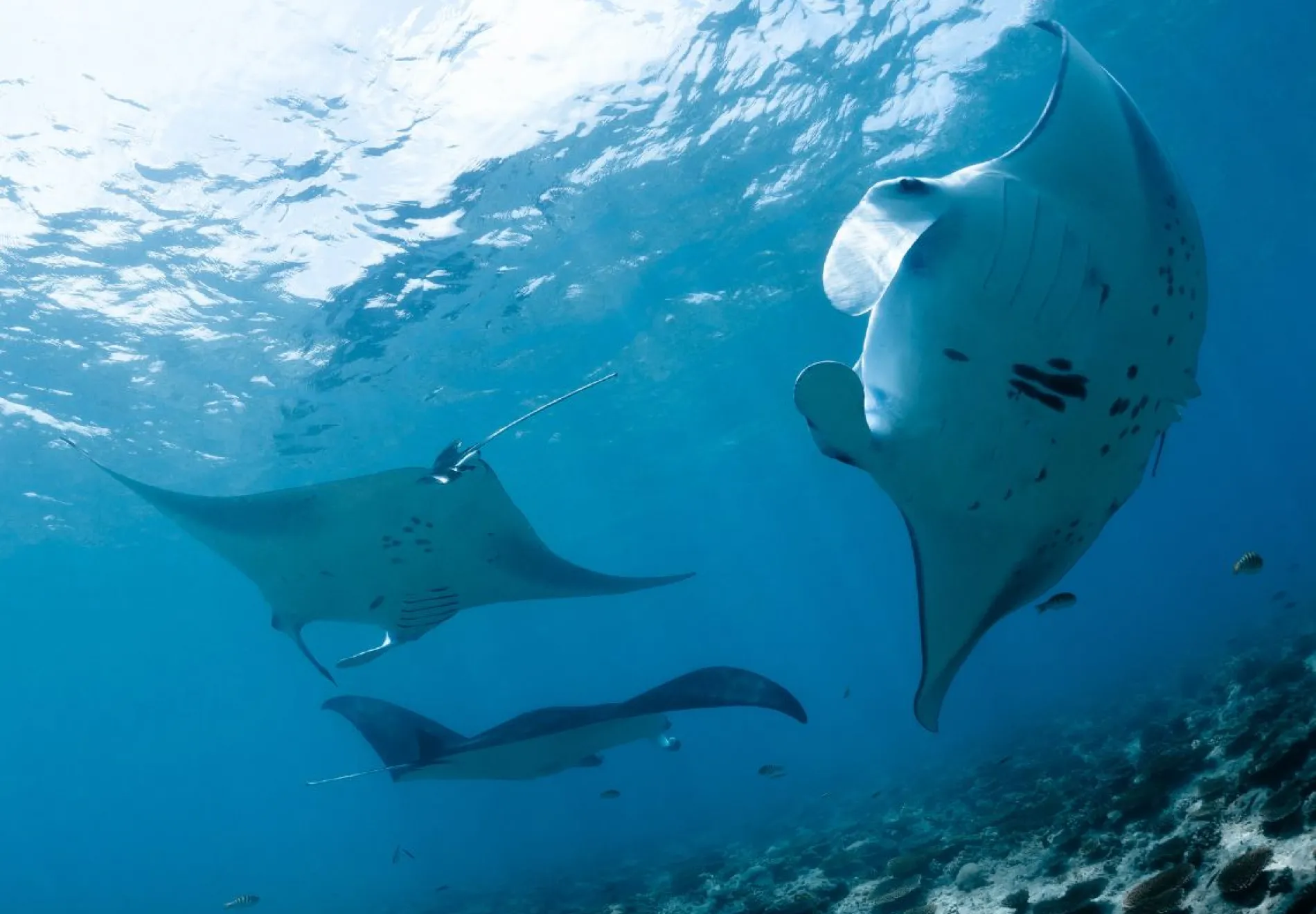 Manta Point dive
There are several locations where you can go diving to see these majestic creatures up close. You can see them mostly all year around, but you can spot more at ceratin locations, depending on the season. Mantas feed on plankton, so they are absolutely safe around humans. So grab your diving gear and jump directly from your yacht into the crystal-clear water. Diving with the mantas is one of the greatest experiences you can have while visiting the Maldives.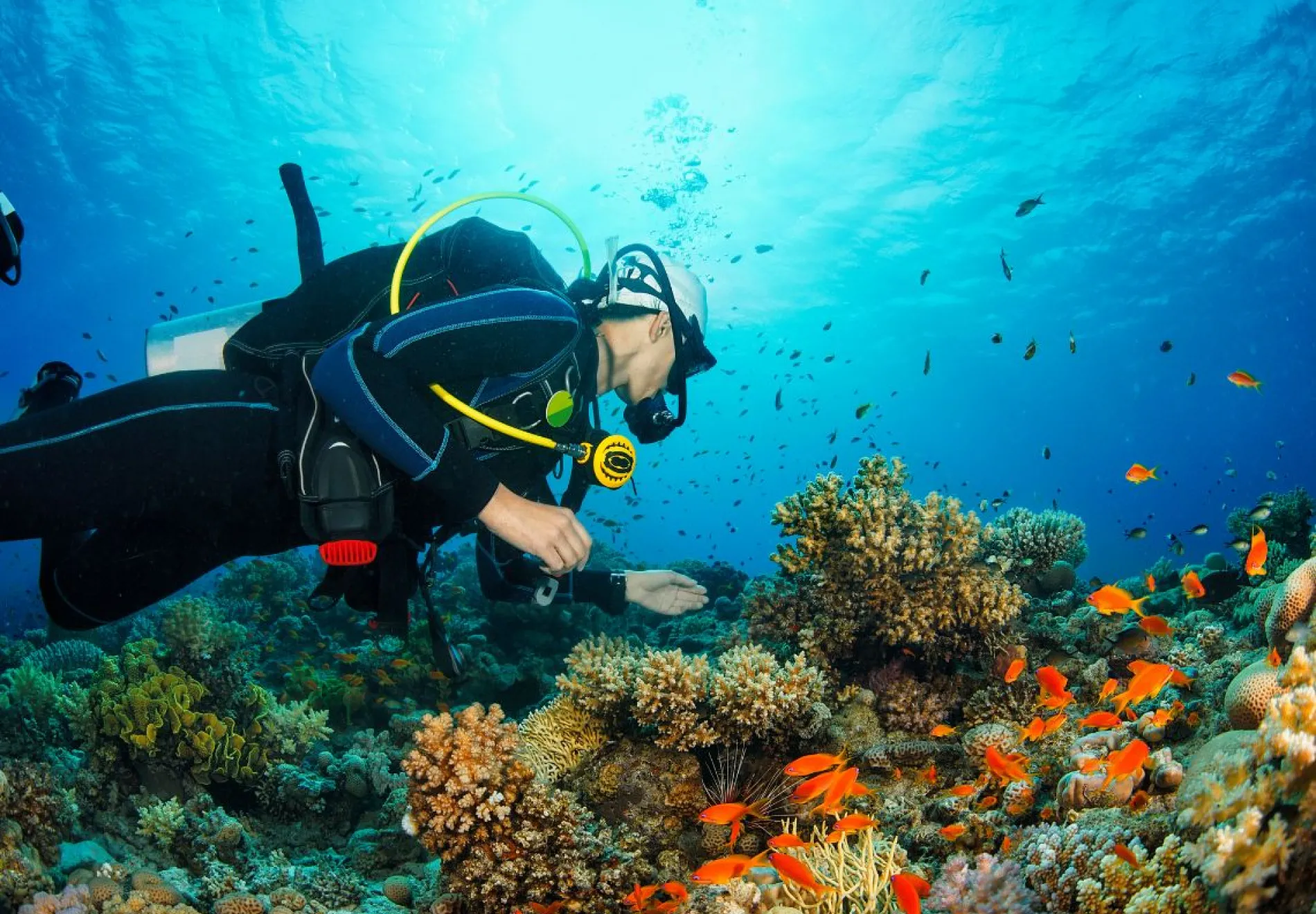 Fish Head dive site
Fish Head, located in Ari Atoll, is one of the most beautiful diving spots in the area. Fish Head is a pinnacle dive site covered in coral and is home to a wide variety of marine life. The divers can see schools of colorful fish and different types of sharks. The highlight of this diving spot is the wreck, named Fesdhoo, which is covered in corals, and abundant with marine life.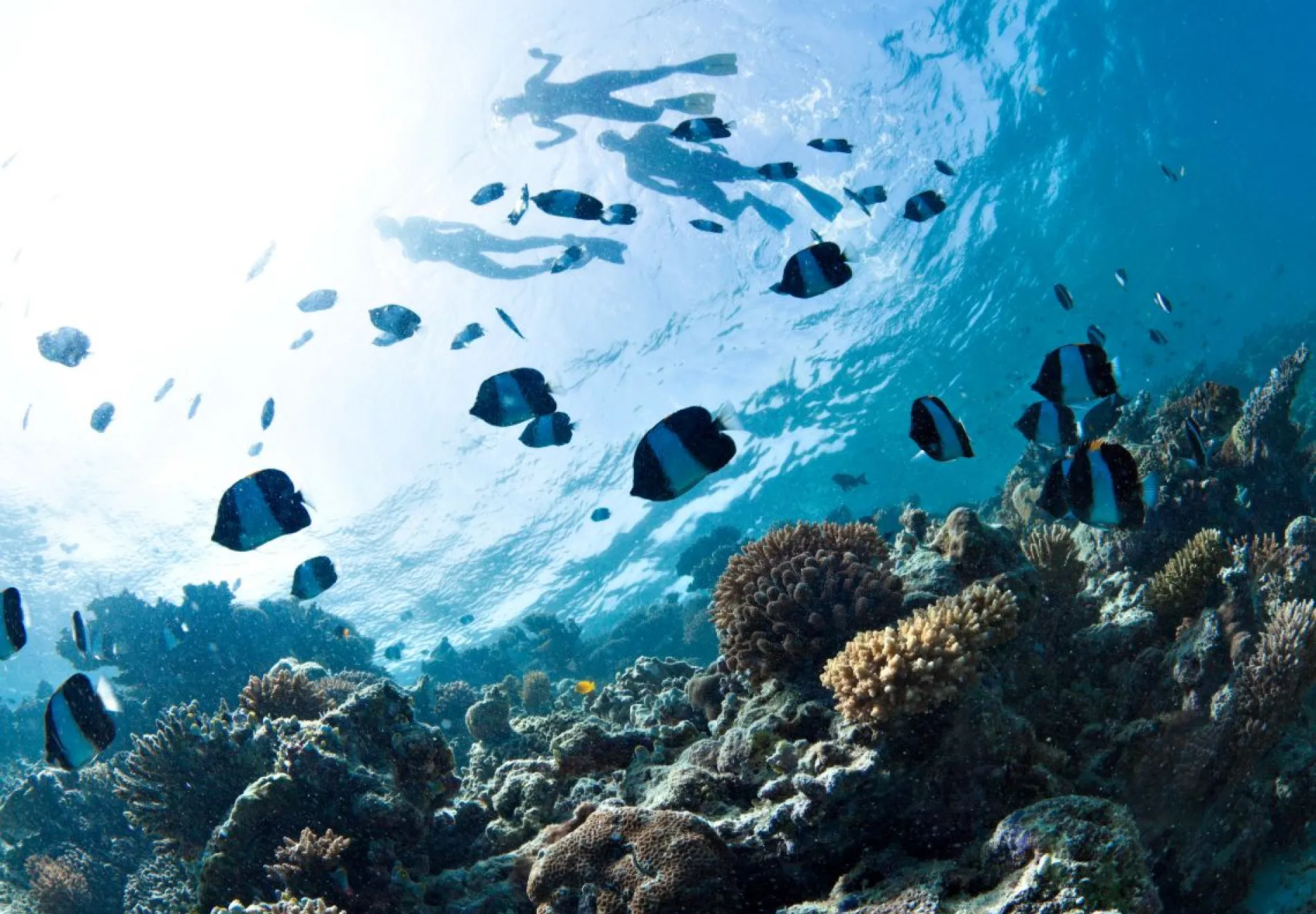 Maaya Thila reef
In the southern part of the Ari Atoll, is another popular diving spot, Maaya Thila. The circular reef is known for its rich and diverse marine life, with many species of fish and other marine creatures calling it home. One of the unique features of Maaya Thila is the steep walls and overhangs that can be found on the reef, making it an interesting landscape for divers to explore.
Kandooma Thila diving spot
If you are looking for a truly unique experience, try night diving at Kandooma Thila. Thanks to its location, rich marine life, and pristine colorful corals, this area is a popular diving and must-visit spot during your yacht charter in the Maldives.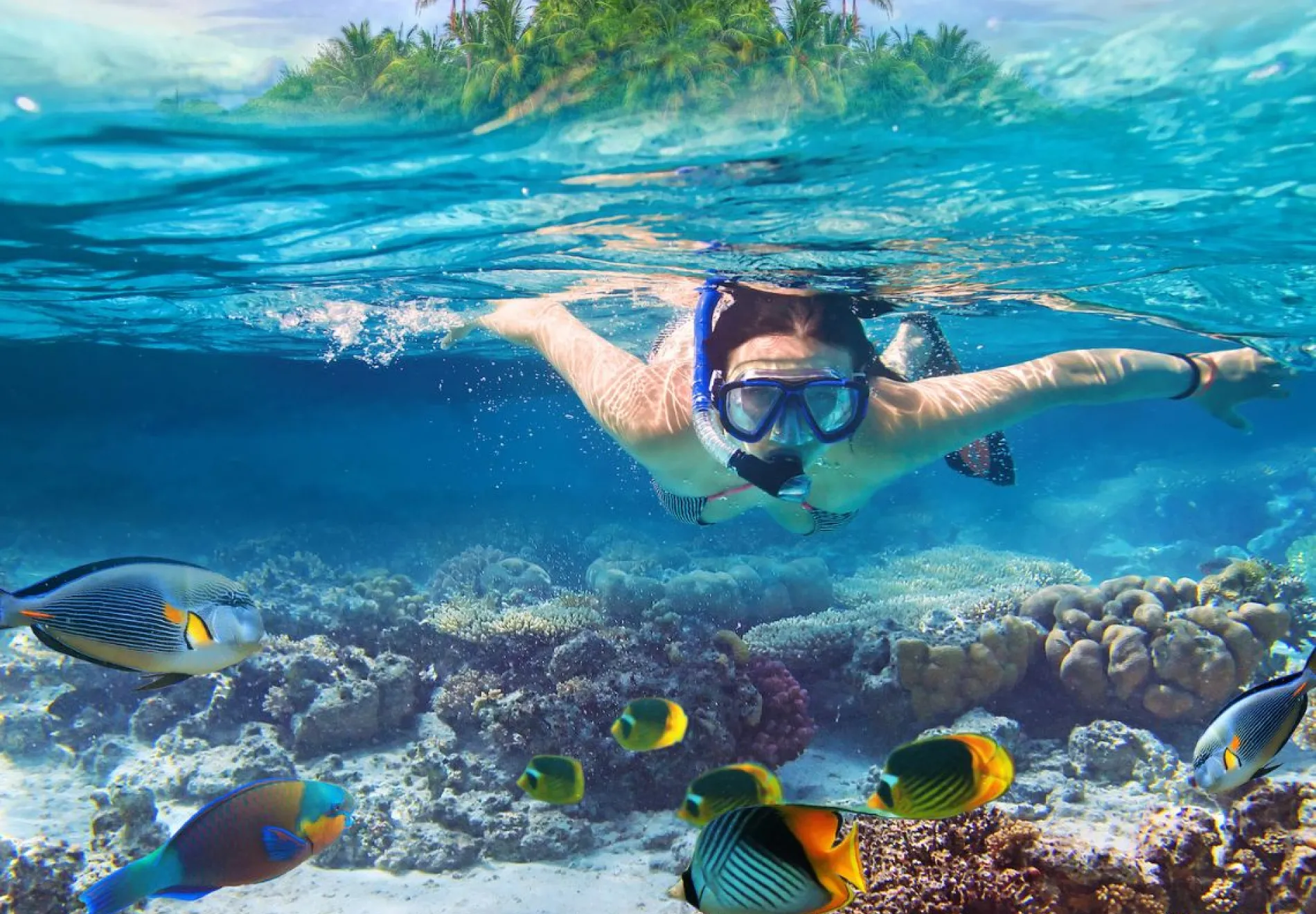 Fotteyo Kandu
The 1.5 kilometers long channel is bordered by a beautiful coral reef on both sides. The nutrient-rich water in the currents attracts a wide variety of marine life, making this spot a diver's paradise. Schools of colorful fish, reef sharks, eagle rays, and sometimes even whale sharks can be seen. The abundance of soft colorful corals, large underwater caves, and overhangs, provide an unforgettable aquatic experience.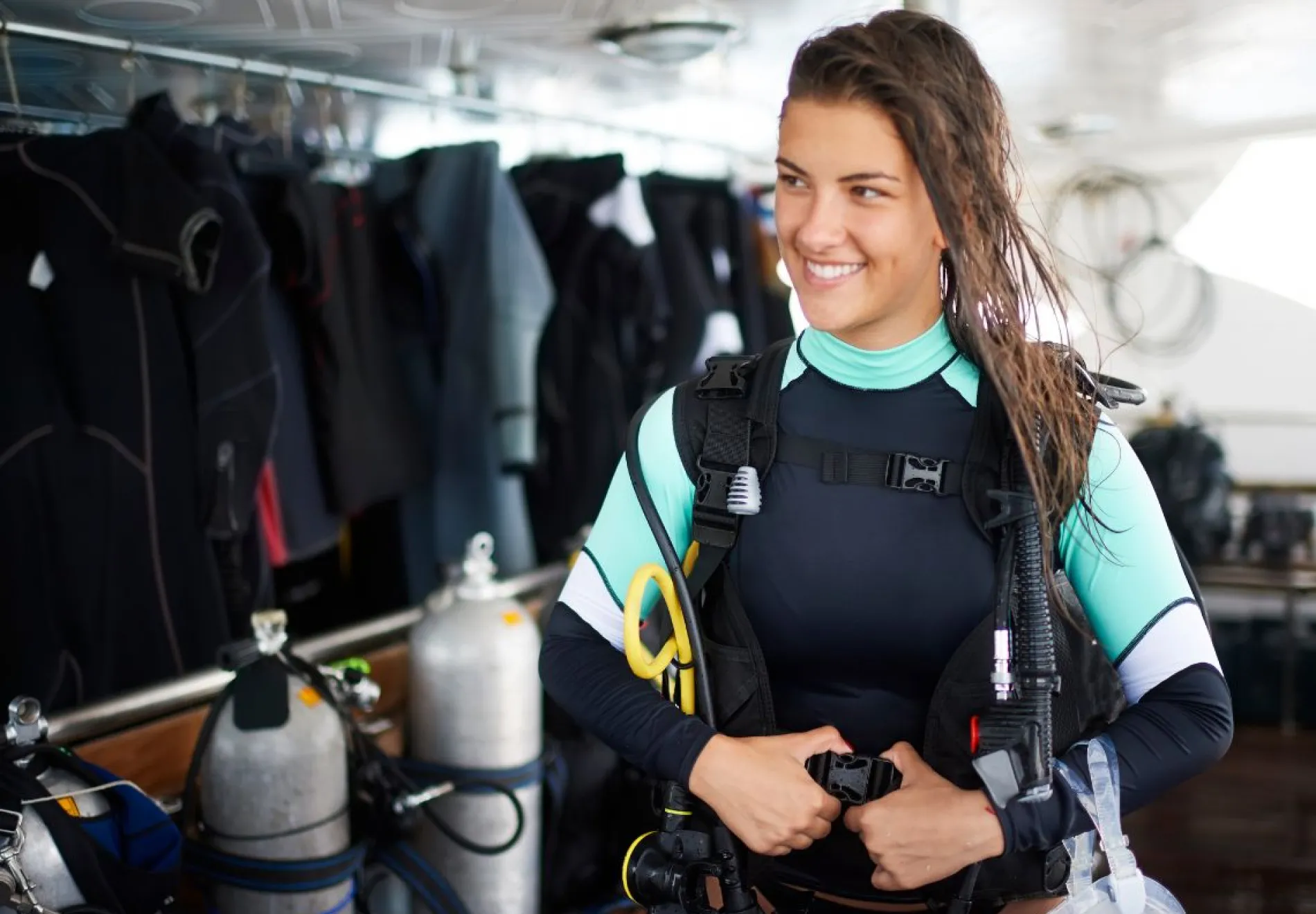 It's all about discovering the underwater world
As you can see, the Maldives is the perfect location for scuba diving and snorkeling. A yacht charter is the best way to do so because they are fully equipped with diving gear, so there's no need to rent. If you haven't been diving before and want to learn, an instructor can meet you onboard. With such rich marine life, perfect water temperature, and visibility, a diving adventure in the Maldives, should be on your bucket list.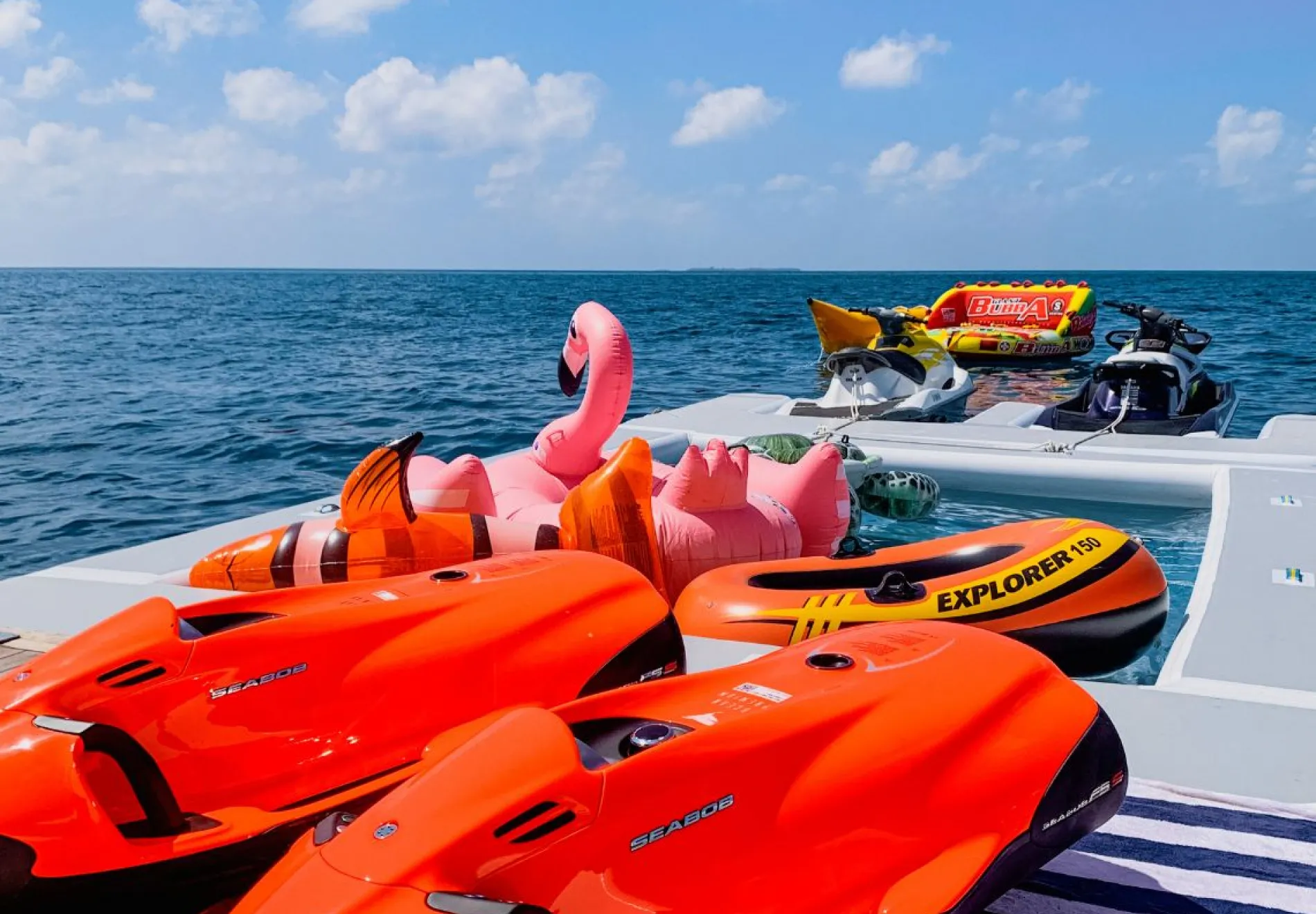 Something for everyone
Even if diving is not your thing, you can still witness the natural beauty above the water. Most (if not all) yachts come packed with a variety of water toys. You can visit the nearby beaches with a kayak, paddleboard to the hidden coves, or adventure out to the sea onboard a jet ski. After you are done, hop back to your yacht and get ready for some relaxation.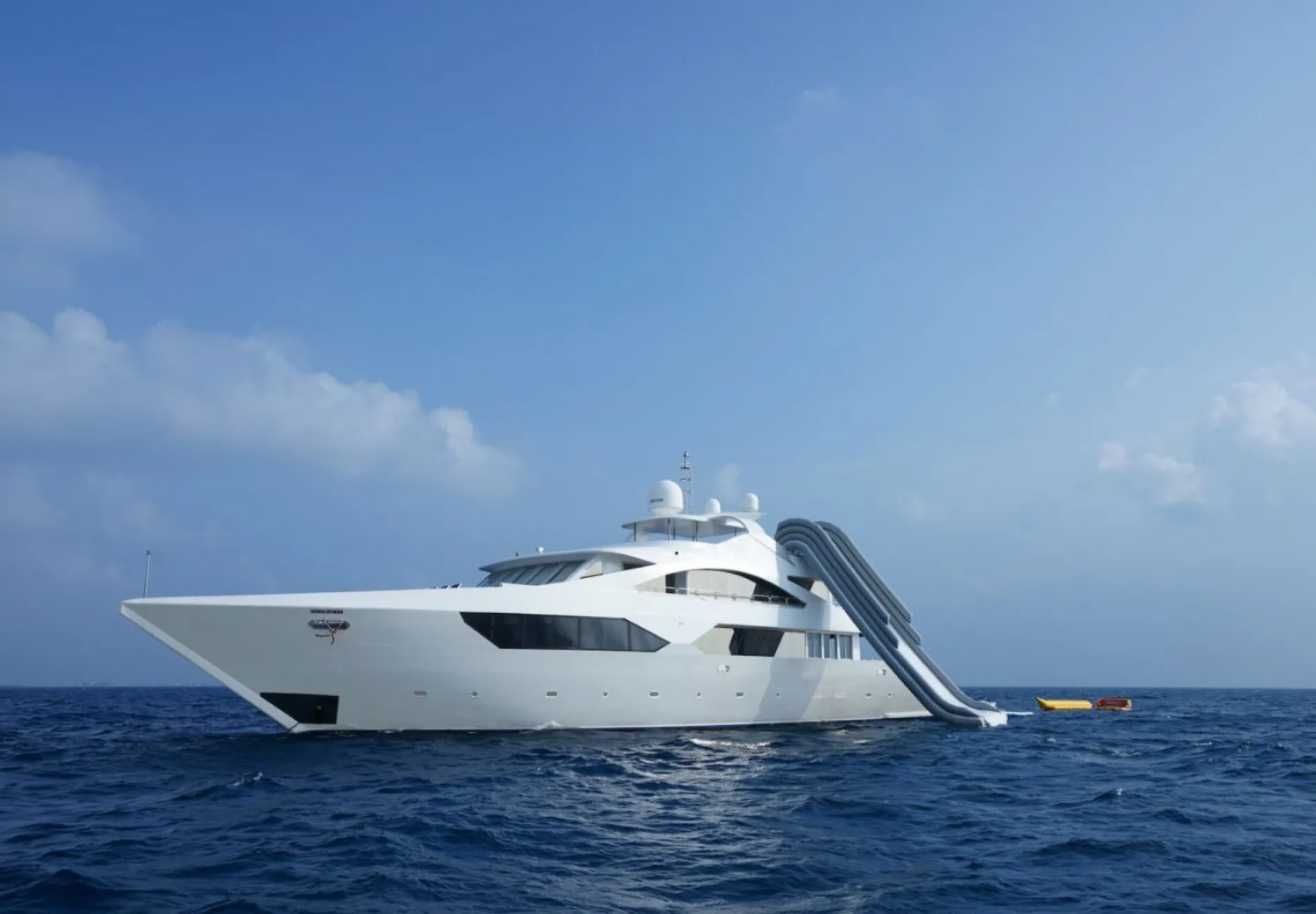 The best yacht for exploring the Maldives
To experience the Maldives fully, there's nothing better than a luxurious yacht. Ark Noble is a fully crewed luxury yacht that features all the amenities and equipment you might need. Her ensuite high-end cabins, spacious deck, tons of water sports, and highly attentive crew will make sure that your yacht charter is one for the books. The cruising route is carefully planned, so you get to see the best that Maldives has to offer. Besides lounging onboard this beauty and white-glove service, you can go diving in the full privacy of your chosen group.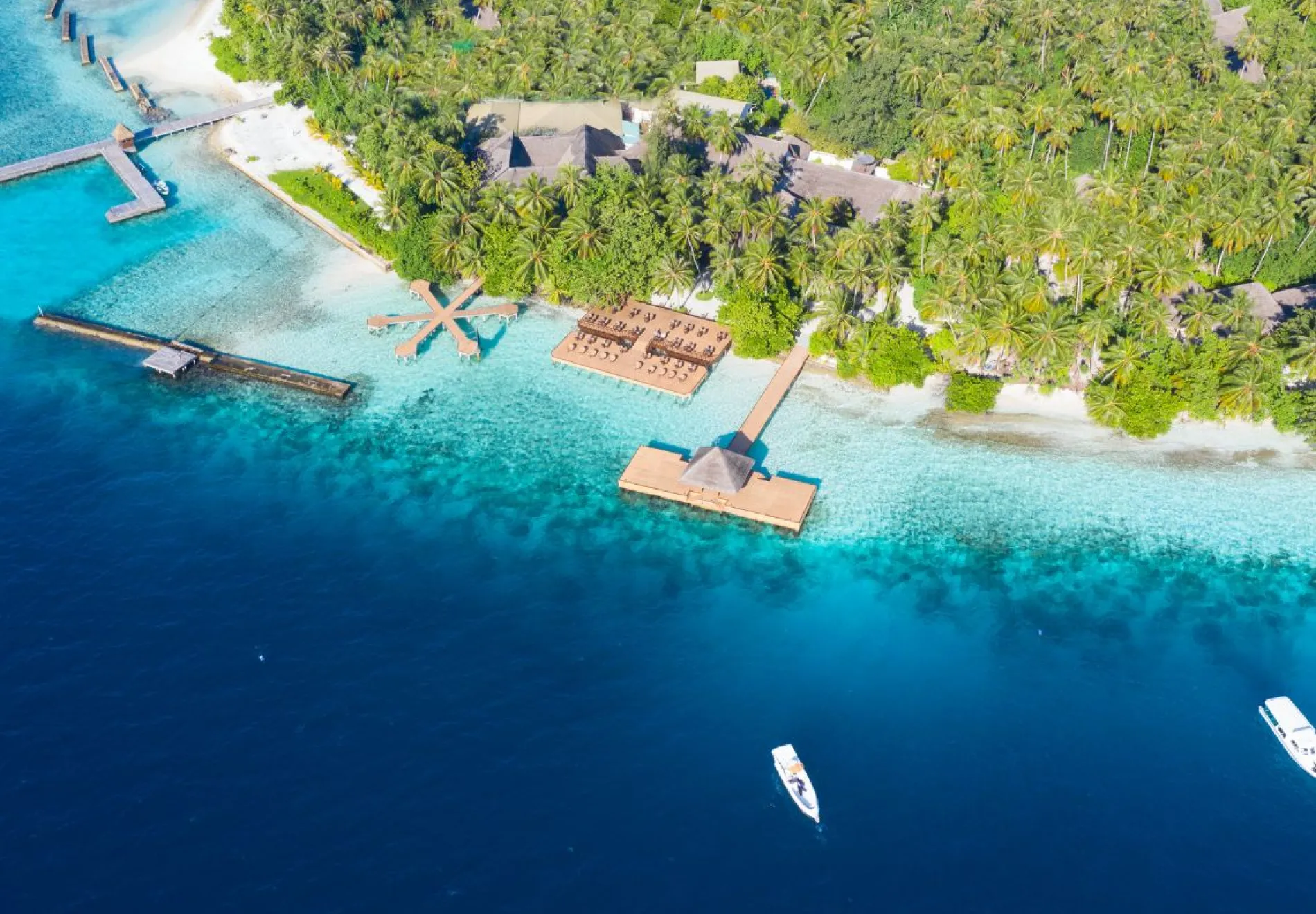 Your own cruising route
Even though we carefully designed the best cruising route, we can adjust it to best meet your preferences. The Maldives is a hot spot for divers and snorkelers, but there is so much else to see. If you want to get to know the local culture, you can visit the fishing villages or local markets. There is no better way to know a country than to talk to the locals. The experienced crew onboard can give you all the information you need and take you to the most hidden (and best) spots of the archipelago. Now, this is a special treat you don't get anywhere else.
If you're looking for a luxurious and unforgettable way to experience the beauty of the Maldives, a yacht charter is the perfect option. Whether you're traveling with family or friends or looking for a romantic getaway, a yacht charter in the Maldives will provide you with an experience you'll never forget.