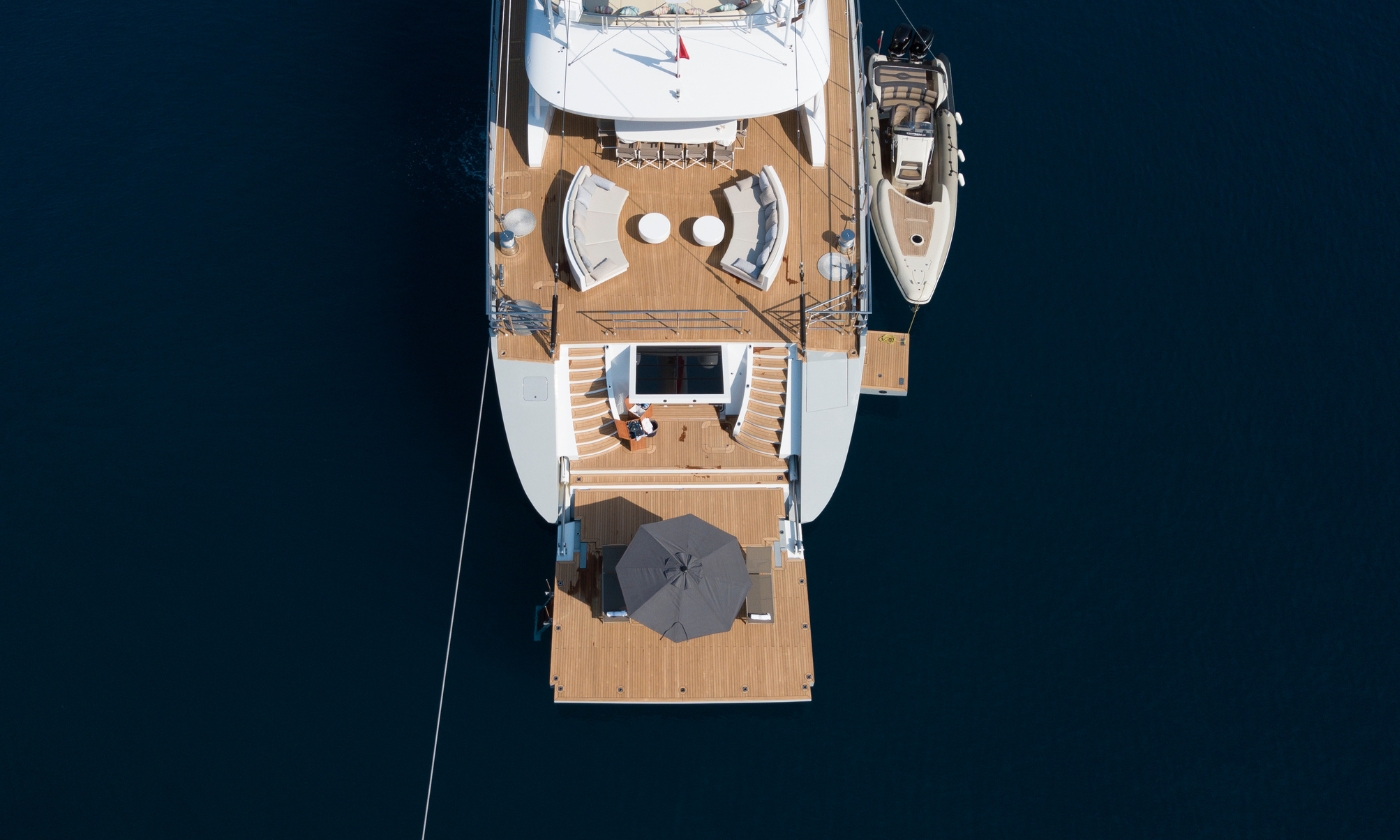 Experience the ultimate luxury vacation onboard a gulet
Whether you have been on a yacht charter before or not, chartering a gulet is a whole different experience. The combination of a charming traditional vessel, privacy, luxury amenities, personalized sailing route, and your own private chef, create the ultimate experience that you will never forget.
Keep reading to find out why chartering a gulet is the best luxury vacation you will ever have.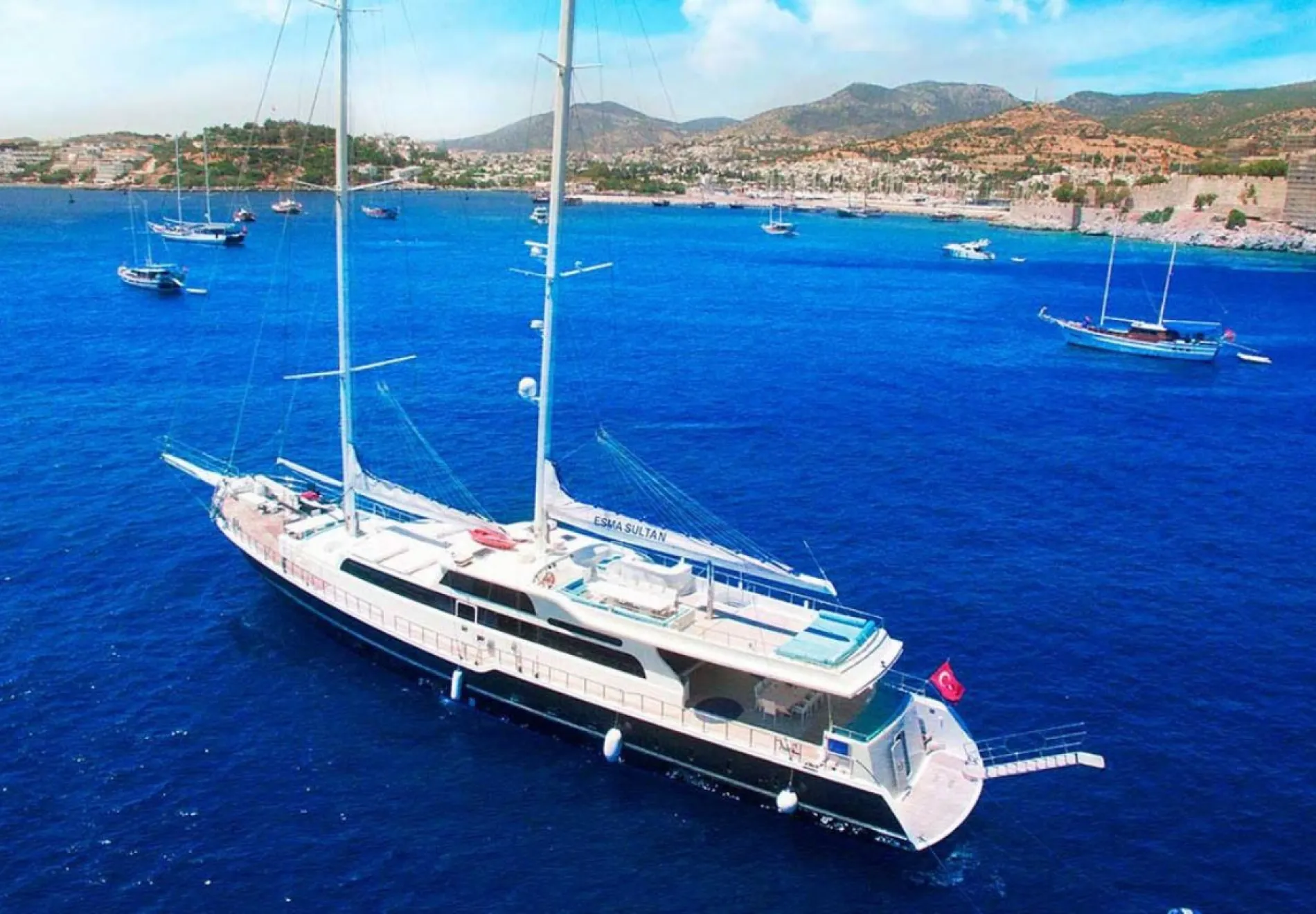 Why chartering a gulet is the ultimate way of vacationing
Gulets are traditional Turkish boats, built using local pine and oak woods, and were constructed by skilled craftsmen using traditional techniques. Their sturdy and stable hull, with a flat bottom and a broad beam, provides ample living space and smooth sailing. In the last two decades, they have evolved to incorporate modern amenities, while still retaining their charm and character.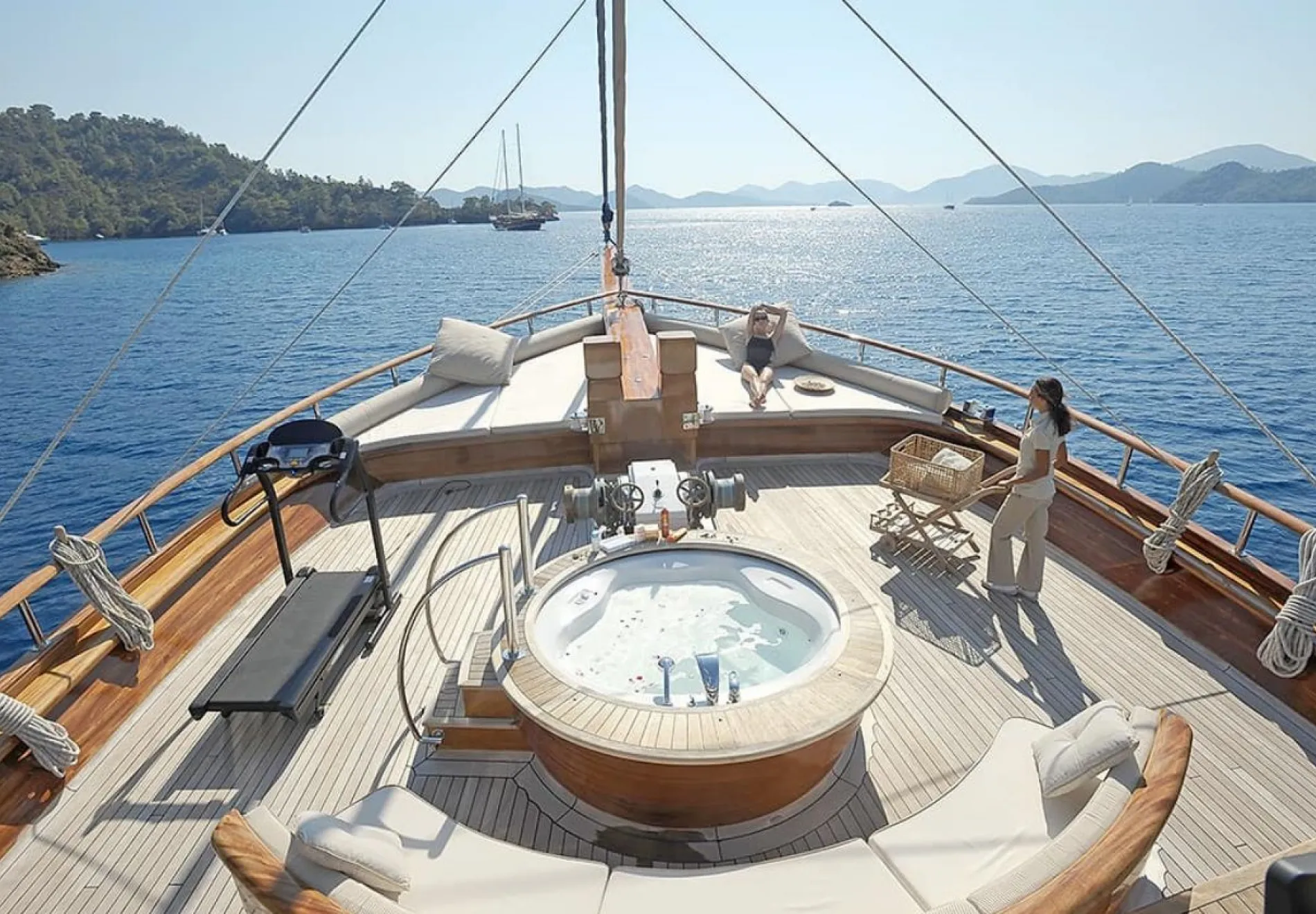 Sail in full comfort and style
Depending on the number of guests and their preferences, you can choose between a cozy three-cabin gulet or a luxurious 10-cabin. Regardless of the size, they all feature all kinds of amenities and equipment. They are all air-conditioned, with en-suite bathrooms, and come with an experienced crew. The luxury gulets feature a jacuzzi, outdoor cinema, several lounging areas, and modern entertainment systems.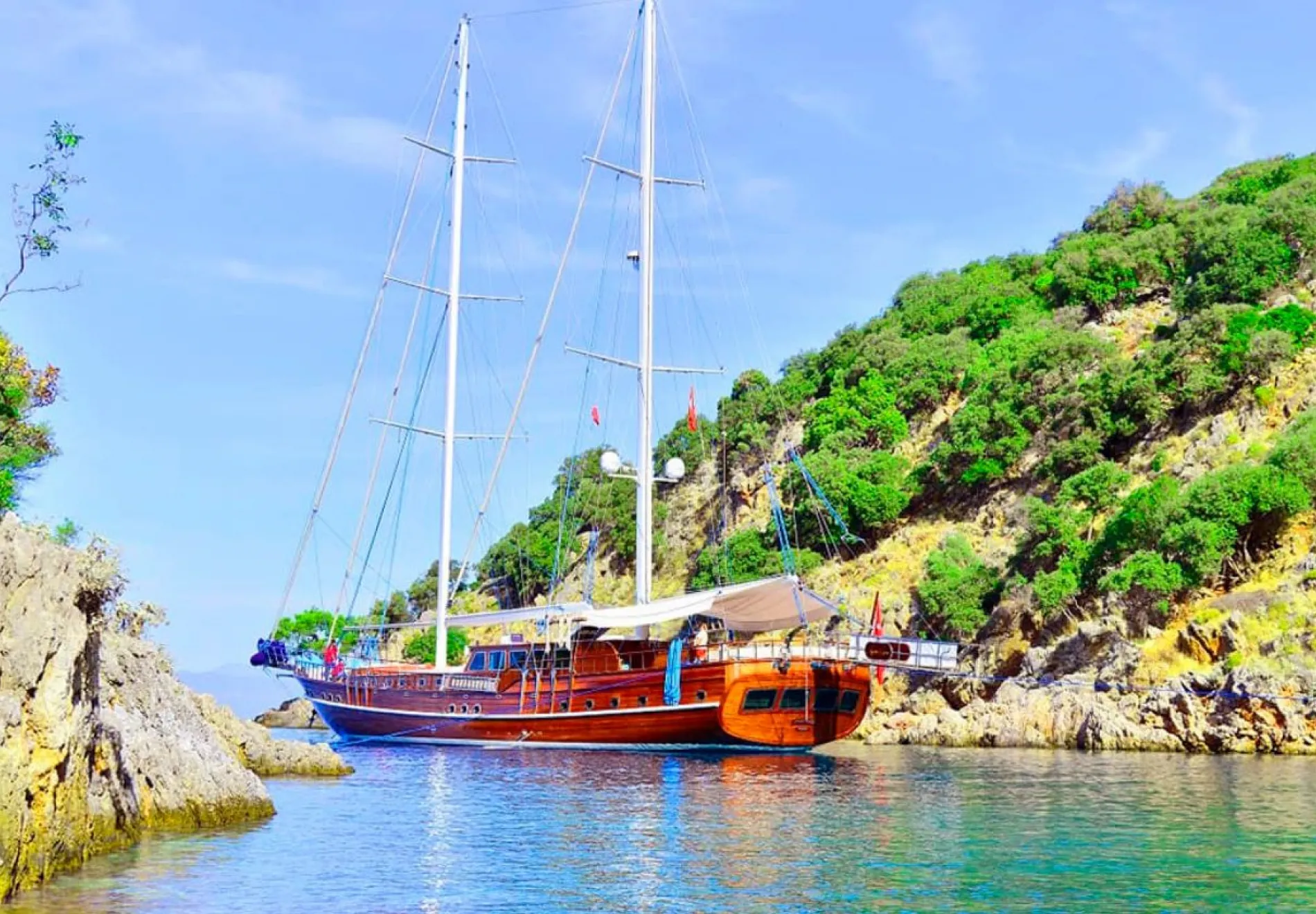 Tailor-made route
Besides all the comfort, the best part about chartering a gulet is the flexibility it offers. The sailing route and activities can be planned according to the guests' preferences, so they can have the best possible experience onboard. Whether you want to go island hopping, sightseeing, or just swimming in the turquoise water, the captain and his crew will make it happen.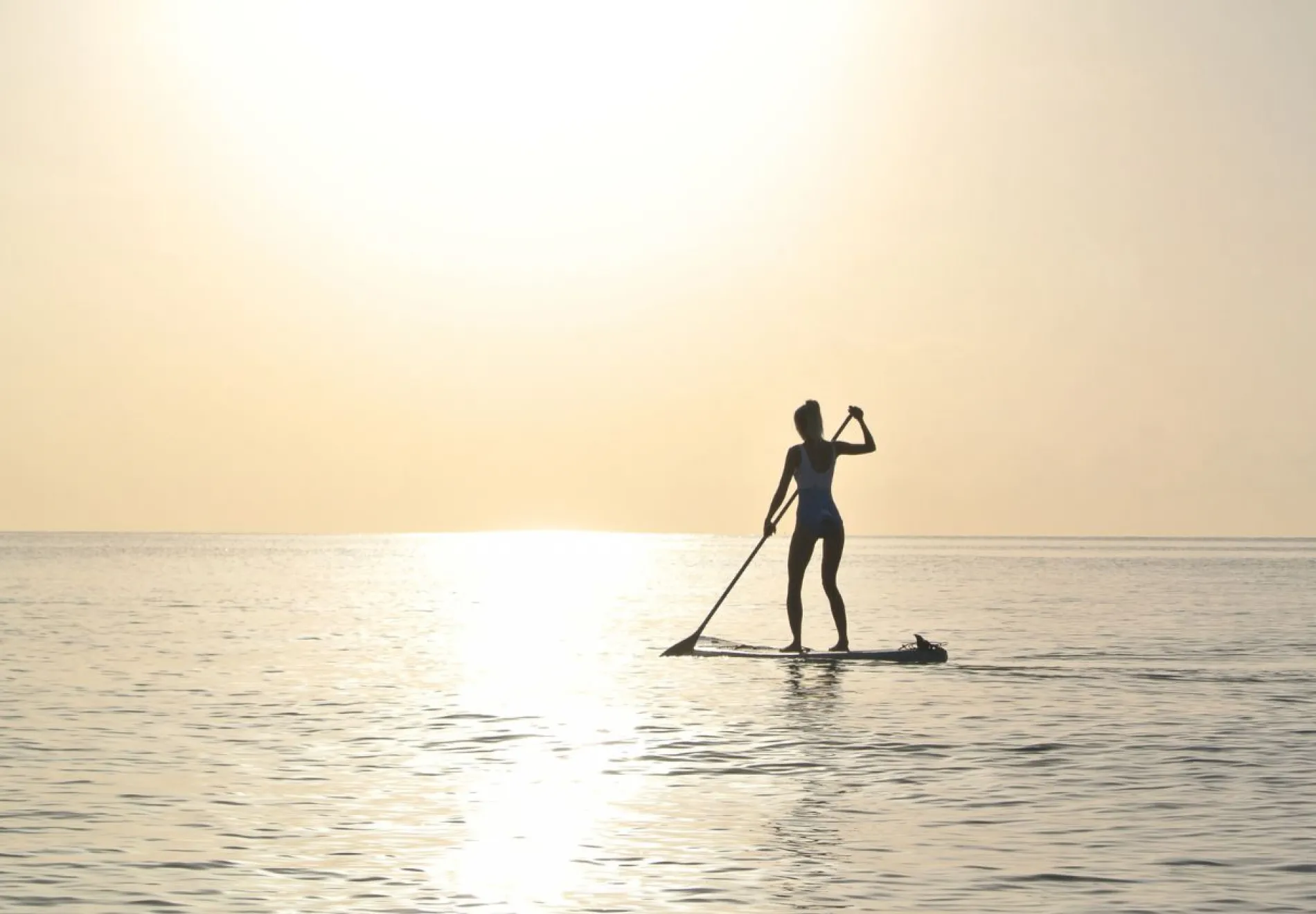 Exciting activities
There are plenty of activities that you can do during your charter. All of the vessels are packed with a wide selection of water toys, like jet skis, paddleboards, kayaks, snorkeling gear, and more. During one of many stops, you can take out one of the water toys and visit the nearby beaches or discover the hidden spots. The Mediterranean Sea is perfect for snorkeling and diving, so adventuring underwater is another amazing experience you cannot miss.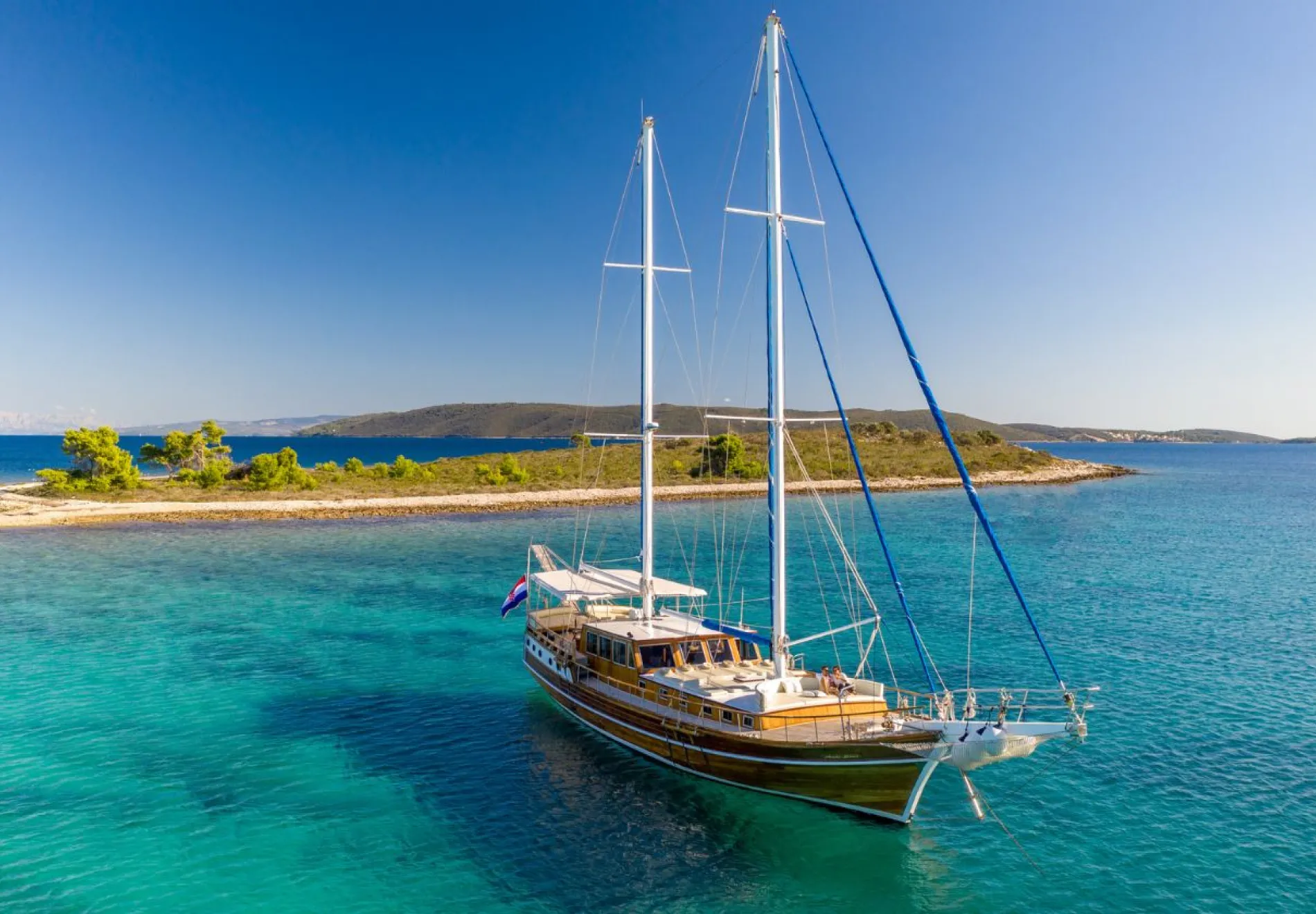 Experience the ultimate leisure
If you want to get pampered in style you can do so onboard a luxury gulet. There is a massage room with a dedicated masseuse and a spa where you recharge and let go of all the stress. The spacious deck features a jacuzzi and lounging areas, ideal for sunbathing and relaxing with a good book. There is also plenty of space on decks for private yoga lessons or any workouts you might want.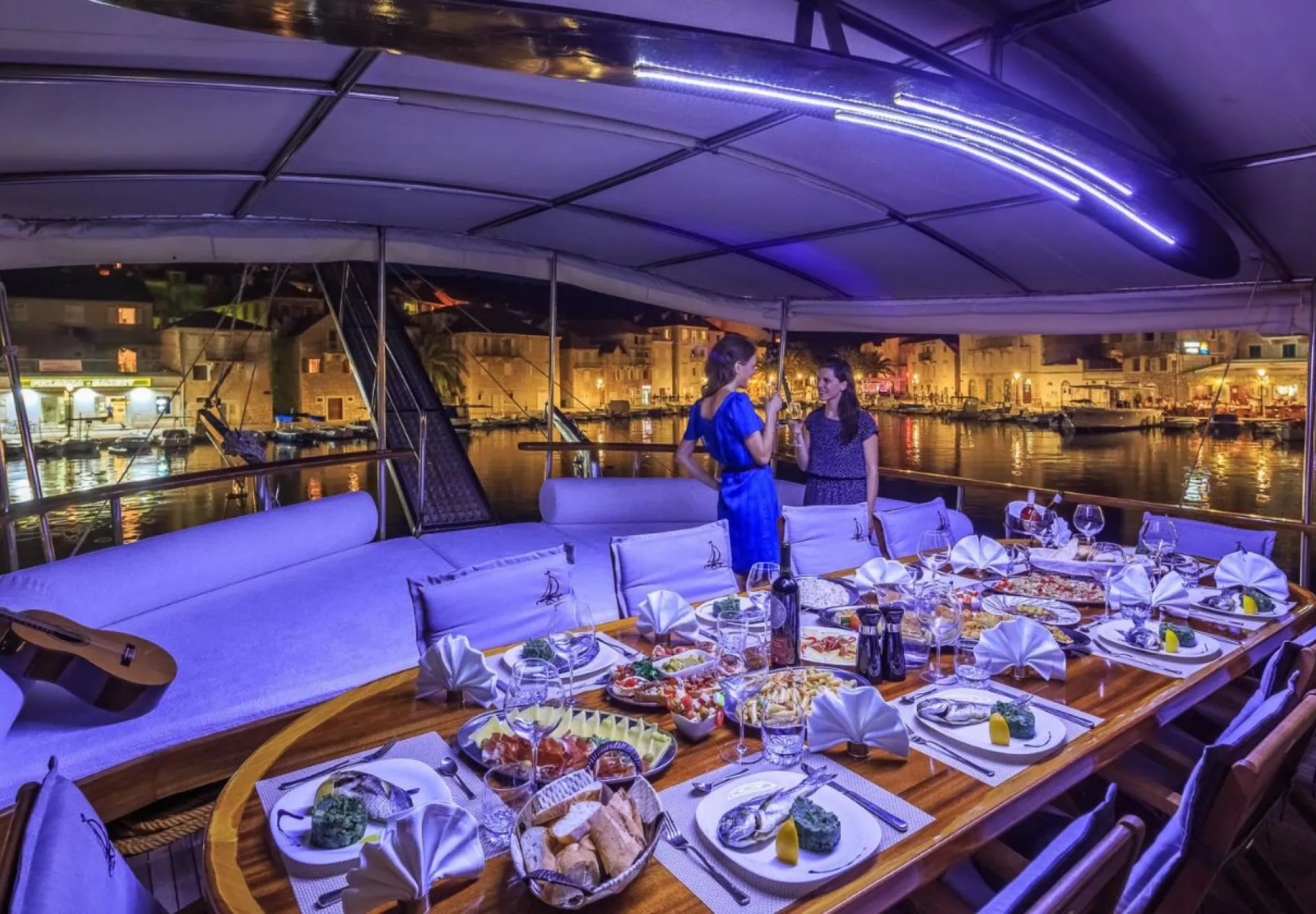 Indulge in the local delicacies
Your private chef onboard will prepare the most mouthwatering dishes you ever had. All the fresh and local ingredients are used to create a menu of your preference. Whether you are a vegan or a meat lover, your chef will create spectacular dishes that you will never forget.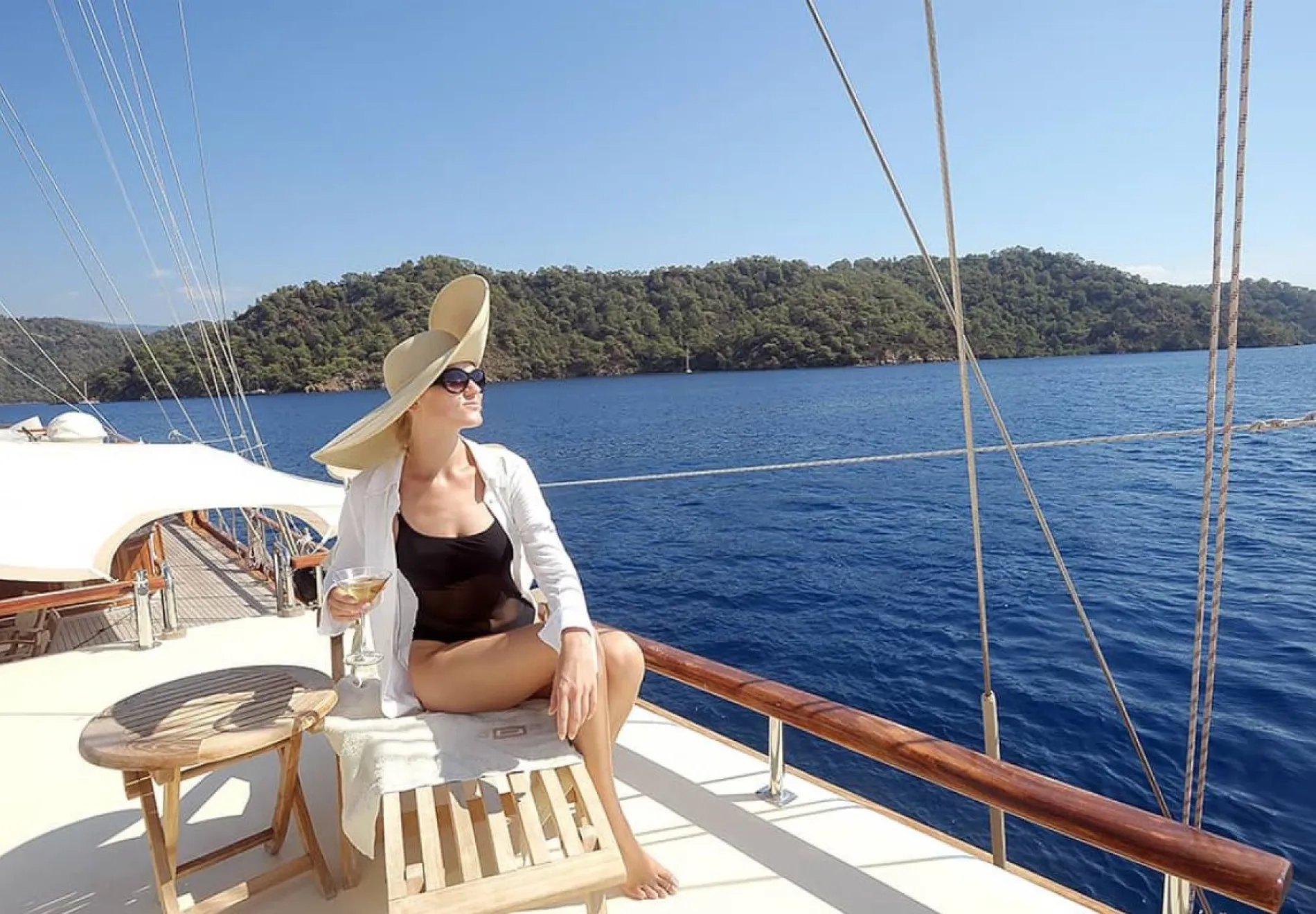 A completely private vacation
Chartering a gulet means that you get to experience the best vacation, in full privacy. The exclusivity of having your own vessel means that you pick your group and can avoid the tourist crowds, while still enjoying the luxury and comfort. Gulet charters are perfect for groups of friends, families, and romantic getaways. In case you want to celebrate a special occasion in a different way, chartering a gulet is definitely the most unique way to do so.
TOP 4 GULETS FOR AN ULTIMATE LUXURY VACATION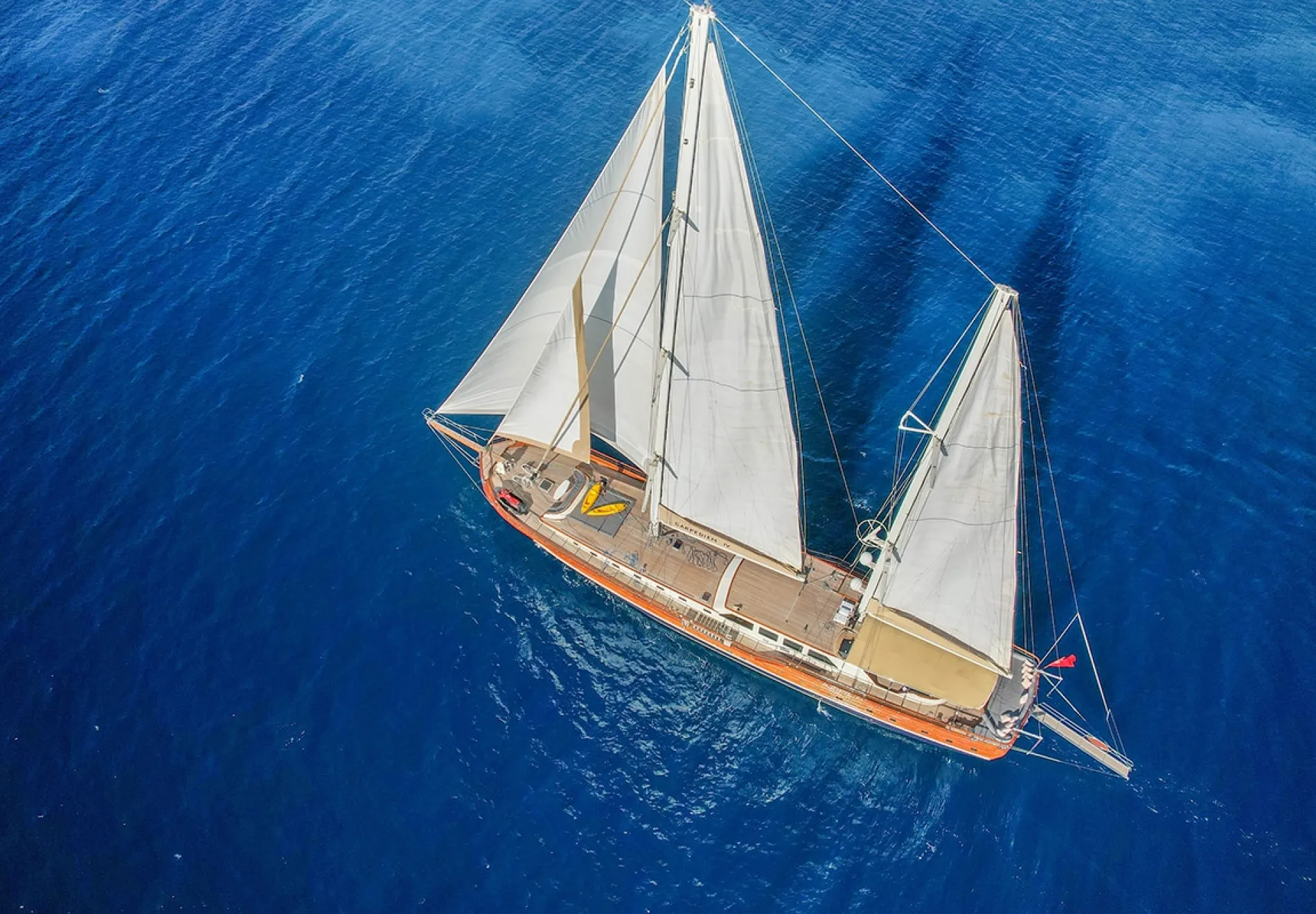 La bella vita
For an unforgettable vacation along the Turkish coast, gulet La Bella Vita is a perfect choice. She can fit up to 12 guests and has 6 tastefully designed en suite cabins. Beautiful and detailed woodwork throughout the whole vessel gives a warm and luxurious feeling. She also features a sauna, a spacious sundeck, and several water toys. You and your guests can enjoy your meals either indoors or out on the deck, under a shaded dining table.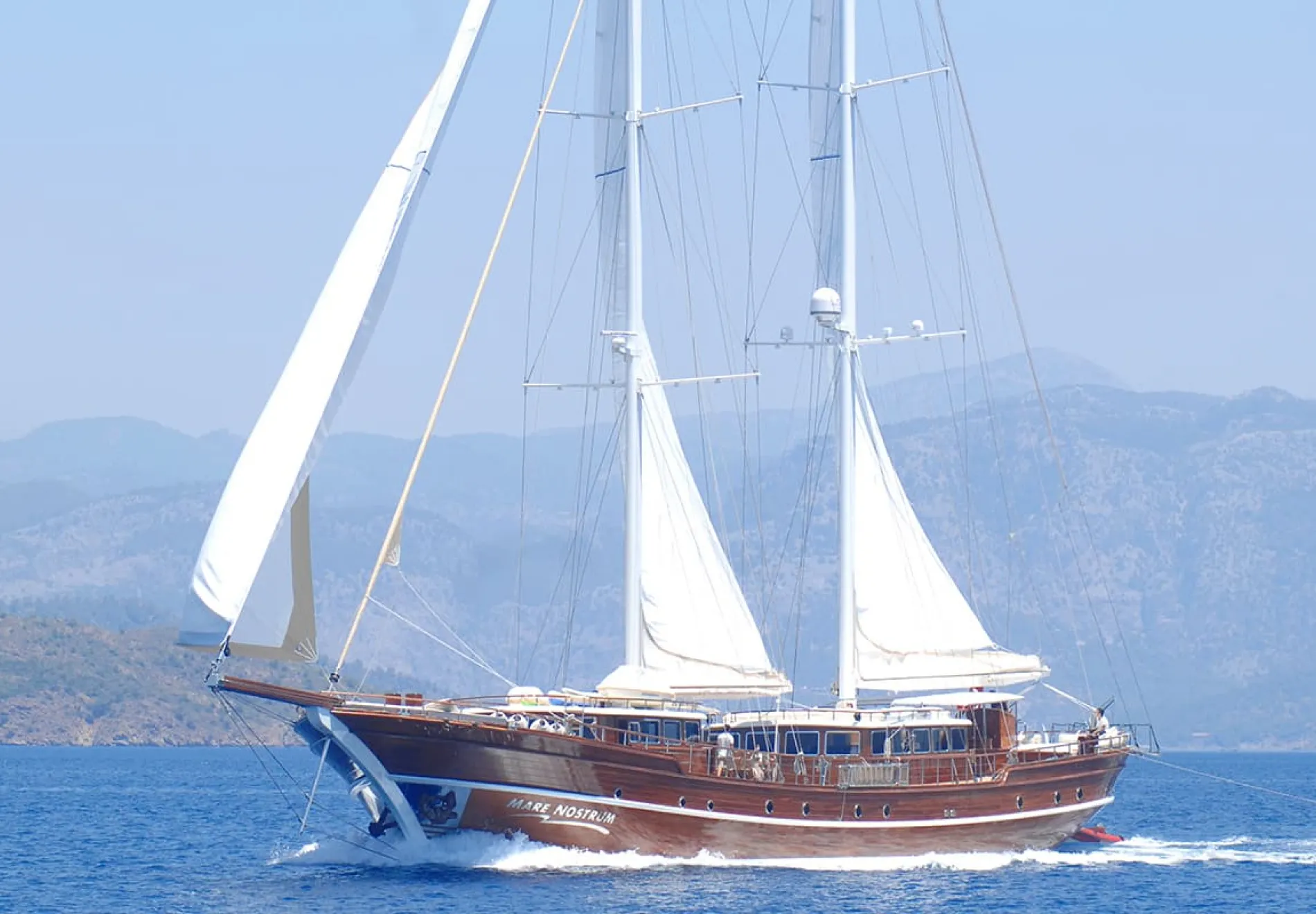 Mare Nostrum
Welcome to your own luxury floating home. Gulet Mare Nostrum is ideal for a romantic getaway, as she features a jacuzzi on deck, 6 elegant cabins, and a cozy lounging area. Imagine spending your evenings with your beloved one, watching a sunset, and sipping on a glass of the best local wine. Ah, what an amazing experience...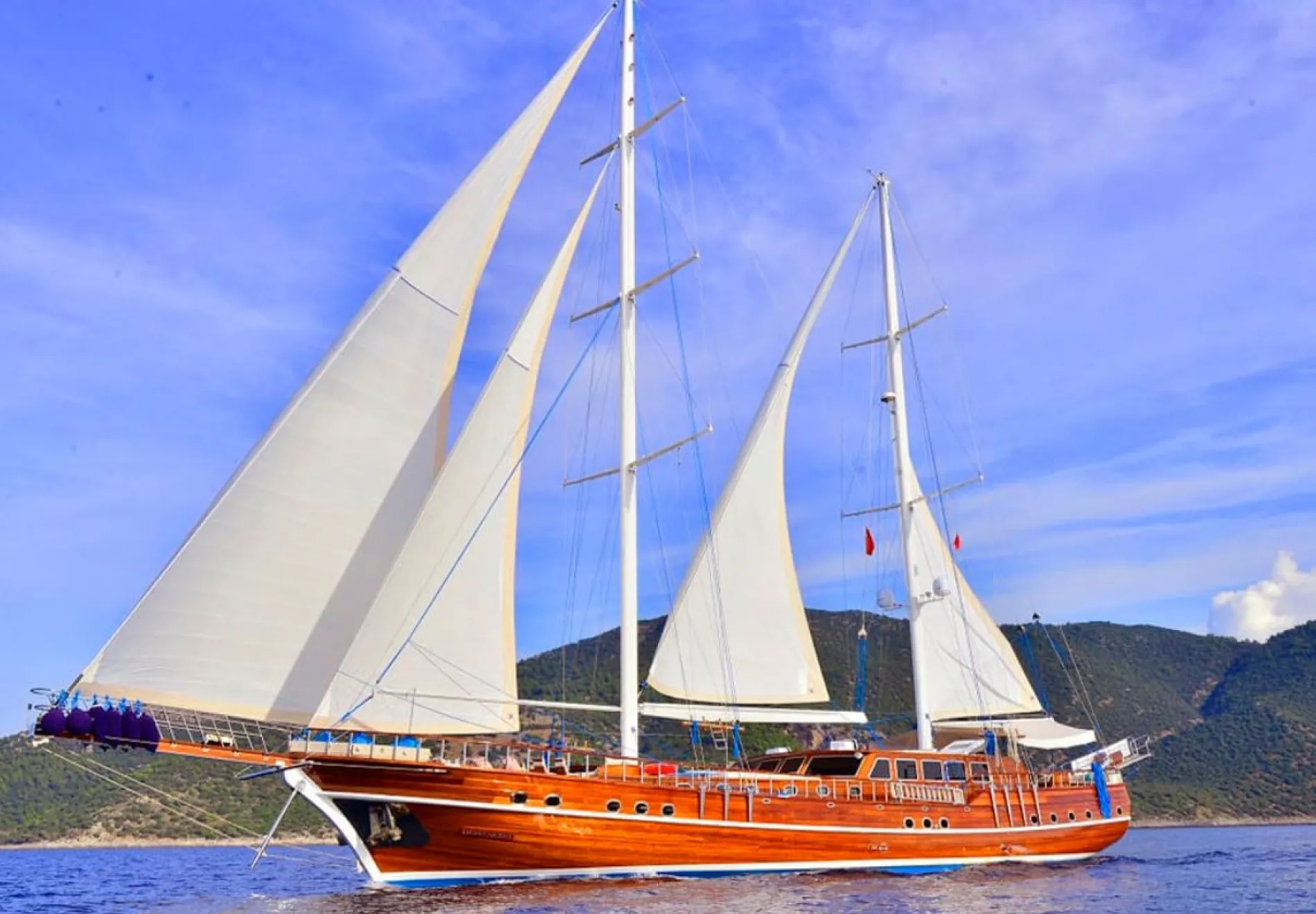 Lycian Queen
Gulet Lycian Queen is an excellent choice for larger groups. She can accommodate up to 18 guests in her 8 ensuite cabins. Spacious sundeck, endless water toys, and padded sun mattresses offer the most exciting yet relaxing vacation. Her vast salon affords plenty of space for the entire group to eat together if the weather requires indoor dining, or simply to enjoy a seat at your own private bar for cocktails or a quiet nightcap.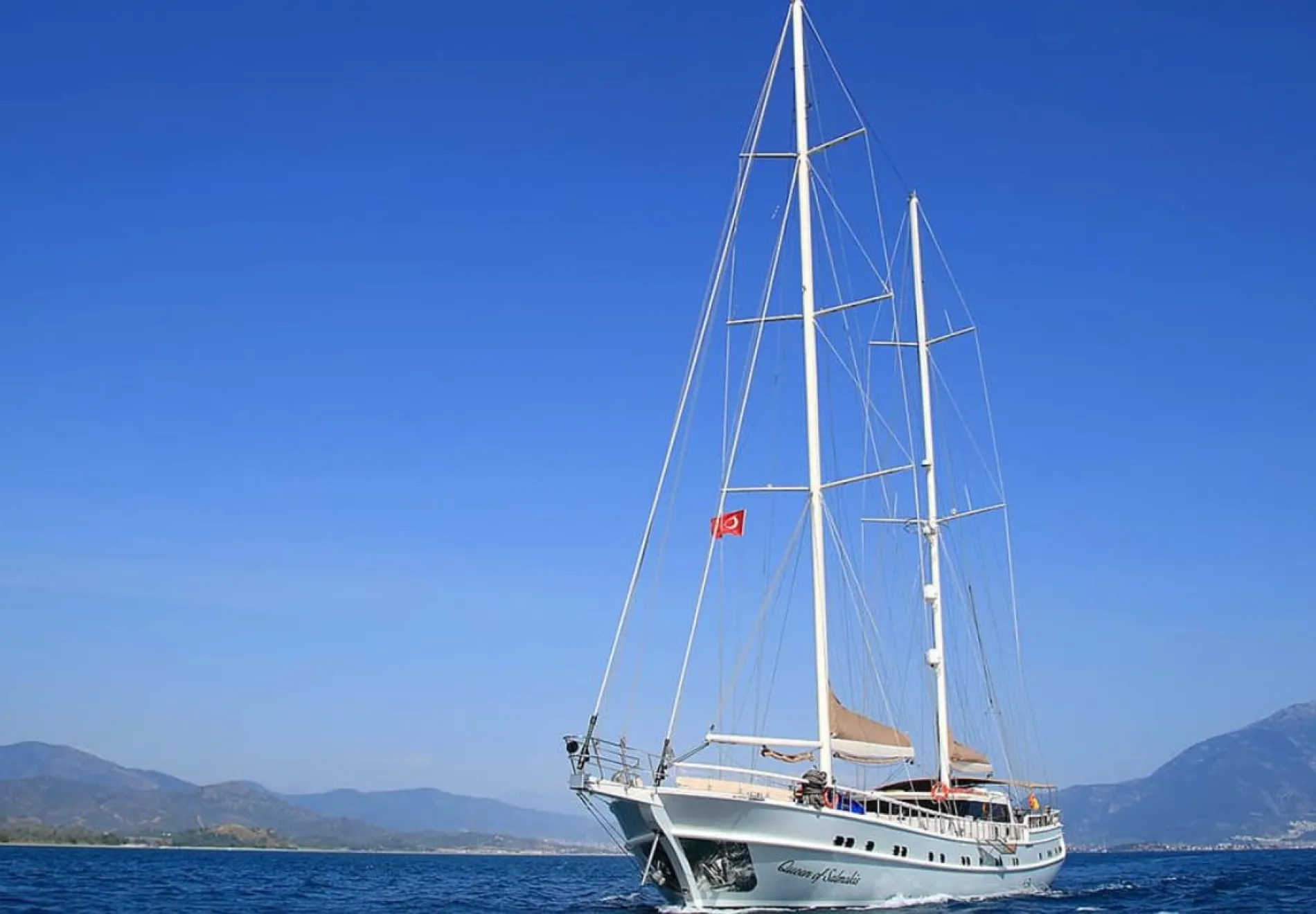 Queen of Salmakis
A bright, airy, and elegant interior combined with a roomy sundeck creates the ultimate ambiance. Queen of Salmakis' deck features a jacuzzi and two smaller tables with a padded seating area. The is also a shaded outdoor bar with a large dining table, perfect for a spectacular dinner under the stars.
As you can see, chartering a gulet is an excellent choice for a luxury vacation if you want to experience a unique and authentic way of traveling while enjoying privacy, comfort, and personalized service.