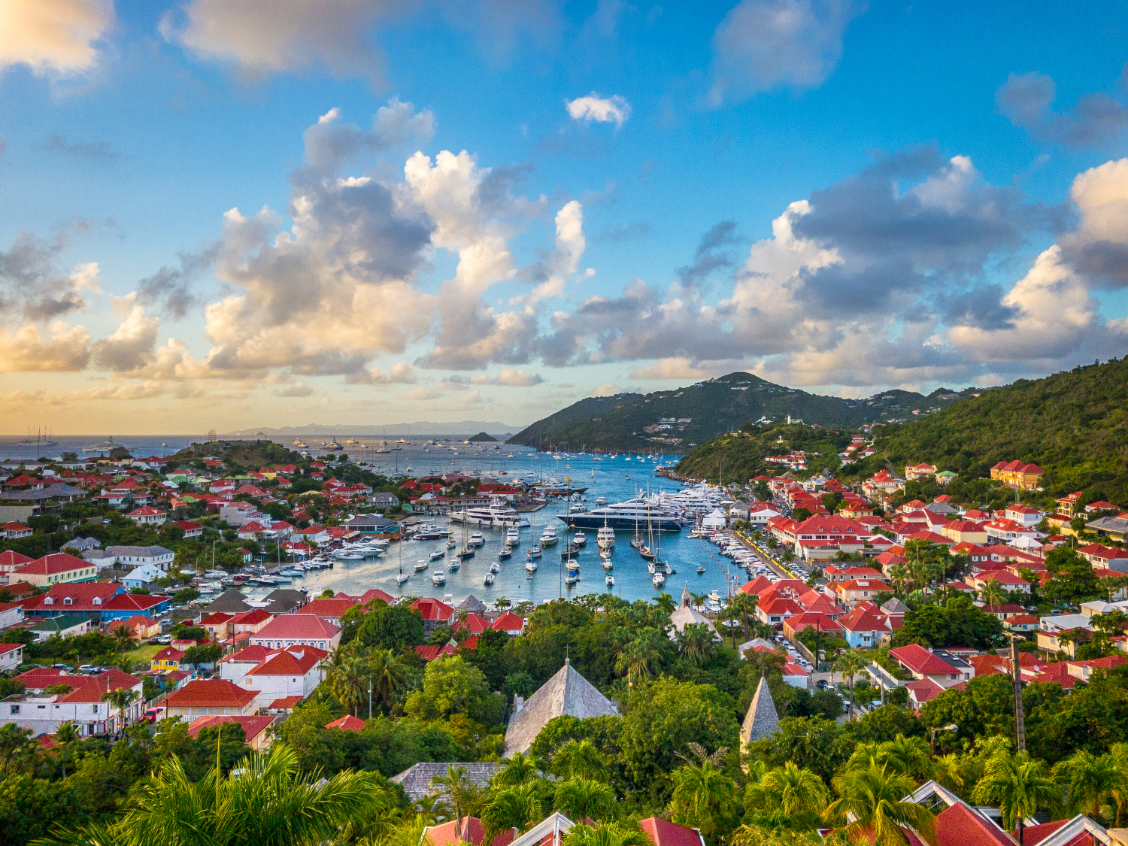 Yacht charter Leeward Islands: The ultimate guide
The Leeward Islands offer something for everyone. There is an interesting mix of culture, cuisine, and natural beauty, with every island having its own unique character and appeal. It will inspire you to explore the next island as you cruise from St. Martin to Antigua on a luxury yacht.
Why renting a yacht charter in the Leeward islands will be the best holiday ever
A yacht charter holiday in the Leeward Islands will offer you everything – magnificent tropical forests, fine sand, and shiny white beaches, shimmering waters, exotic cuisine, and the bustling nightlife. Nature lovers will be amazed by the gorgeous St. Kitts and Nevis, for fine shopping and parties you will love Antigua and Saint Barts and for explorers and anyone searching for quiet, hidden, and less explored areas Anguilla, Guadalupe and Dominica offer exactly what you are looking for.
A yacht charter vacation in the Leeward Islands, which is often known as the Lesser Antilles, will exceed everything you dream of when thinking of a private yacht charter. It is a yachtsman's heaven.
Explore the rich culture of the Leeward Islands
The Leeward islands sit in the northern part of the Antilles chain, in the north there are Anguilla, St.Martin, St Bart, Saba, St Kitts, and Nevis, in the middle of the chain there are Antigua and Barbuda and in the south the islands of Montserrat and Guadeloupe. Sailing throughout the Leeward Islands, you'll find an appealing mix of cultures. South Guadalupe and Les Saintes islands have a French spirit, a quaint Dutch influence is prevalent in the southern parts of St Martin, and Antigua having a distinctly British feel.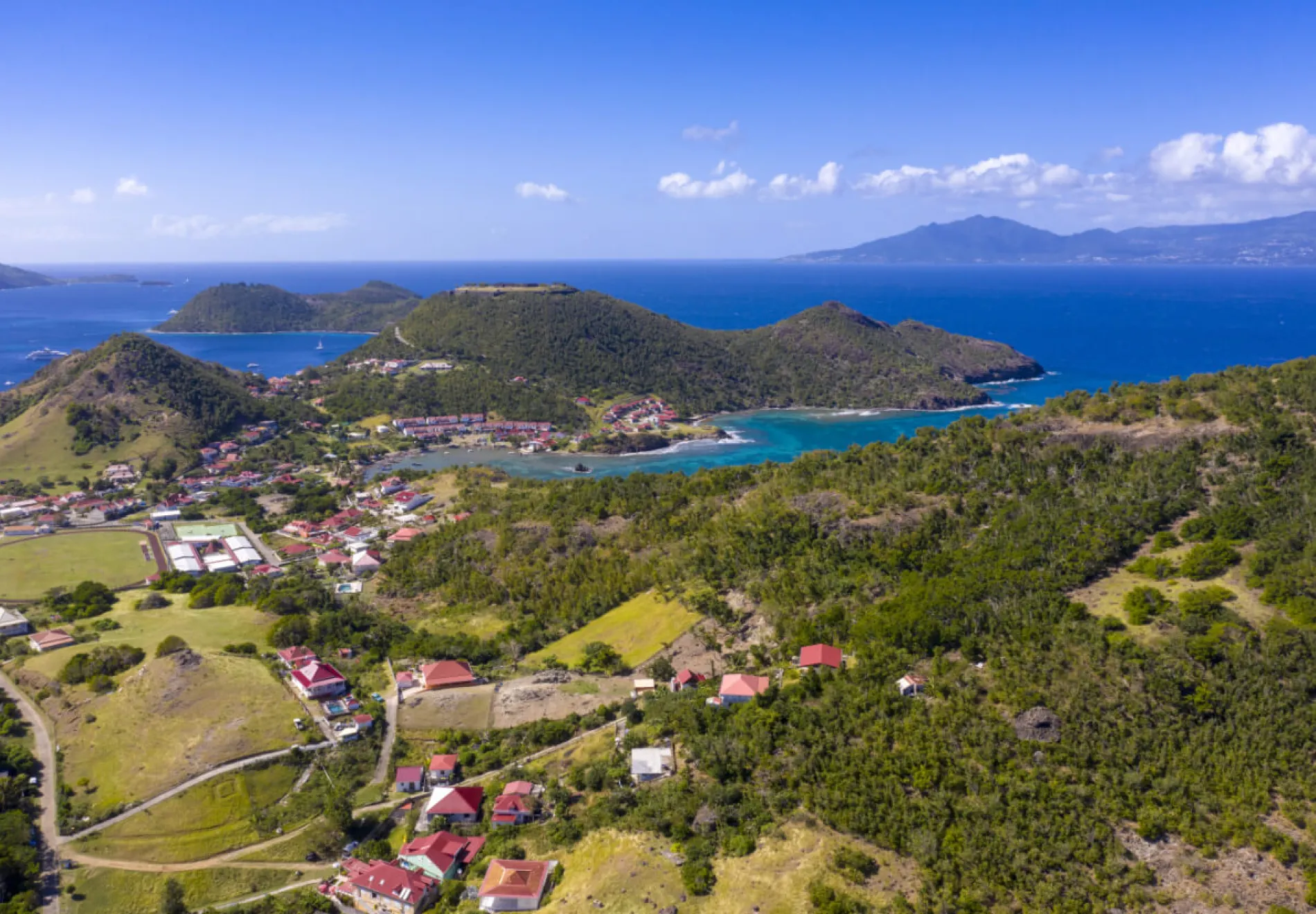 The islands are multicultural, with people from all around the world living and working on the islands. The largest group are the descendants from the African slaves introduced in the 18. and 19. century. Other people living on the islands are descendants of European plantation owners and workers, there are also many Indians and Chinese people.
Music is a huge part of life for people living on the Leeward islands and you will enjoy at least some calypso, soca, steelpan, reggae, salsa, and jazz during your yacht charter. Major celebrations include the St Kitts Christmas and New Year carnival and annual music festival, also Anguilla's Emancipation Day and Culturama festival on August 1st.
When is the best time for a Yacht Charter in the Leeward Islands
The Leeward Islands yacht charter season runs from November through to July. The Caribbean yacht charter high season runs from mid-December to March. It is during the high season when Americans and Europeans come in the highest numbers, running away from their cold winters.
The hurricane season in the Caribbean is common from July to early October. Even though the hurricanes are normally very rare, it is still the least expensive time for chartering in the Caribbean and you will find some really good deals available for you. If there are no storms, this time of the year will also have lighter or even non-existent winds.
What type of yacht is the best to choose
As one of the most famous yacht charter areas in the Caribbean the Leeward Islands offer all the main types of yacht charter such as motor, sailing, bareboat charter, skippered, crewed yachts, catamaran, power boat, sailboat, luxury yachts and off-course the super yacht charter.
Every island in the Leeward chain stands out
Rent a yacht in Anguilla
You can expect a relaxed atmosphere and rich nature. Anguilla is a beautiful island but slightly less developed Caribbean charter location. One of the region's best-kept secrets and perfect for everyone looking for peace and quiet, away from bustling crowds and eager to explore pristine nature.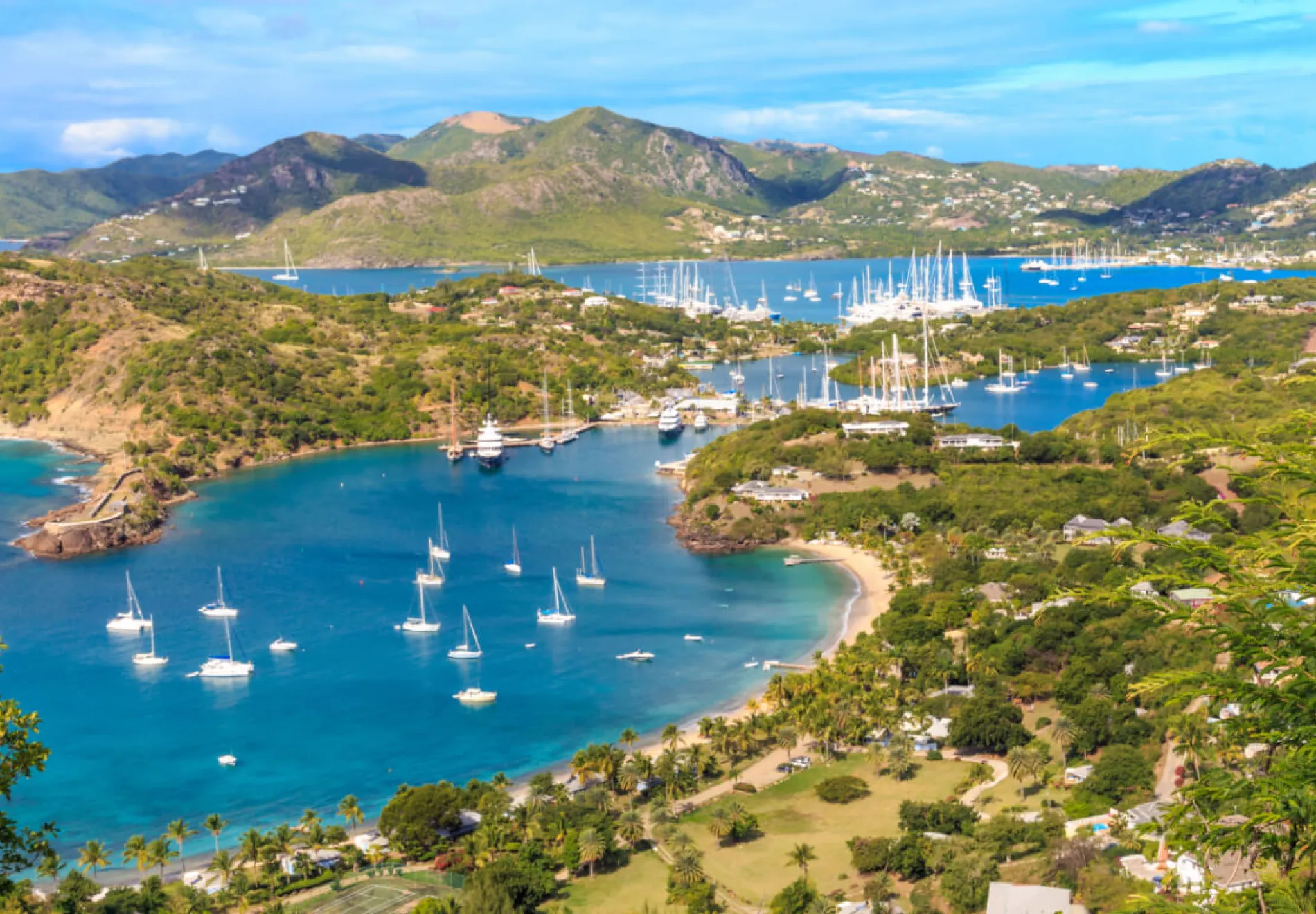 Yachting vacation in Antigua
Antigua is a place to be if you are an enthusiastic yacht lover. Very active and one of the hotspots for a private yacht charter in the Leeward Islands. Most yacht charters stop within the reach of shiny beaches and high life of Antigua, before heading northwest toward the Virgin Islands or south toward the Windward Islands. This British based colony still remains a crossroad for sailing yachts heading up and down the archipelago of the Greater and Lesser Antilles.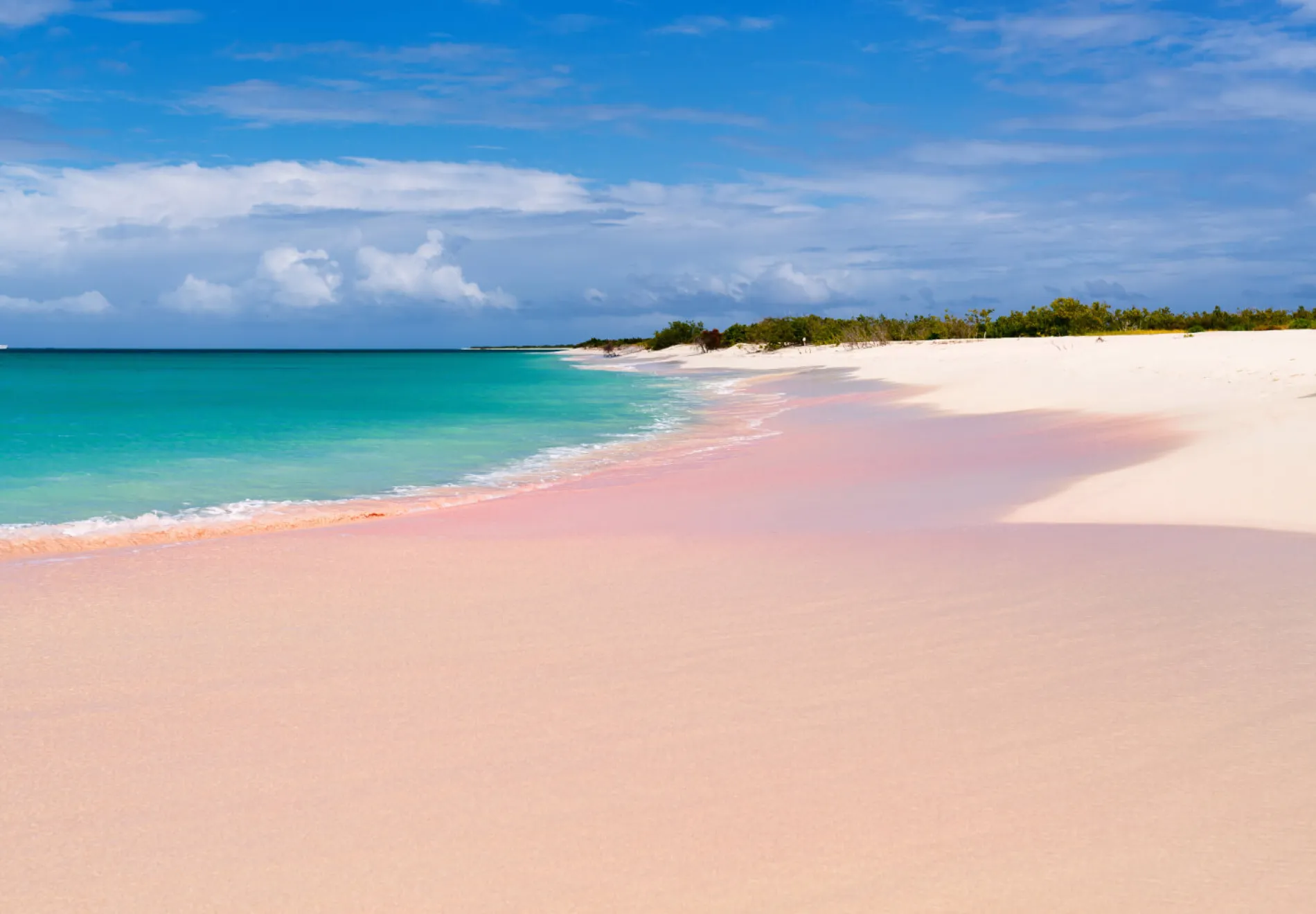 Charter a yacht in Barbuda
Barbuda Island is a sister island of Antigua. Only 25 km away from Antigua offers perfect climate and pristine beaches, such as the pink sands beach. Barbuda is more quiet and perfect for water activities such as swimming, snorkeling, fishing, and caving.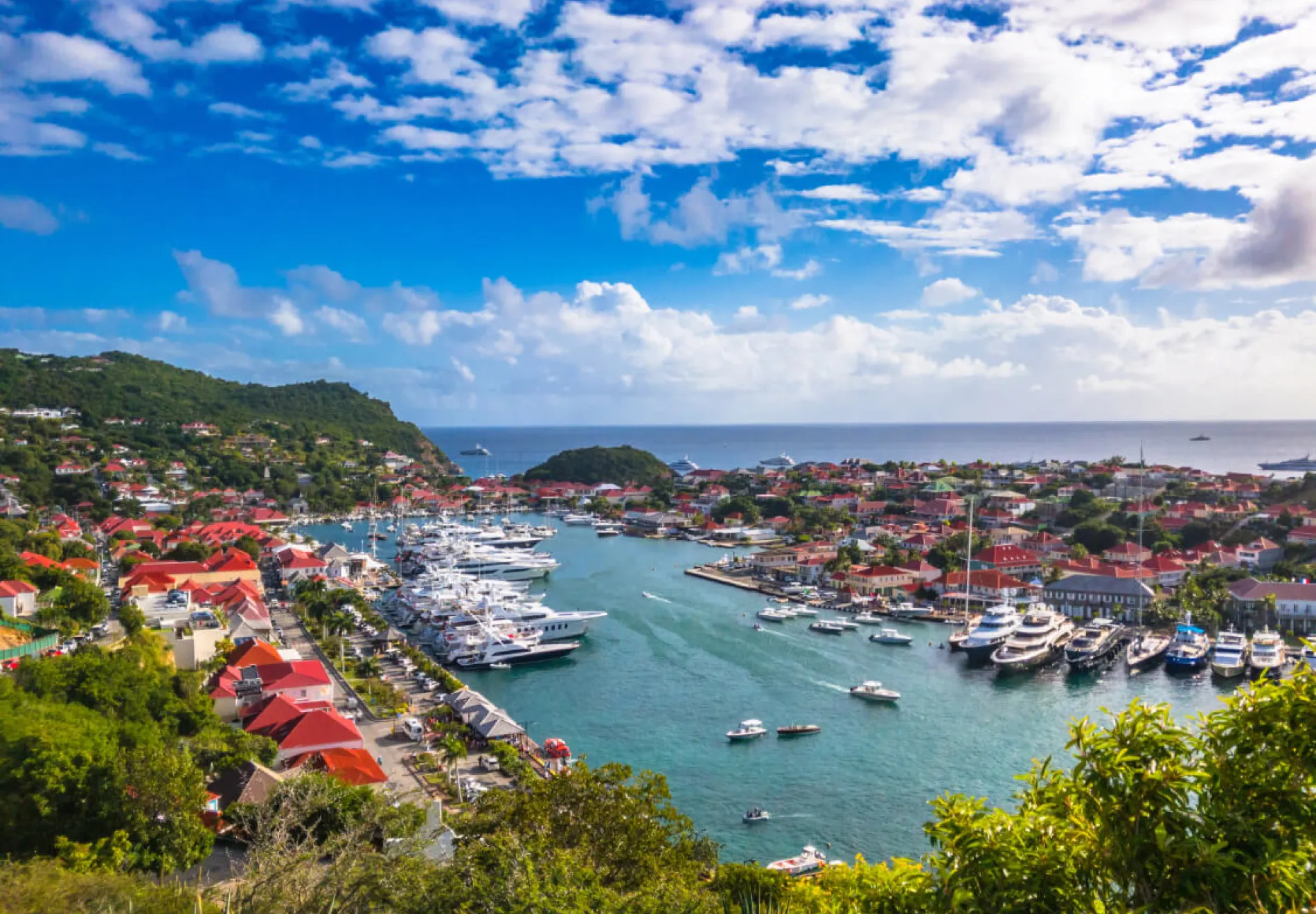 Yacht Charter in St. Barts
Yacht charterers usually come to the famous Saint Barths to relax on the white-sand beaches, enjoy the entertainment in many beach clubs, for fine restaurants, and of course to cruise through its clear waters. High-end shopping and dining at quality restaurants are very well popular, so St Barts is perfect for upscale visitors.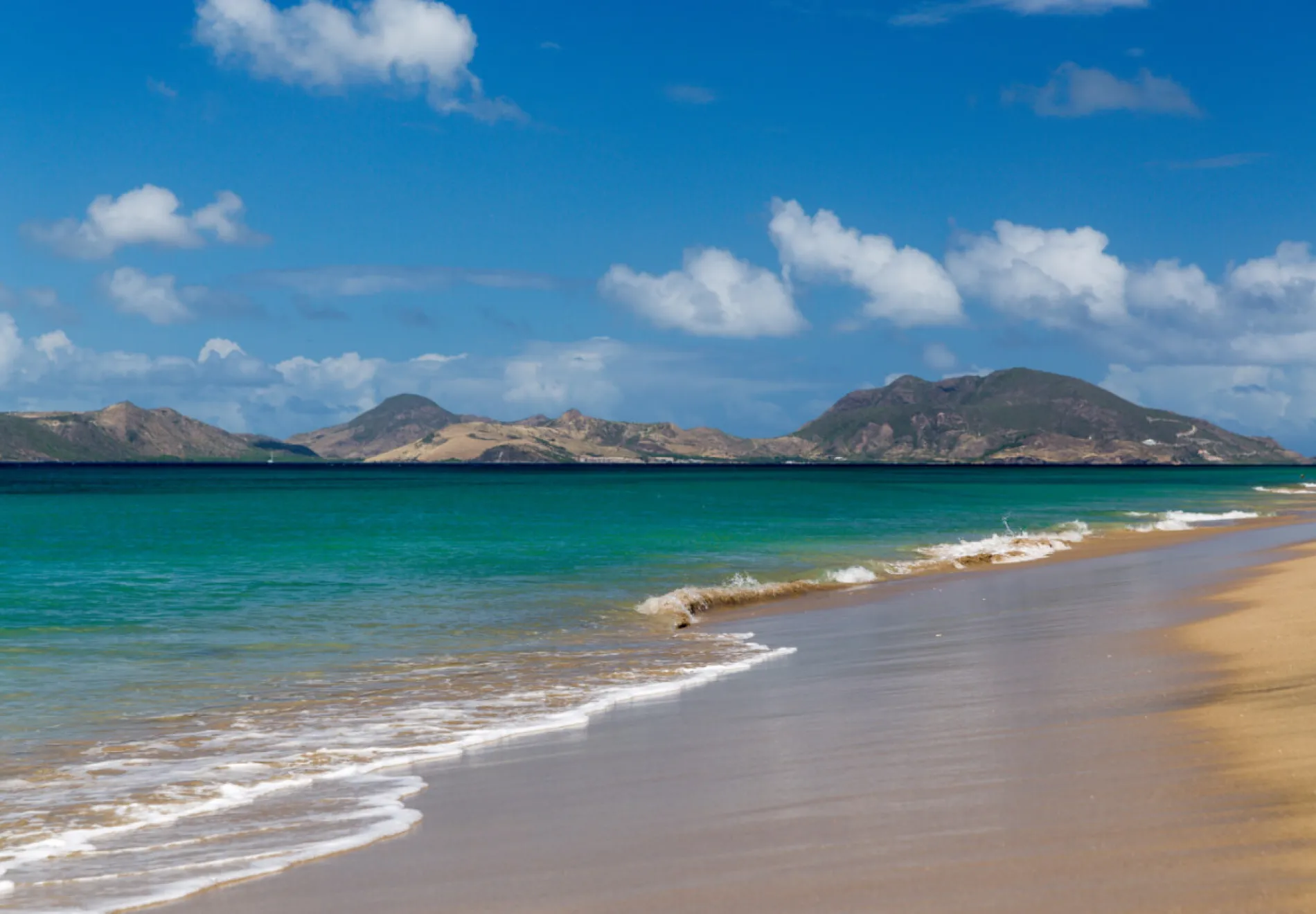 St Kitts & Nevis Yacht Charter
St Kitts is famous for its historical, cultural, and architectural significance and along with Nevis it is called the 'Secret Caribbean'. These unspoiled, tropical islands are among the most captivating and picturesque in all the Caribbean and a paradise for nature lovers because the preservation of the natural ecosystems has been a priority.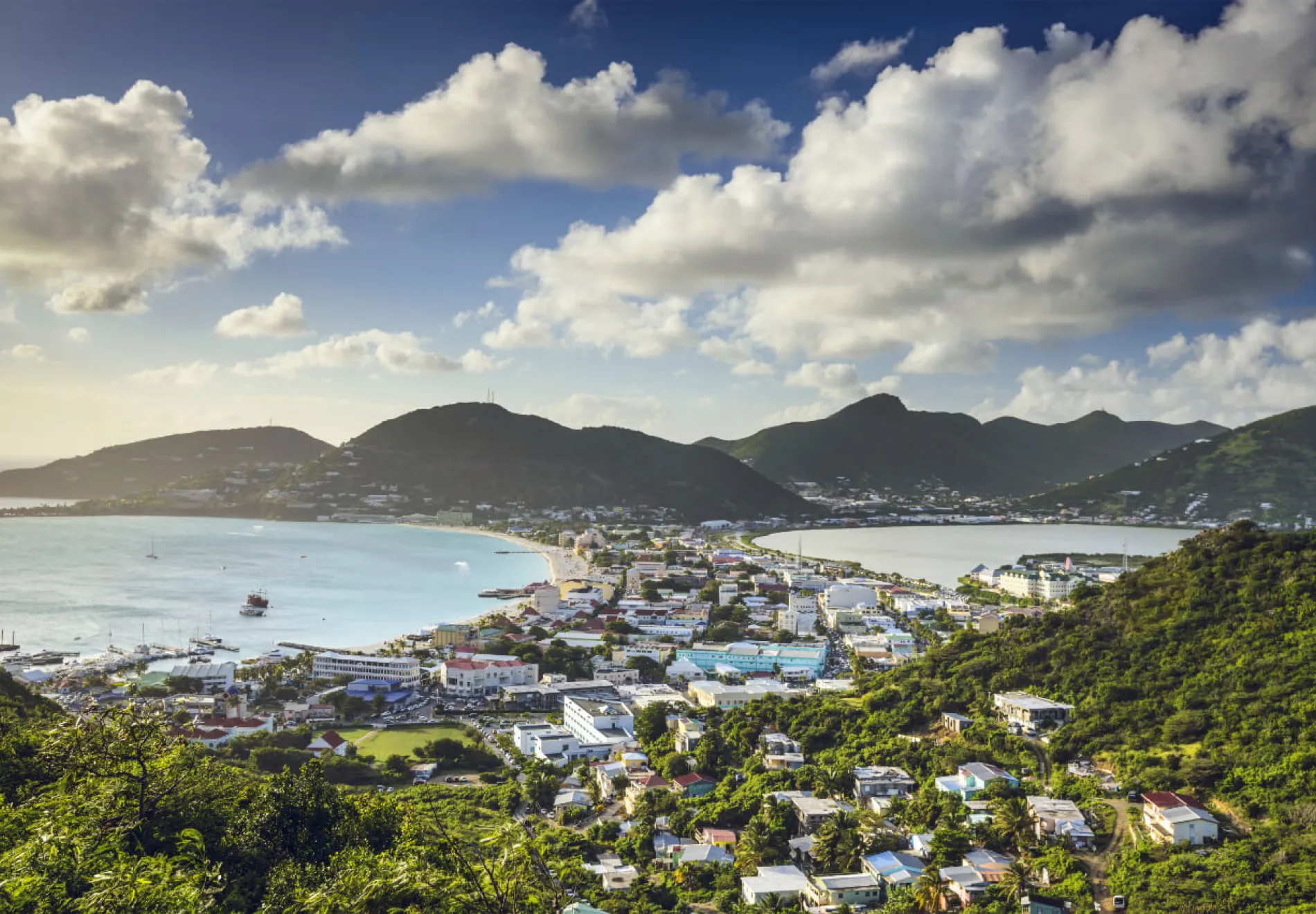 St Martin or St Maarten Yacht Charter
The St Maarten or St Martin yacht charter area can only be described as a tropical paradise. With a unique blend of European sophistication and Caribbean hospitality, St Martin is an intriguing Caribbean delight. St Martin is the smallest landmass ever to be divided between two nations. The French and the Dutch can lay equal claim to these majestic green peaks, stunning sandy beaches, and sparkling waters.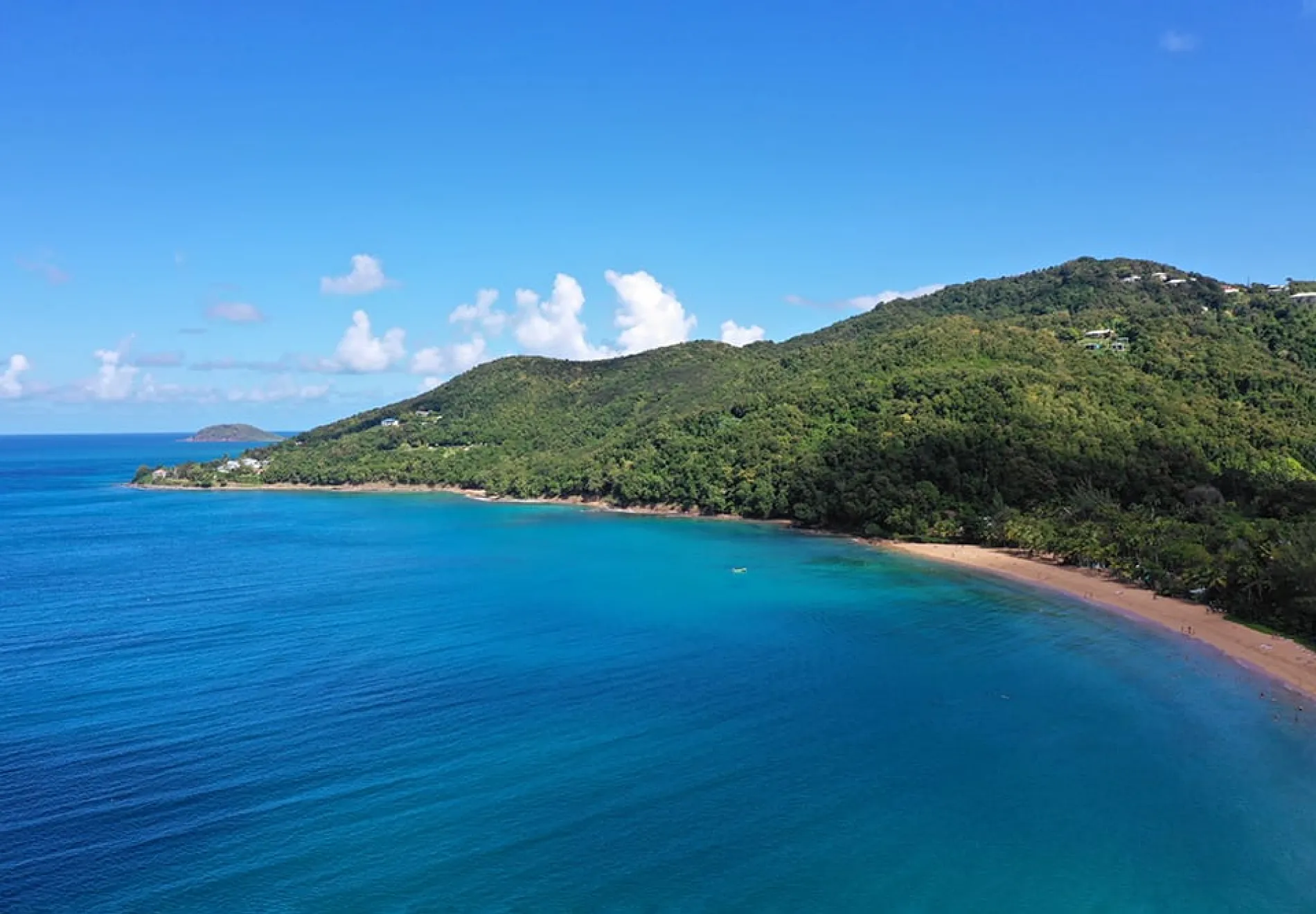 Yacht charter vacation in Guadeloupe
Guadeloupe is a known charter destination because it offers wonderfully relaxed tranquility and natural beauty as compared to its more famous and busier neighboring Caribbean Islands.
3 things to do in the Leeward islands
• Enjoy the beaches of Antigua. Stay on Antigua and discover its more than 300 beaches before embarking on your luxury yacht charter. The beaches are the island's primary attractions, but its appeal also lies in its maritime history – combined they have placed the island in pole position on the Caribbean map.
• Shopping and great dining on St. Barths. With a distinctly French flavor, St. Barths is the Leeward chain's most exclusive and elegant island. The Caribbean's Côte d'Azur, this is the place to go for pristine beaches and gourmet restaurants. Its capital, Gustavia, is one of the most beautiful towns in this part of the world. The port is the perfect place to berth while you step ashore and browse the designer boutiques.
• Exploring the colonial past on St. Kitts and Nevis. The rolling sugarcane fields and ruins of plantation and merchant houses on St Kitts and Nevis offer all those who step ashore insight into a colonial past. Brimstone Hill Fortress national park is something you should not miss when chartering to St. Kitts.

Goolets top choice itinerary in the Leeward islands
Antigua – Montserrat – St. Kitts – Nevis – St. Maarten – Anguilla – St. Barths – Antigua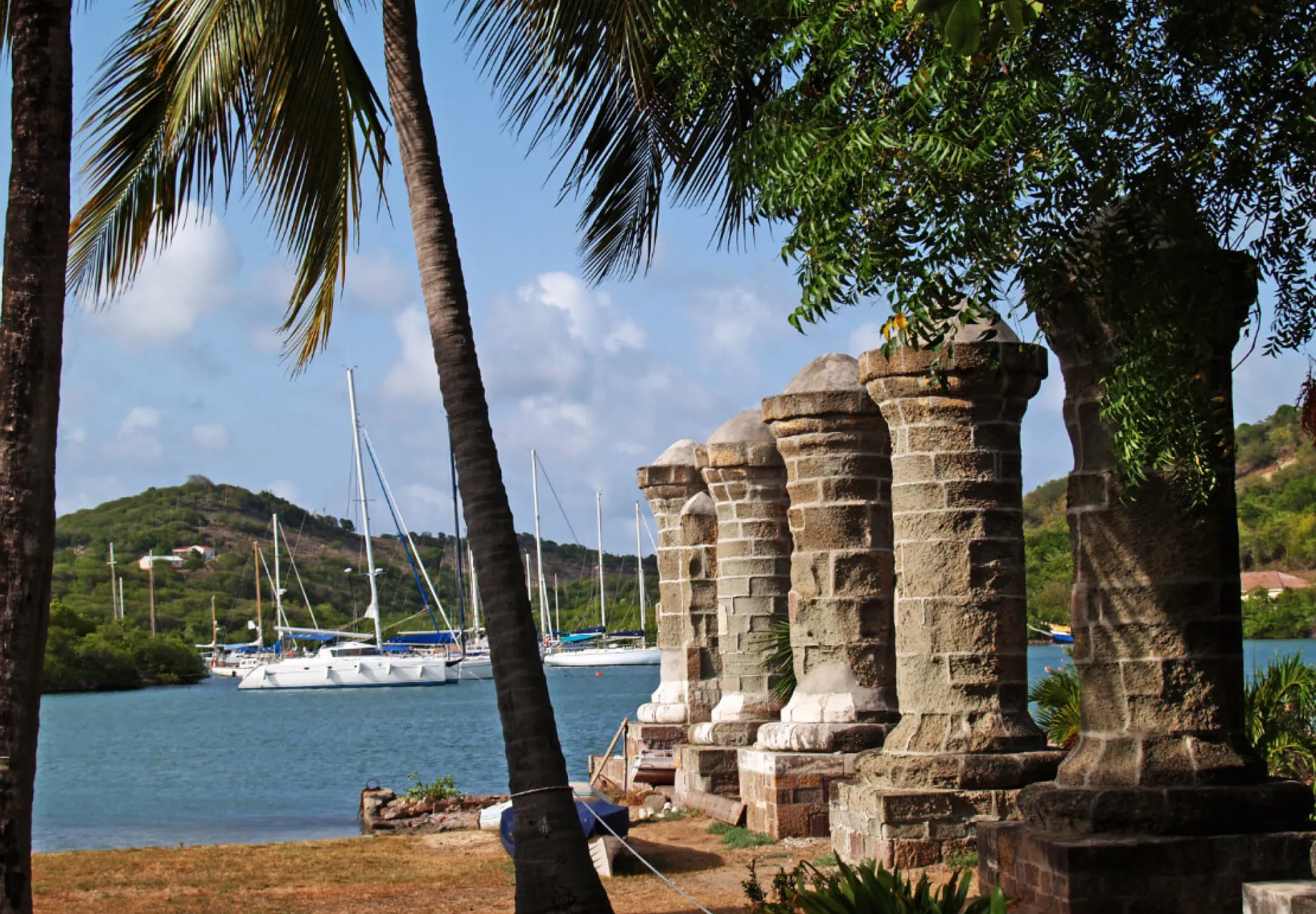 Day 1 - Antigua
Board the yacht in Falmouth Harbour on the gorgeous island of Antigua. Falmouth Harbour near the Nelson's Dockyard, a famous cultural heritage site in the Caribbean, it is part of Nelson's Dockyard National Park, which also contains Clarence House and Shirley Heights, an intriguing UNESCO World Heritage Site.
Nelson's Dockyard is home to some of Antigua's most famous sailing and yachting events like Antigua Sailing Week and the Antigua Charter Yacht Meeting. You can spend the afternoon exploring the dockyard with a local guide. We recommend a nice trip up to Shirley Heights for a fantastic view and gorgeous sunset. In the evening head south to Carlisle Bay. We recommend the spa and fine dining in the luxury Carlisle Bay resort.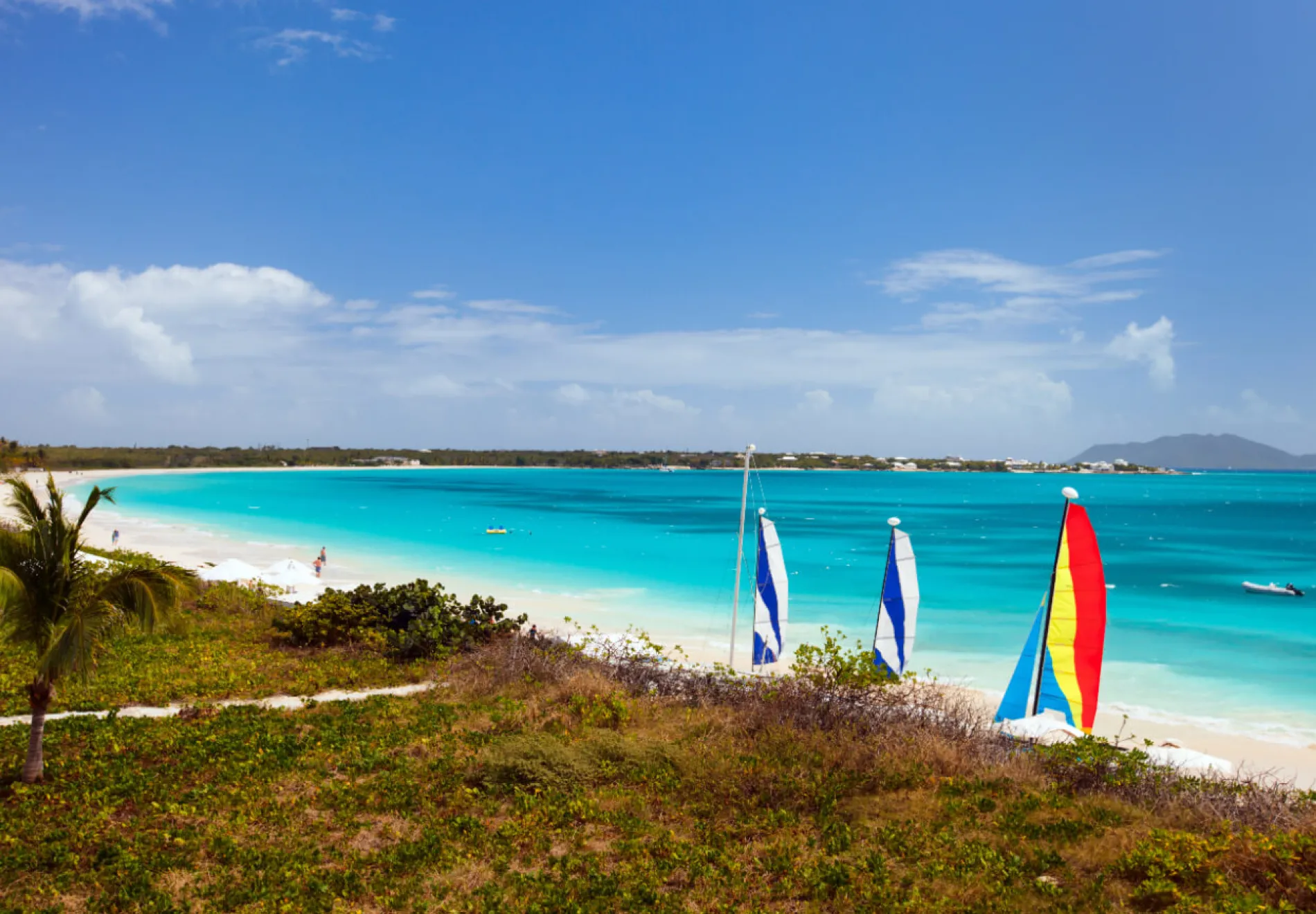 Day 2 - Montserrat
In the morning cruise to the island of Montserrat and anchor in Rendezvous Bay in the north of the island. The bay is pristine and unpopulated, absolutely perfect for a day of watersports and exploring. Additional ideas for your stay on Montserrat include visiting the volcano or the buried city of Plymouth, the Caribbean Pompeii.
Two-thirds of Montserrat was buried under ash after a strong eruption in 1995. The island has slowly been developing since then but you will still feel the tranquillity and friendly local people with not many foreigners.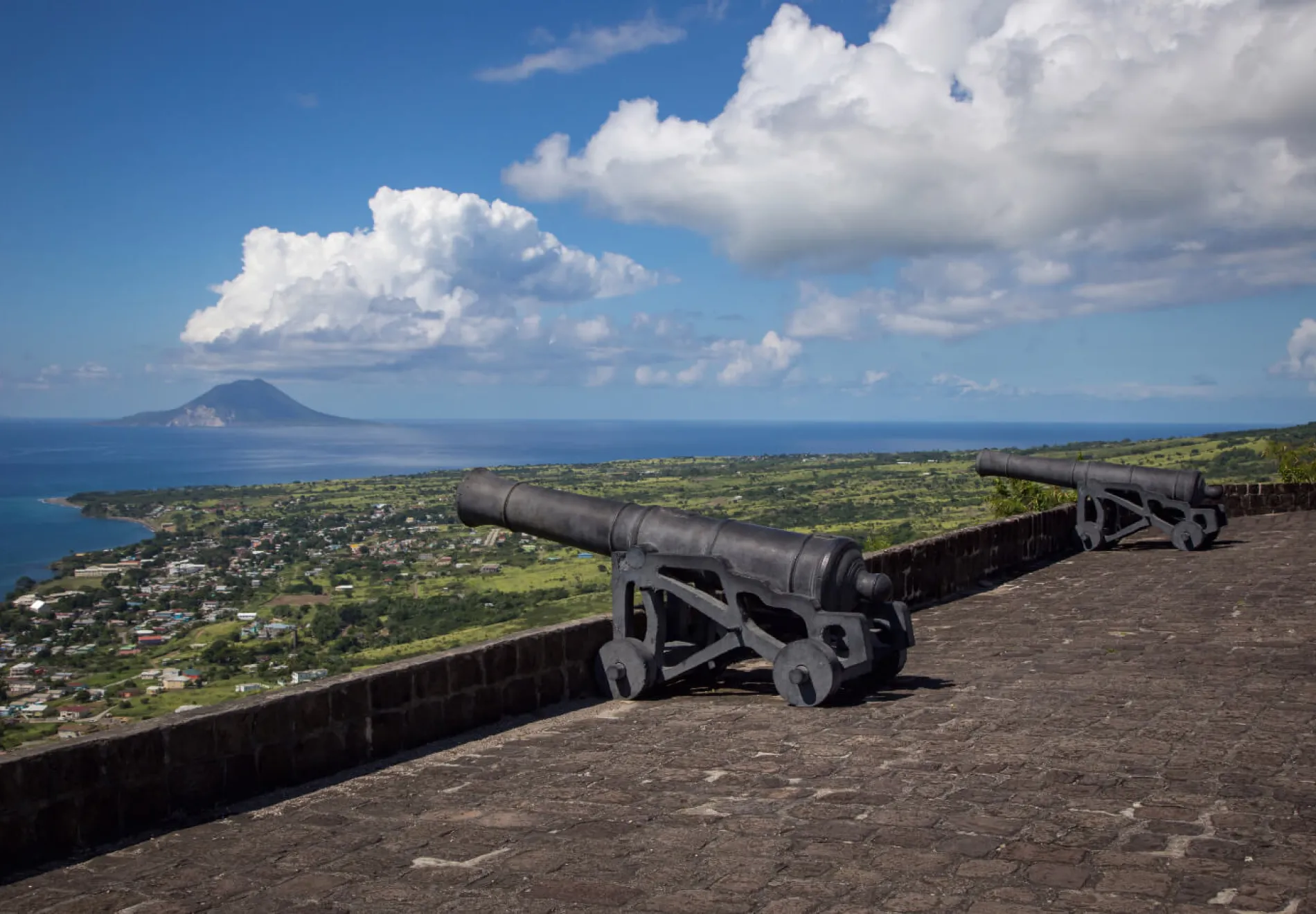 Day 3 - St. Kitts
In the morning slowly head to the gorgeous island of St Kitts. Untouched beaches and historical sites such as Brimstone Hill Fortress national park await you. The national park is in the Unesco world heritage and is a well preserved spectacular site worth exploring.
For other activities ashore, there are a number of great golf courses including the Royal St Kitts Golf Course. There is an excellent marina in Christophe Harbour, giving everyone a chance to enjoy the resort's private beach club, restaurants, bars, and spa. For beach activities, we recommend Timothy Beach on the narrowest part of the island for some nice Caribbean atmosphere from a handful of laid-back beach bars playing soft reggae and calypso beats and serving up fresh, local food.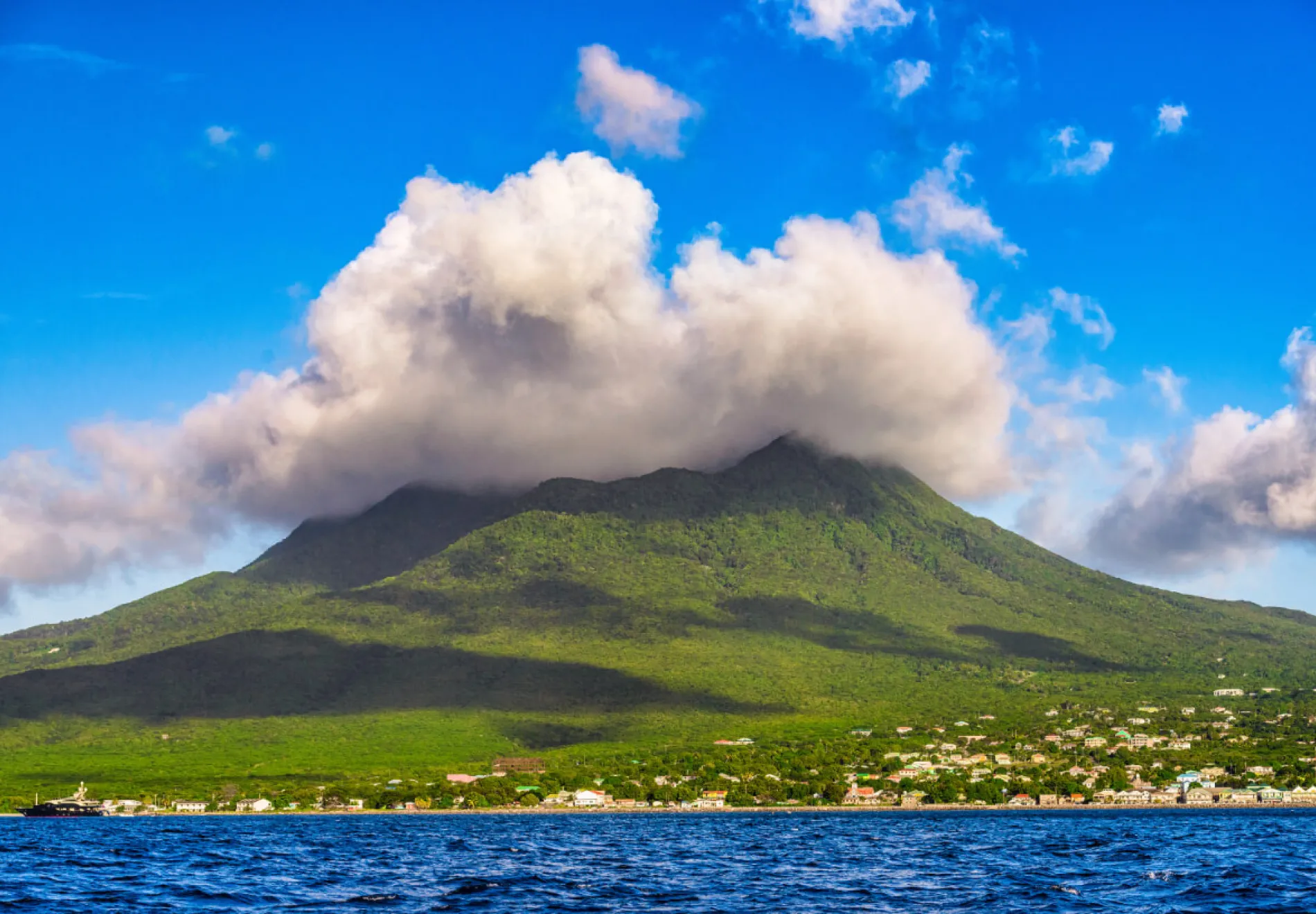 Day 4 - Nevis
After a short cruise, arrive on Nevis. Explore the island's impressive plantation houses changed into luxury hotels. We recommend hiking up to the Nevis Peak to be rewarded with amazing views over Antigua, Montserrat, and other nearby islands.
The hike is not demanding at all and is worth it. The Other interesting site to see and explore is the Asian-inspired Botanical Gardens. Nevis is also famous for great horseback riding opportunities on the beach or hiking trails.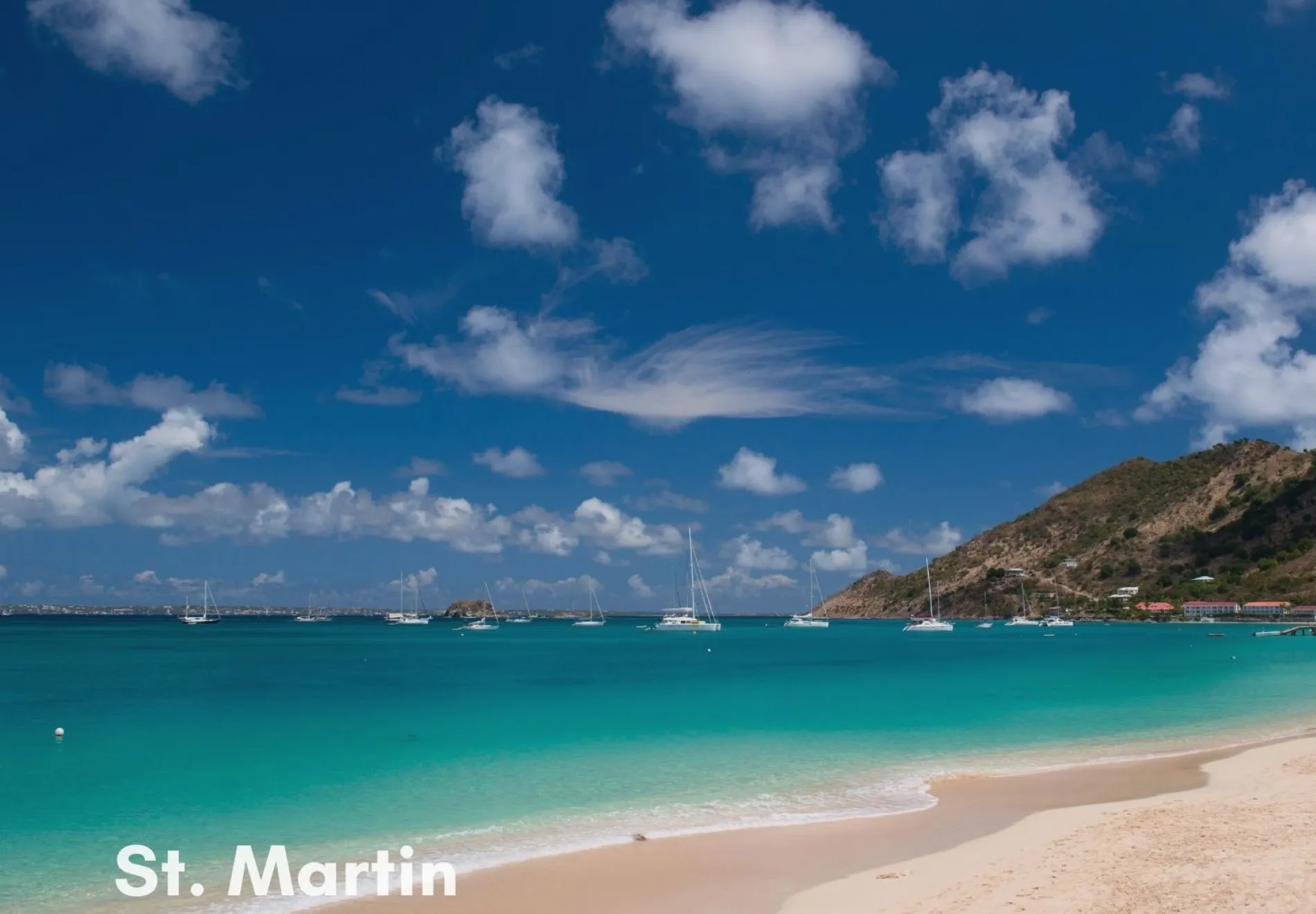 Day 5 - St. Maarten
St. Martin is the French side of the island also known as Sint Maarten to those from The Netherlands.
Take your choice of either culture in Caribbean style, with pretty beaches on the French side, substantial marinas on the Dutch side, and everything from casinos to fine dining in between. Watersports are an option here too.
Day 6 - Anguilla
Anguilla, to the north, is a fantastic place to spend a beach day. This exclusive island attracts far fewer crowds than you'll find on Sint Maarten, as well as some higher-end restaurants.
Save some time after sunset to visit The Dune for live reggae and rum punch with Bankie Banx, Anguilla's answer to Bob Dylan.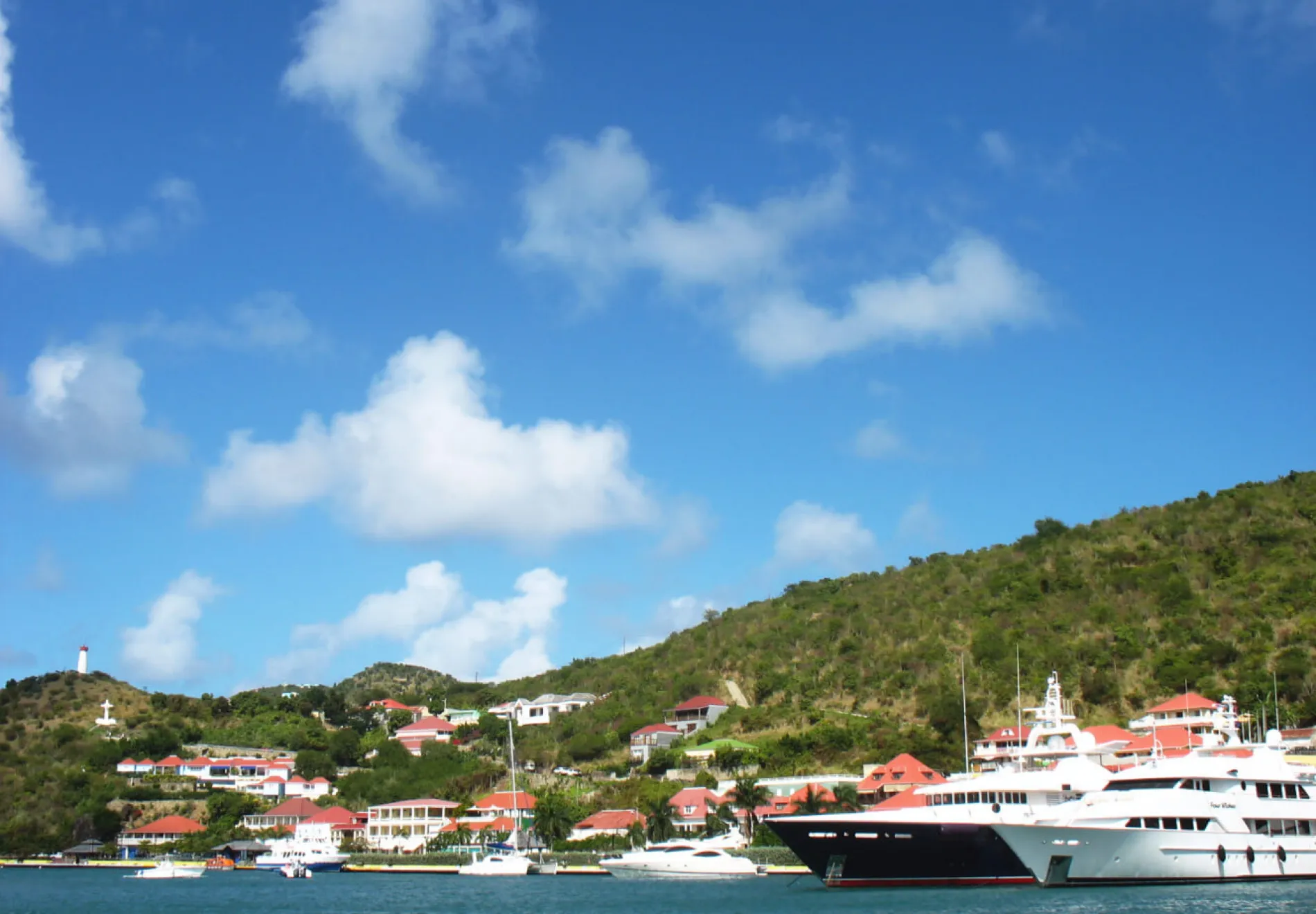 Day 7 - St. Barths
On to St. Barths, the St. Tropez of the Caribbean. Gustavia Harbour is your entry point to fine shops, boutiques, and restaurants.
Send the kids snorkeling while you browse the Cartier, Hermes, Louis Vuitton, and more along the waterfront streets. Harborfront cocktails are a must.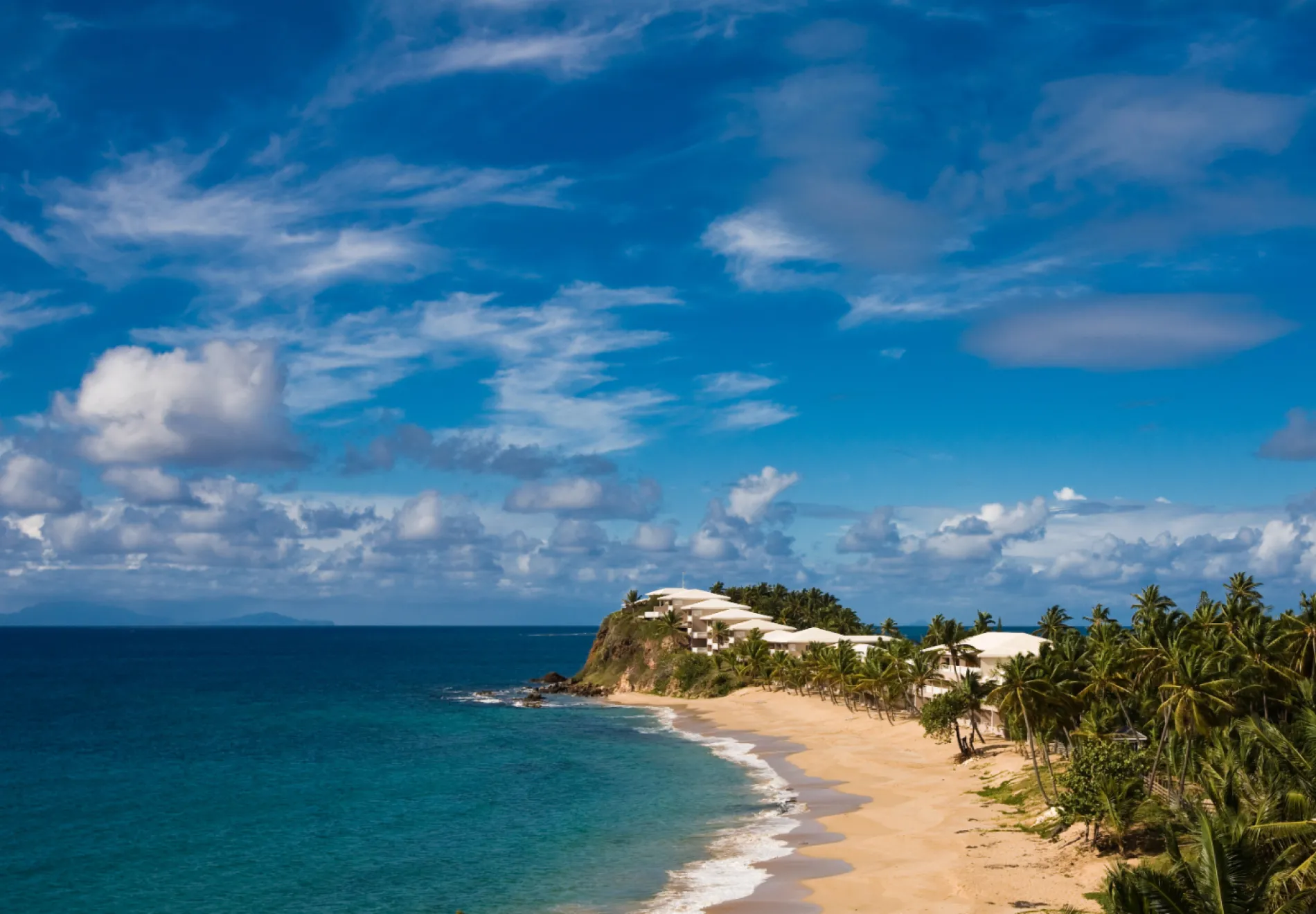 Day 8 - Antigua
Return back to the Falmouth Harbour and disembark full of new memories and with your energy completely refilled while already planning for your next private charter.
Contact Goolets expert for more information. We will advise you on the best options and routes for your taste. Please have in mind that we can custom design a route in the Leeward islands especially for your group.