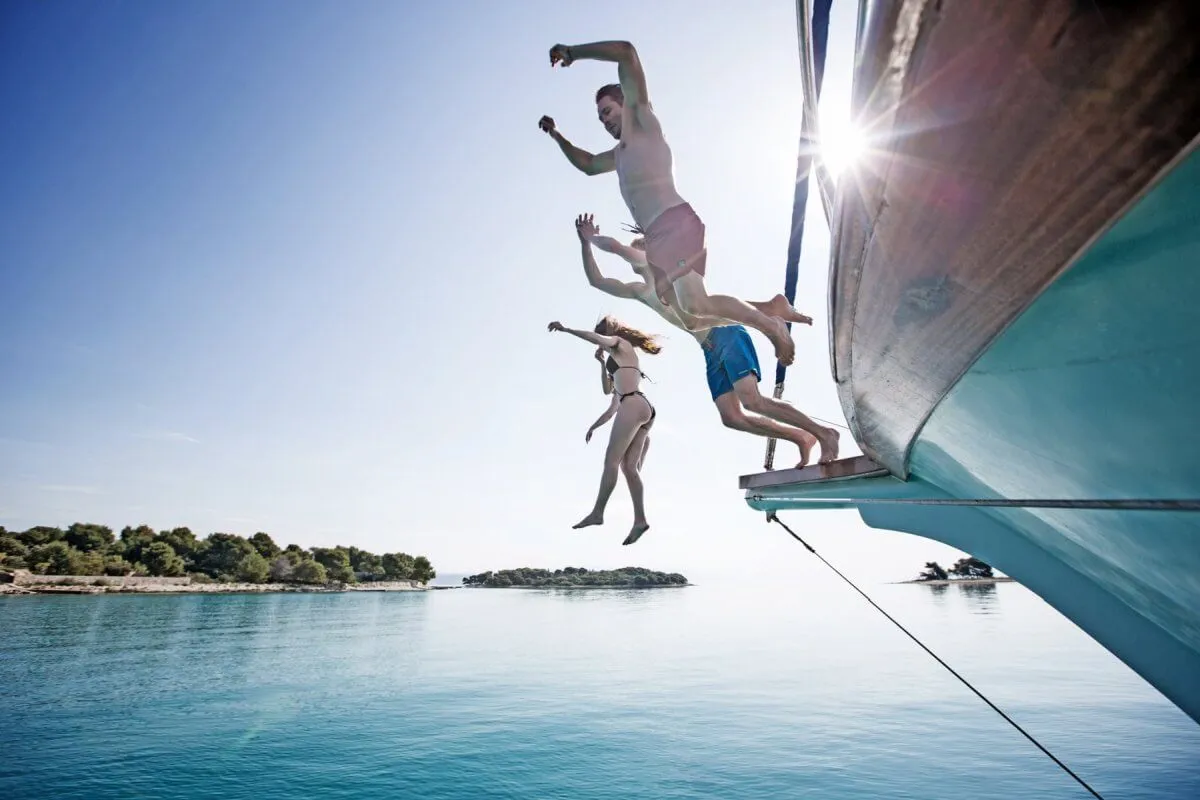 What is a Blue cruise? A Nice Short Explanation
"Blue cruise" concept is not something new. First Blue cruise happened around 50 years ago in Bodrum when first small (and quite uncomfortable) gulets offered this services to the clients. The gulets indeed have changed in this 50 years but the main idea and concept stayed the same!
If you decide for a Blue Cruise holidays (and it is definitely a very good decision), you will still experience the same things.
Read further to find out more…
The main things on these trips are:
escaping the mass tourism and heavy crowd
to be able to check several places in fastest possible amount of time
to keep in touch with nature and sea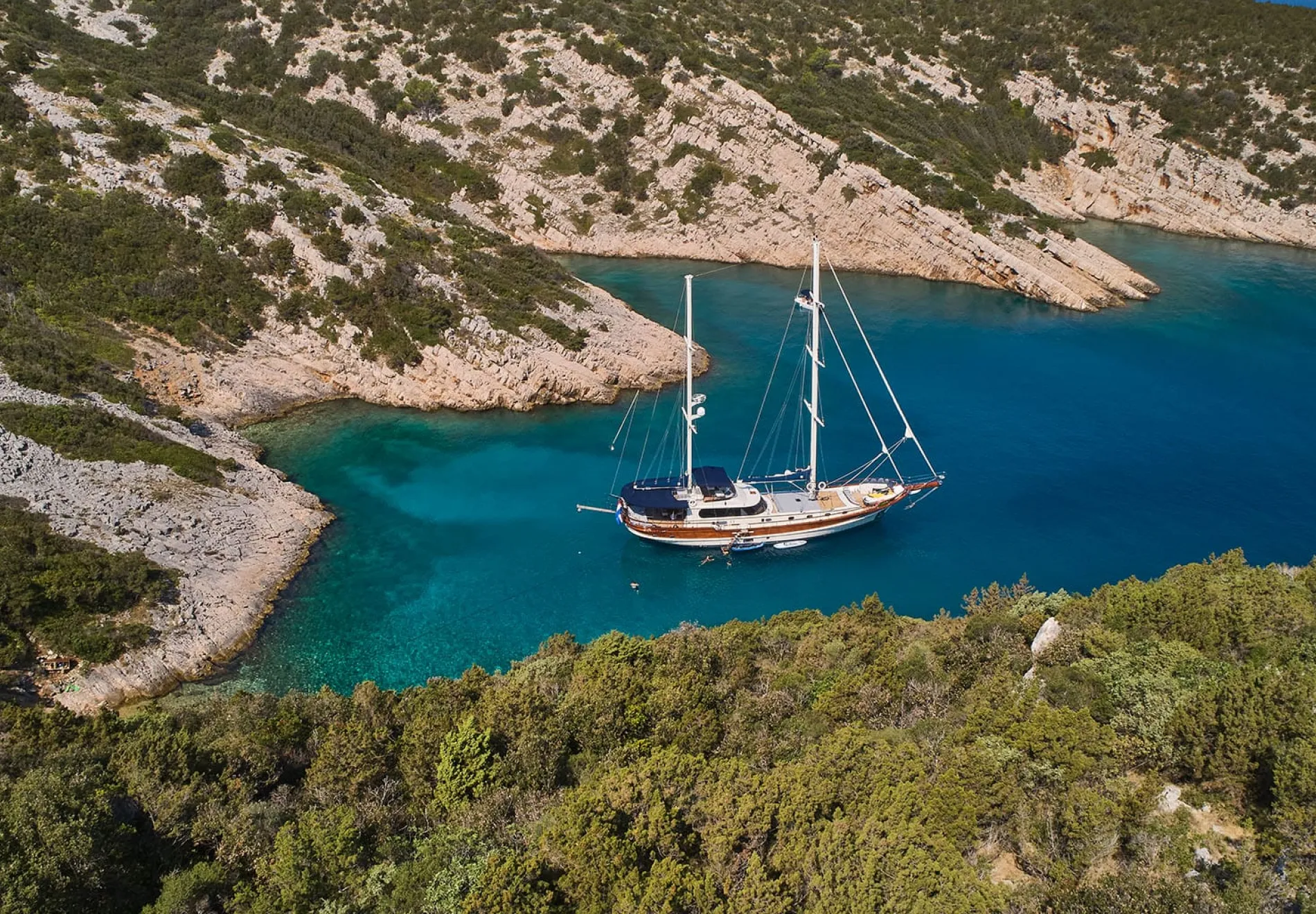 Blue Cruise is one of the best and most relaxing vacations you can ever have. It is both an adventure and relaxation for body and soul in most beautiful settings. You will escape all these pesky tourists that make you crazy, while you wish to enjoy at the hotel pool or at the beach.
You will not have to change several buses or take a taxi or rent a car to check more places on your destination. You will stay on the gulet and your room and all your luggage will travel along with you. And maybe the most important thing, you will truly keep in touch with nature.
With blue voyage, you will get to explore all the hidden gems that you wouldn't be able to visit during regular holidays on land.
Gulet cruising has a long history that originated from Turkey from where Blue Voyage developed and now it is a unique type of holiday. Cevat Şakir Kabaağaçlı known as the 'Fisherman of Halicarnassus' was the Founder of Turkey's famous Mavi Yolculuk "BLUE VOYAGES". A historian, humanist and ecologist, he was one of the country's most popular writers and has been described as a modern Homer. He was known also as Turkey's first professional tourist guide. This how one of the most beautiful and attractive ways to discover Turkey and Greek island has been created. During the cruise, you'll have a special opportunity to explore stunning beautiful places, wake up each day on a different location.
To name some of the best benefits Blue cruise can offer you:
you can jump from the gulet directly to the sea
you can check some of the most amazing spots, bays, and places, which you can never see if you stay in some hotel
you do not have to walk to the beach – the beach is always there with you
you are traveling only in the company of your best friends only (and the crew of course)
you do not have to cook, clean or worry about any logistics
have you ever eaten on the ship, in some bay – "al fresco". Maybe you do not believe it, however, food truly tastes better!
every day you can check different town or party in a different disco
We can not tell you everything, so we just named around 30% of things which you can experience during your Blue cruise! It is all about location.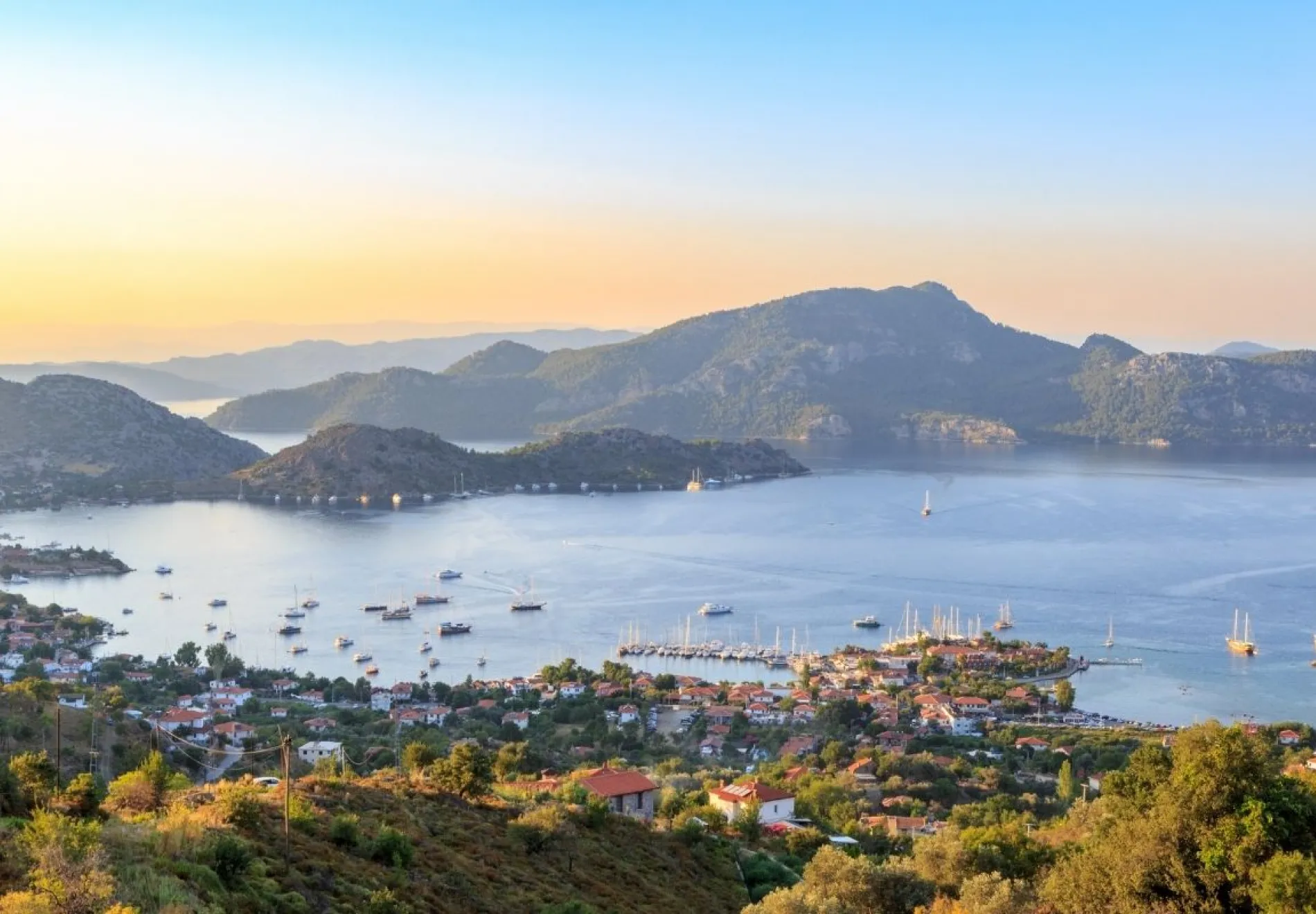 How long can Blue cruise last?
It usually lasts 7 days which is the minimum amount of time you need to explore and see everything. However, if you desire you can book your gulet yacht for a longer period. Just let us help choose a good fulfilling itinerary that will, of course, be based on your demands.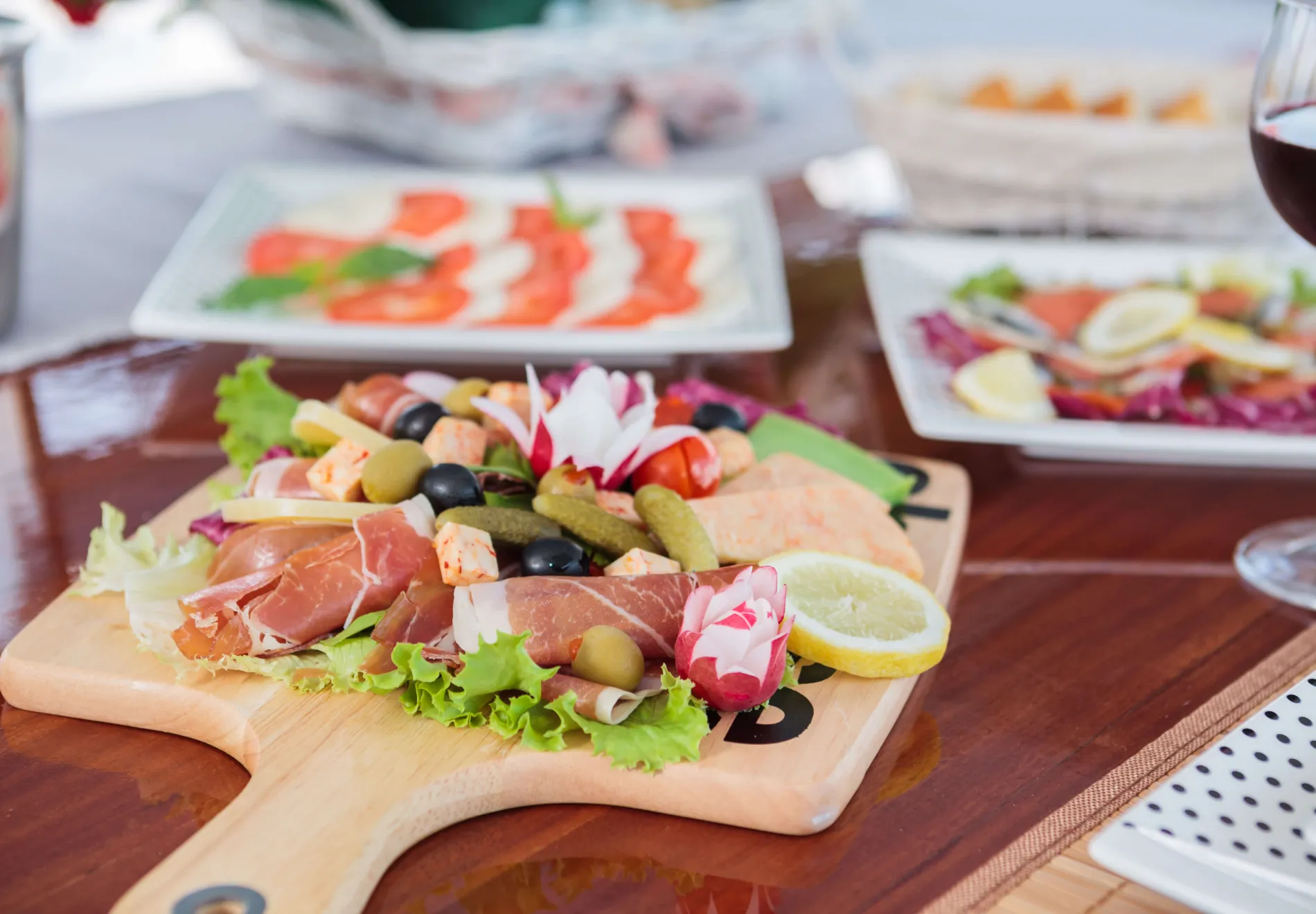 Food on board
The food plays an important factor when it comes to having a memorable holiday. So when it comes to food organization, we will prepare a food menu for you according to your preferences and wishes, and personal chef on board will amaze you with his delicious meals.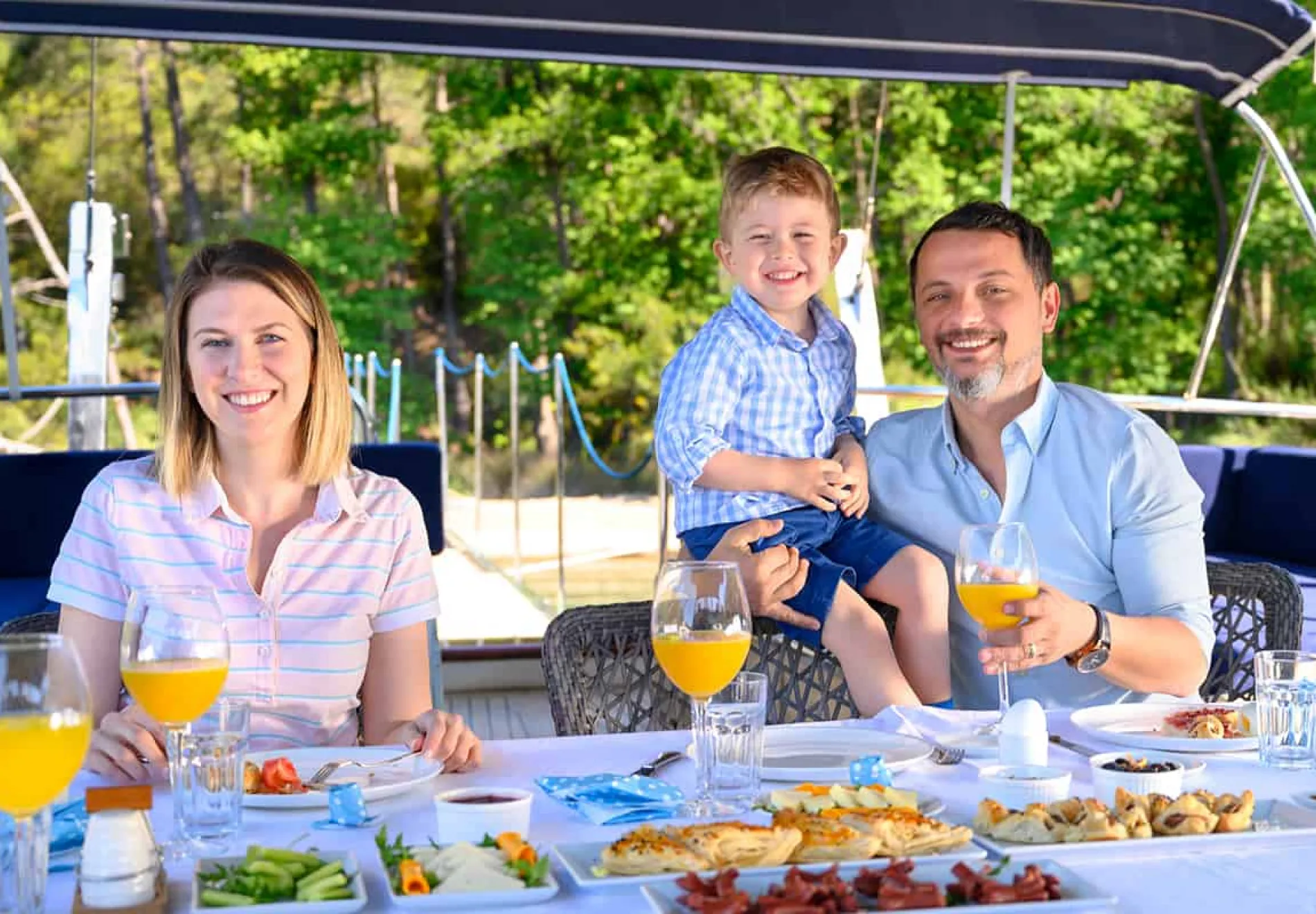 Blue Cruise concept is best for?
This is an ideal choice for almost everyone. It is a perfect choice for mixed groups… Keep in mind that not every gulet is suitable for every group. It makes difference if you are traveling with small kids, teenagers, or you are maybe a group of seniors.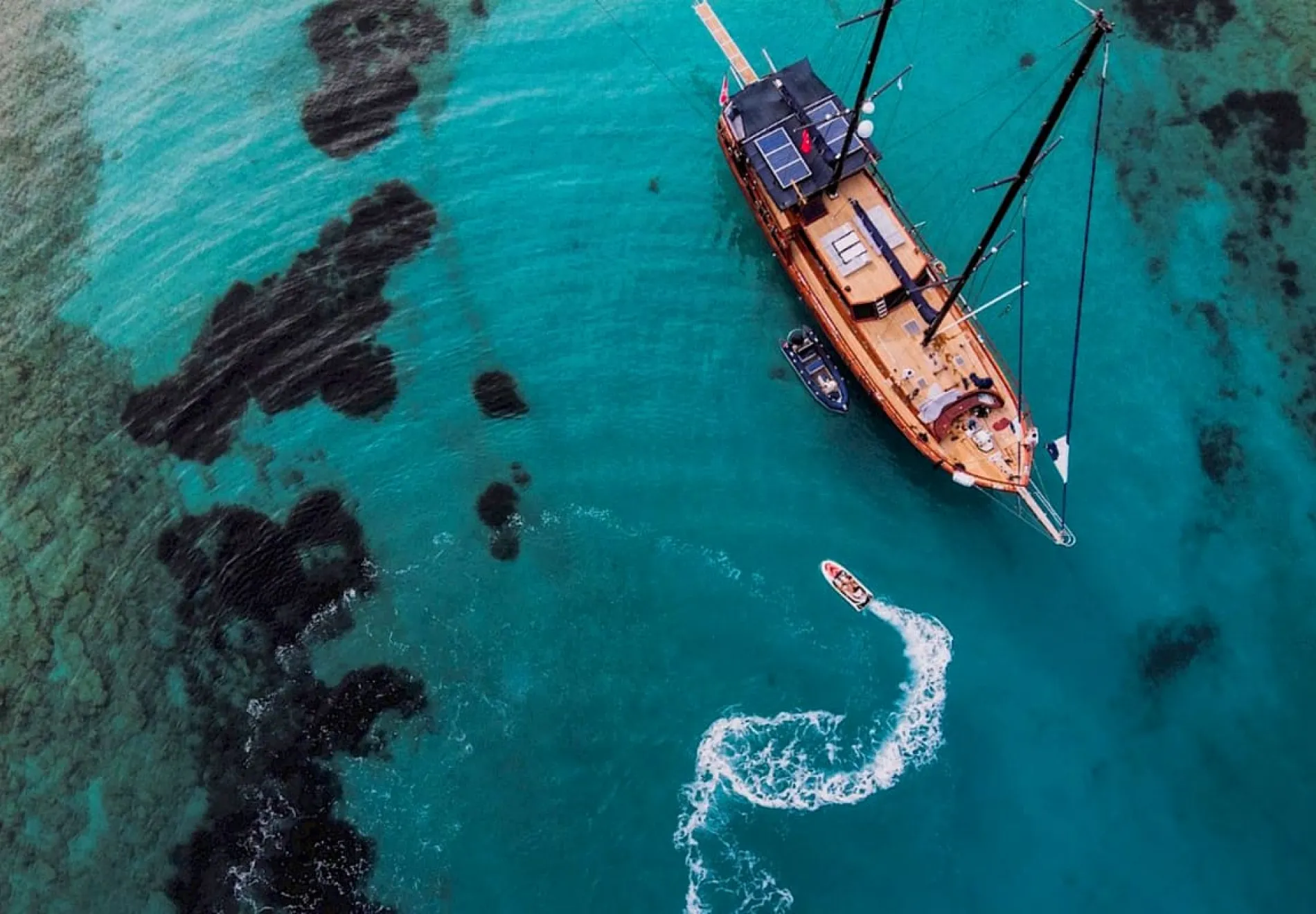 Is this type of holiday safe?
A common concern among clients is the problem of safety. However, we ensure you that gulet cruises are safe. You can fully relax since all locations on our routes are all popular and 100% safe touristic places.