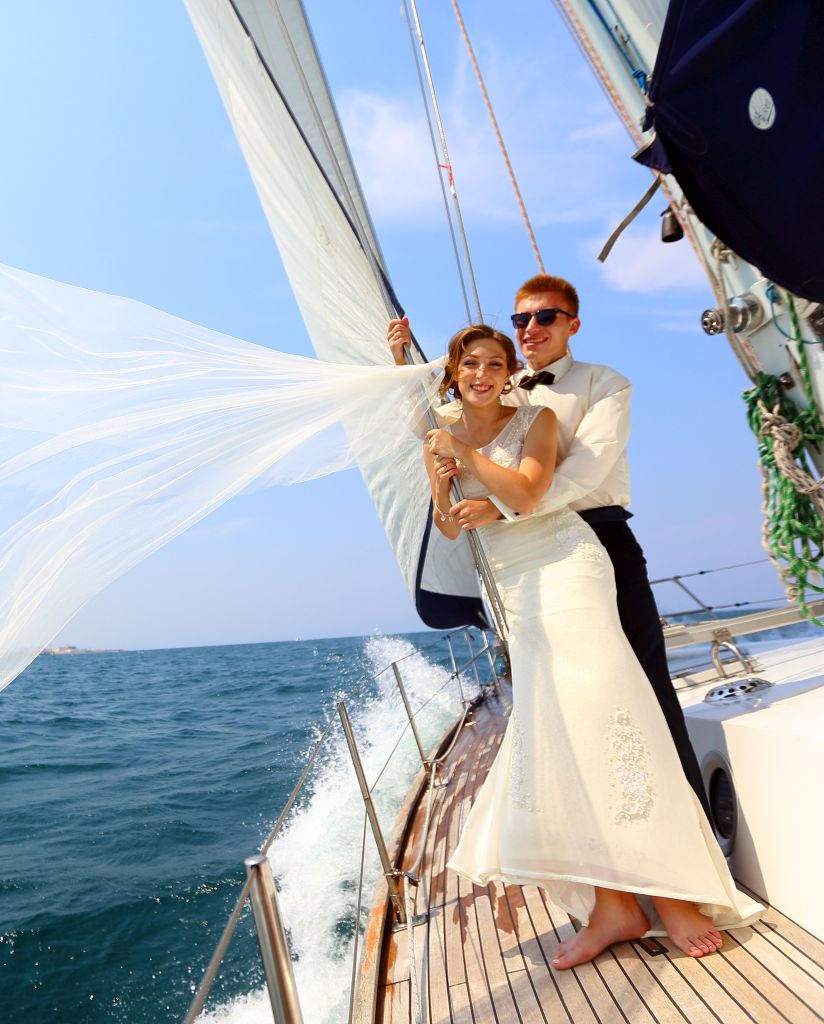 Wedding Cruise: Seasickness, Bad Weather, Other Issues
You may think boat weddings cause complications. What if your guests get seasick easily and don't want to come, or if bad weather ruins your day? Those concerns are completely justified… And here are the solutions: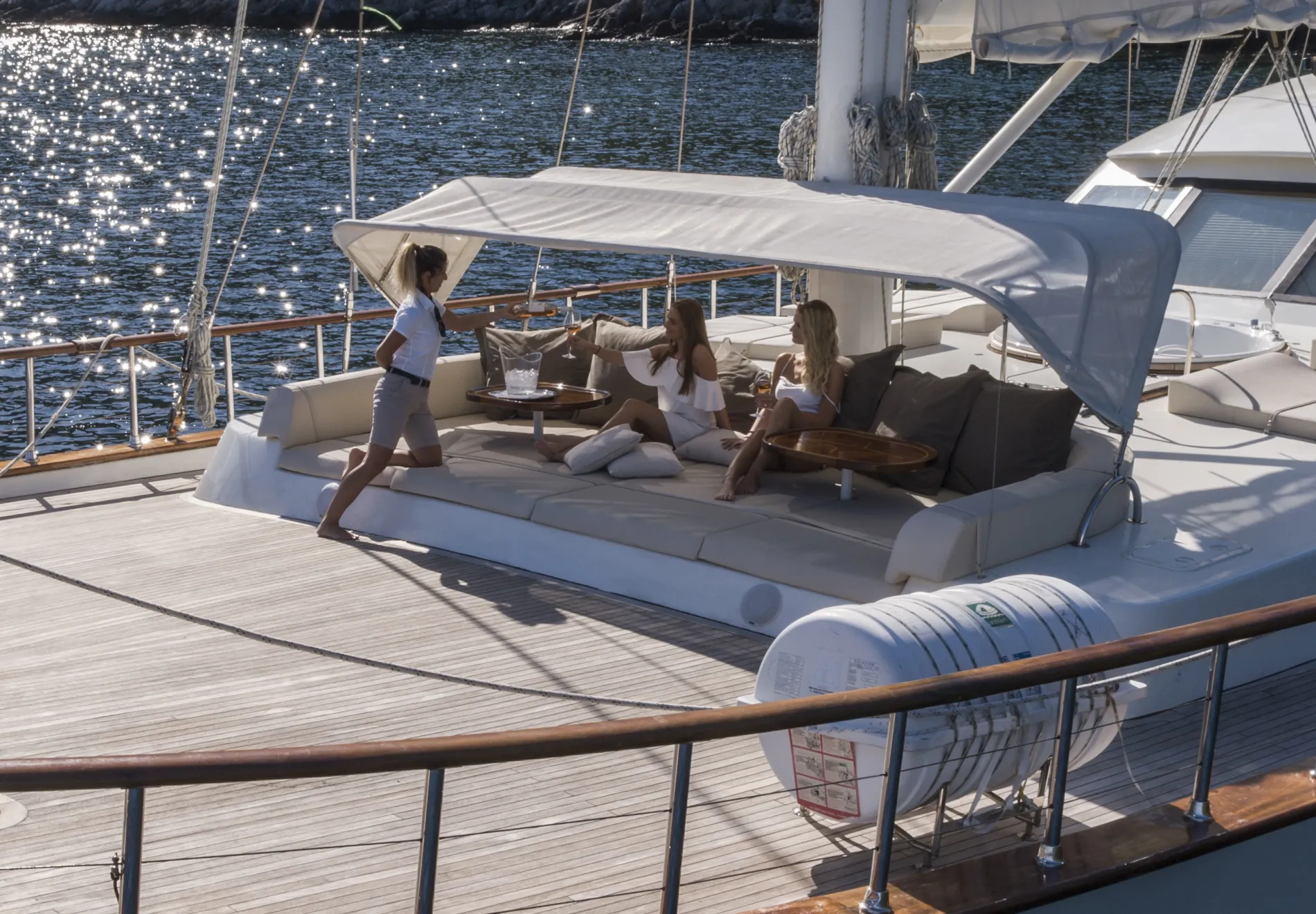 Seasickness
Is there even a solution for this? Of course. Firstly, motor sailor vessels are large, stable, and made of steel, so you rarely feel anything. Secondly, if the waves are big, then the boat will stay in a safe port or a calm bay, and you will not be seasick. Just in case, the boats are equipped with Dramamine pills if needed, and the advice is that you go out on the deck for some fresh air if you're not feeling your best. But generally, with these boats, you can relax and enjoy your wedding carelessly!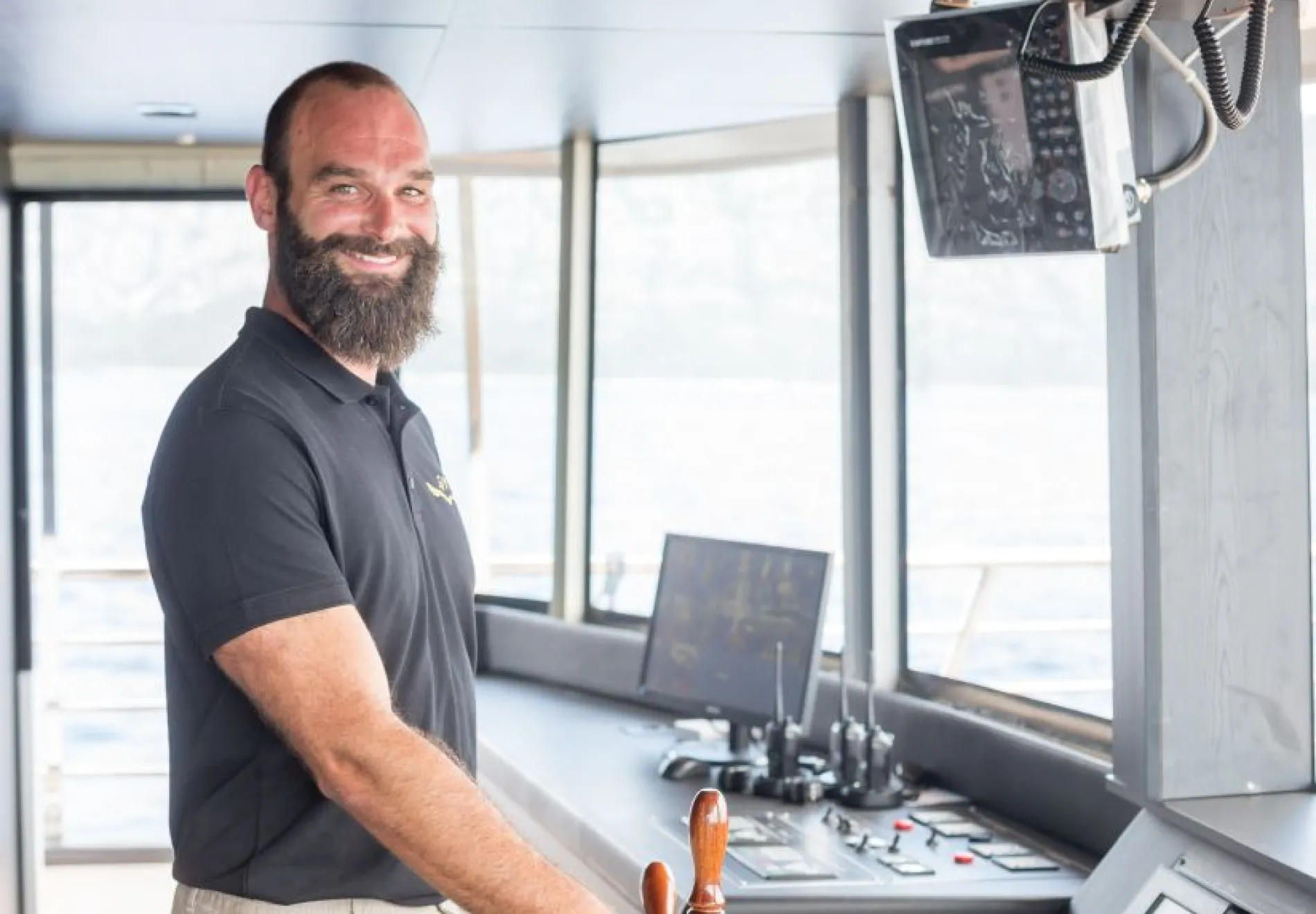 Bad weather
The worst nightmare of your wedding can be rain and heavy wind. But we will prepare you in advance if something like this would happen and have a PLAN B for everything. Captains are experienced in these situations, they know "a few things" about wind and the sea, always monitor the weather forecast in advance, and succeed to avoid risky locations. Your safety is their priority.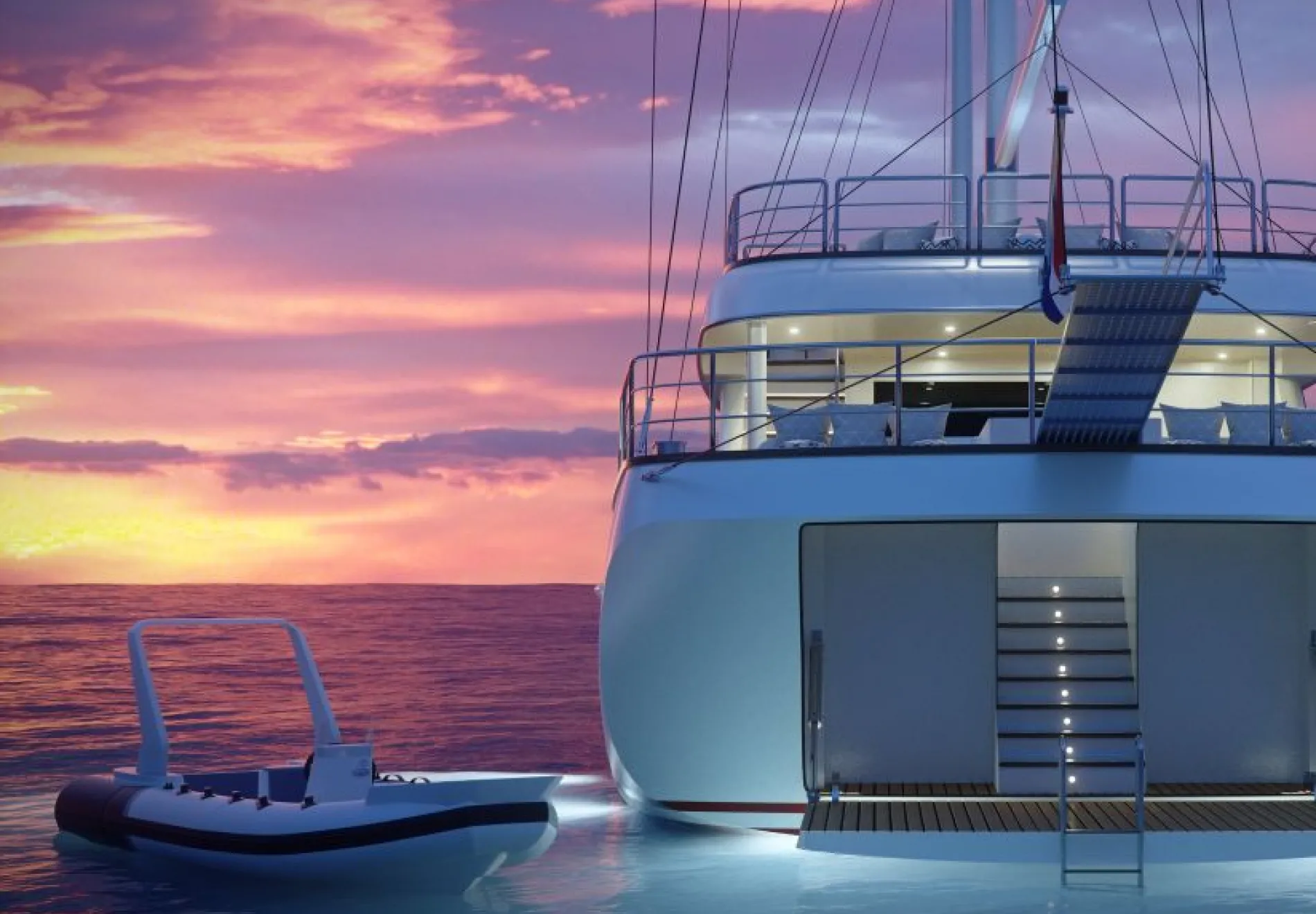 Leaving early
What if your guests want or need to leave the wedding cruise early, but they end up being trapped? Don't worry, they have total flexibility. The boat is always close to islands that are well connected to cities with airports, which means that if there is somebody who wants to leave right after the ceremony or a couple of days before the end of the cruise, the captain can drop them off wherever needed. All boats have a dinghy that can get them to the coast in minutes.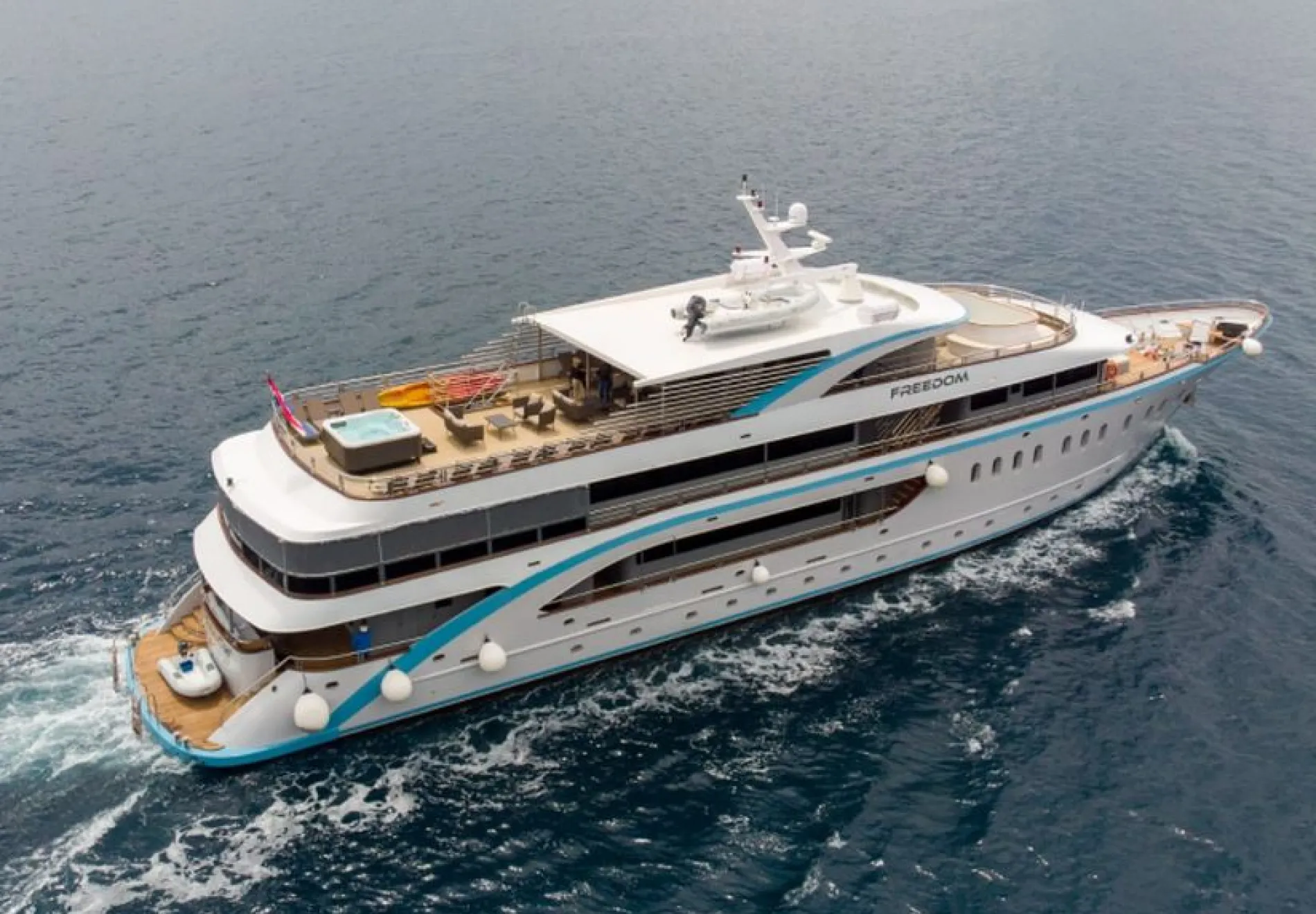 Space limitations
What about limitations in terms of space and toilet facilities? Well, just look at the picture on the right. That boat has over 20 toilets, it's 48 meters long with a big saloon and deck space on each floor. You can easily have a wedding with 40 people on this beauty, as well as arrange an additional, similar boat if the number is higher. You can look at other spacious boats here.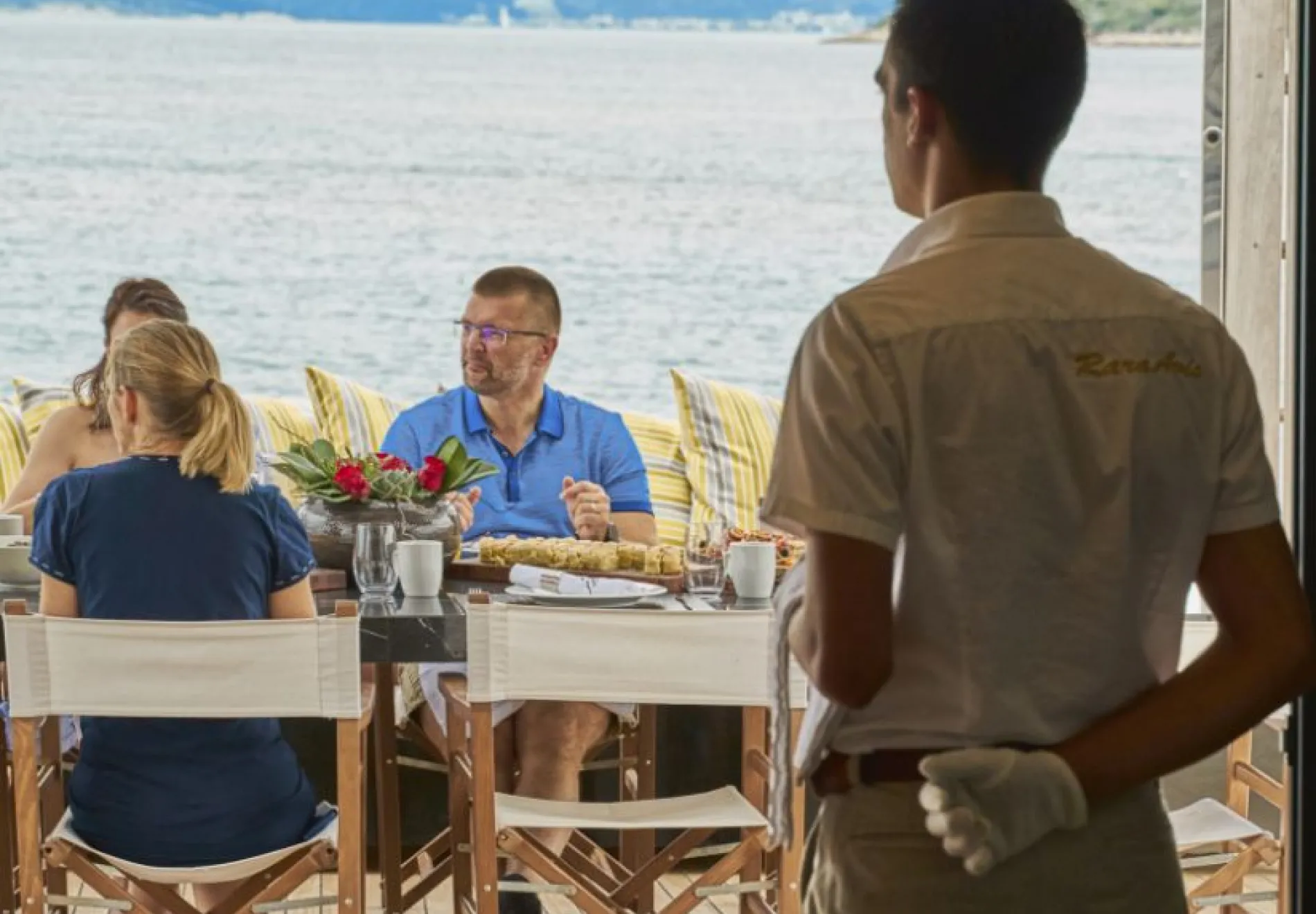 What is somebody is late for my wedding?
The boat won't leave the dock unless everybody is there. The crew will wait if somebody is running late. It's as simple as that!