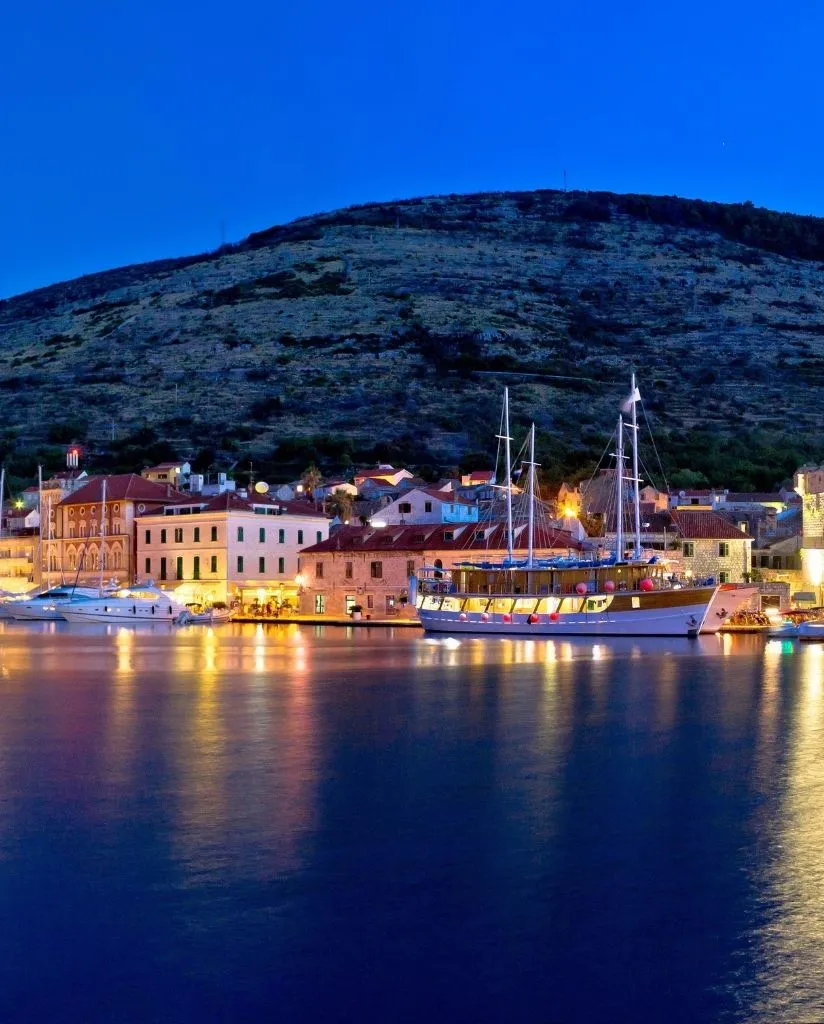 Planning to stop in Vis with your yacht? Here are best things to there!
The island of Vis is one of the most precious beauties in Dalmatia, famous for its thriving fishing industry in the late 19th and early 20th centuries.
Since it is the farthest inhabited island off the Croatian mainland, it remained untouched by massive tourism. That's why it is an attractive choice for those looking for privacy.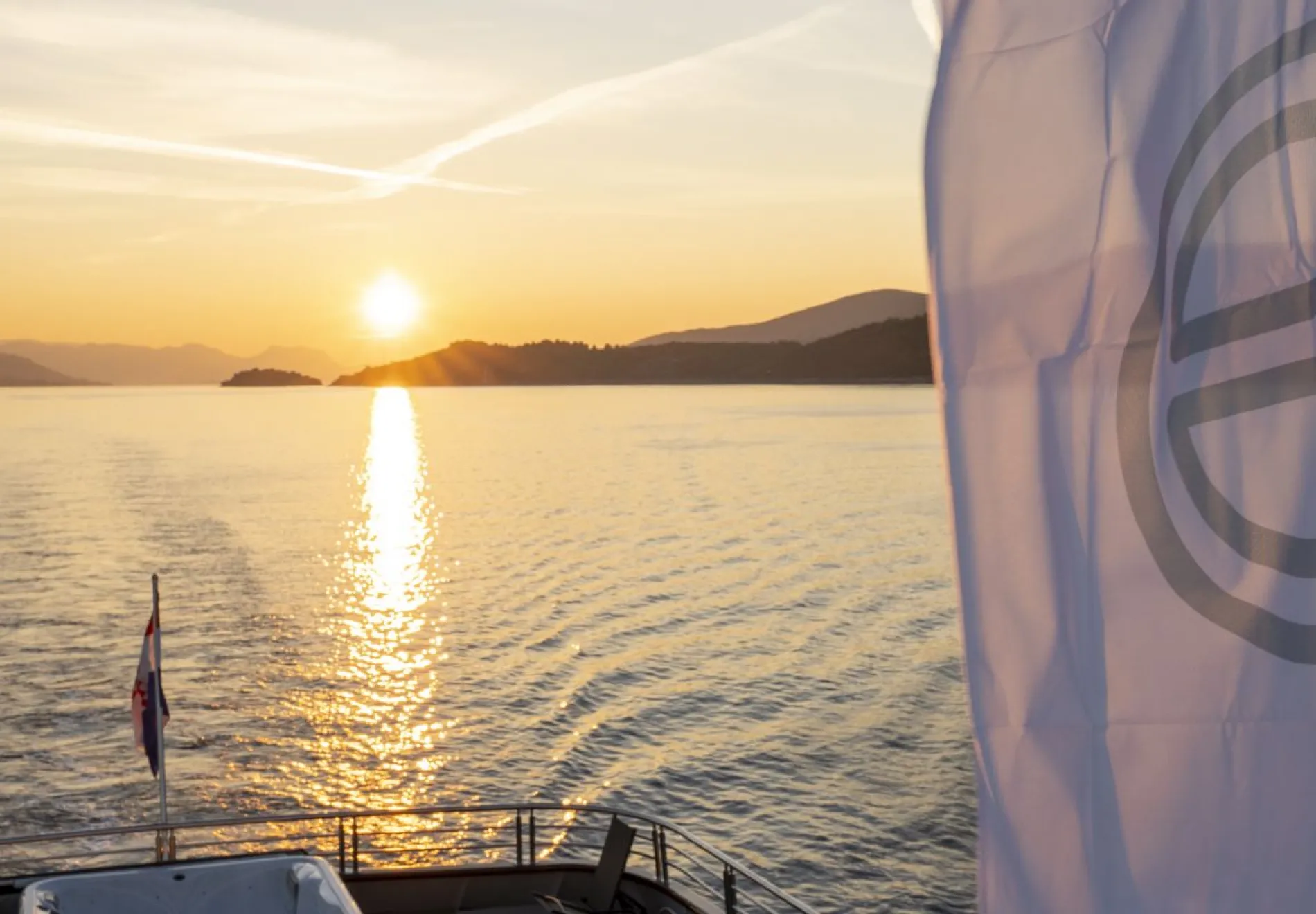 And the easiest way to reach this island is to start your cruise from Split and after visiting a few islands along the way you can reach Vis and enjoy your stay.
Goolets can plan your route that way for perfect distance and timing. Also, during your stay there, our concierge team will take you to stunning places on this island, like the Stiniva beach and Blue Cave.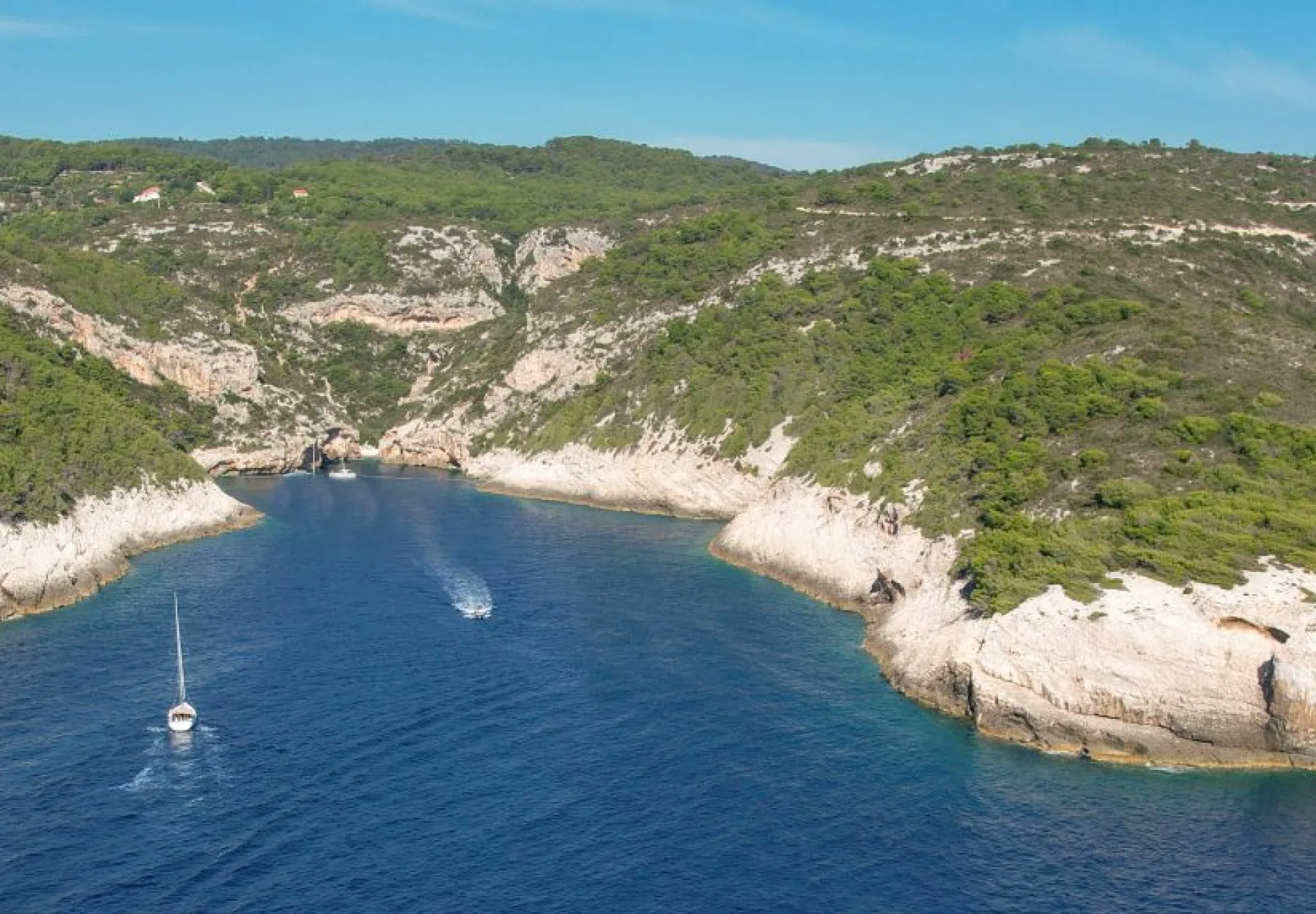 Interesting facts about Vis
The Ancient Greeks called it Issa
Stiniva was rated the best beach in Europe in 2016
Vis has one of the best wines in Croatia
There is a rich military past with downed WWII bombers, tunnels and bases
Must-see attractions
Here are some of the attractions you can not afford to miss.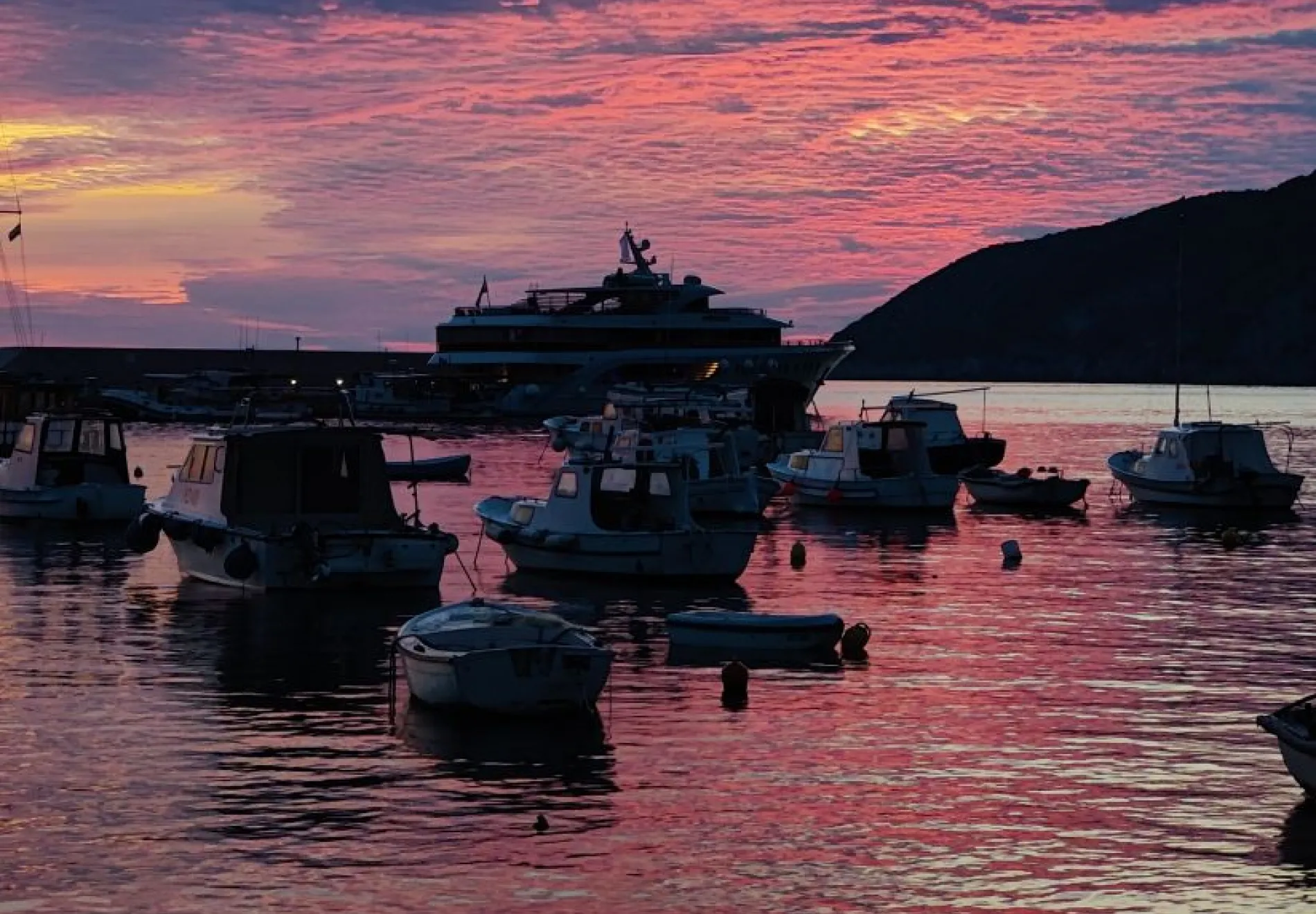 Komiža
Located in the southwest part of the island, it is the most famous fisherman city in Croatia. One of the favorite destinations to a wide variety of people because it feels like on the edge of civilization.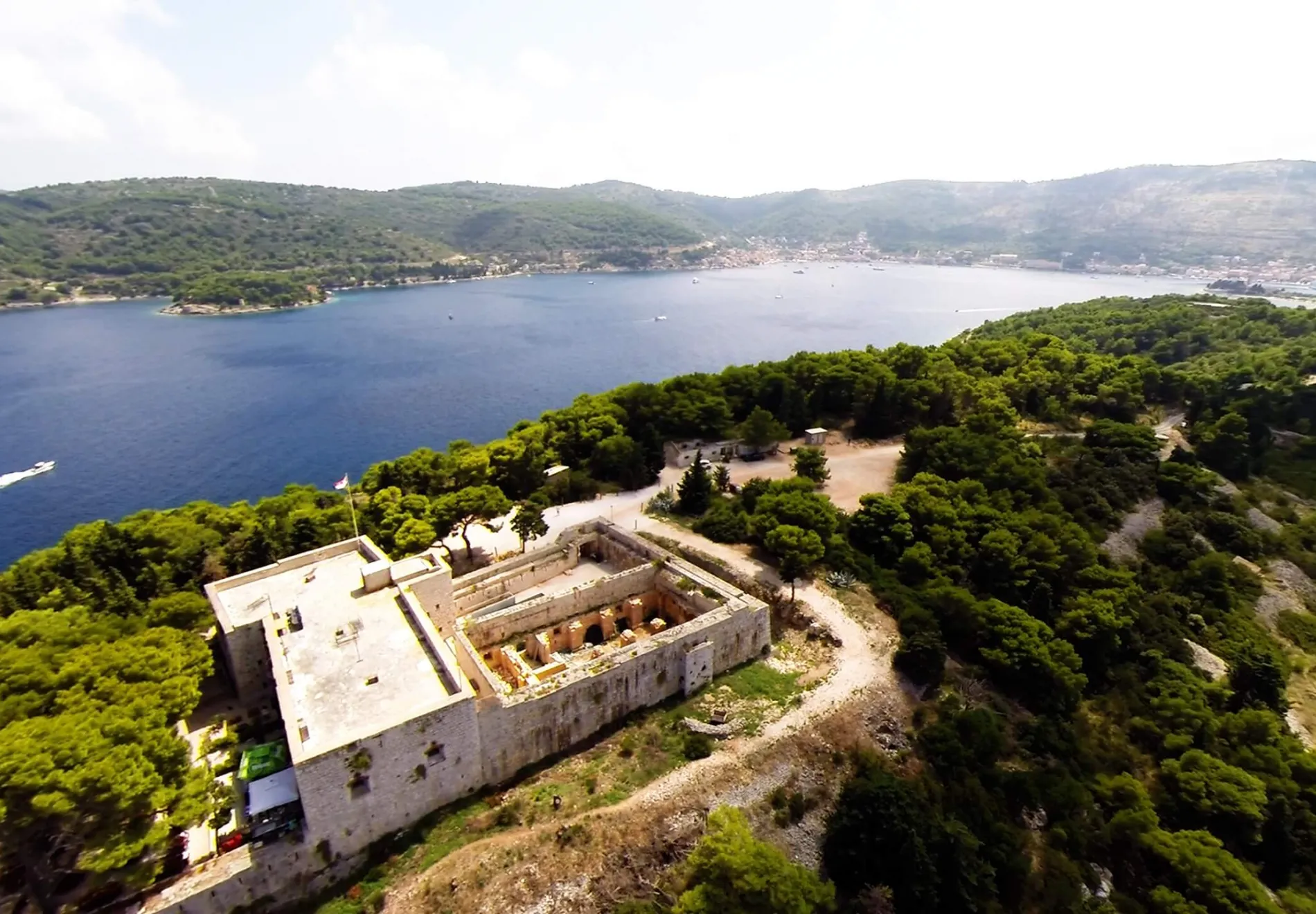 Fort George
Named after the English commander of Vis, George Duncan Robertson, Fort George is hard to miss. There are gaps for cannons on the interior terrace and all the walls are secured by loop-holes – best experienced on a bike as it's mostly uphill, but it's going downhill where you'll experience the spectacular view.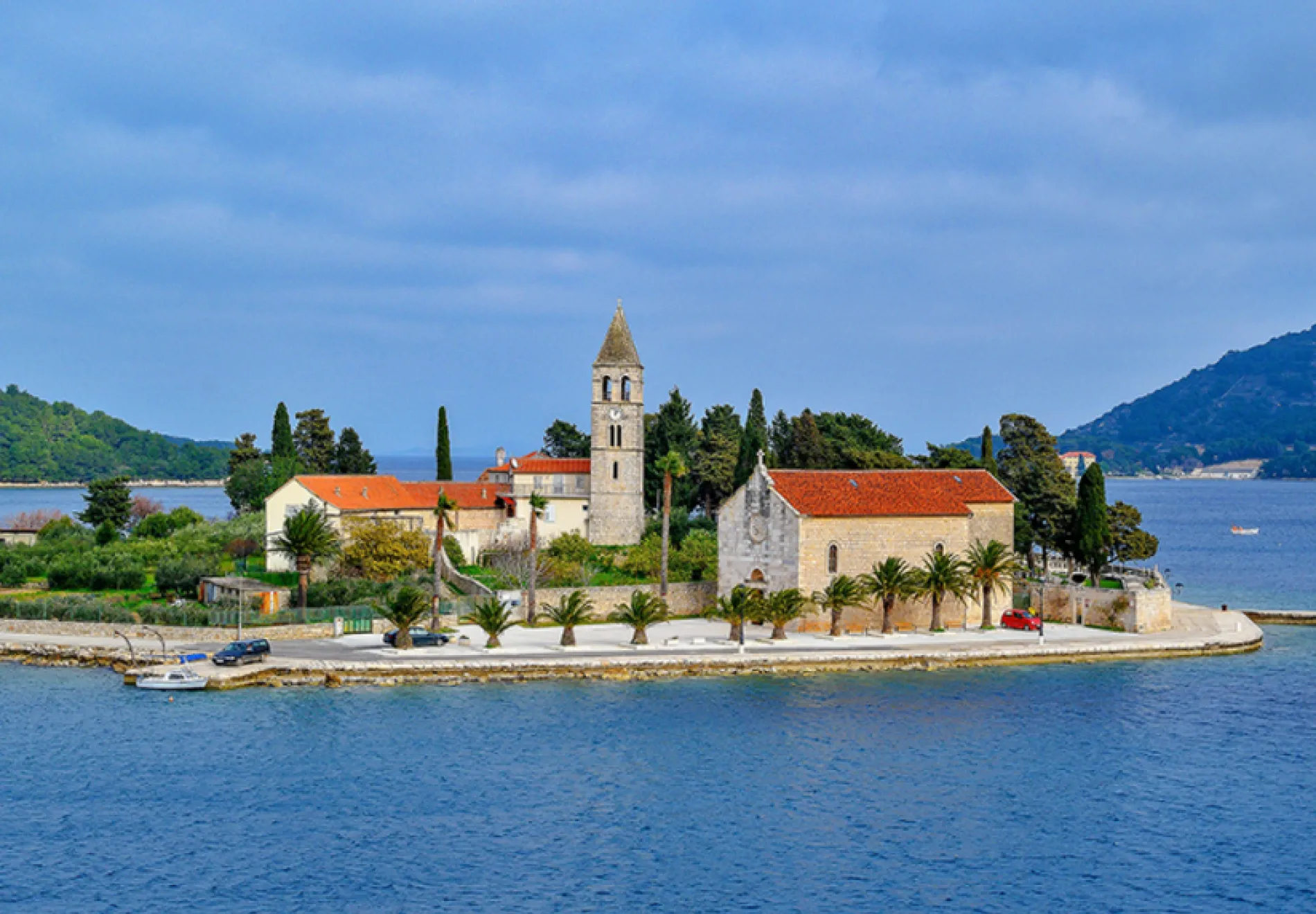 Church of St. Jerome and Franciscan monastery
At the beginning of the 16th century, on the peninsula of Prirovo, the Conventual Franciscans built a monastery and a church of St. Jerome. The monastery was built on the foundations of an ancient Roman theater.
From the port of Vis, you can get here in 7-8 minutes of easy walking.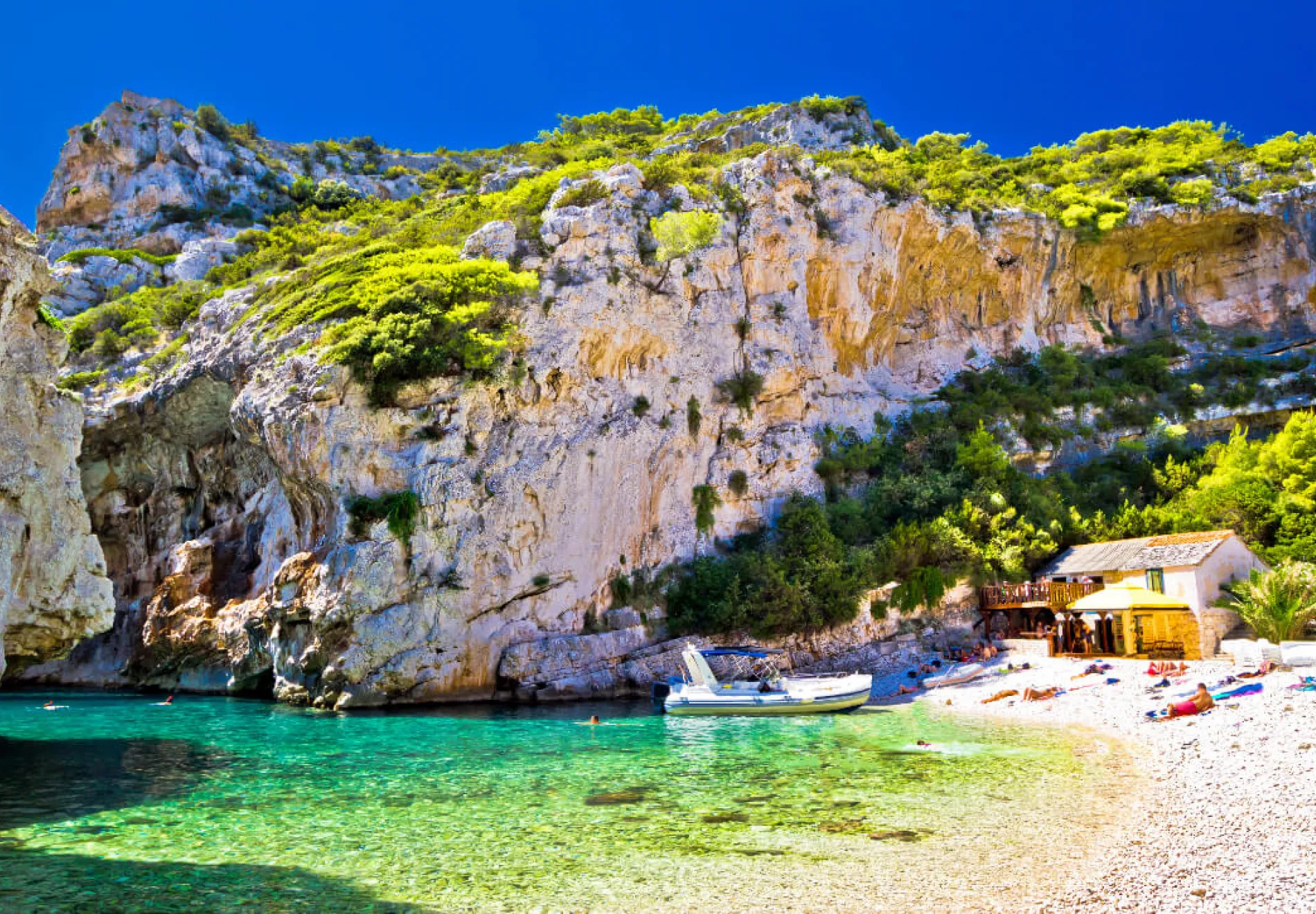 Stiniva Beach
Rated the top beach in Europe in 2016 – and for a good reason. Stiniva Bay is located in the southern part of the island of Vis and is approachable from the sea through a narrow passage where the bay broadens and ends on a beautiful beach. There is no road leading to the bay and for this reason, it has managed to preserve its natural beauty.
The best restaurants, taverns, and wineries to consider in Vis
Several places where you can expect only the superb food and drinks experience. Goolets has personal contacts with the owners of these places. They take special care of our guests.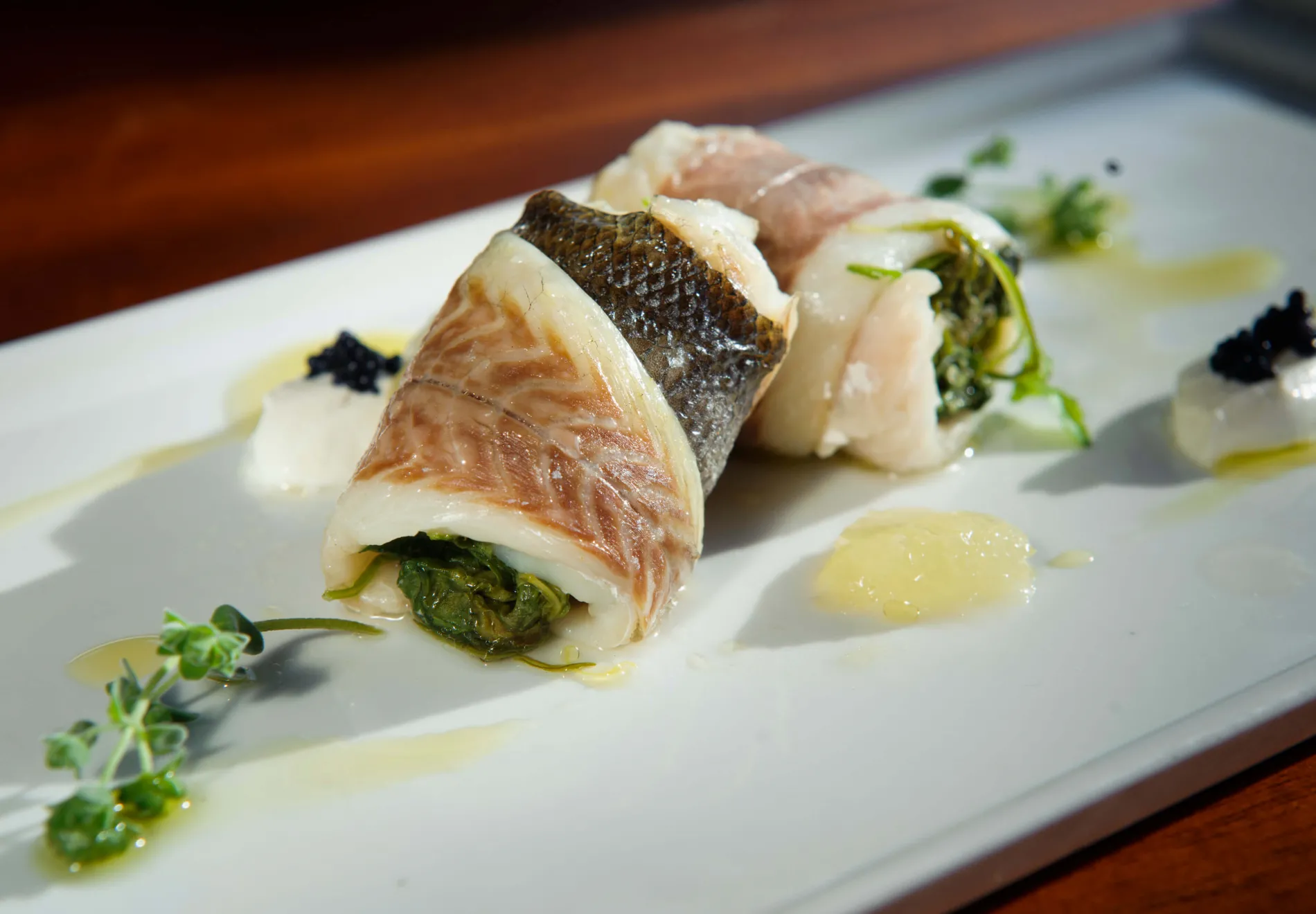 Restaurant Boccadoro
Address: Ul. Petra Hektorovića 3, 21480, Vis
Boccadoro is an excellent restaurant located in a romantic backyard with an excellent and calming atmosphere, that literally takes you back into Greek ancient times. It's a top spot for dinner with delicious food and very friendly staff.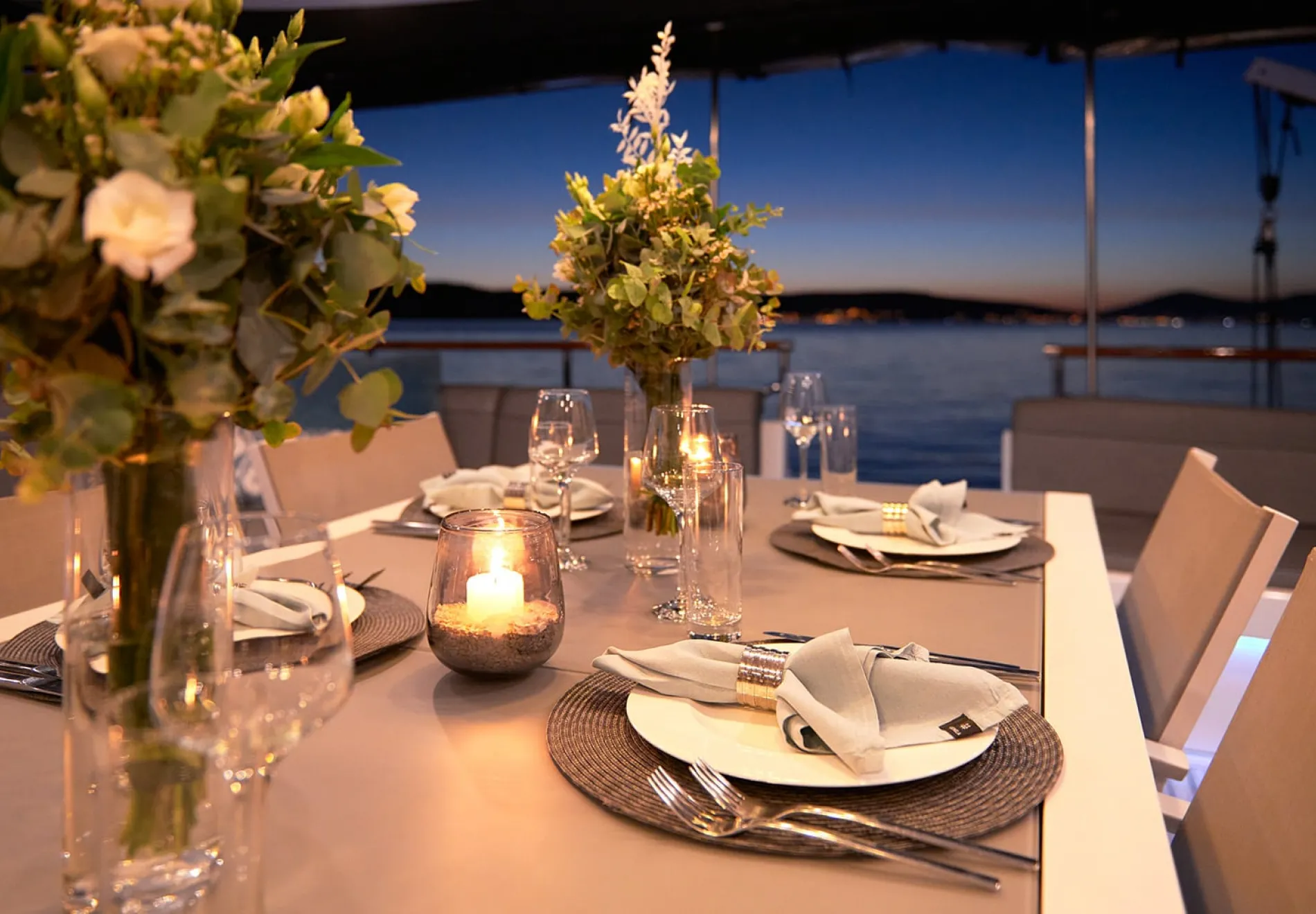 Tavern Pojoda
Address: Ul. don Cvjetka Marasovića 10, 21480, Vis
Konoba Pojoda is a top-class restaurant with an amazing location in a closed garden space located in the east part of Vis harbor in the area called "Kut". If you are in Vis and want to have a divine meal, this is the right place. Great atmosphere, food, and service.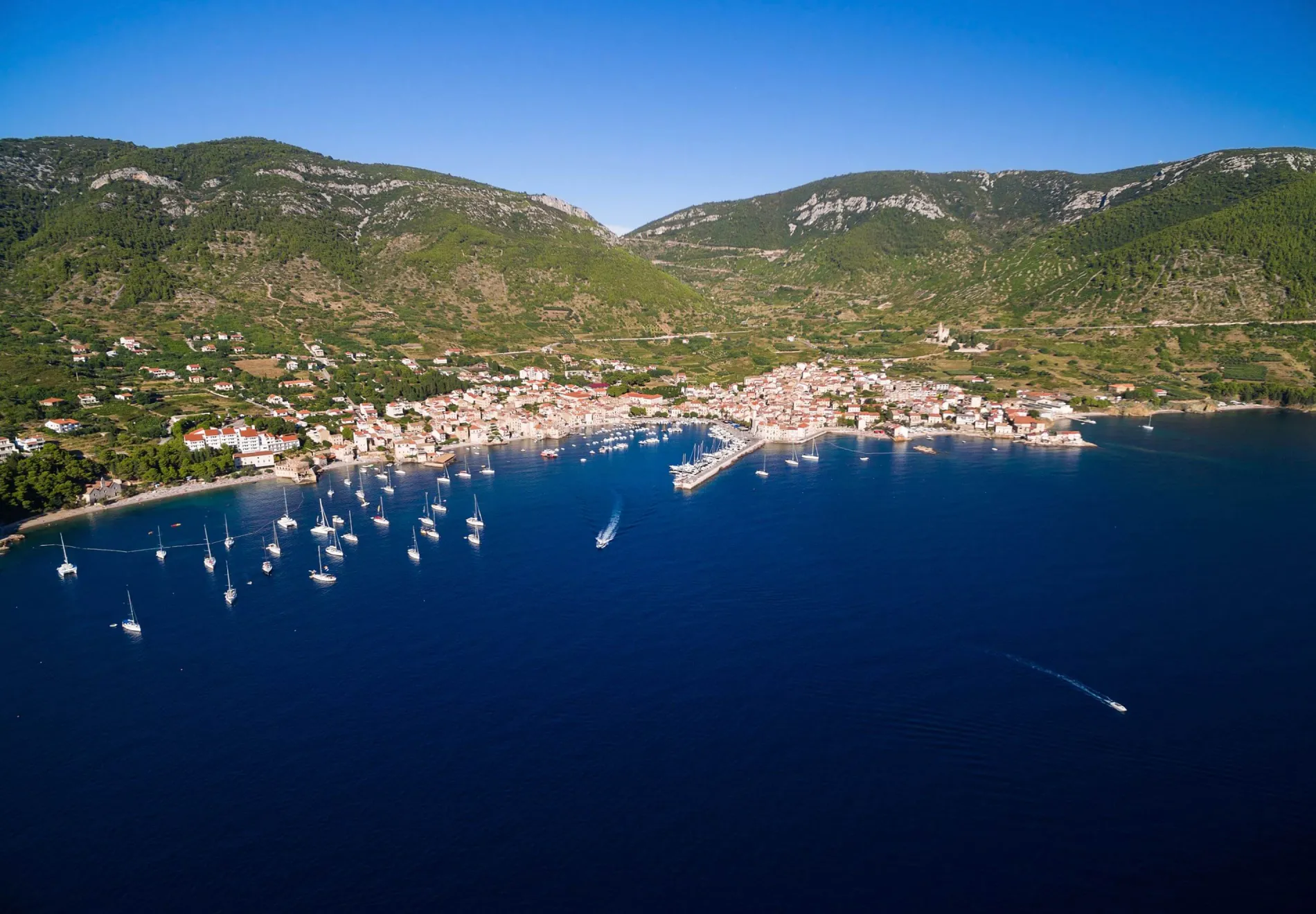 Tavern Barba
Address: Ul. Ivana Gundulića 3, 21485, Komiža
Tavern Barba is the best tavern in Komiža town. It is surrounded by traditional island architecture, from which you can see the whole Komiža bay. Enjoy divine moments pampered by experienced staff and traditional meals made from ecologically bred groceries, meat, and fish from local fishermen.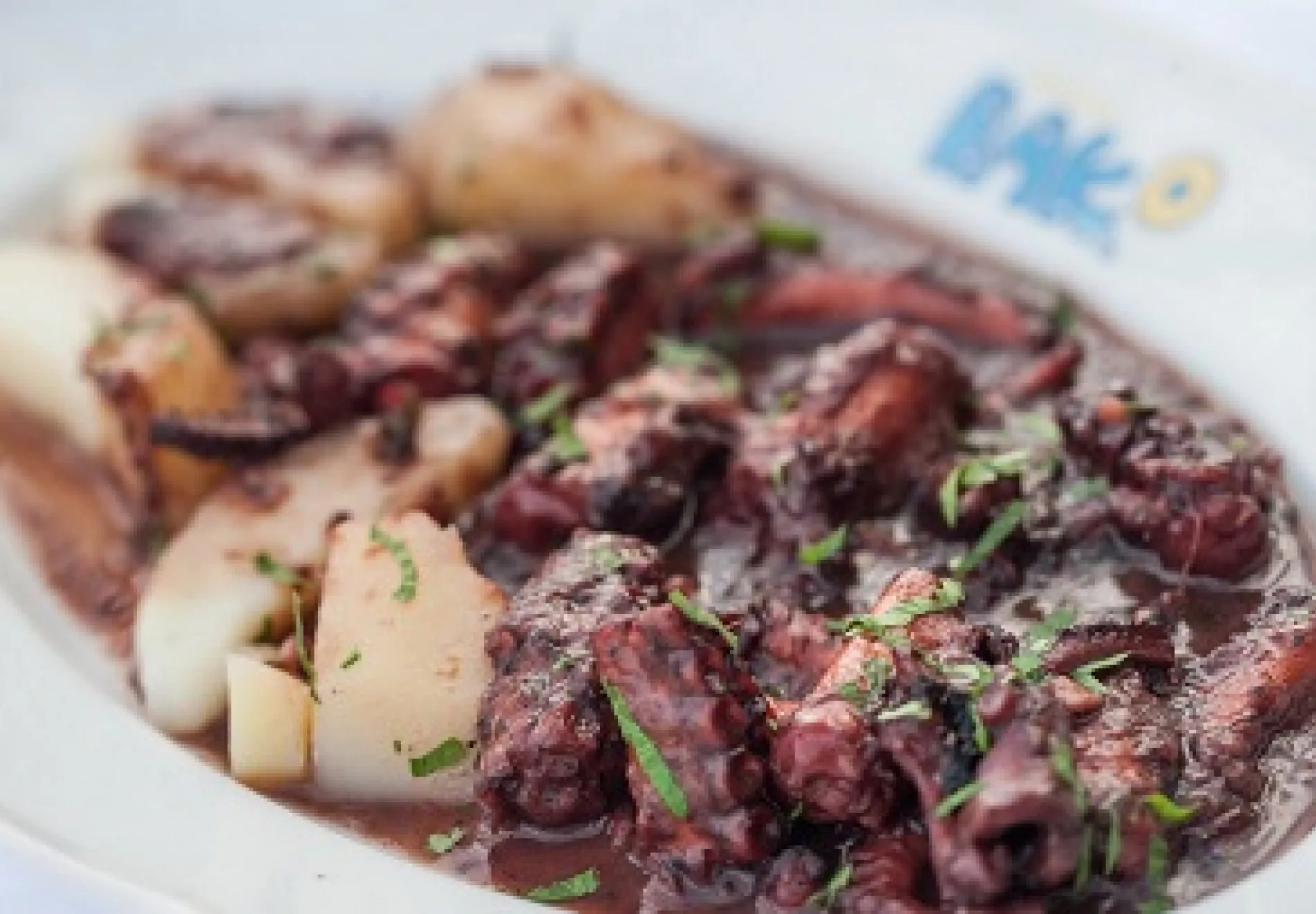 Tavern Lola
Address: Ul. Matije Gupca 12, 21480, Vis
This charming place by the name Lola will astound you with its beautifully landscaped garden, where the tables are protected from the greenery. A combination of indigenous ambiance, scenery, and a cheerful spirit appeals to everyone throughout the year.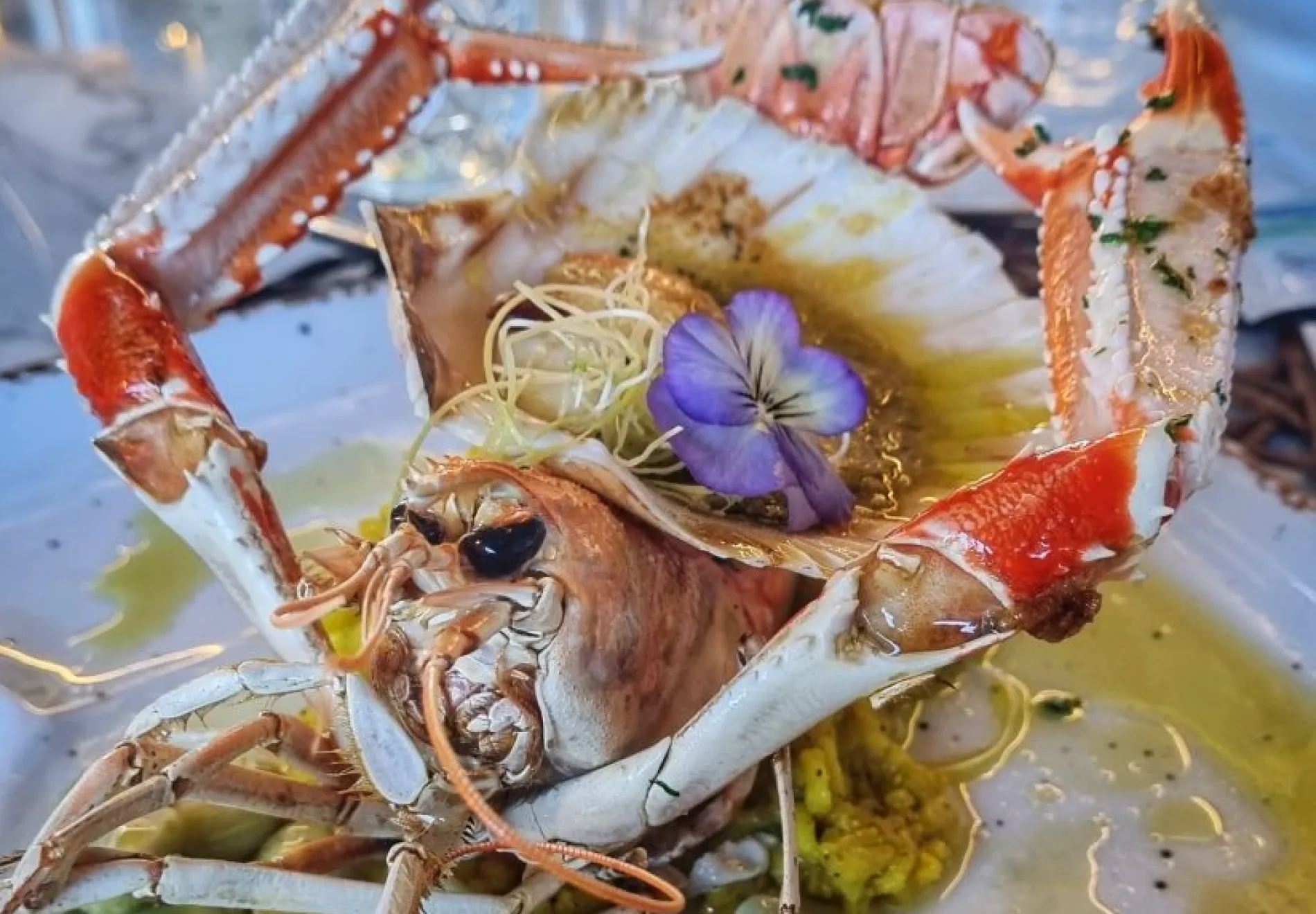 Tavern Jastožera
Address: Ul. Ivana Gundulića 6, 21485, Komiža
Once, an Italian customs officer named Balicco came up with the idea to build a facility in which he could breed and keep lobsters. His plan began its realization in 1883. Since then, the building has been used as a lobster storehouse for trading purposes, but this place is the perfect location to eat lobster given its beautiful ambiance. Quality is guaranteed in tavern Jastožera.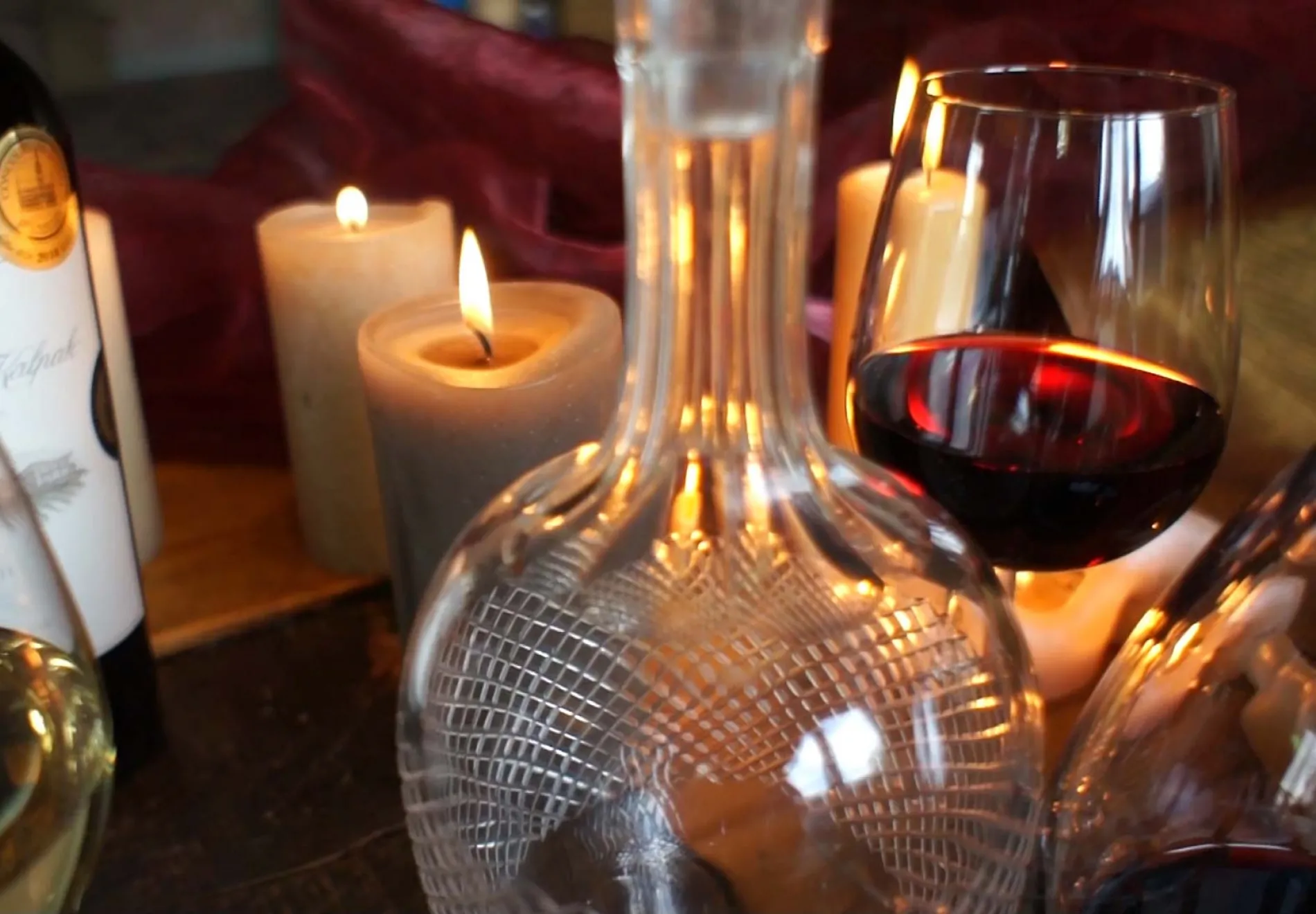 Tavern Roki's
Address: Plisko Poje 17, Vis, Island of Vis 21480, Croatia
Roki's is a family company established in 1991, continuing from a 200-year-old family tradition of wine production. The legend says that the first Roki came from Genoa, Italy, at the beginning of the 19th century during the Napoleonic wars. Tavern Roki's is one of the most favorite places to eat in Vis.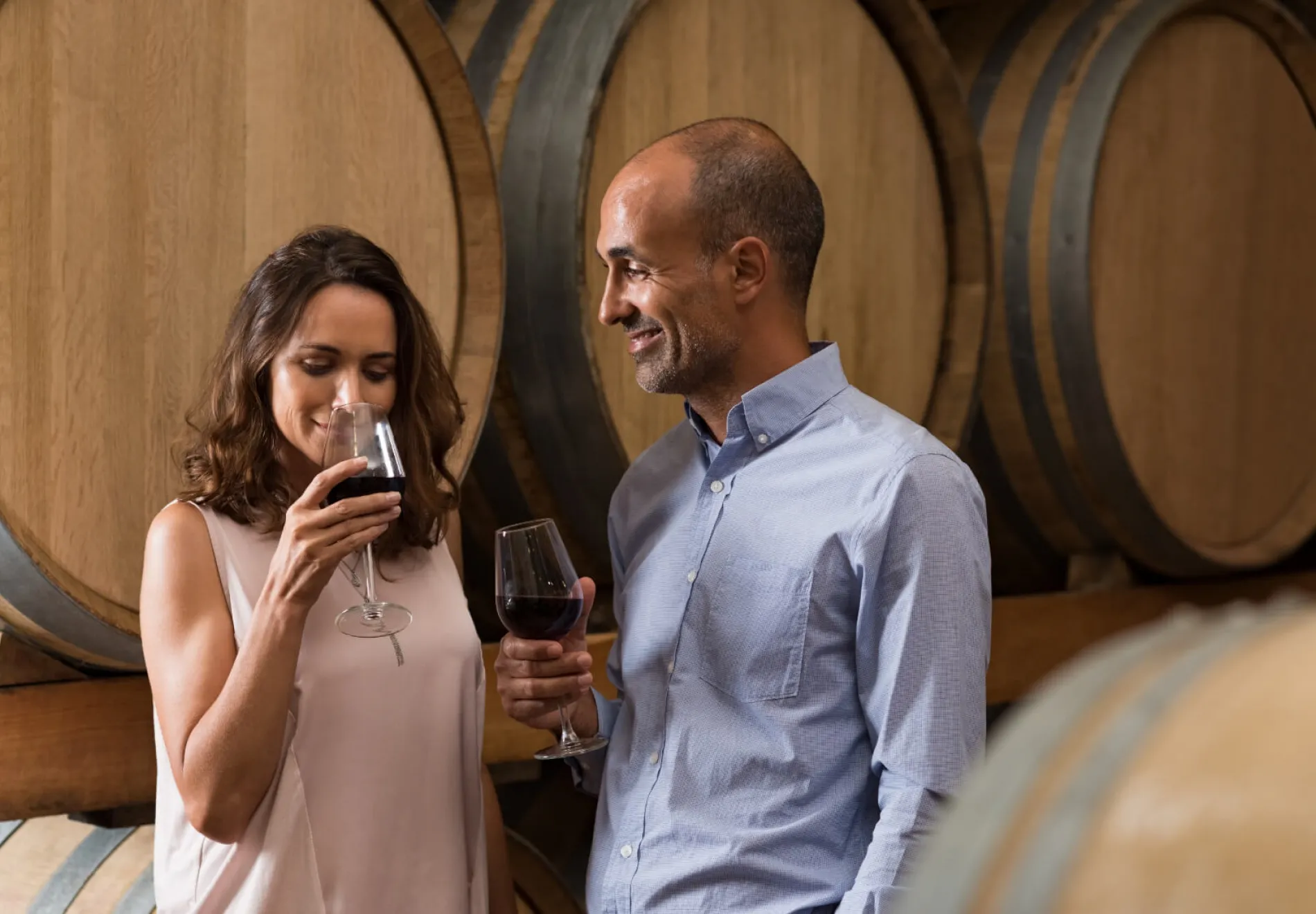 Winery Lipanović
Address: Ul. Augusta Šenoe 4, 21480, Vis
The Lipanović Winery shares the turbulent history of Vis Island. They have been engaged in viticulture since the first written trace of the existence of the family. Have a high-quality winetasting with the best vines on the island of Vis with these people.
Things to do
There's plenty of exciting ideas to do in Vis.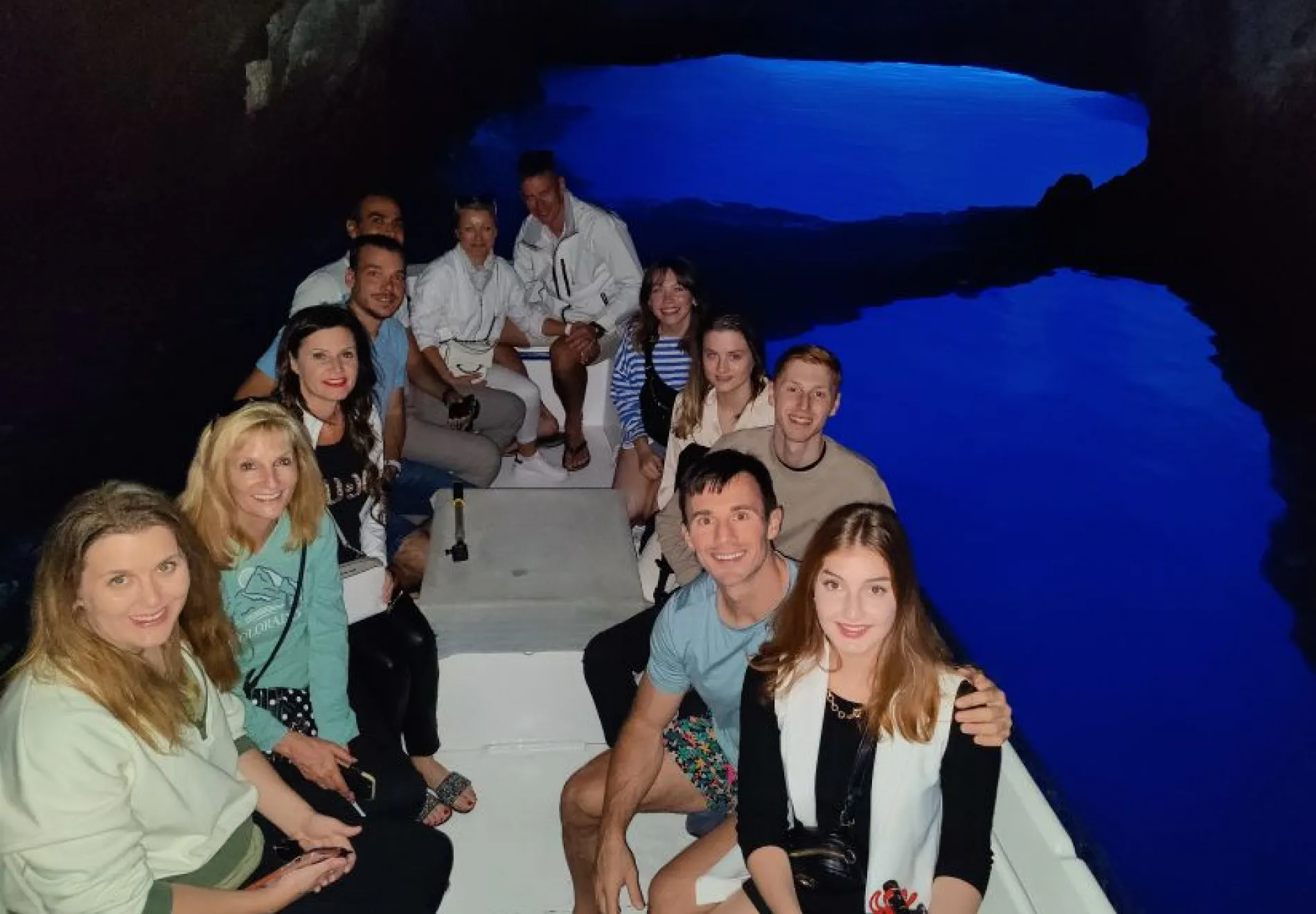 Blue Cave
This is one of the main reasons why people came to Croatia! Blue Cave is one of the most unique natural phenomena of the world. With its silvery-blue color, created by the refraction of sunlight entering through a crack in the cave, it leaves everyone impressed. It was only recently the cave was open for the public and it's been a must-see attraction ever since.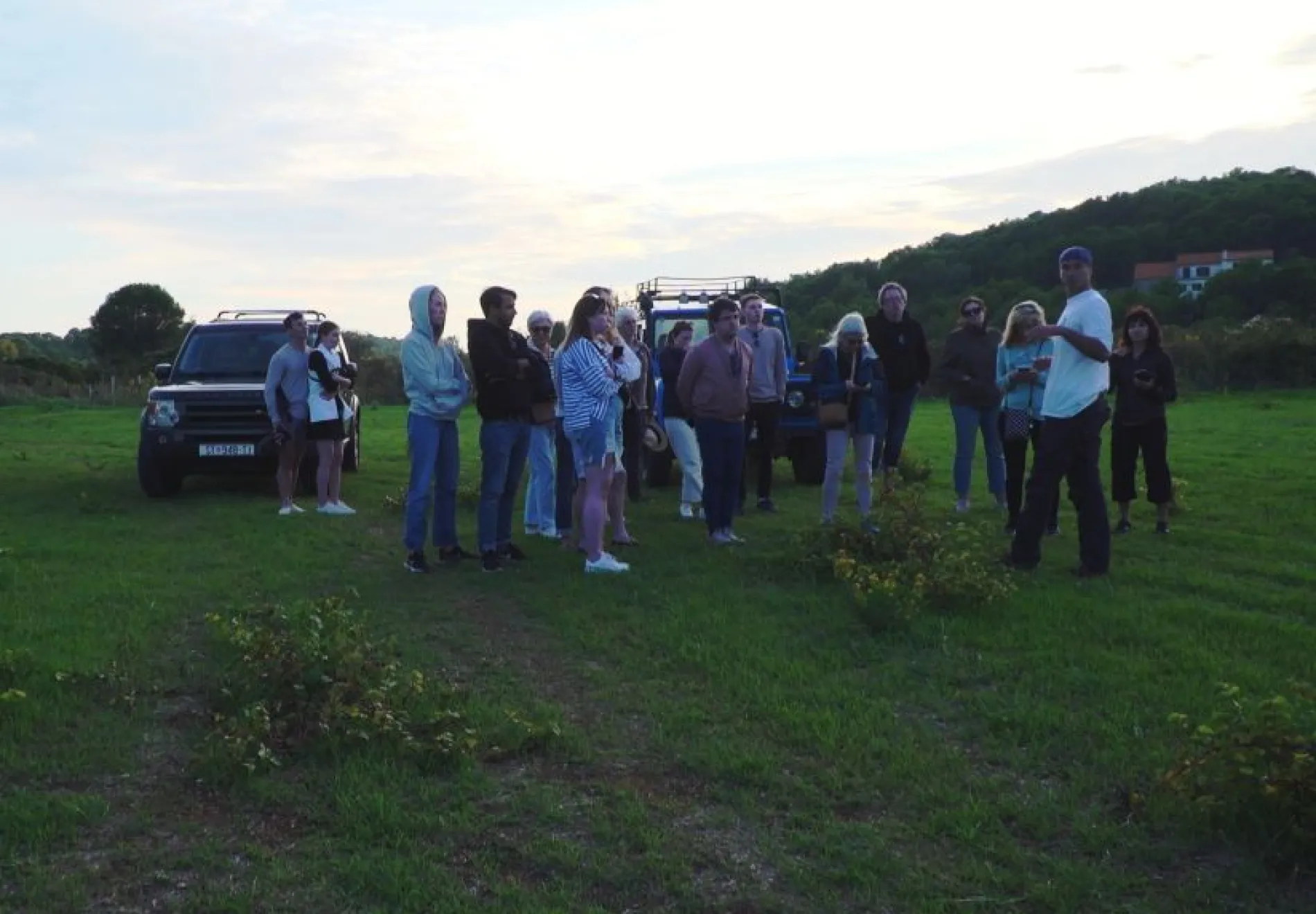 Vis Military Tour
Goolets organzies Vis military tour with Land Rover jeeps where each vehicle has its own local tour guide. You will see some of the many abandoned military sites on Vis, hear some incredible stories and enjoy the amazing panoramic view.
See more about it here.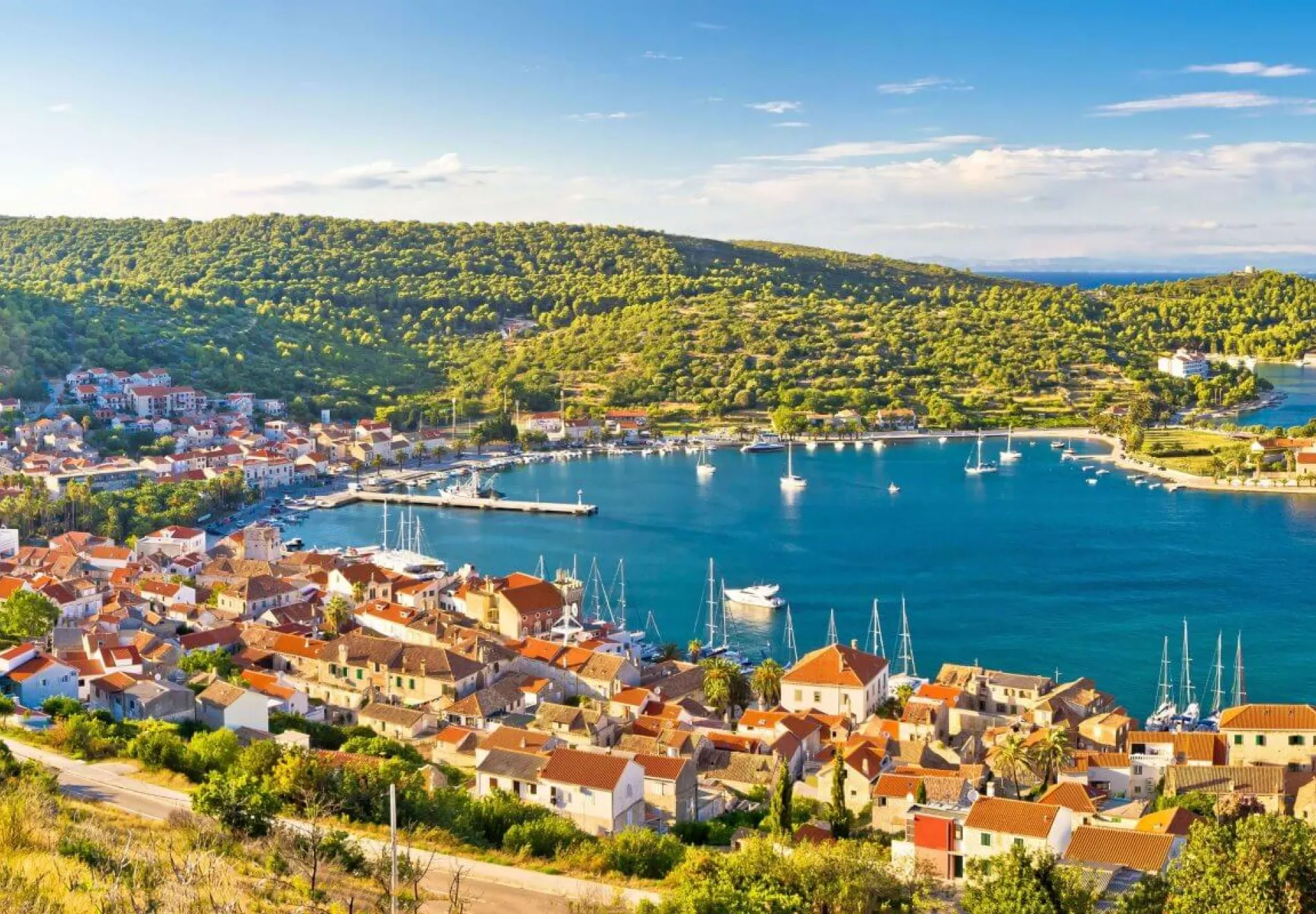 Gastro - history tour
Gastro and history tour will take you all around the island – through the picturesque villages, important historical sites to mountain Hum (panoramic view). You will see hundreds of years old vineyards that had been there since ancient Greek times and hear interesting historical facts.
Taste excellent Plavac (red) and Vugava (white) wines, homemade grappa, and liqueurs made from sage, carob, fennel or myrtle, olive oils, and famous local dishes.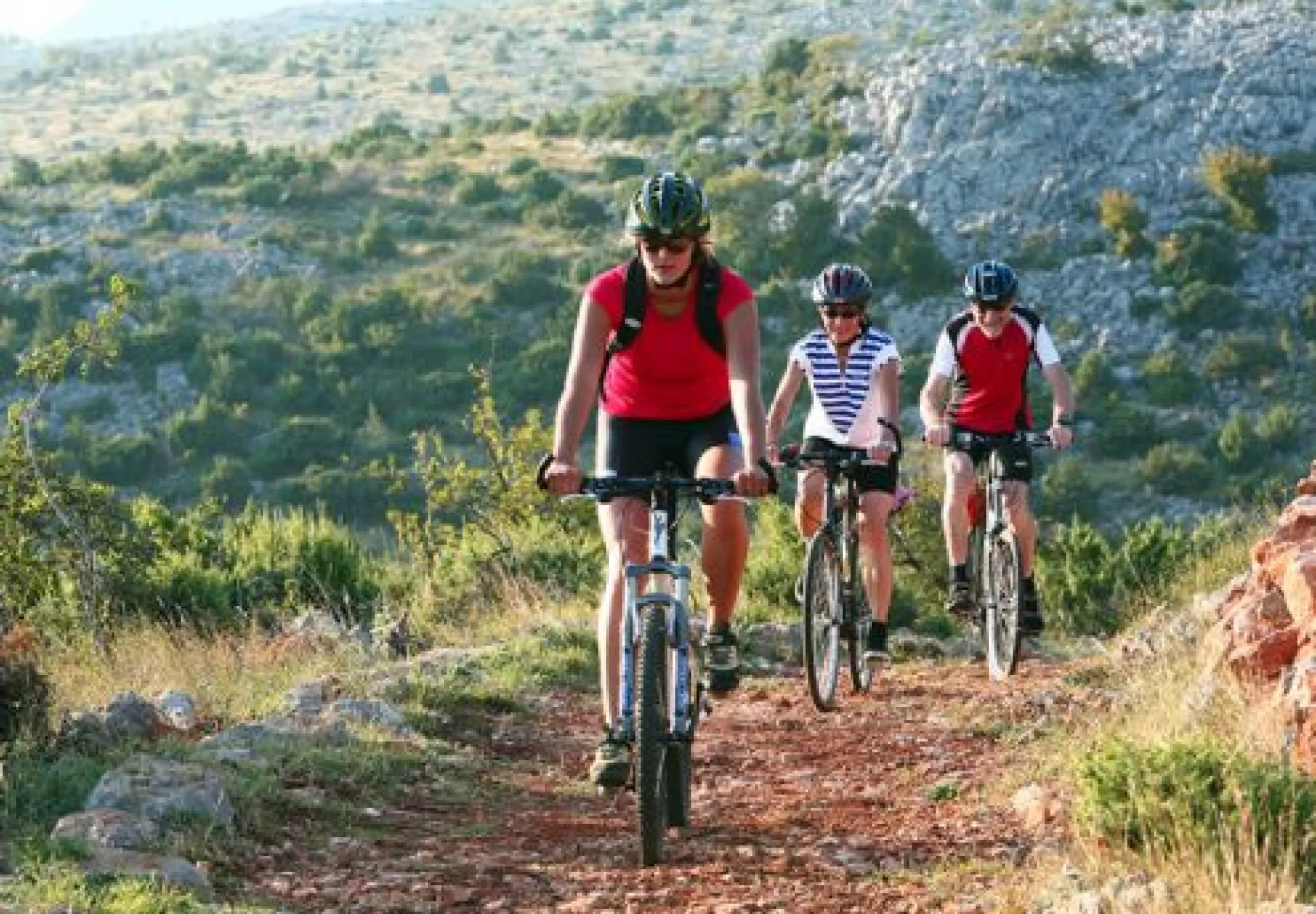 Vis bike tour
Enjoy your bike ride with rapidly changing amazing landscapes, breathe fresh sea air and discover remarkable history points.
Cycling by Hellenistic cemetery remains of Roman baths, peninsula Prilovo (Roman theater) to the bay Stonac and English fortress Fort George.
Cycling continues through the center of Vis town, along Riva, to Kut, Czech villa, and beach Grandovac.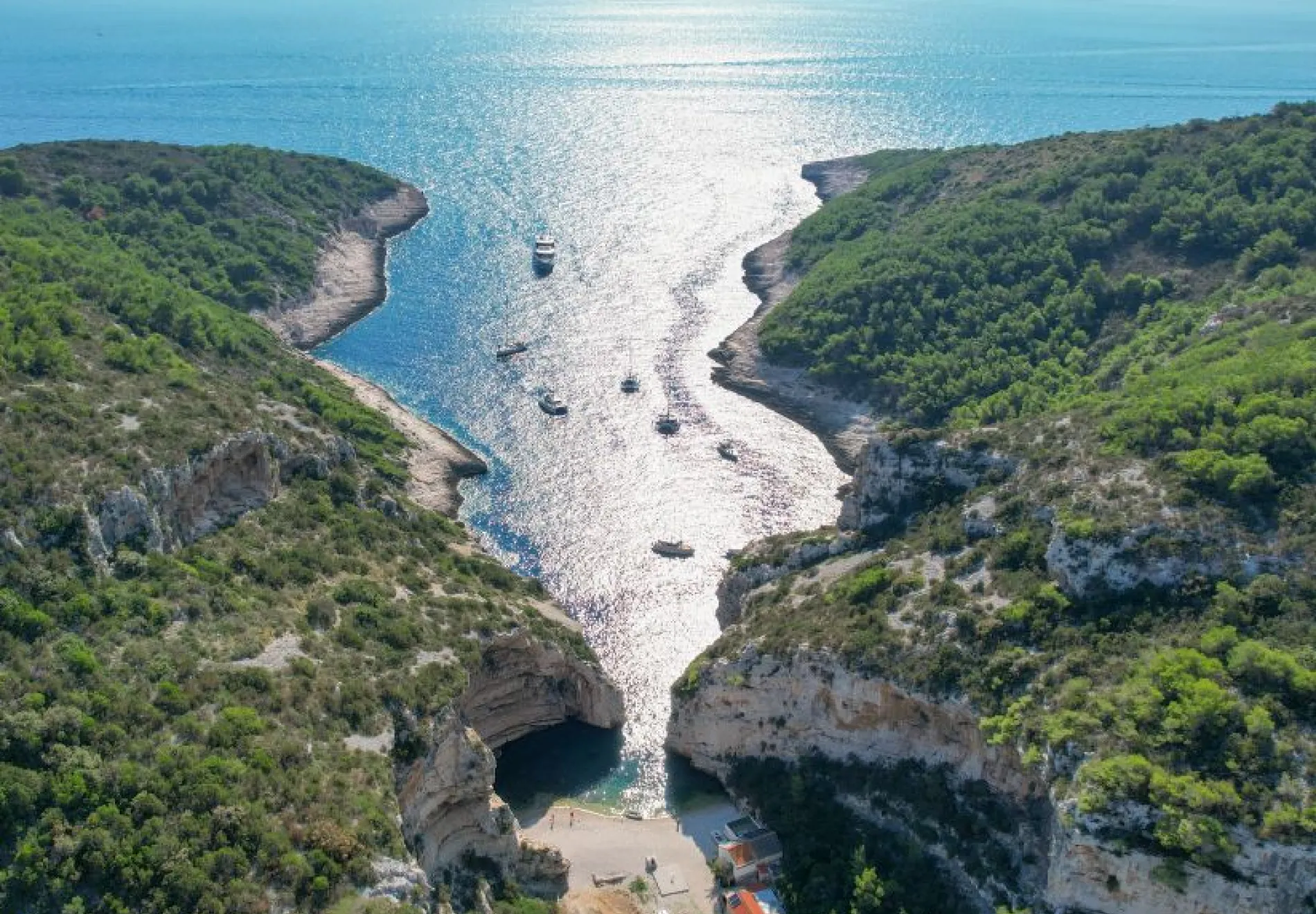 Visiting Hum - The top of the island
Hum is the highest peak on Vis, standing at 572 meters, you can experience the beautiful panoramic view of the Adriatic coast and archipelago. There is also the small Church of the Holy Spirit from the 15th century, and close by is a runway for paragliders while above military radar emerges, the last functional military object on the island for which an approach is banned, as is walking around the fenced area.