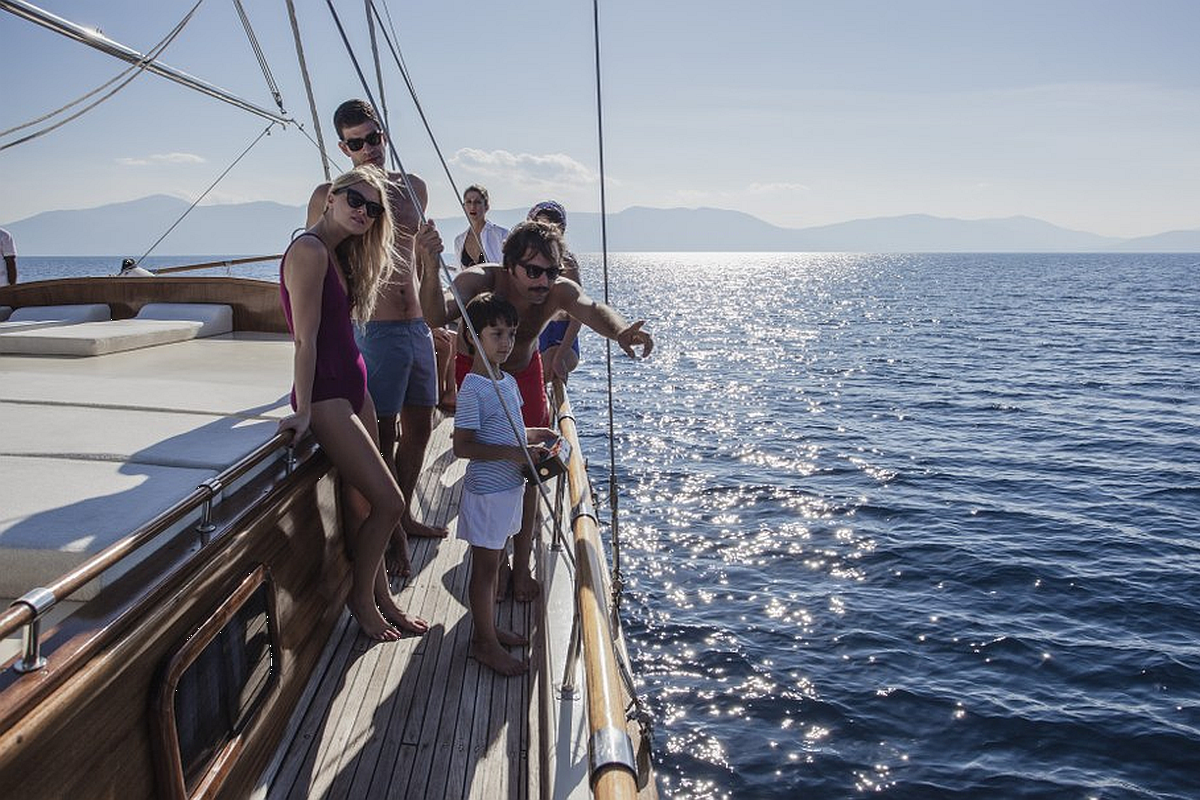 Family Luxury Yachting in Croatia
When we think about kids and teenagers, we assume that they wouldn't enjoy luxury yachting. This type of vacation is usually chosen by seniors or younger generations that want to have fun and party. But family luxury yachting in Croatia has recently gained popularity, thanks to charting agencies like Goolets.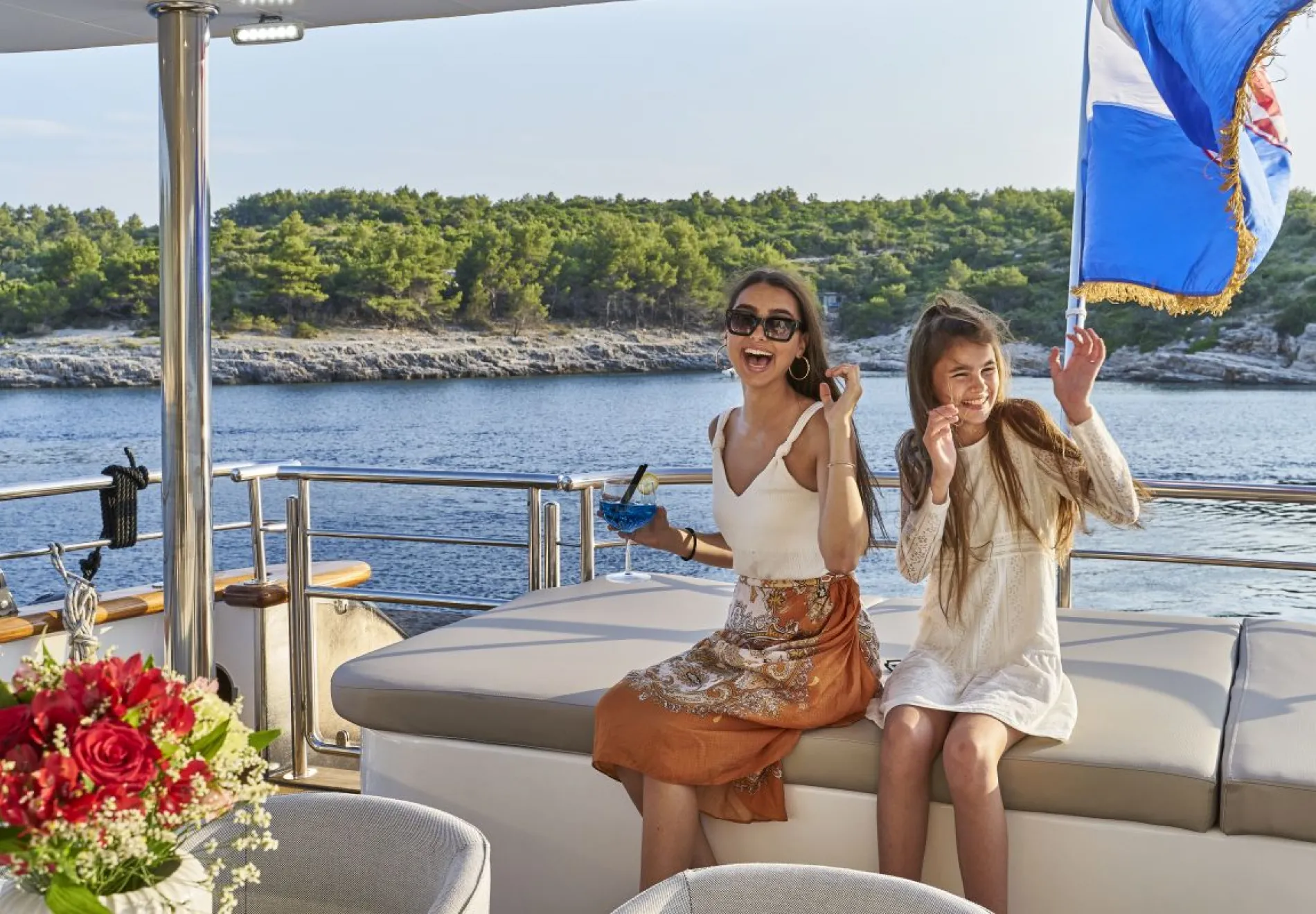 The whole package
When carefully planned, luxury yachting in Croatia with teenagers or small kids can be extremely fun for them, and for the parents. By picking the right vessel, designing a fun charting route, choosing the right amenities, and of course, creating a personalized food menu, you can have a yachting experience that can be enjoyed by the whole family.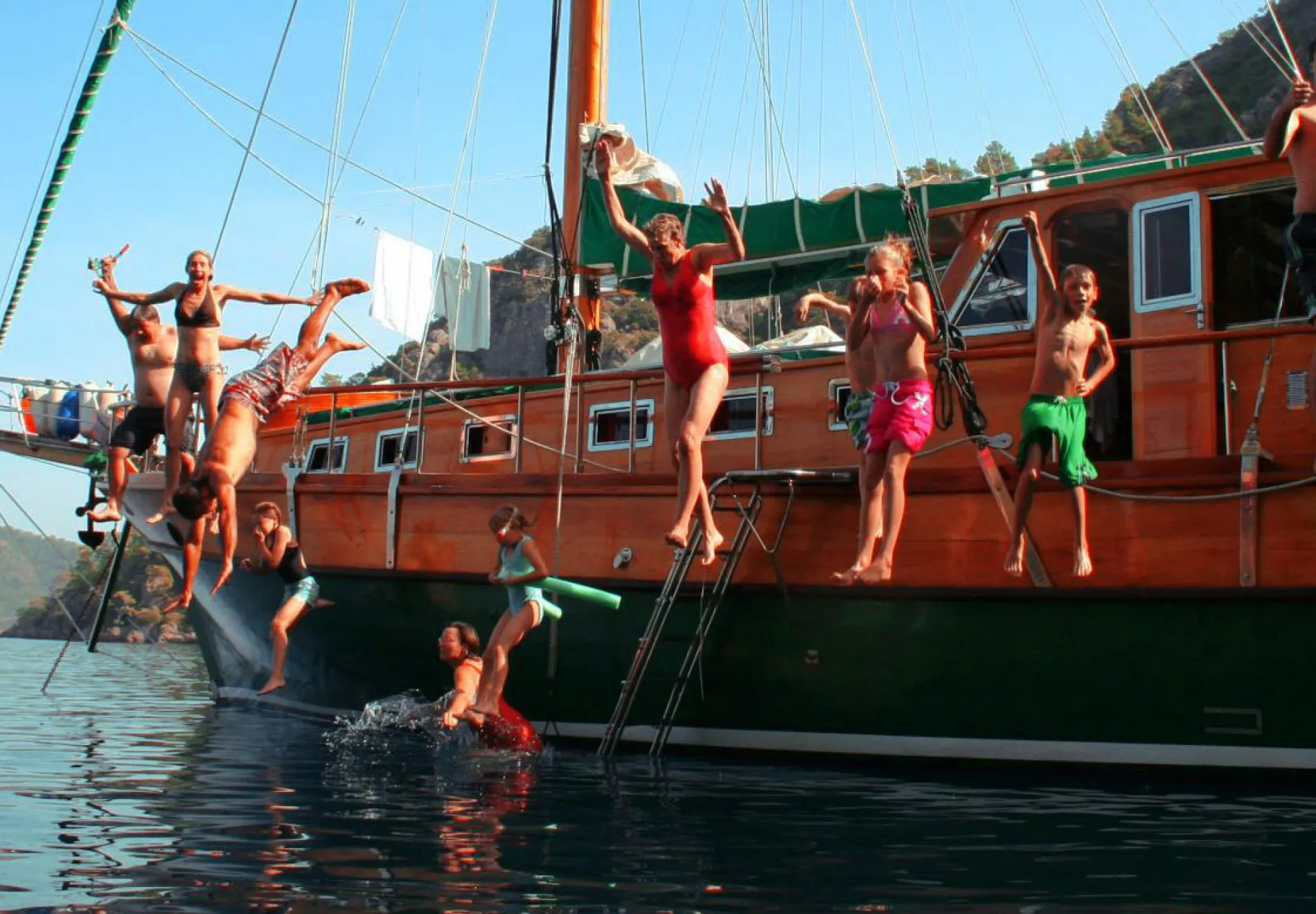 Keep it short and sweet
Let's start with the itinerary. Usually, the kids get easily bored, so the route should be short, flexible, and of course safe. It should include several stops where the little ones can play in the water and use water toys. The open seas should be avoided, as the weather and sea can be unpredictable and unsafe.
Croatia offers plenty of small private bays where the vessels can anchor just a couple of meters (or feet) from the beach. We understand, flexibility while yachting with kids or teenagers is a must. So not having a fixed route means more opportunities for exploring new places. And we all know that kids LOVE that.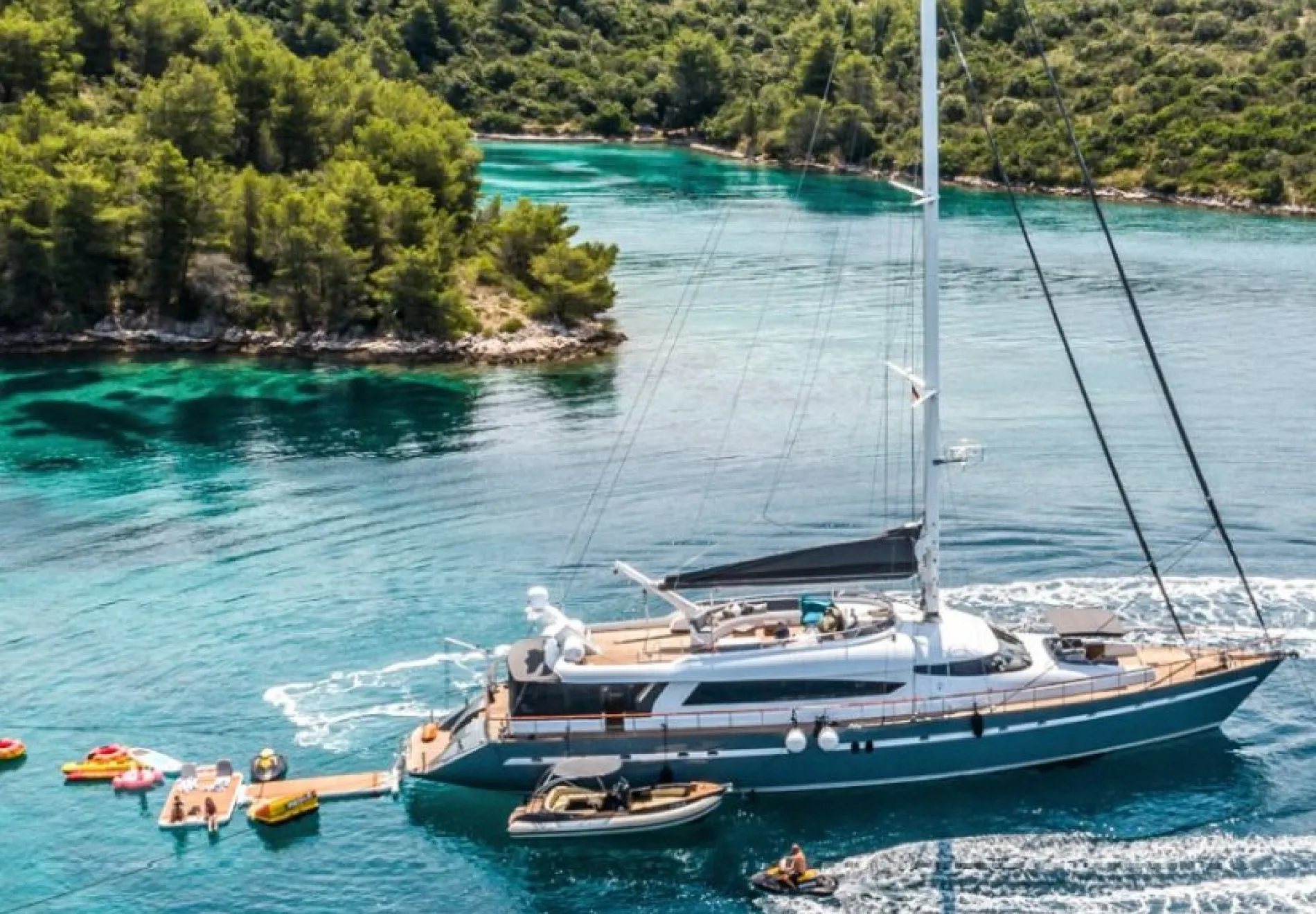 The ideal 8-day family luxury yacht charting route in Croatia
With over 1,200 islands, the options for charting routes in Croatia are endless. But family luxury yacht charting demands a route that is exciting, carefree, and safe. We designed a special route that includes all of that, but of course, you can help you plan a charting route that grants YOUR family wishes.
Day 1
Port Vranjic, being located just 30 minutes away by car from Split's airport, is a great starting point. Before departure for your exciting journey, you can visit their famous Aquarium.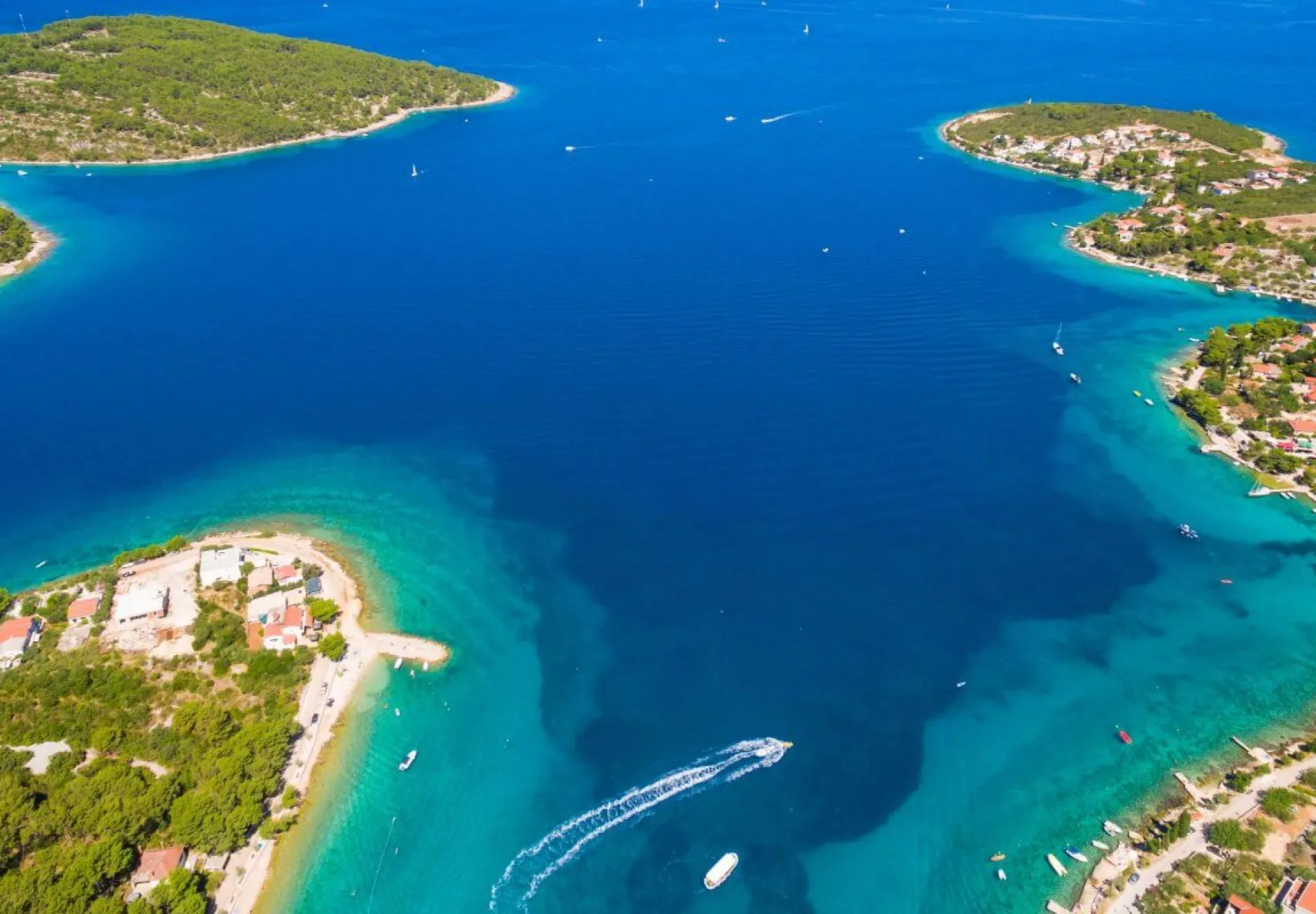 Day 2
Close by is the island Šolta. Some good swimming and strolling around town will set the tone for your adventure. Šolta is also known for their honey, olive oil and wine. While there, you should definetly do some tastings.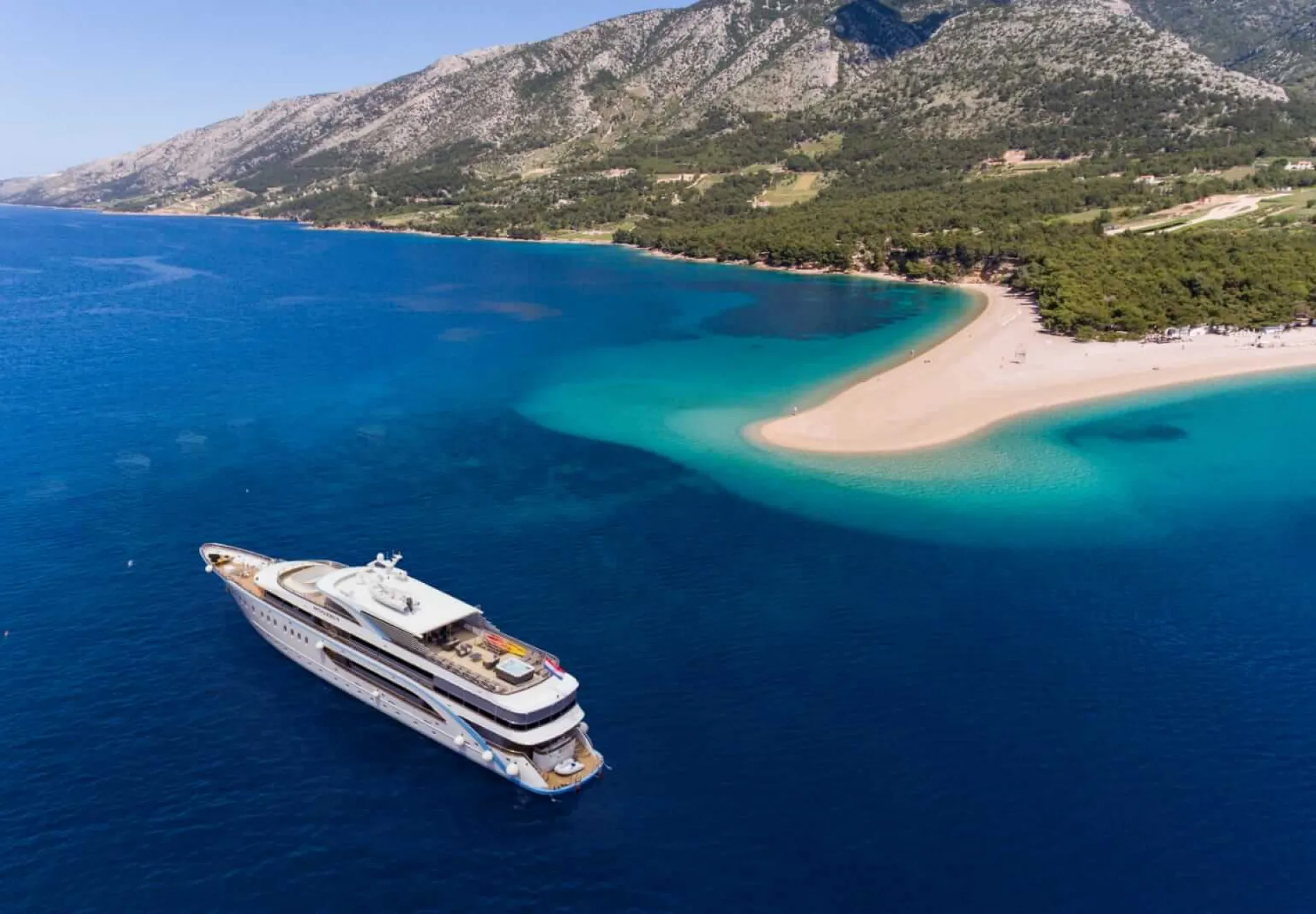 Day 3
Bol, on the island Brač and its famous Zlatni rat beach, is the most famous beach in Croatia. If you want to avoid the crowds, visit it by sea. While there, you and your family can try out wind surfing and kite boarding.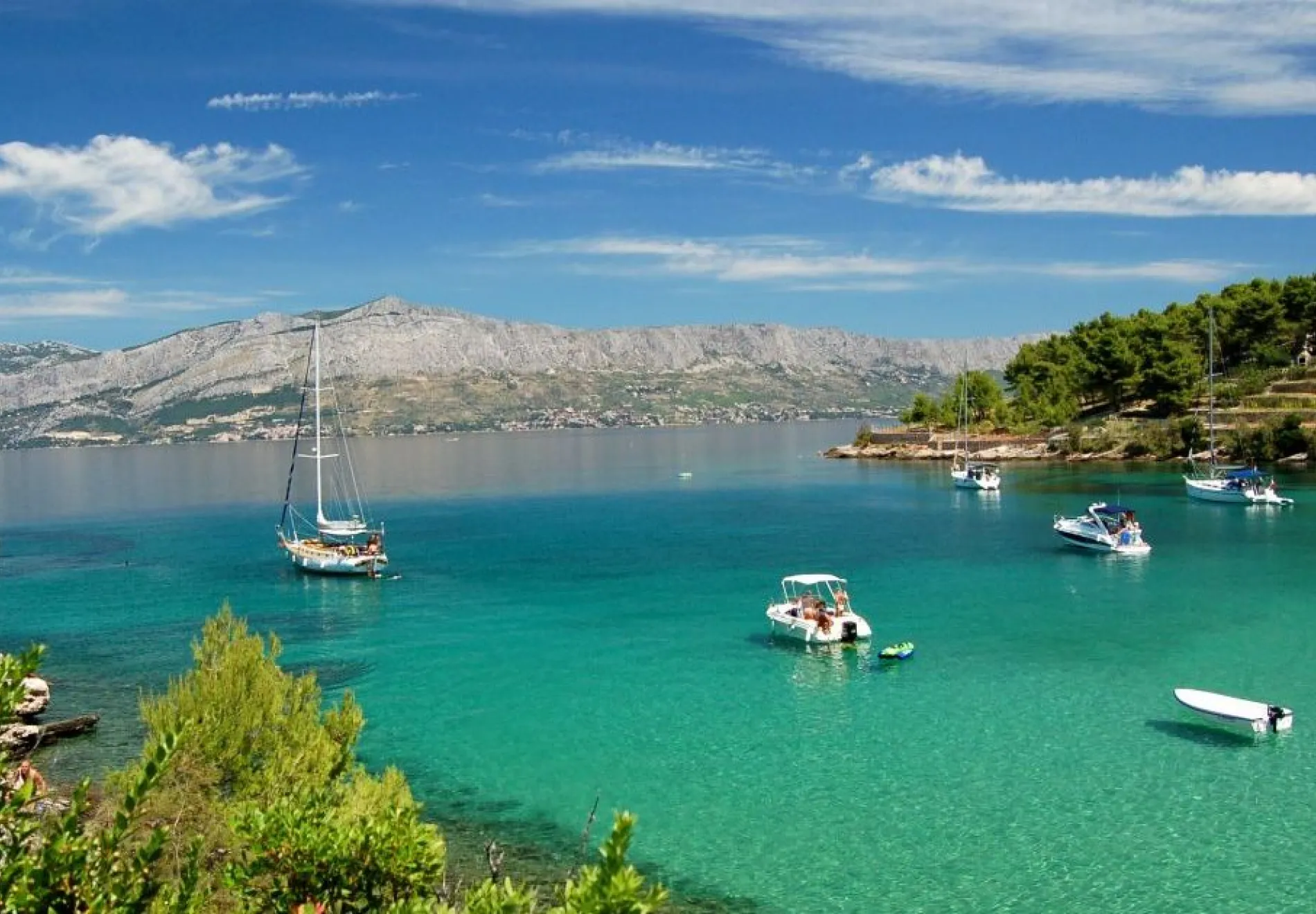 Day 4
Bol – Žukova bay (Stari Grad)
Besides trying water sports during the day, you can visit Starigrad in the evening. Being less crowded is a great place for families to walk around and enjoy the summer breeze.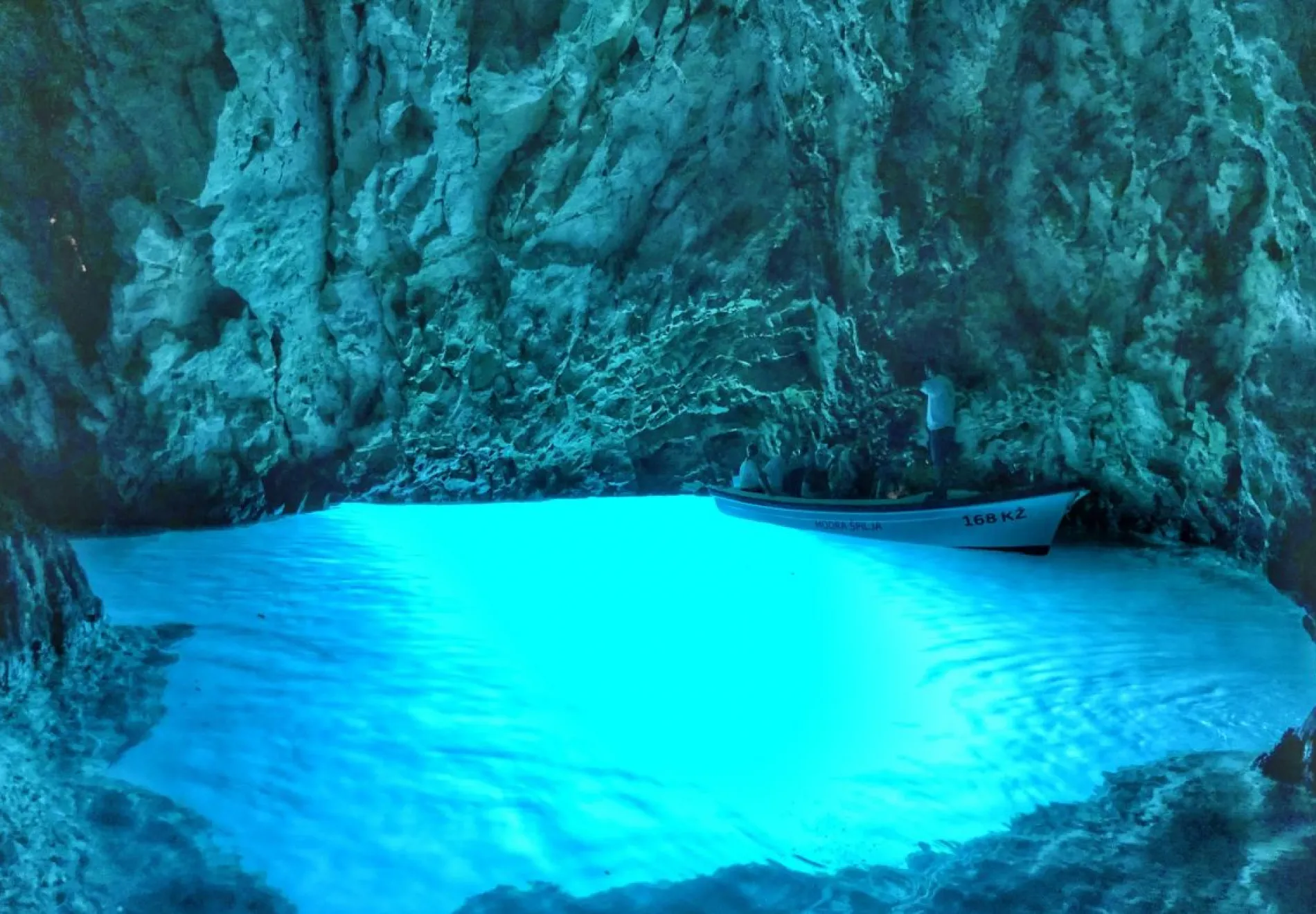 Day 5
Island Vis, Hvar and Pakleni islands
The weather here can be tricky, so flexibility is key here. If you would like to visit the town of Hvar, the gulet can anchor in Pakleni islands, where you and your family can spend the night in a nice secluded bay. From there, you can go to the town of Hvar and explore everything that it has to offer. Island Vis is also incredibly interesting. You can visit the old military base, go on a daily trip to the Blue cave, have a stroll around its nice town, or check some of the island's typical taverns.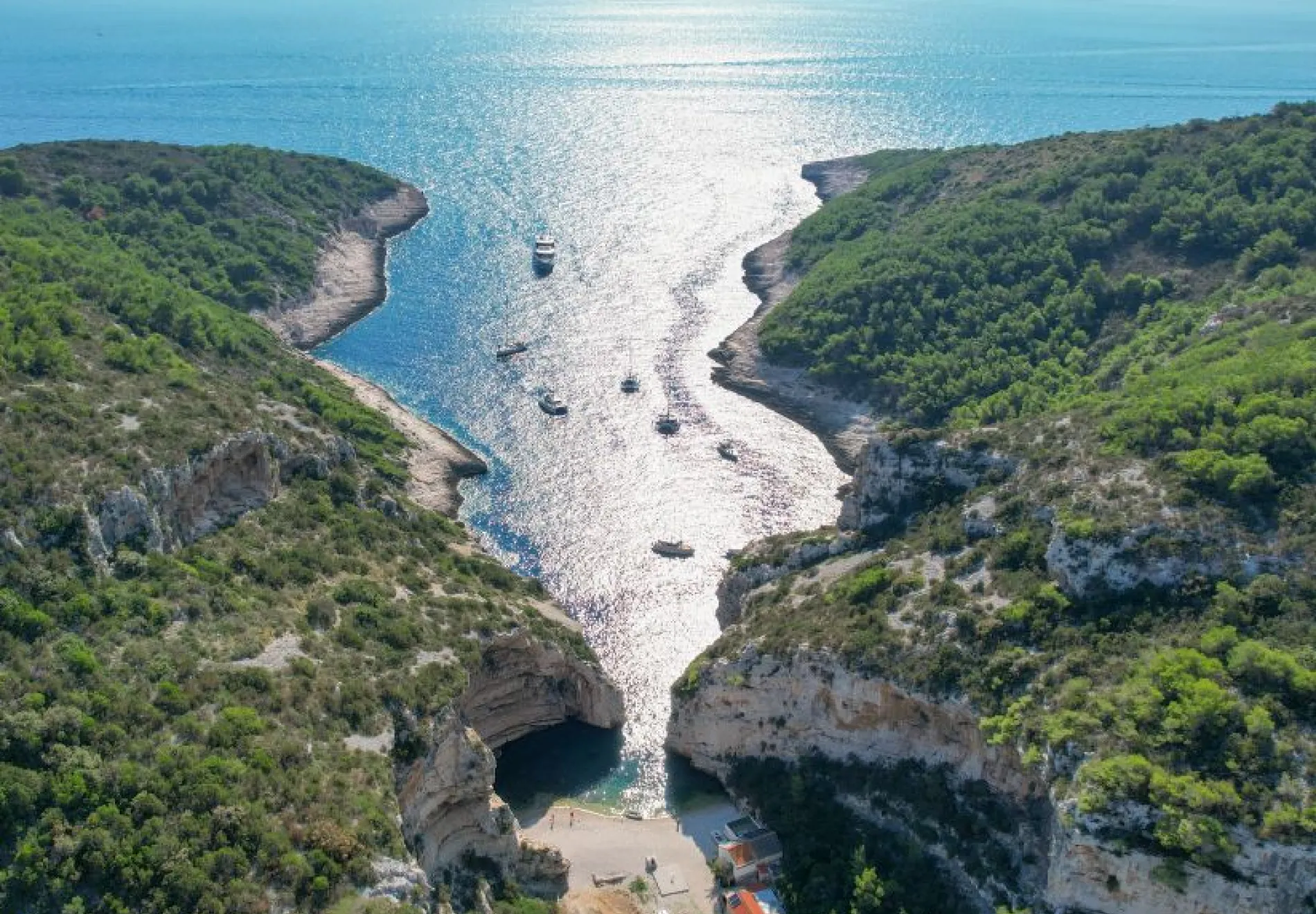 Day 6
If the weather is good you can stroll around the Vis island, or check the amazing beaches around Hvar.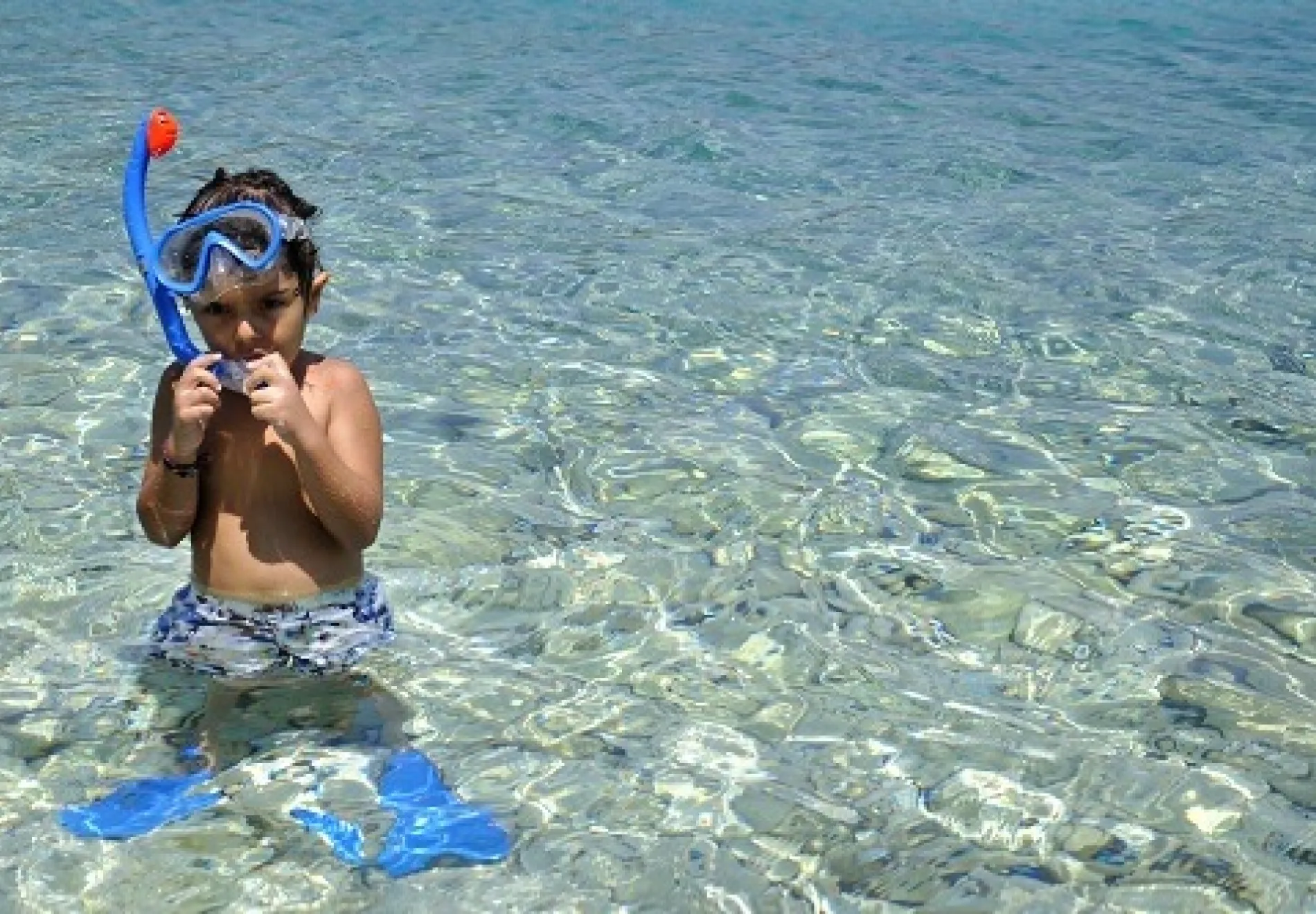 Day 7
On the last day before departure, the guests' (well, the kids') tell us what they would like to do, and we deliver :)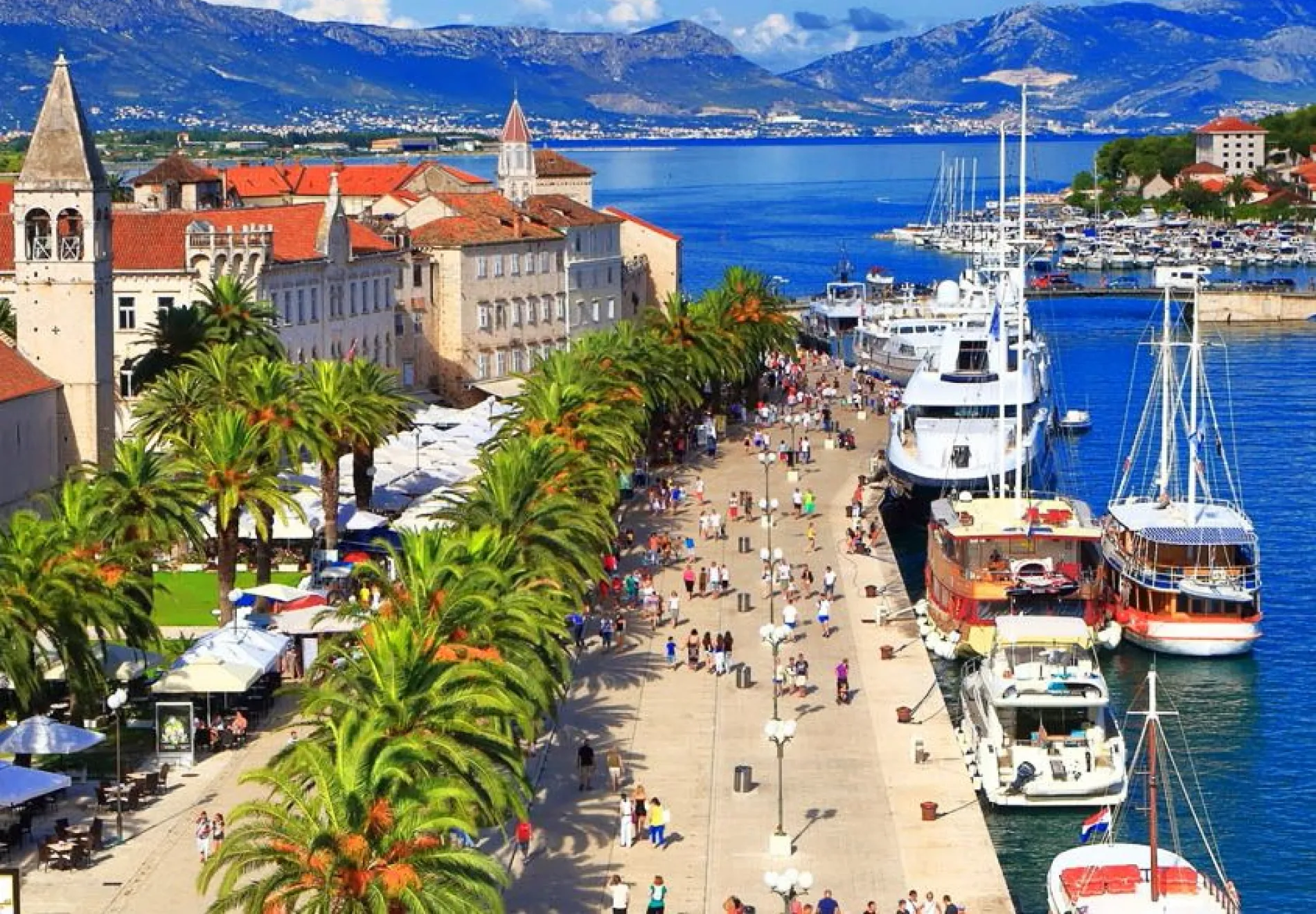 Day 8
Šolta – Trogir (Čivo, Okrug Gornji)
All the good things come to an end, and after breakfast, it is time to say goodbye. In case you have a late flight, you can go to Omiš and have one last splash in their Aquapark or go rafting.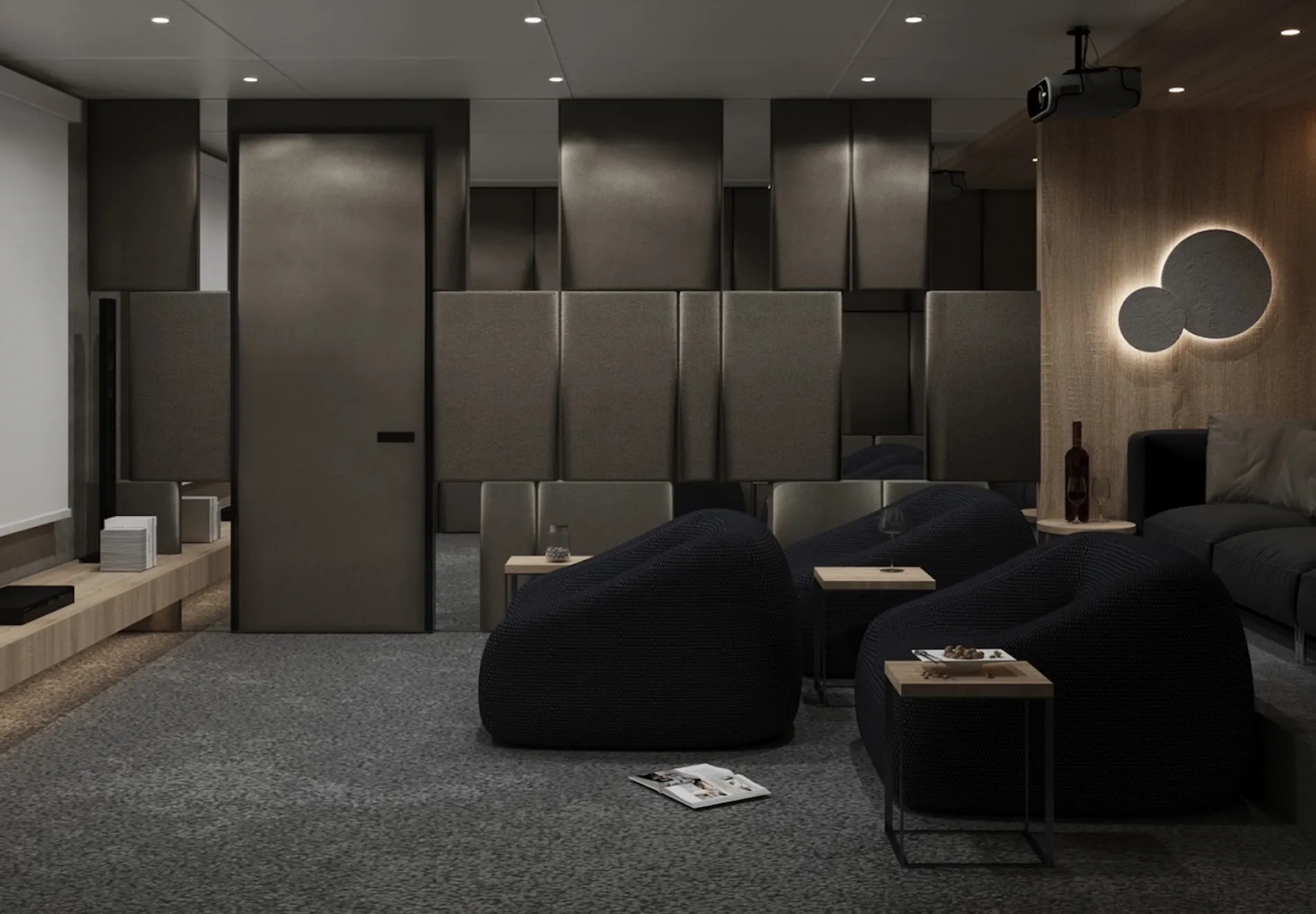 Boredom is not an option
While you are sailing or cruising, the kids can spend their time watching TV, playing video games, or surfing the internet. All of our vessels are equipped with Wi-Fi and Bluetooth systems throughout, TVs in each cabin, and a media room with a video game console.
Choose the right vessel
Picking the right yacht or gulet can make a huge difference. While most of our vessels include water toys, a jacuzzi, and several entertainment options, there are five that are ideal for a family luxury yachting in Croatia.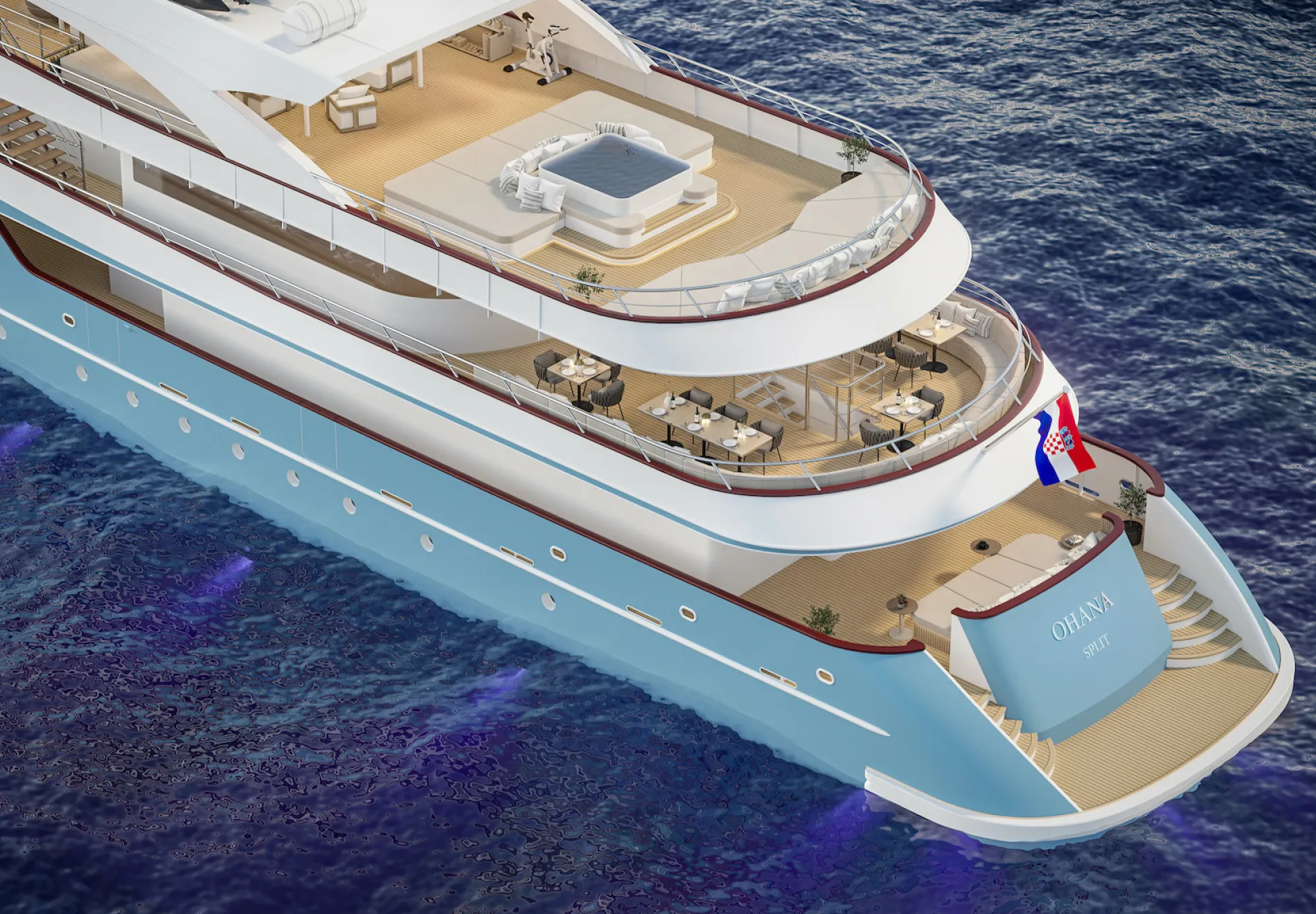 Ohana
We refer to Ohana as THE family yacht. She will be completely remodeled and available in 2023. Her new features will include a »zen« sundeck, an outdoor screen for watching movies, and a special kids' room. Ohana will be also equipped with brand new water toys like a Seabob, jetski, waterskis, wakeboards, and the best one, a giant water slide that will start at the top of the yacht and ends up in the emerald water.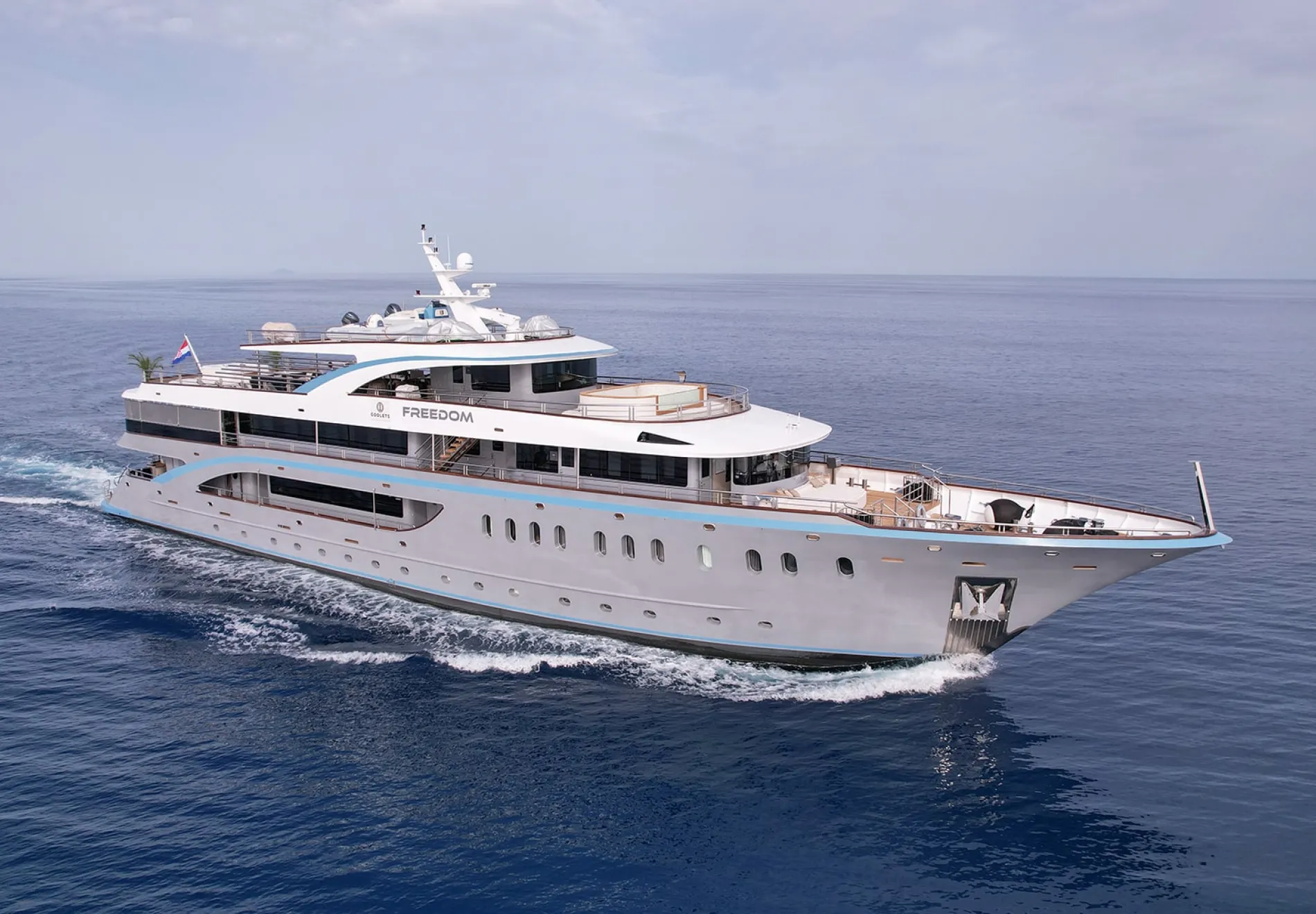 Freedom
Super yacht Freedom includes one of the most professional crews onboard, a VIP cruise manager, fitness instructor, masseuse, and babysitter onboard. Three luxury decks are equipped with a swimming pool, jacuzzi, gym, spa center, sauna, massage room, cinema, and a gaming/media room.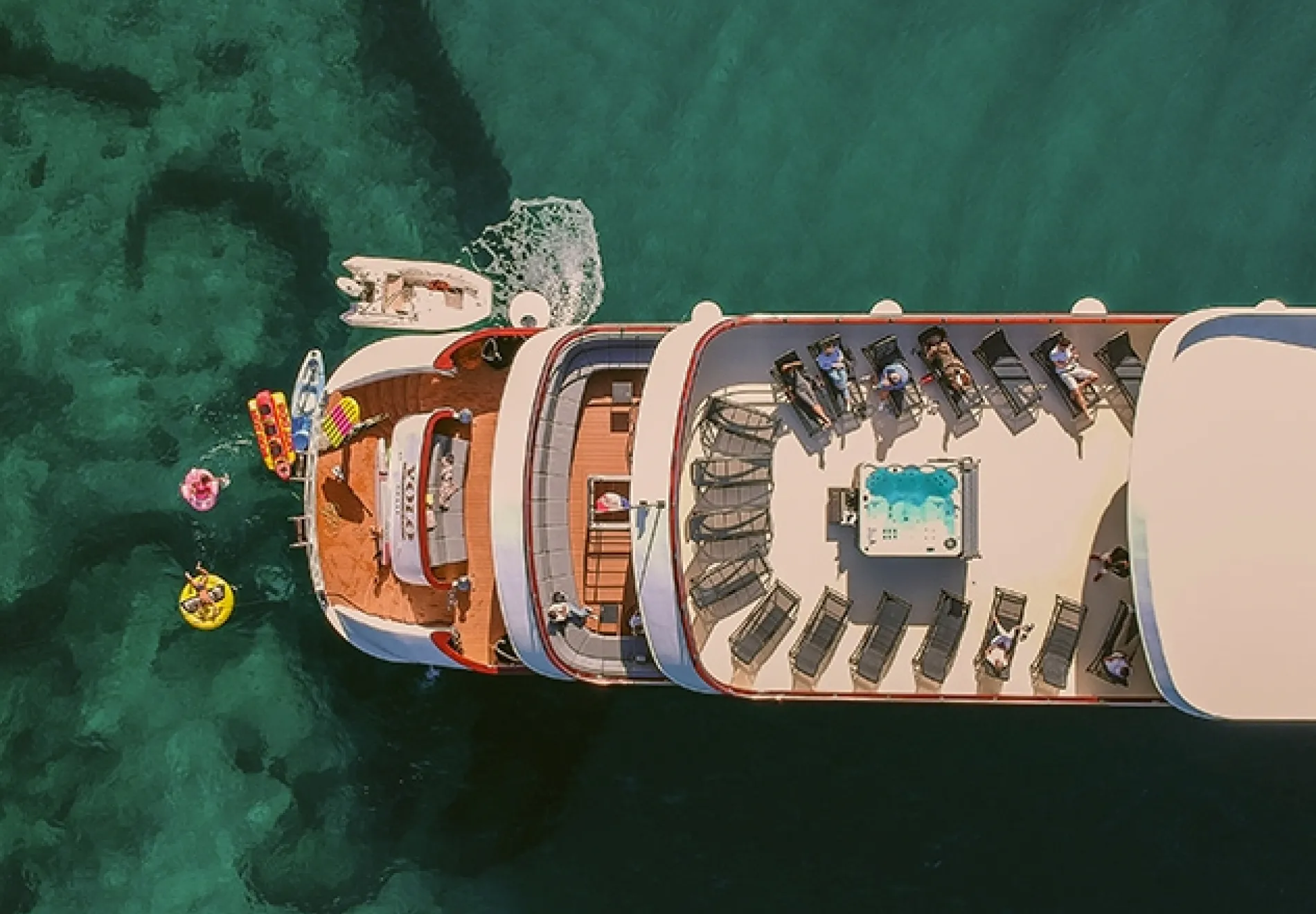 Yolo
Yolo's 165m2 top sun deck offers plenty of space for the kids to roam around while the parents relax on the sun beds or soak in the jacuzzi. The master chef onboard and his delicious creations will satisfy the whole family.
Nautilus
Nautilus is ideal for families with small children. Her guard rail netting throughout the whole vessel keeps the kids safe at all times. Her spacious salon, and eight double cabins with ensuite bathrooms, can easily accommodate both kids and adults.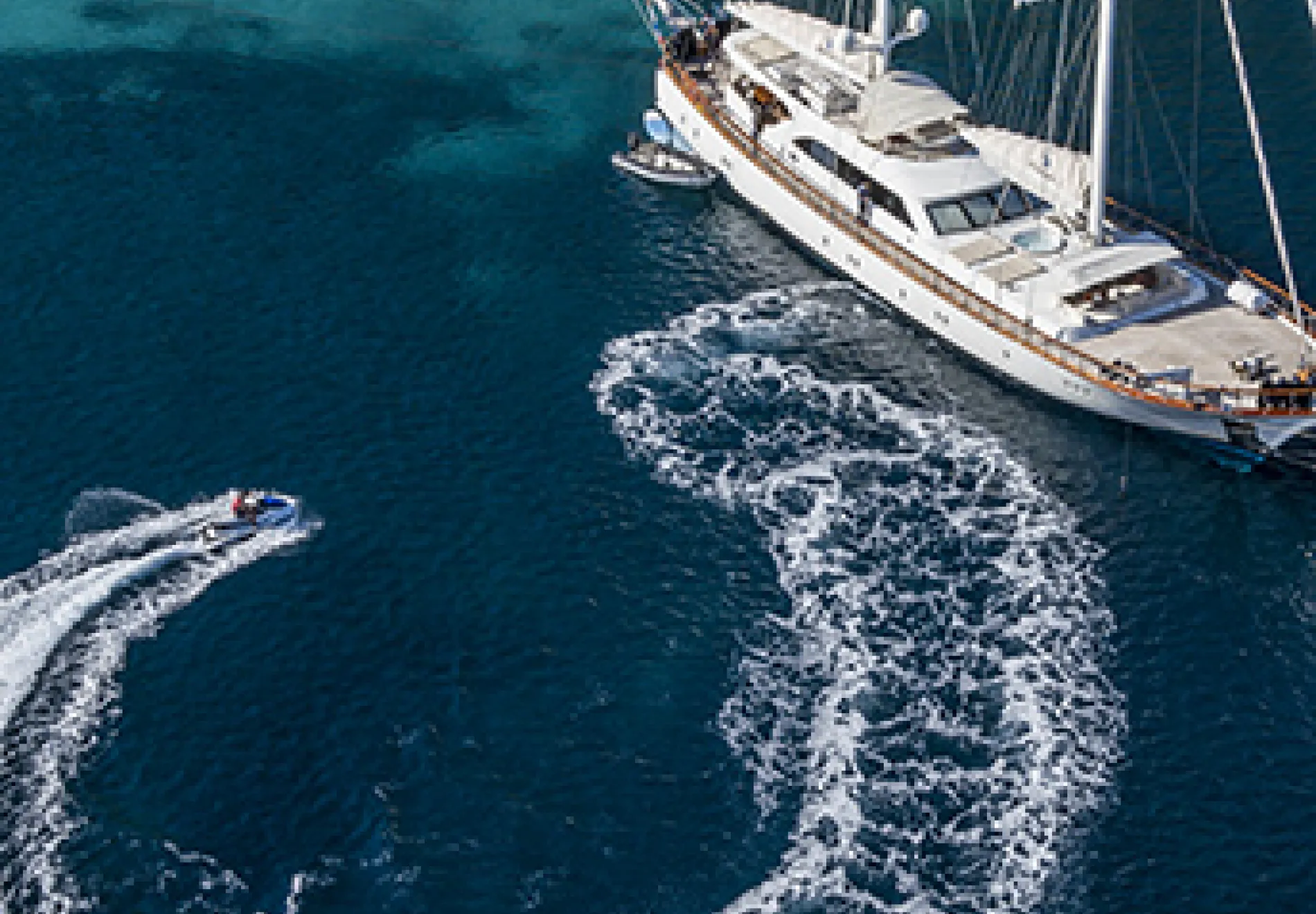 Alessandro I
Alessandro I is a luxury 40-meter gulet with five cabins and six crew members. The family members can choose to be active with her many water toys or soak in the on-deck jacuzzi. In case of a chilly night, the parents can warm up and relax in the onboard sauna.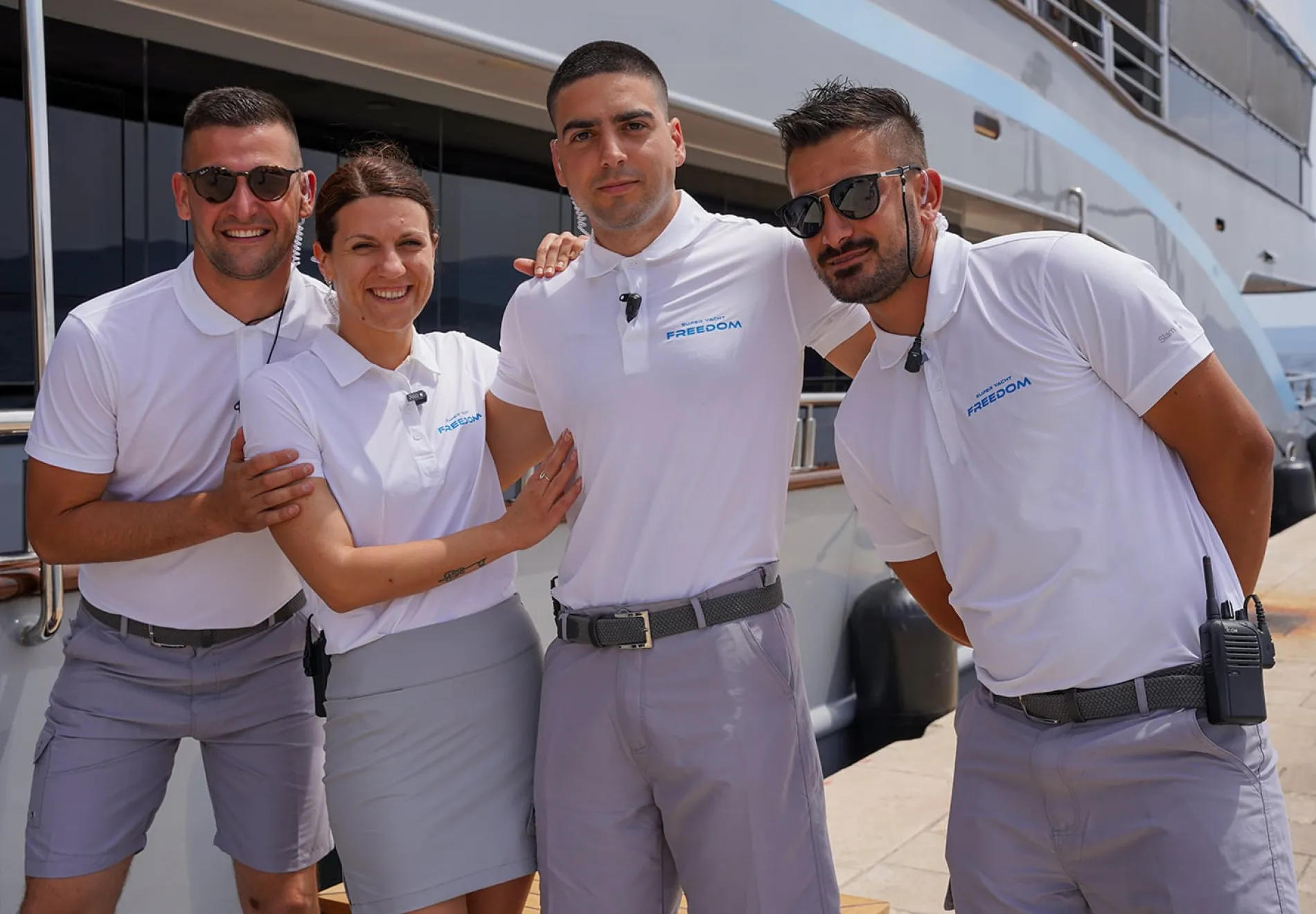 The crew
There is always so much to do onboard. Between assisting the guests, serving food, tidying up the vessel, and making sure everything is running smoothly, they simply do not have the time to also watch over the kids. In case the parents want some time alone, we suggest that they hire a nanny while onboard.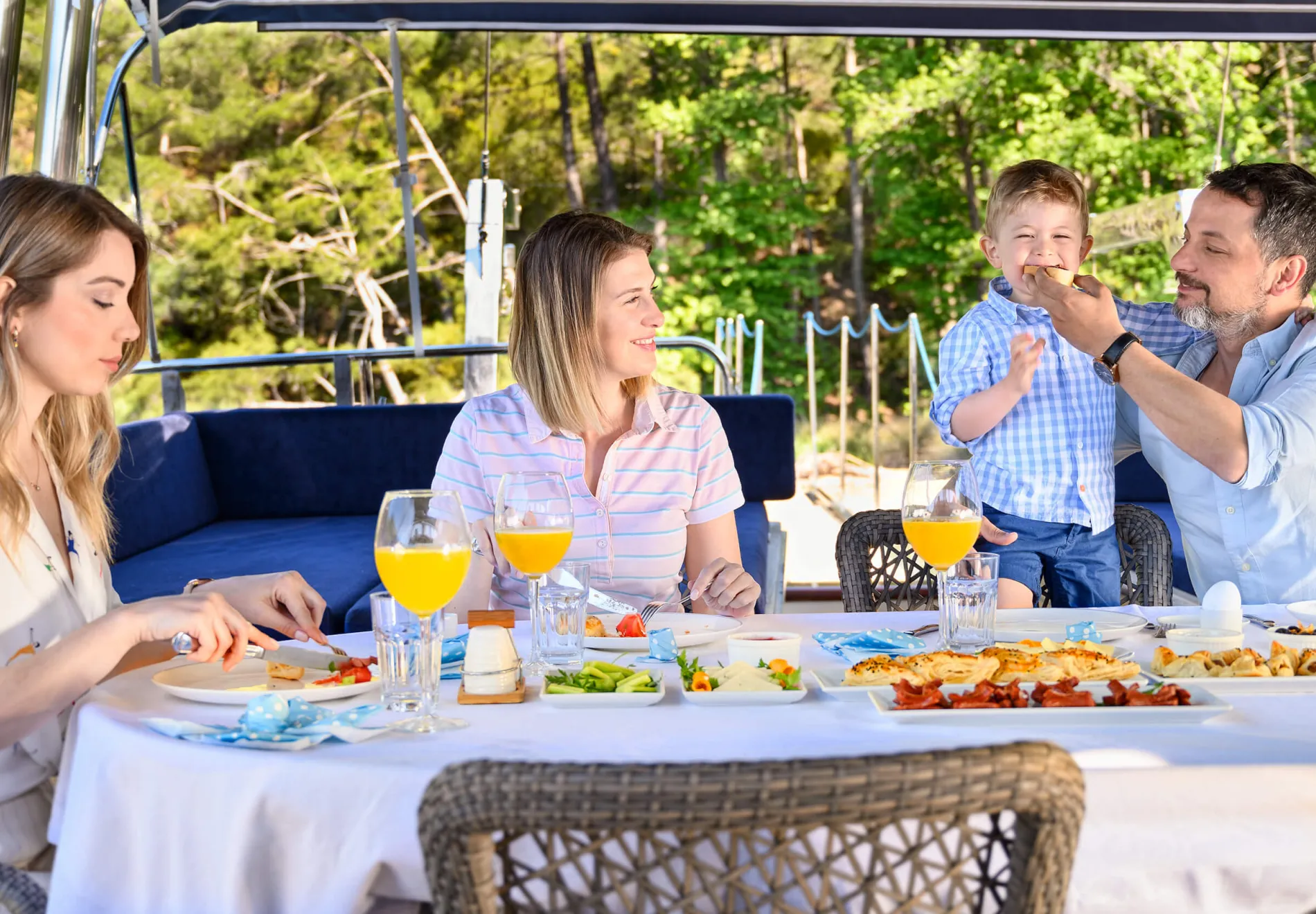 Kids friendly menu
Even though our exclusive chef onboard usually prepares gourmet meals, he understands that foie gras, beef tartare, and sea bass carpaccio are not their favorites. He will be happy to listen to their wishes and prepare whatever they fancy.
Family luxury yachting is not just another vacation. It is a unique way to spend quality time with your loved ones. With a combination of a perfect vessel, safe and fun activities, and a personalized itinerary, we can create your ultimate family luxury charter experience.