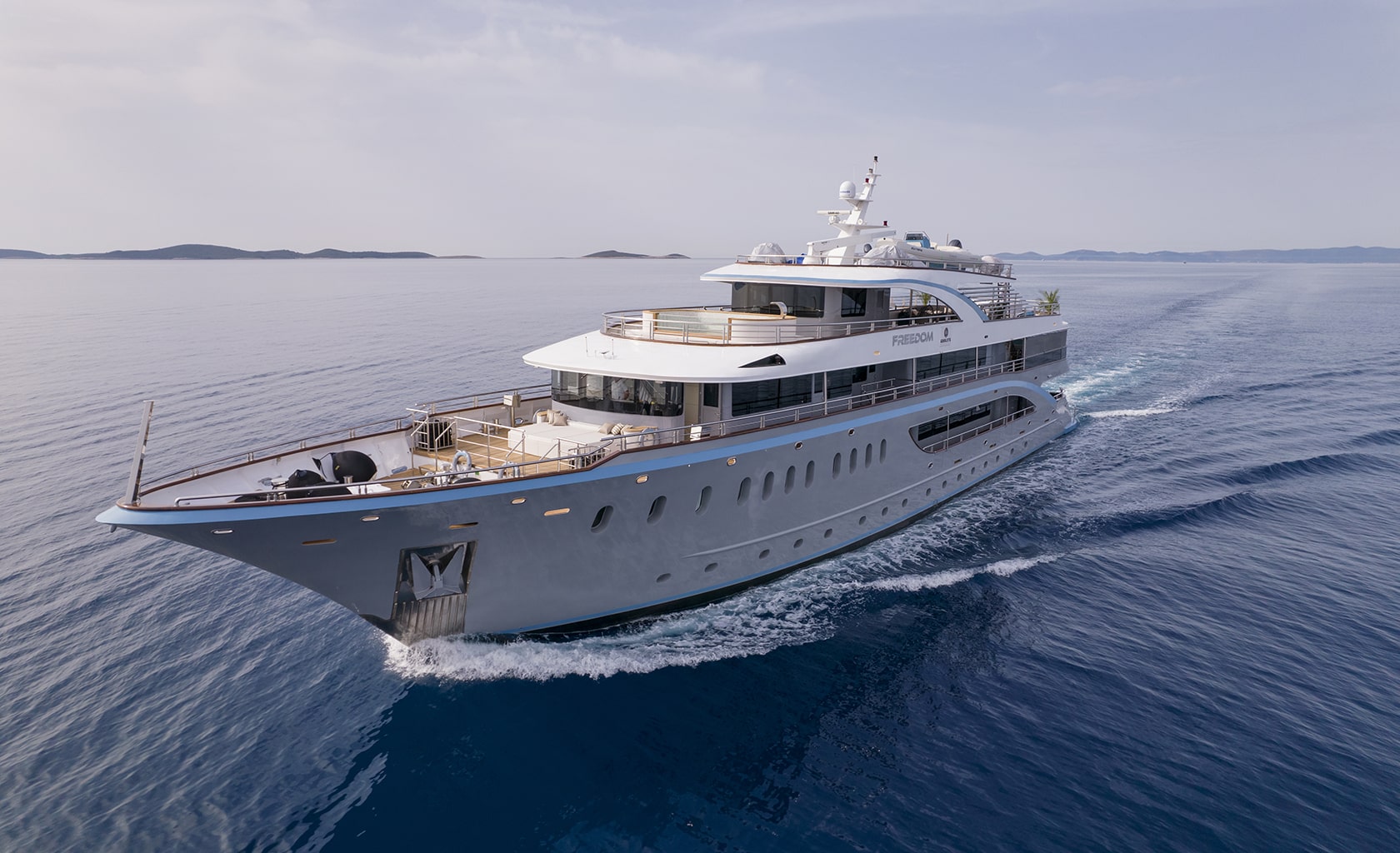 We often hear or read about Superyachts, but do we really know what this definition entitles? To better understand, we broke it down for you in this article. What differentiates a Superyacht from a »regular« yacht is its length, number of cabins, amenities, the experience of crew members, food, and the number of water toys onboard.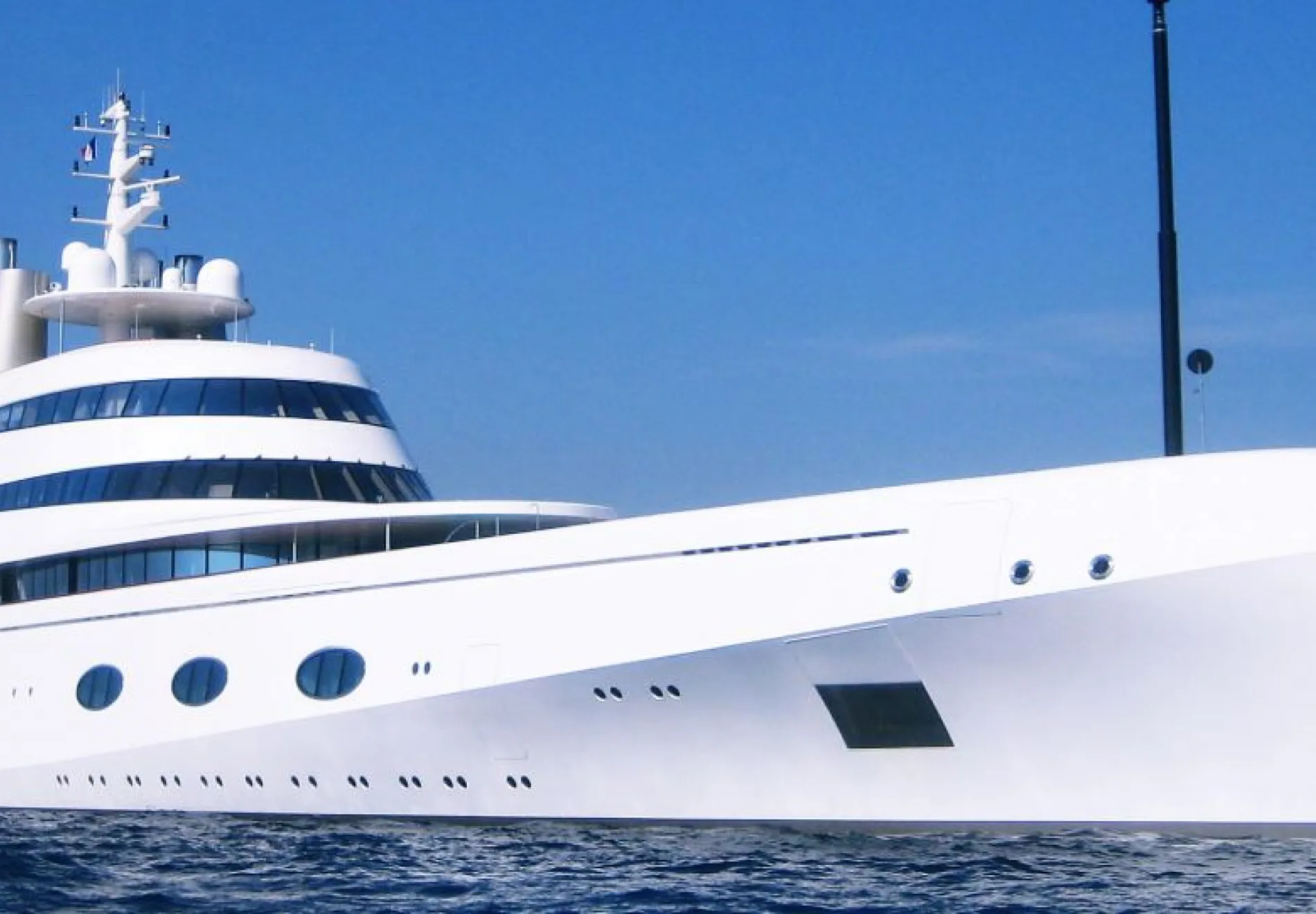 It's not always about the size, but in this case, it is
Even though there are no set rules about the exact size that defines a Superyacht, it typically exceeds an overall length of 40 meters (131 feet). In the last couple of years, international shipbuilders have continuously strived to push the envelope, aiming to build increasingly colossal vessels for their customers. Today, we can find superyachts that are between 40 – 127 meters (416 feet), but we are sure, that bigger ones are already being built.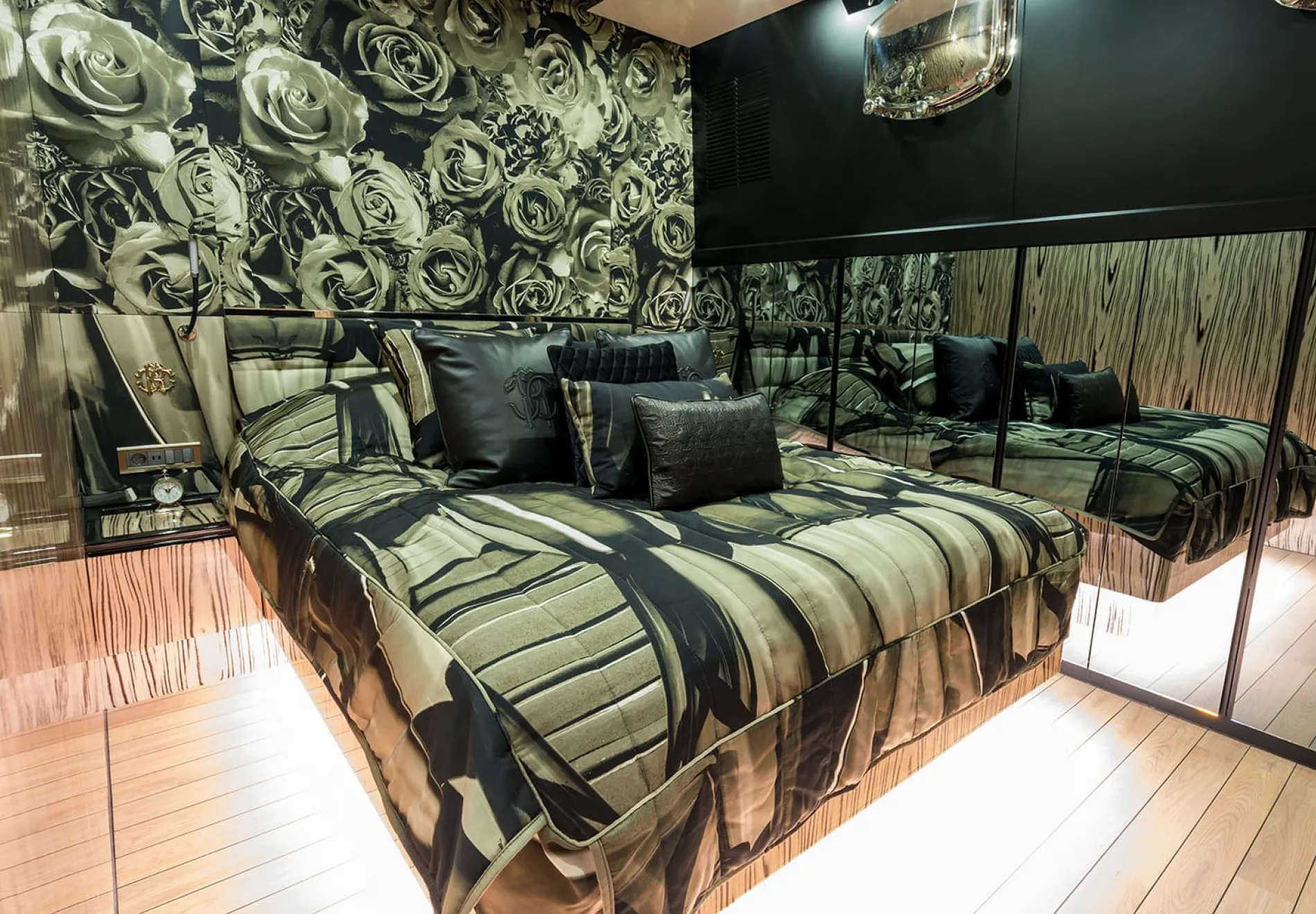 Same luxury and comfort of a five-star hotel
One of the (many) reasons to book a charter on a superyacht is a lower number of cabins, compared to other types of yachts. A typical superyacht can accommodate up to 22 guests in 10 cabins, so the guests can savor the comfort and luxury without ever feeling cramped. The high-end design and the size of the cabins can be compared to an extravagant hotel room. They include a queen size bed, an ensuite bathroom with a bathtub, a large walk-in closet, and other luxury features.
Must-have amenities on a Superyacht
Once upon a time, a jacuzzi onboard was considered the peak of luxury. Today, thanks to the ever-evolving creativity of boat builders and interior designers, we can find the most impressive and posh amenities.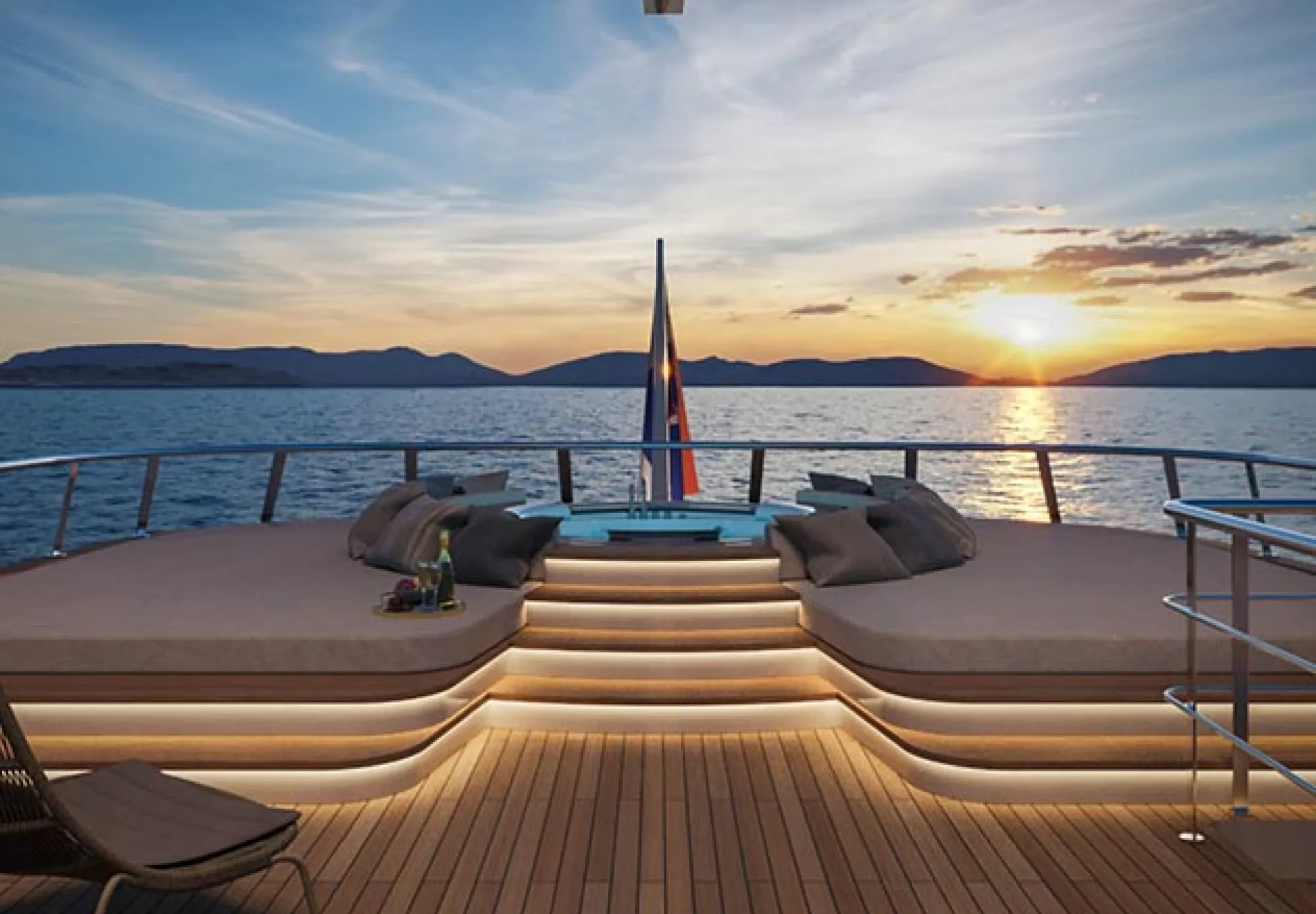 Well-being at its finest
Health and wellness are trending everywhere, so it was a must to incorporate them onboard a superyacht. A dedicated massage room, sauna, spa room, and gym with high-end equipment are just a few of the amenities dedicated to the relaxation and well-being of the guests. The outdoor swimming pools and jacuzzis are also very popular. They are not just a wonderful design feature to look at, they create a space where the guests can relax and enjoy the views.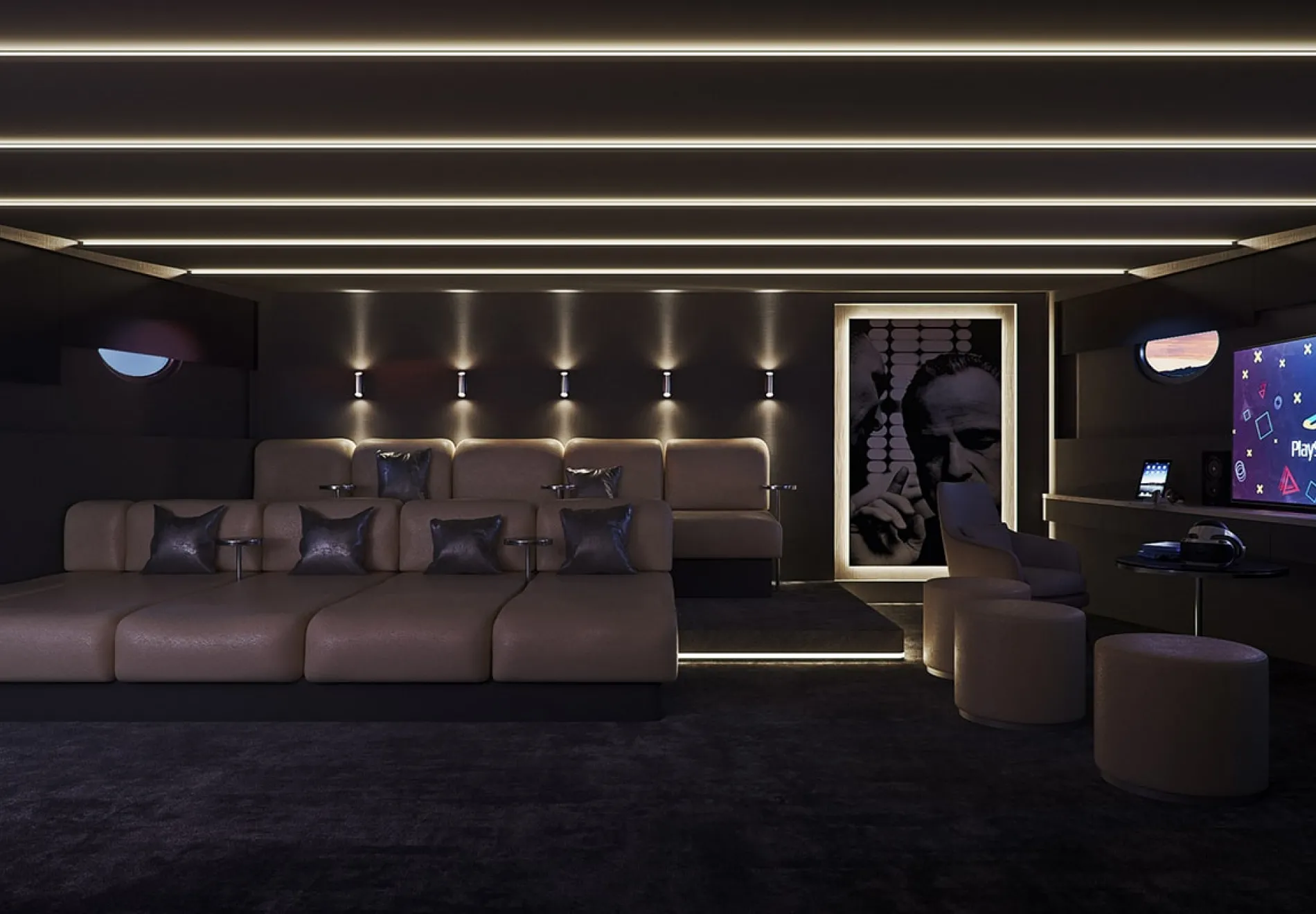 Private cinemas onboard
While the TVs are present in every room and cabin, superyachts feature a private indoor and outdoor cinema. There's also a media room, equipped with the latest sound system and a video game console. The guests can enjoy a movie here, or even better, outside under the stars.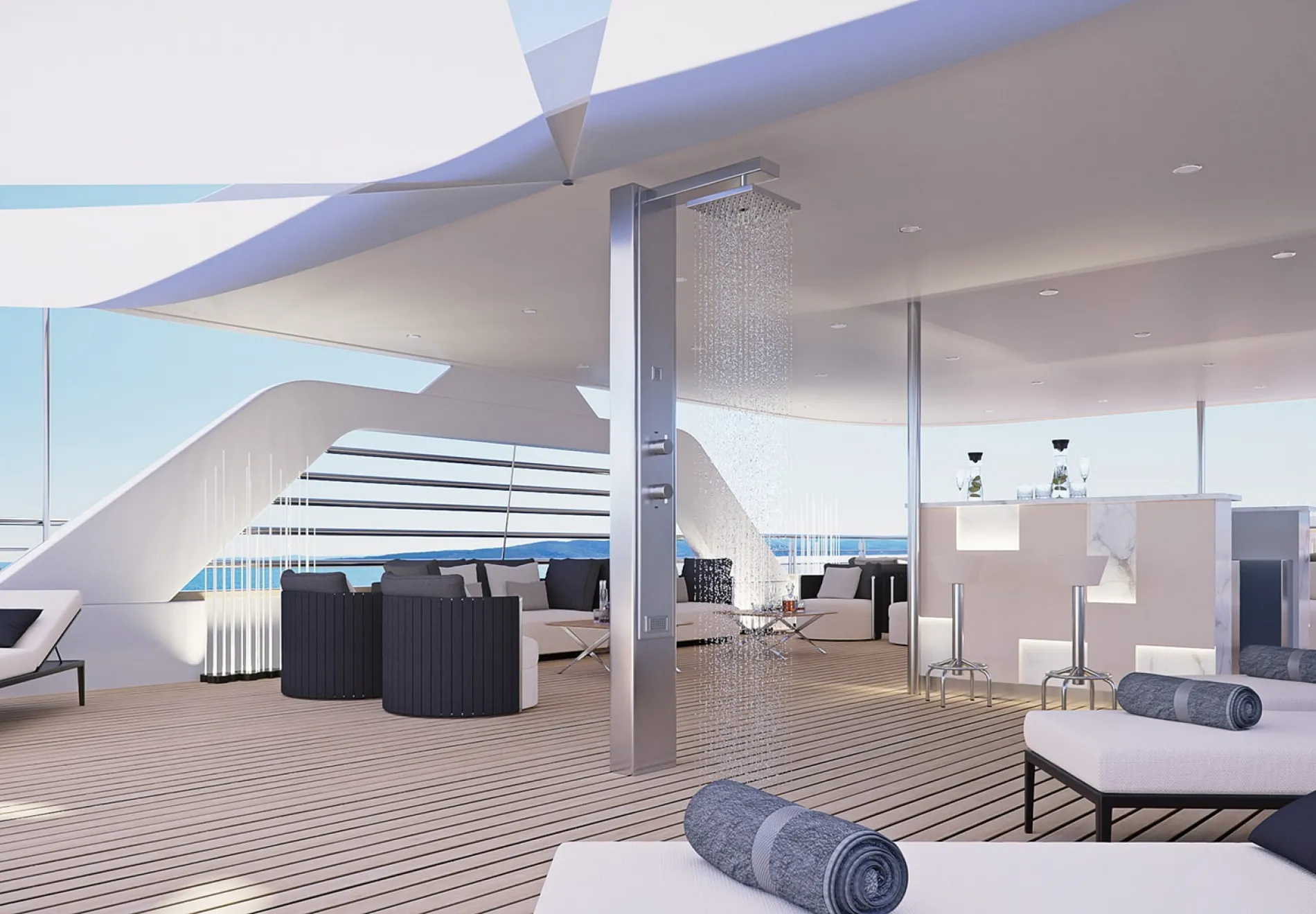 Private outdoor bar
On the large sundeck, besides the cushioned sunbeds and other chill areas, a superyacht usually features an outdoor bar with a cocktail master. Here, the guests can enjoy their happy hour and dance until sunrise.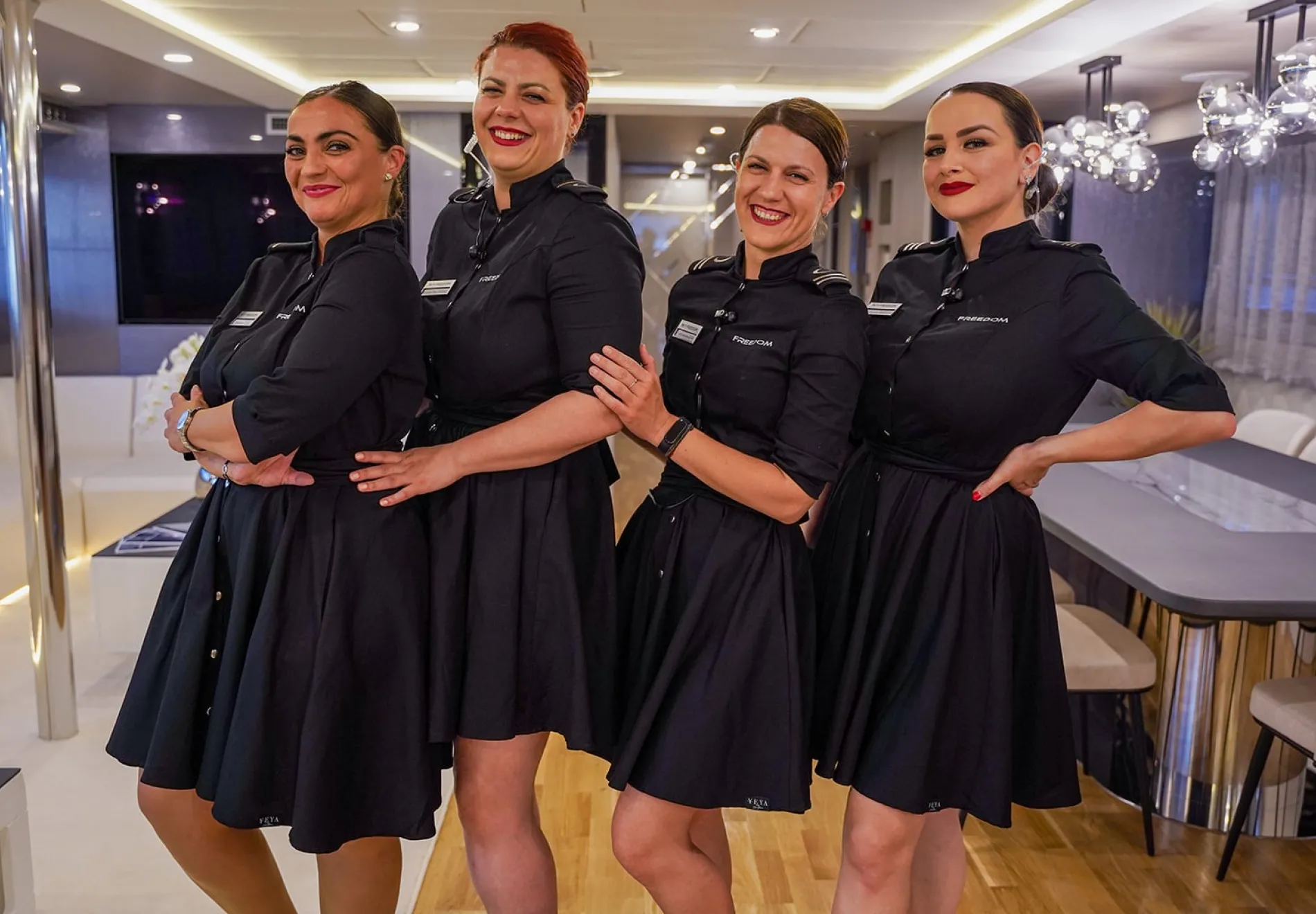 Sun, sea and gold service
A superyacht comes fully staffed, usually with the highest guest–crew ratio. That means that each guest gets her/his crew member that is available to them 24/7. But bringing coffee and towels is not everything they do. Crew members on a superyacht are up before dawn and go to bed way past their guest's bedtime. The crew is trained by their supervisors who spent years offering not silver, but gold service on multi-million superyachts across the globe. A chief steward/stewardess guides the team through a superyacht charter, making sure every detail is taken care of and that the guests are satisfied.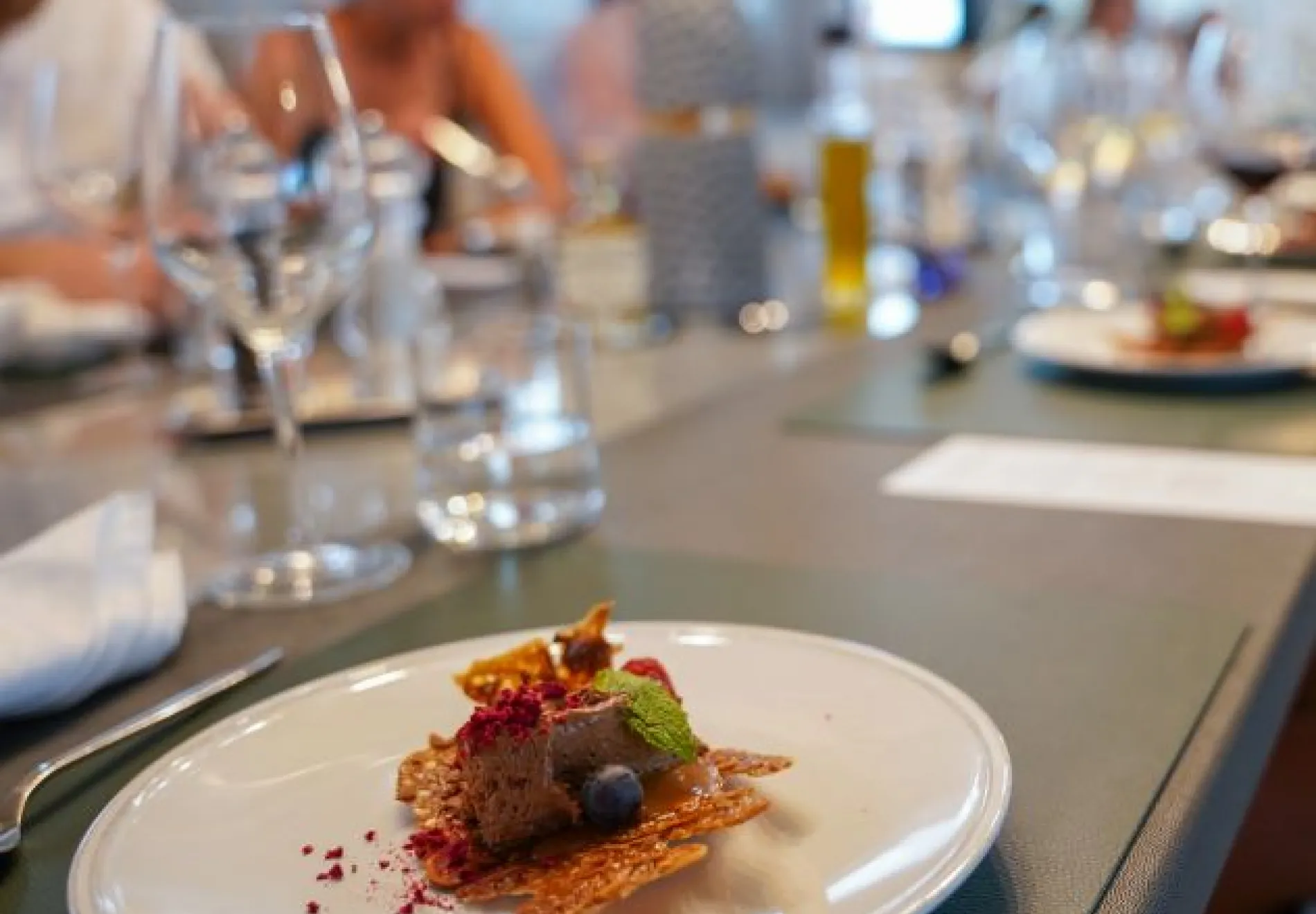 Bespoke dining
For fine dining lovers, the superyacht chefs offer a unique luxury gastronomy adventure that cannot be missed. From sunset aperitifs to cheese, olive oil, and wine tasting overlooking a dreamy landscape, is a dream for all food lovers. The superyacht chefs bring in the local freshest ingredients and turn them into gourmet delicacies.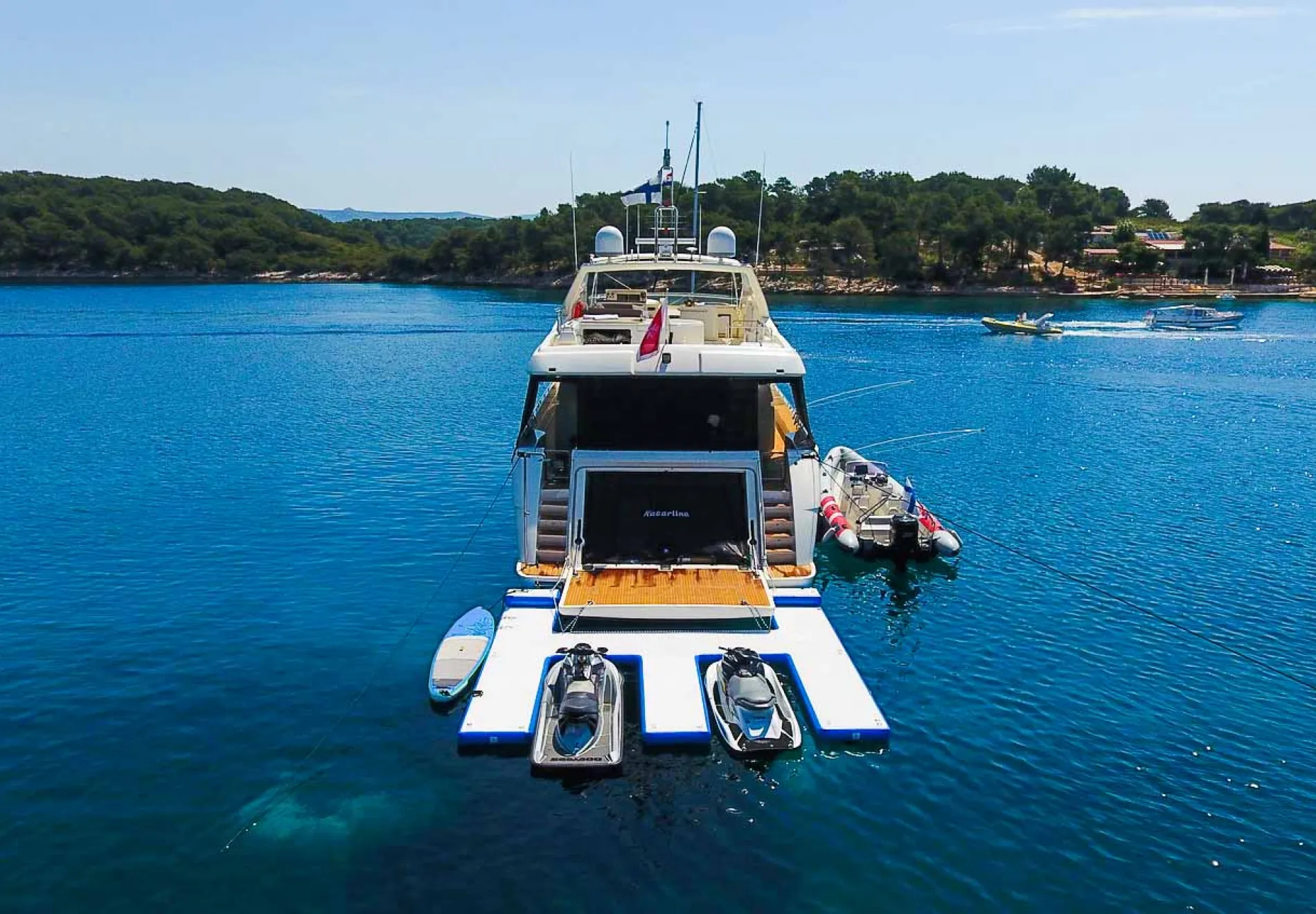 Must have water toys
The water toys on a Superyacht are like butter on bread. Recent boat shows across the globe made it clear – the water toys onboard are something that cannot be missed. The superyacht builders and owners want to make sure that their guests, besides a relaxing yachting experience, have an adventurous holiday. Some of the water toys are jetskis, Seabobs, paddleboards, kayaks, e-foil boards, inflatable waterslide,s and many more.
Bringing theory to practice
One of the best examples of a superyacht that offers great value for money is Superyacht Freedom. The travel writer Terry Ward beautifully described her in this CNN article. Freedom is a fully staffed 48-meter, 10-cabin sea pearl that embodies everything described above. Her high-end features, amenities, endless water toys, and Michelin-rated meals meet and exceed every definition of a Superyacht.
If you are ready to book a charter on one of our Superyachts, send us an inquiry.