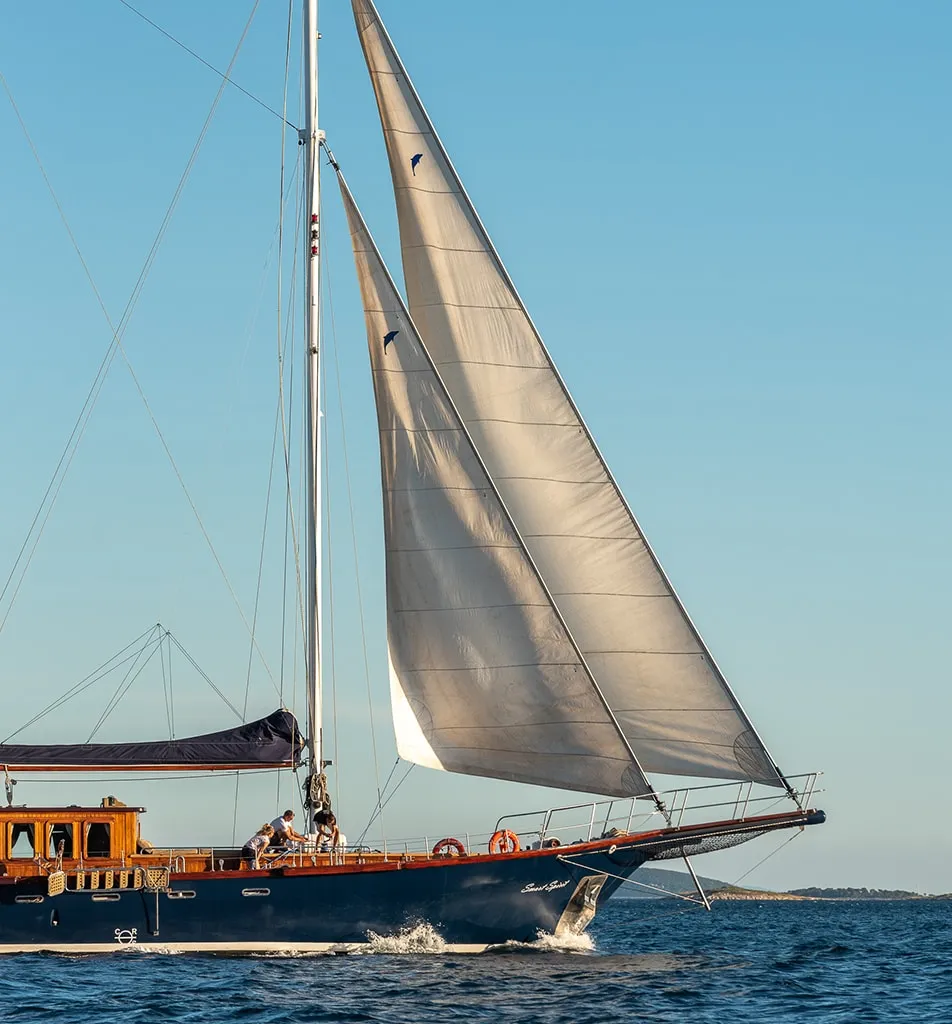 Unforgettable luxury and adventure aboard Smart Spirit
Gulet Smart Spirit is where luxury and adventure converge on Croatia's stunning waters. Experience the essence of opulence and safety as you embark on an unforgettable charter journey. Join us as we explore the remarkable features, exceptional service, and thrilling opportunities that await you aboard Smart Spirit. Get ready to redefine luxury yachting in Croatia.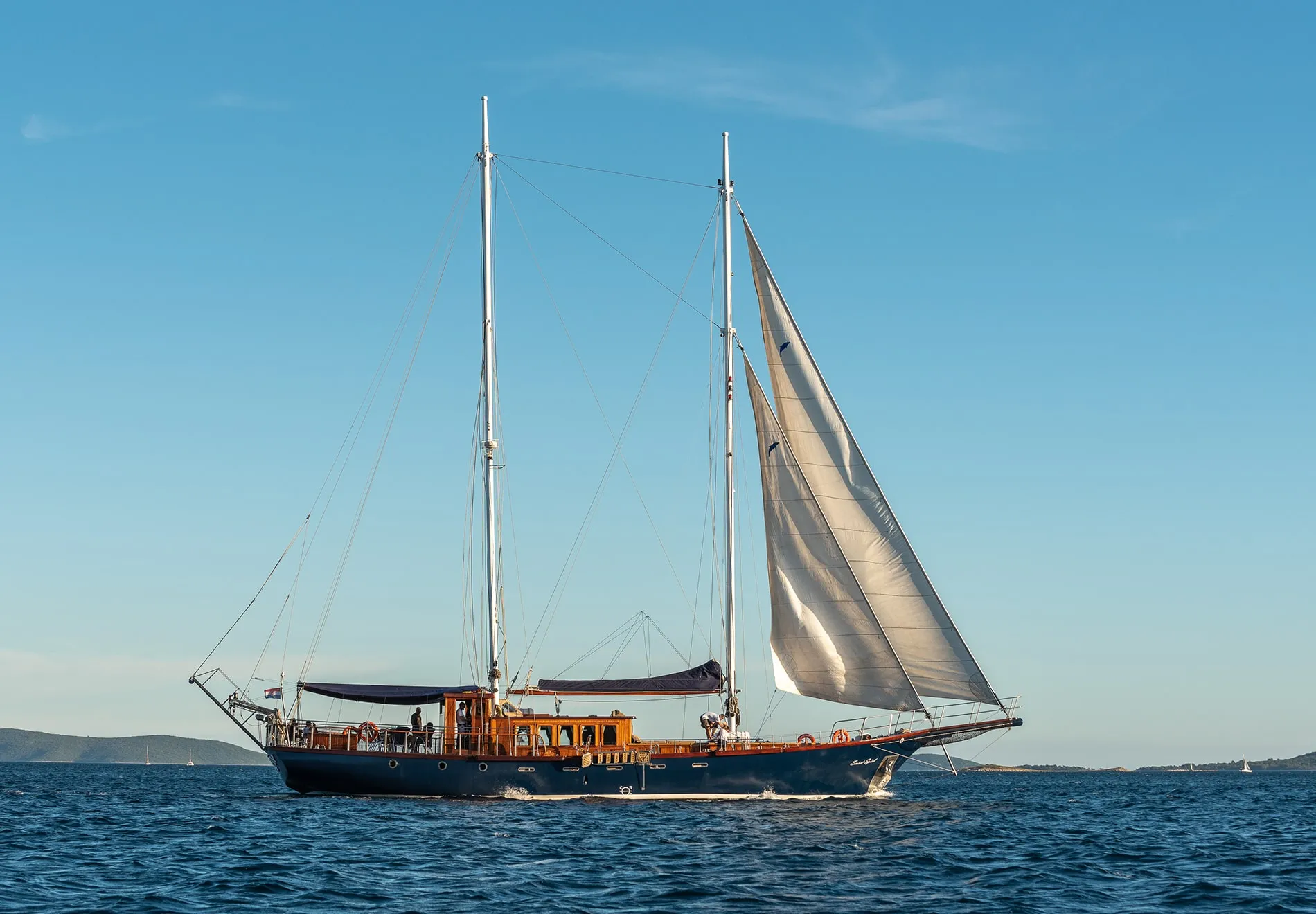 A timeless gem of elegance and safety
This classic wooden gulet is something unique. Its beautiful polished blue hull and detailed woodwork inside create a feeling of warmth and elegance. Not only that Smart Spirit is stunning and offers exceptional service, but she is also a RINA-classified yacht - the most recognized standard of safety in the yachting world. The owner of Smart Spirit is also the captain, so he knows the vessel inside-out and can provide the best charter experience in Croatia.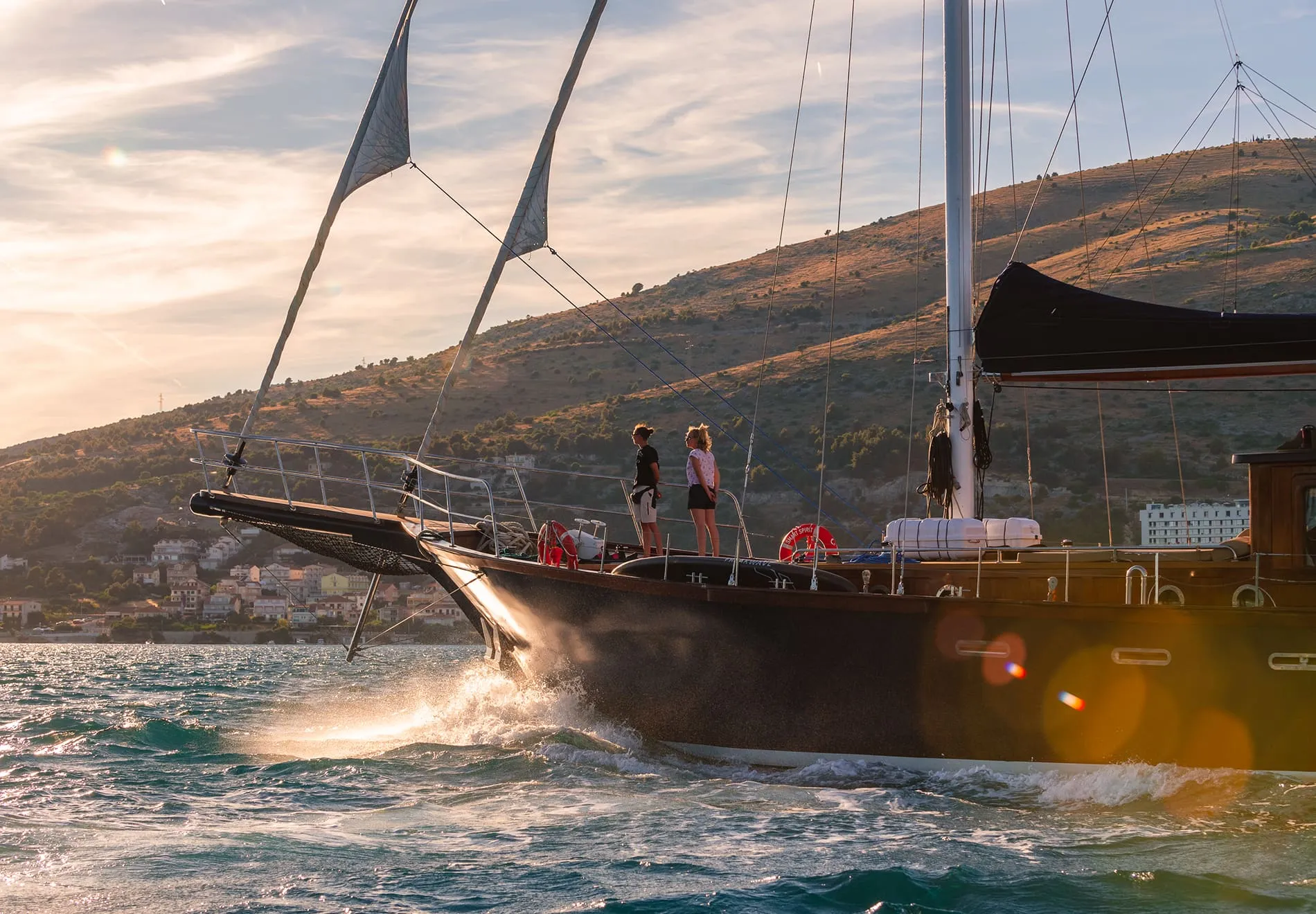 Unforgettable voyages aboard Smart Spirit in Croatia
She can accommodate up to 8 guests and has 4 cabins with en suite bathrooms and a crew of 4. Their expertise and kindness ensure exceptional service, so you can just sit back and enjoy your voyage. Smart Spirit is constantly perfectly maintained, which makes her one of the best 4 cabin gulets in Croatia.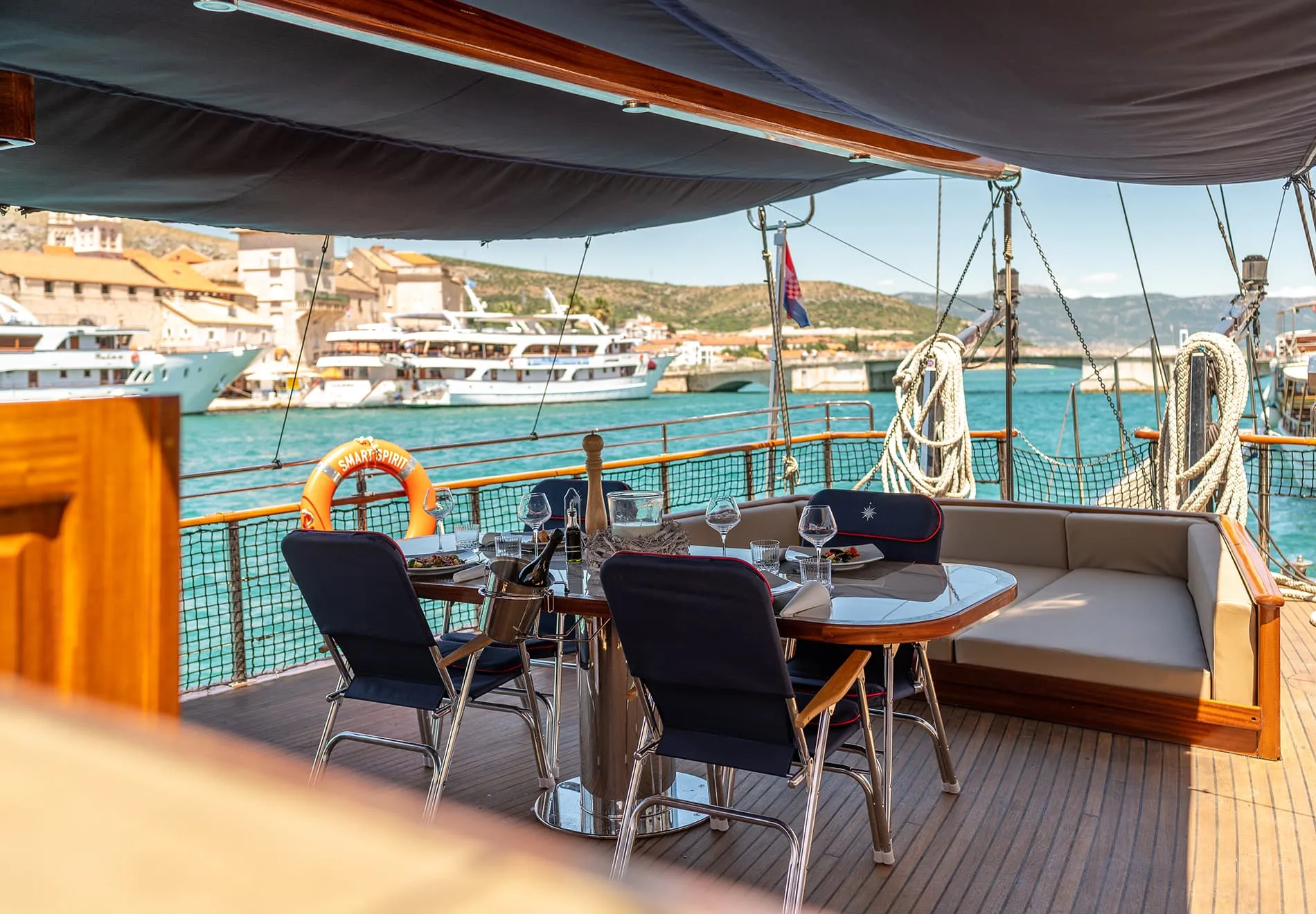 Relaxation and delight
The teak-covered deck offers plenty of space for everybody to lounge comfortably. On the aft deck, there is a shaded dining table, so you can savor your meals outside while enjoying the passing scenery. The comfortable square-shaped sofa is the perfect gathering spot where everyone can sit together with a glass of their favorite beverage.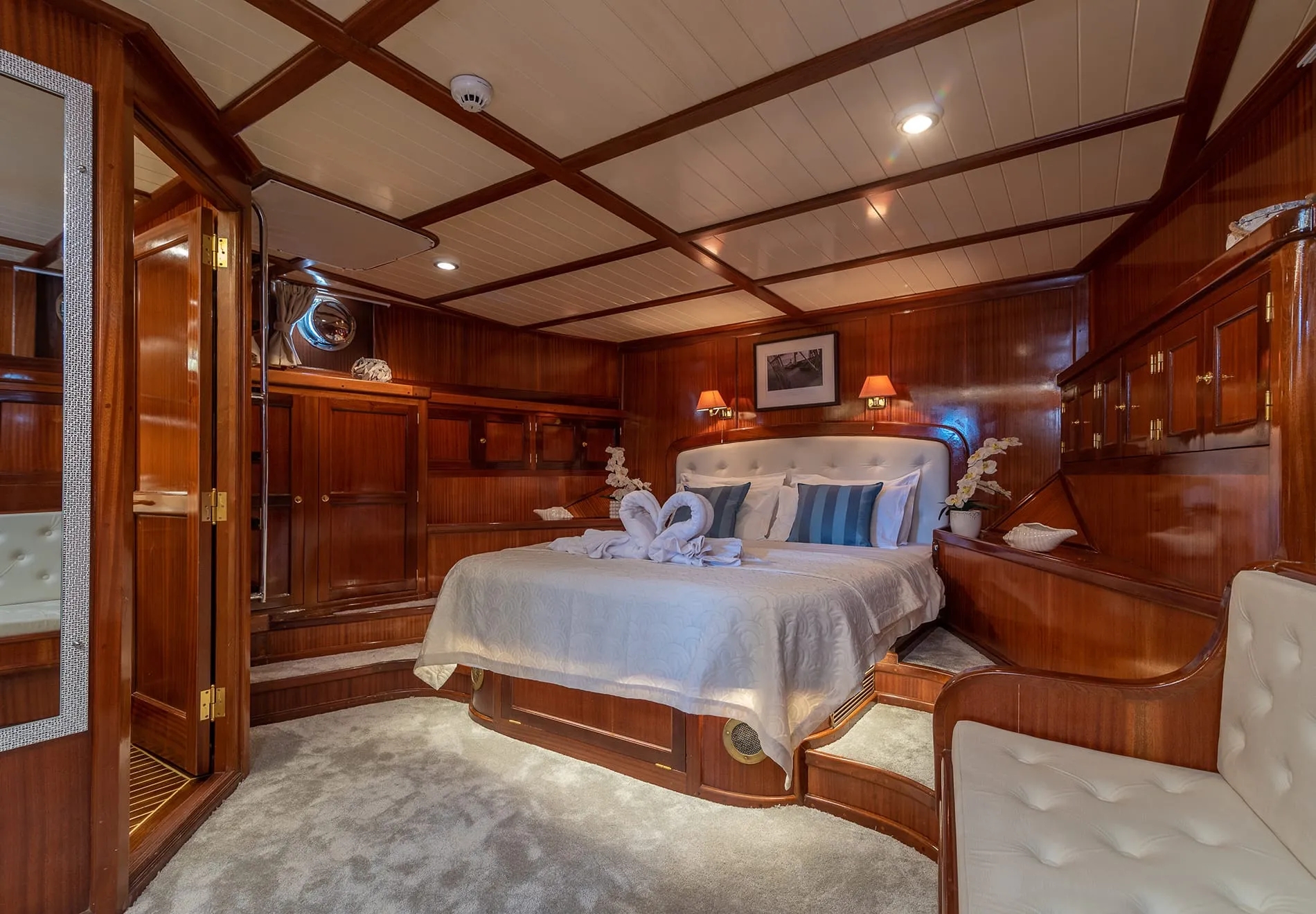 Unwind and indulge
All the cabins feature a brand-new soft carpet and an ensuite bathroom with wood floors, a shower, and a home-type toilet. They are cleaned out daily, ensuring a hotel-like experience. A restful night in any of these cabins awaits you. The salon features a large sofa and a dining table, in case you want to cool off for a bit.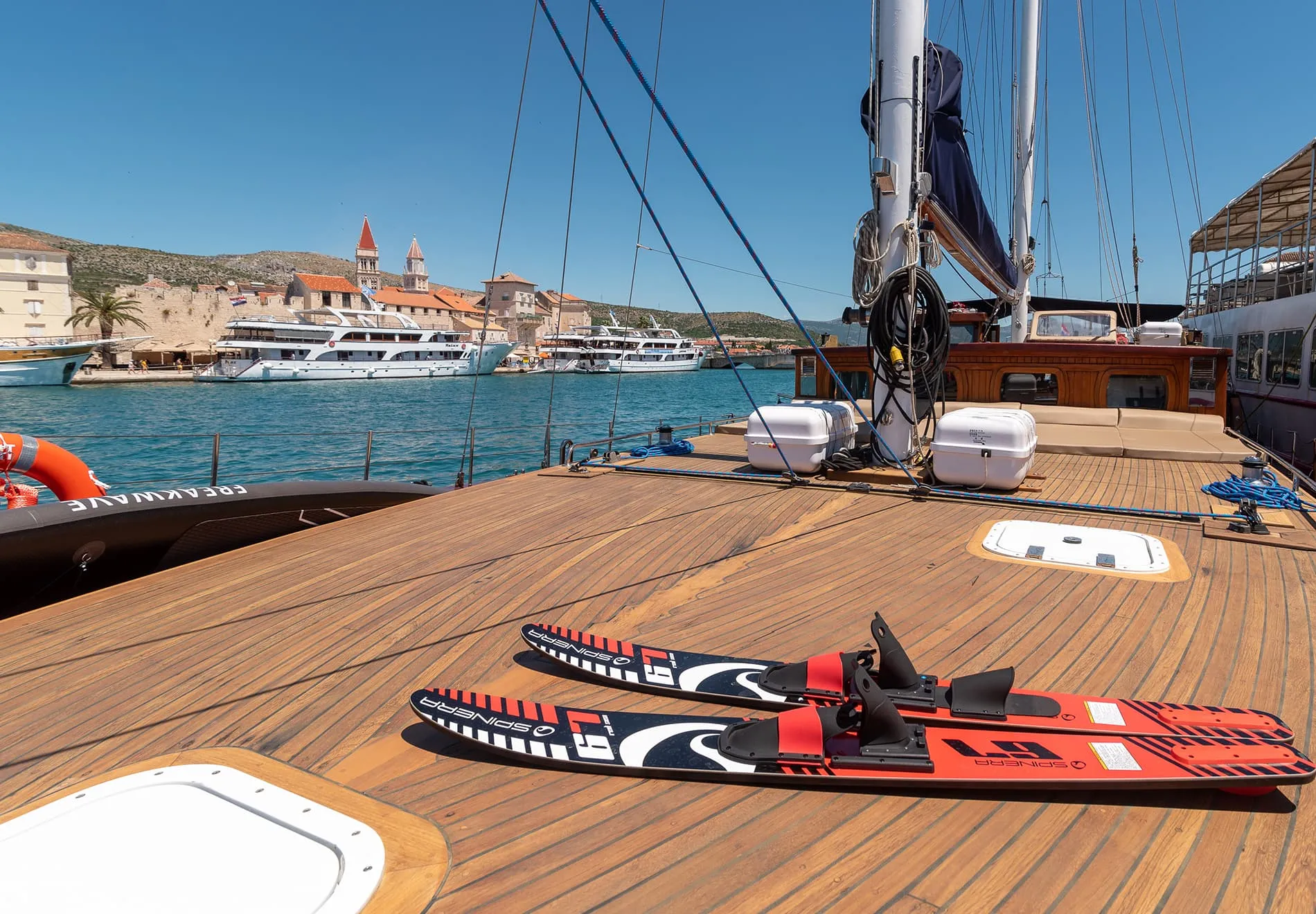 Thrilling water sports and entertainment onboard
Besides relaxing, Smart Spirit offers plenty of adventure opportunities. You and your group can play with a wide selection of water toys, such as a wakeboard, waterskis, paddleboard, and kayak. On request, a jet ski can also be brought onboard. If you want to explore the crystal clear Adriatic Sea, there is snorkeling and fishing equipment you can try out. In case of bad weather or if you prefer a different kind of entertainment, you can play board games and a Playstation is available inside.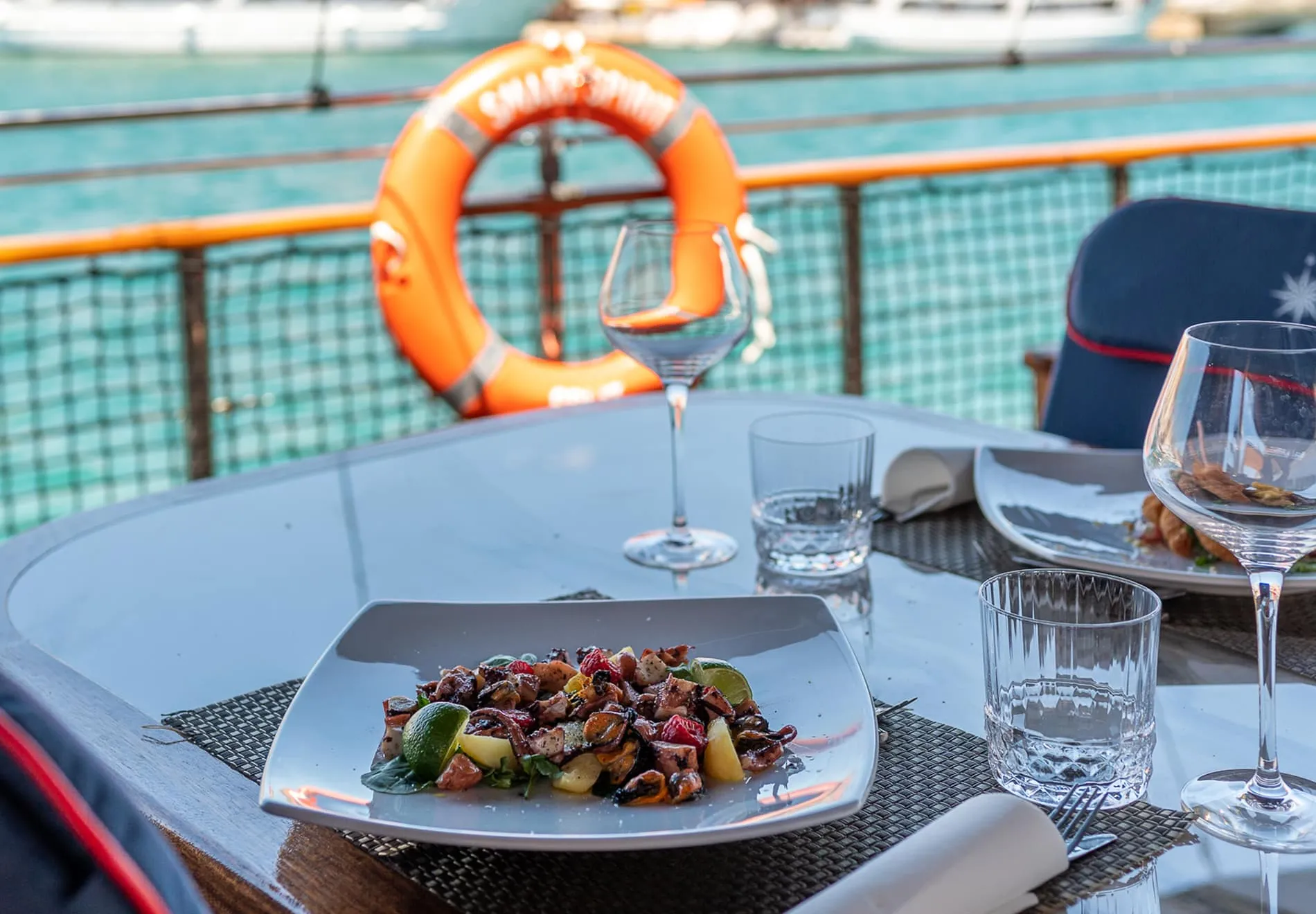 Exquisite gourmet cuisine
The food onboard is what takes Smart Spirit to a whole new level. The chef was previously working as a private chef in luxury villas and even for the Serbian president. During your yacht charter, you can expect nothing less than mouthwatering gourmet meals made with the freshest and local ingredients. Each dish is prepared with the consideration of your dietary wishes and preferences.
Smart Spirit is the epitome of luxury, safety, and adventure on the crystal-clear waters of Croatia. With its stunning design, exceptional service, and a wide range of adventure opportunities, it promises an unforgettable yacht charter experience. Whether you're seeking a relaxing getaway or an action-packed journey, Smart Spirit caters to all your needs.
If you're enticed by the idea of cruising the Adriatic Sea on this magnificent yacht, we invite you to take the next step and book a charter with us.