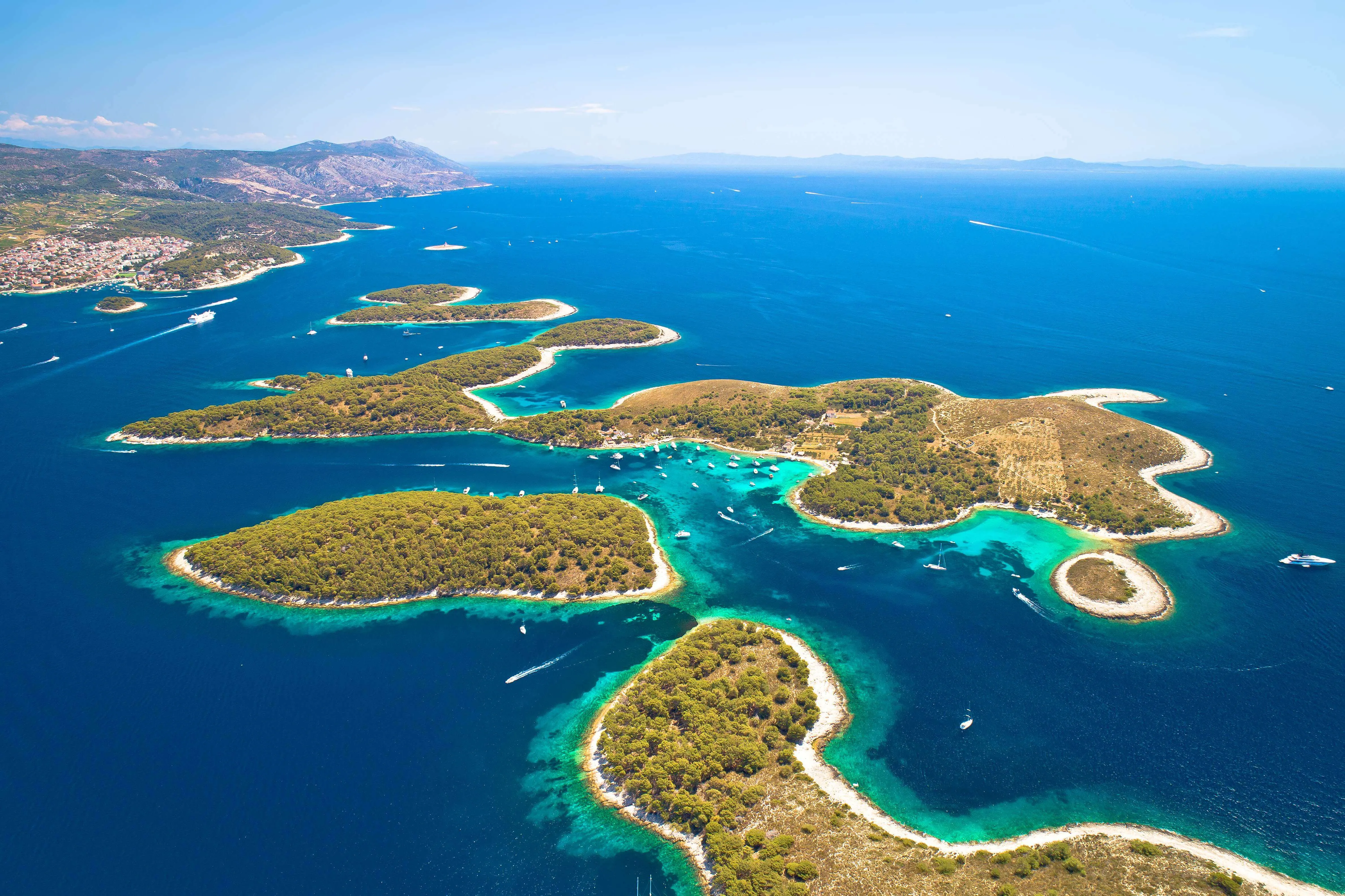 Last minute yacht charters in Croatia: Discover available options for 2023
Croatia has become a popular yachting destination for several reasons. Spectacular coastline and islands with pristine beaches, turquoise water, rich history, and amazing weather provide a diverse and picturesque sailing voyage. Besides the natural beauty and rich culture, yacht charters in Croatia are more affordable than in other locations.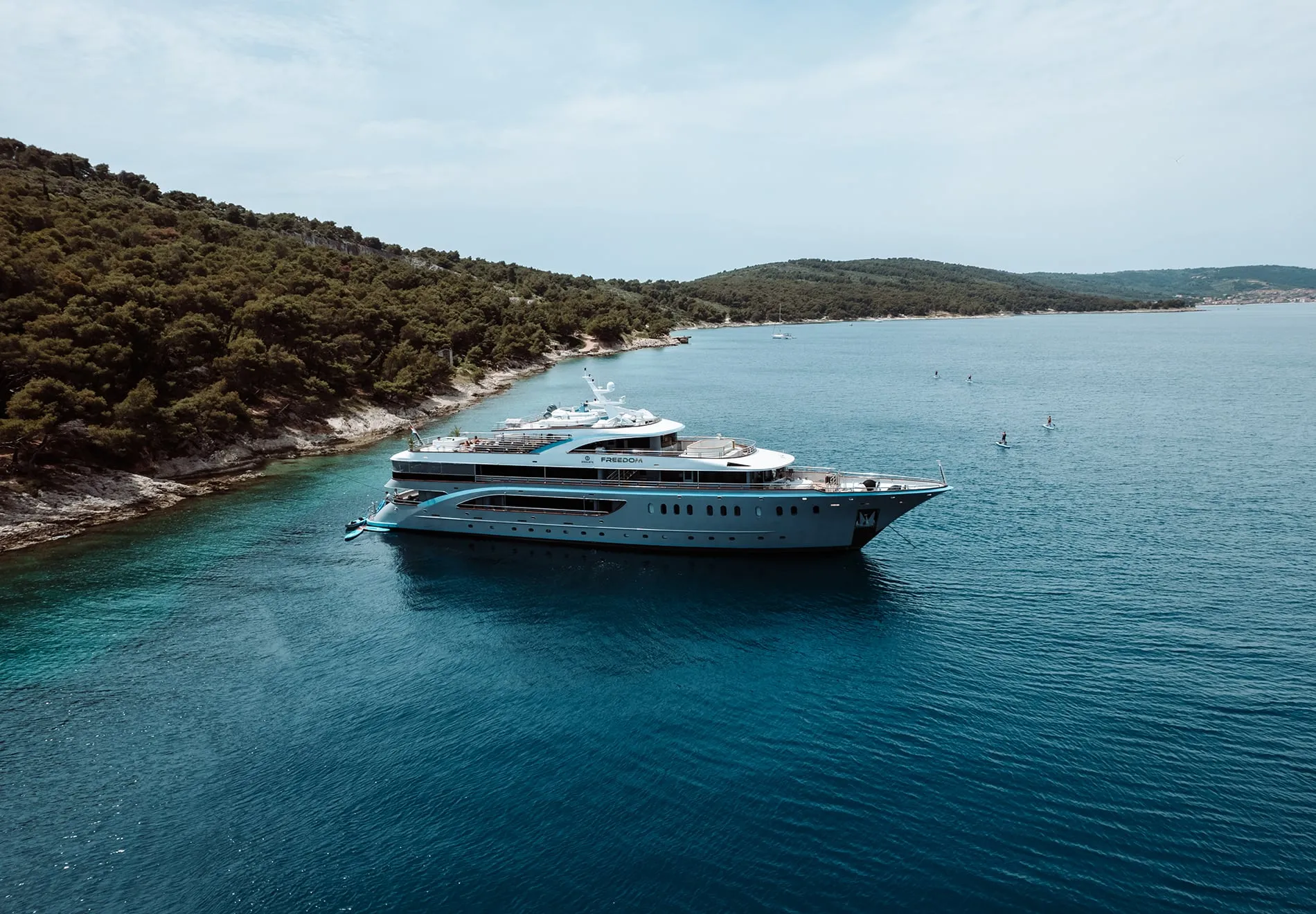 Why booking a yacht charter a year in advance is key
To ensure that you get the yacht and the dates you want, the best thing to do is book your charter a year in advance. By doing so, you will have a wider selection of yachts to choose from, secure your preffered dates and most importantly, have peace of mind knowing your next yachting vacation is secure.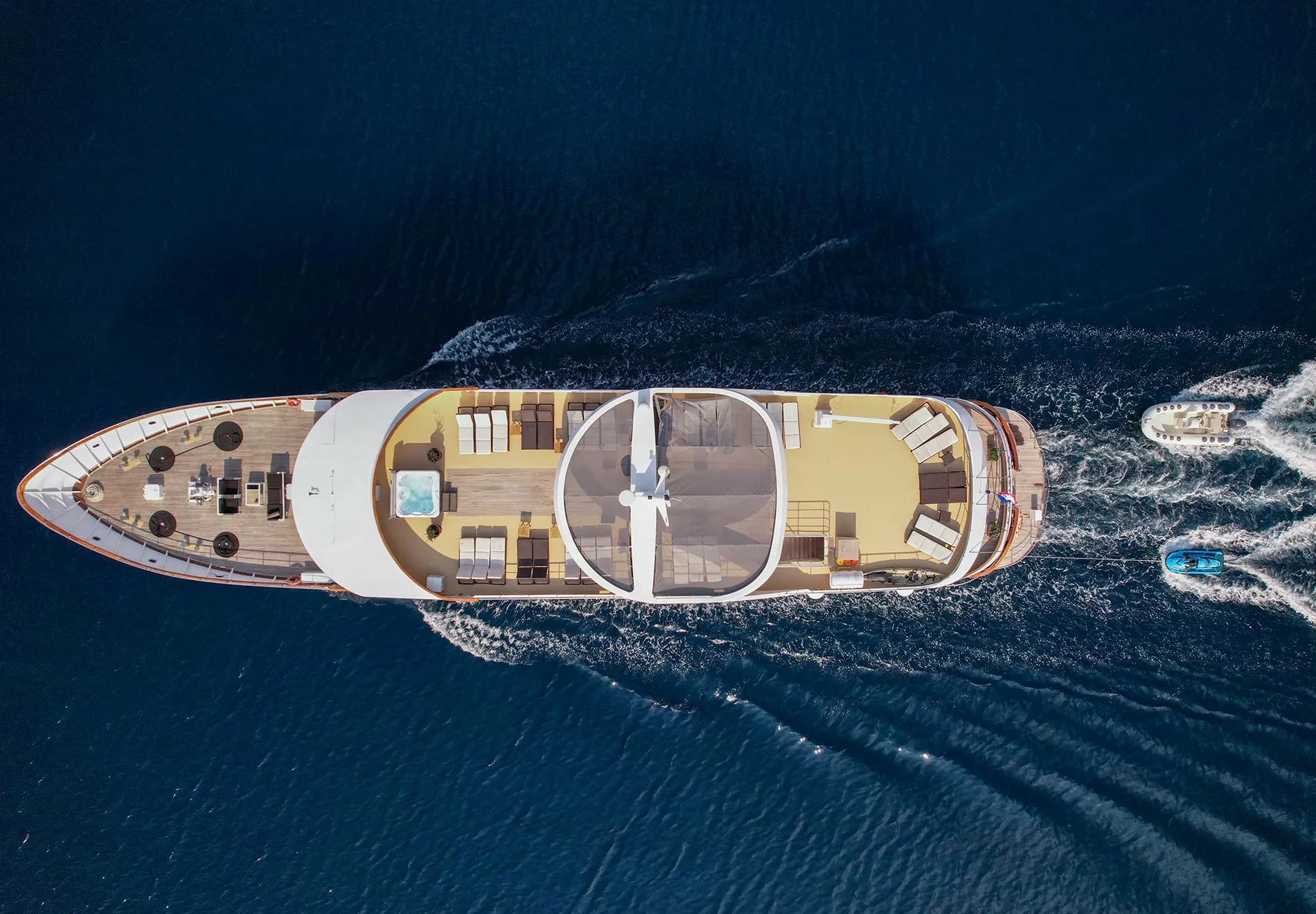 Your journey of an unforgettable yacht charter starts here
As one of the most experienced yacht charter agencies for Croatia, we all of this (and more). After you fill out this form, we will assist you every step of the way, so you can have an unforgettable yacht charter experience.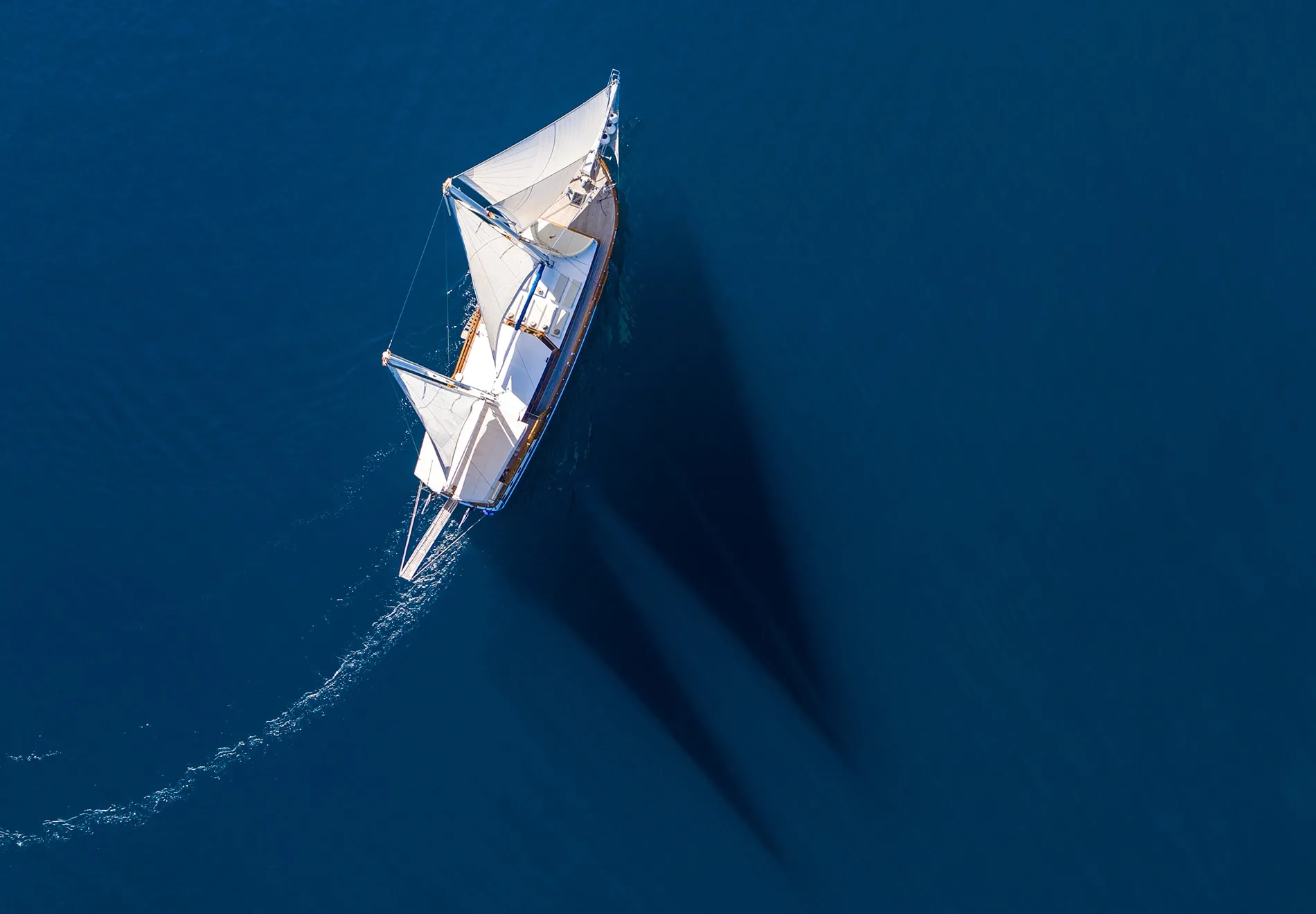 Last-Minute yacht charters: Fulfil your dream vacation today
Since the yachting season in Croatia just started, most of the yachts are already booked. But fret not, we made a list of amazing yachts available for last-minute bookings. You are just in time to turn your dream vacation into reality.
LAST-MINUTE YACHTS TO CHARTER IN CROATIA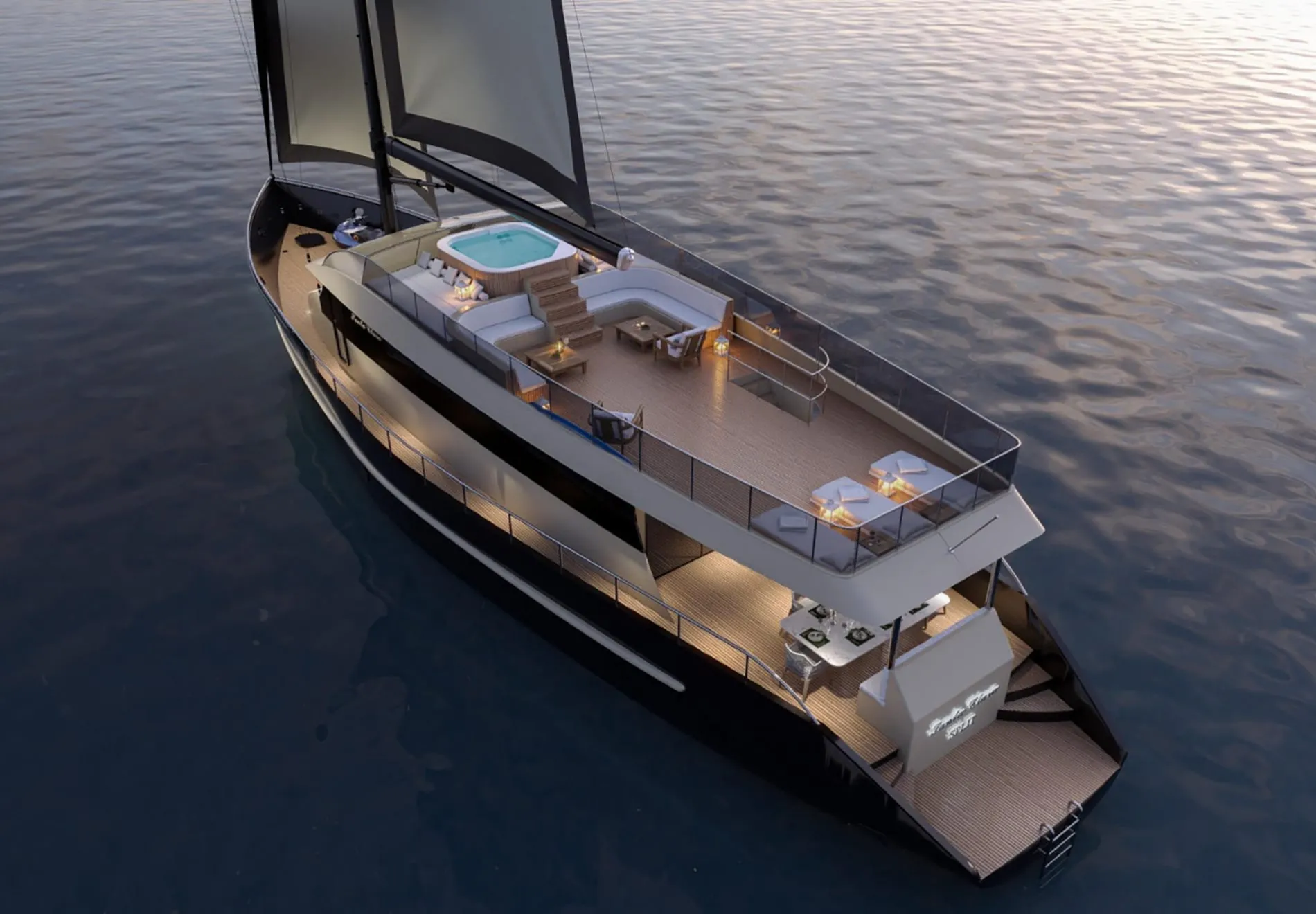 Santa Clara
Santa Clara is a brand-new yacht built in Croatia and exclusively represented by Goolets. This is her first season, so you will be the first to charter this amazing motor sailor. She has 4 cabins and can accommodate up to 8 guests, making her a great choice for small groups or families.
She is available in JULY, AUGUST, SEPTEMBER, AND OCTOBER.
Send us an inquiry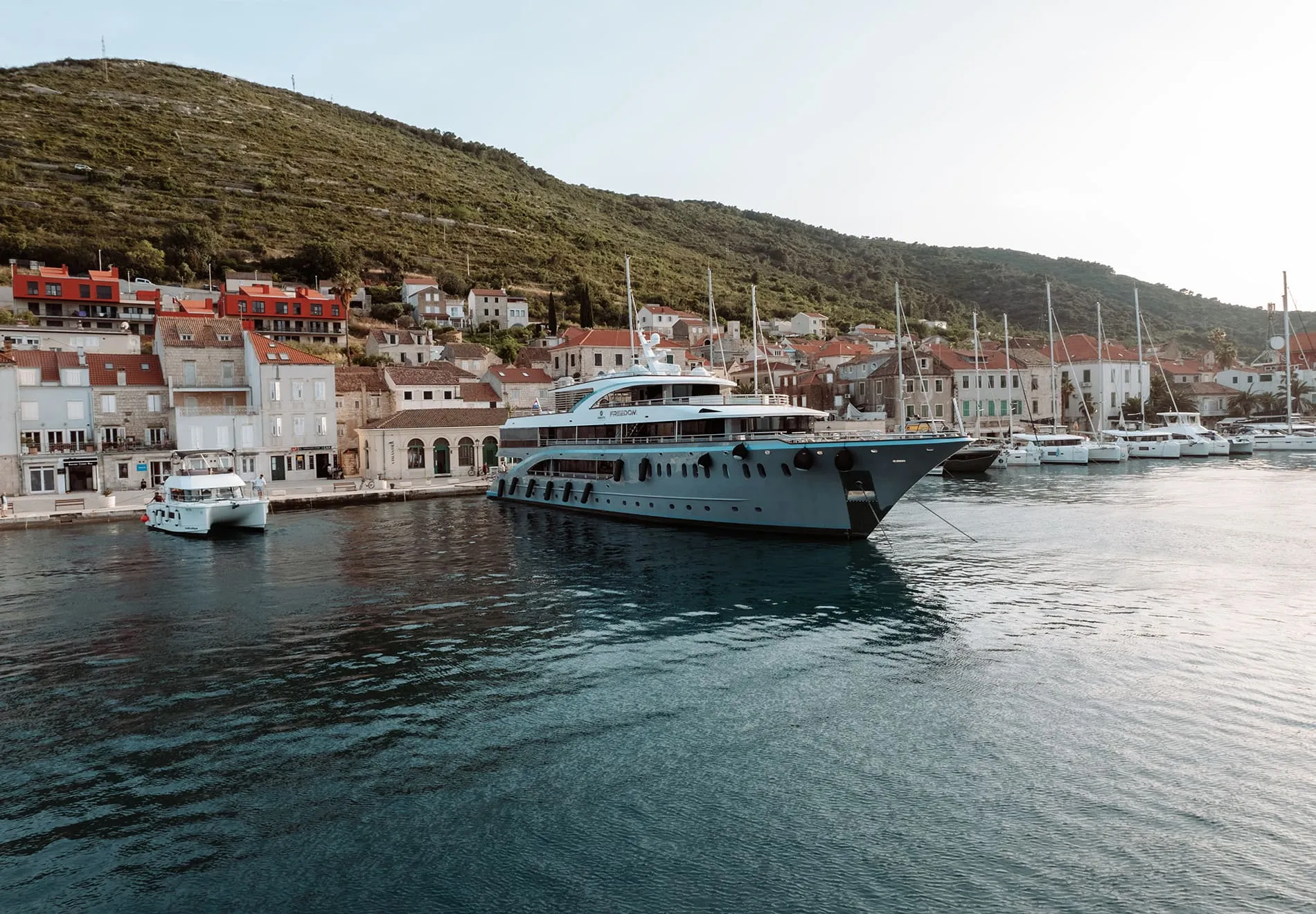 Freedom
One of the most booked yachts in Croatia is still available in OCTOBER. Freedom can accommodate up to 23 guests in 11 luxury cabins and features all the high-end amenities you can imagine. She is one of the few yachts in Croatia that can accommodate larger groups, so you better hurry up, as she will get booked quickly.
Send us an inquiry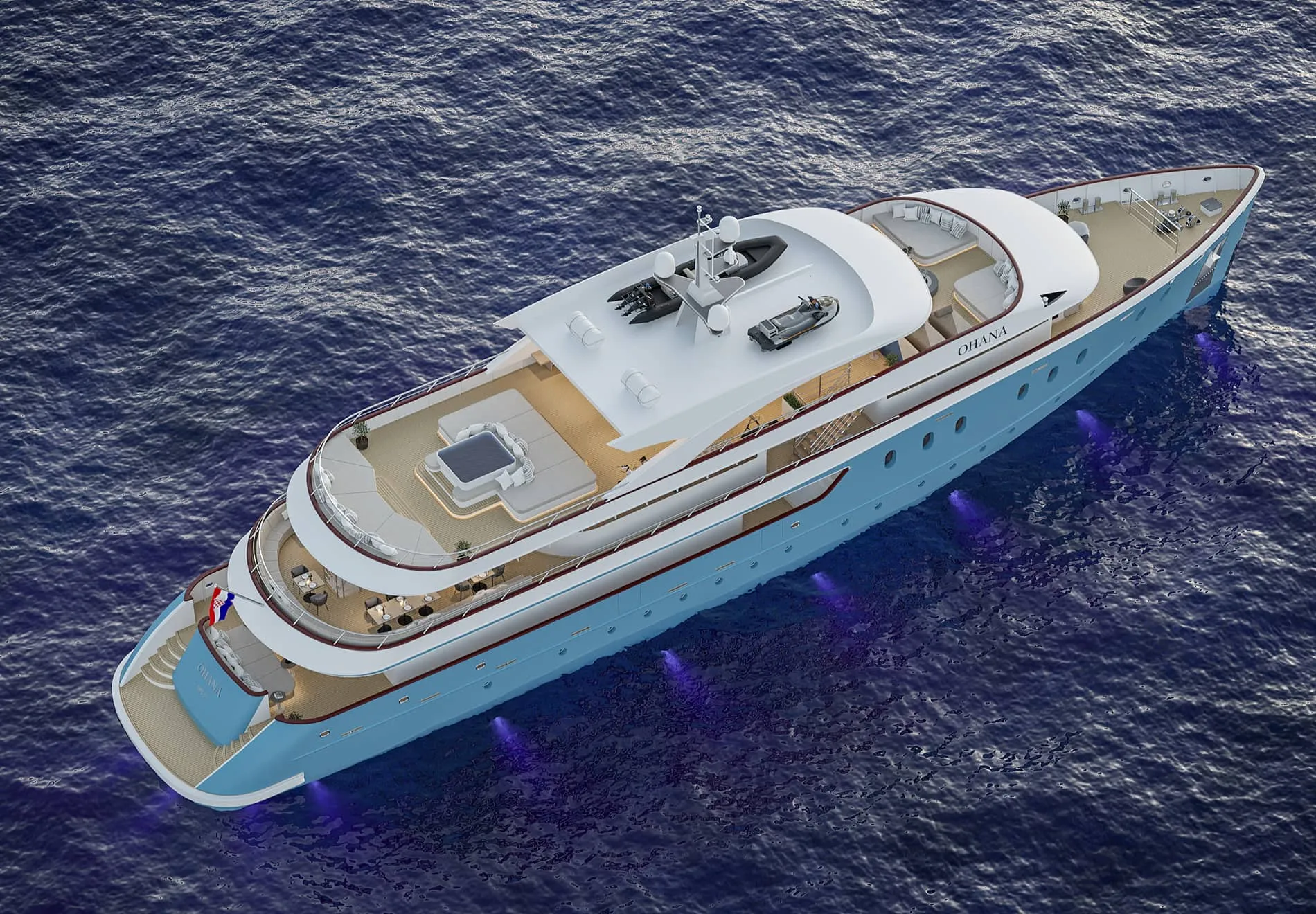 Ohana
Yacht Ohana is also one of the most popular and booked luxury yachts in Croatia, but she has a couple of weeks available for 2023. She can accommodate up to 30 guests and has 14 stunning en suite cabins. Her crew of 11 will ensure that you have a carefree and memorable vacation on the Adriatic Sea.
Available dates: JUNE 10th – 17th, and OCTOBER.
Send us an inquiry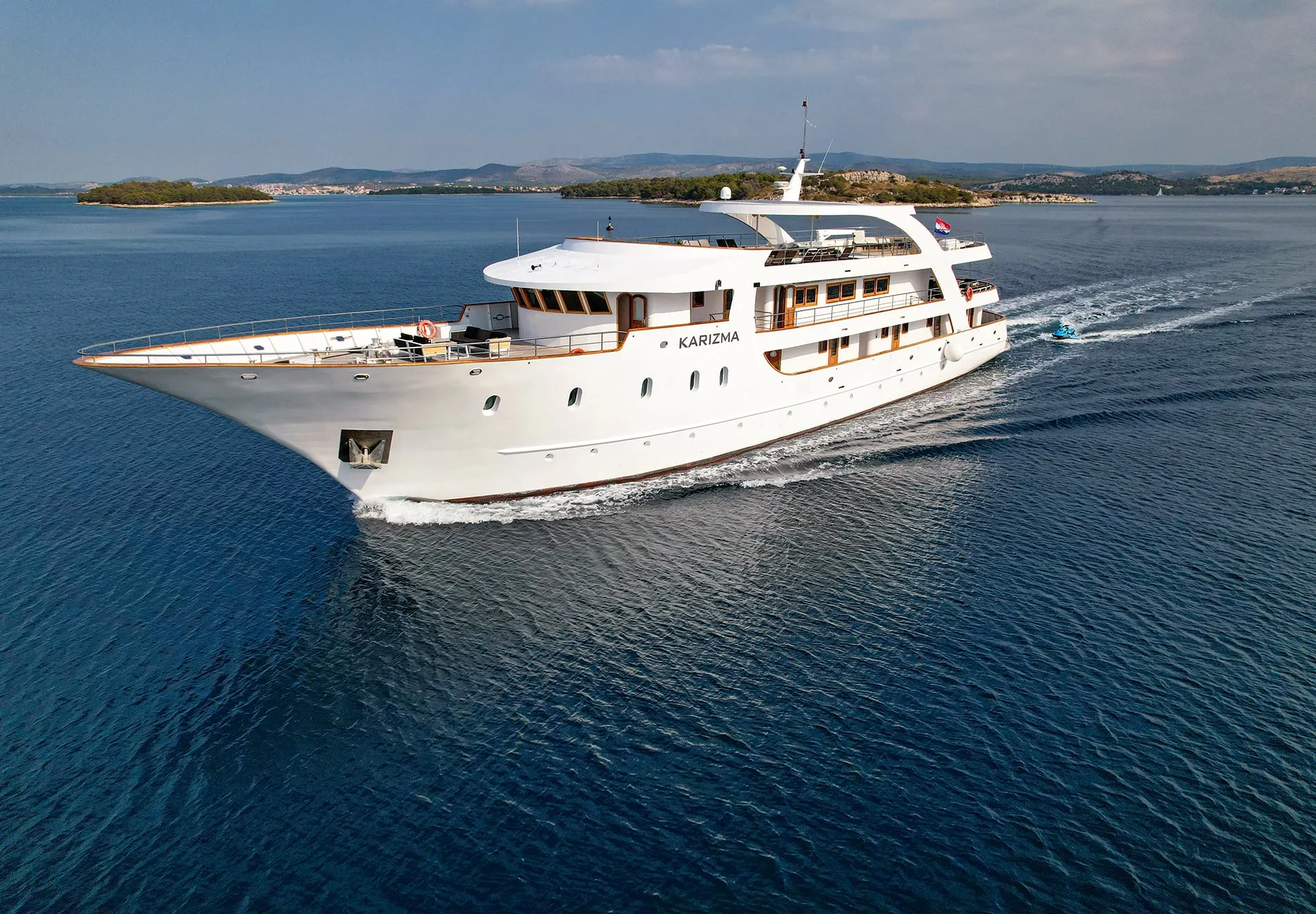 Karizma
Karizma is our best value-for-money yacht. She is perfect for larger groups looking for a relaxing and luxurious yachting vacation In Croatia. She can accommodate up to 36 guests and has 18 cabins with en suite bathrooms. You should definitely consider booking her in 2023 as her price will significantly increase in 2024.
Available dates: AUGUST 26th – SEPTEMBER 2nd and from SEPTEMBER 16th till the end of OCTOBER.
Send us an inquiry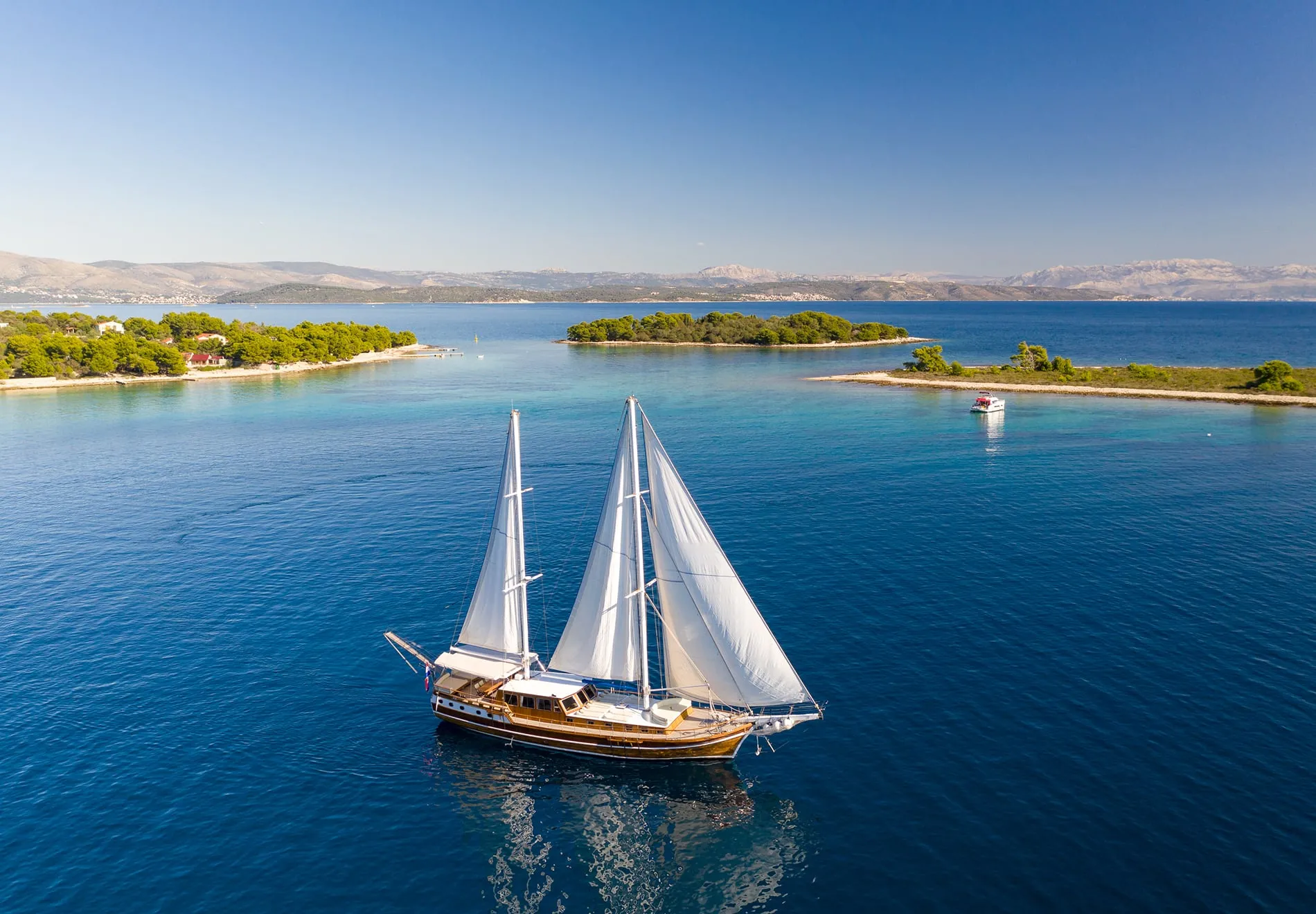 Andi Star
Andi Star is a stunning classic gulet that features 4 triple cabins and one master cabin and can accommodate up to 10 guests. Such a unique cabin configuration is perfect for families with small kids, so they can all be together in one. Andi Star is also packed with a large selection of water toys, such as a kayak, a jet ski, waterskis, a Tube ride, and 2 paddleboards.
Available dates: JULY 15th – 22nd, SEPTEMBER 16th – 23rd and OCTOBER.
Send us an inquiry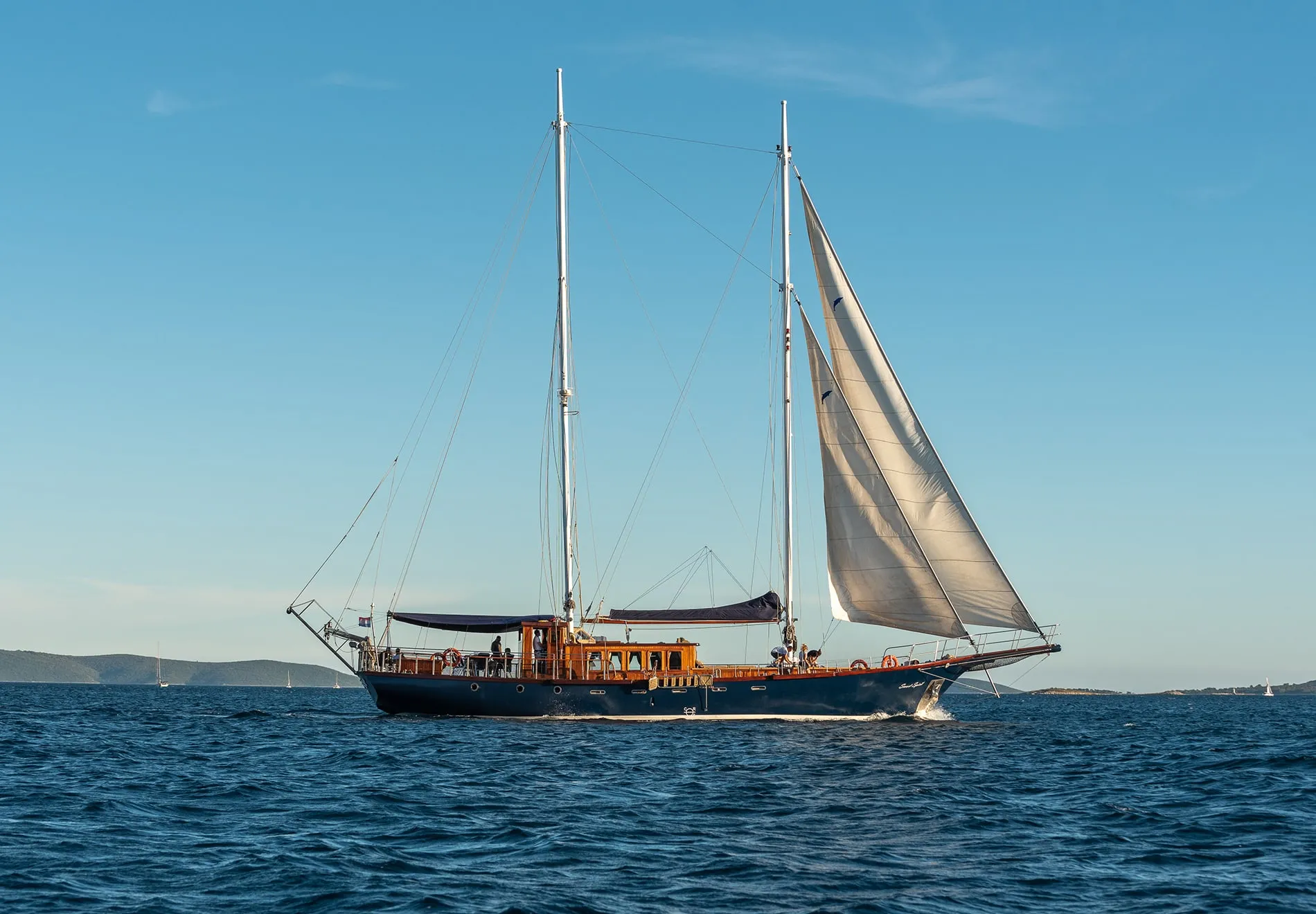 Smart Spirit
The gulet Smart Spirit comes with a long tradition of sailing around the world. She is also a RINA-classified yacht - the most recognized standard of safety in the yachting world. Gather your closest friends or family (she can accommodate up to 8 guests) and sail the Croatian waters on this stunning 4-cabin this summer.
Available dates: JUNE 24th - JULY 1st, AUGUST 19th - SEPTEMBER 2nd, and OCTOBER.
Send us an inquiry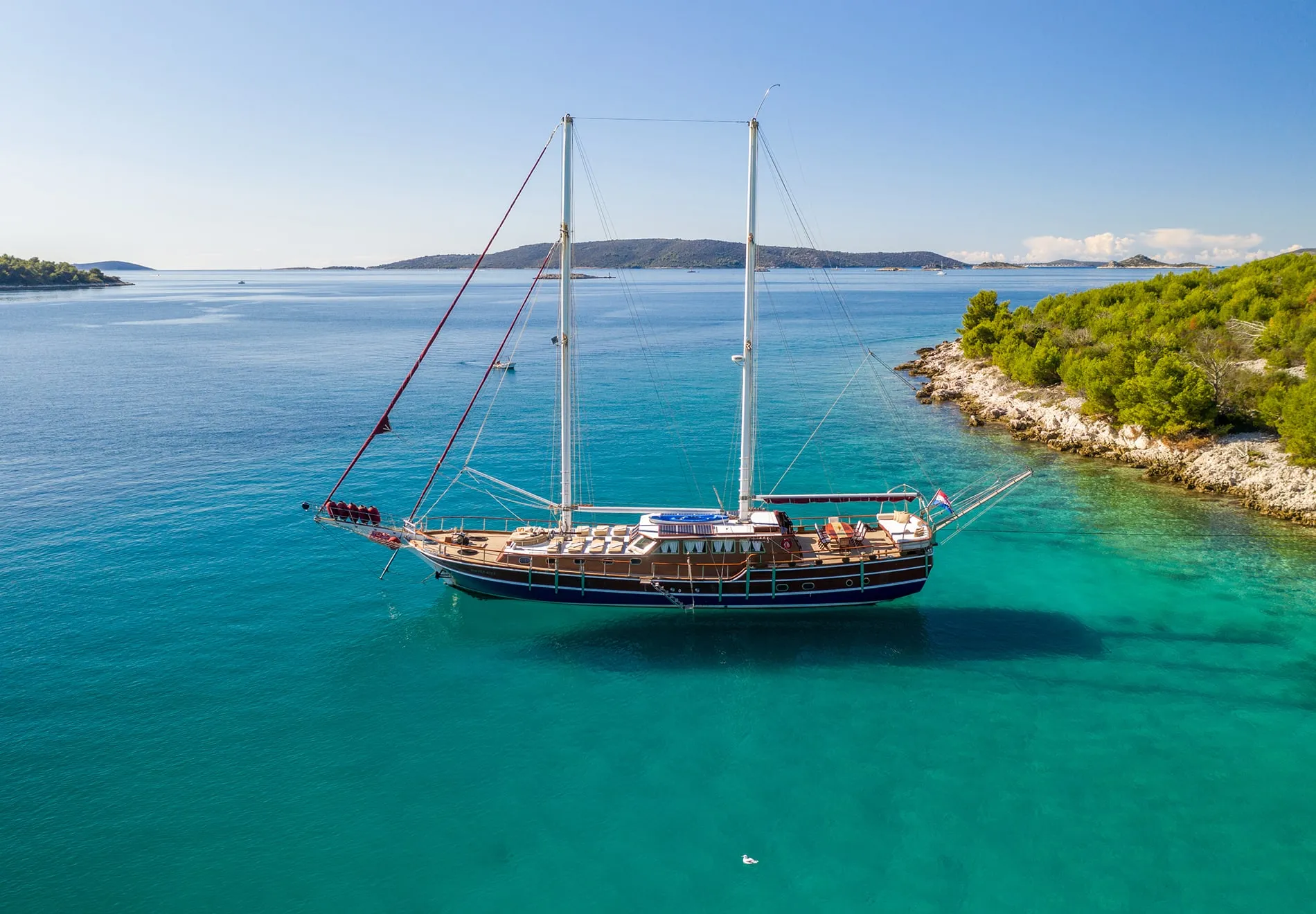 Nostra Vita is one of the most beautiful traditional wooden gulets in Croatia. All her 5 spacious cabins have an en suite bathroom and the large sundeck offers plenty of space for everyone to roam around freely. She can accommodate up to 10 guests and her crew of 4 tends to the guests' needs at all times.
Available dates: JULY 29th – AUGUST 5th, SEPTEMEBER 16th – 23rd, and OCTOBER.
Send us an inquiry
Croatia offers a captivating yachting experience with its stunning coastline, pristine beaches, rich history, and favorable weather. Yacht charters in Croatia are not only affordable but also in high demand. To secure your preferred yacht and dates, we recommend booking a year in advance. However, if you're looking for last-minute options for 2023, send us an inquiry and we will get back to you in less than 24 hours.