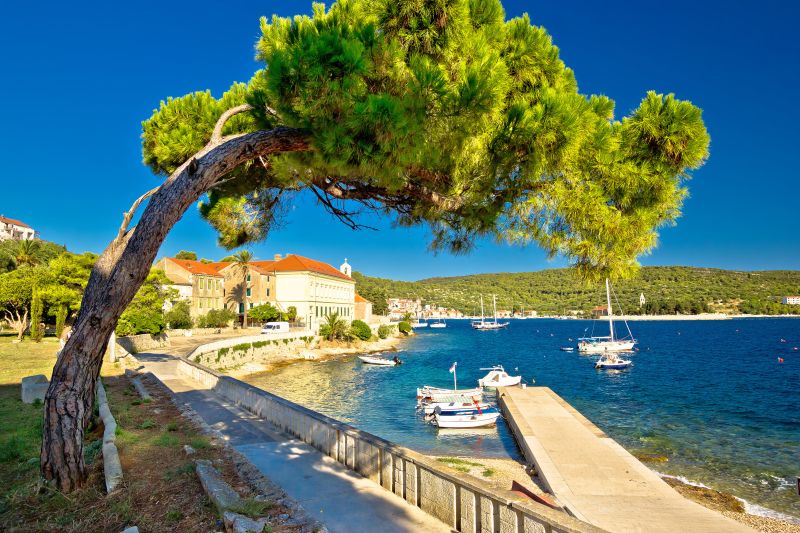 Cruise Suggestion Croatia for Families – South Dalmatian Islands
Cruise Suggestion Croatia cruise which is perfect if you are group traveling with children (teenagers in this case).
You will be able to check several different islands, small villages, some of the most famous Croatian natural beauties (Blue Cave) and during days you will enjoy in different bays away from crowds, swimming and relaxing in the clear blue sea.
Your children will have fun jumping into the water from the gulet and using some water-sports equipment.
In late afternoons and evenings, you can go on shore to explore a beauty of islands and have dinners in local Taverns.
You will love the sounds of domestic Croatian music, visit some bars or night clubs…
Or you can stay on anchor in a nice quiet bay, surrounded by sea and peaceful nature.
The best part about the Gulet Cruise holidays is that the routes are flexible. If you wish to stay at some place for more days or if you do not like some town, you can just change it with the captain and go to next bay, place……
To make it simple, here are some of the places you will experience.
This is not a day – by day route description. It is merely an example of the places you can see inside a single week.
You can start the cruise in Trogir.
The historic town with 2300 years of continuous urban tradition. It is culture was created under the influence of old Greeks, Romans, and Venetians.
Trogir has a high concentration of palaces, churches, and towers and in 1997 was inscribed on the UNESCO World Heritage List. Or you can arrange the embarking procedure and escape from Trogir to one quiet bay nearby.
Croatia is the unique places where you will taste quality fish at a nice isolated bay, away from crowds, surrounded by crystal turquoise water and quiet bays.
You can jump straight from the gulet into the sea, the only sound you will hear are plant hoppers, crickets, and swimming dolphins.
As the sunset comes, the gulet takes off and takes you to Vis, Hvar or some other Mediterranean place by your choice or you can stay on anchor in the same or one of a million other bays on your way.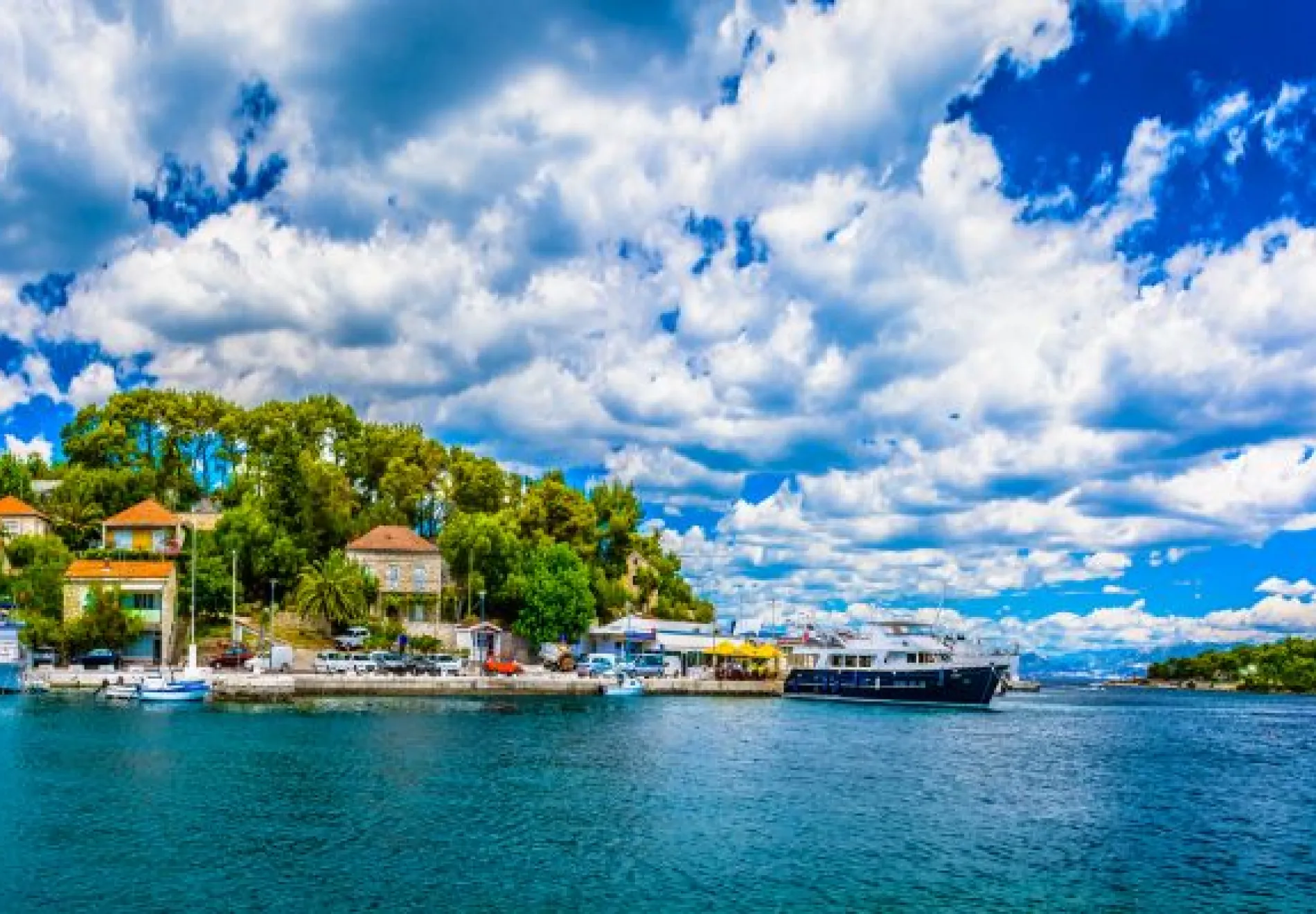 Šolta Island can be your first stop if you run away from Trogir.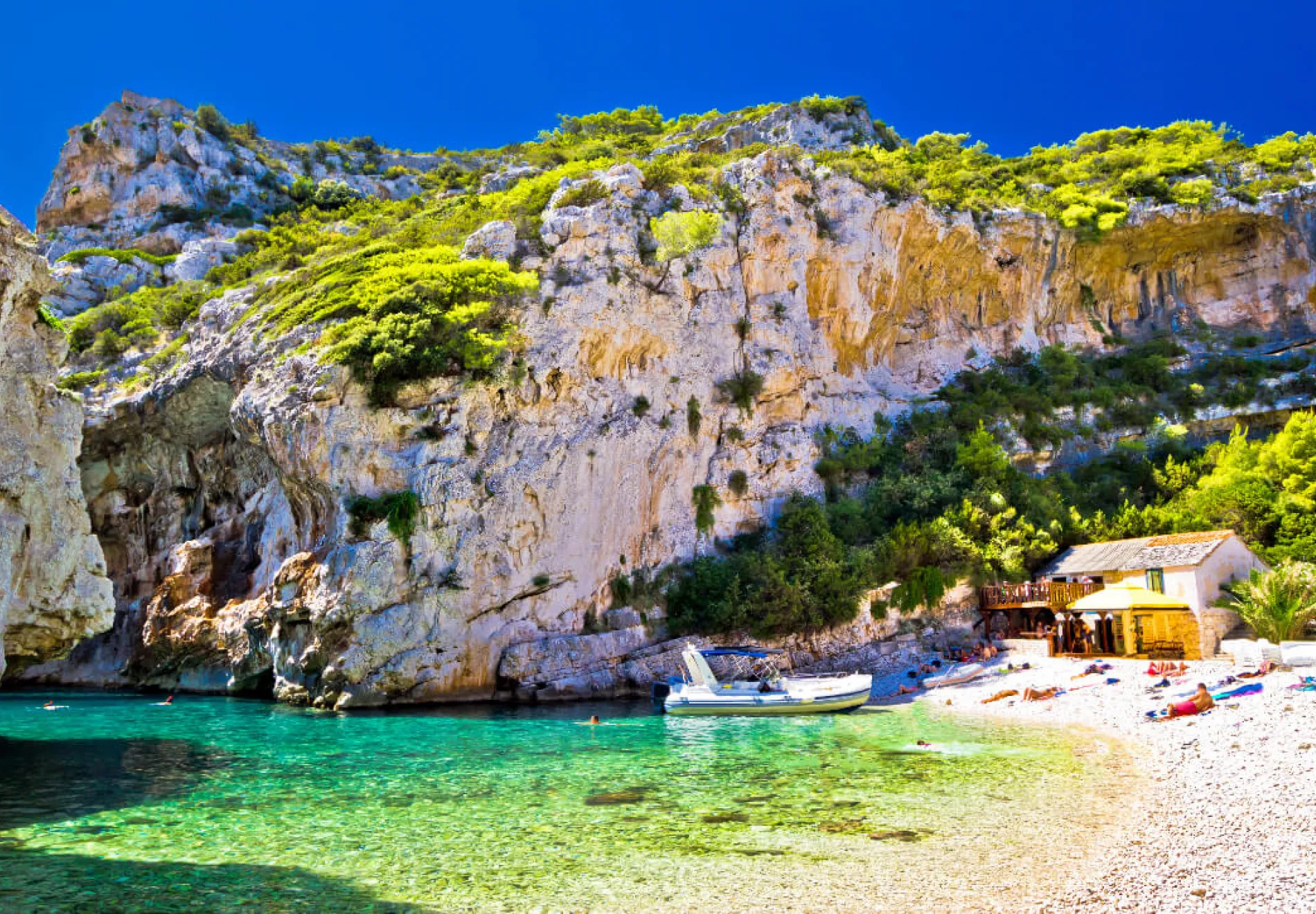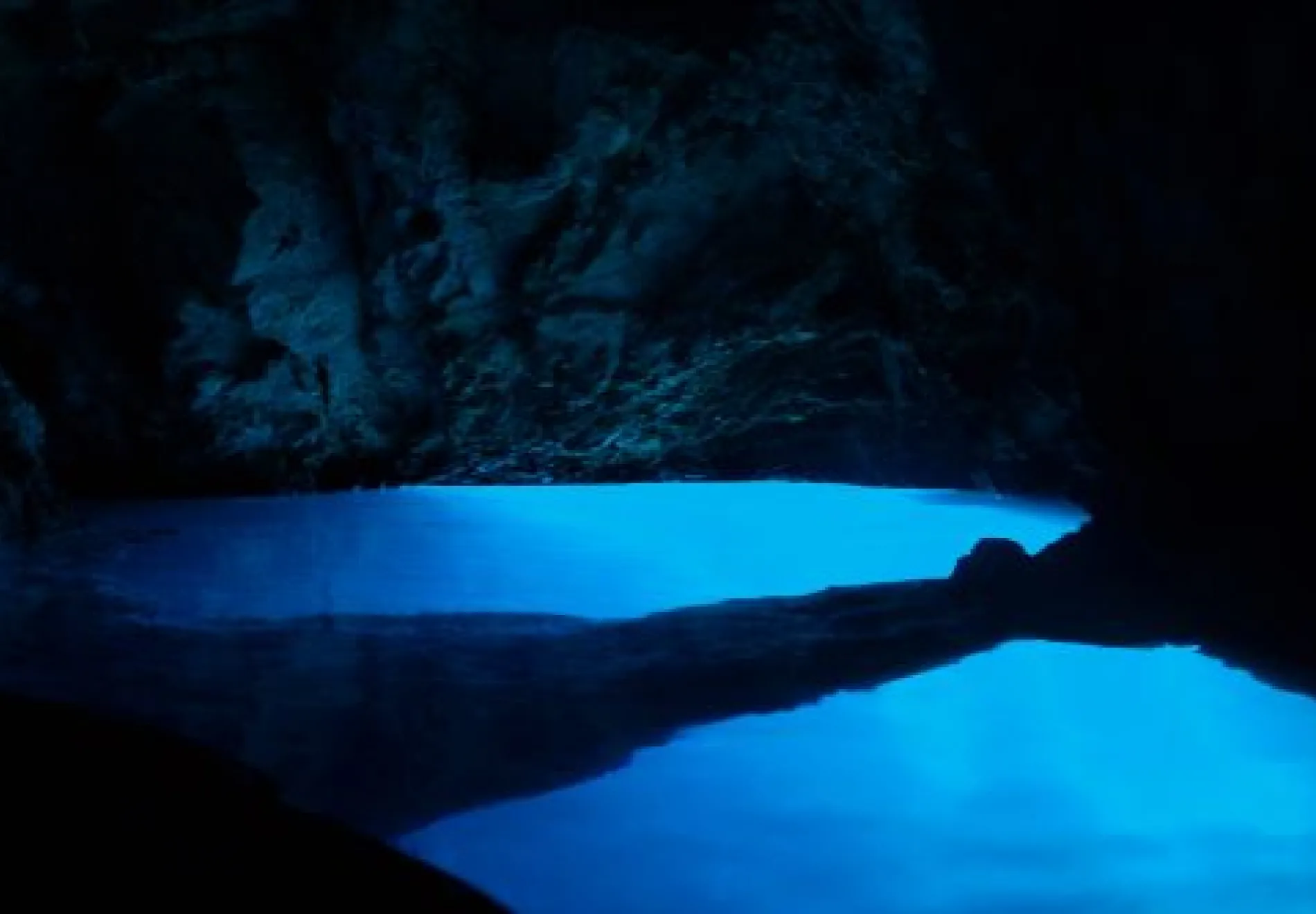 Blue cave – one of the most famous natural beauty in Croatia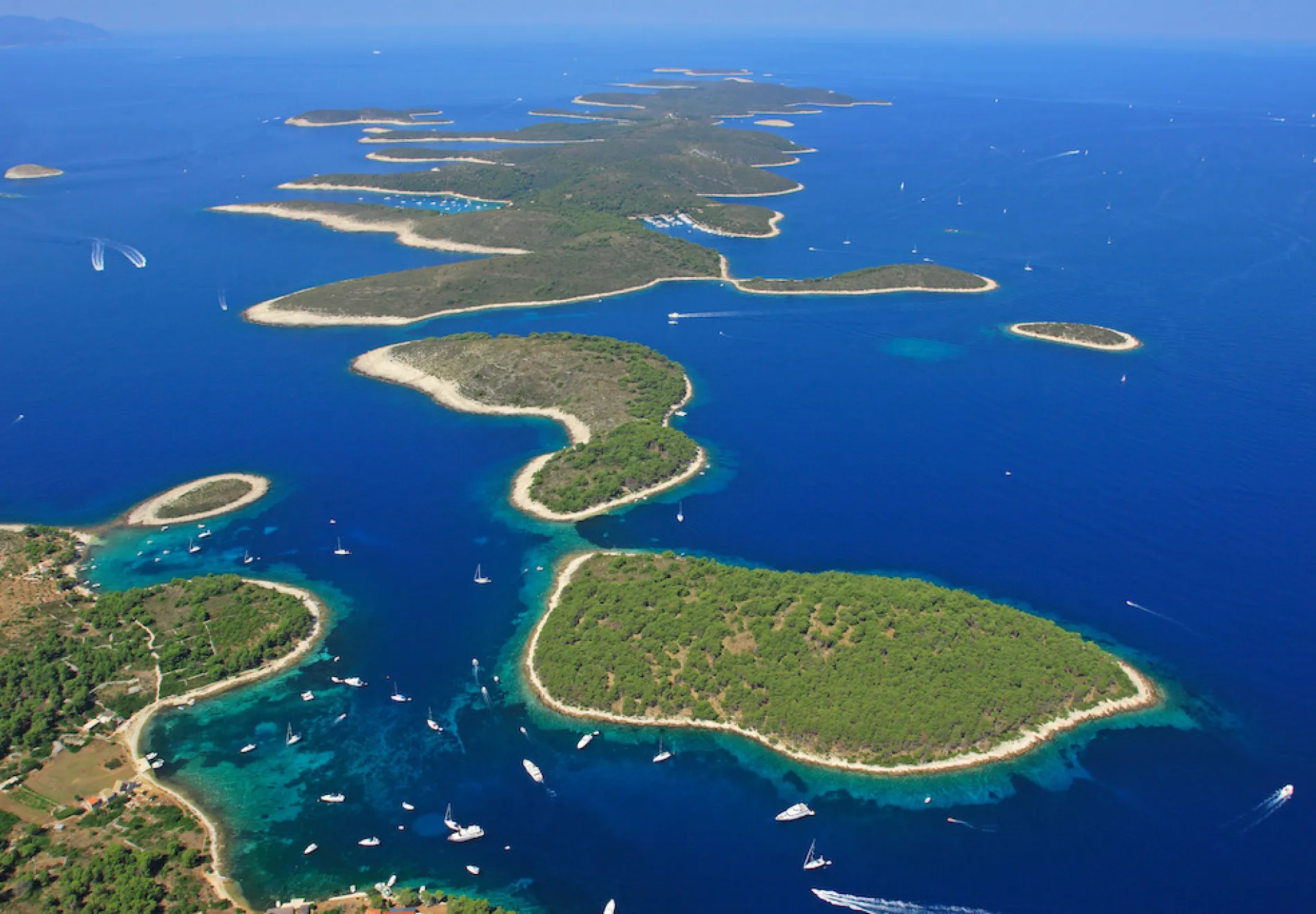 Pakleni Island in front of Hvar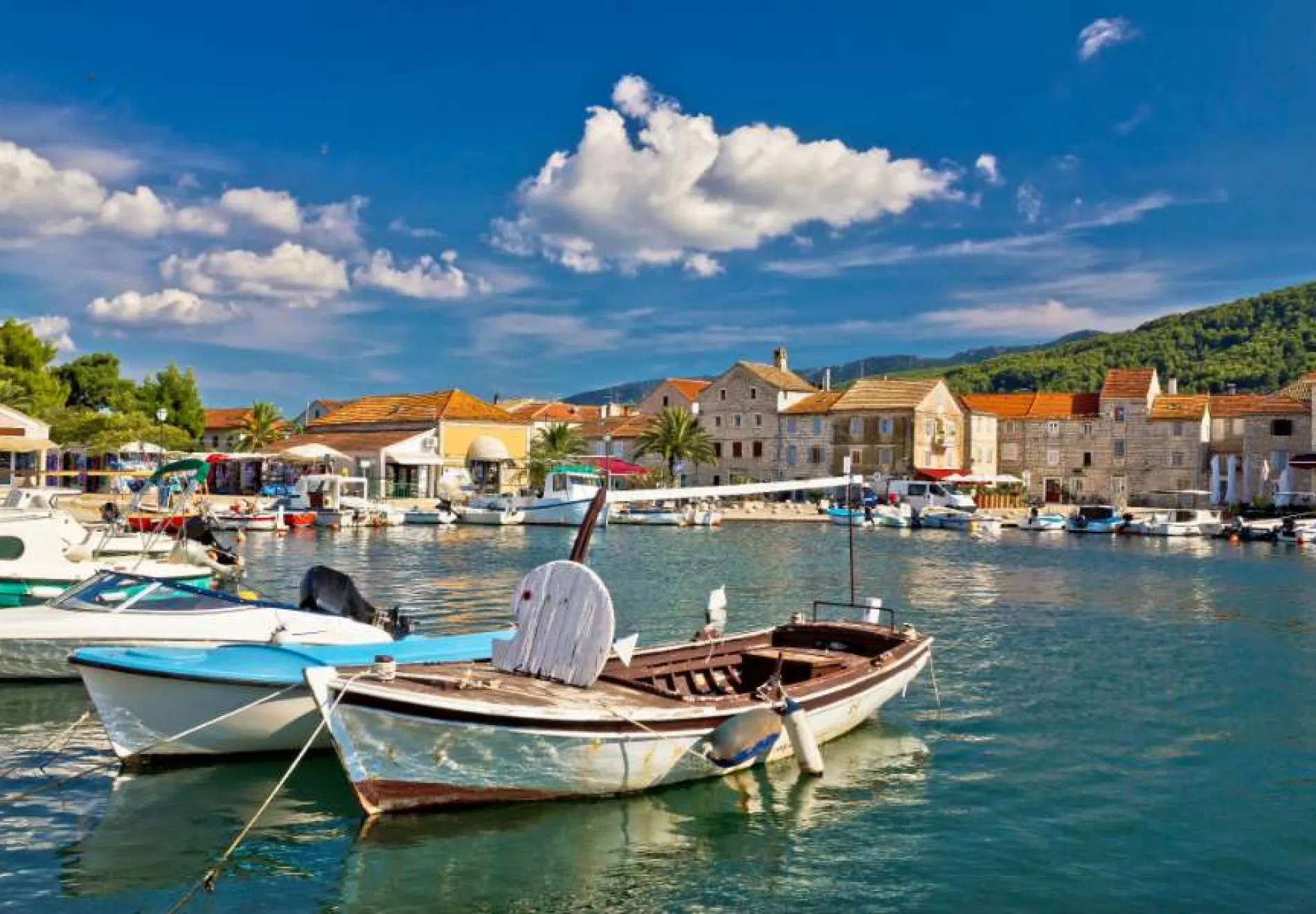 Hvar Island
As city Hvar during the evenings and nights turn into a party and crowdy place our advice is to overnight in Starigrad (Hvar Island) and have a quiet night sleep. Starigrad is just 18 km from city Hvar and you can take a taxi to catch the Hvar and return back to Starigrad.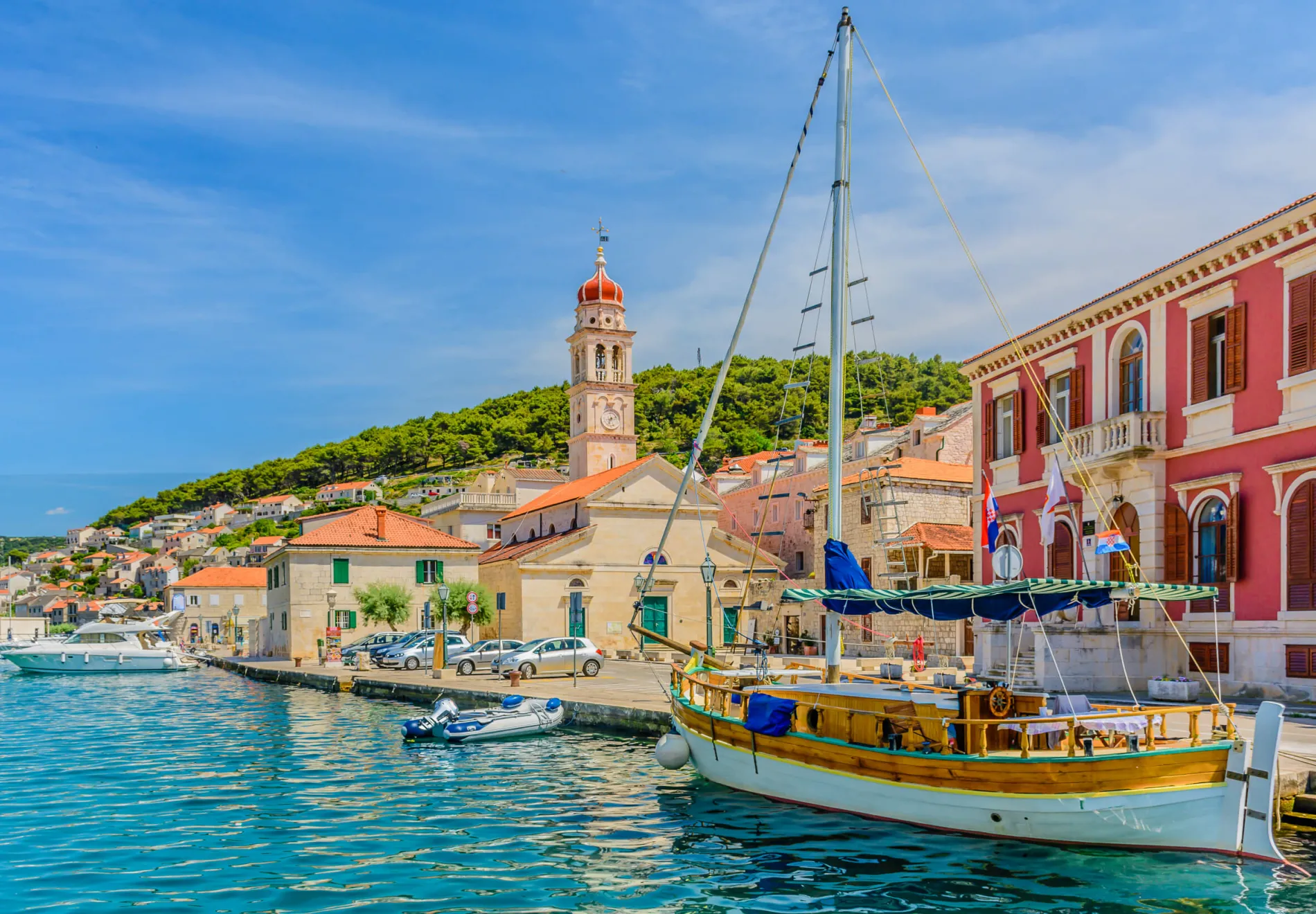 Brač Island – Pučišča
Pučišća is the center of stone extraction and cutting industry. Town symbol is stone, the white Brač stone. Pučišća has a stone-mason's school which is only of the type in Croatia and continues the stone-mason's tradition. It is very interesting to visit a school and see what they are made from stone.
This is a just short cruise through Dalmatian Islands, much more you will explore alone if you will become a Croatian gulet cruise traveler!
Here is how a day on a gulet look like.
What is next?
If this is the route you like then the next steps are:
determine which gulets (captains) can do this the best
determine which gulets (out of this) will fit your budget the best
determine how to organize food and drinks on board – you do not wish to spend the maximum amount of money on this, but the optimum amount of money. The difference can be very large.
If you liked Cruise Suggestion Croatia which we presented here you might like some of the other routes also.
You can check them out here.