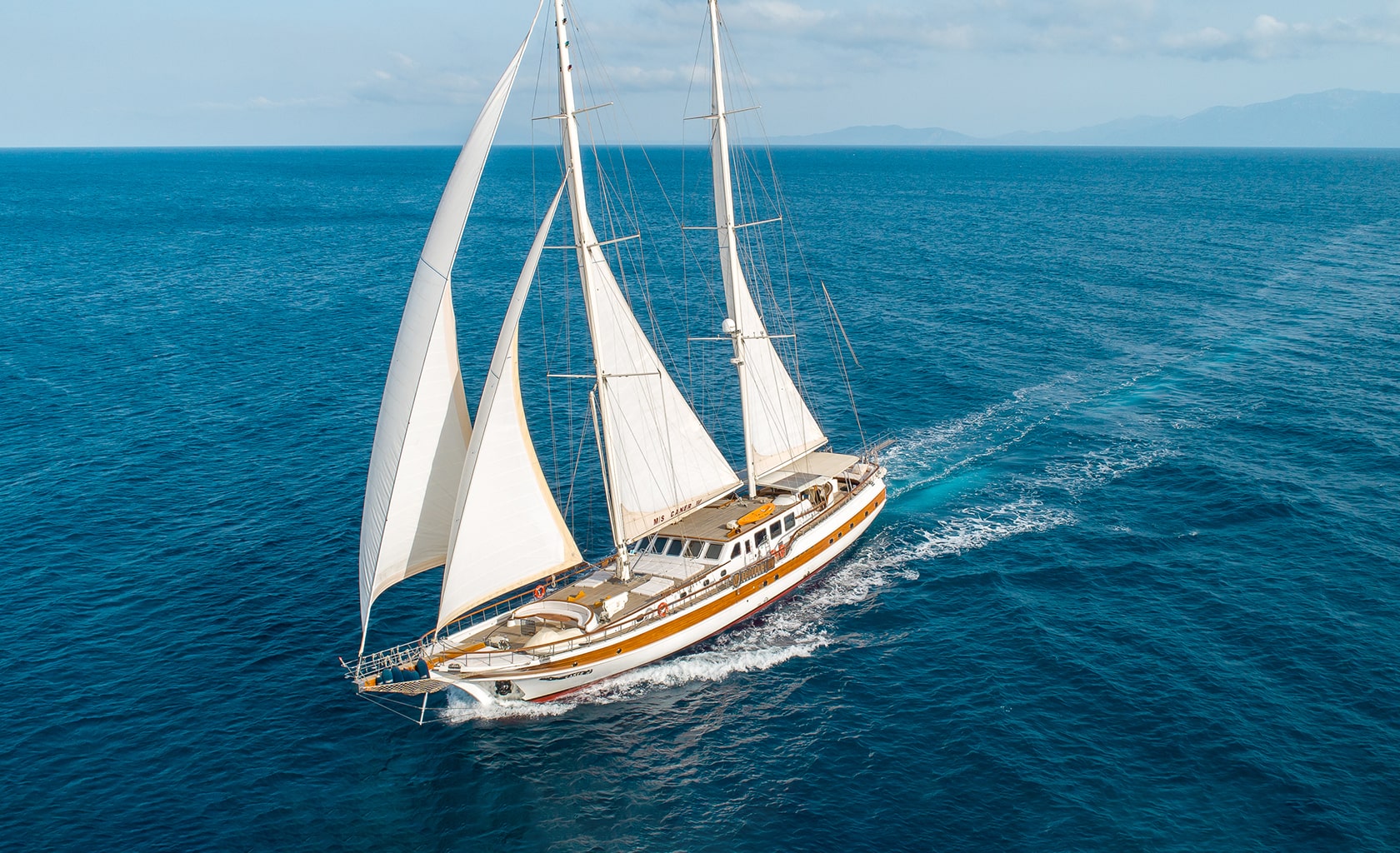 Blue Cruise Booking Procedure
People think it is easy to be a travel agency and that there is really nothing special about our work. We propose some gulets and get commission and this is it.
How wrong they are.
In this blog post, I will explain the entire blue cruise booking procedure.
Everything that we do for our precious clients.
OFF SEASON BLUE CRUISE BOOKING PROCEDURE
One of the benefits of our agency is that we are 100% specialized only for gulet cruises.
It means we can invest our entire energy only on gulet type ships.
And this is important.
Very important.
The time is our biggest asset and if we are 100% concentrated only on 1 product it means we know it very well.
We are offering gulet charter in Turkey, gulet charter in Croatia, gulet charter in Greece and lots of gulet cabin charter cruises.
And in order to sell all this products you have to know them.
And the best part is getting to learn about this products – personally.
We also visit boat shows and travel to Turkey, Greece and Croatia all the time to inspect gulets, talk with gulet owners, negotiate for best possible deals and to think what we could do to make life for our clients as easy as possible!
So we are very busy entire off season preparing for high season so that we can:
offer best possible advise for our clients – first hand
get them best possible deals and prices
give them good, clear and correct info on gulets, their crew and services on board
Blue cruise booking procedure
When clients send us inquiries this is actually already the SECOND STEP in entire procedure (pre-planing was done so now we move on to the next step).
And this one goes like this:
1. Determing clients wishes
we needed to learn for more then 10 years to find out how to get people to tell us about their wishes.
The problem here is that clients lots of times do not even know what they want – or when it comes to budget range…they do no wish to tell this info as they think we will use this info against them.
We finally learned the best and easiest procedure (for the clients) that guides them very smoothly trough this part.
2. Making a small market research
We work with more then 300 gulets and 45 local tour operators in 3 countries. We monitor all the deals and we know what is going on. So when we get a request and when we determine the clients wishes we know where to search for best deals. We make small market research and always came up with best possible deals.
3. Presentation of offers and good advice
I have learned that clients really appreciate good advice. Lots of times it is more important for clients to get them superb info on crew, routes, activities and what we HONESTLY BELIEVE is the best for them, then getting them extra 5% discount. I think that beside finding the best deal, our strongest part is that we are really able to offer best possible advice.
4. Paper work
Contract with client.
Contract with owner. General terms and conditions.
Invoice issue. Normal payments or credit card payments.
Security and safety. All the questions that come along with it.
There is quite a large amount of paper work involved to make everything 100% okey and safe for the clients.
5. Final arrangements before departure
Before clients leave for holidays we have more organizations to handle:
preference list with clients
travel info with all the contact numbers and other info clients need for good check in
voucher and ship rules
transfers, drinks arrangements and food arrangements
CONCIERGE DEPARTMENTS – local support that assists you in all the matters while you are on the cruise
coordinating all your wishes with gulet owner, local representatives, concierge department, transfers company in order everything is 100% prepared
6. While you are on cruise
we have to make sure you are happy and everything is ok. This means contact with the owner, crew on gulet and our representatives and monitoring that everything runs smoothly.
Maybe you do not believe me but it truly is in our biggest interest THAT CLIENTS GO HOME SUPER HAPPY!
We wish to make you happy because we feel really good about our self"s when we get a great feedback.
Maybe this sounds cheesy but it really feels good.
And there is also a good old selfish reason.
Happy clients most of the times get addicted to gulet cruises. This means they come back for more and again for more..and again for more
This is another reason of course why it is in our biggest interest to make you happy. And then the entire procedure starts again.
Every year we collect all the bookings we made last year and we go SHOW OFF with them to gulet owners.
This motivates them to give us better deals and special conditions as this means we will also give them more business.
So more business we make better deals we get – FOR YOU!