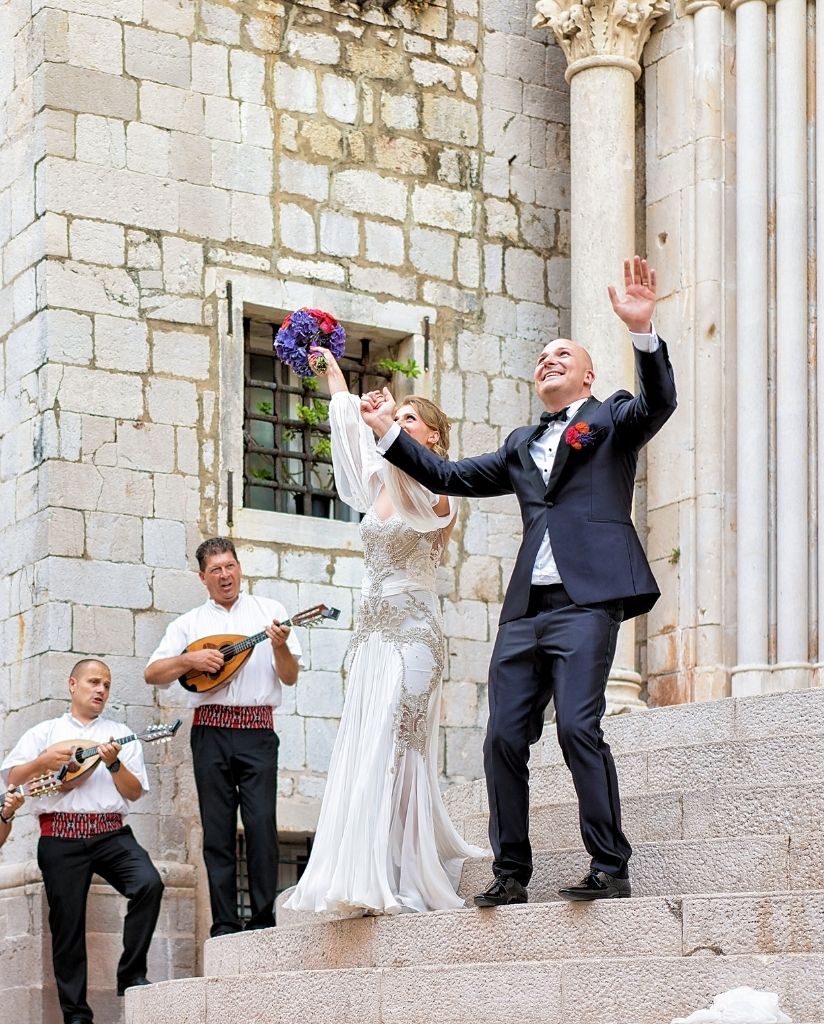 What are the best places to have a wedding in Croatia?
Exchanging vows is a very important event in the lives of two people in love. It has to be memorable and something you will look back at with happiness and pride. Furthermore, having a wedding on a boat in Croatia is a truly unique type of wedding. We also know how important it is to have a perfect wedding, so we will make sure that everything is organized to perfection. In this post, we will provide you with a list of the best places to have a wedding in beautiful Croatia.
Before reading further make sure to play a fun short quiz and discover where should you get married in Croatia!
Discover all the details and get inspired.
1. Get married on boutique boat (gulet) ideal for smaller groups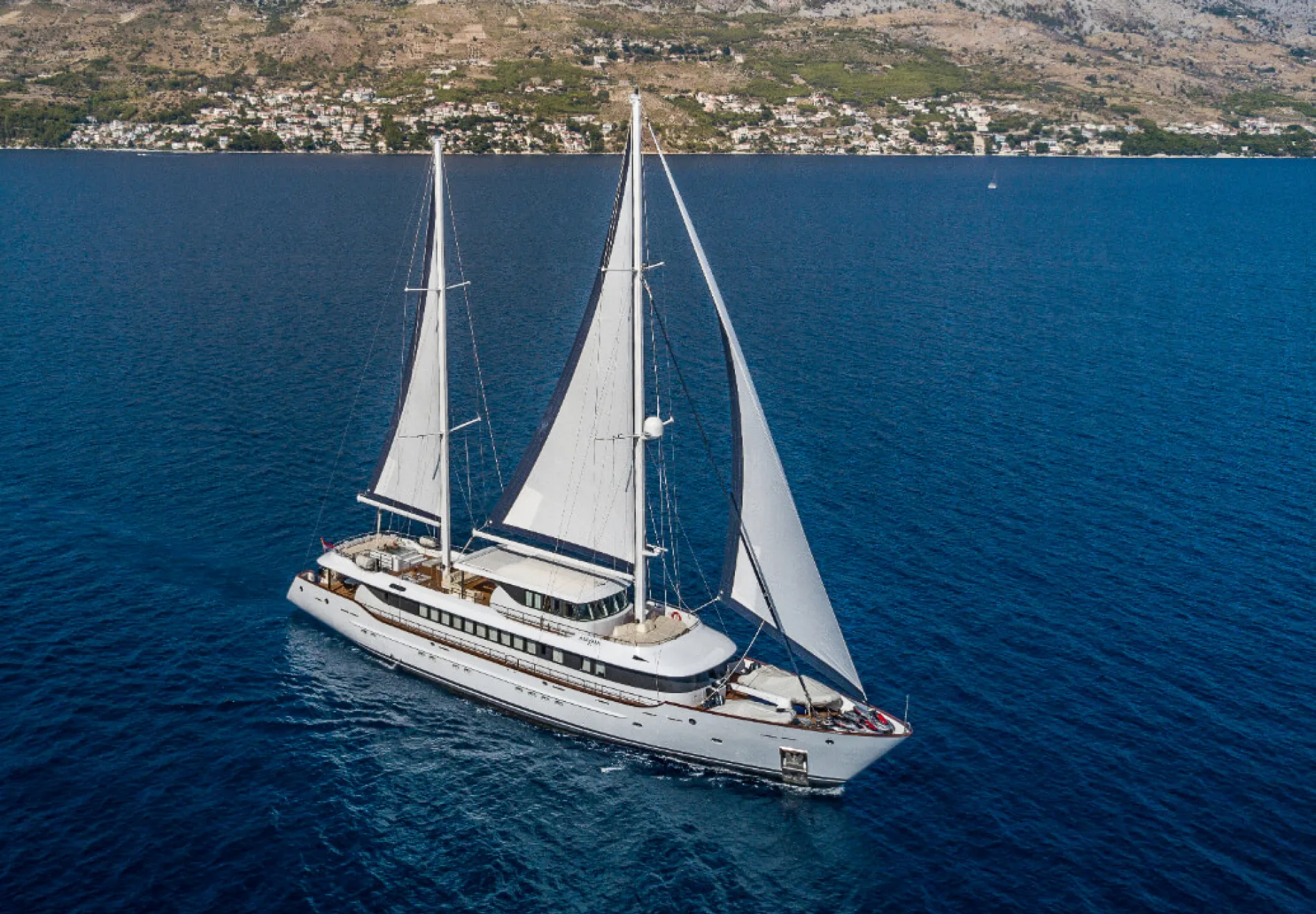 Weddings for groups up to 22 people
Getting married is an experience of a lifetime. For those who wish to have a more private smaller wedding with only the closest people, gulet is the perfect choice for you. A gulet is a wooden classic yacht built usually in Bodrum or Marmaris from the southwestern coast of Turkey.
Such boats can provide you with the most romantic backdrop that you and your closest could enjoy. Everything on the boat will be organized according to your wishes, where the only limit can be the flexibility of your budget.
The average size of gulet is 20 to 30 meters in length and they come fully equipped with a professional crew and feature 4 to 8 cabins. A maximum number of guests for such weddings would be 22 people. However, it is not so easy to find and book a perfect gulet for private charter, let alone organize the wedding day. This is where our gulet experts can help you. We will listen to your wishes and help you with preparation before, during and after the cruise, as well as the service on board.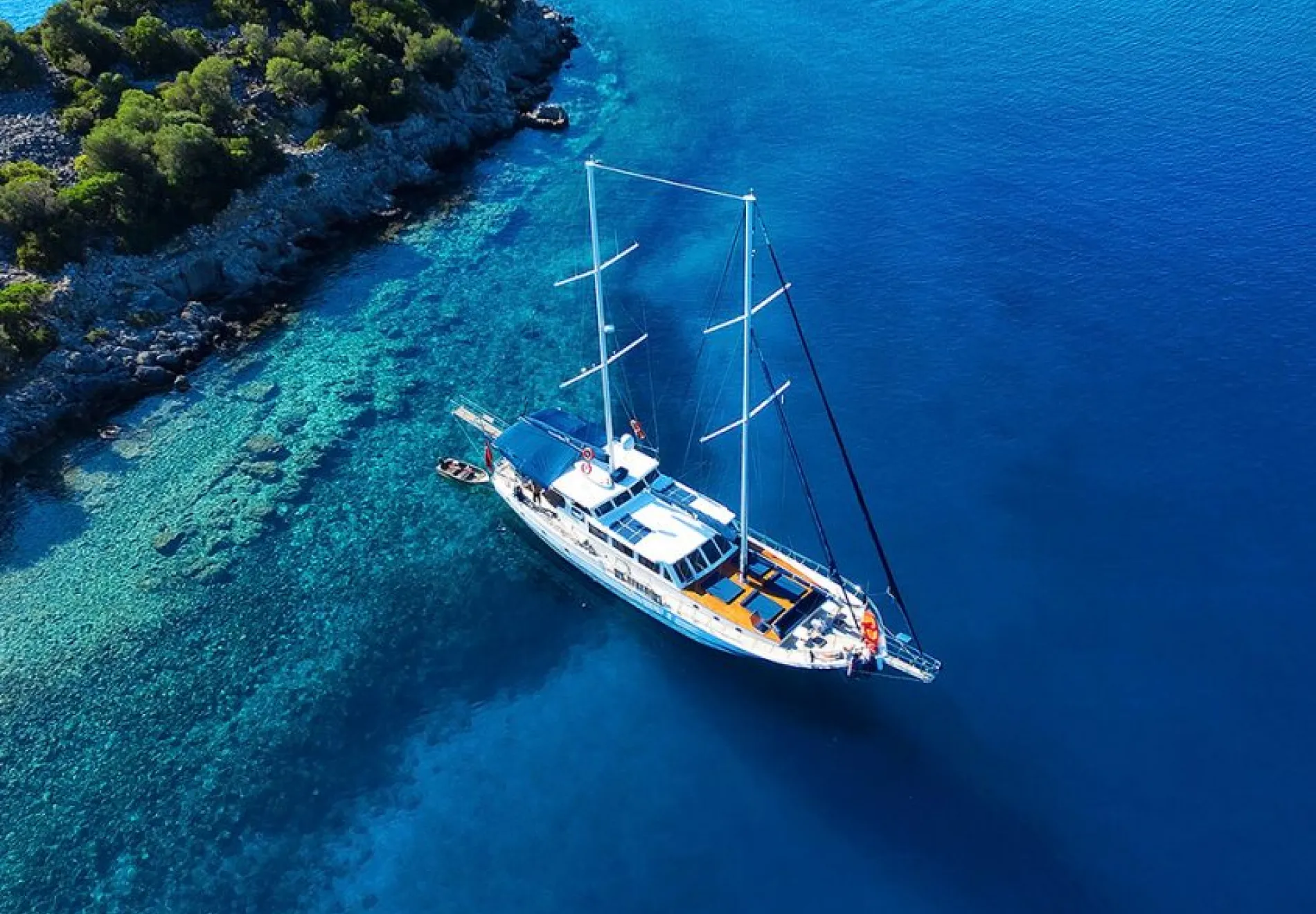 Know more
The cruises are organized on a Saturday – Saturday basis and the best dates for planning a wedding on a motor sailor is May, June or September, October.
Also high season (July and August) is possible, but places are more crowded and it is hot, which can be demanding on the bride on a wedding day.
2. Host a wedding on larger motor sailor for bigger groups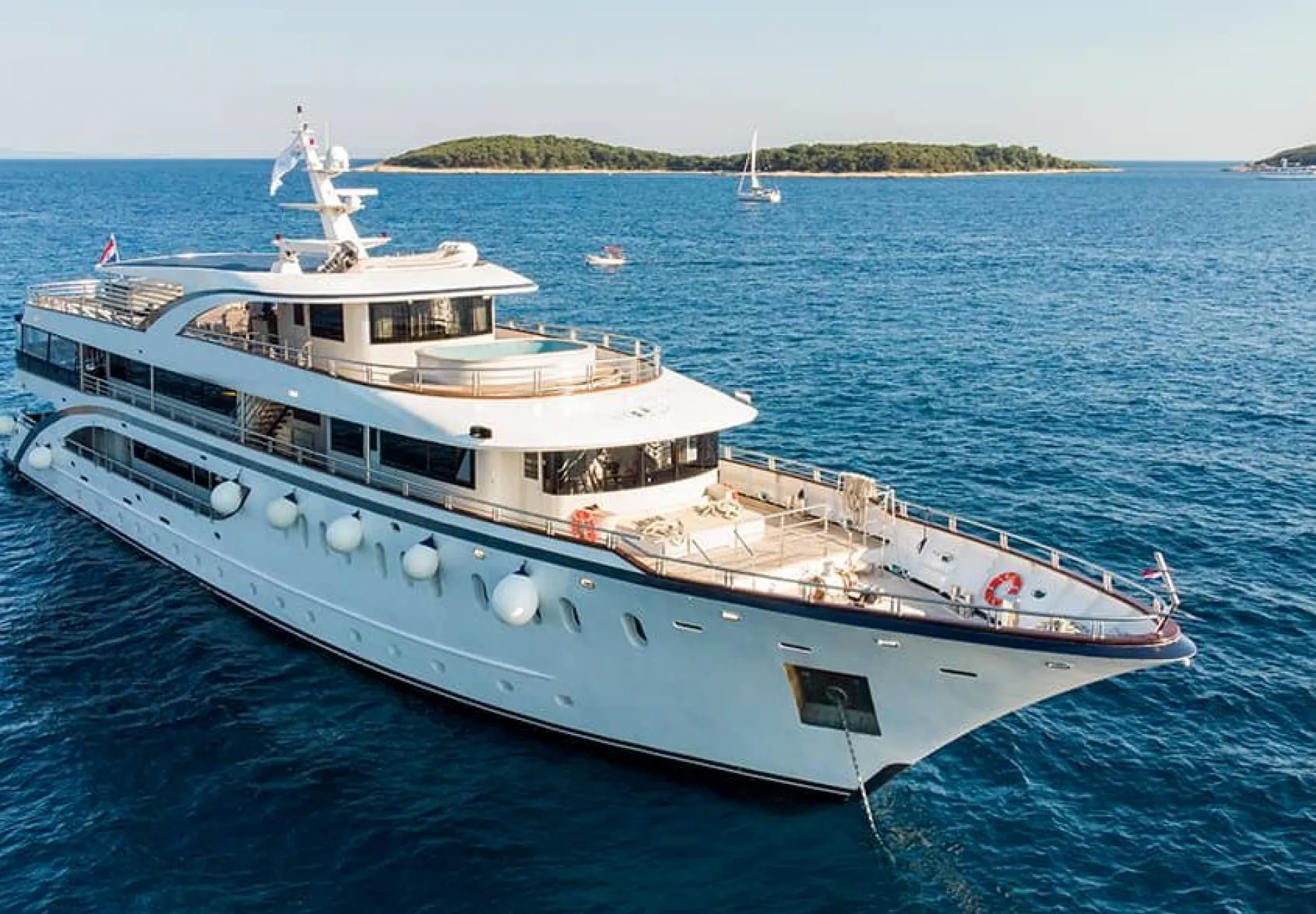 Weddings for groups up to 100 people
If you are a person who likes luxury, comfort and can't imagine your wedding without a big celebration with all of your friends and family, the wedding on luxury motorsailer yacht the right choice for you. We are proud to present you with a truly unique way to marry – on a luxury motorsailor.
A motorsailer, also known as a "motor sailor", is a sailing vessel, that derives propulsion from both its sails and engine. Our yachts come fully equipped with a professional crew, offering a large dining area and comfortable cabins. Our fleet of motorsailors is mostly steel vessels that have between 10 and 18 luxury cabins. They can accommodate from 22 to 40 people and can be organized to cruise together in a fleet of two, three or four. This is how the number of your guests on the wedding can come up to 100 people on the guest list. If you wish we can create either a full-on party-style wedding or an understated, elegant celebration followed by a relaxed cruise. Everything starting from the routes, food, beverages, and other requests can be tailored according to your preferences! We understand the importance of this big day and our work is not done until you are 100% satisfied. Given our 12+ years operating and in-depth experience chartering various craft to groups of all sizes and special occasions, we can ensure that your wedding on board one of our motorsailors will be flawless.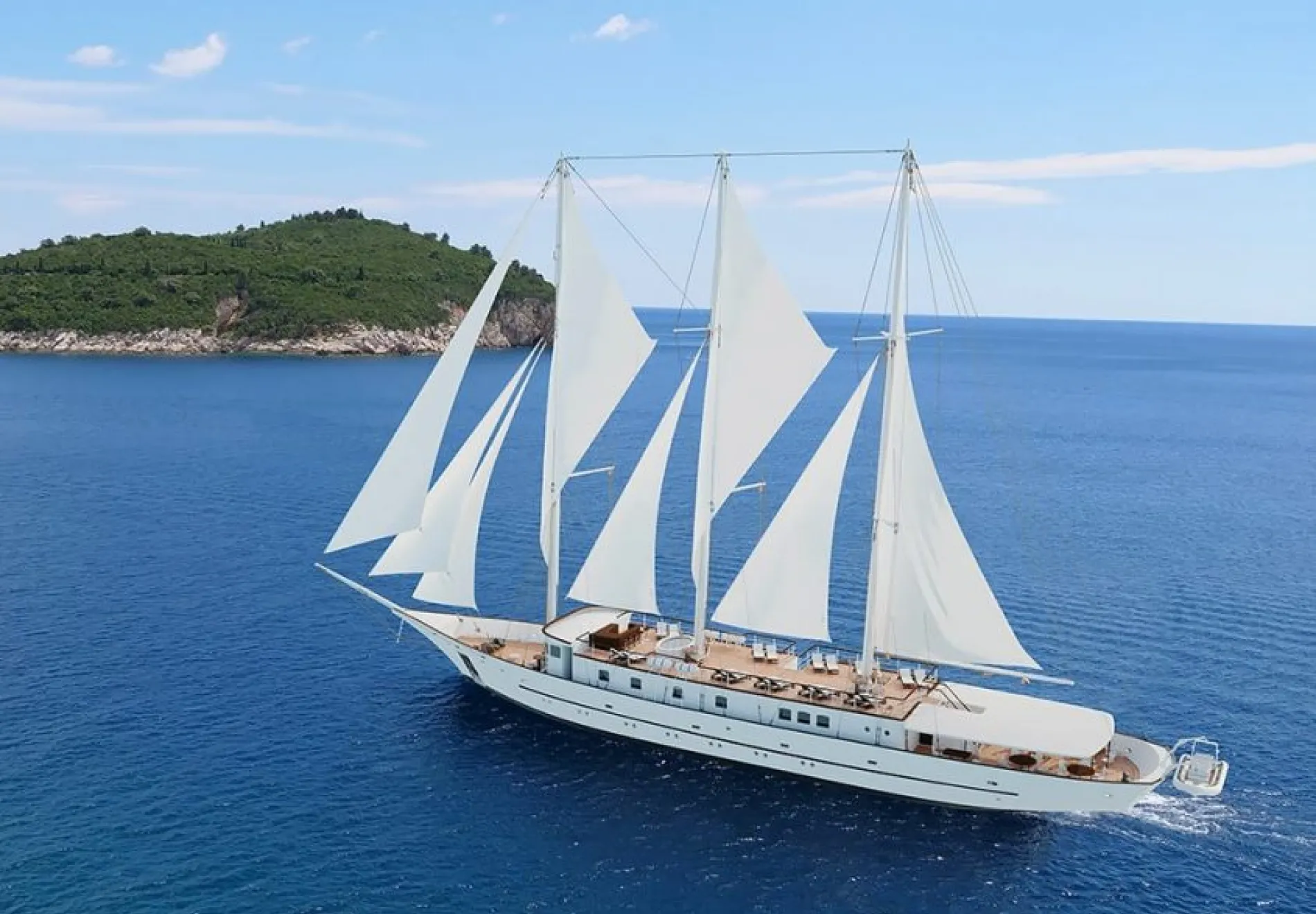 Know more
Most of these vessels are located in Croatia with all charter cruises organized on a Saturday to Saturday basis. We recommend that the optimal months for planning a wedding on a motorsailor are May, June, September or October, as the weather and sea conditions are more favorable. High season charters (July and August) are of course possible, however, destinations are much more crowded, and the weather is very hot (even with air-conditioning); which can be unpleasant for the bridal group on the wedding day.
3. The national park of Mljet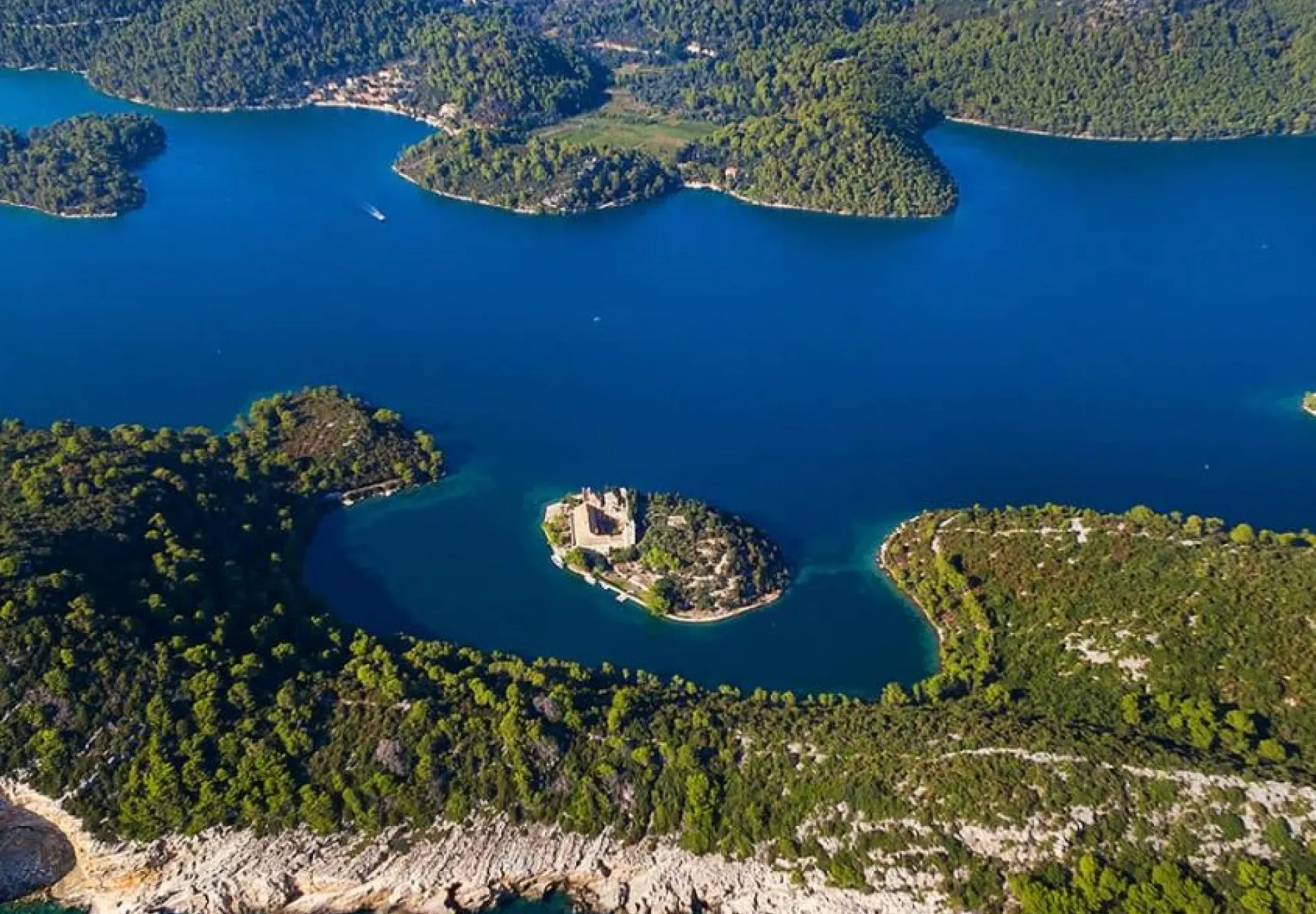 We will help you organize the route according to your wishes and preferences. If you are an adventurous person who loves nature then you will love the route that leads to the Mljet island. Probably the most beautiful of all Adriatic's islands, and the greenest island of Mediterranean is Mljet. Located in the far south, numerous visitors, couples in love, nature and history lovers, come to explore the beauty of this place…
This national park stands out with its panoramic views, rich in forests, saltwater lakes, and vegetation. Having a wedding here in unspoiled nature could be something that could be compared to a fairytale. One of the symbols of this national park is the tiny island of Saint Mary with a lake. Benedictine Convent and church that date back to the 12 century are placed on this island and are perfect for private outdoor weddings. The enchanting beauty of National Park makes this place a unique wedding destination.
This almost surreal image, picturesque bays, and turquoise clear water give the sense like the time almost stopped for you and your big day. After the ceremony on Mljet is over you can continue celebrating back on gulet or travel to your next destination.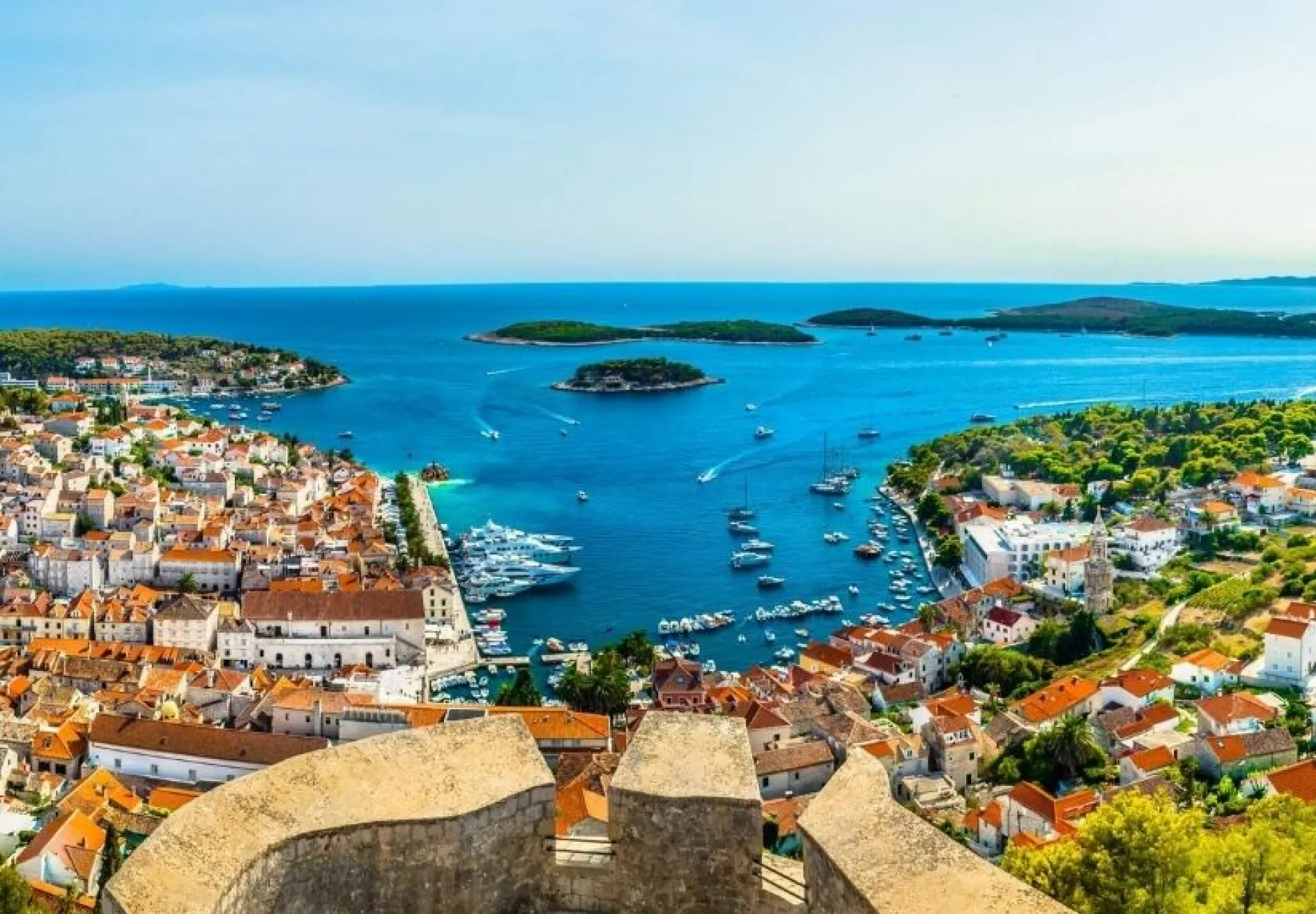 Hvar is one of the most beautiful islands in the world and a place where you wish to come back or even stay forever. If you want to get married on this magical island, we can easily make it a part of your itinerary. Starting your cruise from Split or Trogir depending on which day you want to have the ceremony, your Captain will lead you to Hvar island of the Adriatic. For those who would love to have a ceremony held on the beach in a gorgeous setting, it is possible to it right here.
We can help you organize everything, and offer you the professional service. There are also venues that are placed next to the sea with most romantic views of Adriatic azure. Hvar island offers many places suitable both for the ceremony, receptions, all sizes of wedding parties in sensational settings. The wedding here can be memorable and incredibly personalized. The intimate and romantic settings are truly plentiful. After the ceremony is done depending on your wishes you can return to your yacht and or continue celebrating in one of the venues until next day for departure comes. Remember that everything can be organized according to your preferences and wishes.
Trogir is a well know architectural gem with a beautiful old town listed at UNESCO's world cultural heritage list. Even the founders of Goolets, – Mitja and Alenka Mirtič – were married in the scenic harbor of the historic city of Trogir.
You can start and end your cruise in this magical town, and after the ceremony, your captain can set sails to the next destination depending on your preferences. Furthermore, time really does pass slower in Trogir that looks like you've time traveled to ancient times of kings and queens. This relatively small city of Trogir makes a perfect place for the intimate wedding of two soul mates. For those who want to keep a more traditional approach, you can have the ceremony at the Cathedral of St. Lawrence is a Roman Catholic basilica. The cathedral is a part of the historic core of Trogir, under UNESCO World Heritage Site. The beauty of the cathedral is undeniable. You can also head to ACI Marina and have Mediterranean spirited yachting wedding in a sailing atmosphere. This is a super fun and unique way of getting married.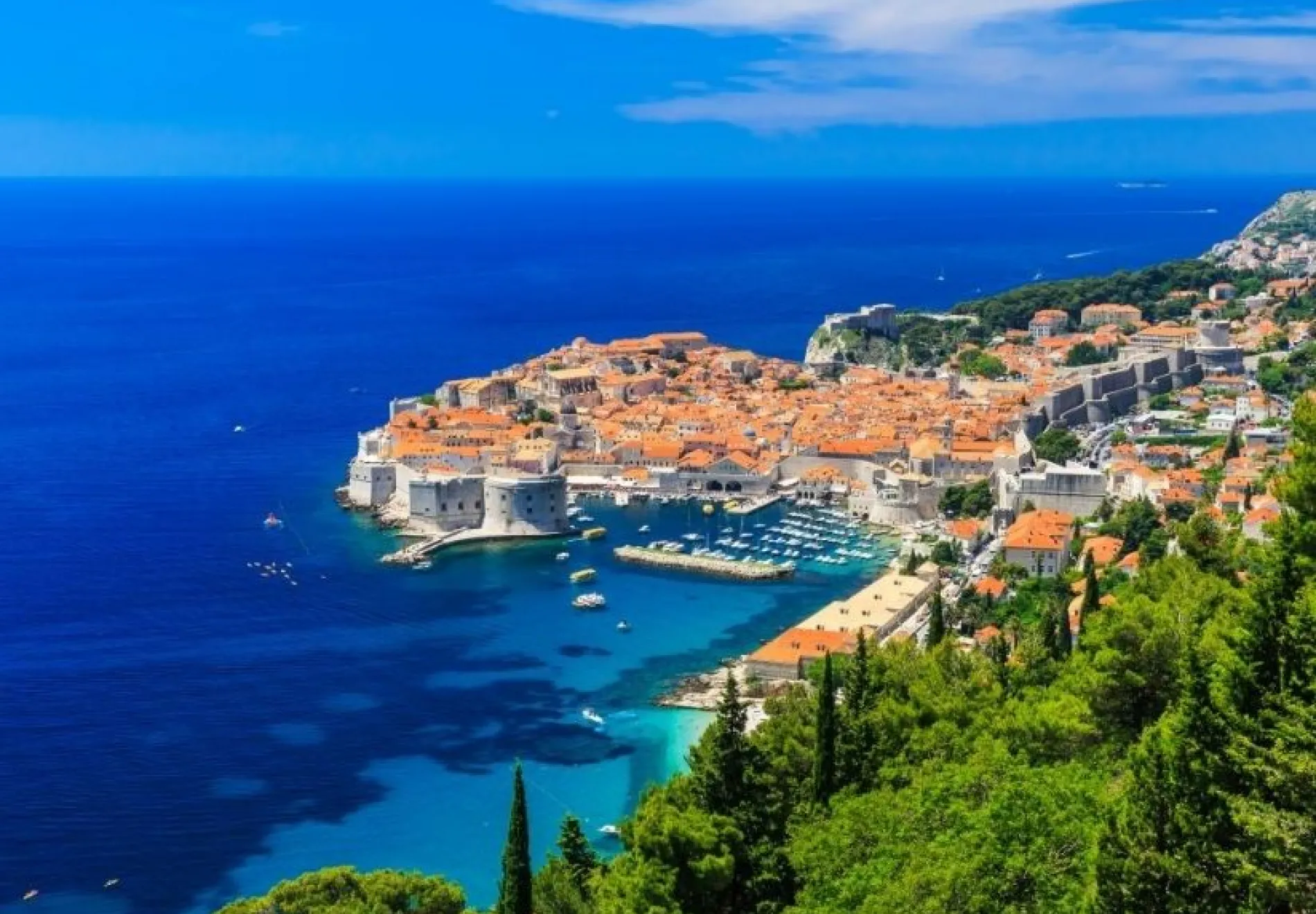 Dubrovnik is a dream wedding destination where most brides and grooms want the advantage of a beautiful location for their wedding photos. If you want to hold a wedding in this town you can start your cruise from Dubrovnik and later sail to other beautiful destinations and continue celebrating. You will fell in love with the romance and beauty of Dubrovnik. You can tie the knot in a palace, old churches or villas. The destinations for a wedding in Dubrovnik is endless.
Dubrovnik is like a perfect combination of old and new, architecture and nature, peace and elegance. For this reason, almost anyone can find something they like in this town for their perfect big day celebrating with your friends and family.
If you want to get married in churches, you must know that Dubrovnik probably has the most romantic ever. You can choose either a baroque, renaissance church, Catholic and Orthodox churches. Additionally, like almost everywhere in Croatia, in summertime weather conditions are perfect!