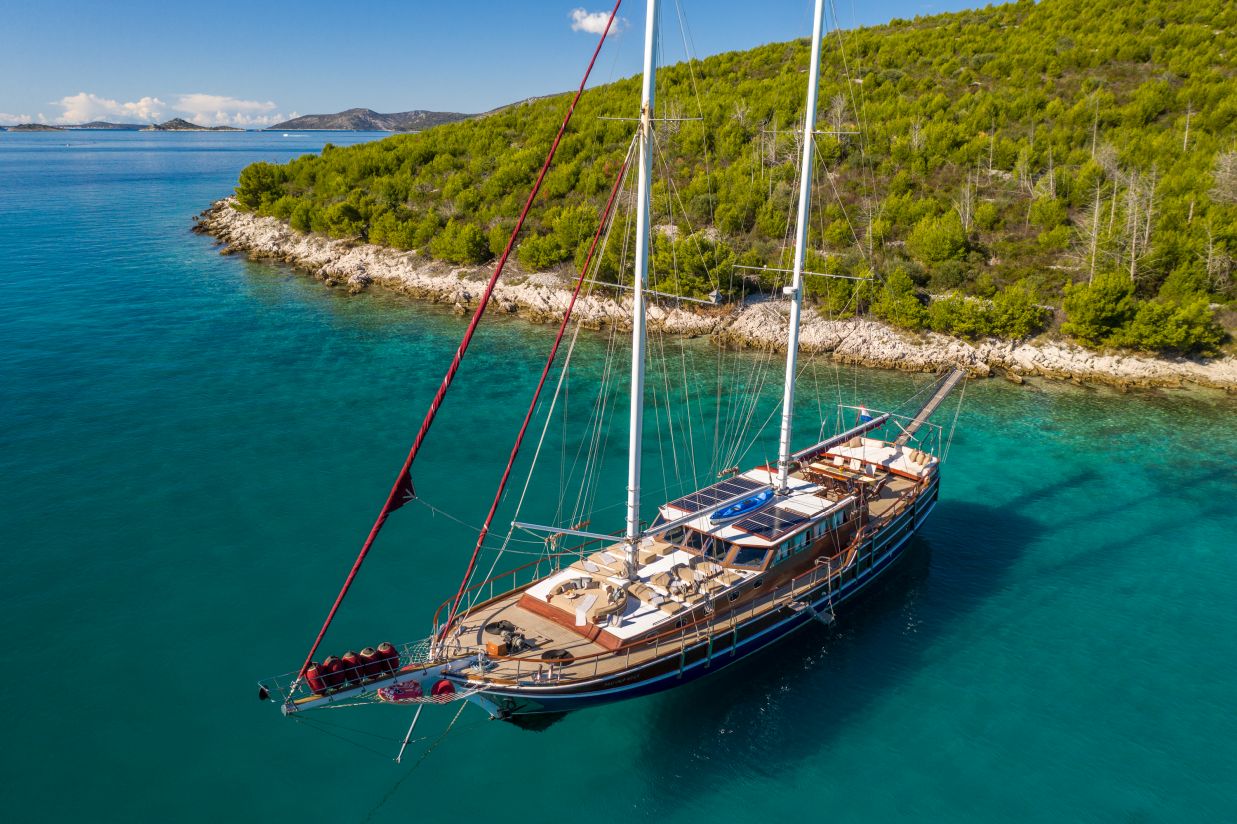 NOSTRA VITA - The perfect family-oriented gulet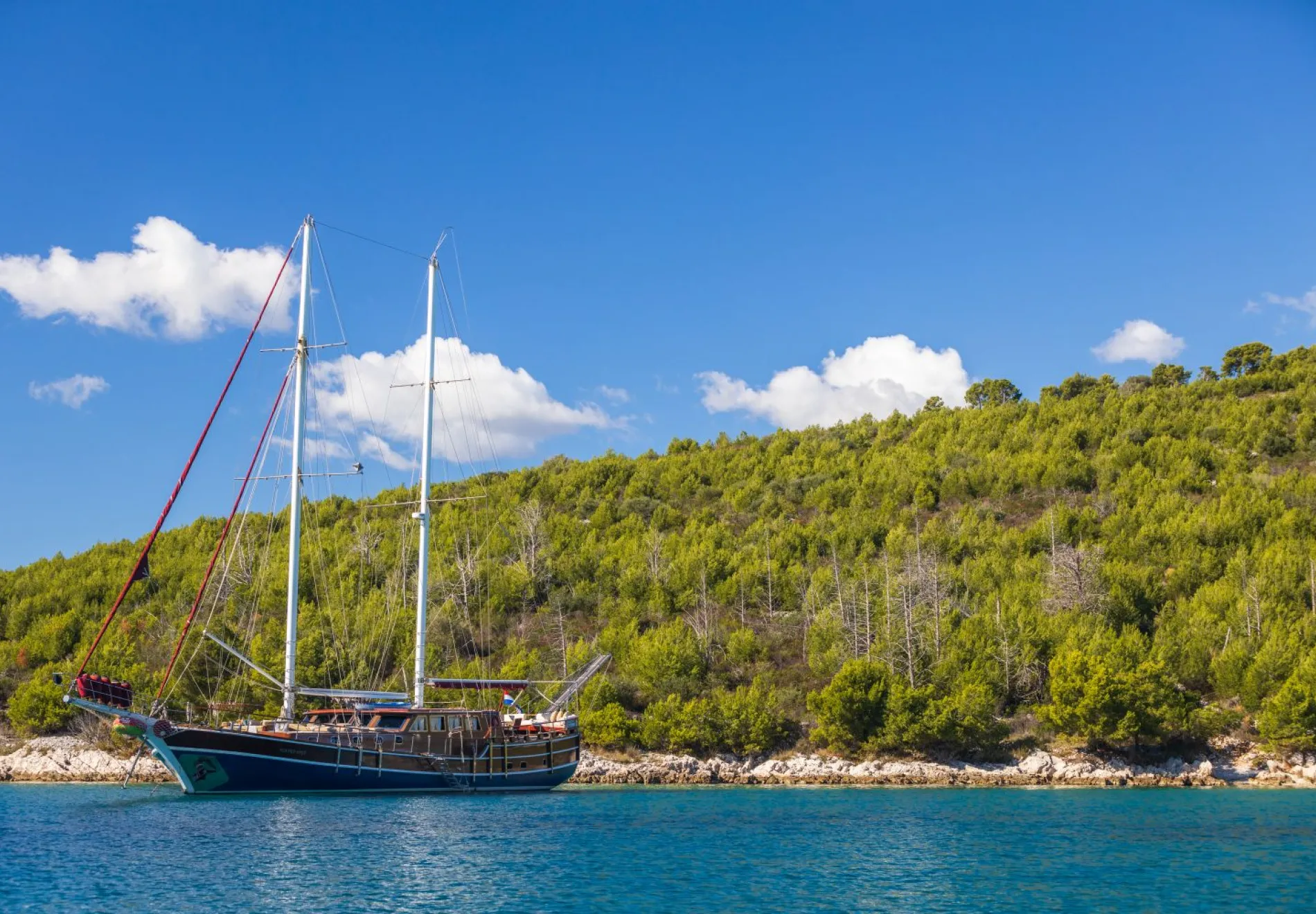 About Nostra Vita
Nostra Vita is one of the most beautiful traditional wooden gulets in Croatia. Her size (more than 30 meters in length, 8 meters beam, and 5 cabins only) makes her a very comfortable and safe option. She also received second place in "The Best Value For Money" award!
Nostra Vita has 2 master cabins, 2 double cabins with double beds, and 1 twin cabin.
On the exterior, there is a large table where you can eat your meals as a family and have a beautiful view of the islands and turquoise water. There are also A LOT of sunbeds, where you can relax during the day and if the sun gets too hot the excellent crew can provide you with the shade you need with an awning.
You and your kids will never be bored, because when you are not dimming, snorkelling, relaxing in the sun or strolling and exploring the beautiful old Croatian towns, you can have fun with the various water sports which are already on board such as Water skiing, Ringo ride, 2 Paddleboards.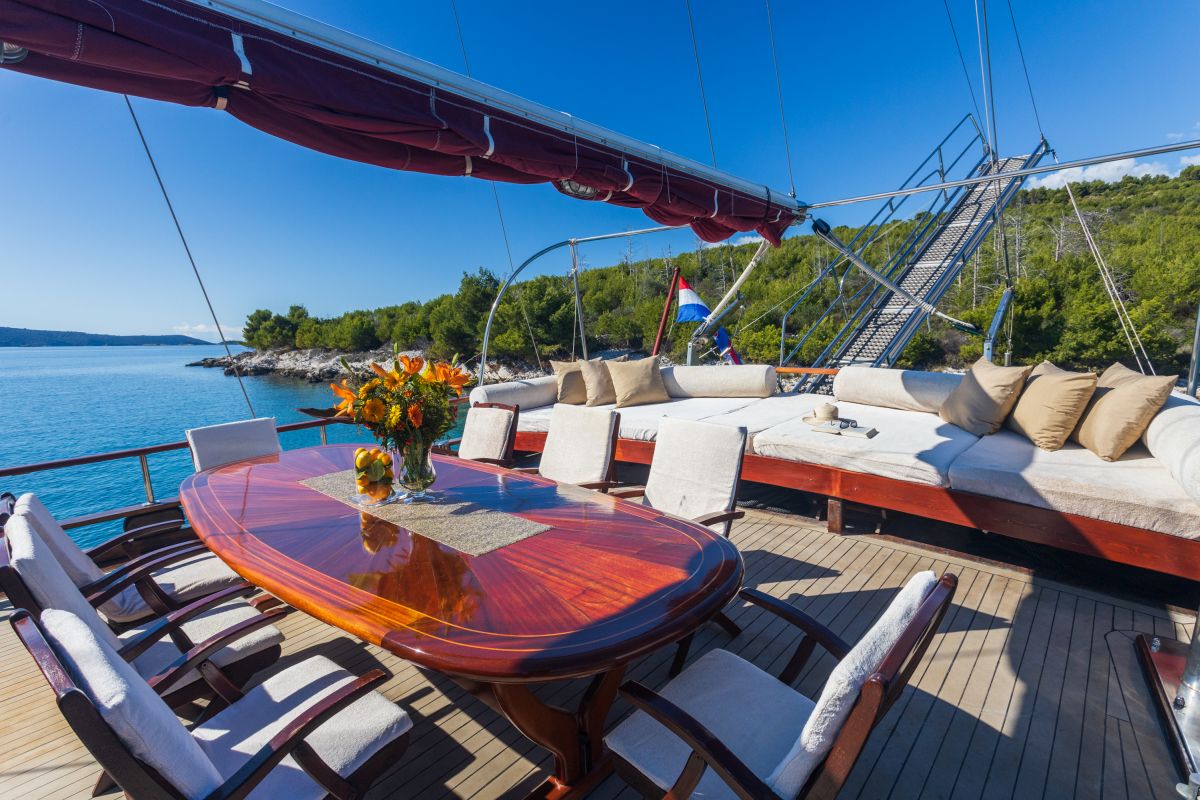 Outside dining table and sofa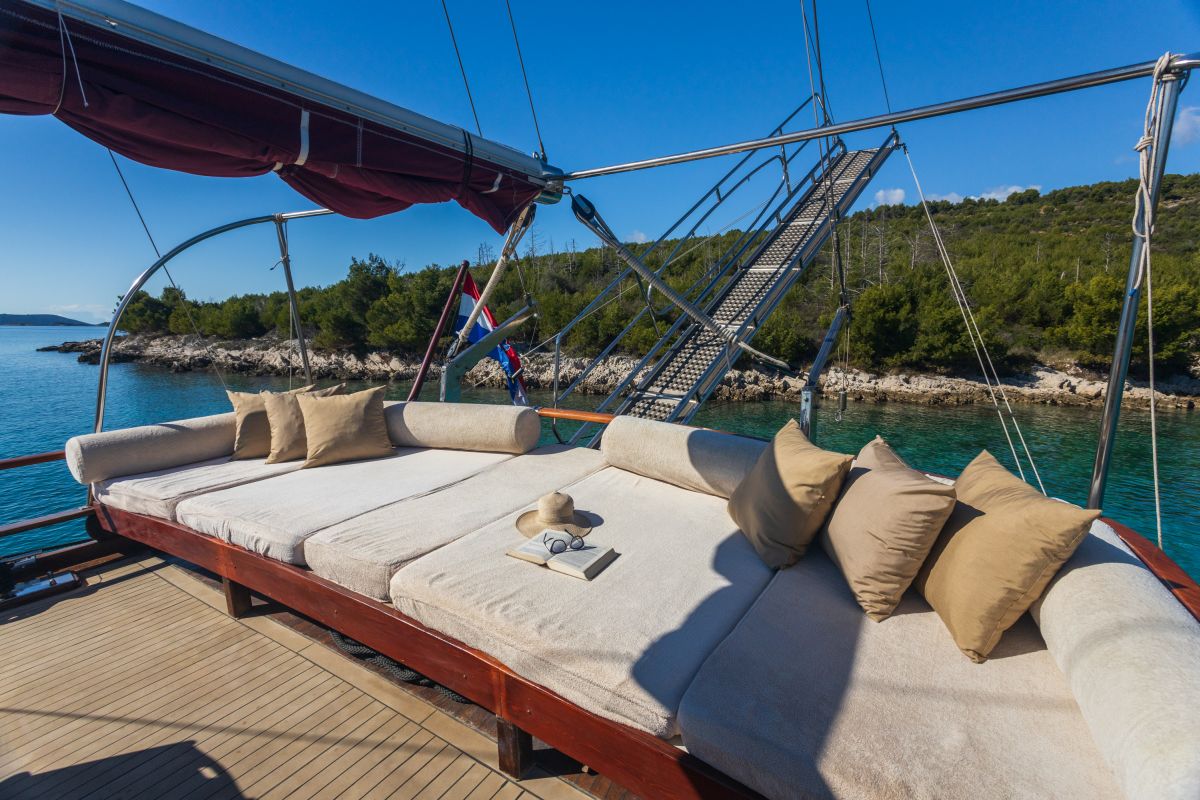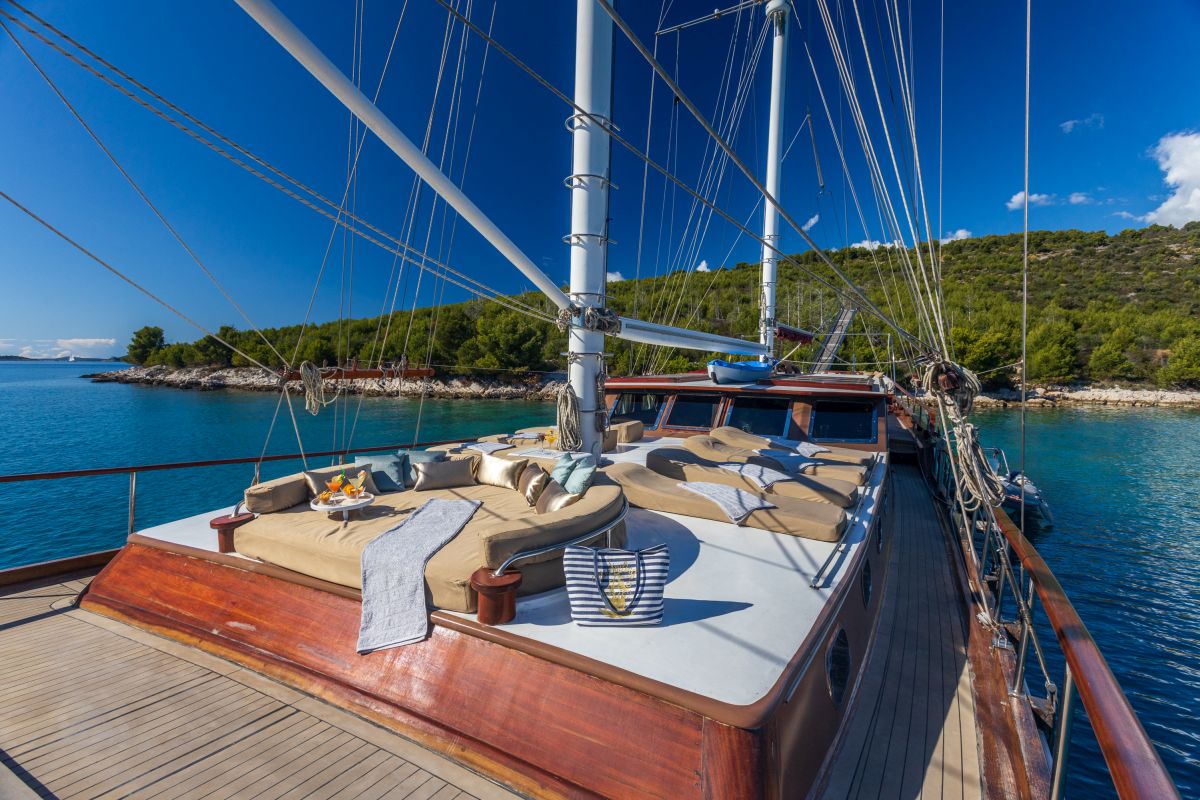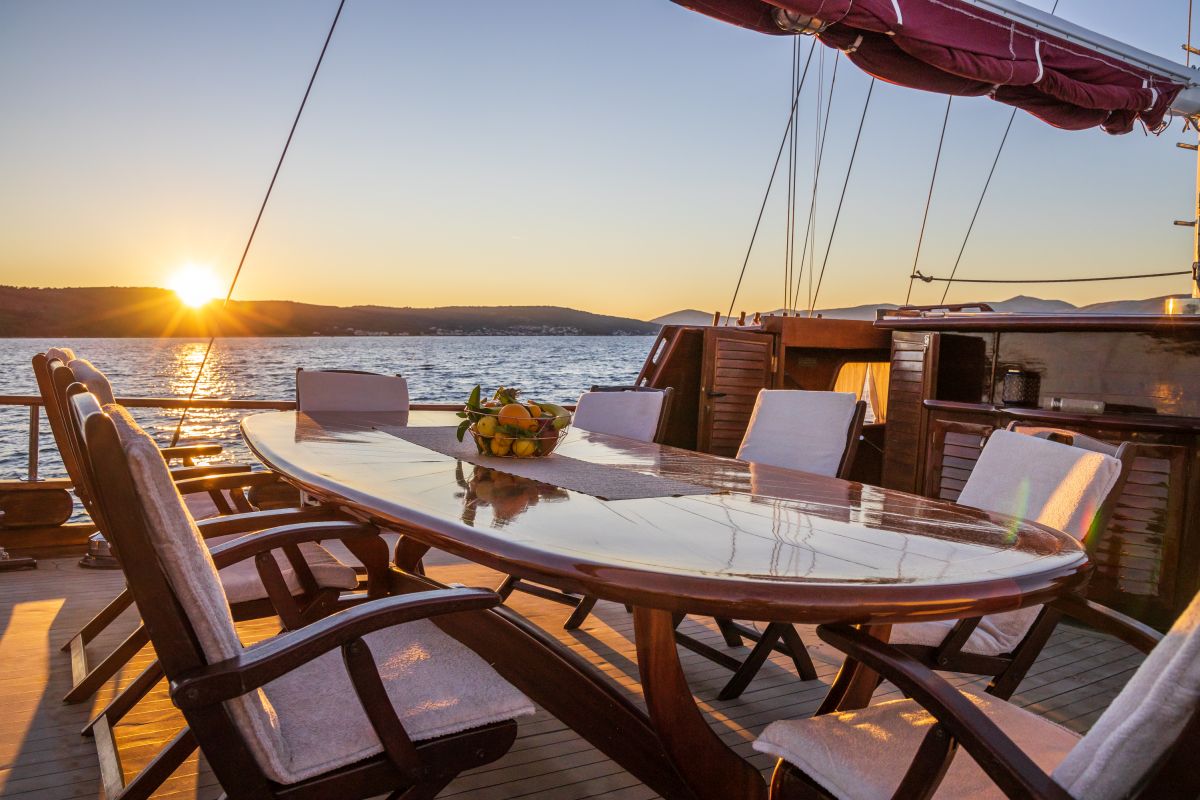 Dining table with a beautiful view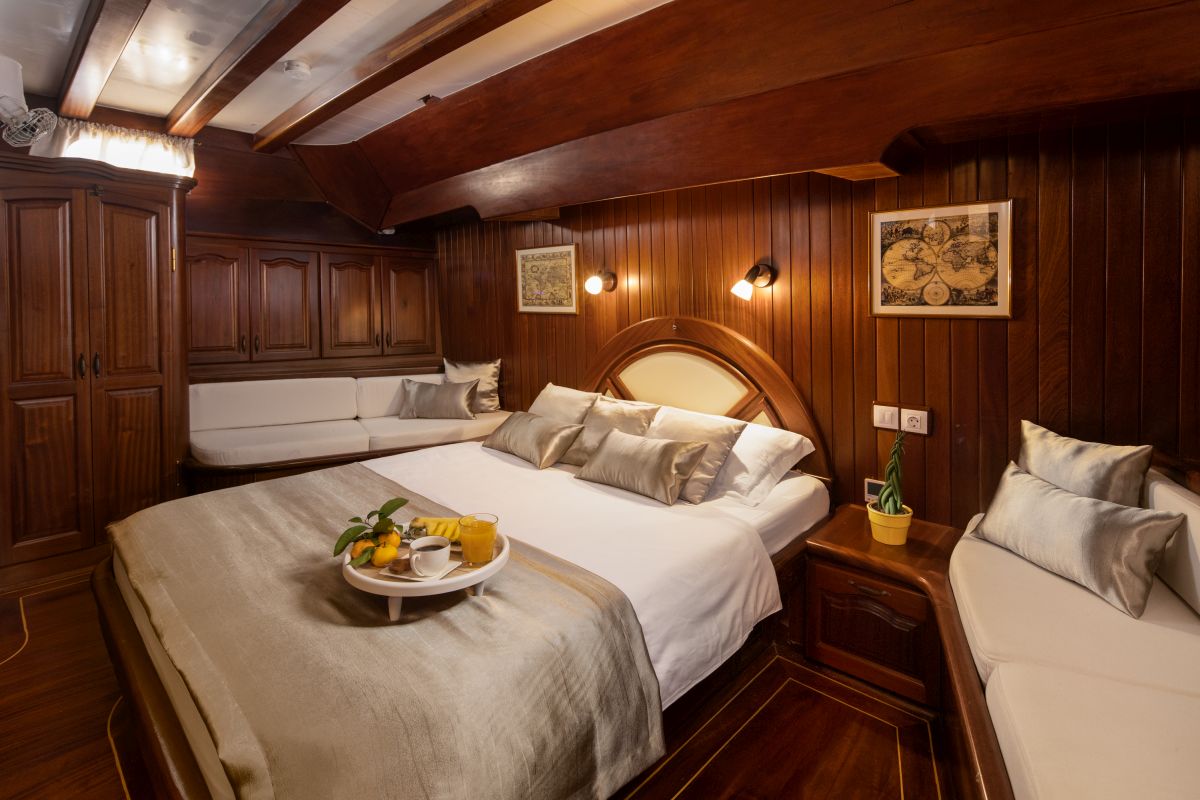 The Crew
Your vacation of a lifetime wouldn't be possible without the amazing crew of Nostra Vita.

There are Captain, Chef, Hostess, Deckhand on board and they will make your vacation a spectacle for you.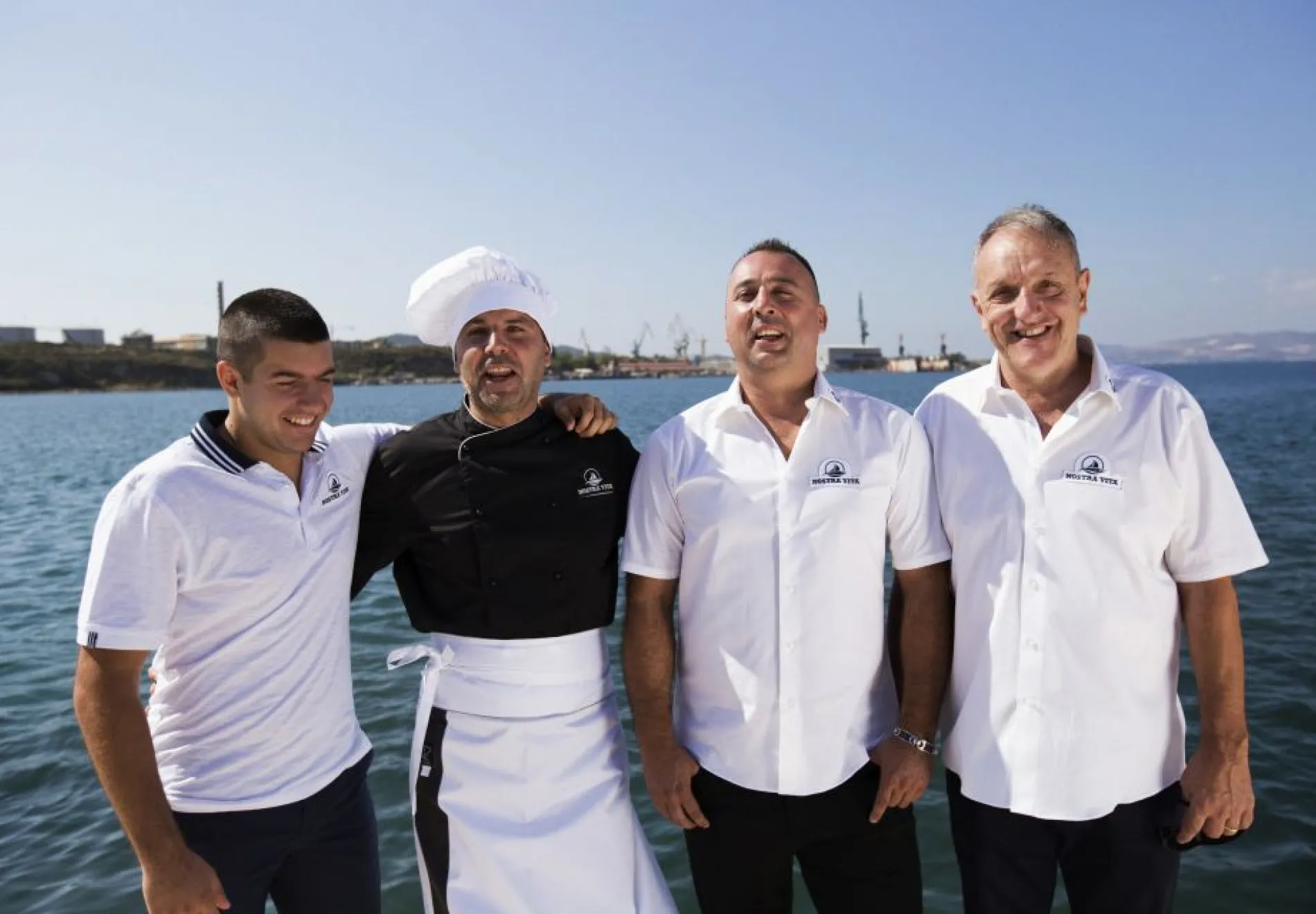 The Captain Vinko
On Nostra Vita, everything starts with Vinko Jurić, the captain of the Yacht.
He has been working on gulets for 15 years now. Started as a sailor. Then continued as a world-class chef later turned captain. He knows every little and hidden bay in Croatia. Where the best restaurants are. He will get you VIP tables at every bar you wish can organize you some great diving and is just a fun person to be around. He is a great guy to talk to, can share thousands of "gulet related" stories and he is one of those people that truly cares about his clients.
He is not there just to take you from Point A to Point B. He will be happy to advise you what is the best place to go next and how to get the most from your holidays.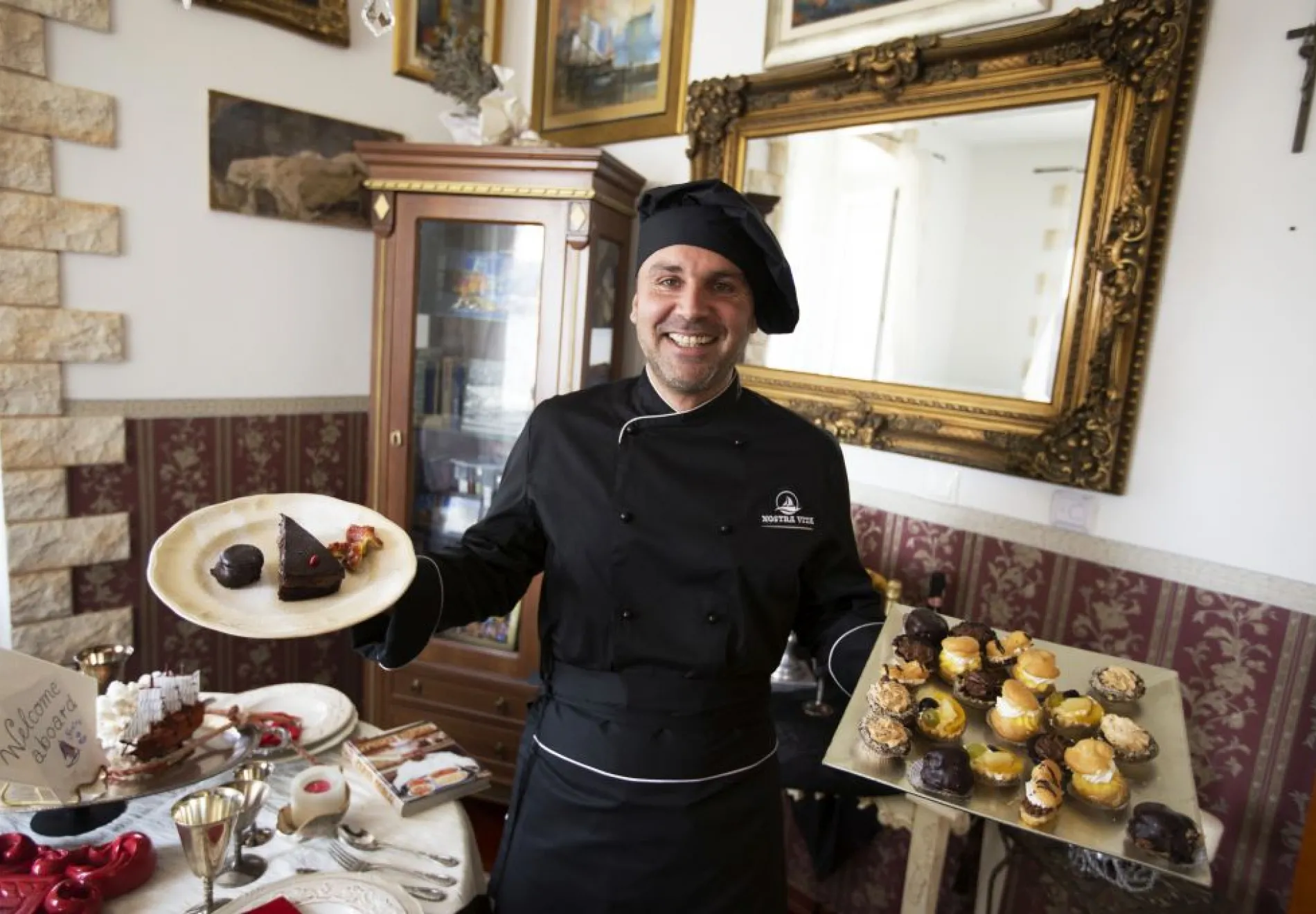 Chef Jacky
For the last 10 years, chef Jacky and captain Vinko have been a "dream team" working together.
You can feel his passion for cooking in his food. He is not cooking with his hands, he is doing it from his heart! It is like he has stolen all the best "Dalmatian" recipes from his grandmother and upgraded them in a way that will impress even the most demanding Yachting guests.

He is obsessed with getting the fresh and local ingredients, very innovative, and a bit "old school" when it comes to portion sizes. With Jacky, forget HUGE PLATES with a "one bite meal". You will always get nice portions of local dishes and you can expect to gain weight after you spend 1 week with him.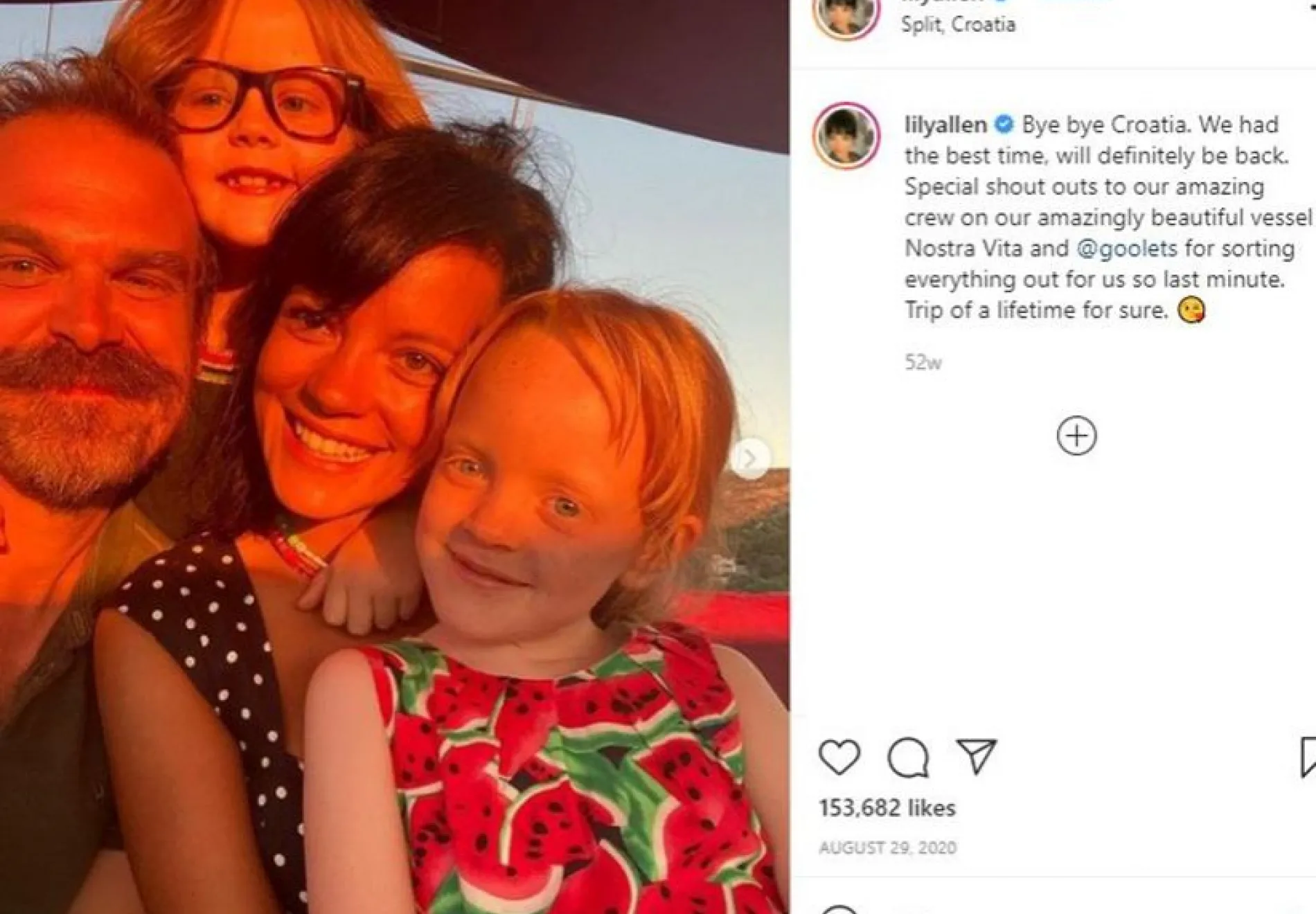 FAMOUS PEOPLE ON NOSTRA VITA
The famous singer Lily Allen and her partner, the actor famous for his role in Stranger Things, David Harbour were cruising with Nostra Vita last Summer. They shared their wonderful experience on her private Instagram account.
Nostra Vita is one of the most popular gulets in the Adriatic, so if you are considering booking her for your summer vacation, don't hesitate, otherwise, all the available dates will get fully booked.
Want to learn more? Click HERE
Want to send us an inquiry? Click on PLAN YOUR TOUR