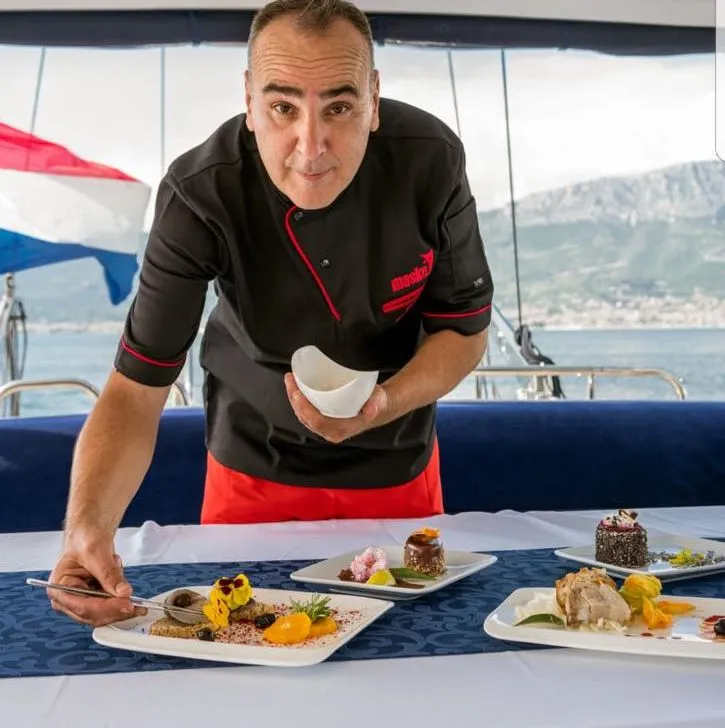 Croatian cuisine on gulet cruise – Here's what to expect!
Traditional Croatian cuisine
Traditional Croatian cuisine is truly one of the best Mediterranean food that has many variations and modern twists included. Croatian food also has many different influences of neighbouring countries, and different nations so it is often hard to distinguish dishes that are exclusive to Croatia. However here are some examples of what you can expect of food when visiting the beautiful coast on your next cruise.
What to expect?
Croatian cuisine is partly continental, partly the Mediterranean depending on which region of Croatia you are visiting.
However, in the coastal region, you will find influences of mostly Italian or Greek cuisine.
Dalmatian food that is common in coastal cities and on the islands, is based profoundly on various types of fishes, Adriatic shrimps, green veggies, olive oil, and seasonings like garlic, rosemary, parsley, etc. Dalmatian cuisine is in general is very healthy and it is the typical Mediterranean cuisine. So here are some details about specific dishes that are common in the Dalmatia region and Croatia, so you know what to expect on a gulet cruise.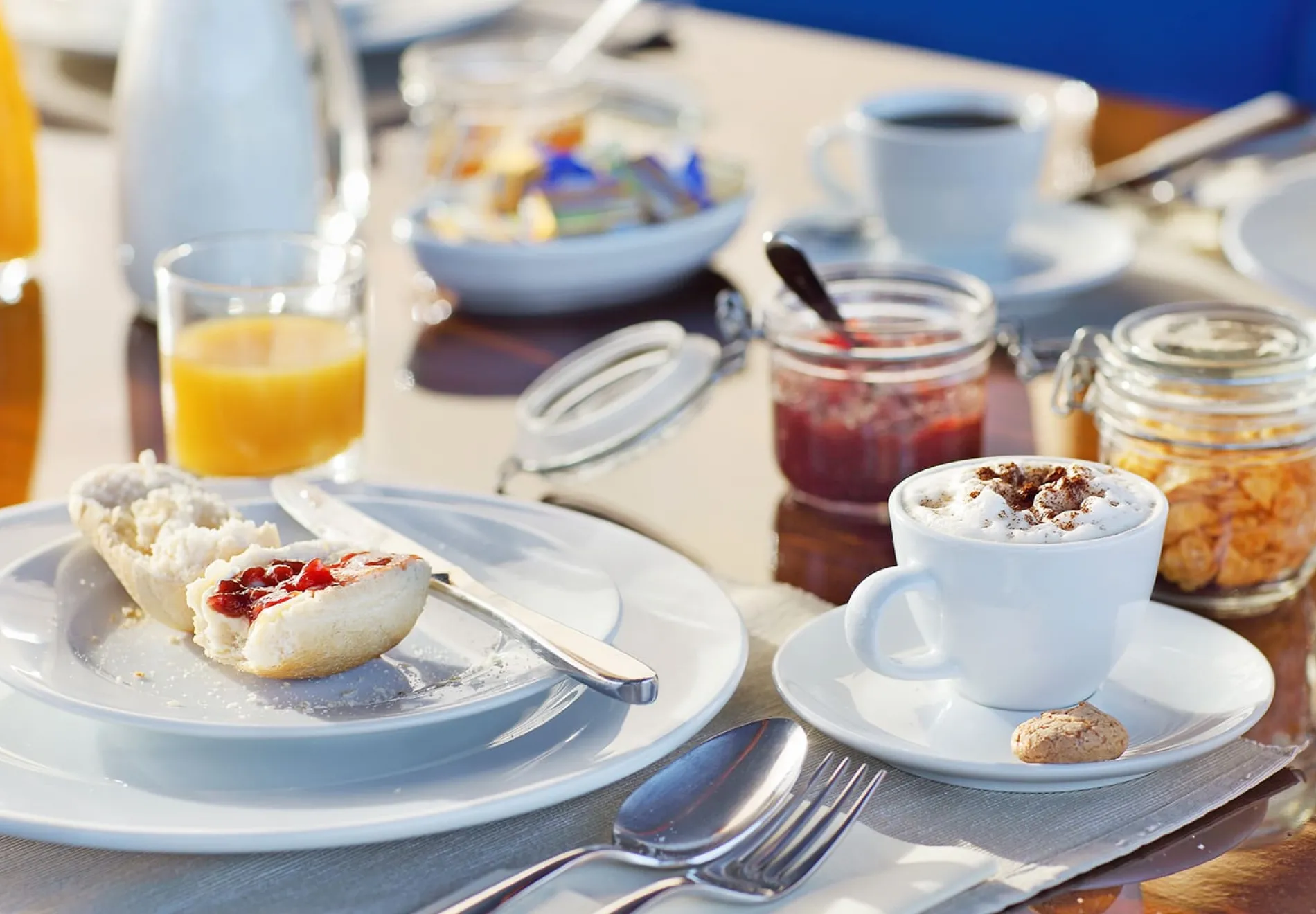 Croatian breakfast
While continental breakfast of Croatia is heavier and larger, in Dalmatia, breakfasts tended to be much lighter, full of fresh fruit, less fat, and unavoidable coffee on the side. Most people will enjoy also a piece of bread with jam or some other topping, or a simple croissant or plain yoghurt and cereal.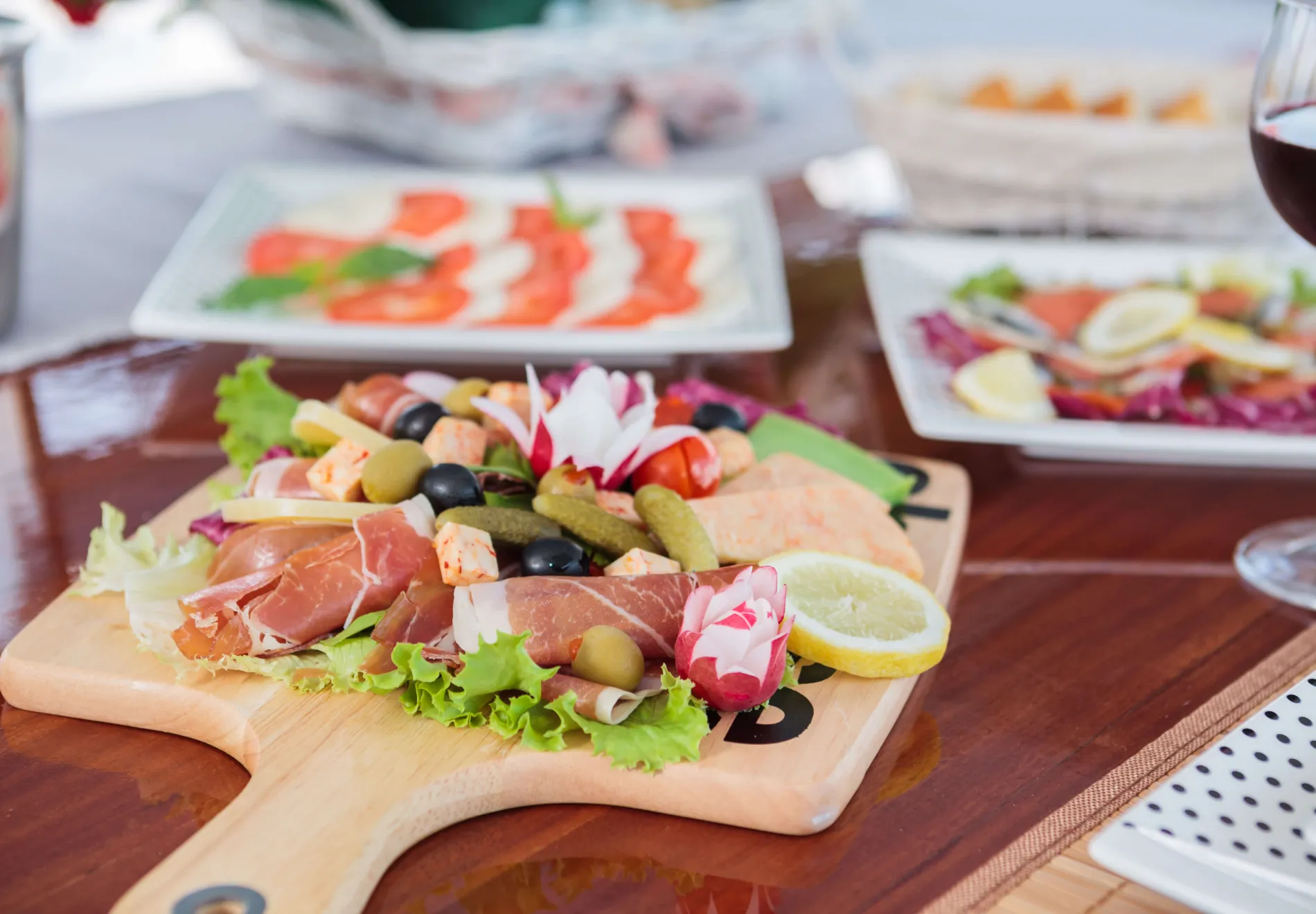 Croatian lunch (meat dishes)
Croatian lunches often begin with a bowl of soup, either vegetable soup, meat or fish soup. Then it is all followed by an entree of meat, vegetable along with tasty salad, potatoes and later sometimes dessert. Croatian people in general love to eat a lot of meat, especially in central parts of the country, while in Dalmatia lamb is usually preferred at homes and restaurants over sausages or pork.
Meat is usually eaten with potatoes that is a very popular side dish, or if not potatoes then other various vegetables.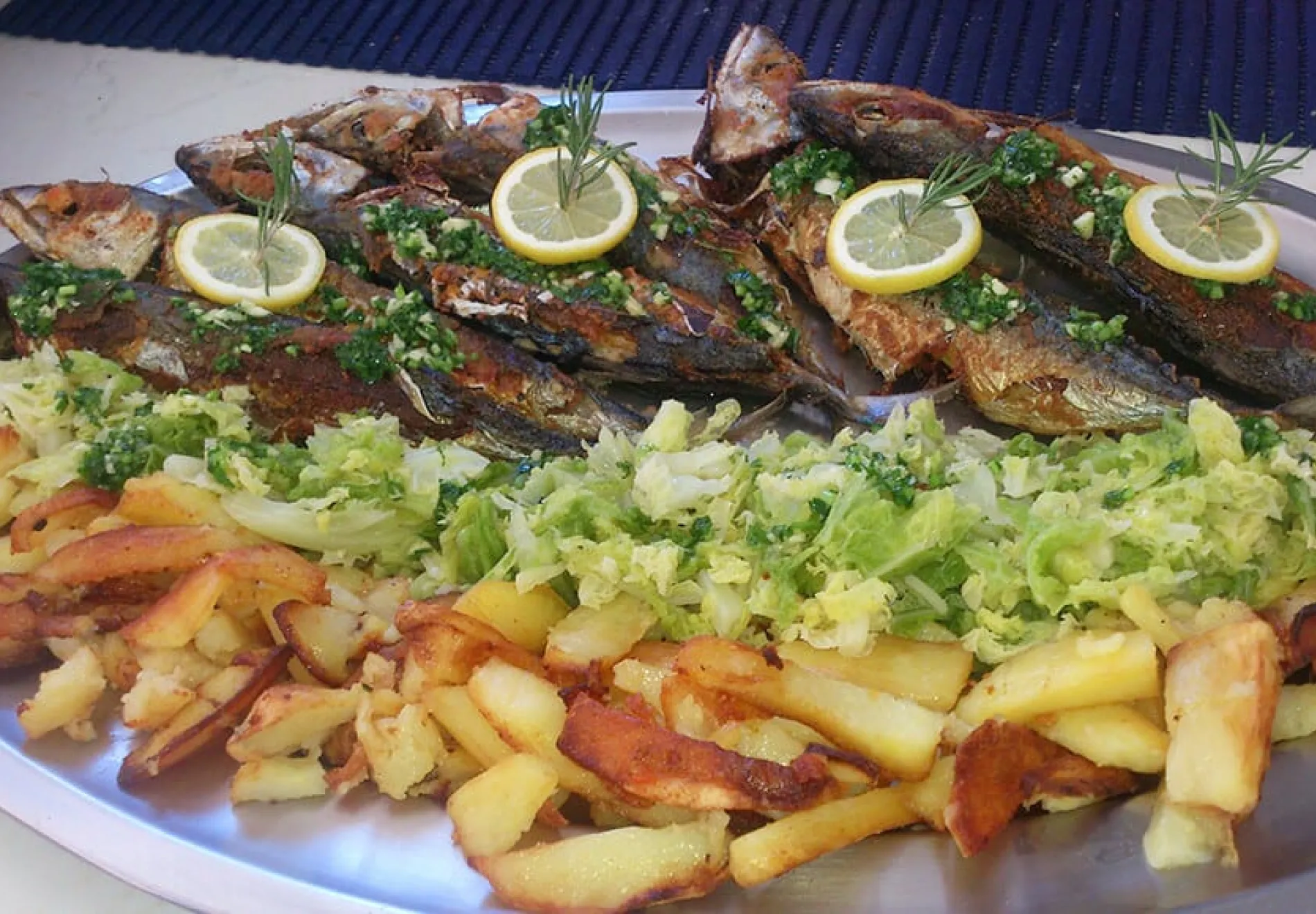 Croatian lunch (fish dishes)
Besides meat, fish is very much appreciated in Dalmatia along with herbs and spices like rosemary and homemade high-quality olive oil. Croats eat various types of fish, from tuna to sardines, and also seashells, scallops, and octopus too. People there also love to eat rice and vegetables with fish, and a lot of bread that goes with almost everything (breakfast, lunch, and dinner).
It is unimaginable to not have bread in your home at all times, and have it served with meat and fish or almost every meal possible. Pasta is also a common dish probably due to Italian influence, as well as pizza.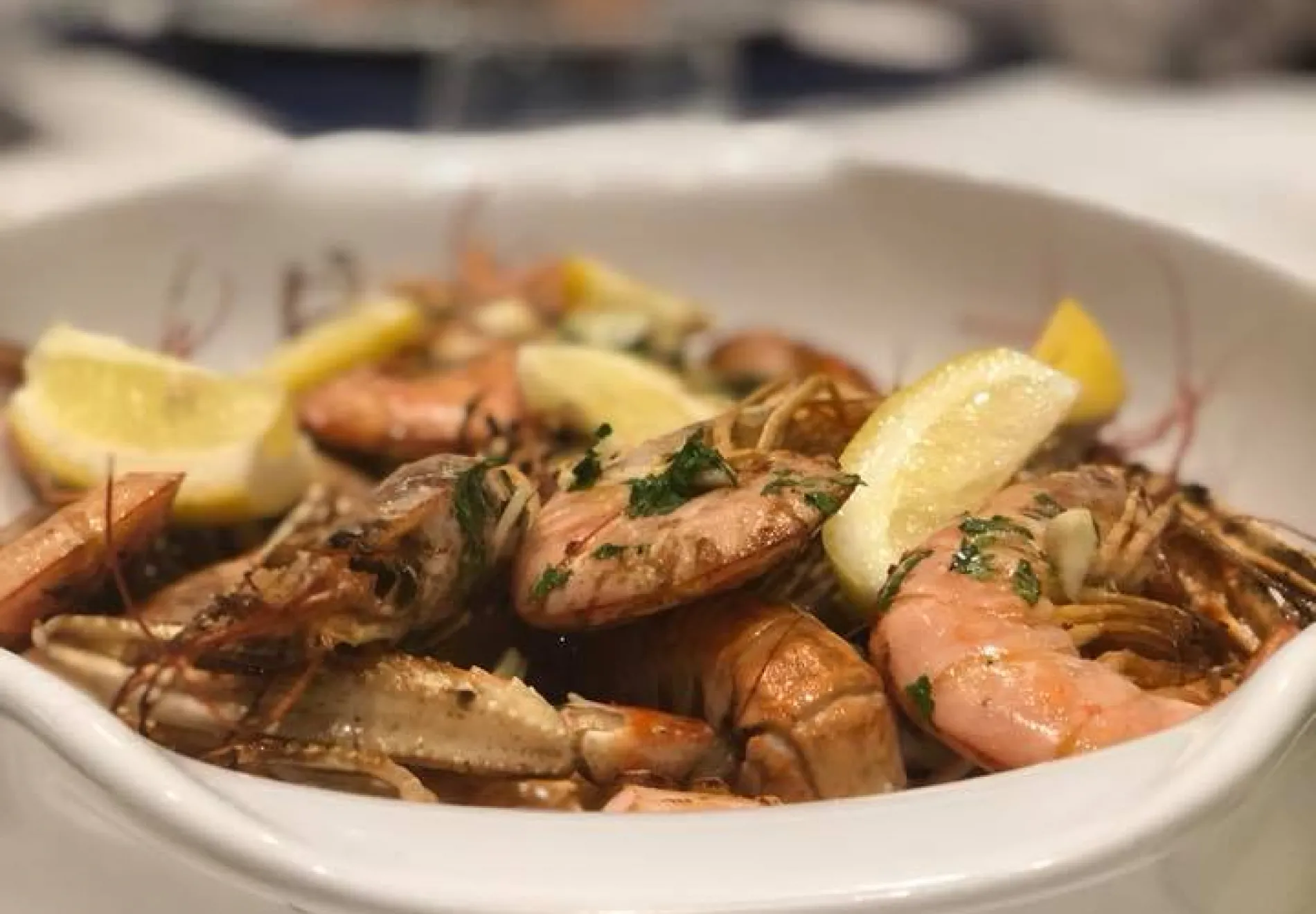 Croatian lunch (seashells, shrimps, prawns, octopus, pasta ...)
Adriatic shrimps can be served in "Buzara" style, with tasty risotto, or just cooked with some delicious side dishes like "polenta". Very popular is also octopus salad, various seashells and pasta with seafood.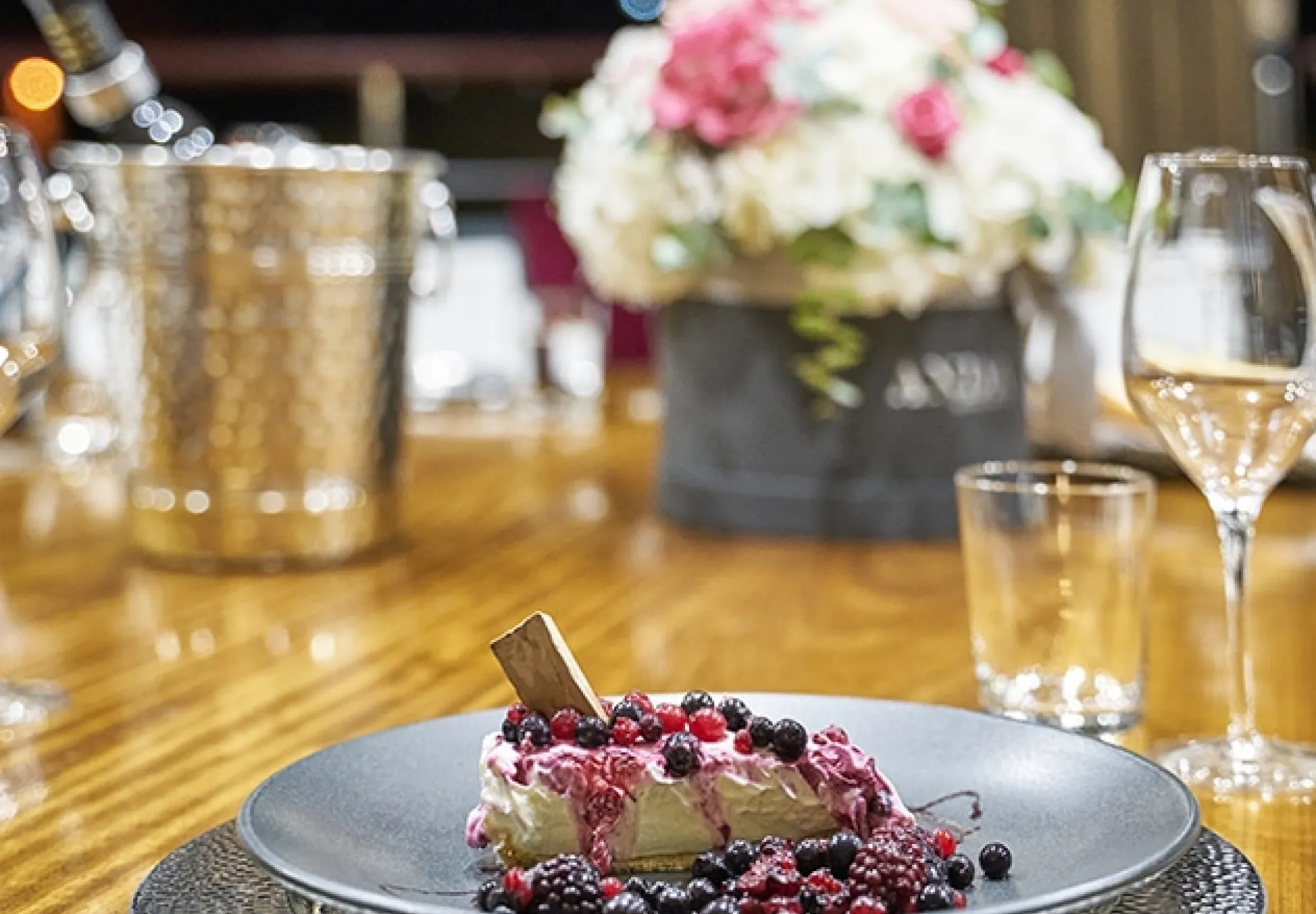 Croatian dessert
Croatian desserts are equally tasty, and they range from rich and creamy cakes to light fruity desserts. Many traditional Croatian recipes are a mix of all kinds of influences so when enjoying some Croatian sweets you will easily find something you love. If you ever find yourself craving something sweet while cruising along the coast you absolutely can't pass on tasty desserts.