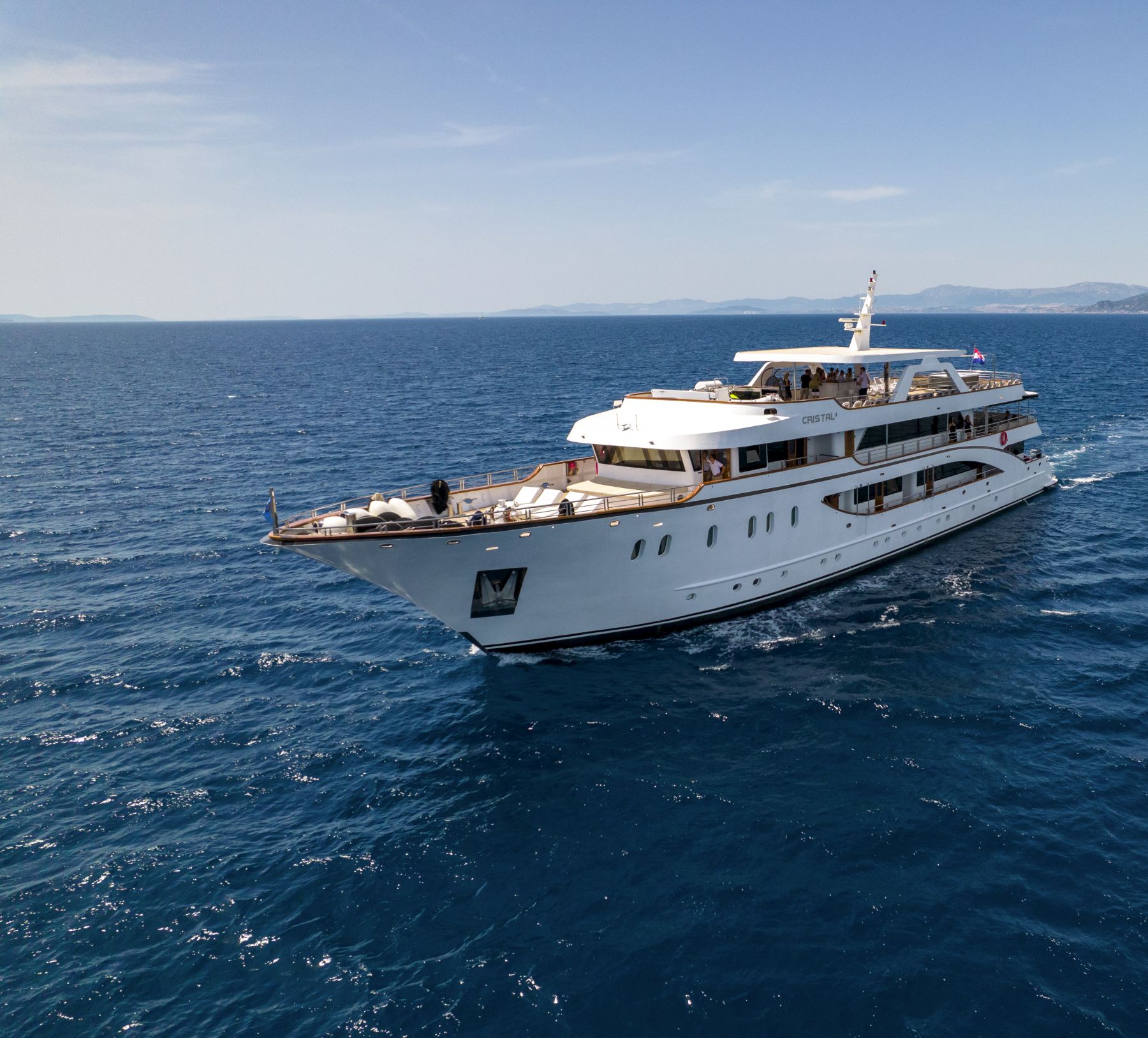 Cristal - the perfect yacht for a memorable vacation
If you are looking to spend your vacation a bit differently, the yacht Cristal is for you. Her perfect layout, renovated cabins, spacious dining area, and brand-new sundeck with a jacuzzi offer enough space and endless entertainment options for you and all your friends. Let's have a closer look at everything that yacht Cristal has to offer.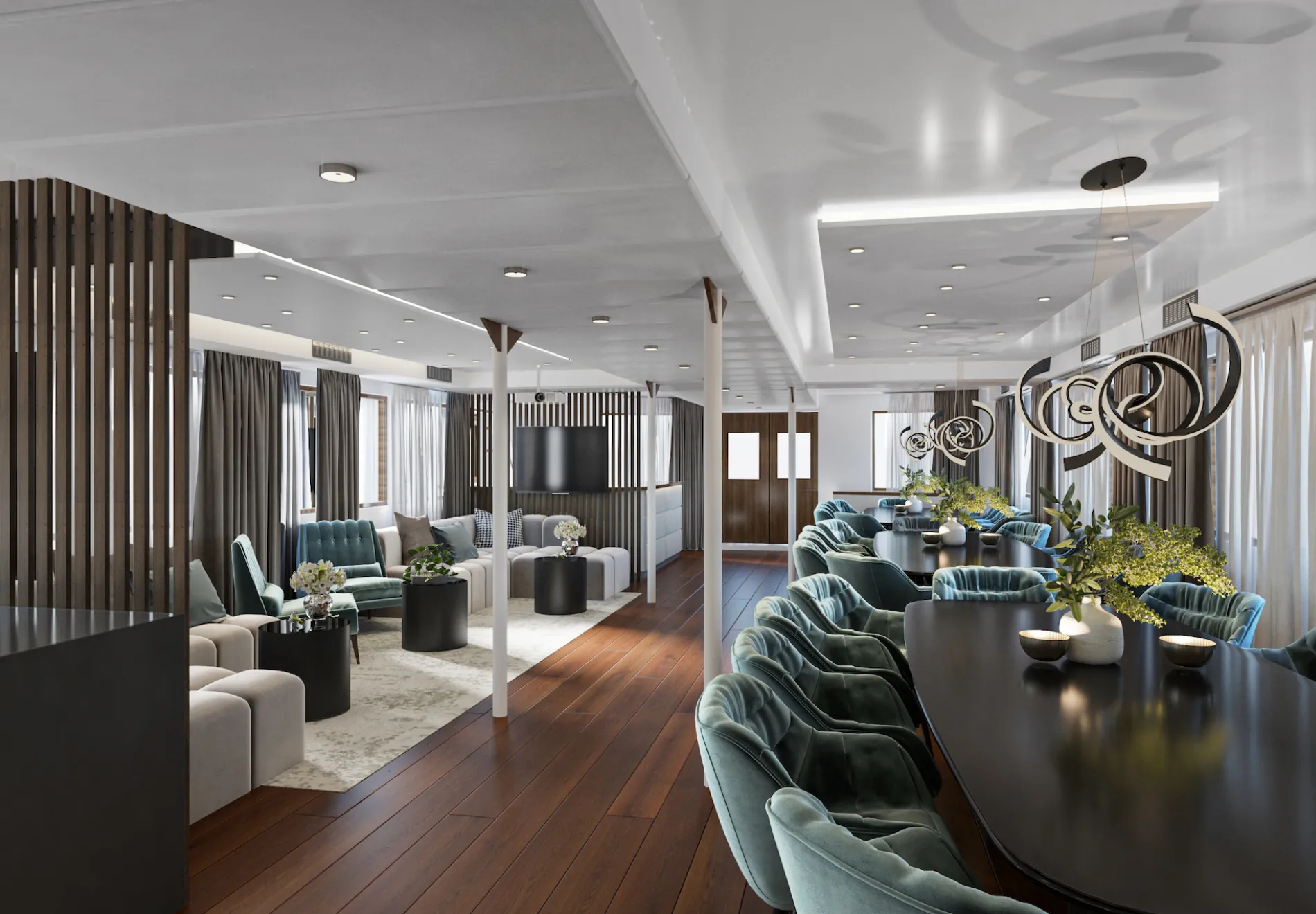 Ample of space for everybody
With a capacity for 38 guests, Cristal is ideal for larger groups who want to either celebrate a special occasion or simply relax and cruise the Adriatic sea. Her 19 spacious cabins are fully air-conditioned and feature an ensuite bathroom. 18 of the 19 cabins, or should we say suites, are fully convertible into twin or double, offering even more flexibility for the guests.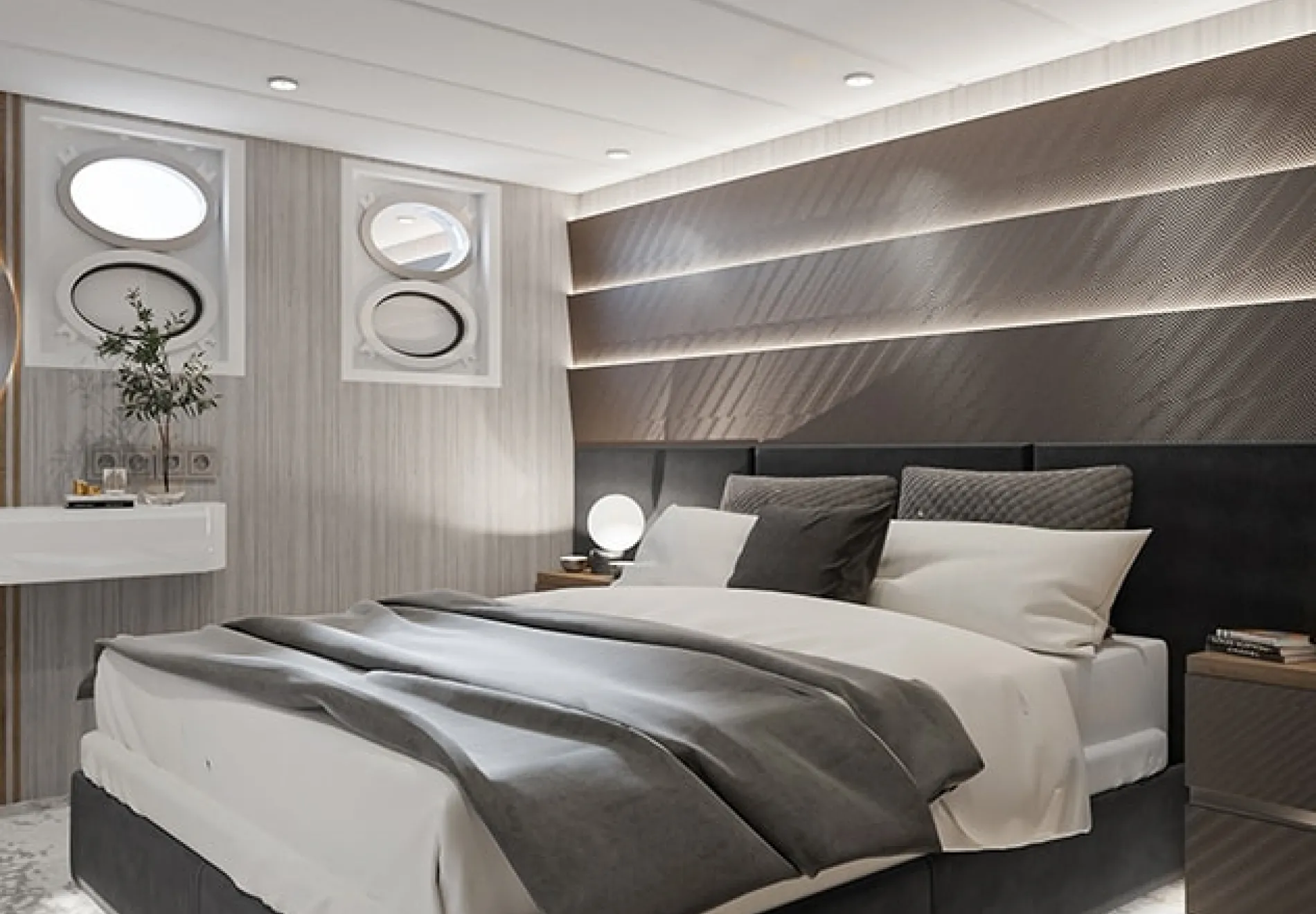 A well-rested night awaits you
Decorated in neutral tones, the cabins give a clean and warm feeling. Comfortable mattresses and fresh linens ensure a well-rested night. The cabins on the main deck feature large windows, so you don't miss the beautiful passing scenery even from your cabin. The cabins below the deck are equally splendid. If you had a wild night, crashing in one of these cabins will fully recharge you.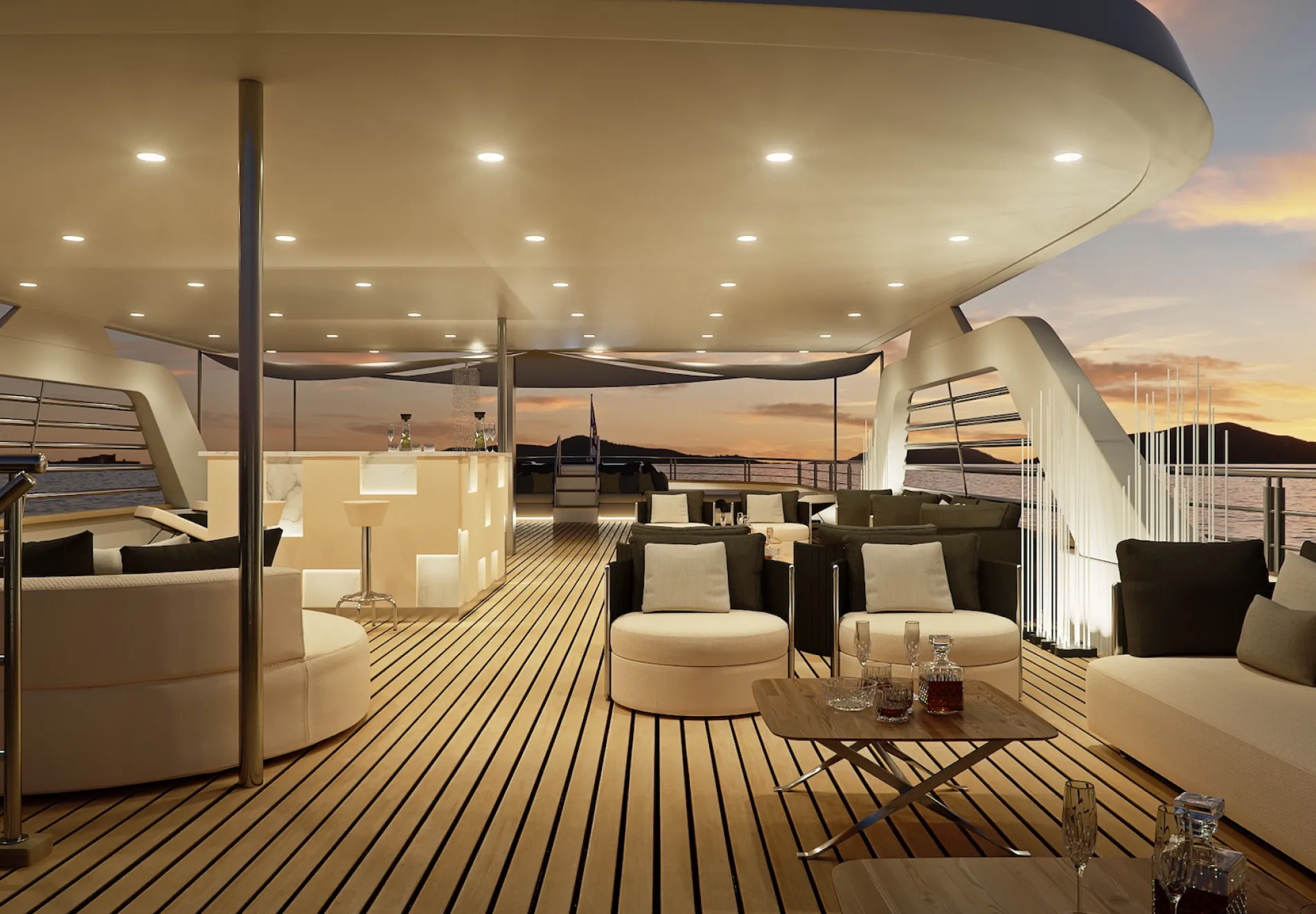 Your own private party at sea
The newly renovated sundeck is the main gathering place on a yacht. Setting the vibe is the fully stocked island bar with a cocktail master in the middle of the deck. He/she can prepare you some of the best and most unique and best cocktails you ever had. Even though there are speakers to connect via Bluetooth, for a truly unforgettable party, invite a DJ to play some tunes.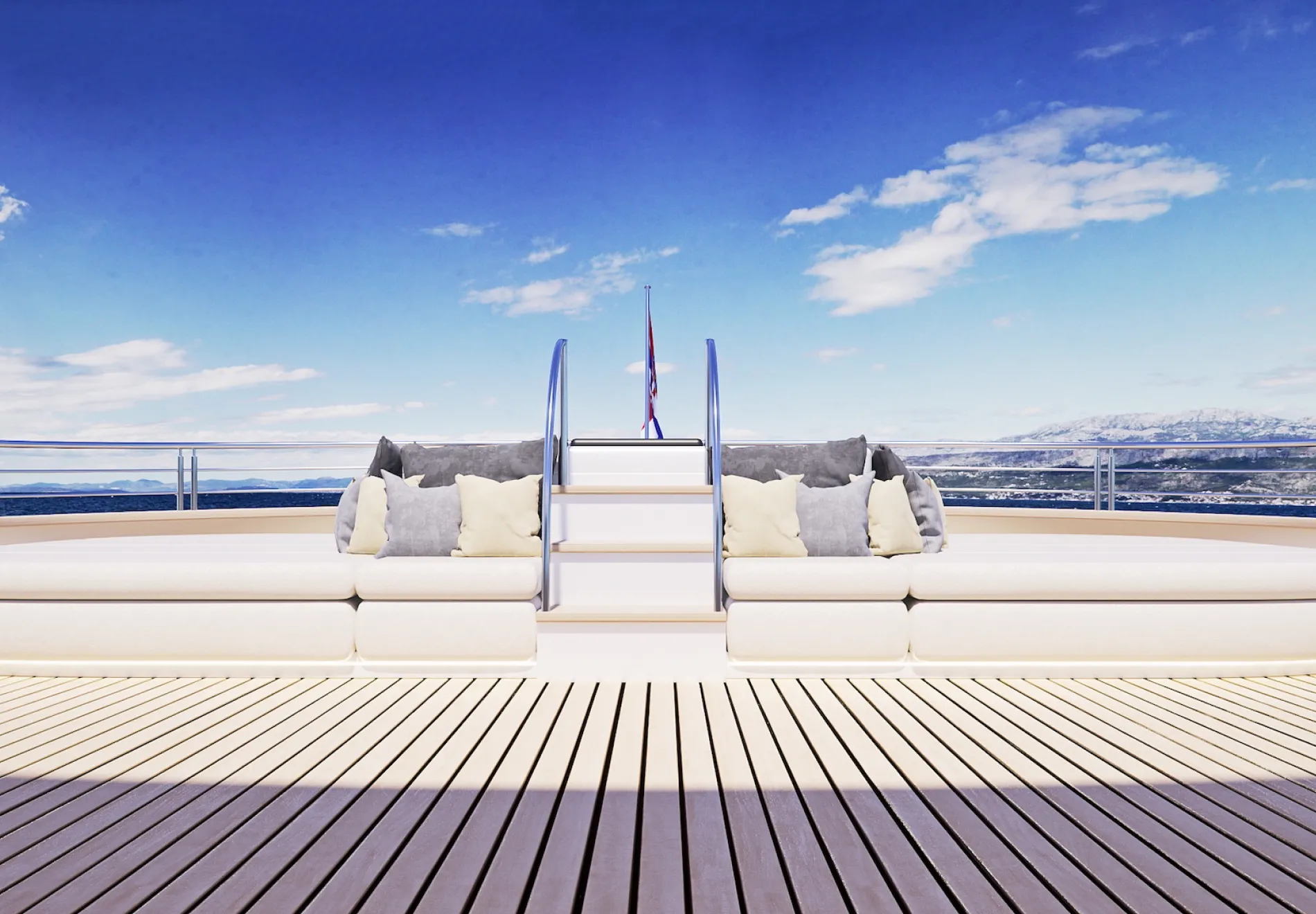 Unwind and relax
When you are ready to catch some rays, lay on one of several sunchairs, or take a dip in the bubbly jacuzzi. The front part of the sundeck is reserved for witnessing the best views. Relax on the cushioned lounge chairs and watch the beautiful passing scenery or simply stargaze.
Authentic cuisine with a modern twist
The experienced chef onboard will take your tastebuds on a journey! His traditional dishes with a modern twist will leave you speechless (literally). The freshest ingredients are turned into pure culinary masterpieces, giving you an unforgettable gastronomical adventure. In case you have any dietary restrictions or wishes, he will gladly implement them into your meals.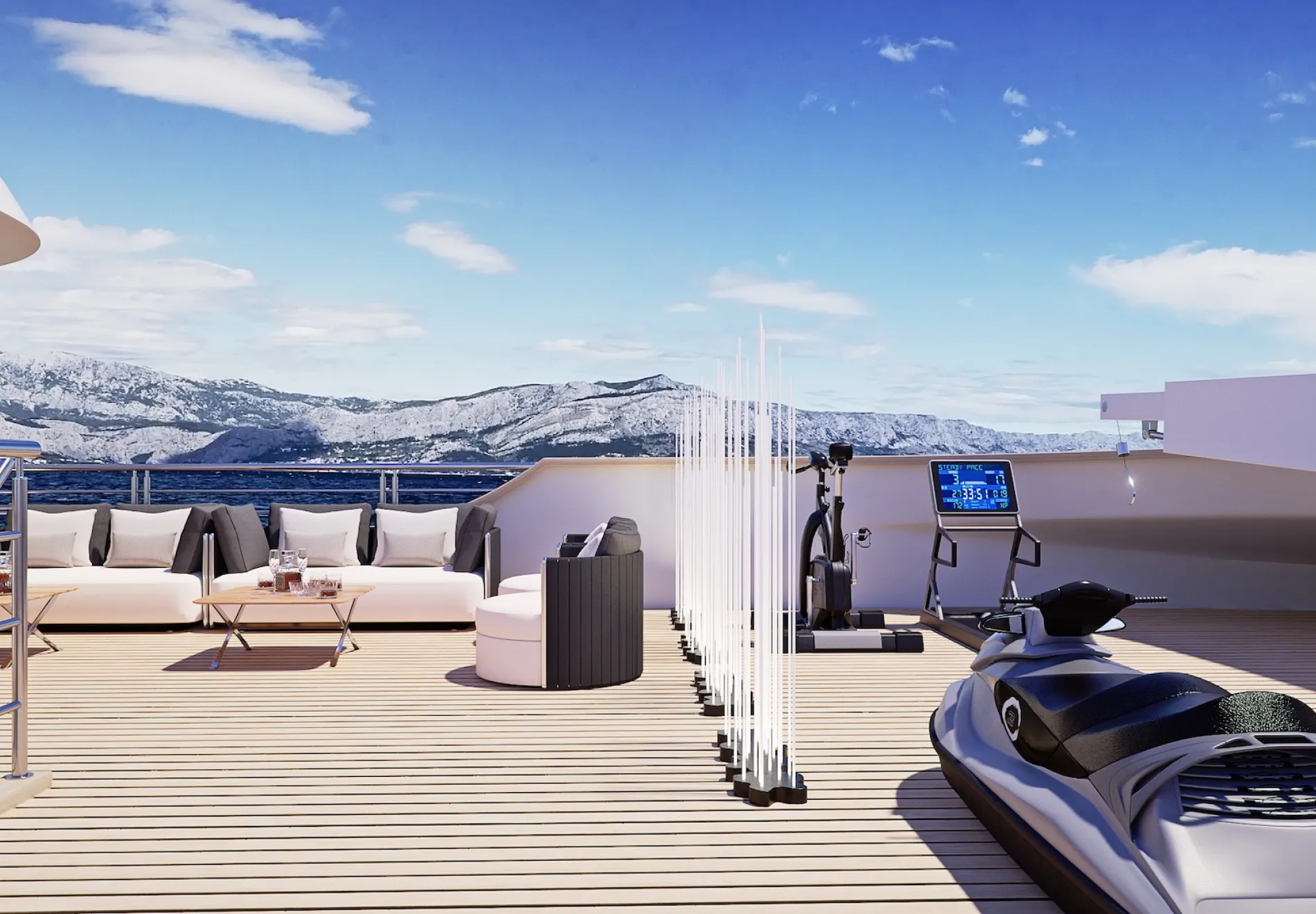 Ready for a fun adventure at sea?
To complement a fun and unique cruising journey, Cristal offers a wide range of water toys. A jet ski, SeaBob, lift foil, 3 paddle boards, and two canoes are just waiting for you to take them on an aquatic adventure. If you want to also explore the underwater world, there is snorkeling gear available.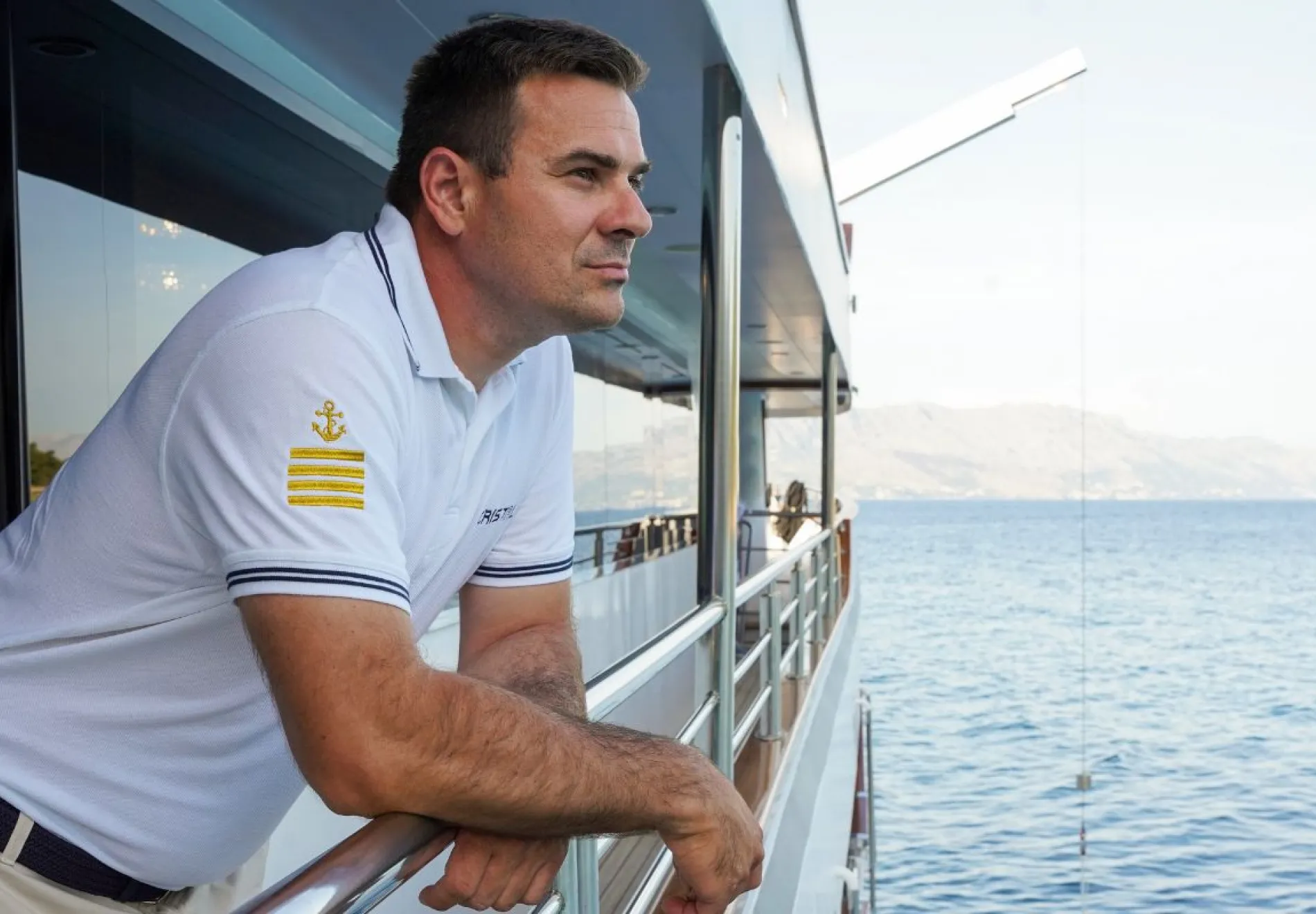 Professionalism and care at all times
Cristal is a family-owned yacht and along with their dedicated crew, they keep the yacht in top-notch condition at all times. All 8 crew members are highly professional and kind, ensuring that all guest's wishes are tended to with care and grace. Their motto is: "All who come as guests leave as friends."
Yacht Cristal is truly a special vessel. With all her luxurious amenities, a highly attentive crew, and endless options for fun, she is everything you need for a truly memorable yachting vacation. In case you have any questions regarding Cristal or need help with planning your trip, please don't hesitate to contact us.