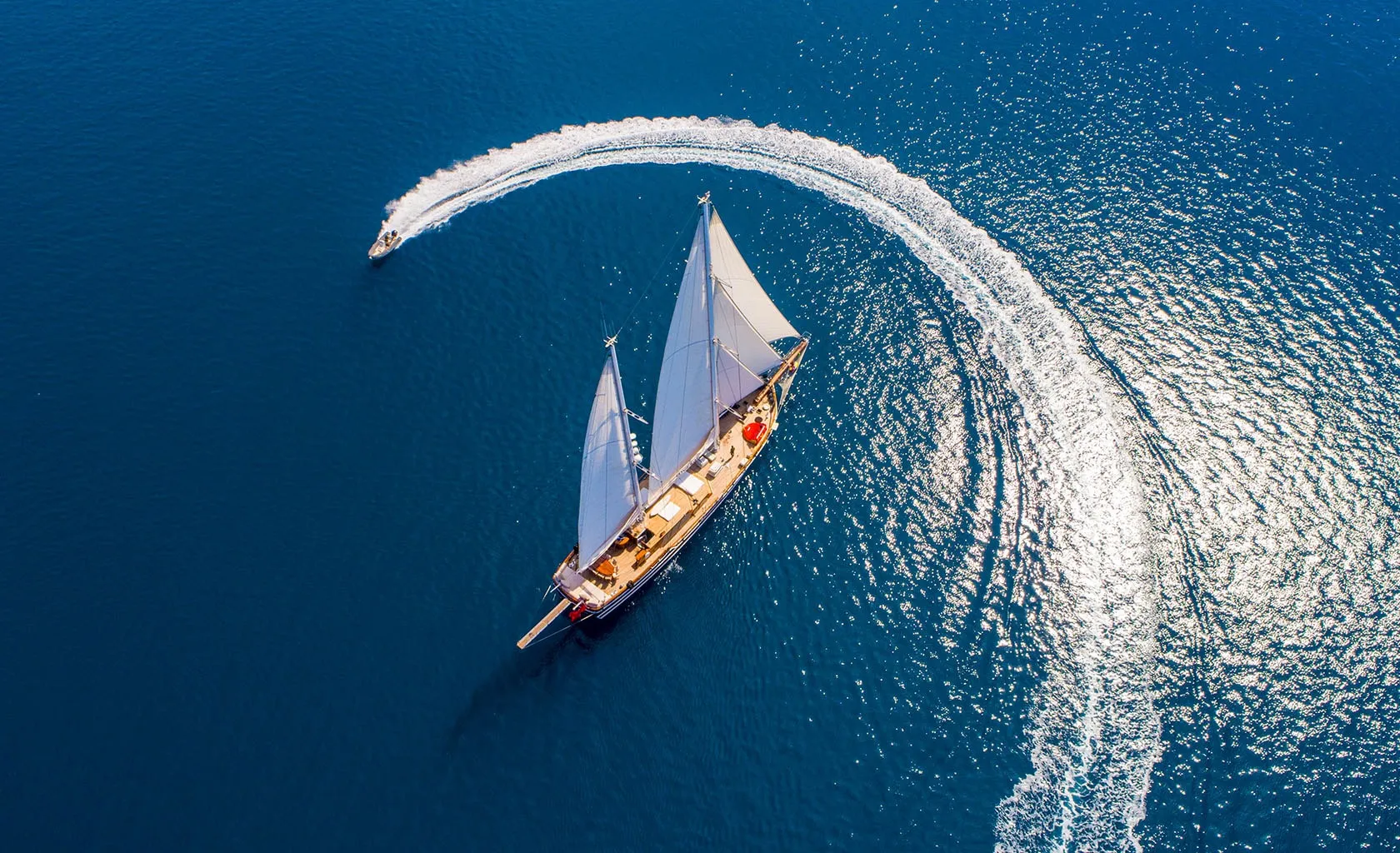 Goolets' Life Is Good Era
Revealing Goolets' brand new homepage, our values, and our recommended formula for a good life
We are extremely proud that along with the launch of our new web page Goolets.net (with a new logo), we are also symbolically bringing a fresh mindset and the start of a new era for our company. We have fully embraced our "Life is Good" mantra, and are happy to share this formula with you as well.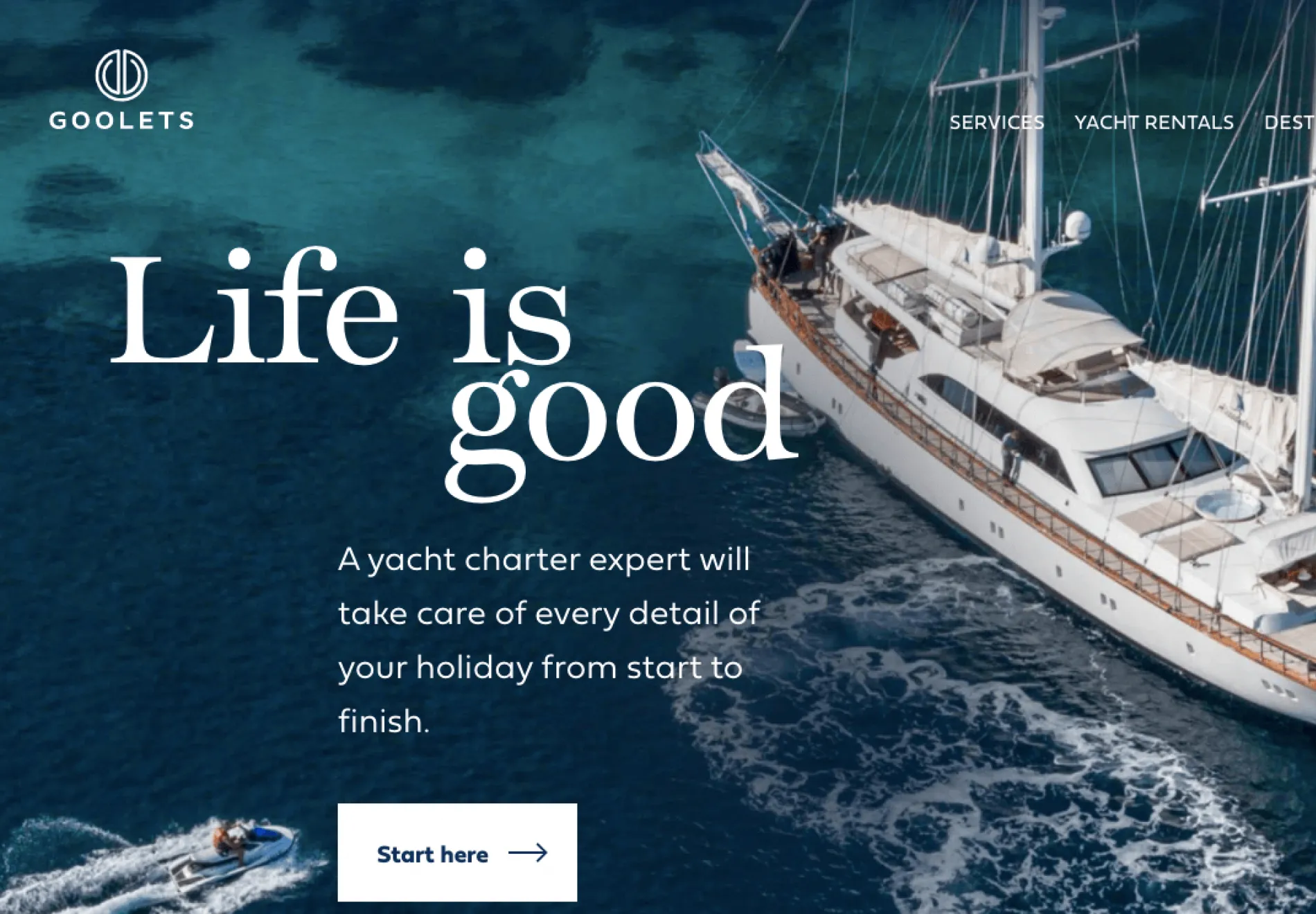 During the COVID-19 pandemic year of 2020 we continued working hard, making the most of that period. We didn't just create a new page, but we also took time for some introspection.
Our focus, priorities and values were revamped, and we created a winning formula for a GOOD LIFE, the principles of which everyone at Goolets is aiming to live in alignment with.
This blog post will take you on a journey through our NEW PAGE, where we will share our formula for a GOOD LIFE as well as WHY each section on the page was created.
Secret formula revealed - "LIFE IS GOOD" when...
At Goolets, we believe in two key things:
Hard work, and striving to be the best person we can be;
Chartering a yacht is the best type of holiday a person can experience.
So we combined these together and re-wrote our core values, where we try to incorporate these two points as much as possible. Everyone at Goolets is working at becoming the best version of themselves. And everyone at Goolets will celebrate their successes onboard a yacht, whether before, during or after the summer season.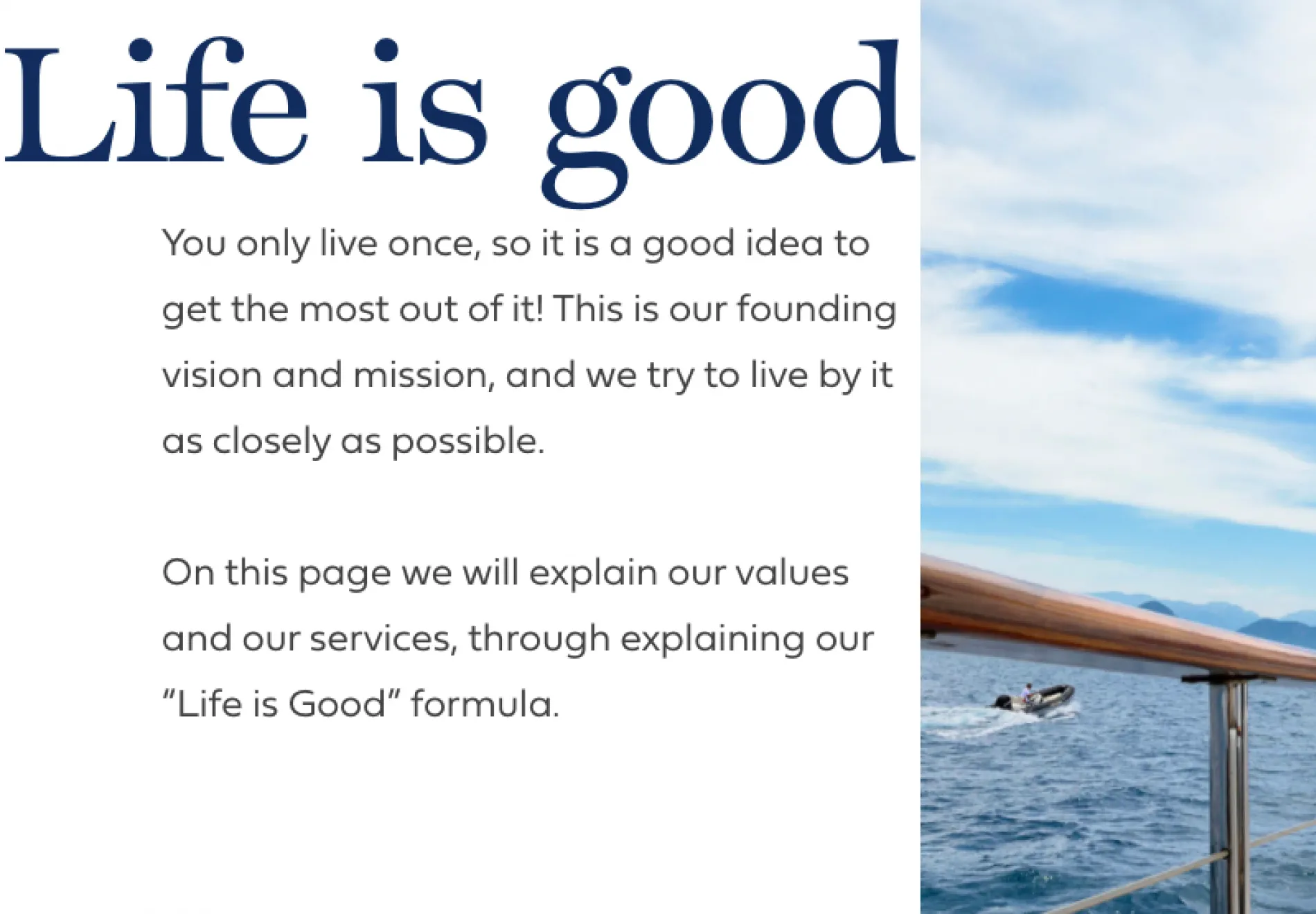 You can read more on the 10 core values we at Goolets live by, on this page:
GOOLETS.NET. Main sections and the purpose behind it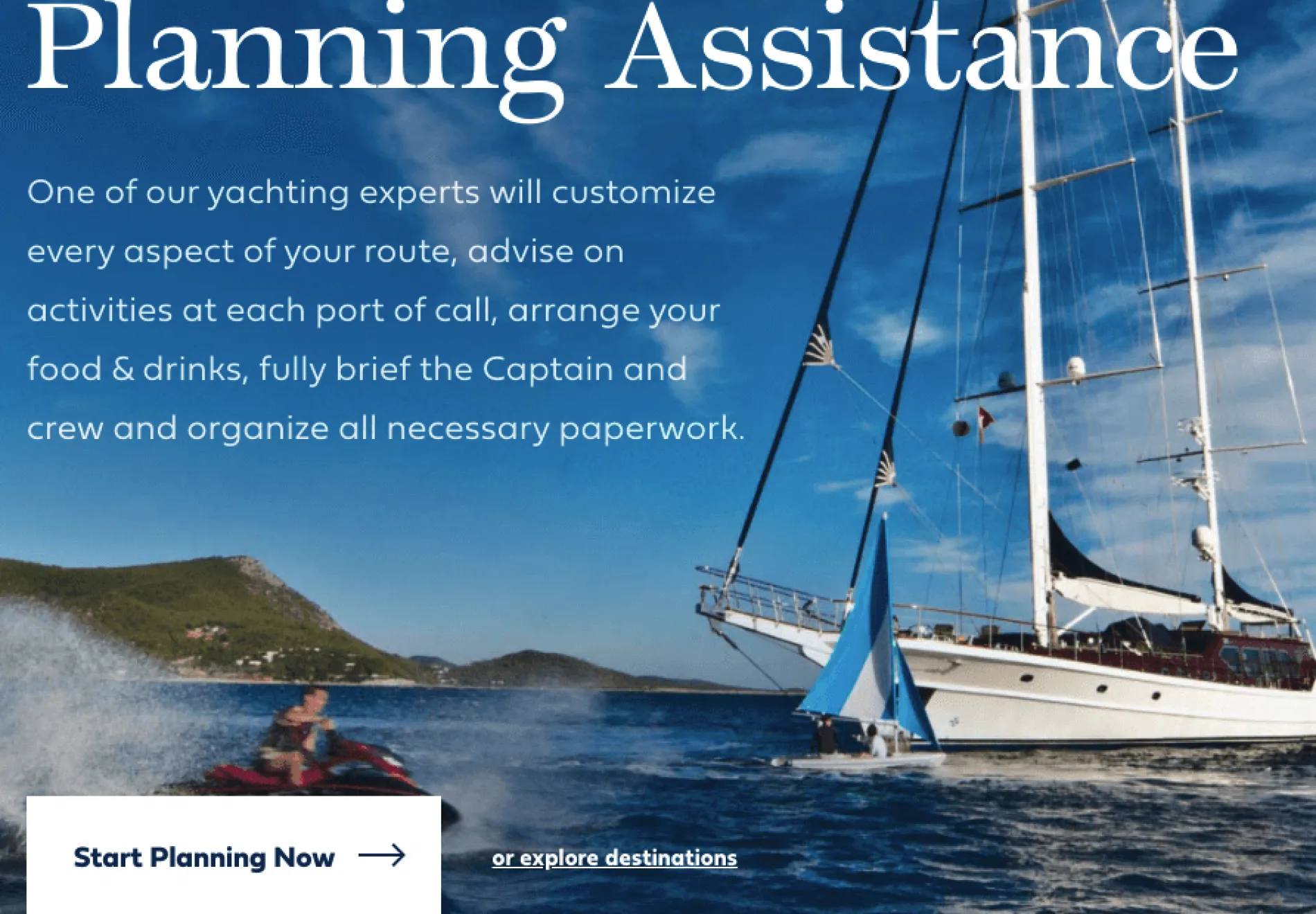 Home Page:
We do our best to explain in clear terms what we do.
We train our Yachting Experts (sales team) to find the best possible yachts for our clients.
We train our Destination Experts (customer support team) to prepare charter groups for their holidays in the most efficient way, to ensure they get the most out of their holiday.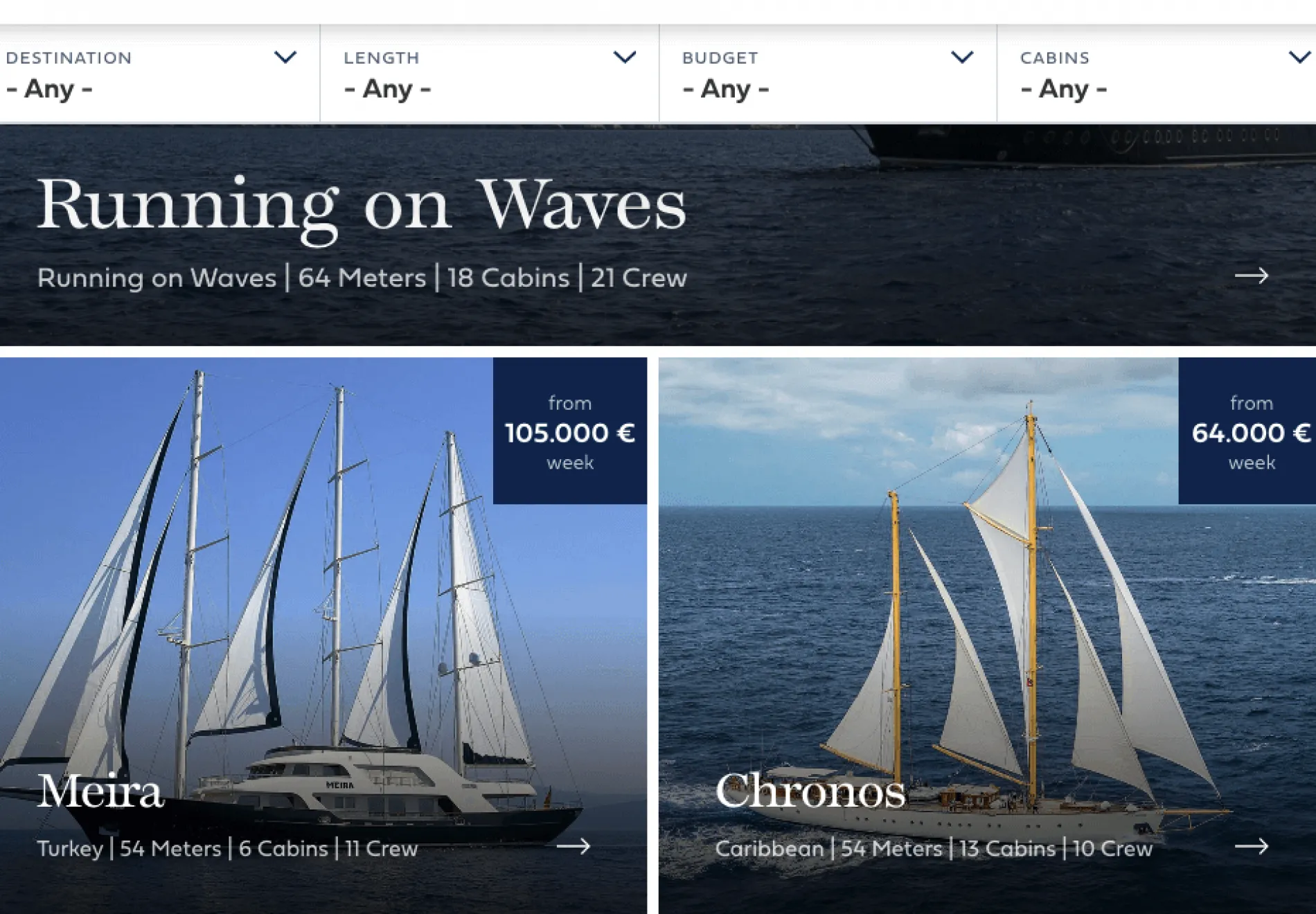 Yacht Fleet:
We try our best to provide an overall picture of what yacht options are available in the market.
We are not a "search engine". We are a "human to human" oriented company. While there are thousands of yachts we can offer through various yachting search engines, we try to create a simple search that provides a broad overview of yachts available for charter at each destination.
Yacht searches are not our main focus - our main goal is to do all the homework, and find the best option for you and your group with your expectations and preferences in mind.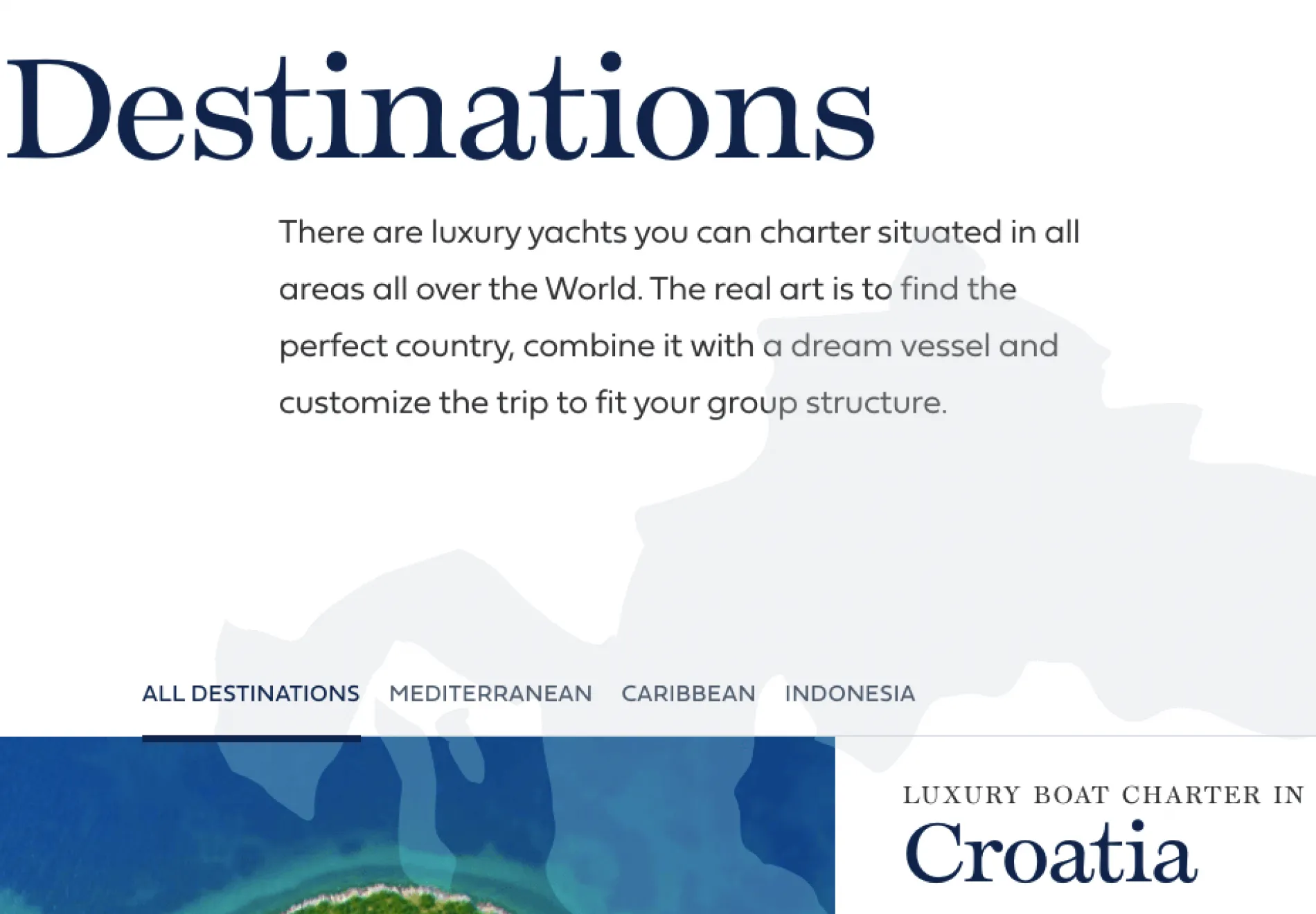 Destinations:
A page to inspire you and show you the way.
When clients are still at the start of their yacht search and are exploring where to go on their next boating adventure, we created a page to summarise all our main destinations, giving highlights of each.
On this page, you can gain inspiration and ideas as to which part of the world you would like to charter in.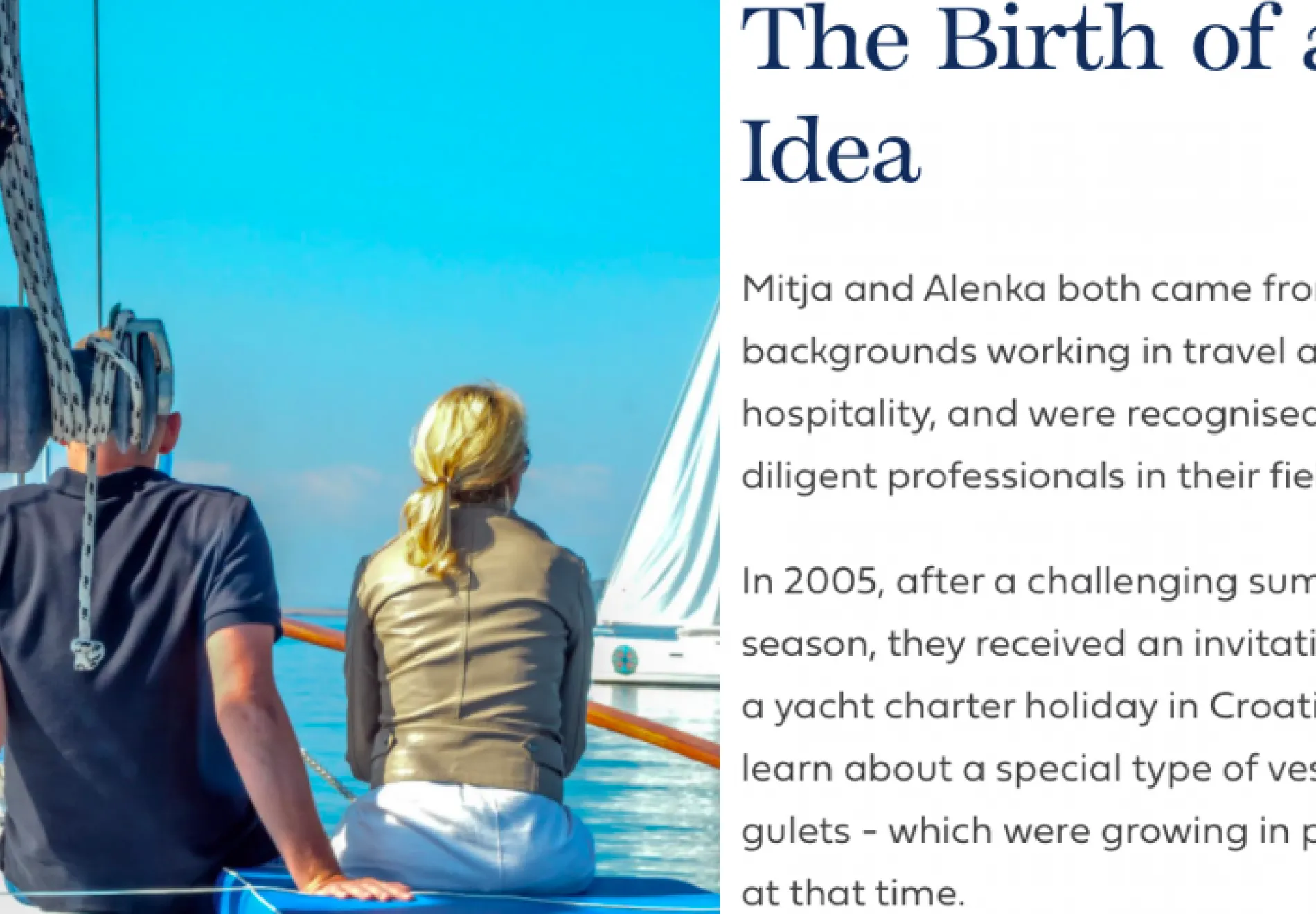 Our Story:
A page to really show you who we are.
We are not (yet!) a multi-billion dollar corporation, nor do we try to present ourselves as one. We are a family owned operation that started with a simple idea. Our company was built on hard work and strong values, and we like to do business with people with similar values.
We think it is important that you understand who you are dealing with, so we are happy to share our entire story (thus far) on this page.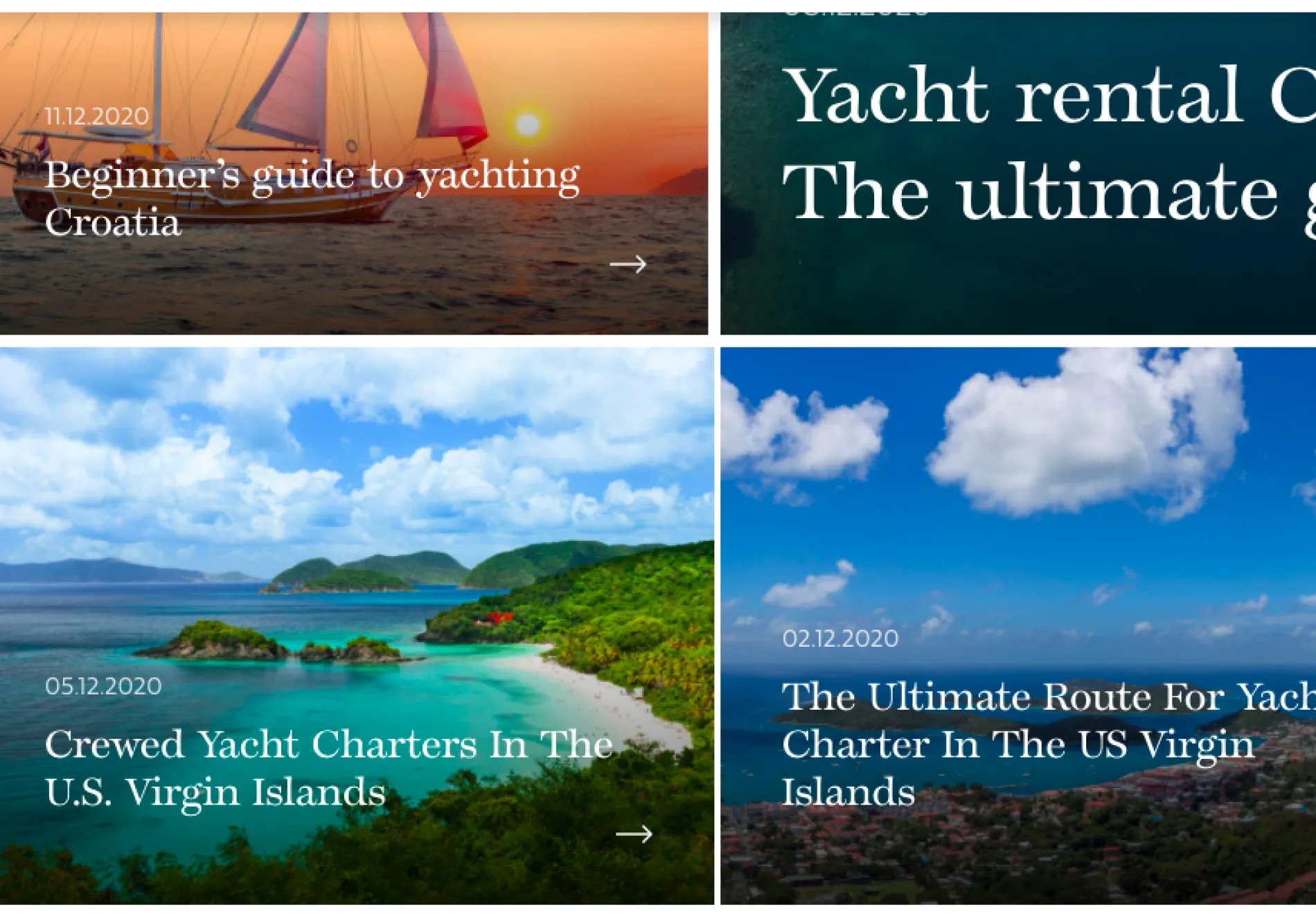 Yachting News:
Instead of talking about how much we know about yachting, we prefer to show you.
Yachting and gulet-type vessels are our passion, and we love to explore, and write about our experiences. Our "Yachting News / Blog" section is full of good advice, insider news, and interesting/useful information that can help you become educated about all aspects of a yacht charter and destination, find inspiration, or just show you a fun side of yachting.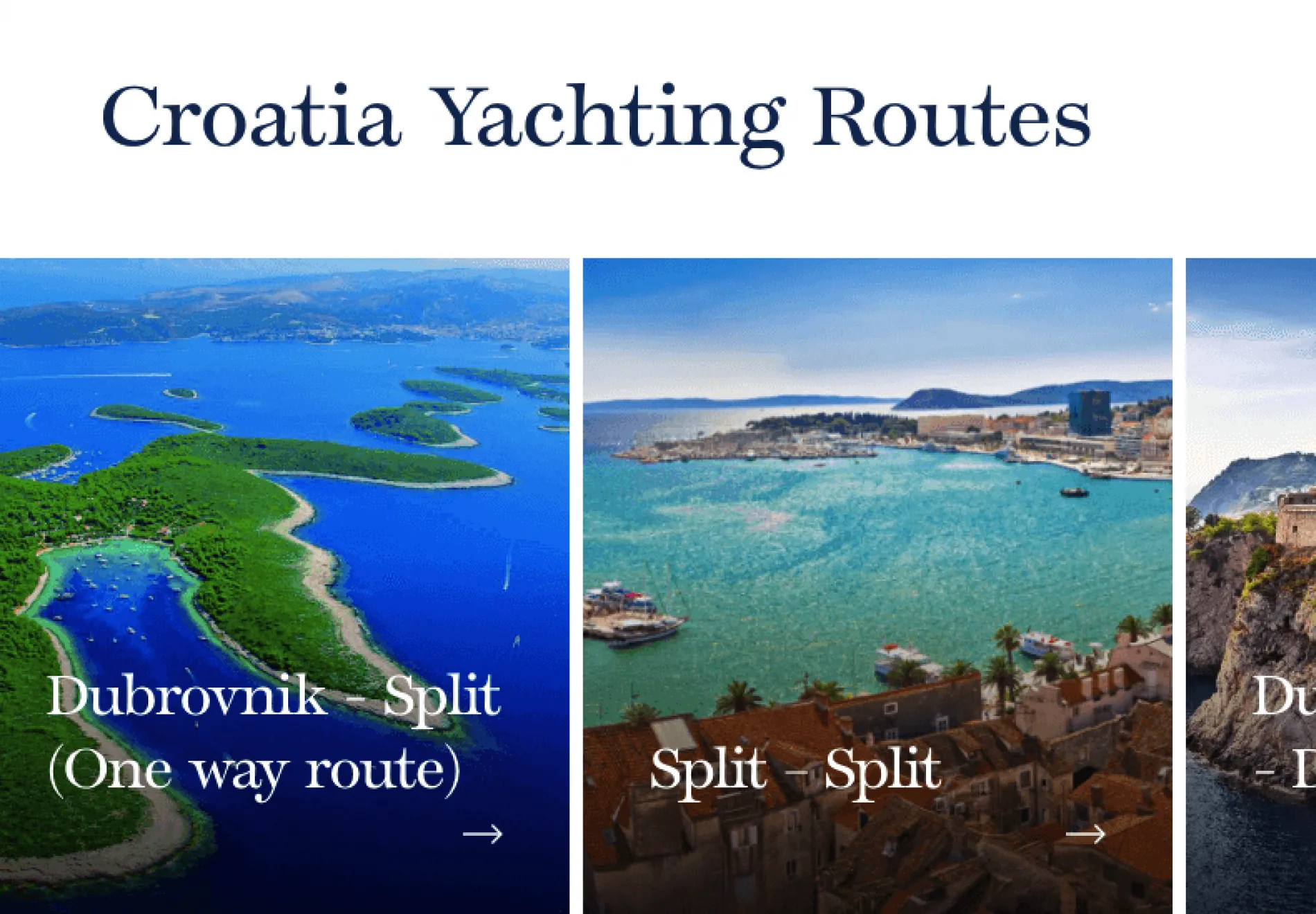 Yachting Routes:
Currently we offer more than 70 different yachting routes/itineraries that can all be customized according to our clients' personal preferences, providing almost unlimited combinations.
Each destination has several "most popular" itineraries offered, and each route can be explored in a different way to best suit your group structure. If you visit Dubrovnik in Croatia for example, the experience of this town can be arranged in a completely different way depending whether you are a party group, a group of active seniors, travelling with small children, or arriving with teenagers. Itinerary customization is one of our key areas of expertise, and one the things that will take your holidays from good to great.
Yachting Guides:
Depository of books, guides and brochures to help you get the most out of your holidays.
This is just a fraction of everything you can find on our page, created to help our valued customers with INSPIRATION (where to go, what to book, and what to do at each stop en route), and EDUCATION (how to optimize your holiday).
We invested more than a year of hard work and many resources to this page, and we are proud of what we have created.
But truth be told, this page represents just 10% of our main business model.
Our true value lies in the people that work at Goolets - our "Dream Team", and our partners - the yacht owners.
This brings us to the first point in this post - LIFE IS GOOD!
When we have a customer who shares our values; when this customer is in the safe hands of one of our expert salespeople and a customer support representative, all who are aligned with this purpose - collectively we can help to make life good.
When we send you on a yacht charter where the crew and the owners think the same way, LIFE WILL BE GOOD FOR ALL PARTIES INVOLVED!
Organisation will be flawless; and even the likelihood of good weather increases! :-)
If you are interested in experiencing the best holiday of your life, and you too believe that life is good when you are relaxing on a yacht during a well-deserved holiday, please send us an enquiry; it is our pleasure to assist.