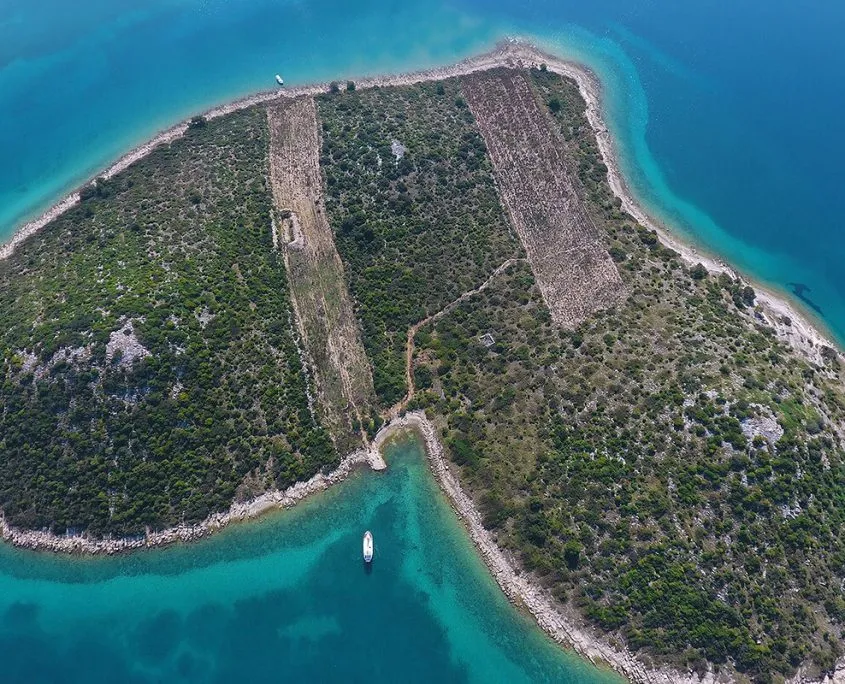 Top Croatian islands to visit
Recently I came across this interesting article, which was published by Guardian on Facebook, and I thought it would be interesting to share it. It is a good combination with the Cruise Croatia concept!
I would agree with most of the things written in this article. I would maybe also add BEST FOR NATURE (which are Kornati islands) and best for HIKING AND SPORTS (which is Brač island with Vidova Mountain and BOL on Brač which is perfect for water sports).
If you decide to cruise Croatia all these places are amazing..and the best thing is you can have the combination of several islands in a single week.
Enjoy!
Croatia's stunningly beautiful islands tend to get overrun in peak season, but late August and September are the perfect time to enjoy warm waters, ancient towns, and fantastic food.
Vis is an ideal romantic hideaway. As well as tucking yourselves away on one of the numerous spectacular and secluded bays, you can tour the island, discovering its extensive vineyards, palm, pine, olive, oleander, fig, carob and mulberry trees, and more than 300 herbs (ideal for self-catering), local seafood and wine.
My favourite "domestic" restaurant (as places that use only local or eco- produce are known) is at Stoncica Bay. Run by the Lincir brothers, it overlooks an idyllic cove. Also good are Kantun towards the Kut end of Vis town, and for a romantic meal, the palm-filled arboretum restaurant-bar of Villa Kaliopa makes a magical setting.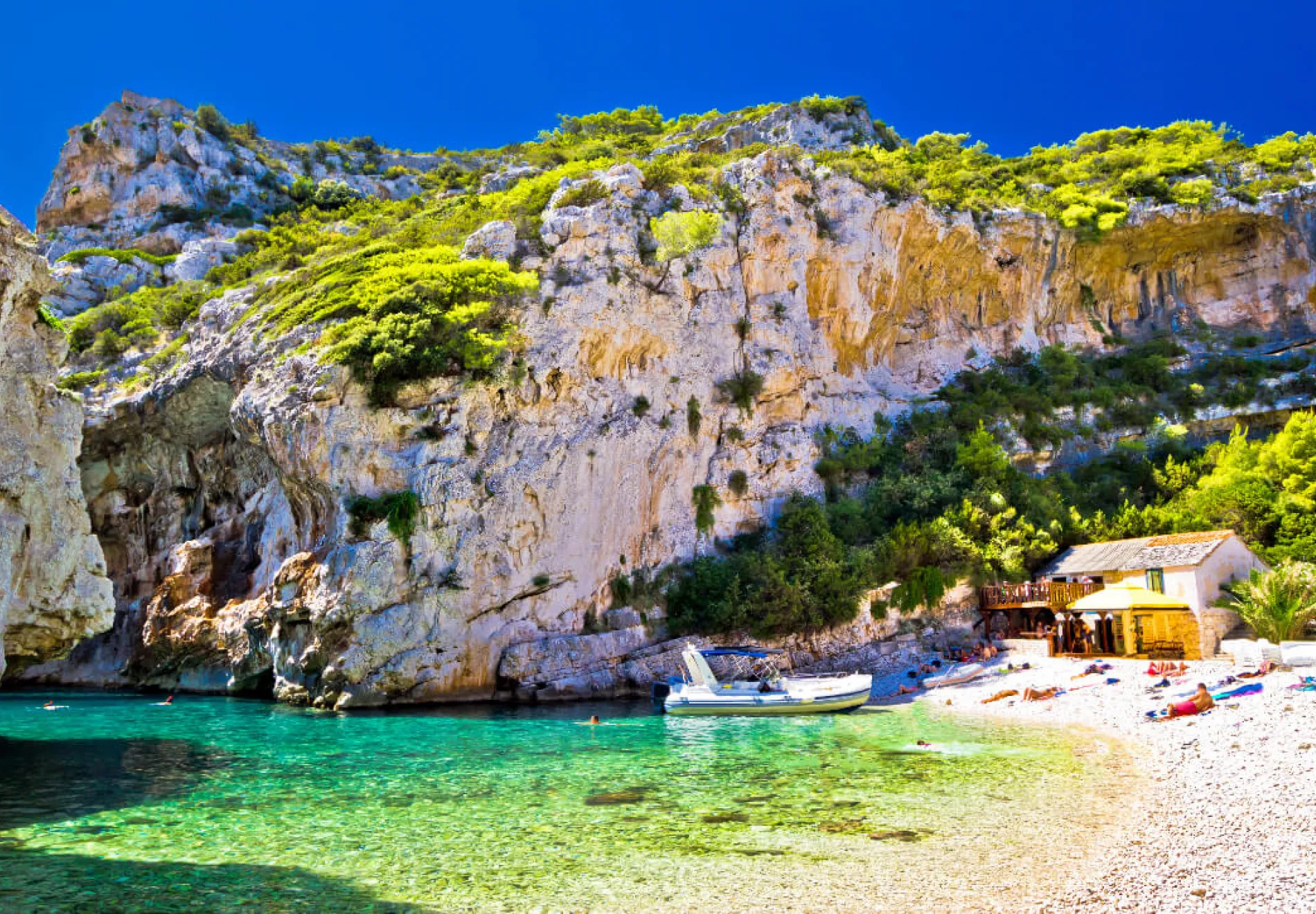 Elsewhere, you can marvel at the old fishing boats at Komiza, on the southwest of the island, investigate military history from Venetian to English to Tito, or snorkel in the emerald waters of Stiniva Cove, watching out for loggerhead turtles and bottlenose dolphins.
Best for culture: Korčula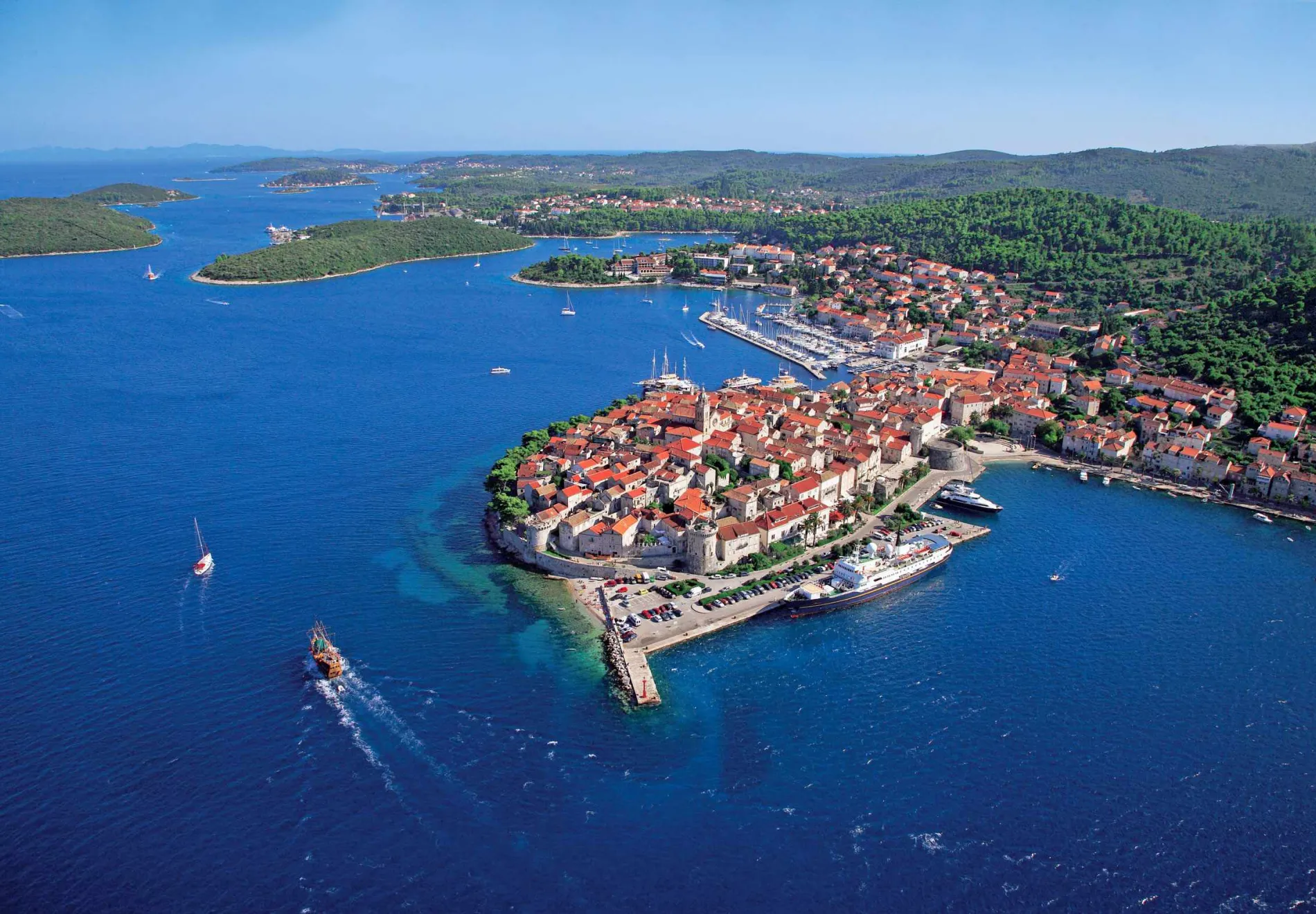 This island was called Korkyra Melainia, "Black Korčula", by the ancient Greeks because of its dense oak and pine forests. Korčula combines a hint of Dubrovnik chic with an abundance of natural beauty. Just like Dubrovnik, the medieval old town of Korčula is squeezed onto a peninsula.
The narrow stone lanes all lead down to the sea from the pretty St Mark's Square with its 15-century cathedral and museum. The latter houses Greek and Roman artifacts from the island and Venetian art, as well as documenting the local shipbuilding and stone masonry traditions.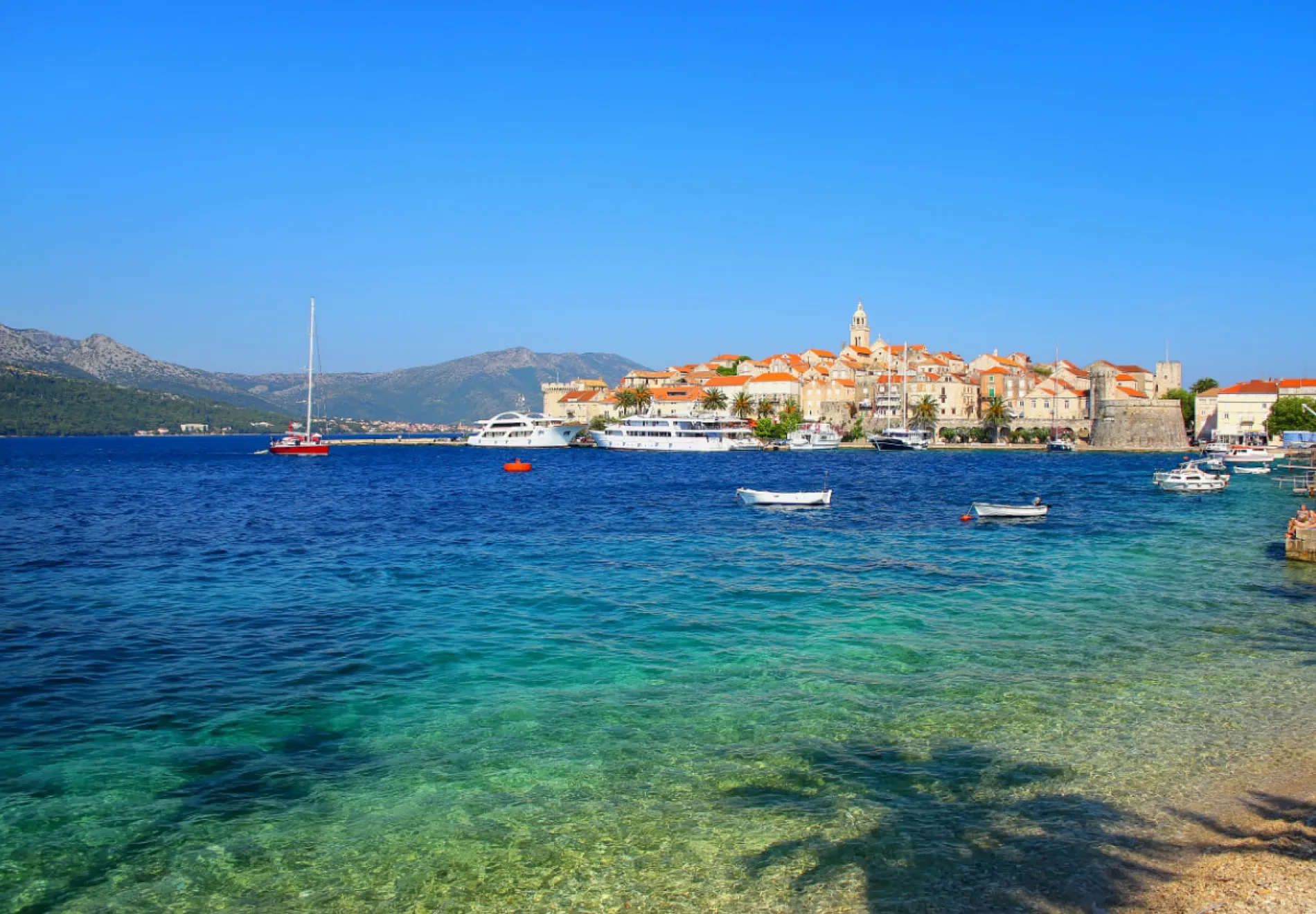 As well as the architectural splendor, sample the work of Croatian artists in the Gallery Vapor, before retiring to a cafe on the tree-lined promenade overlooking the sea and the 48 smaller islands that make up the Korcula archipelago. Catch a taxi boat to Badija or Vrnik, just off shore, or head inland to visit the vineyards and bell-towers of Zrnovo.
Explore Korčula
Best for relaxation: Mali Lošinj
Situated in the Kvarner region of the northern Adriatic, and reached by ferry from Zadar, Mali Lošinj is an island in an archipelago of more than 30 small isles. The color of the sea is an astonishing deep green as the island is heavily forested. Because of this, it's known as the island of vitality, ideal for those needing a rejuvenating break.
Renew your sense of smell at the Aromatic Island Garden on the edge of town, where a guided tour takes you through a heavenly sample of the island's flora and fauna. Then get hiking through the Cikat park and forest.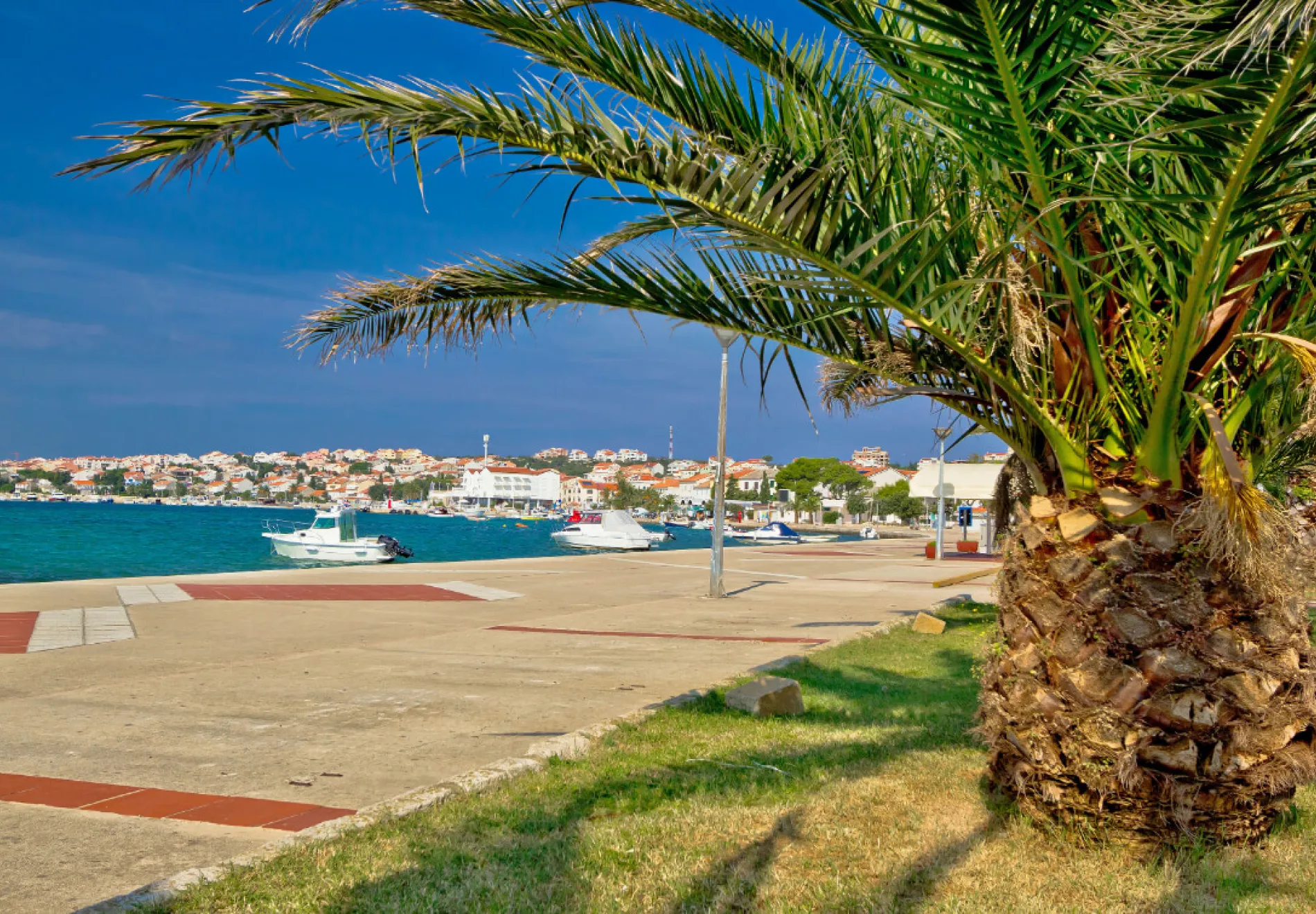 Pag is known for its stunning moonlike landscape, its secluded coves, and for cheese, lamb, lace, and salt. For peaceful, rocky bays, you should aim for Proboj, though best of all is Lun on the northernmost end of the island. The town (with an Illyrian and Roman past) also boasts vineyards and olive trees, and the salty grass (from strong sea winds) gives the sheep's cheese and meat its distinctive flavor.
Visit a family-run cheese factory in the village of Kolan and in Pag town there's a salt museum and a gallery of traditional lace. Also here is the small, friendly Dalmatian-style Konoba Bile (konoba means tavern), serving local prsut (Dalmatian double-smoked ham), sardines, the famous cheese, local brandy, and wines. You may also hear locals singing traditional songs.
Best for beauty and buzz: Hvar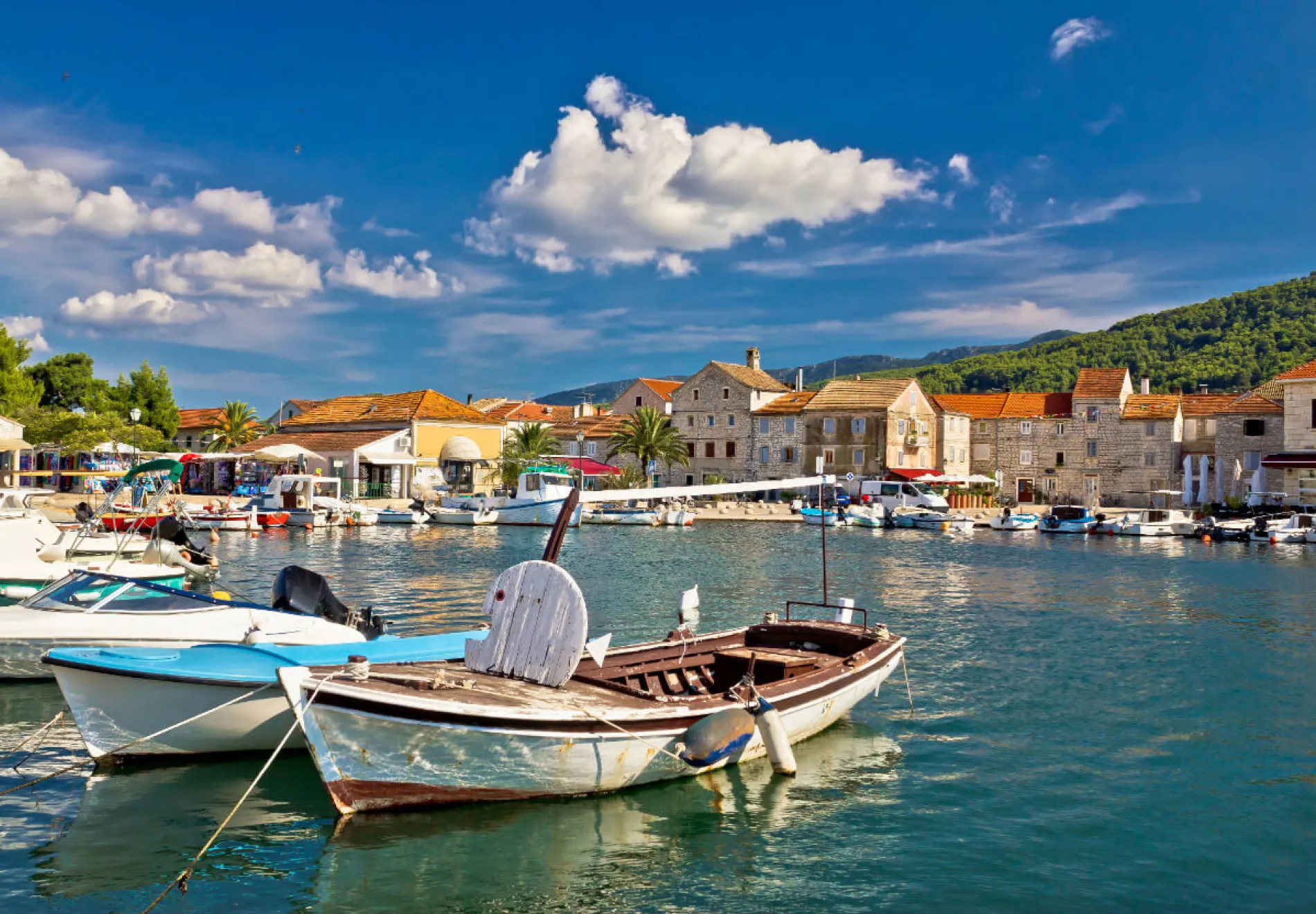 The ferry arrives in the old town, Stari Grad, which lies at the bottom of a stunning five-mile-long bay, sheltered by densely wooded hills. The town was founded in the year of Aristotle's birth (384 BC) and is a maze of stone alleys, along which Edward VIII and Mrs. Simpson once lost themselves.
In the center of town is Tvrdalj castle, home of 16th-century poet, Petar Hektorovic. It has a tower, a baroque portal, a pond teeming with mullet and an exquisite garden.
If you want to join the designer party crowd amid exquisite Venetian and Austrian architecture, take a 20-minute bus ride to Hvar town. In peak season, the town is heaving with Italians, non-stop party posers, and, of late, posh English yachties.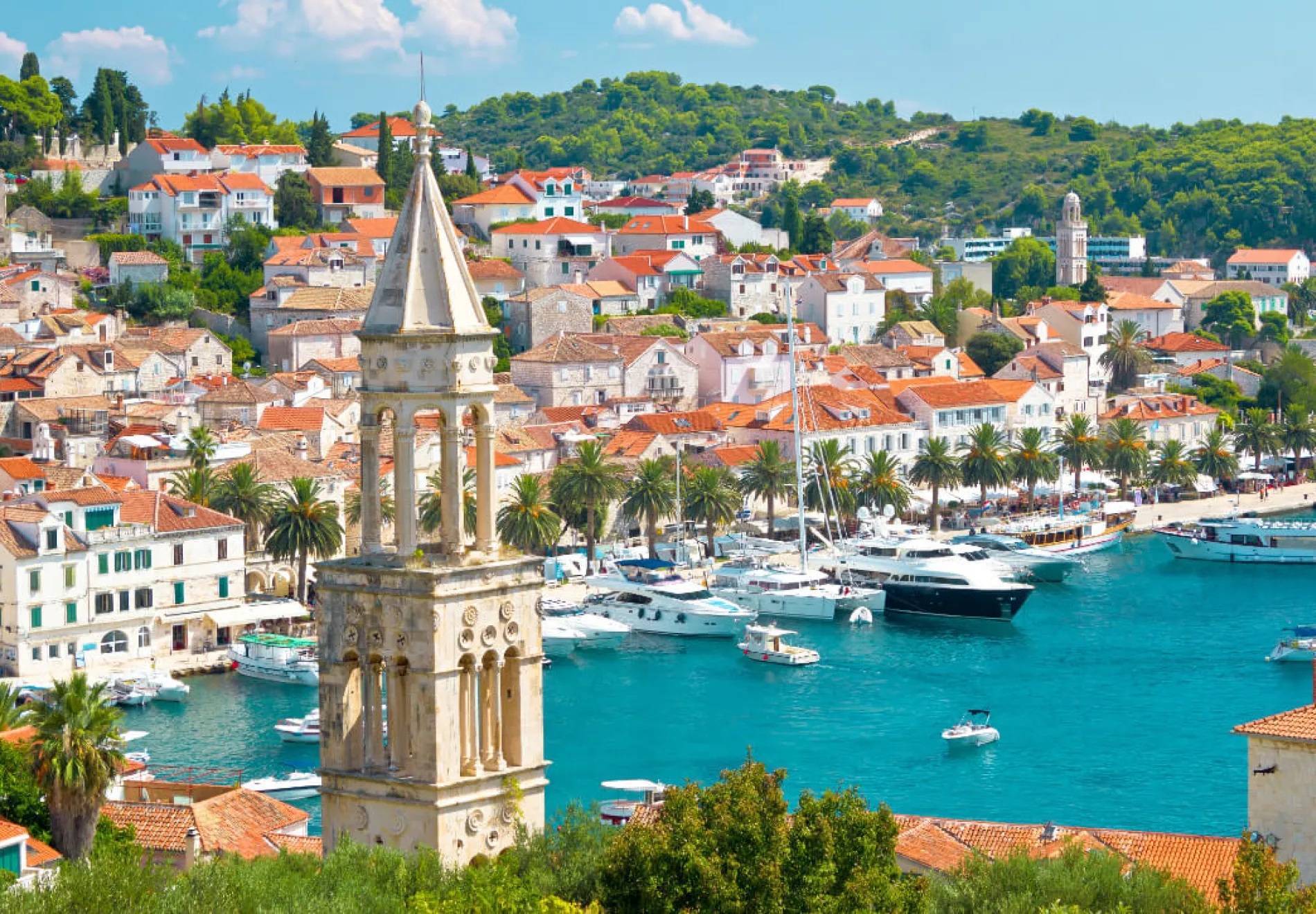 When you're tired of Hvar's bars and boutiques, visit its 17th-century theatre, and the 13th-century Arsenal (once used for repairing war galleys), where you'll find a great art gallery, Hvaroom and a terrace cafe. Most of the nightlife is pretty in-your-face, but down an alley, off the harbour indie club Bar Kiva has a recently installed old oak floor and caters for a cooler clientele, with good music and cocktails. Or watch the yachts (and celebrities) in the harbour from the relaxing vantage point of Caffe Gromit (yes, named after the Plasticine mutt!)
When you decide to cruise Croatia the best part is that besides swimming, sunbathing and eating good food you have so many different things to try out. It can be either sports, history, parties, churches or just taking a walk around the old towns that you can find on every island.
If interested to check Croatia out with a gulet, click here.