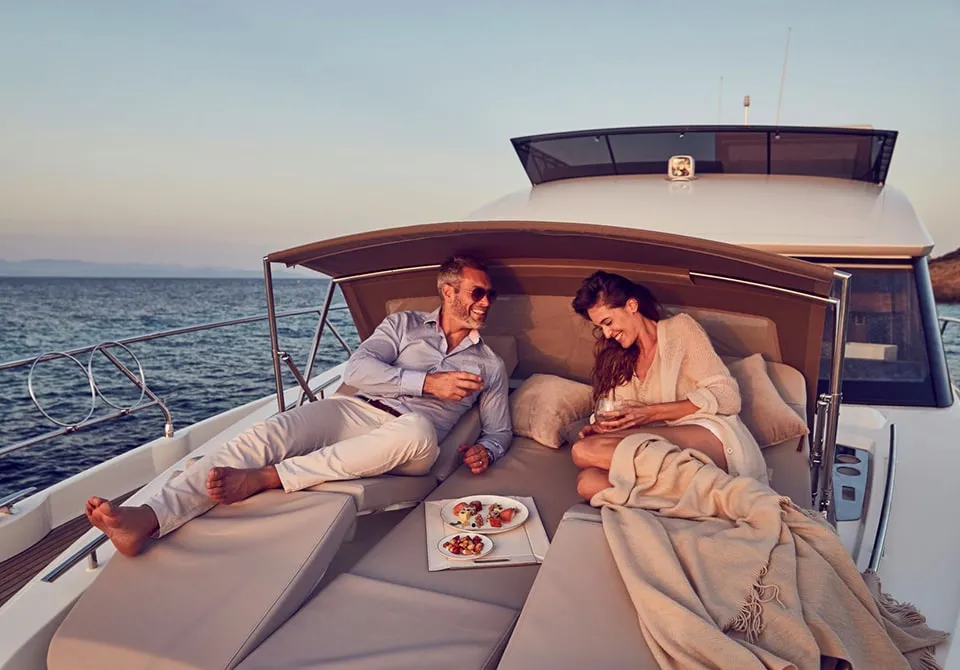 20 Amazing Things To Do on a Gulet Cruise Before You Die…
This is the ultimate list of experiences every single person should do before he dies – on a gulet.
Here we go: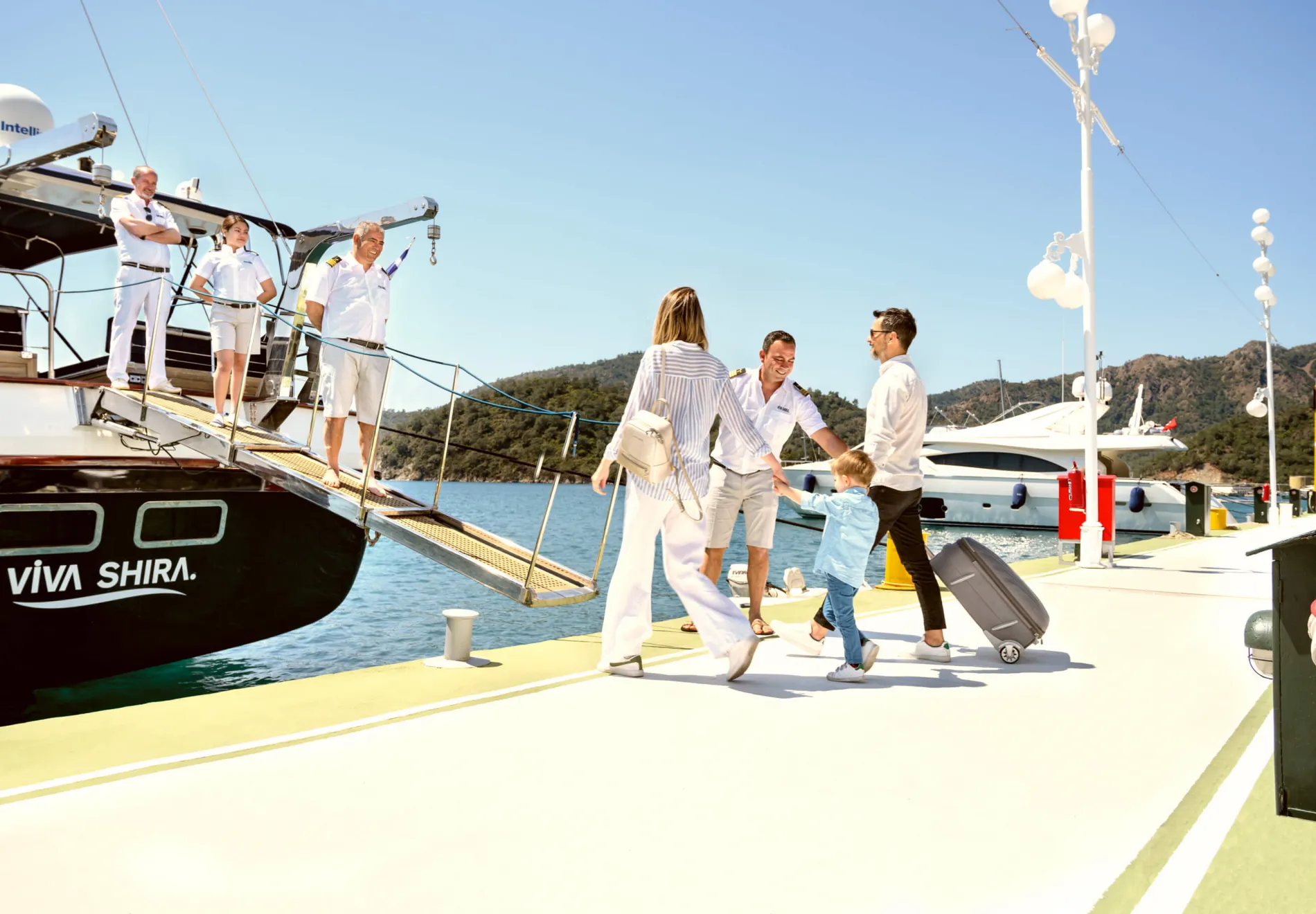 1. Embark on a cruise without waiting in line for 3 hours
It doesn't cost anything – but it makes you feel like a VIP.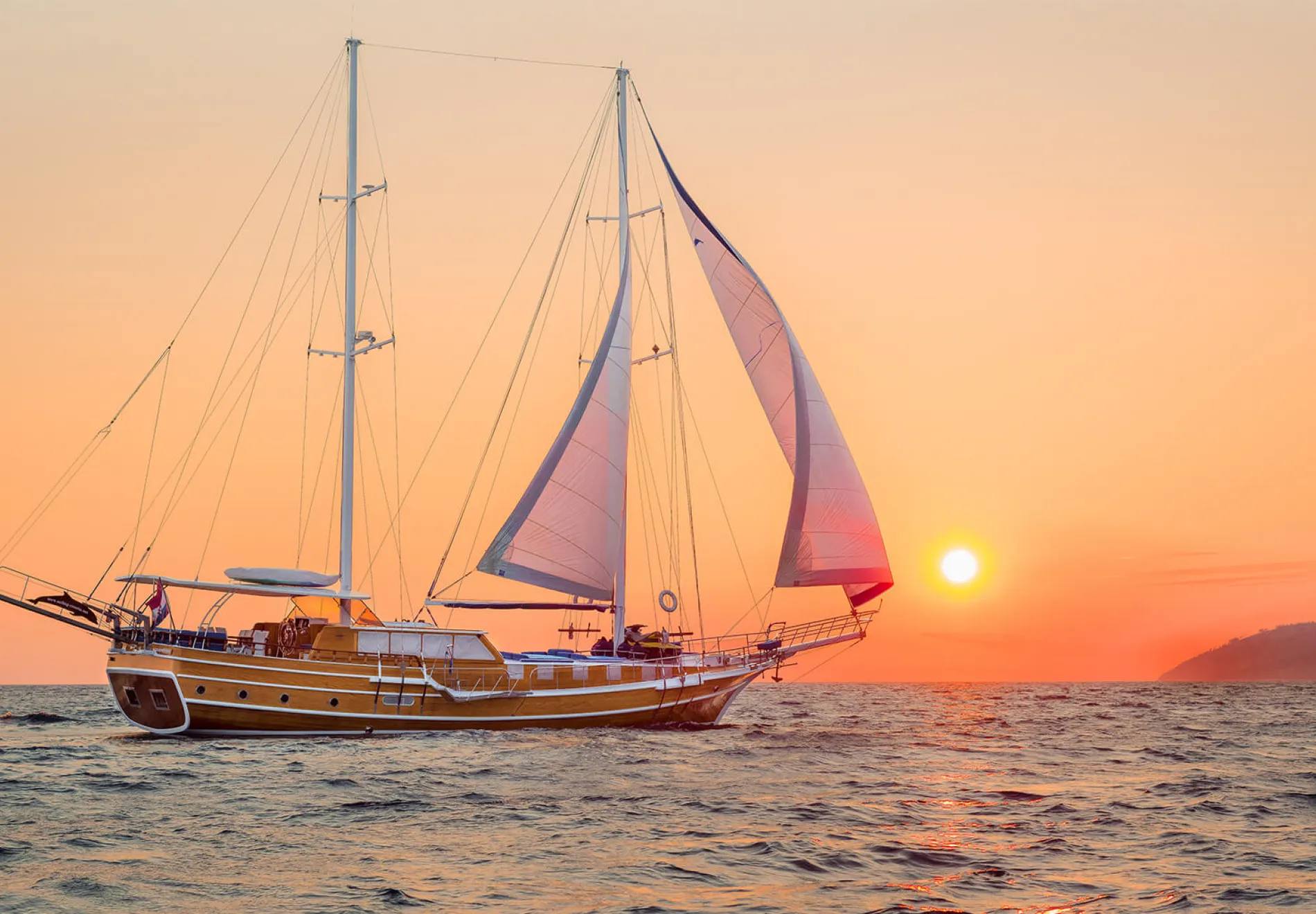 2. Enjoy in this sunset before dinner
This kind of view is abundant when you are on a ship away from civilization.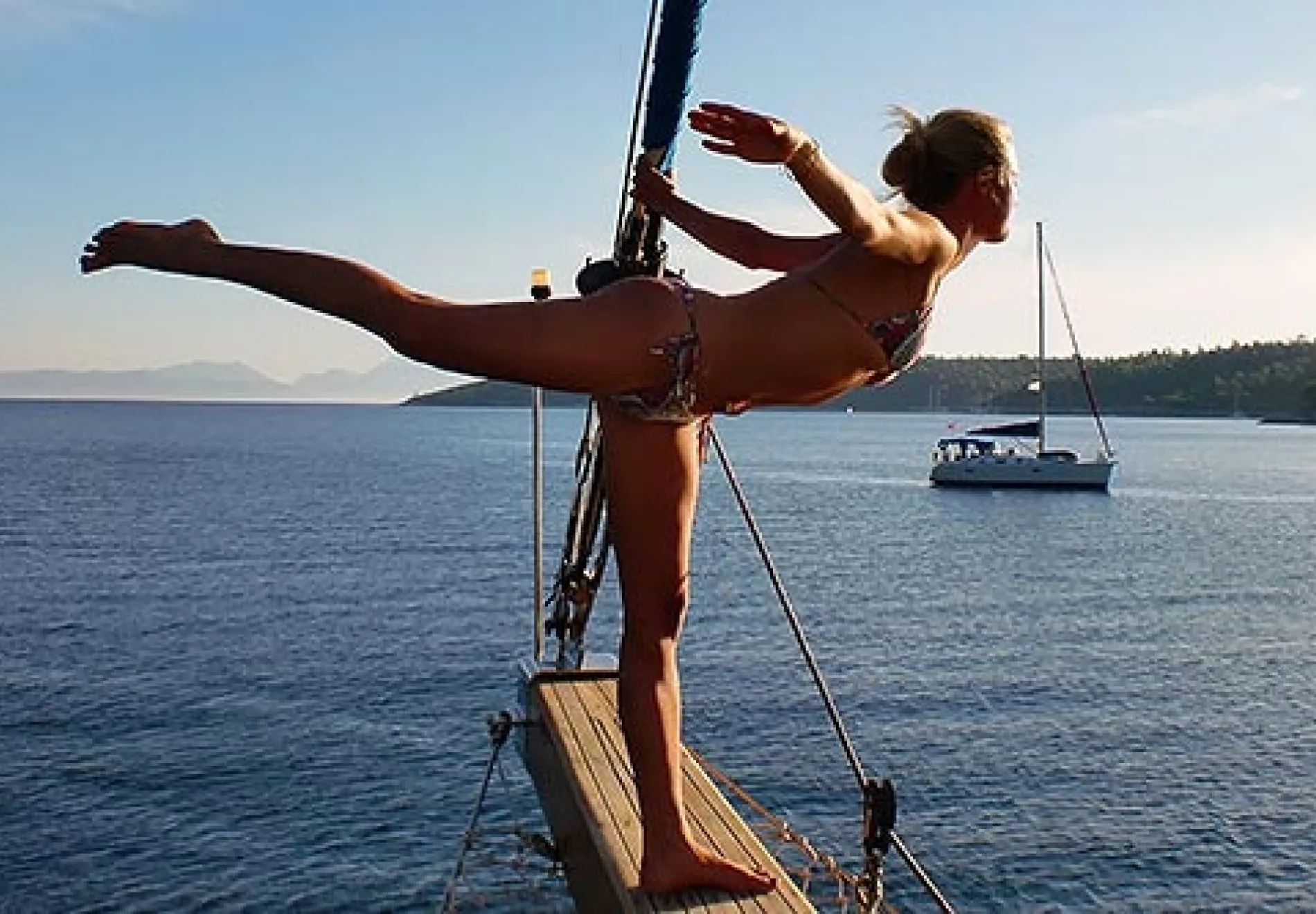 3. Do a swallow first thing in the morning
Early morning waves with a first sunset are pure magic.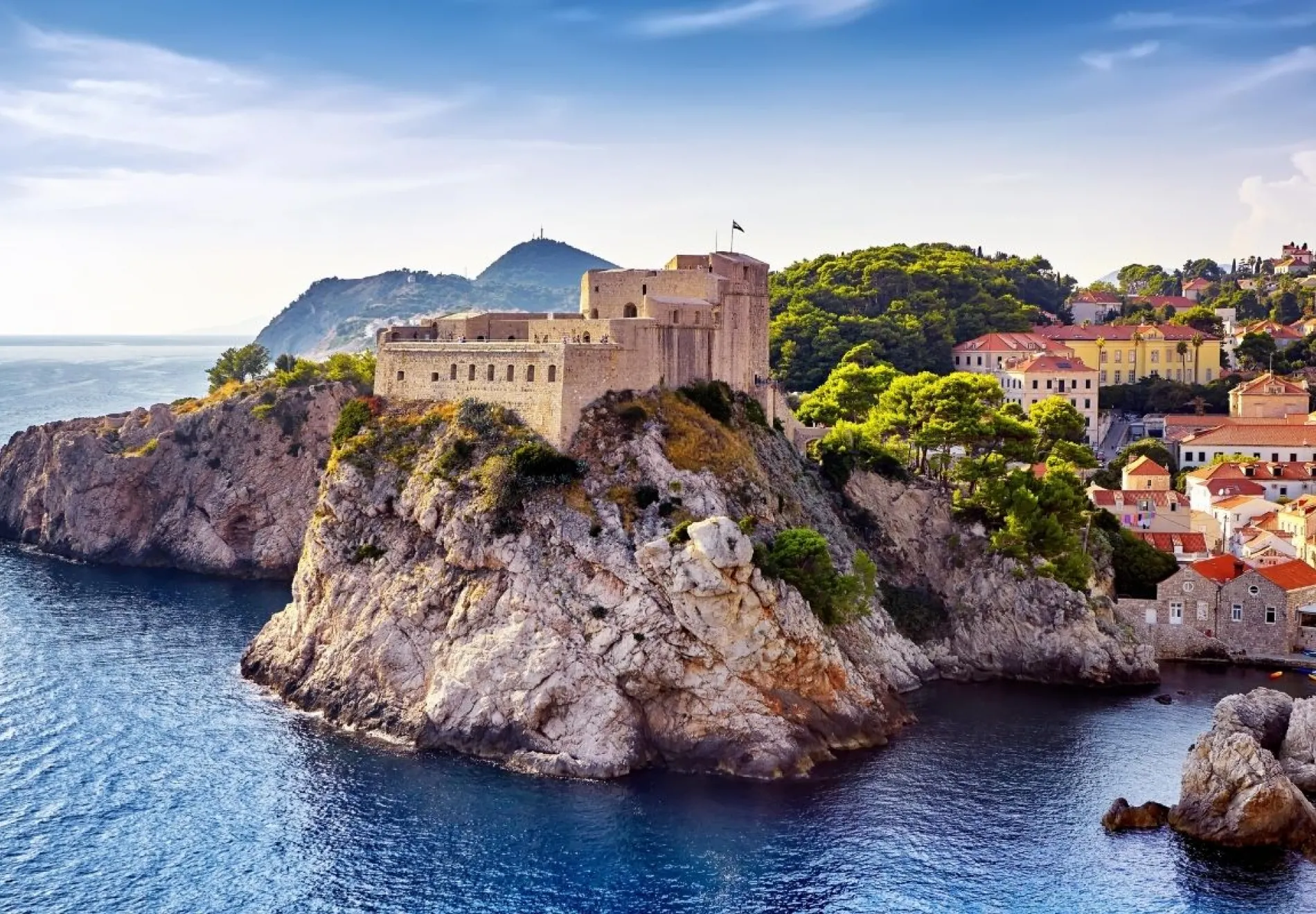 4. Visit Dubrovnik AKA Kings Landing AKA One of the most amazing Towns in the World
Dubrovnik has a special energy. You will understand when you visit.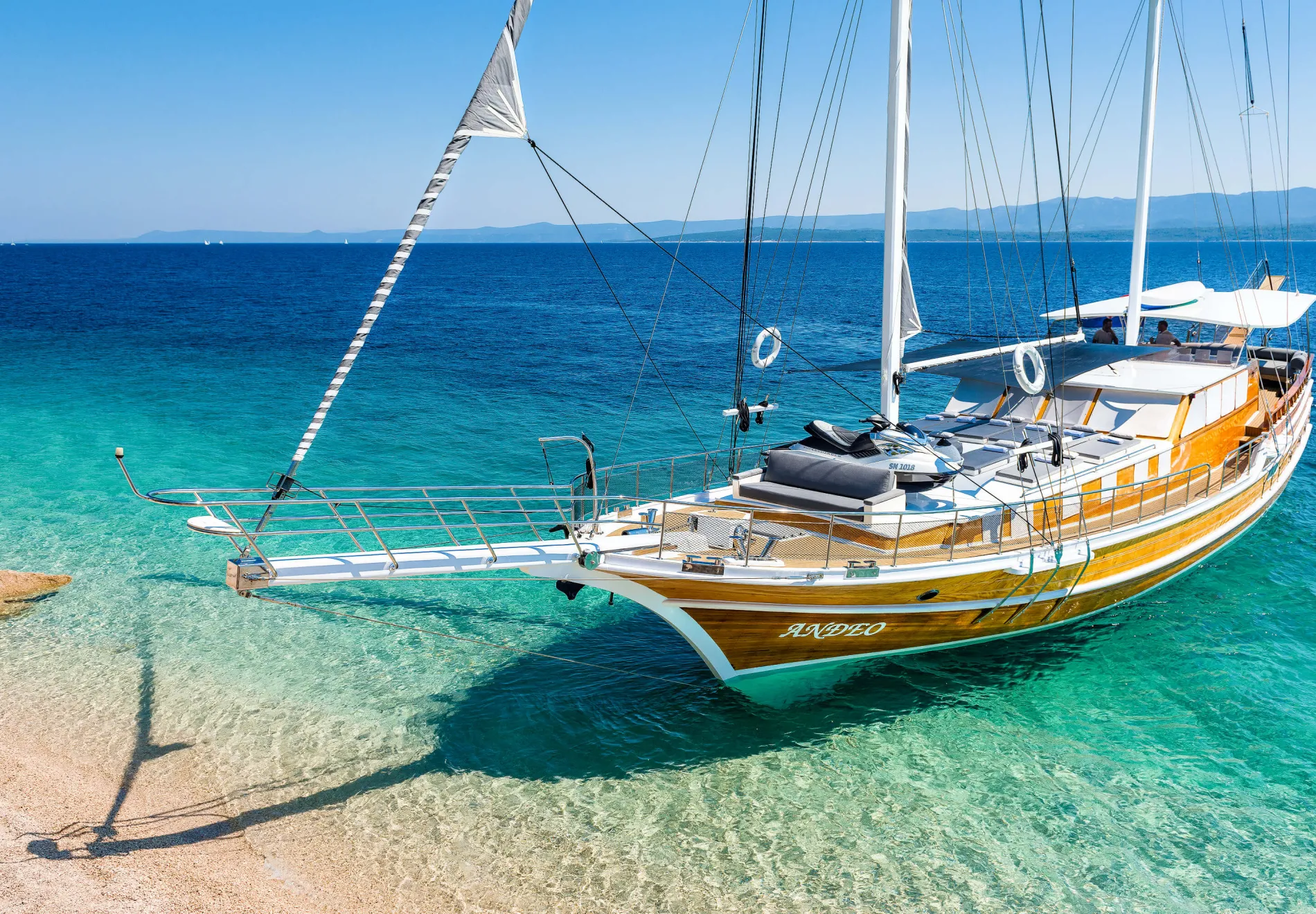 5. Jump into this Turquoise Sea
Would you guess this sea is a few meters deep?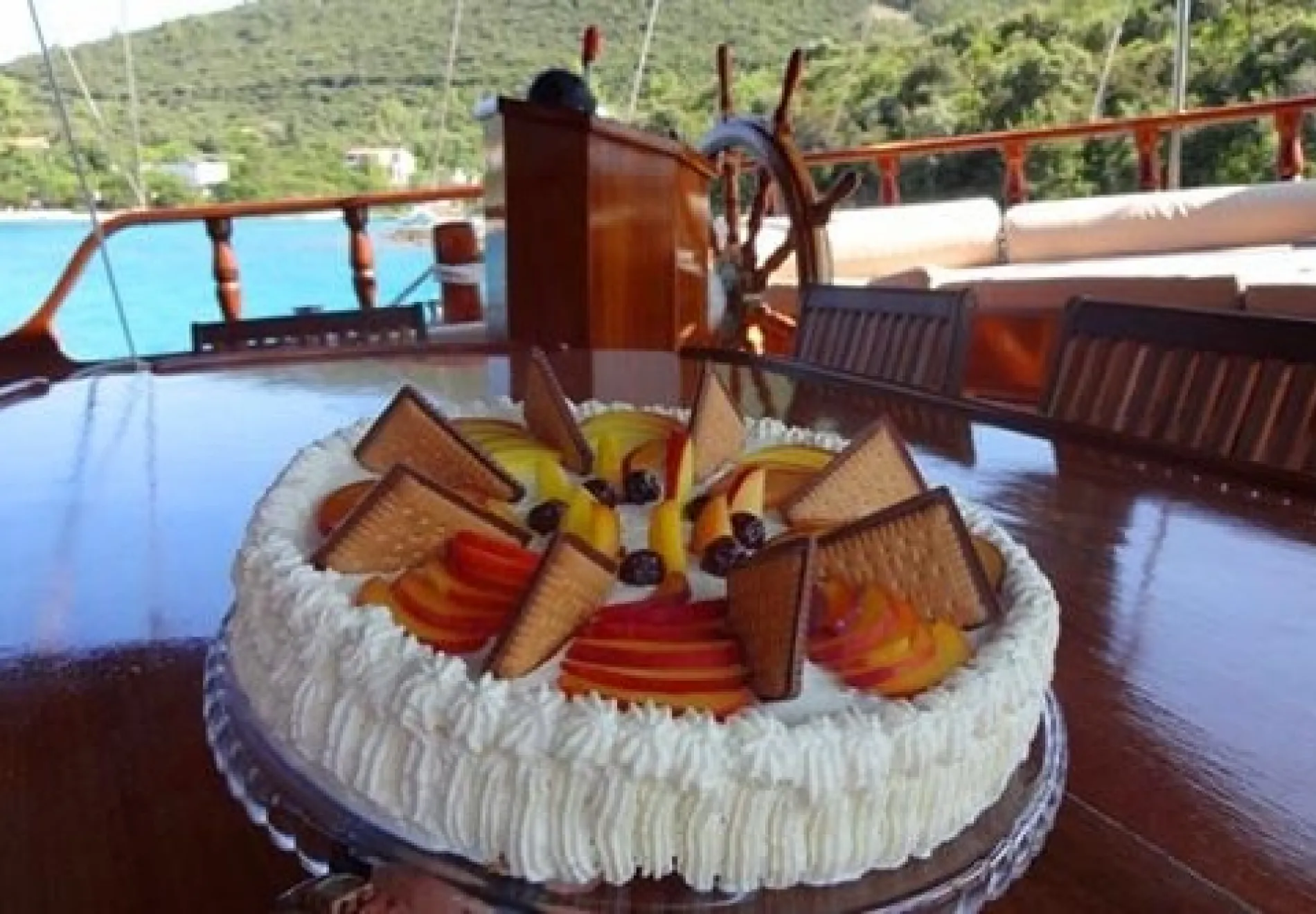 6. Try out the cake made by chef Marko
Yes – you will gain lots of pounds. But every pound will be well worth it.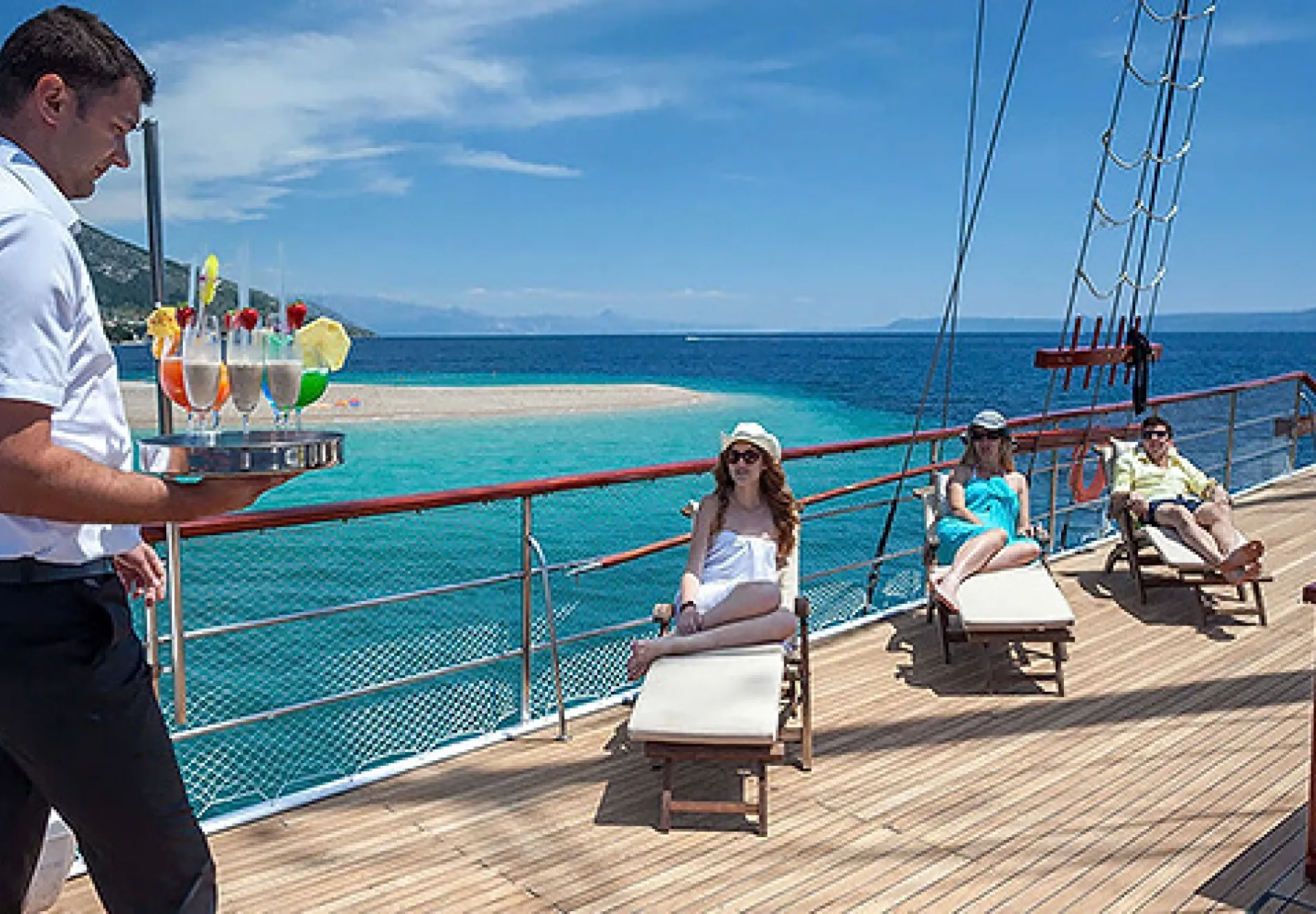 7. Have a drink moored next to Golden Cape on island Brač
Gulet + Drinks served + Golden Cape = memory of a lifetime.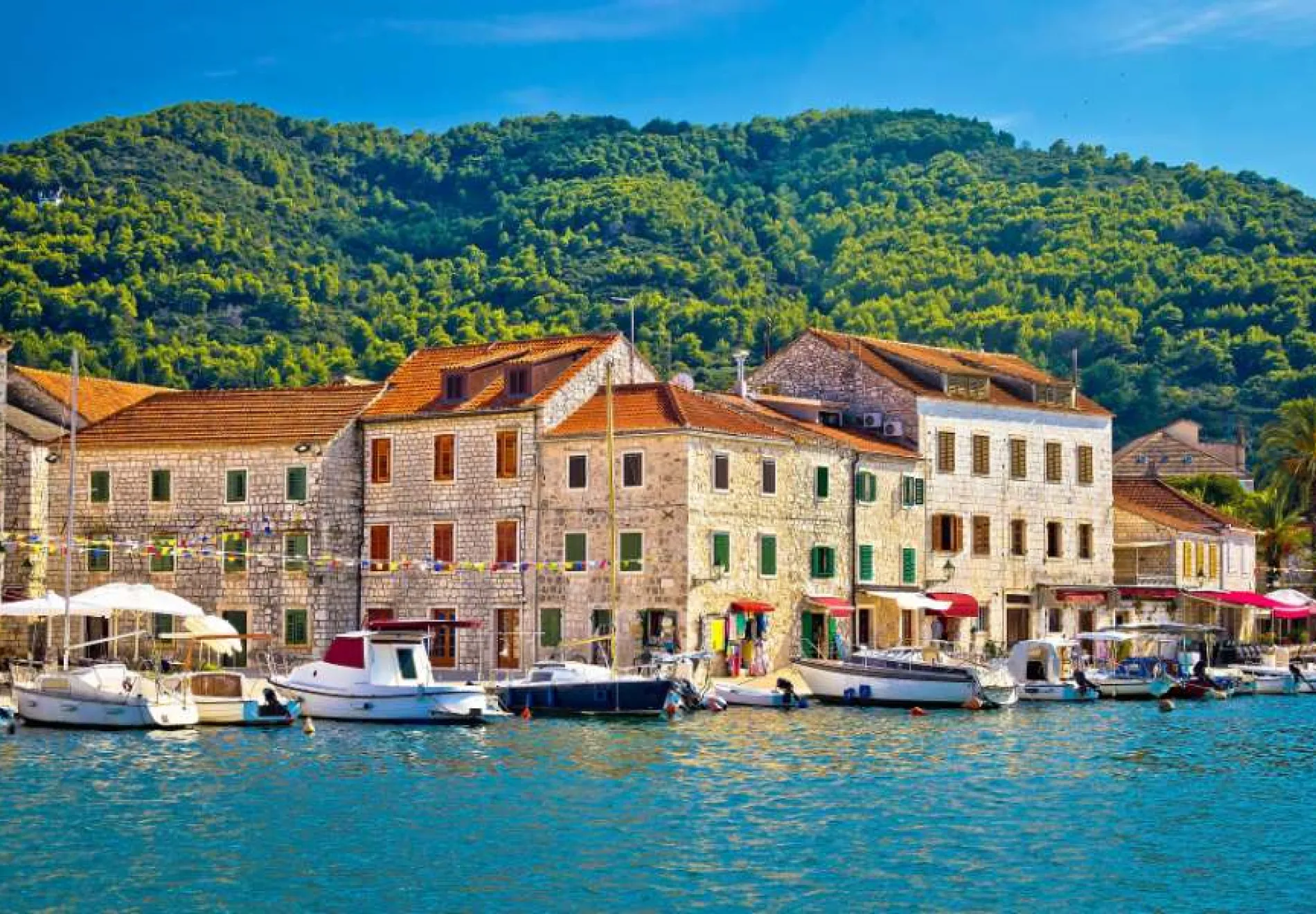 8. Visit Hvar Town
Bernice Ecclestone fell in love with this town. So will you.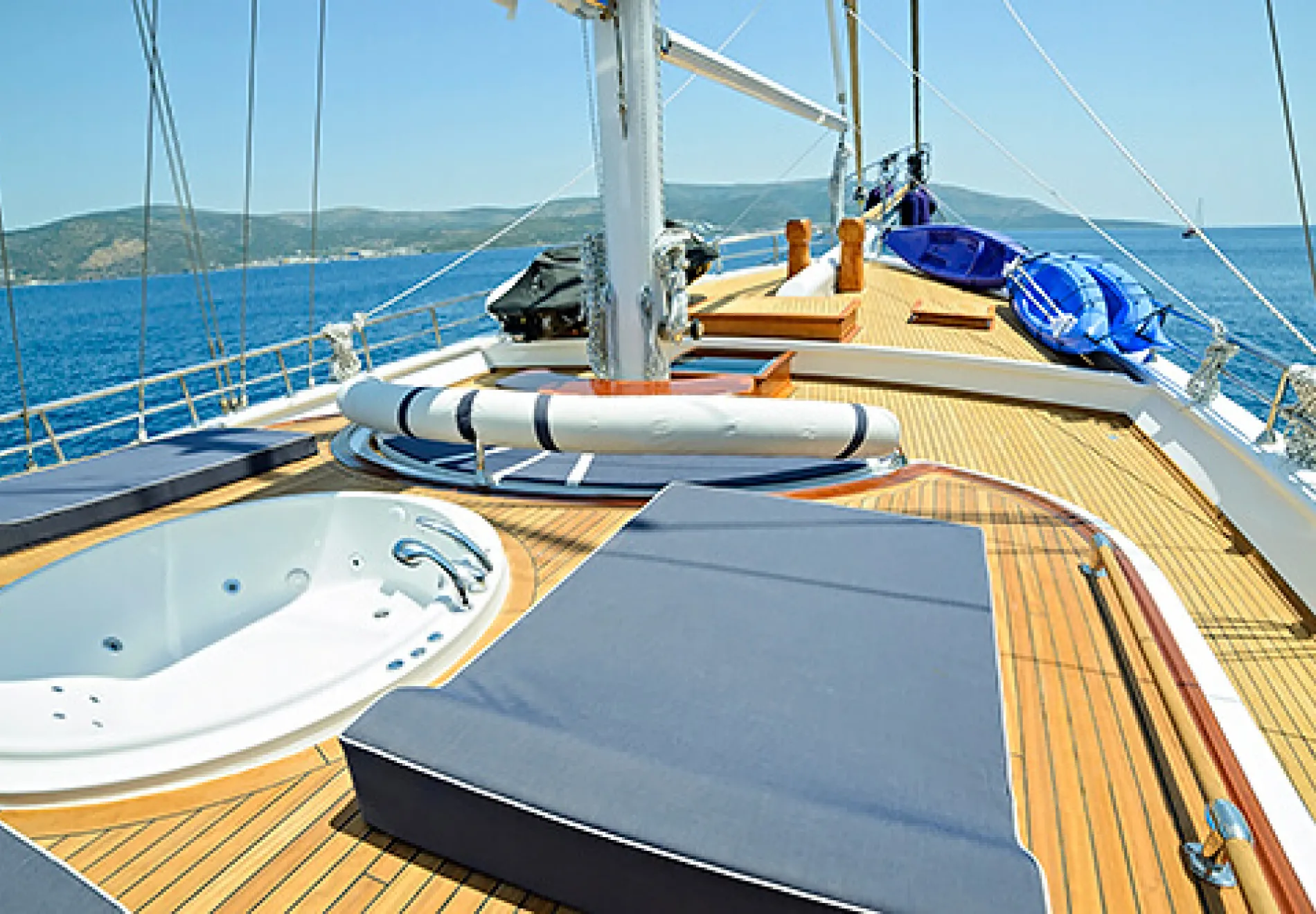 10. Travel around like a real Primadonna
Forget about moving on buses or cars or trains. Travel in real style.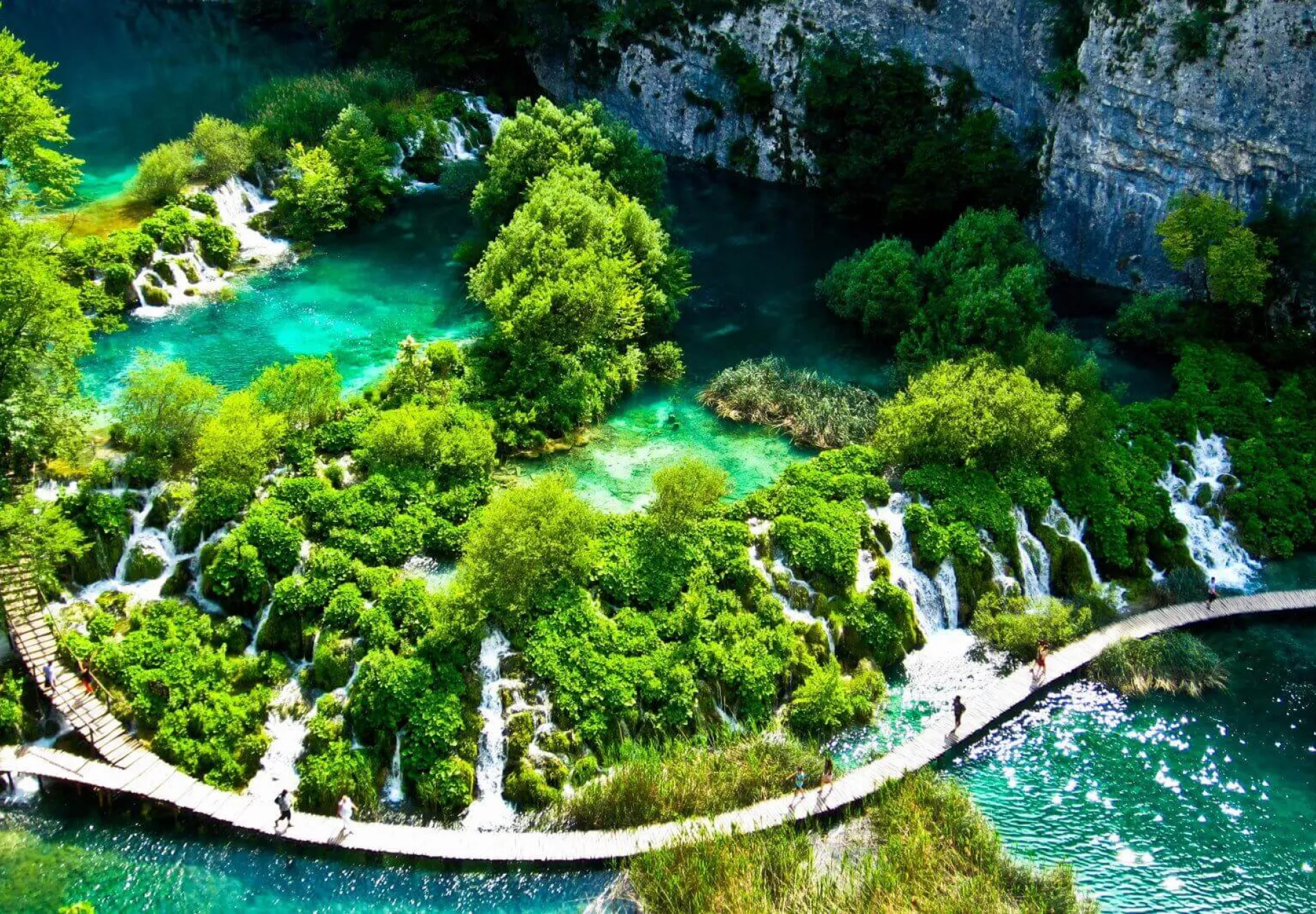 11. Visit Plitvice Lakes
Make a Land Trip worth taking.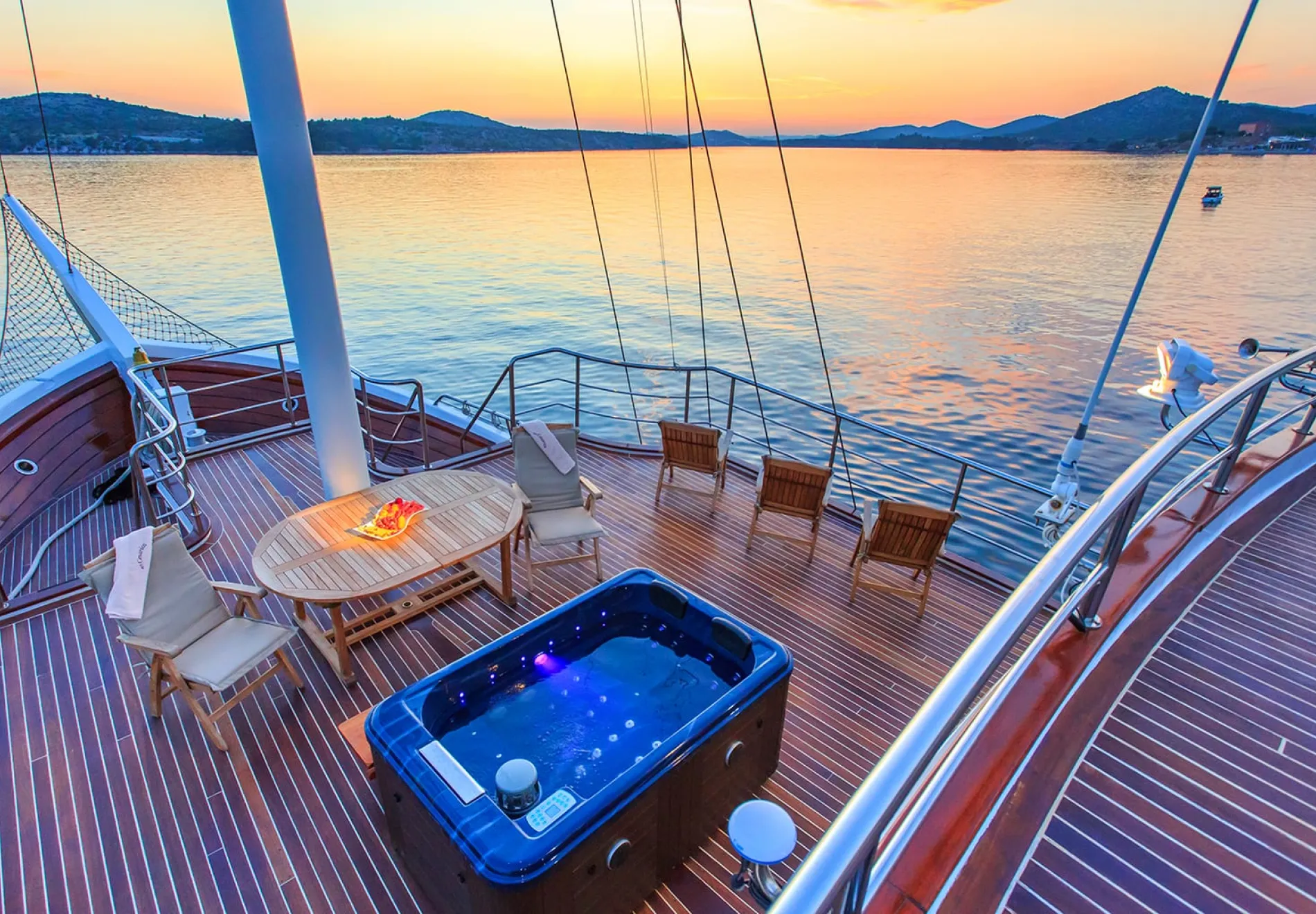 12. Have a Glass of champagne inside of a jacuzzi
Ever drank Champaign like that? It is said it reduces stress hormones.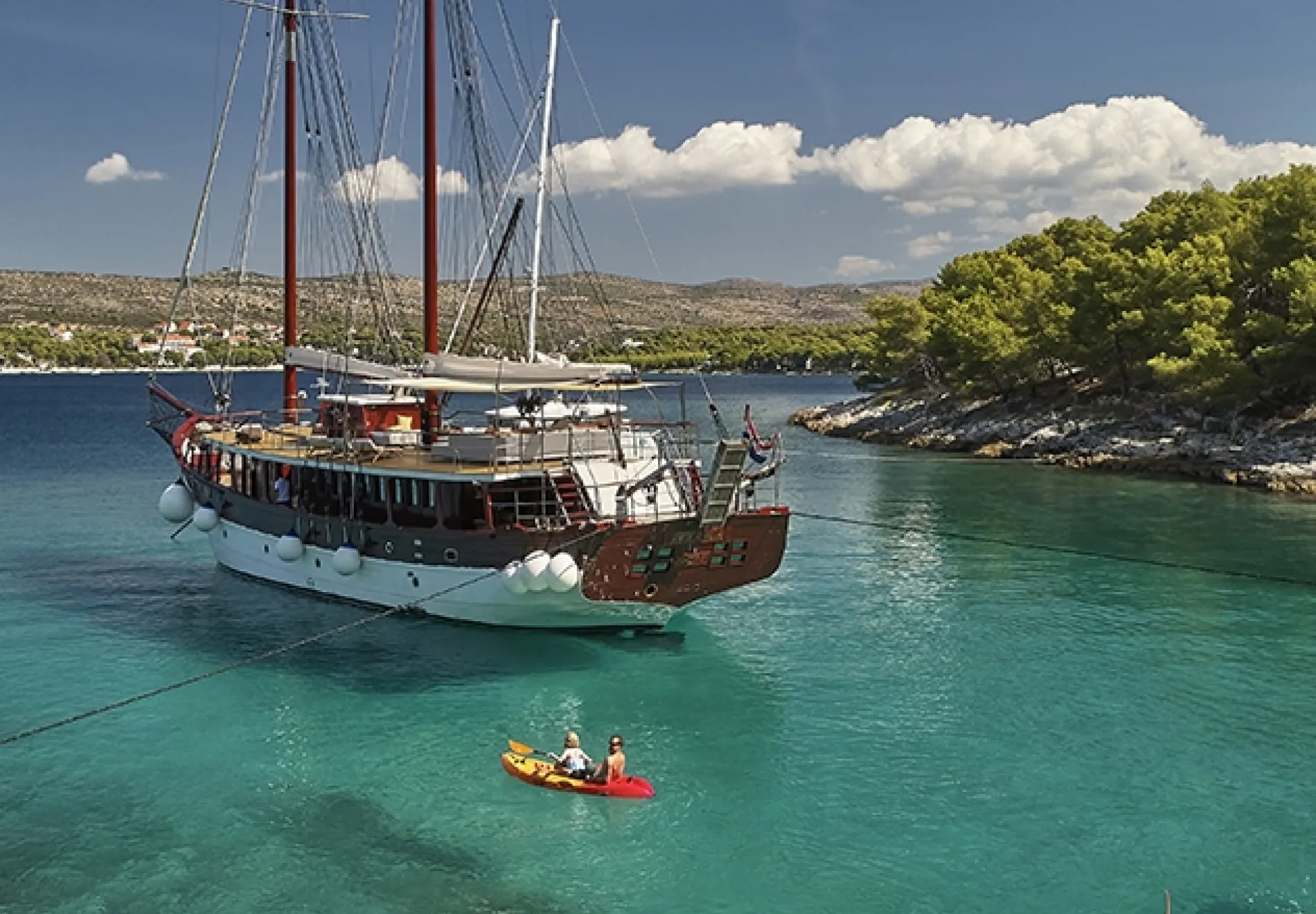 13. Take a Canoe. Find a hidden bay and give it a name
(hint: take your girlfriend/boyfriend with you – it could be fun)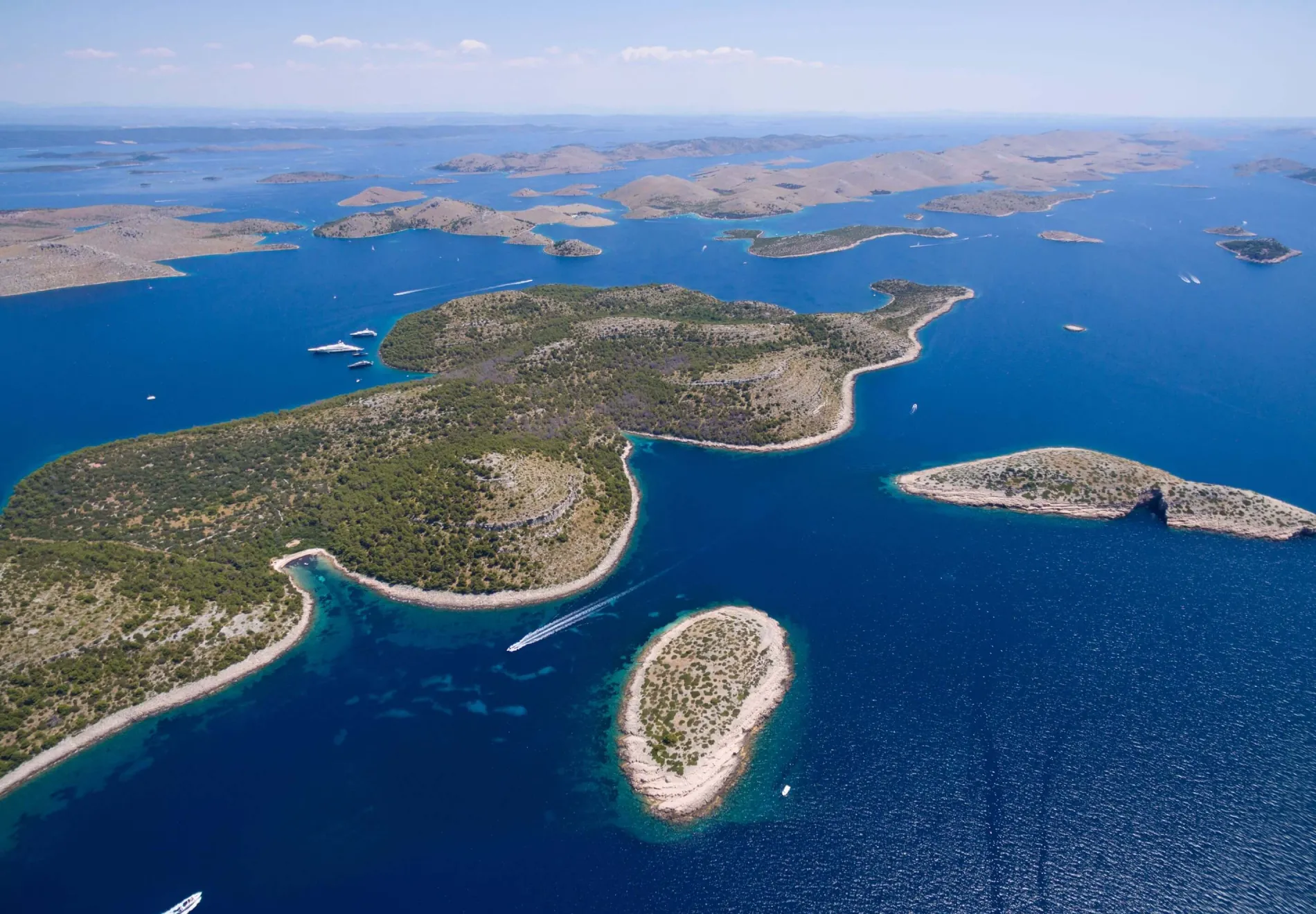 14. Visit Kornati Islands
It feels like going to another planet.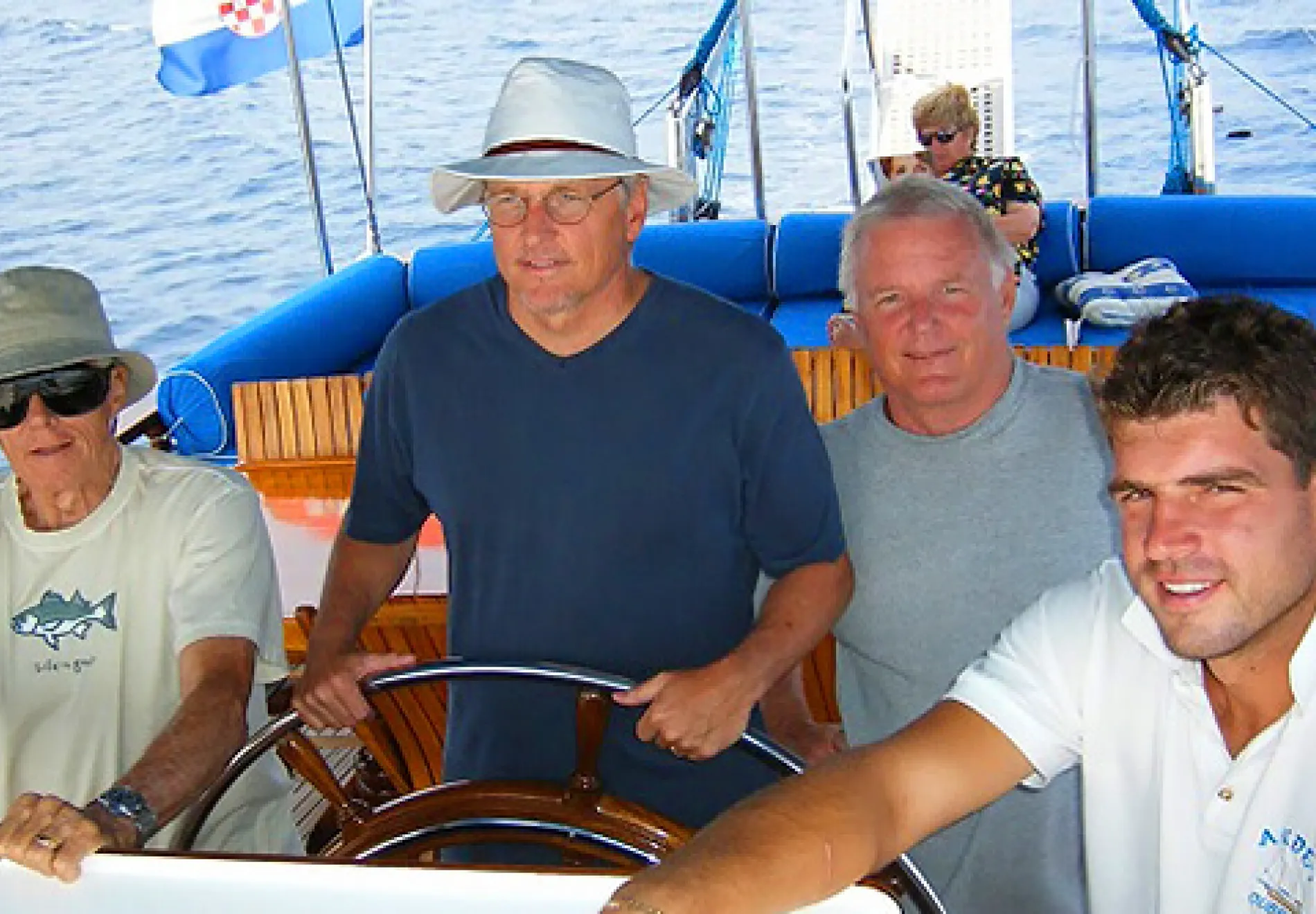 15. Learn to drive. Become a captain for a day
It is a special feeling to skipper the gulet.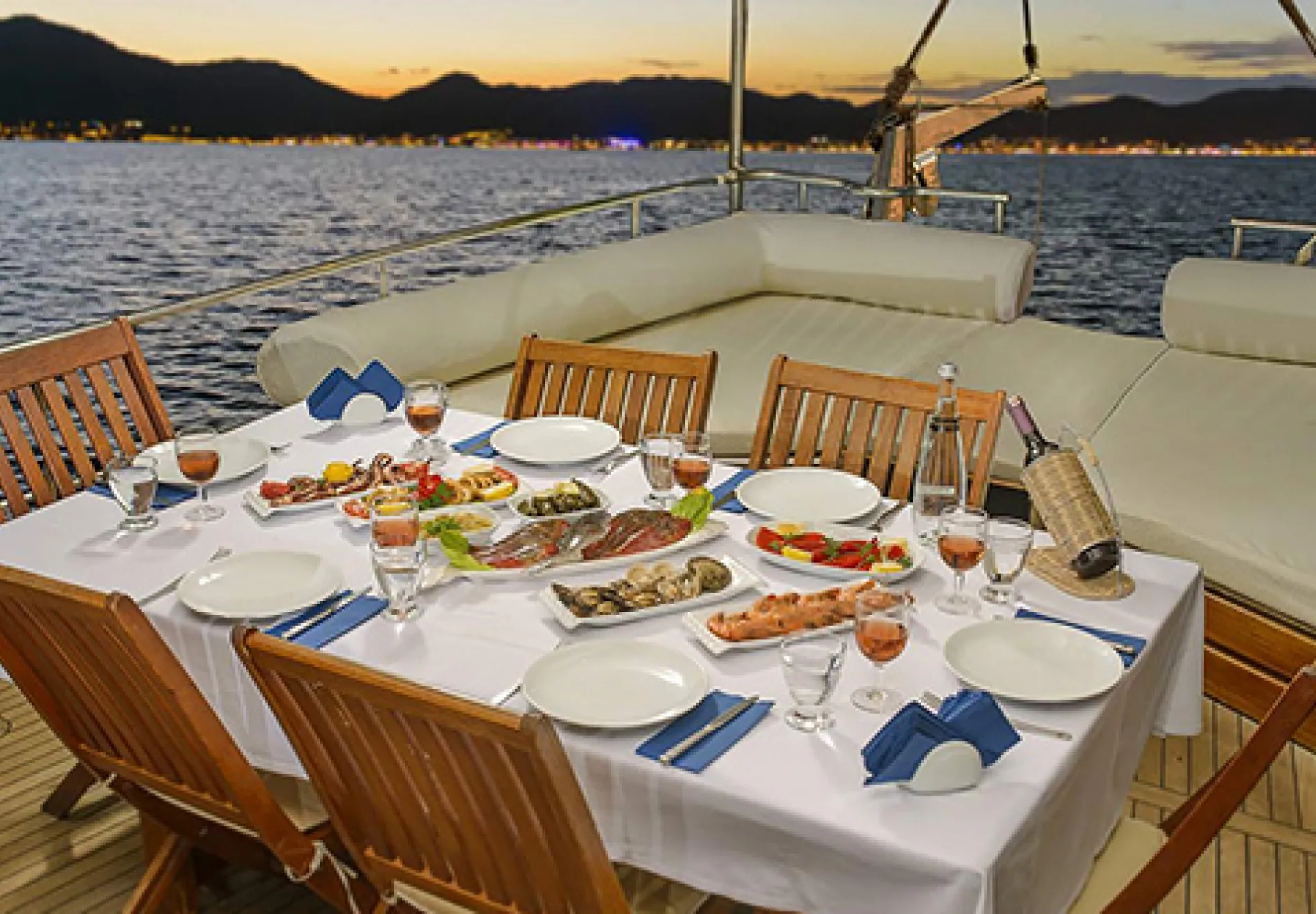 16. Sit down in front of the prepared table for dinner
What an amazing feeling to come from your cabin all dressed up and sit down in front of this kind of table.
17. Plug out from the world. Take 1 afternoon off
Turn off your phone. Disconnect from the internet. Forget about everything. Just enjoy and relax.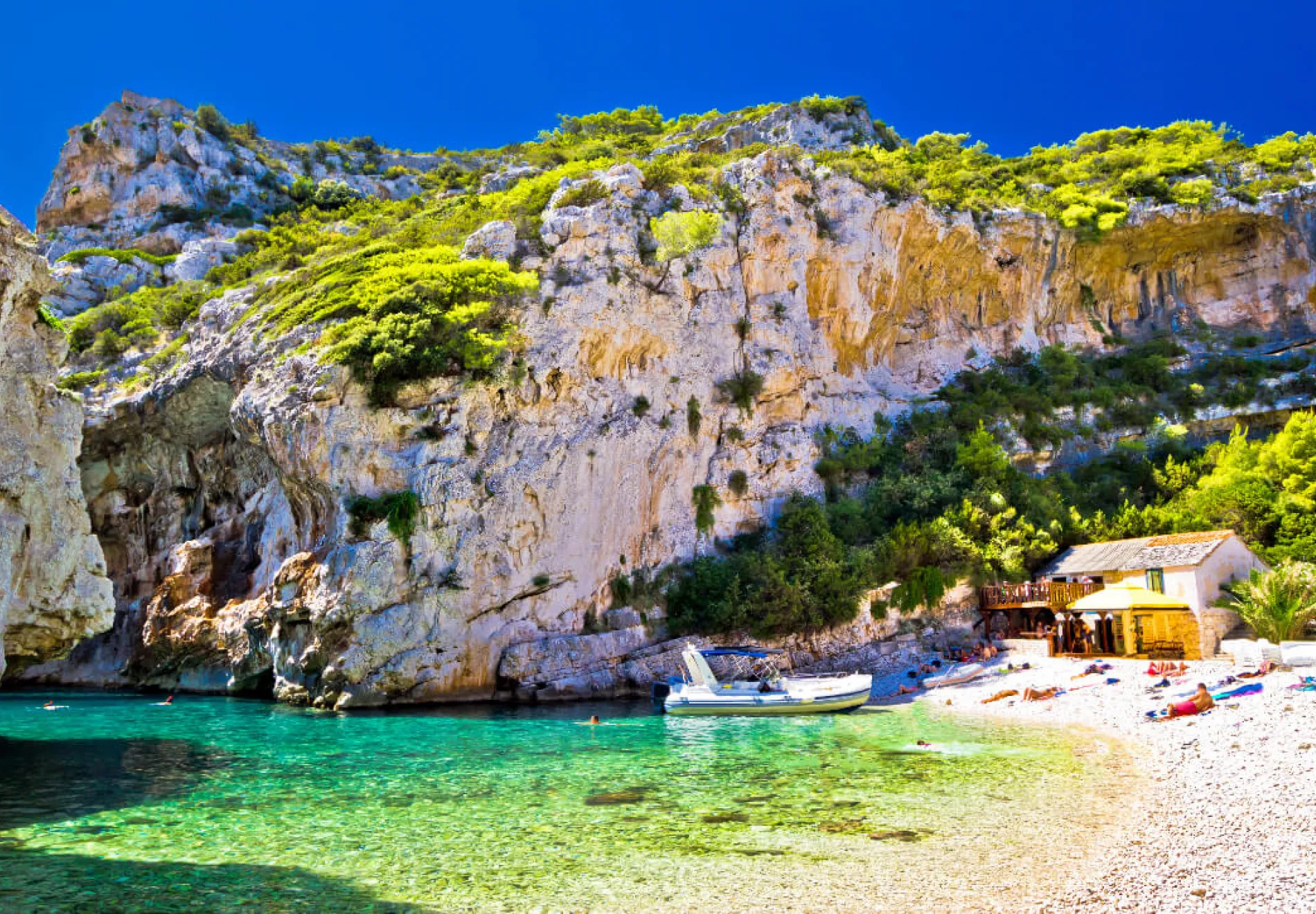 18. Visit this hidden bay. No crowds
Take the beach all to yourself.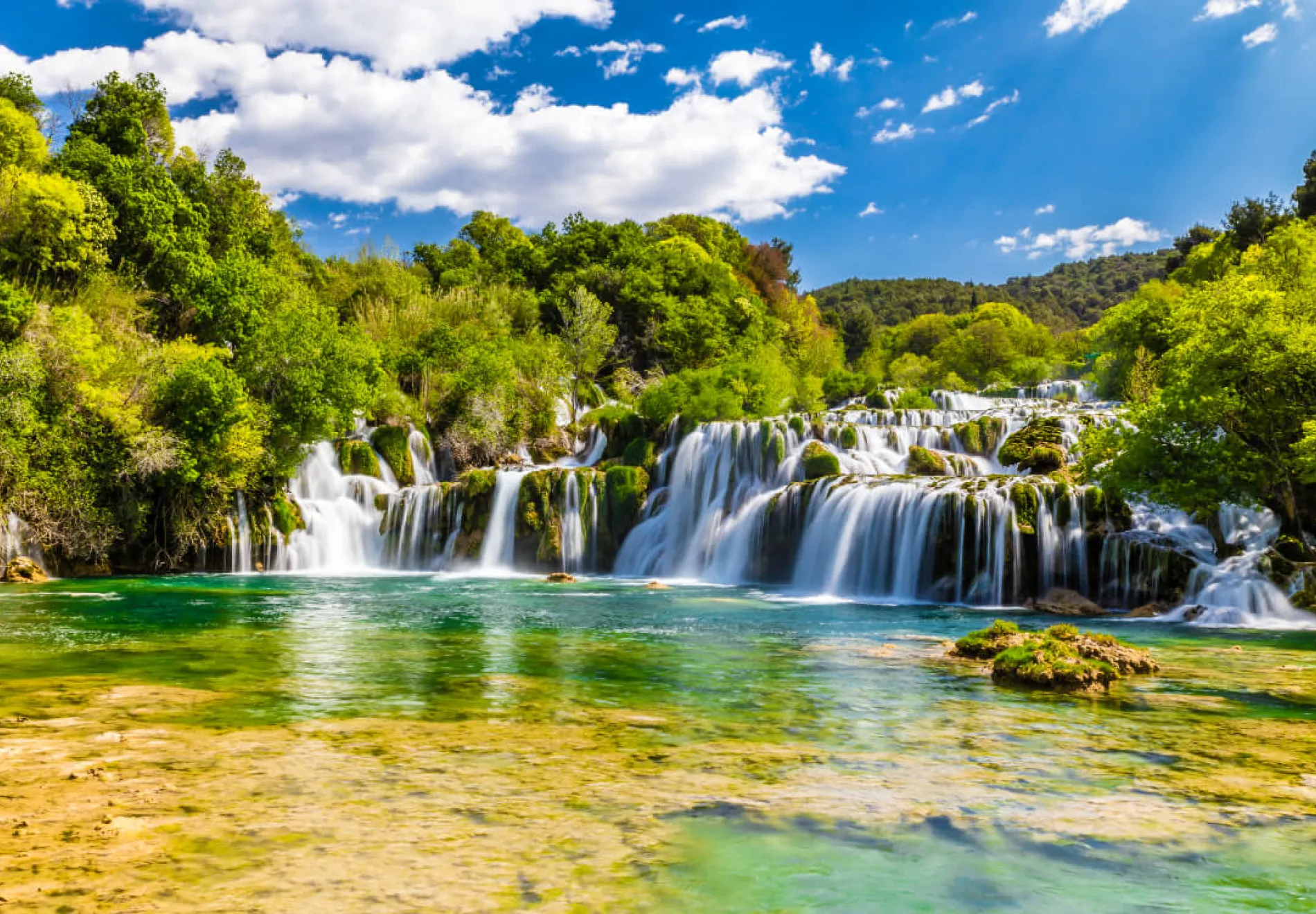 19. Swim in national park Krka
No crocodiles or sharks. Just clear water and pristine nature.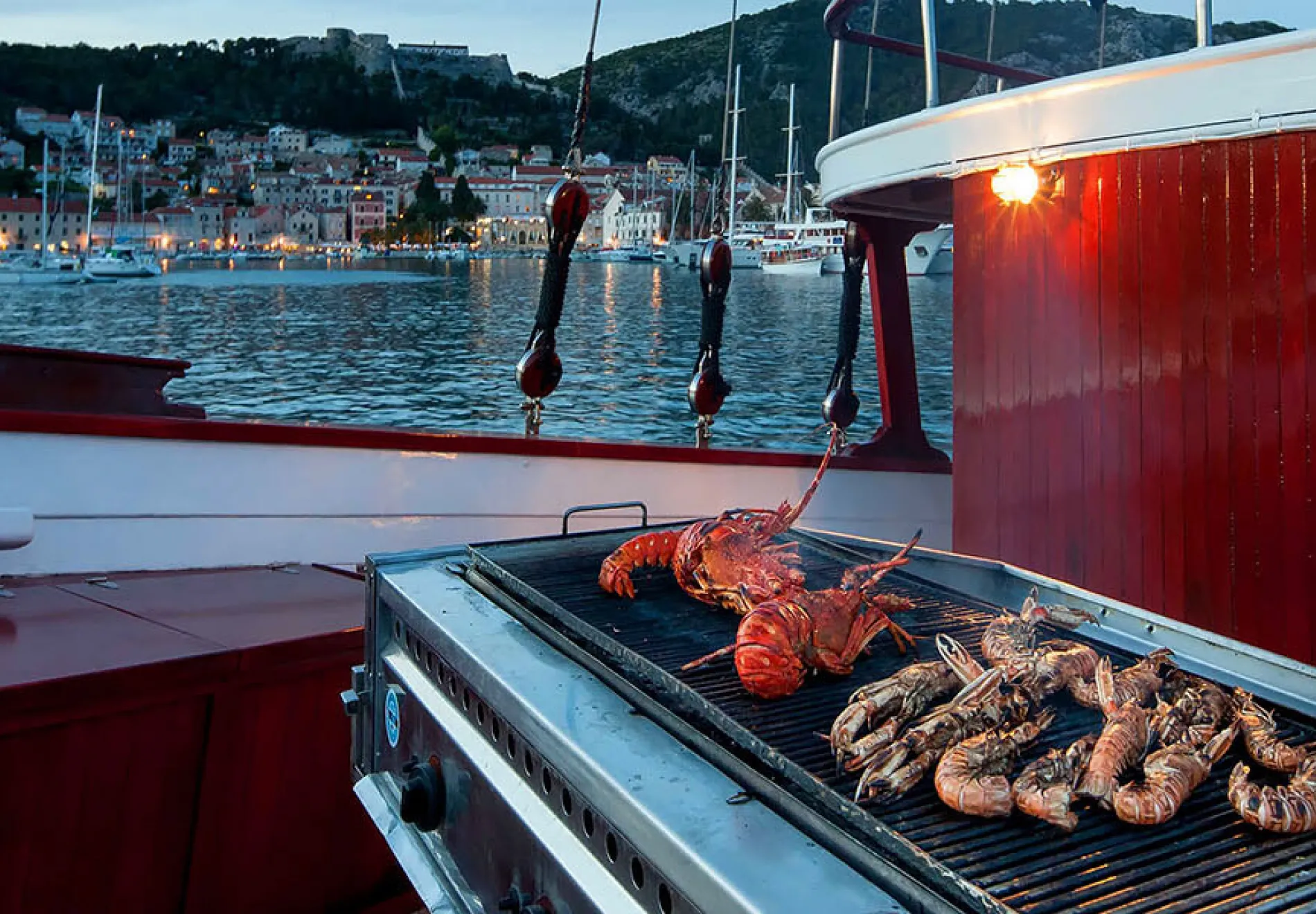 20. Learn from the chef – How to prepare a lobster
Food does taste better if it comes with good views.