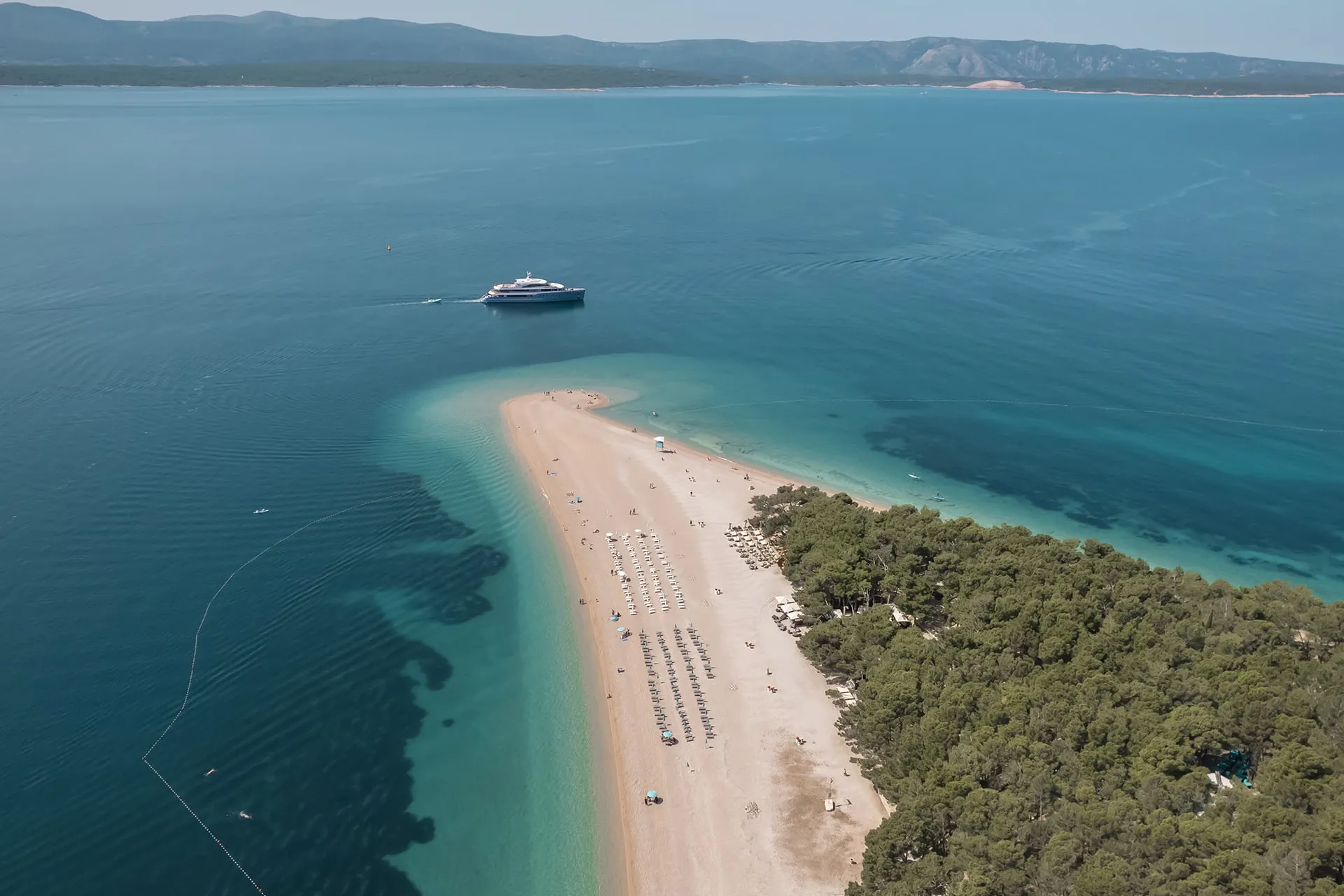 Making high-end charters in Croatia accessible with DS Yachts
When envisioning a yacht charter for a vacation, the initial thought that often arises is that it might be beyond our financial capabilities. It's commonplace to associate these opulent marine behemoths, with the lifestyle of the affluent - celebrities or the super-wealthy, who seem to effortlessly luxuriate on their holidays. We hardly picture ourselves stepping into their shoes, and savoring such high-end experiences.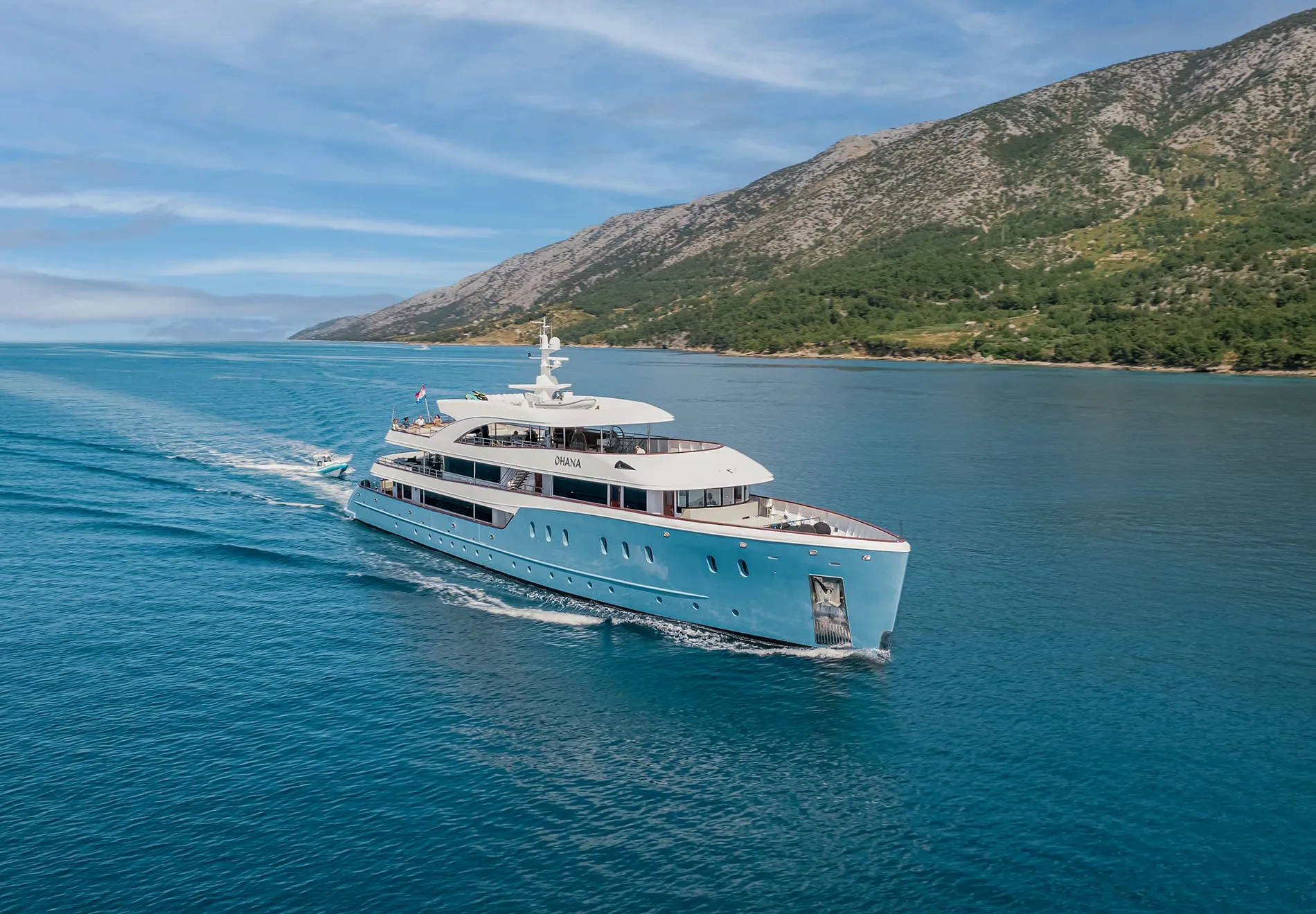 Goolets' vision for inclusive high-end charters
Indeed, the exclusive allure of luxury yacht charters has been traditionally reserved for a particular elite, those with the financial capacity to indulge in it. This continues to be the norm across the globe. However, at Goolets, our vision was quite different from this established norm. We aspired to »normalize« the extraordinary world of yacht charter vacations, making them accessible to a wider audience.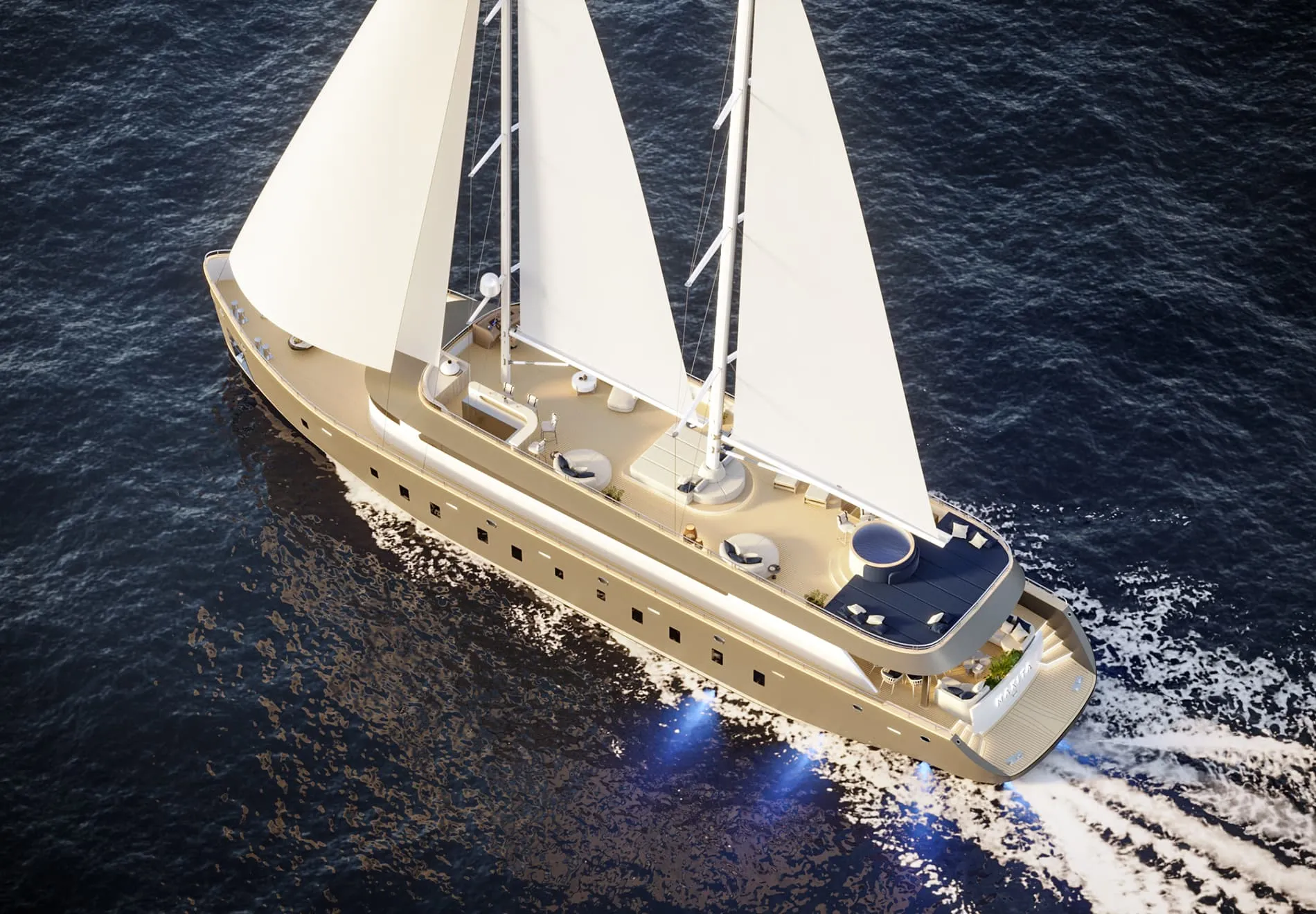 A unique approach to luxury sailing in Croatia
The fleet of DS Yachts charters exclusively in Croatian waters. Their amenities, service, food, and routes combined offer a unique, tailor-made experience unlike anywhere else. They present a fresh, distinctive perspective on yacht charter vacations, broadening its appeal to a larger audience. Their unprecedented value proposition stands unmatched amongst luxury yachts globally. The dream of experiencing a luxury yacht charter on the stunning Adriatic Sea is no longer just a fantasy; it's a reality that's within your reach.
Let's delve into the specifics of how you can indulge in an unforgettable yacht charter adventure in beautiful Croatia without breaking the bank.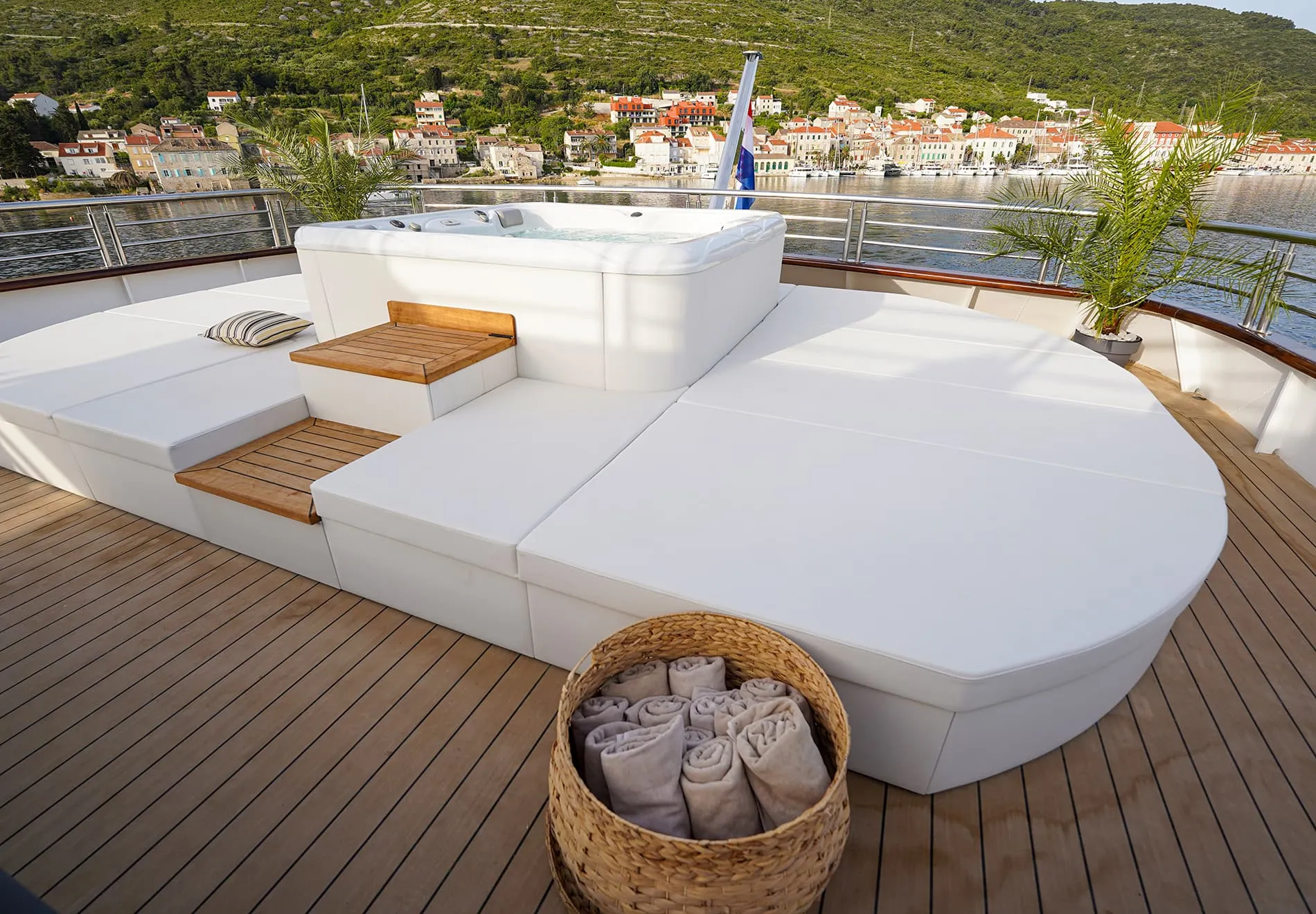 Equivalent luxury for much less
When we compare a 50-meter DS Yacht against another luxury yacht of equivalent size, the contrasts are significant. To charter an 11 cabin, 23 guests, 11 crew superyacht Freedom that features a cinema, a sauna, a massage room, and four sundecks (+ other amazing features and design), you would pay between 100,000 - 130,000 eur / week.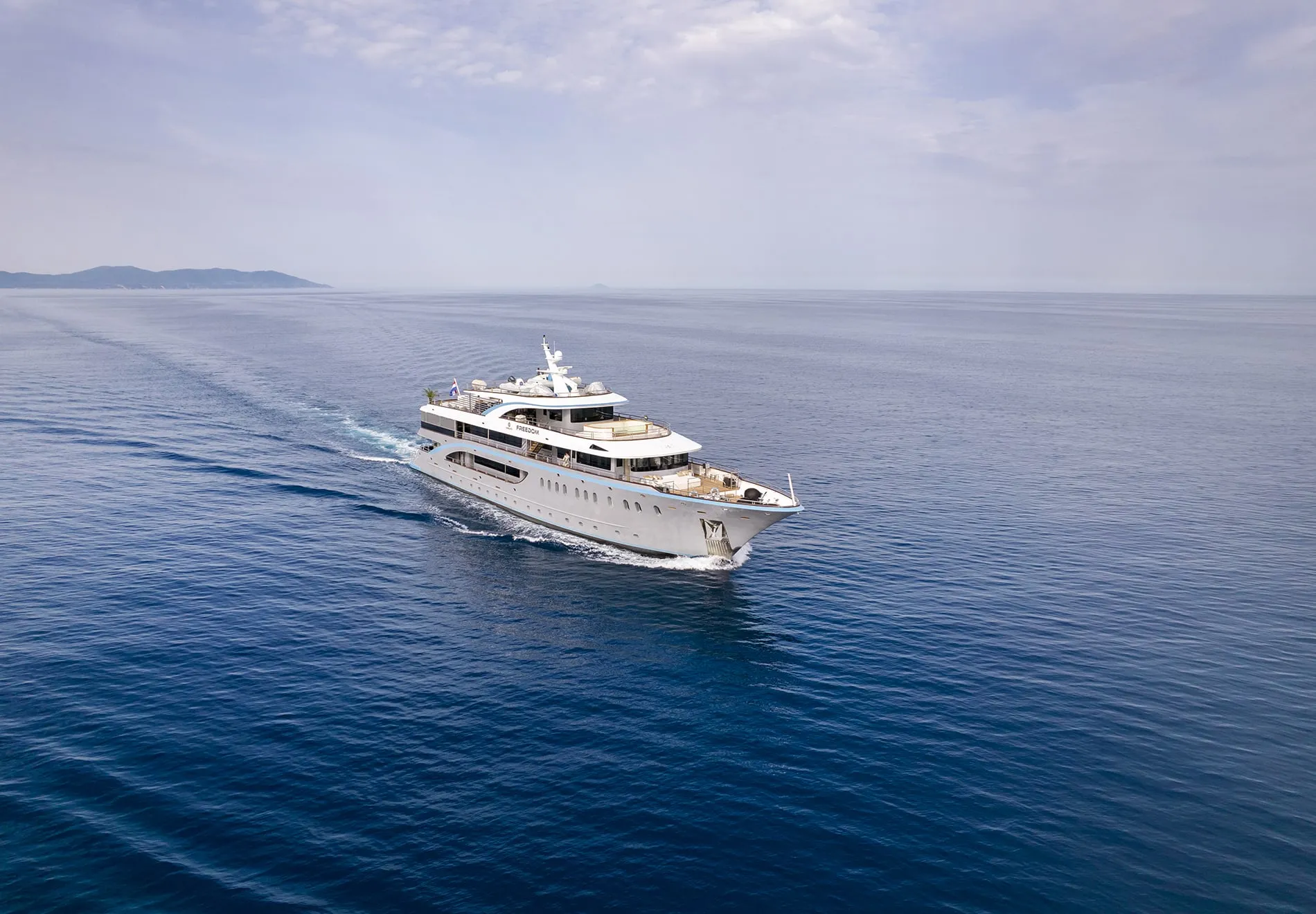 Comparing the charter costs
A typical weekly charter on a 50-meter superyacht starts at a steep 250,000 euros (+ fuel and other expenses). In stark contrast, the priciest DS Yacht charter, such as Freedom, rings in at a much more affordable 100,000 euros per week (fuel included). To provide a clearer understanding of why DS Yachts offer the best cost-to-value ratio, let's unpack this further.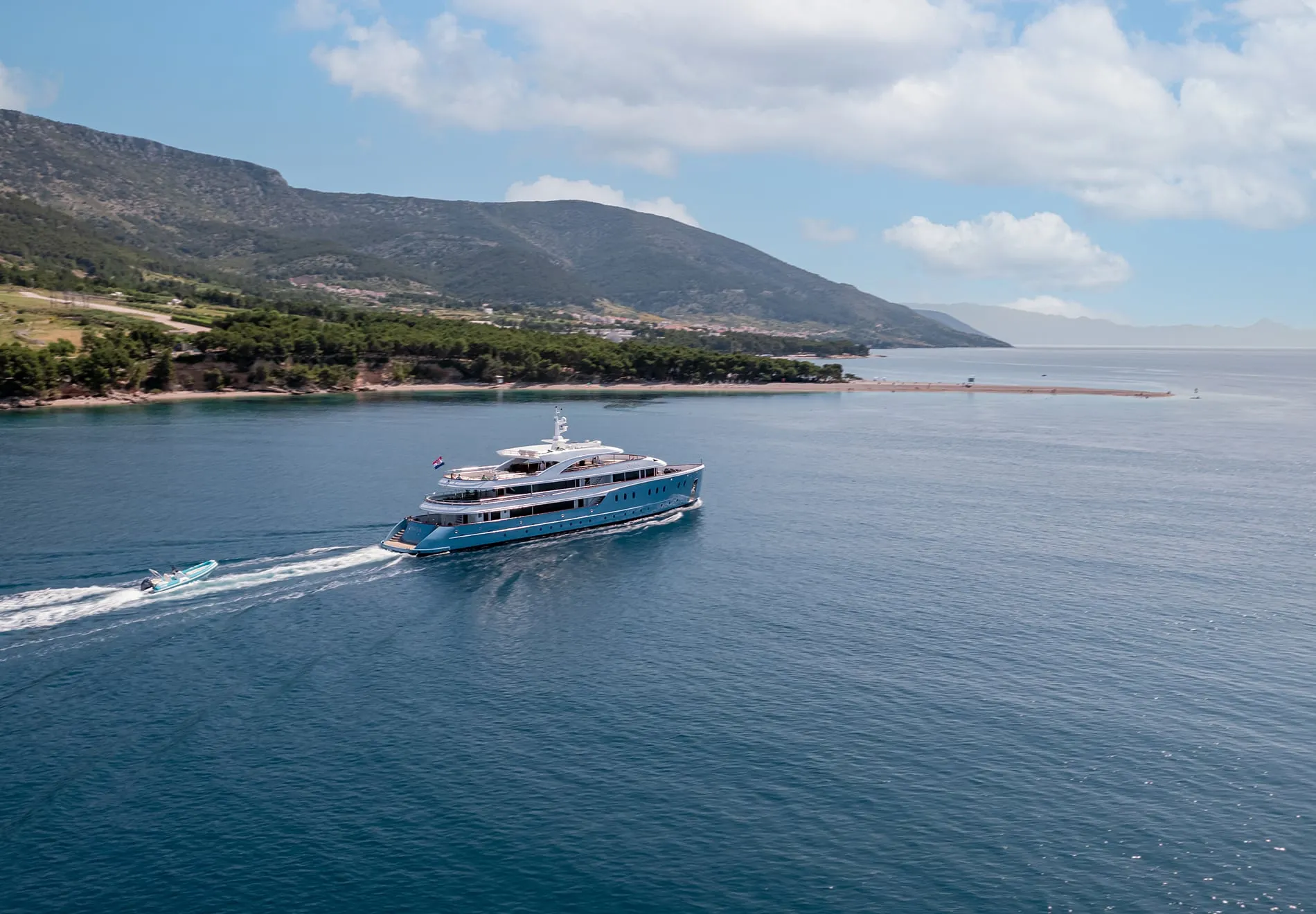 Fuel cost included in the charter price
The vast majority of yacht charters come with supplementary expenses. For instance, fuel costs alone can add an extra 20,000 euros (or more) to your weekly bill. However, with a DS Yacht, the cost of fuel for 4 hours of daily cruising is already covered. Thanks to the compact distances between the Dalmatian islands and the coastline, it's unlikely you'll exceed this allowance, thereby keeping costs in check.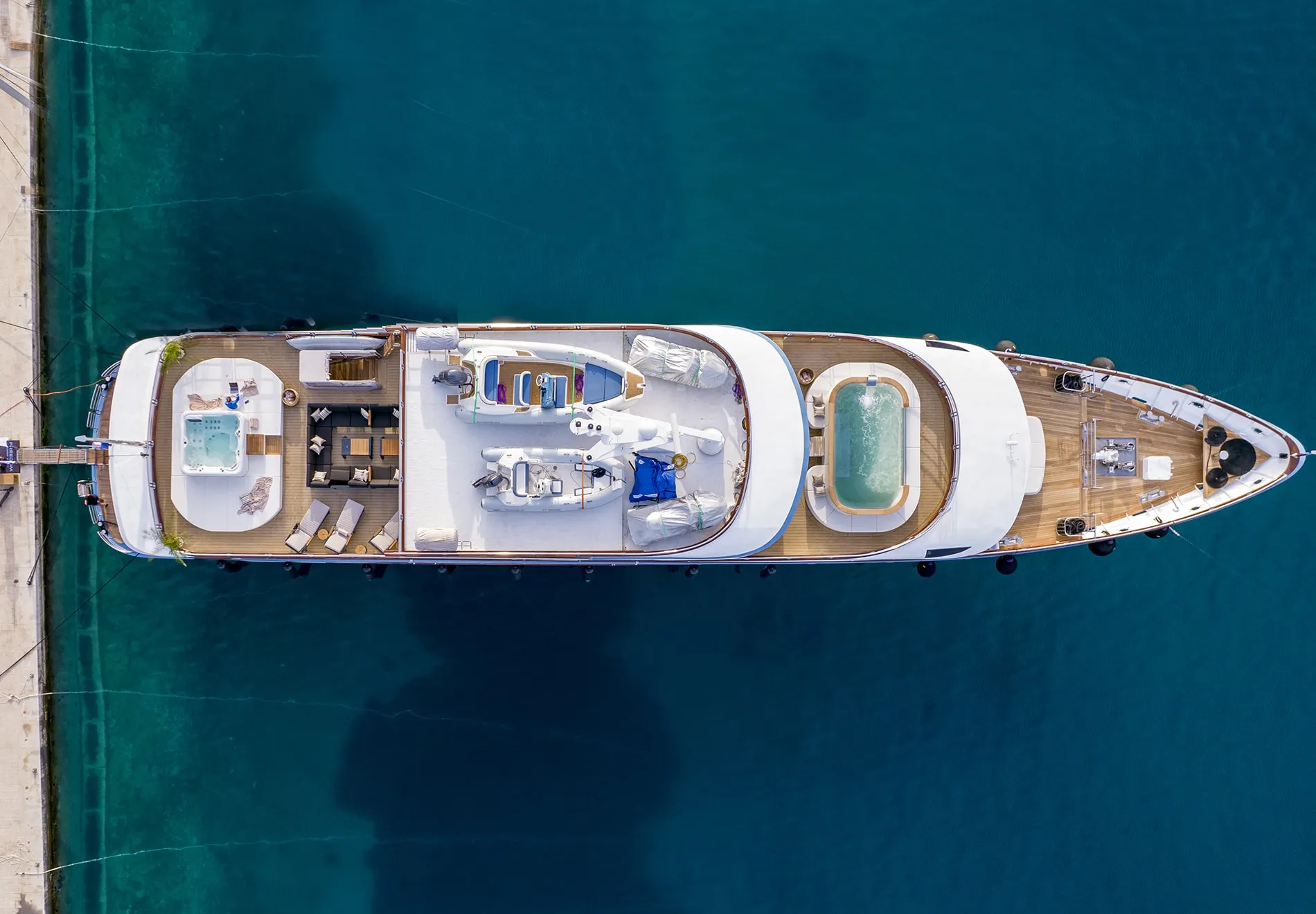 Accommodating more guests for less cost
Another standout attribute of DS Yachts is their capacity to legally accommodate larger groups. In comparison to other luxury 50-meter yachts which typically accommodate a maximum of 12 guests, DS Yacht Freedom can comfortably house up to 23. This ability to divide the charter cost among a larger group significantly reduces the overall expense. Rest assured, despite a larger guest count, the intelligent design of the cabins and entertainment areas ensures ample space for everyone to fully relish their vacation in complete comfort.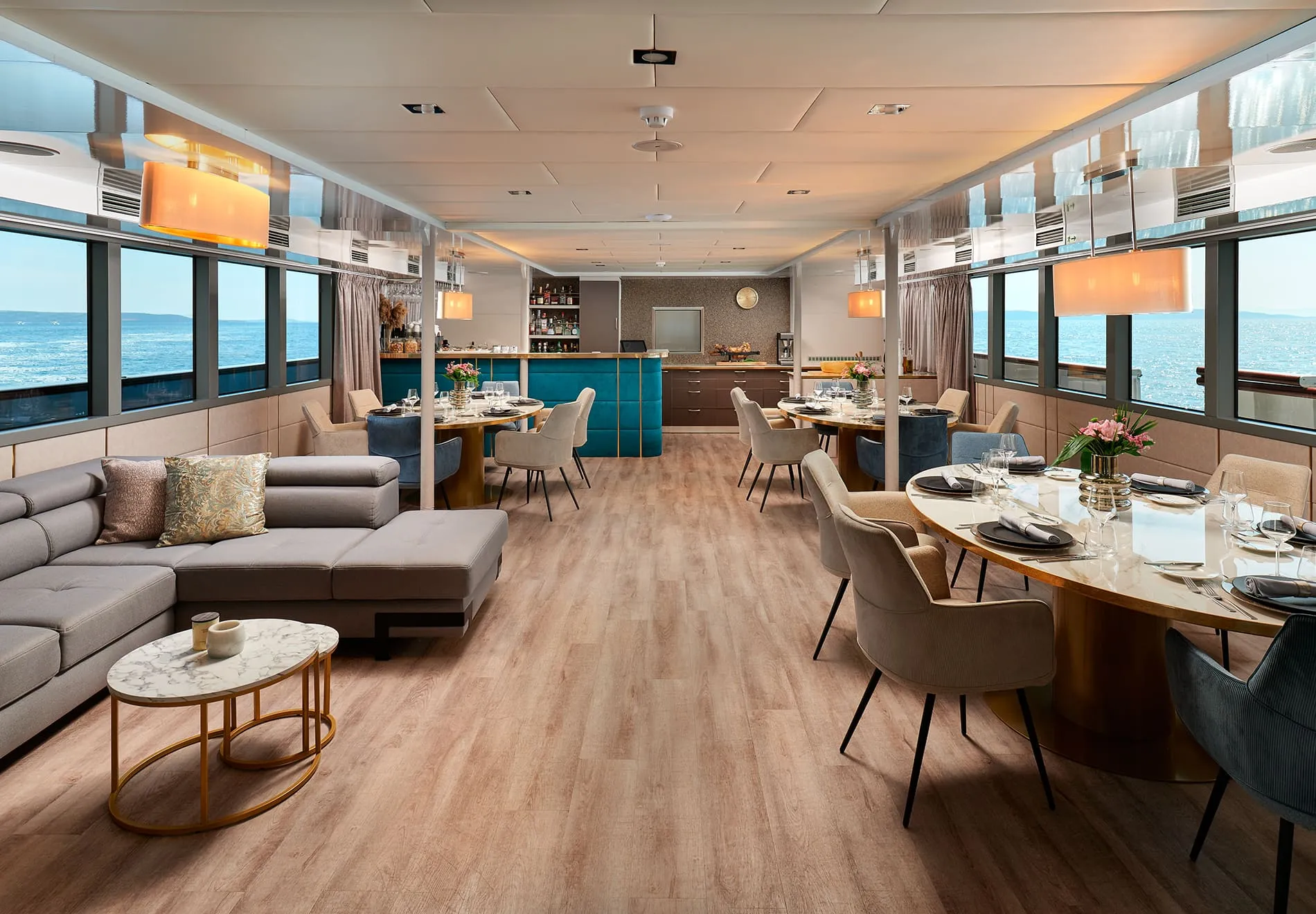 Commitment to luxury at competitive prices
Lower charter prices should not be mistaken for compromised quality. On the contrary, every aspect ranging from construction materials, design, amenities, crew service, and culinary offerings is of the highest caliber. Our steady commitment to excellence ensures that every guest on board enjoys the epitome of a luxurious seafaring experience.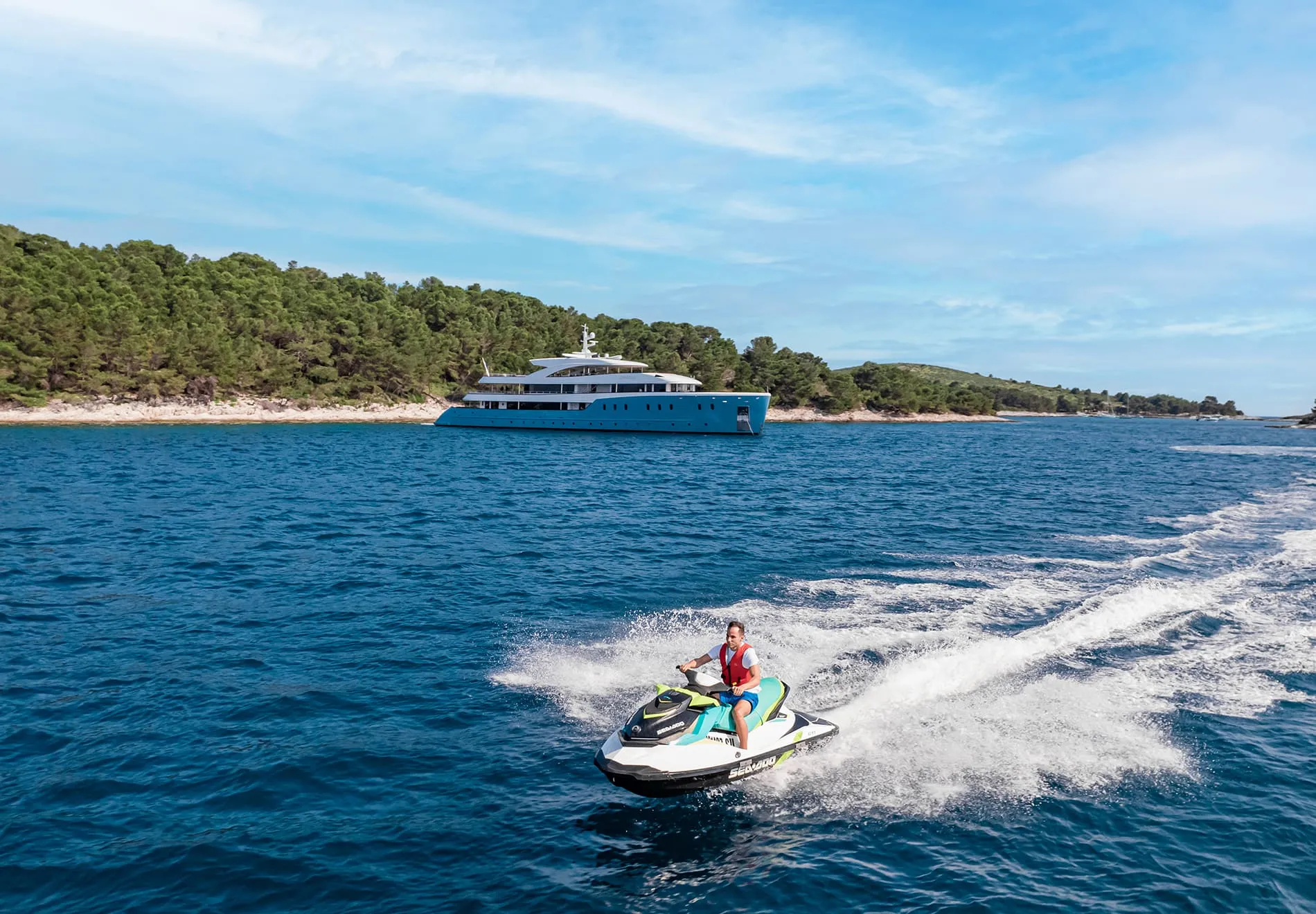 Within every DS Yacht, you'll discover expansive and opulent en suite cabins, expansive decks, and a comprehensive range of amenities akin to those found on superyachts. Additionally, the charter price includes all the latest water toys, like an e-foil and a SeaBob. Your yacht charter experience is seamlessly enhanced, offering endless excitement and tranquility without hidden costs.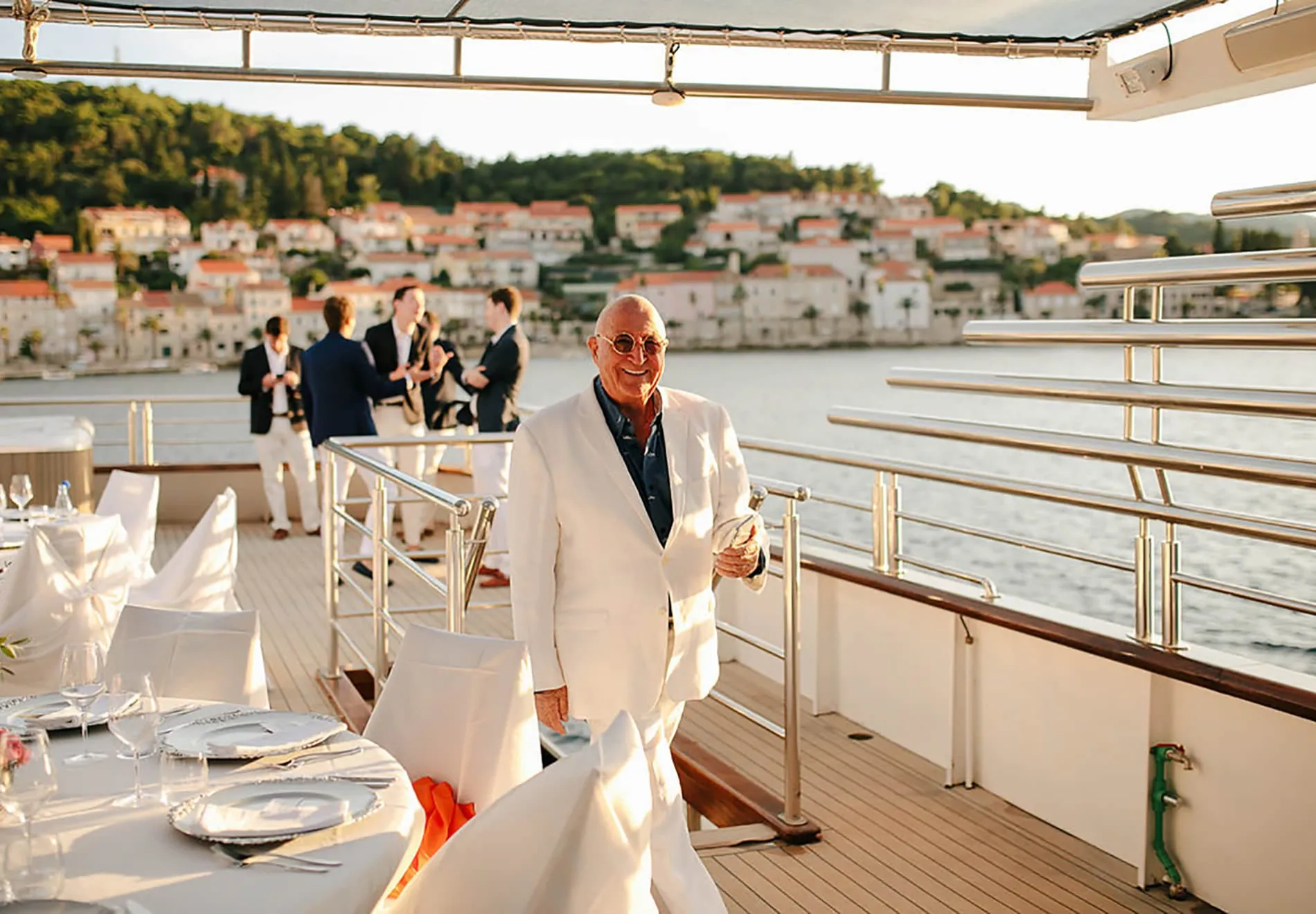 Tailored high-end experience for every occasion and group configuration
The extensive selection of DS Yachts caters to groups of diverse sizes and configurations, ensuring the perfect fit for every occasion. Whether you seek a remarkable family retreat, a memorable escape with friends or colleagues, or a distinctive celebration of life's milestones, a DS Yacht is tailored to meet your every requirement.
These remarkable benefits merely scratch the surface of what these exceptional yachts have to offer. There are no hidden gimmicks; the concept is refreshingly straightforward: you can embark on an affordable yet unforgettable voyage aboard a luxury DS Yacht.
Due to the overwhelming demand for these extraordinary vessels, bookings for the current season are nearly filled to capacity. To ensure you secure your preferred yacht for your desired dates next year, we encourage you to reach out to our dedicated yacht charter specialist, who will guide you through the process with consistent support and expertise.