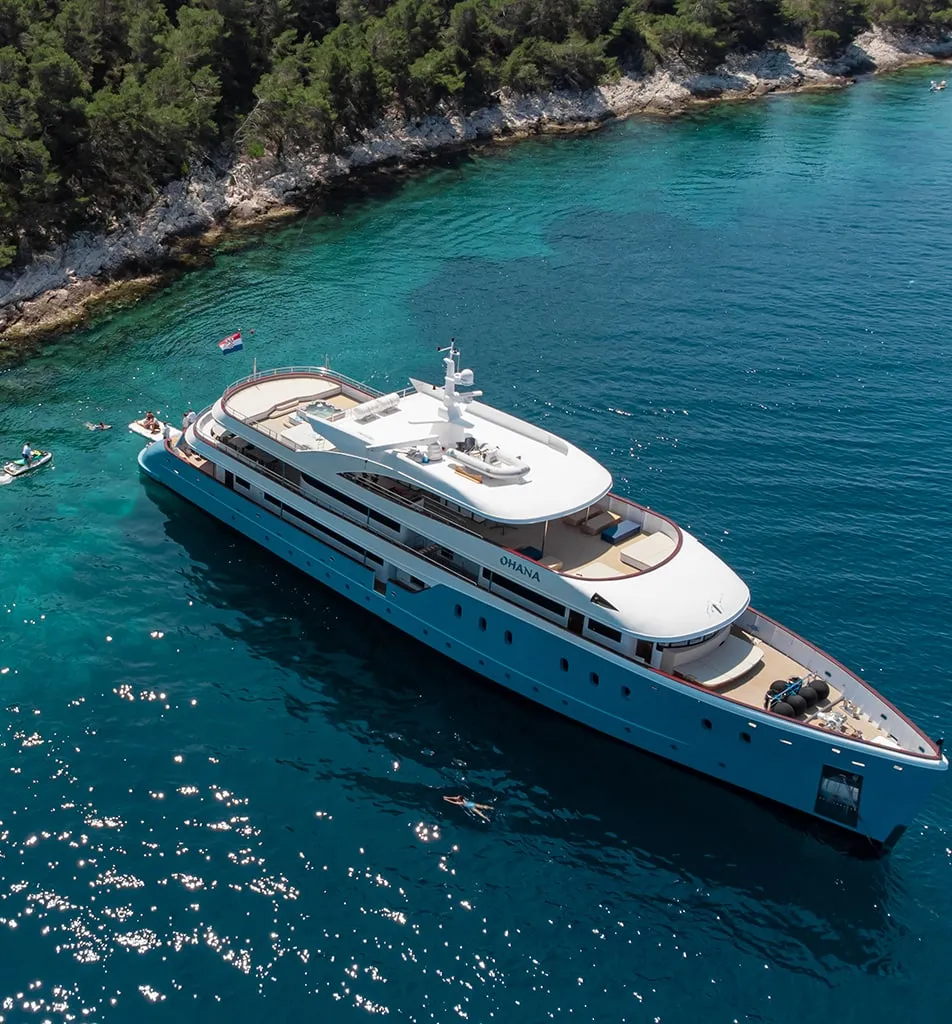 Sustainable Luxury Redefined with DS Yachts
The urgency for sustainability and reduced fuel usage in the yachting industry has never been more evident than it is today. In contrast to other fuel-intensive superyachts, DS Yachts has adopted a more eco-friendly approach. They consume less than half the fuel typically used by other yachts, marking a substantial step towards greater sustainability.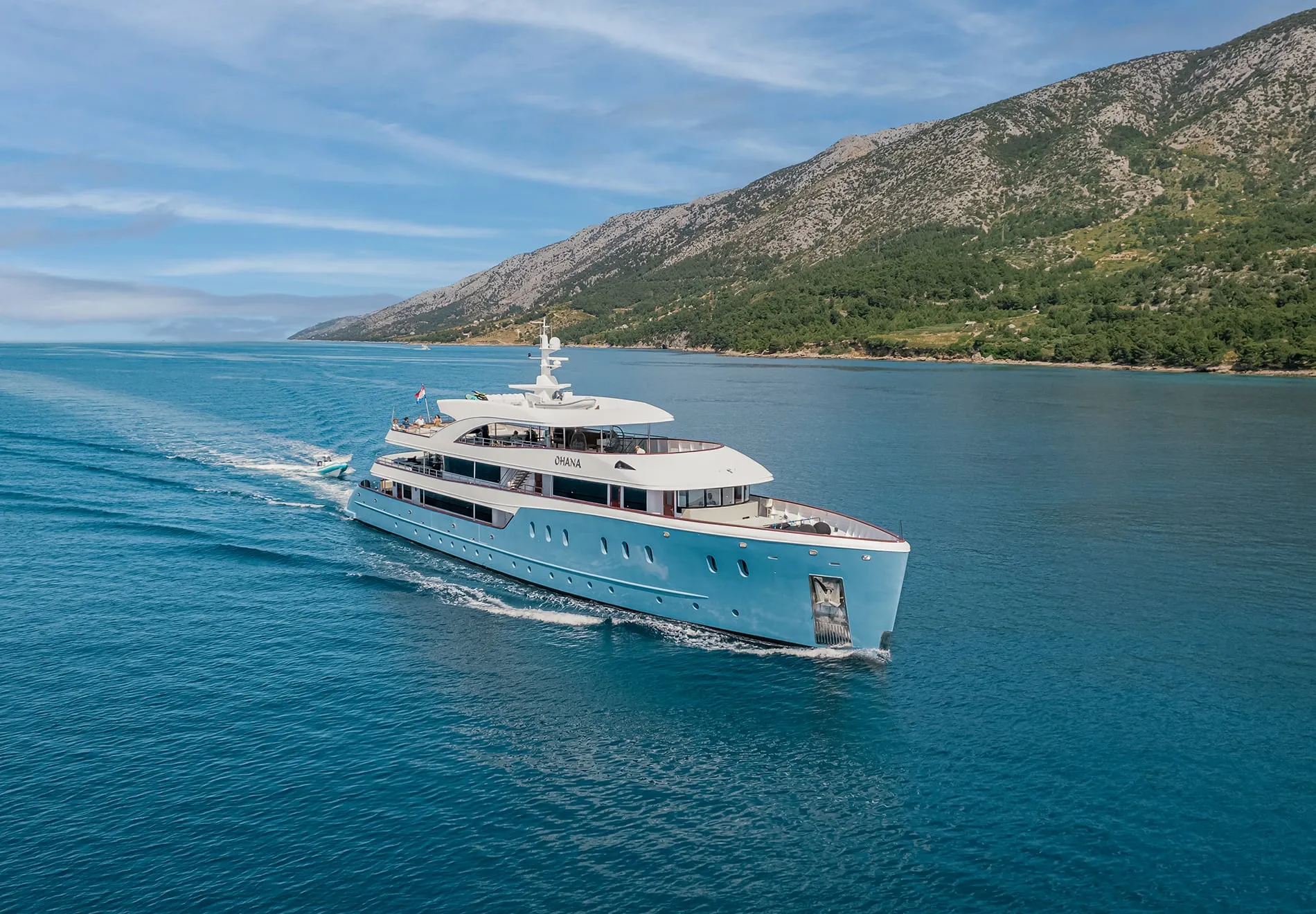 Unveiling the Fuel-Saving Wonders of DS Yachts
For a clearer perspective, consider this: a standard 50-meter superyacht typically burns through 500-800 liters of fuel per hour when cruising. However, a DS Yacht of equivalent size has dramatically lower consumption rates, using just around 100 liters of fuel per hour.
These distinctive vessels, found solely in Croatia, embody a fresh, and new approach to holidaying that is redefining the yachting world. In this blog, we will uncover why DS Yachts are an ideal selection for eco-aware yacht lovers seeking an unparalleled adventure in the Dalmatian archipelago.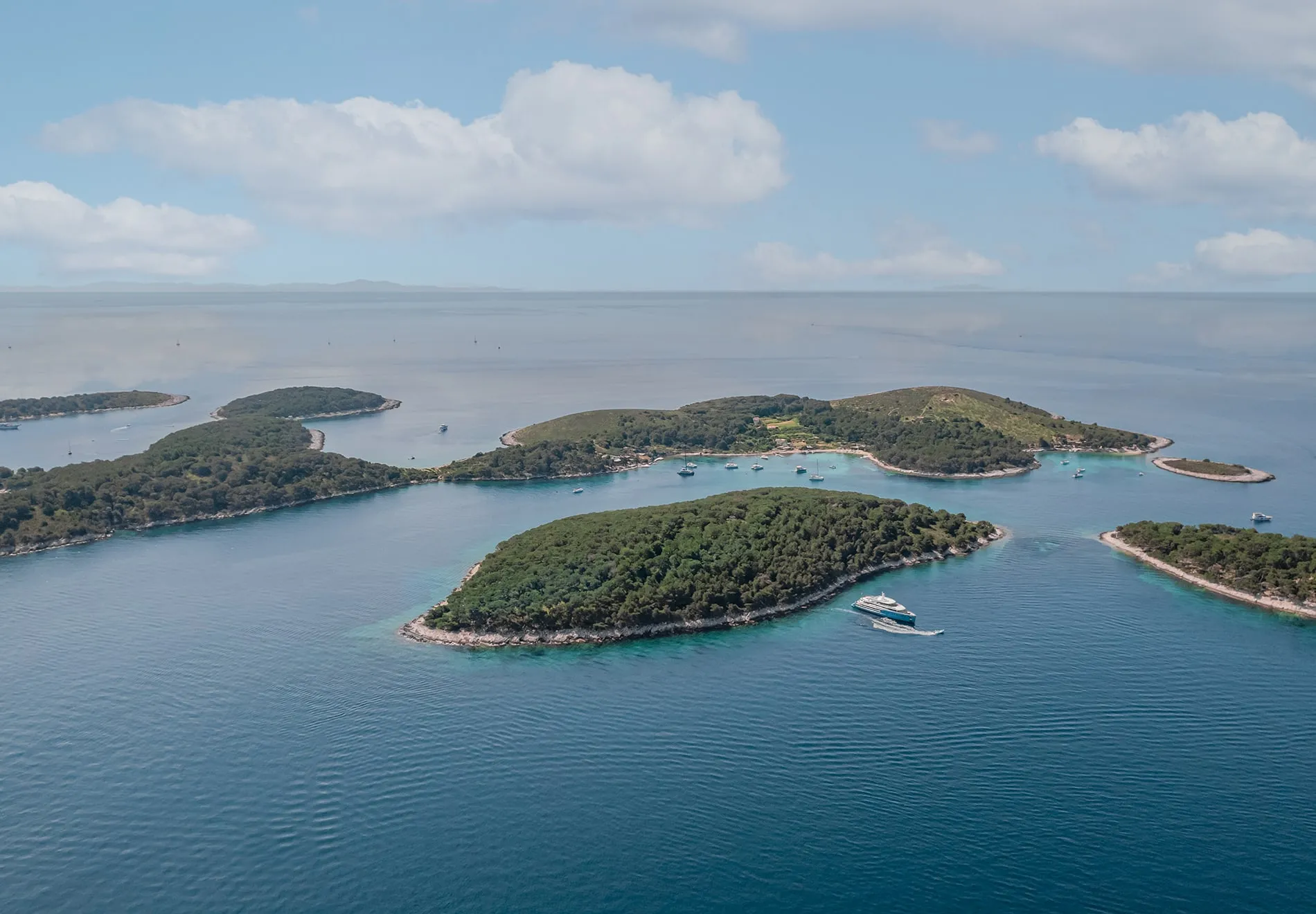 The Benefits Of Short Distances
The short distances between each island and the Dalmatian coast minimize cruising time and fuel consumption. This proximity enables seamless island hopping, providing an extraordinary experience. Instead of long journeys with no sights, aboard a DS Yacht, you can explore multiple islands, and enjoy diverse landscapes, pristine beaches, charming villages, and historical sites.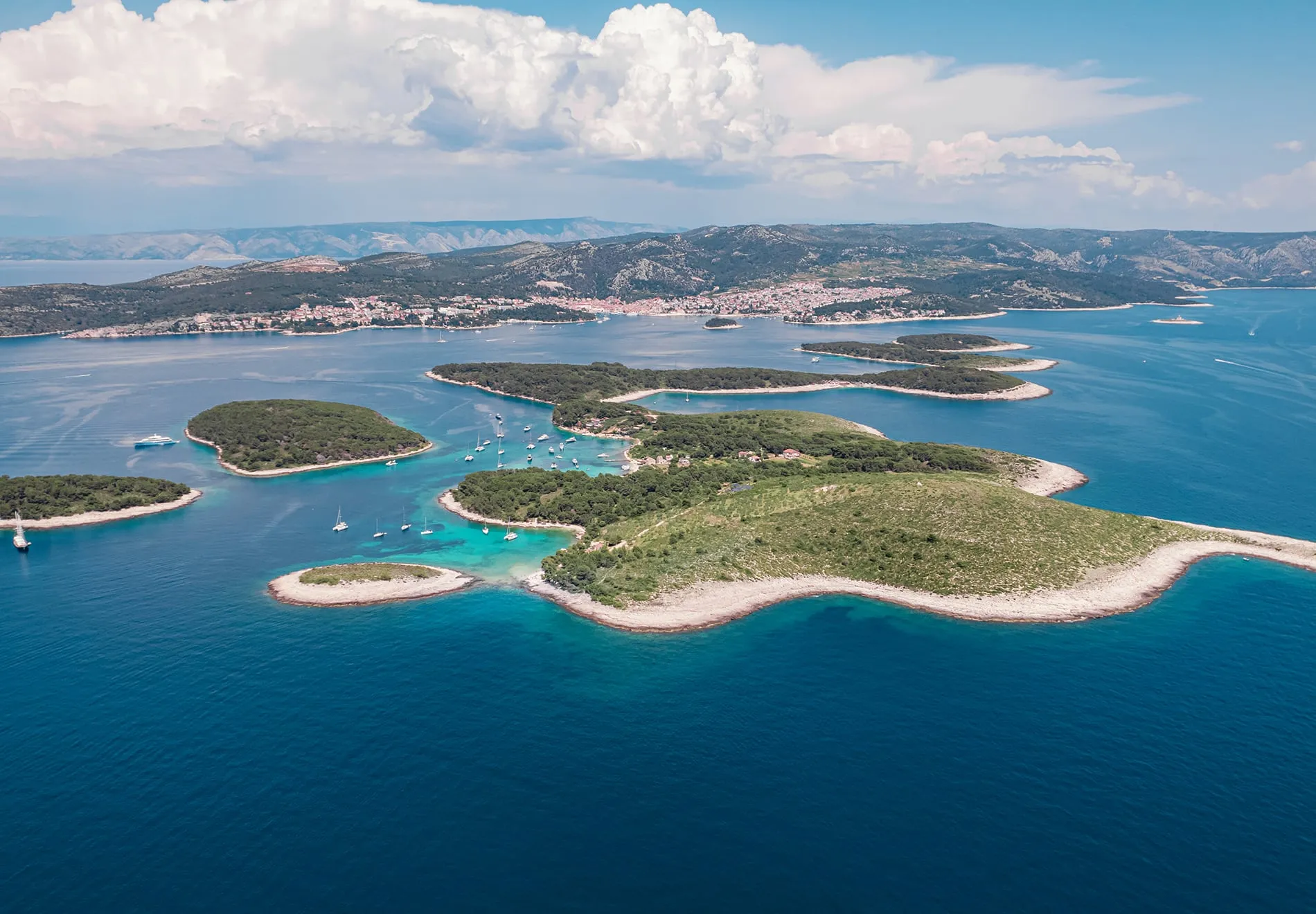 DS Yachts minimize transit time, benefiting the marine ecosystem. They swiftly anchor at one island and seamlessly move to the next, avoiding excessive cruising. This approach minimizes disruption to marine life, reduces noise pollution, and preserves the serene natural beauty of the environment.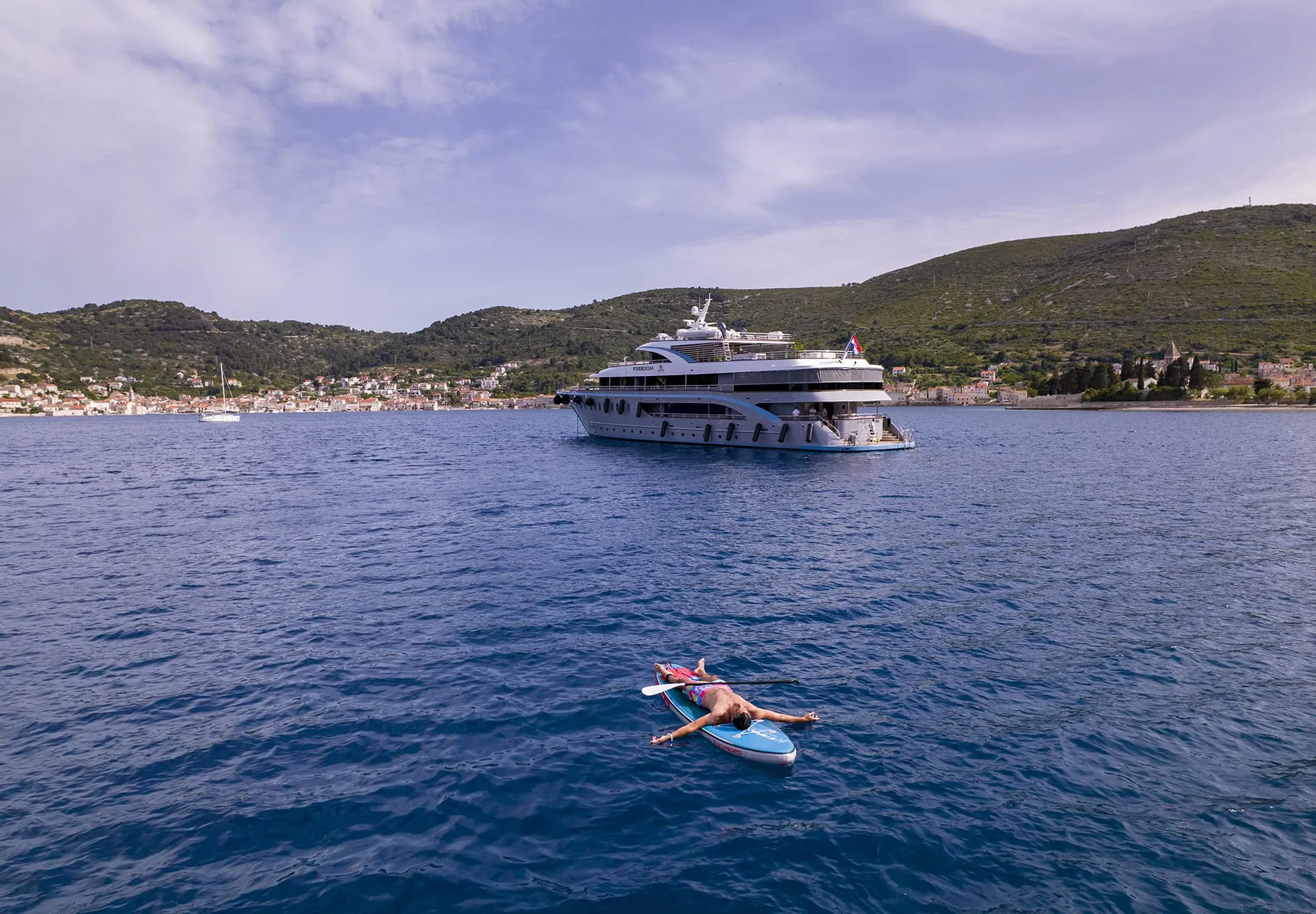 A New Way Of Chartering
Smartly designed decks and indoor areas provide plenty of space and comfort, while electricity-powered water toys ensure entertainment during your voyage. You can also opt for a diving or snorkeling adventure from your DS Yacht, so you can truly experience the pristine marine life without polluting it in any way.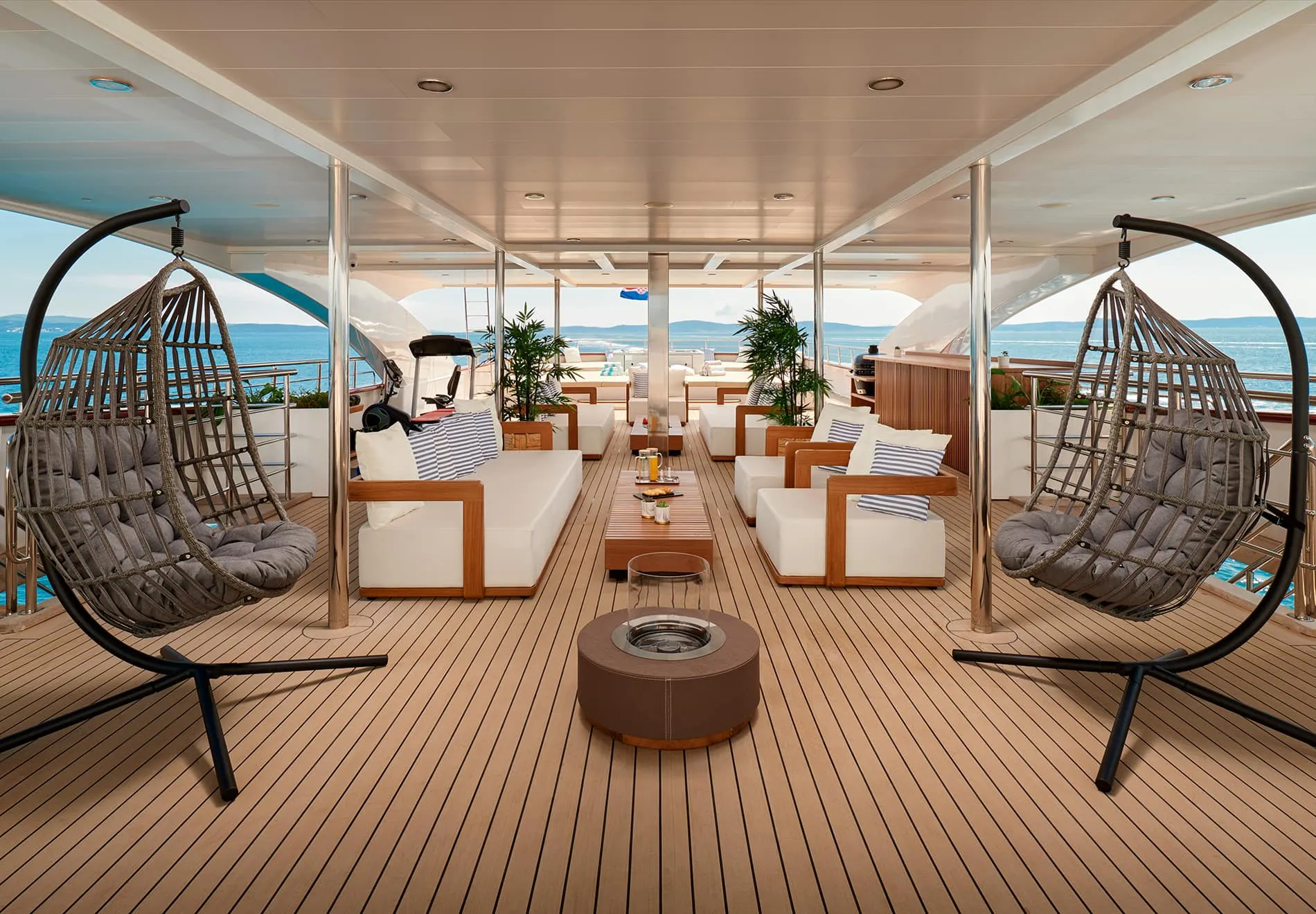 Embarking on a Lavish Journey
DS Yachts offer more than just fuel efficiency; their allure lies in the perfect blend of luxury and sustainability. Step aboard any of these vessels and indulge in the opulent amenities and experience the epitome of a luxurious yacht.
Embrace the evolution of yachting with DS Yachts - where luxury and sustainability meet. Become a part of the »smart yachting« era and start planning your charter today. All you need to do is to fill out this form, and our yacht charter expert will arrange everything, so you can have the most memorable vacation of your life.