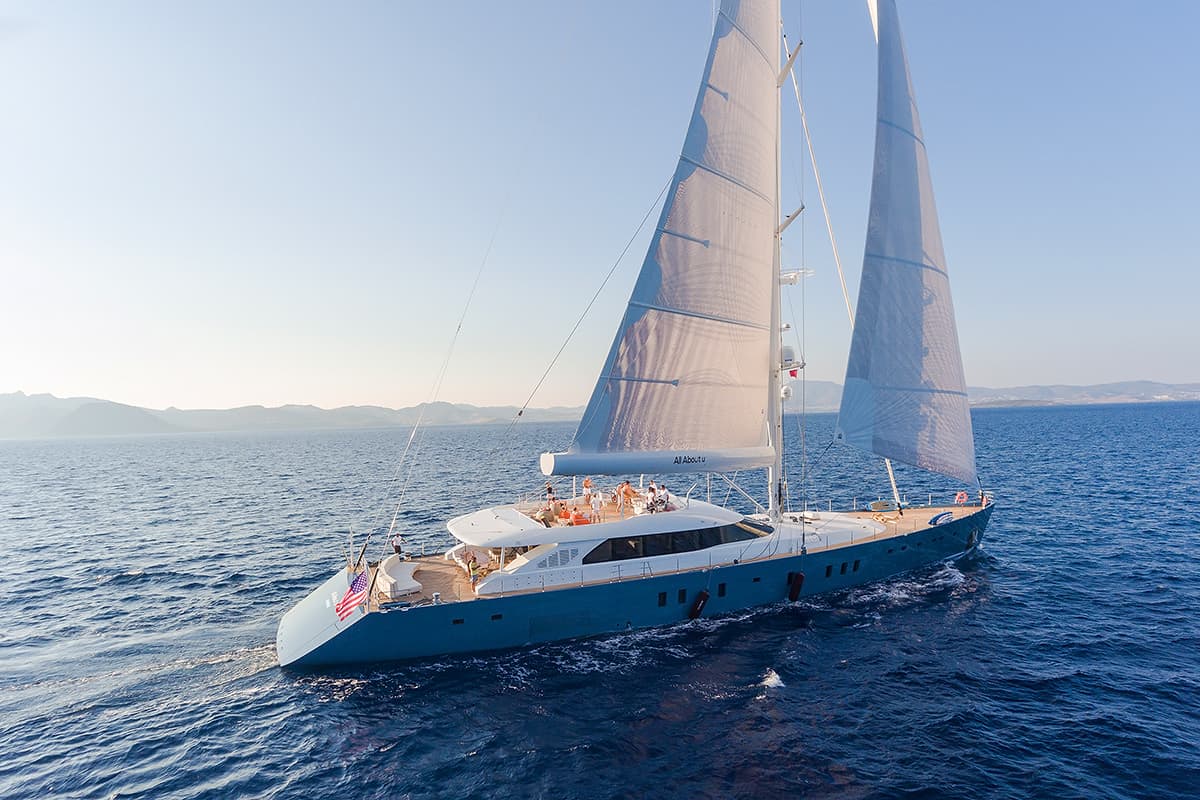 Features of the best gulets in the world
Your perfect gulet cruise holidays are a combination of perfect gulet, best possible itinerary and best possible activities you can select to do during your cruise. When you find the winning combination out of all 3, you will really enjoy the cruise. In this blog post, we will cover all the features you can see on the best luxury gulets.
Here are the special things these gulets have: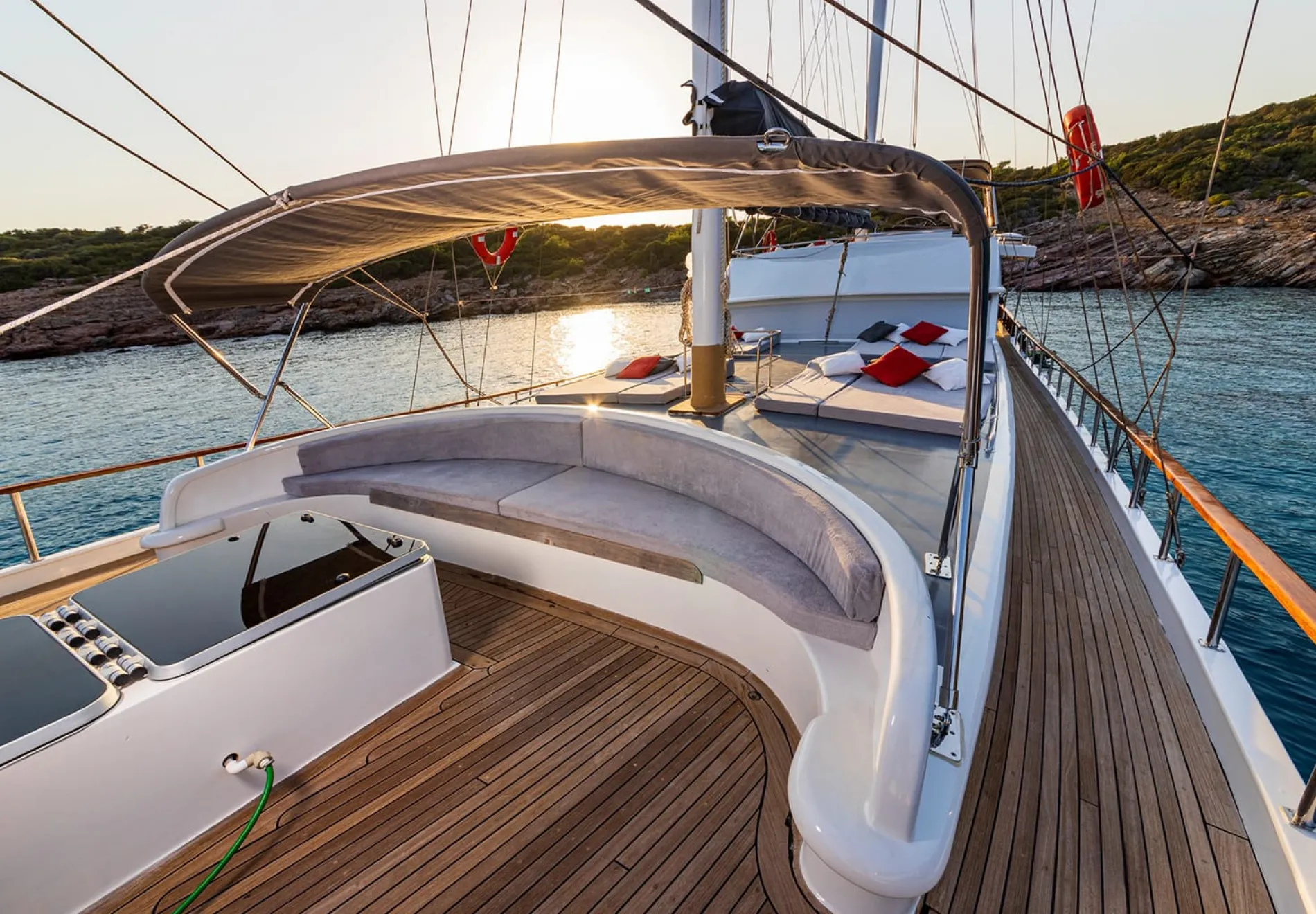 1. Lots of deck space
Gulet deck is a space where you will spend most of your time during the cruise, so this fact is very important for those who want to enjoy in comfort. Also, large decks are extremely suitable for families who are cruising, so their kids can play carefreely.
On deck, you can enjoy sunbathing, food and drinks in the outdoors and enjoy various amenities.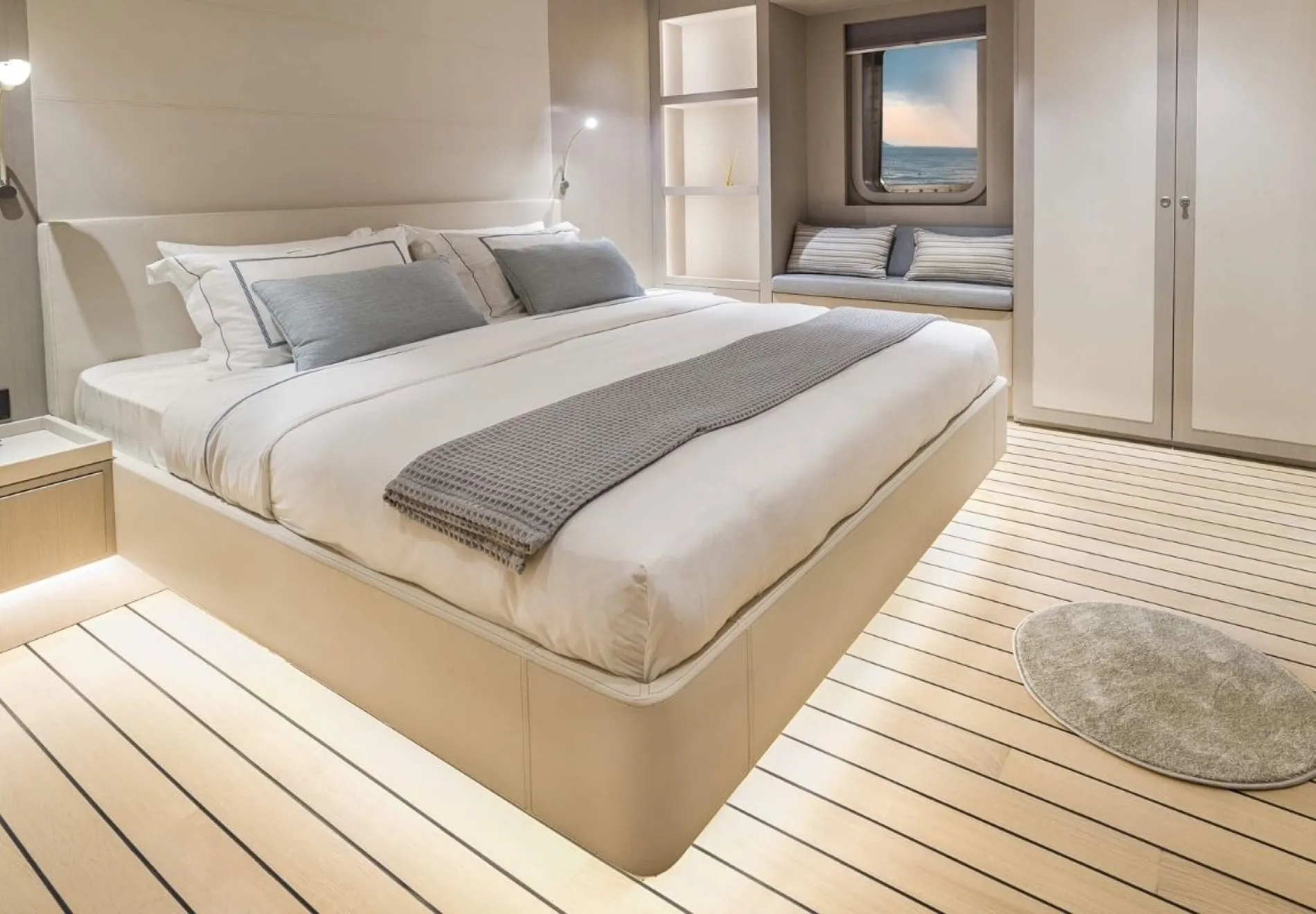 2. Spacious cabins
Cabins are extremely spacious providing more than enough space for storage and comfortable cruise. They can be easily compared to 5-star hotels.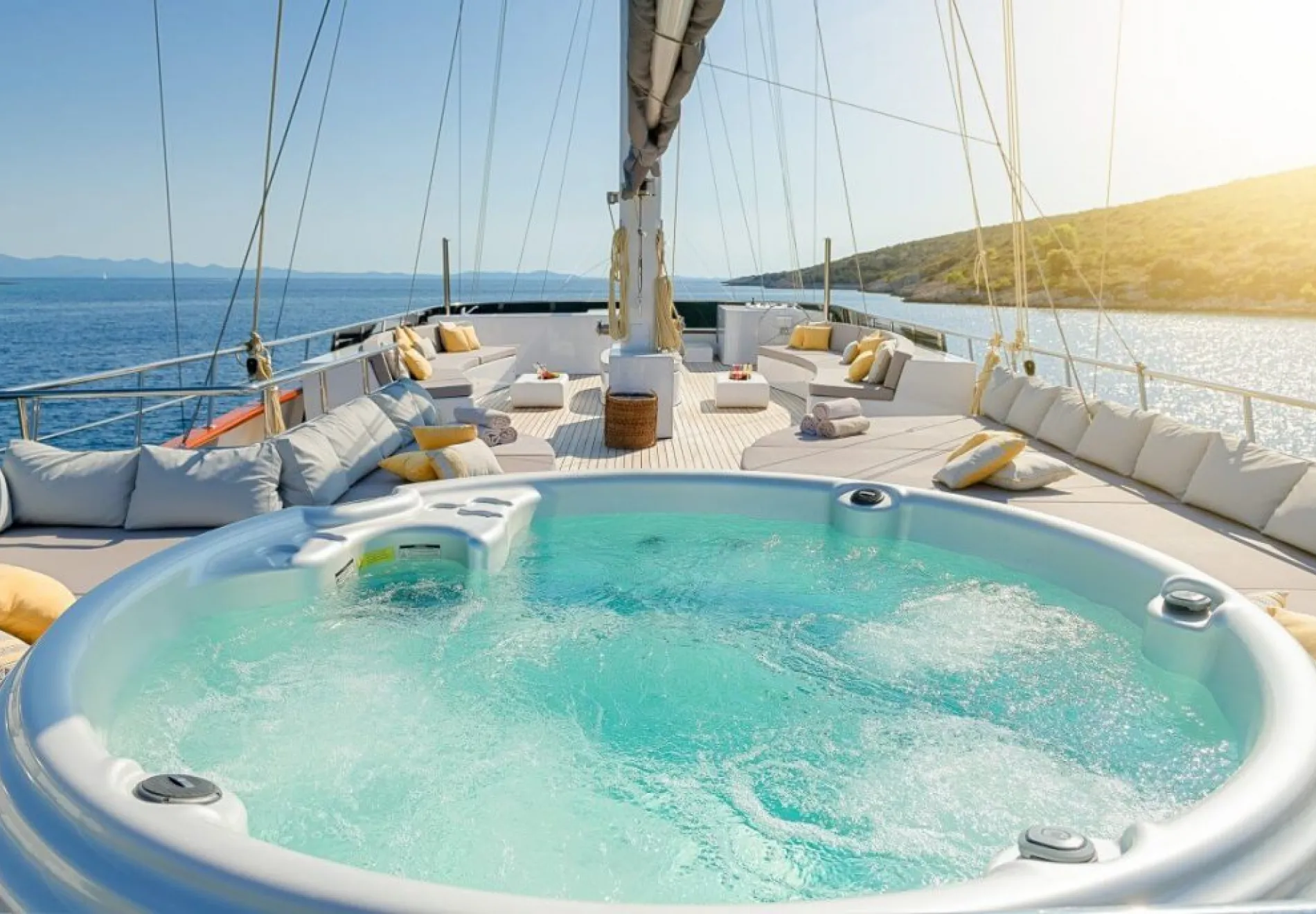 3. Jacuzzi on deck can be a common thing
Luxury gulets have amazing amenities and one of those is a jacuzzi, ideal for relaxing during the day and night romance.
Have a glass of champagne, enjoy the beautiful night time romance and relax during any time of the day.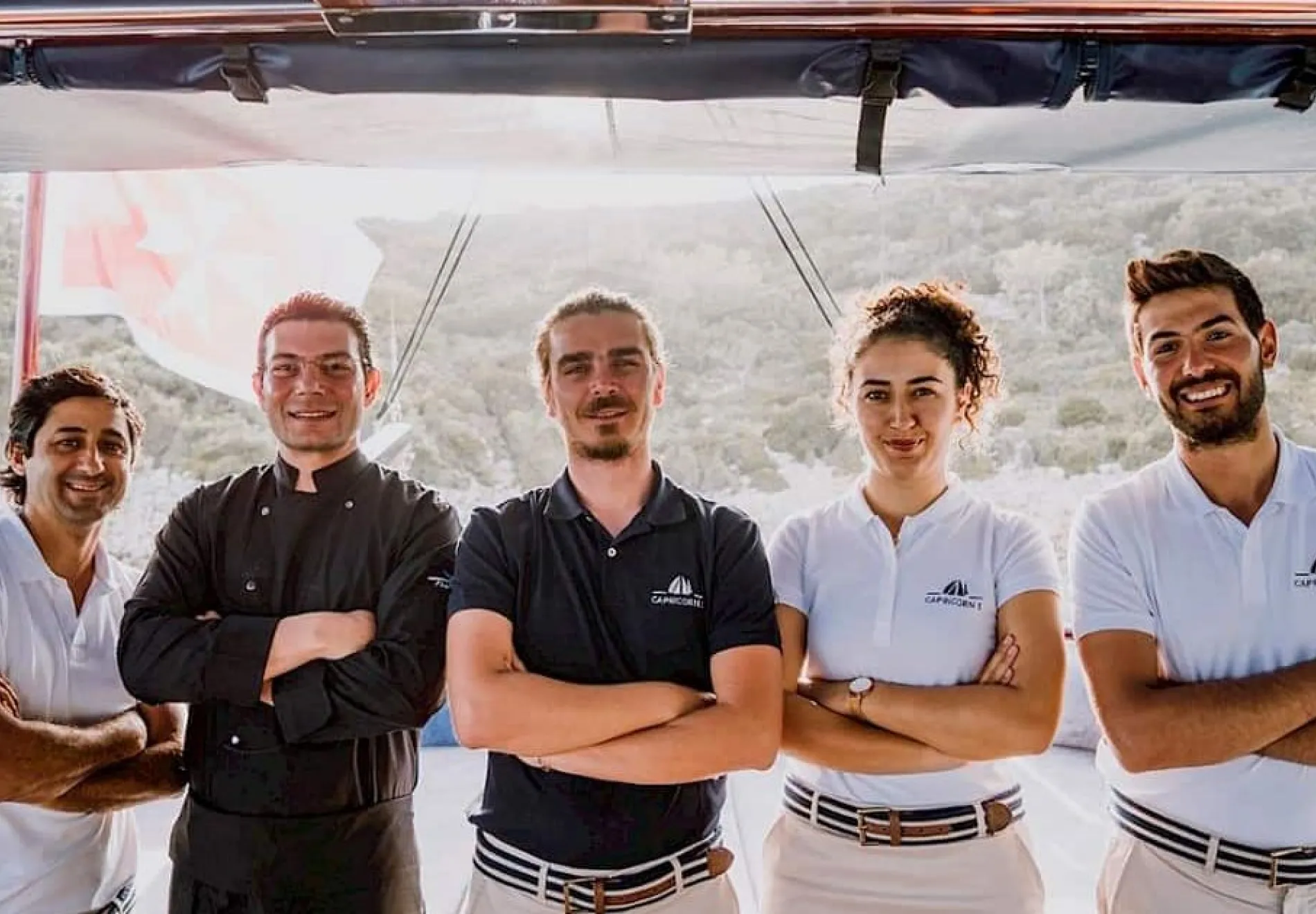 4. Professional crew and services on board
The crew will be at your disposal at all times so your cruise is completely stress – free.
Your comfort and safety is crew priority. Your personal chef will impress you with quality meals and the captain will take you to the most amazing places.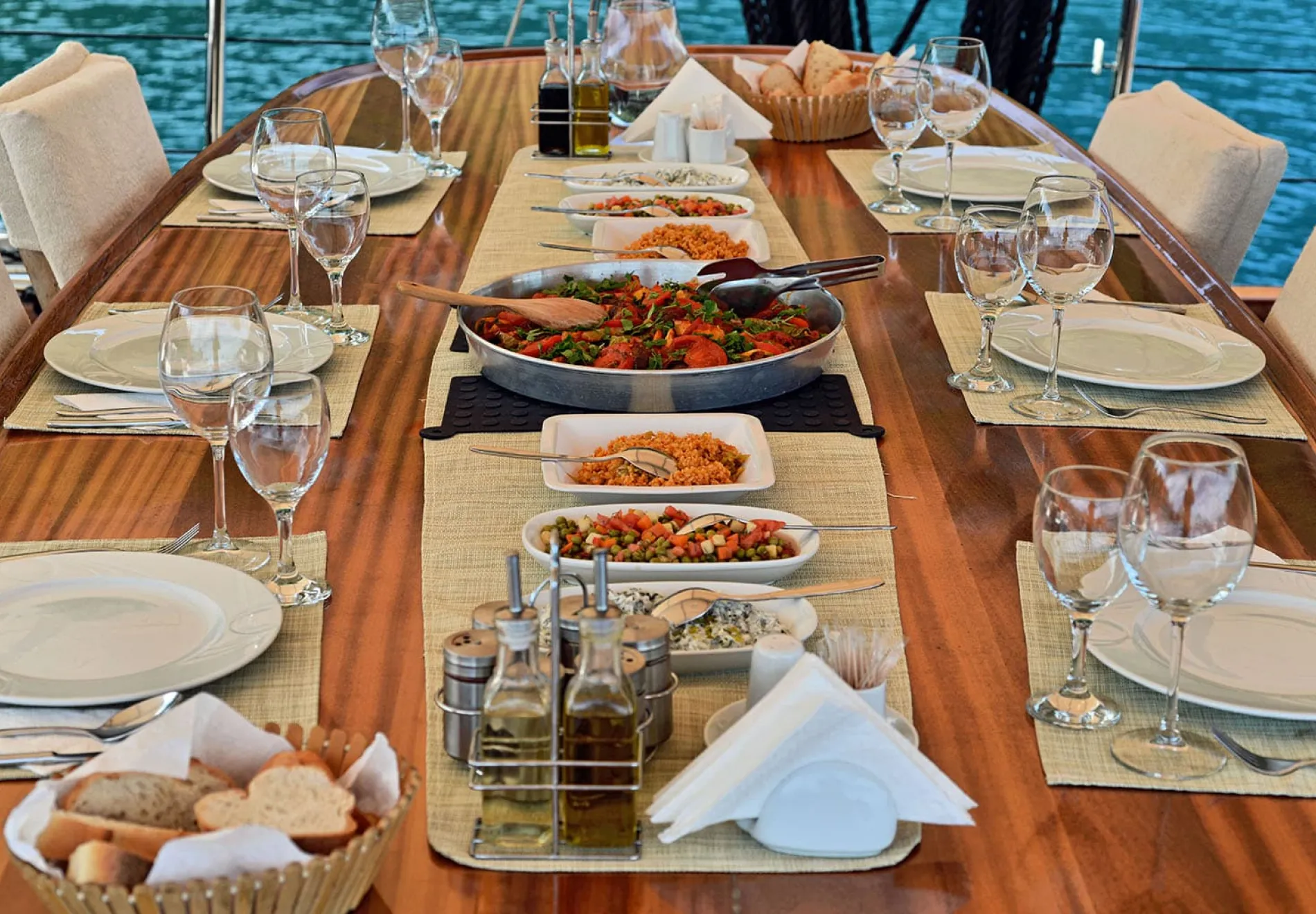 5. Amazing food
On the best gulets, you will be able to enjoy absolutely amazing food prepared by your personal chef on board that will wake up all your tastebuds.
Enjoy a healthy breakfast, delicious lunch that will keep you full for hours and lovely dinners are always a fun way to end the day.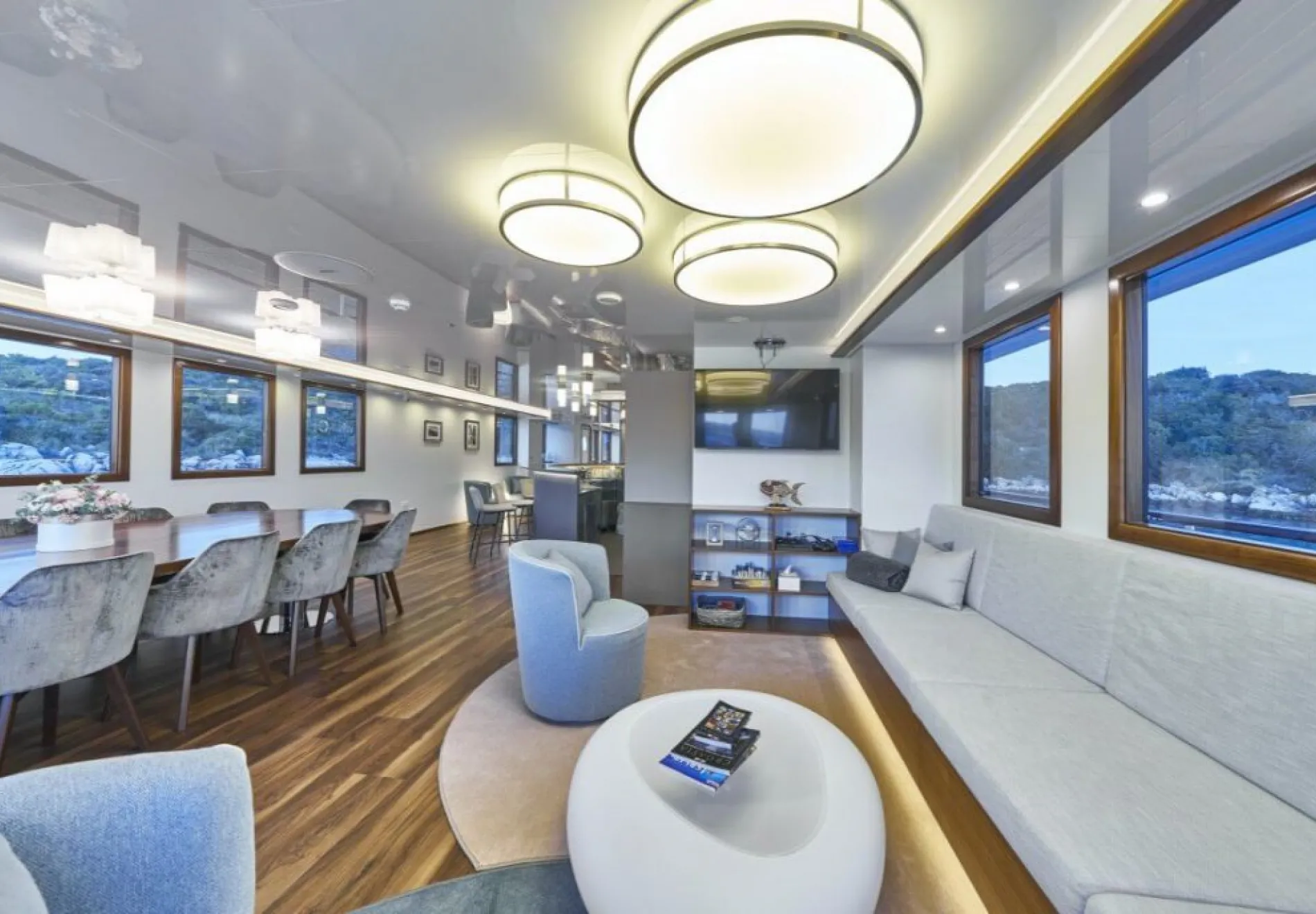 6. Perfect design
Luxury gulets have a superb design in the interior and exterior part, and each detail is made with guest comfort in mind.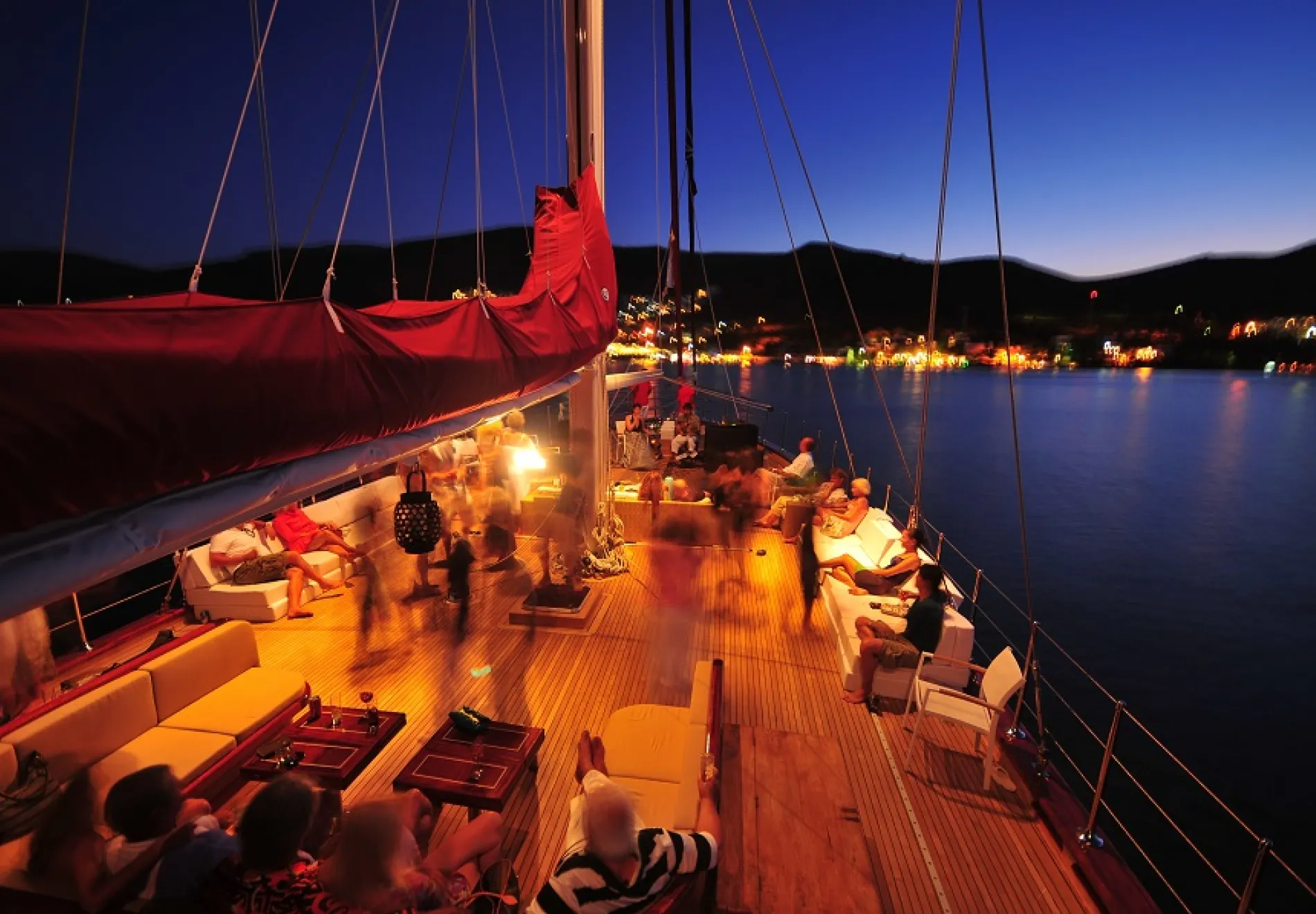 7. Special events planning
We can help you plan any special event you might have, whether that be a wedding, birthday, anniversary, business team buildings, etc.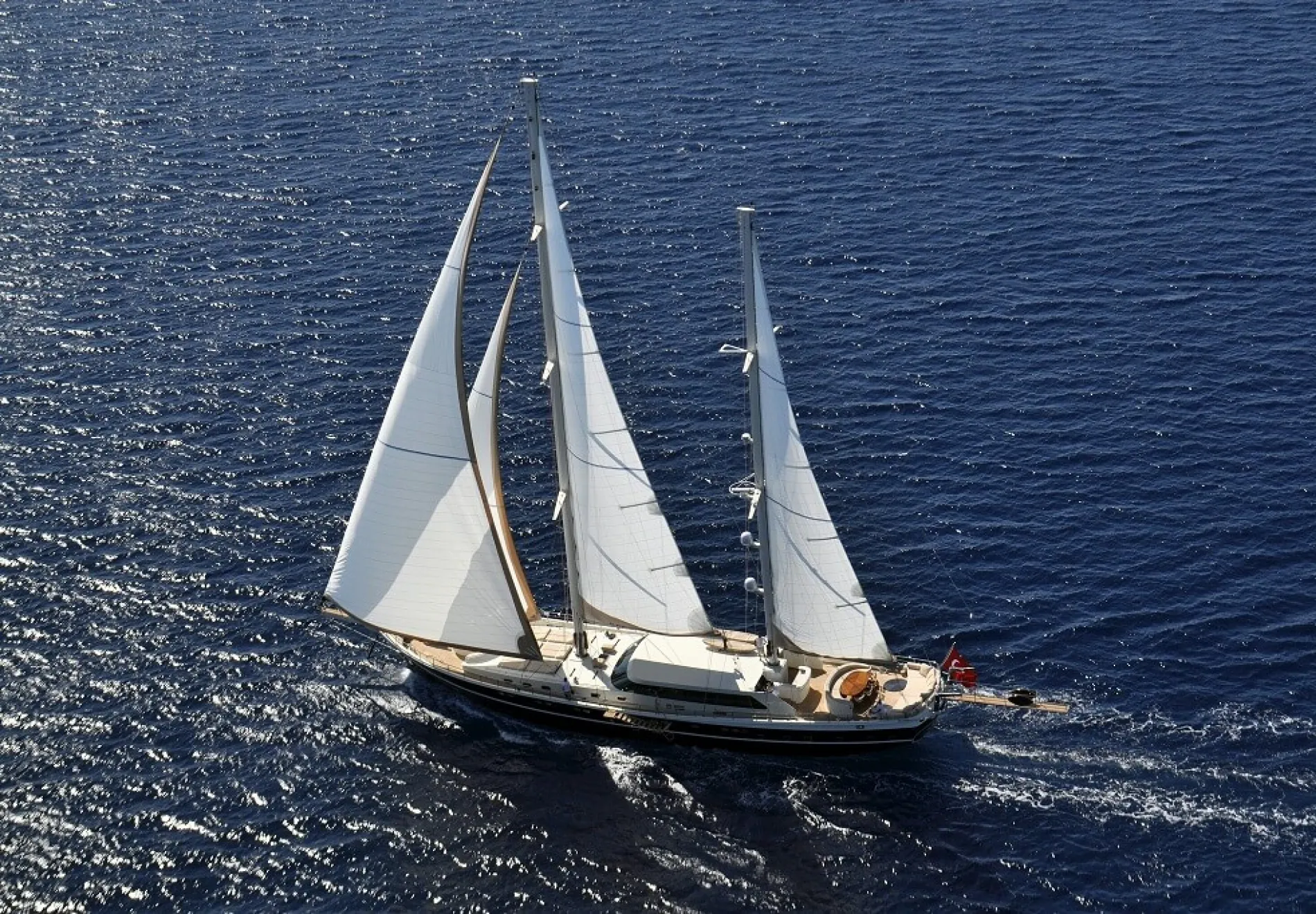 8. VIP sailing experience
Most of the gulets that are truly the best have the ability to sail too. Sailing with gulets is not always possible ut if you are keen on this possibility we can arrange it for you.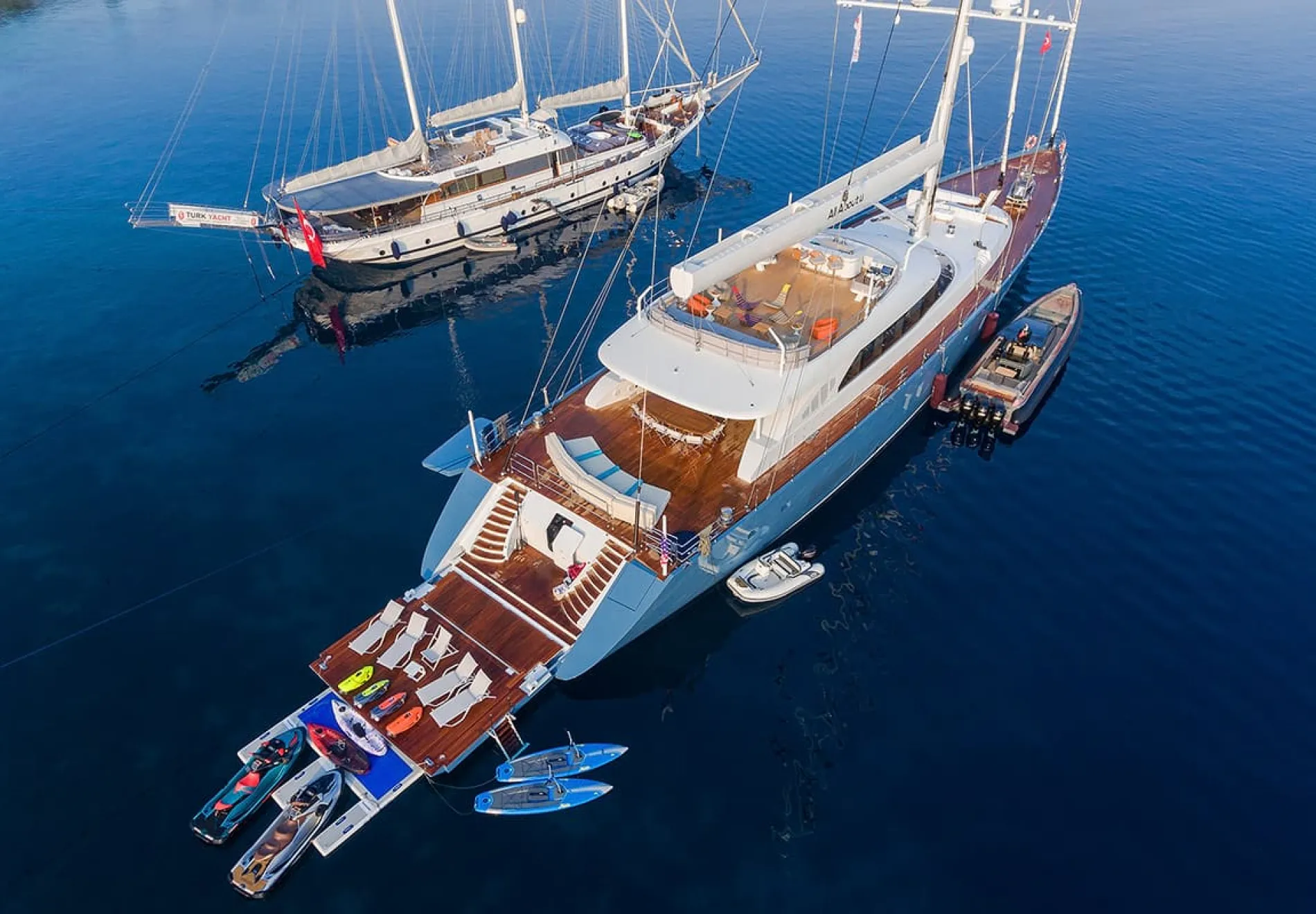 9. Lots of water toys
If you are interested in staying active and having fun during the cruise, there are various watersports you can choose from.
You will surely burn some calories with these activities and enjoy thrilling experiences because there is something suitable even for extreme adrenaline junkies.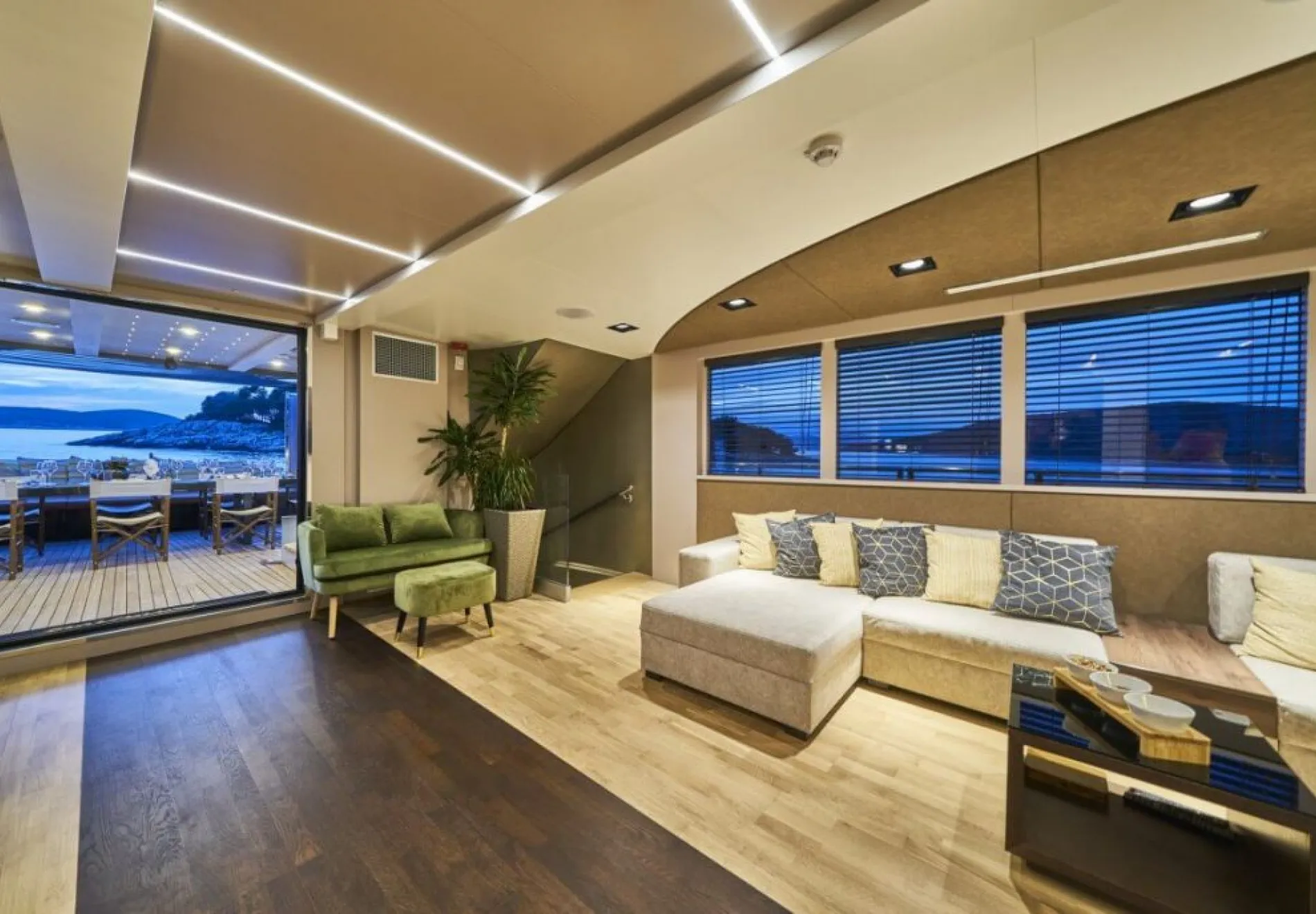 10. Very comfortable large salons
Salon areas are bright, comfortable and provide lots of space for leisure time, or indoor dining. Usually, they have large windows that beautifully let a lot of natural light inside the interior of the boat.
The Salon area is ideal for leisure time, it can be also used for indoor dining, especially in case of bad weather.