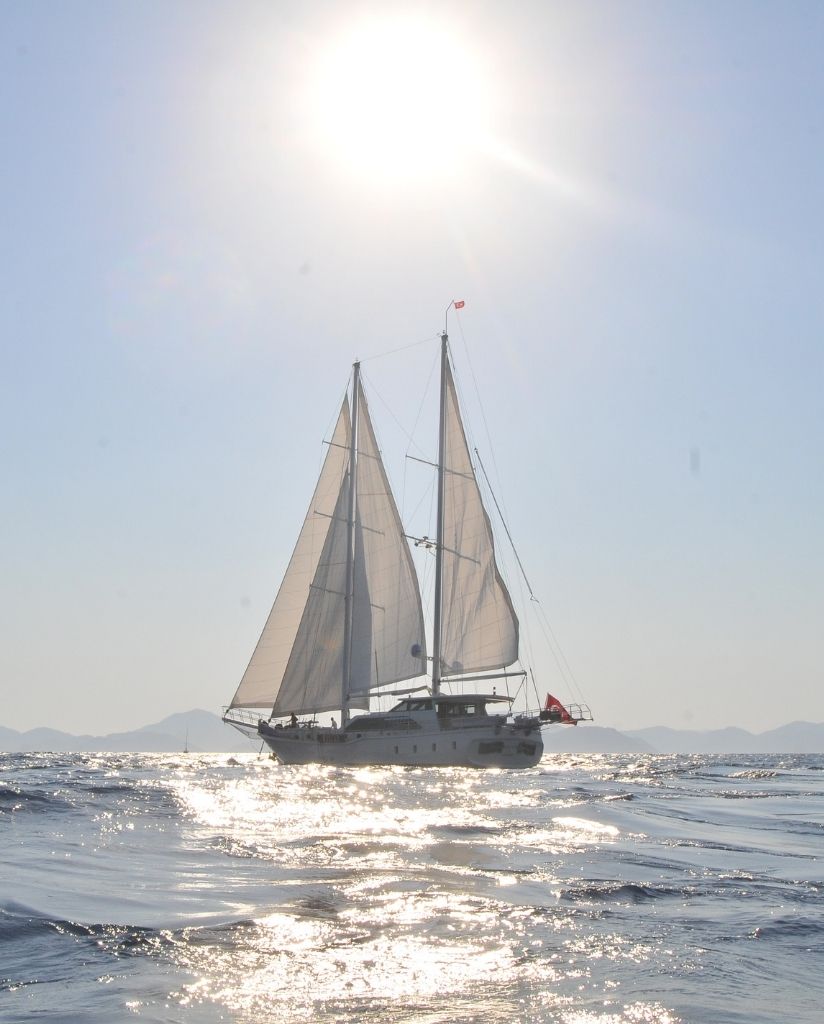 What is the gulet cruise experience?
We can not describe exactly what you can expect from gulet holidays. But we can show you! Browse through the gallery below and dive into the wonderful world of Blue Cruises.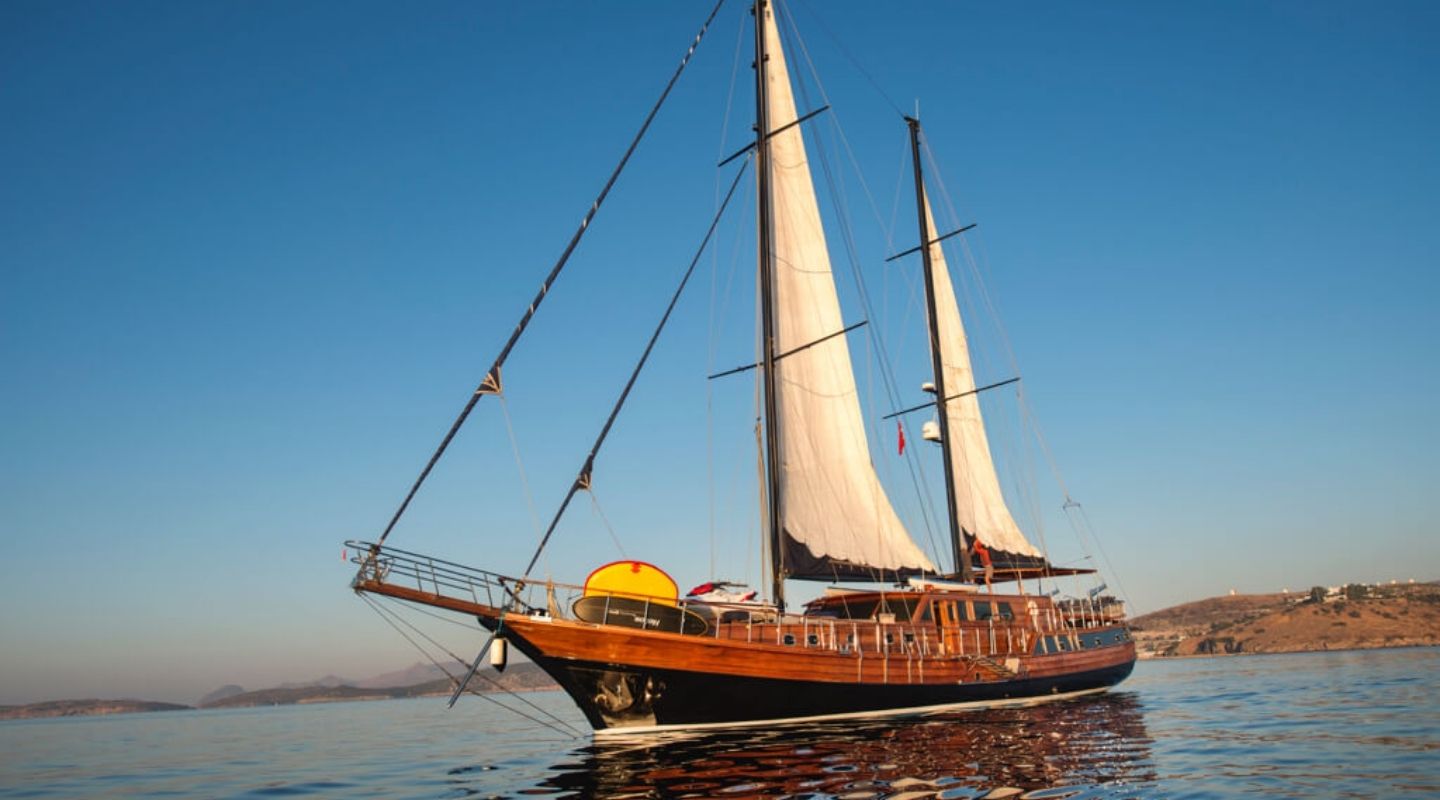 A gulet is a wooden classic yacht built usually in Bodrum or Marmaris from the southwestern coast of Turkey.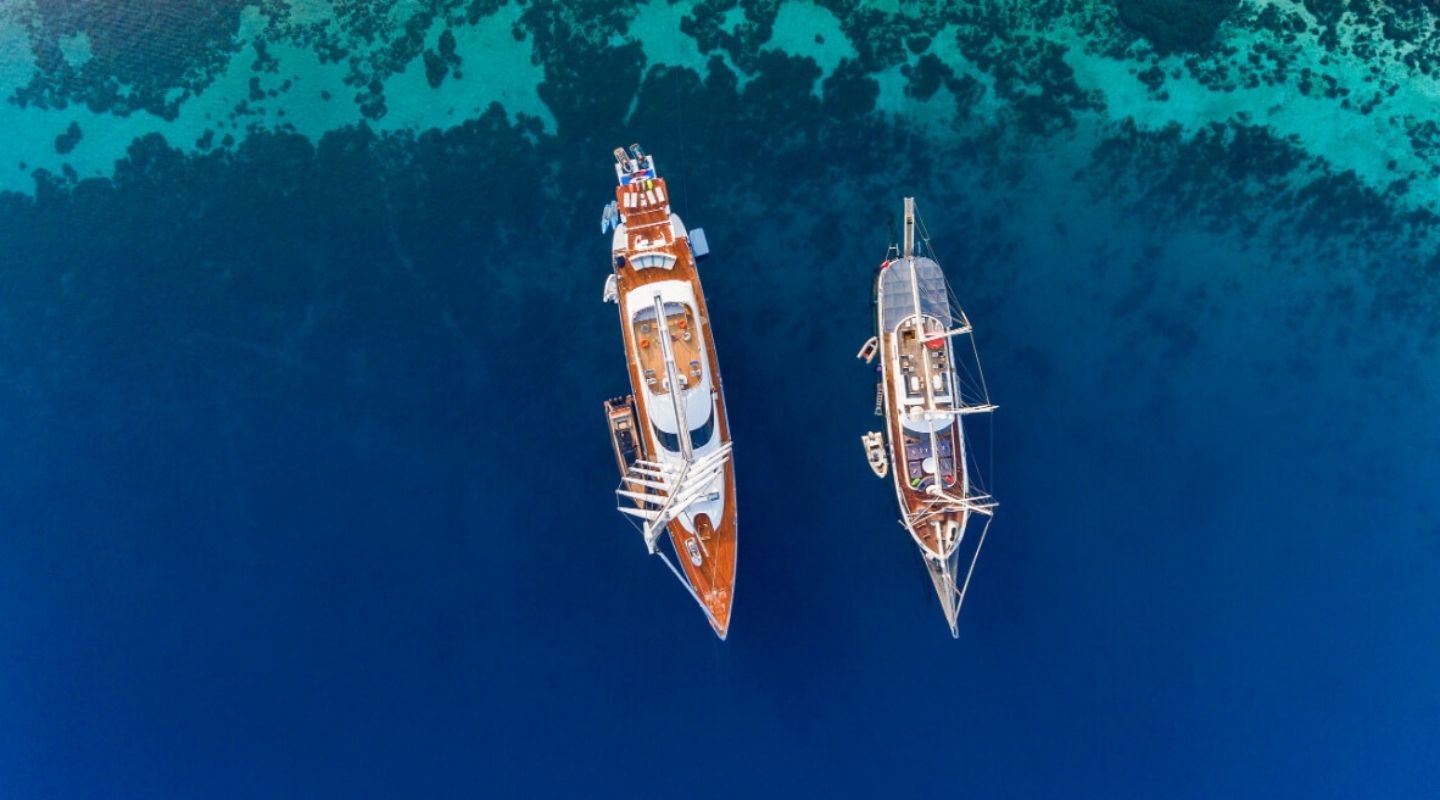 Gulet cruise can provide you with the amazing unique type of holidays.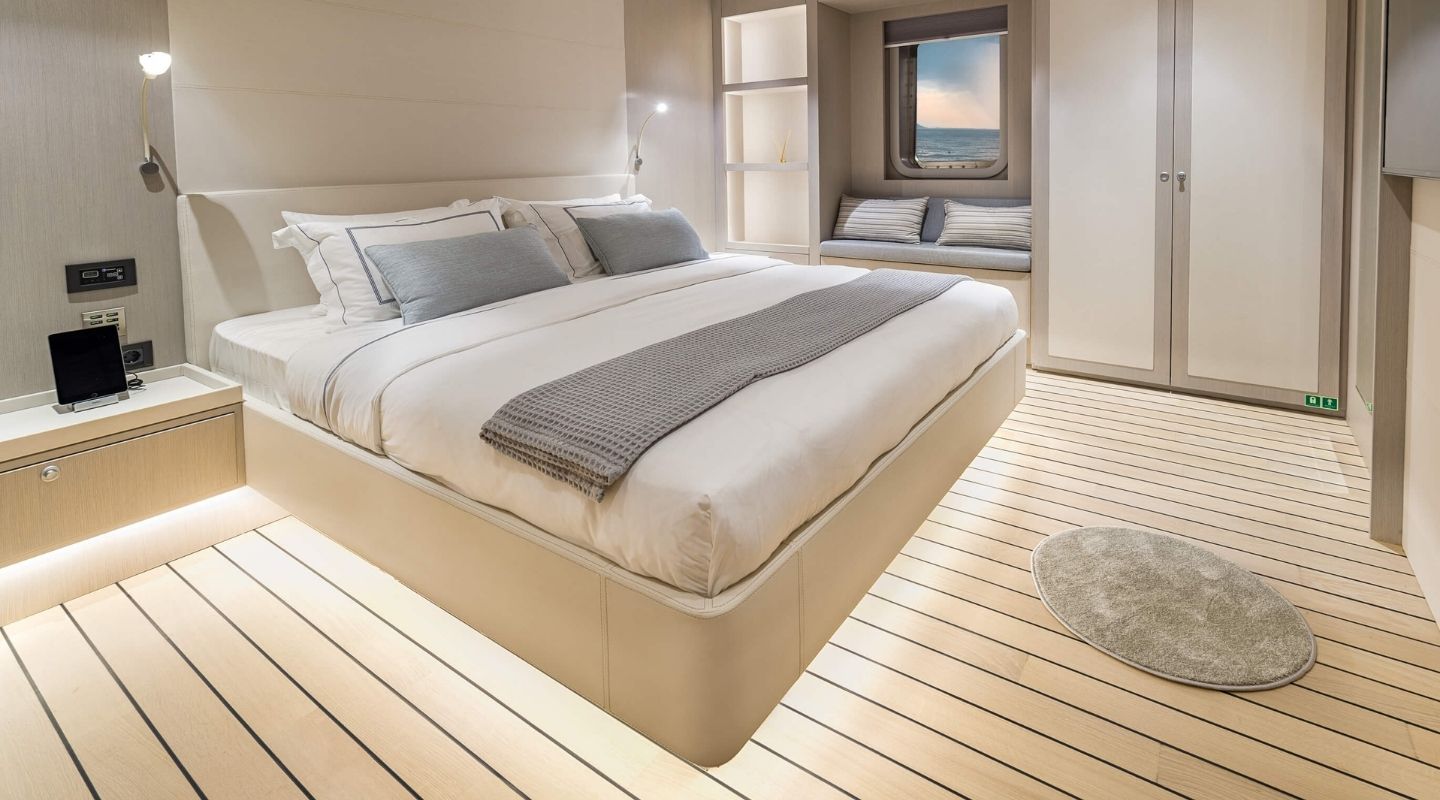 The average size of the gulet is 20 to 55 meters in length and feature 4 to 12 cabins.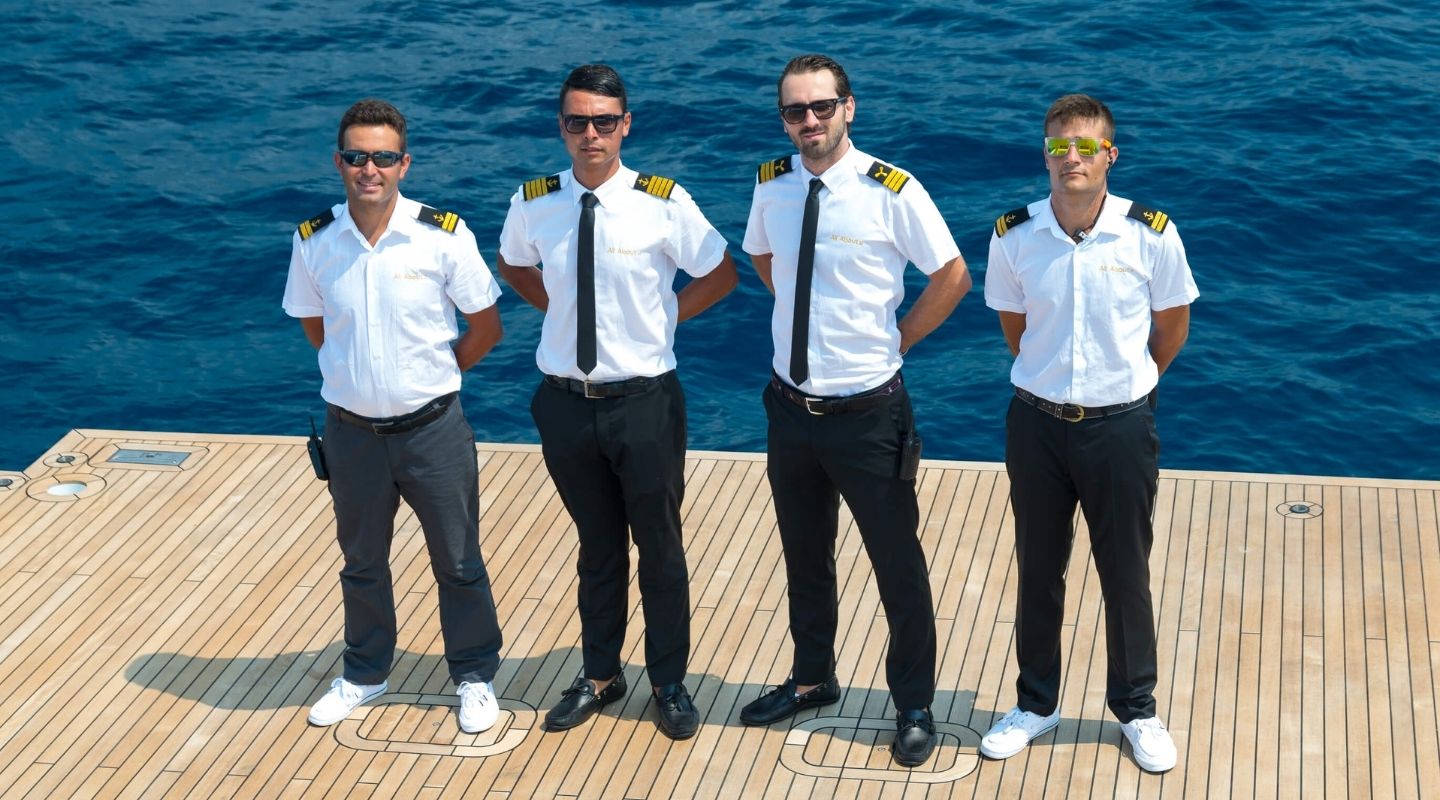 All gulet type boats come with a crew and they are used for private charter in different countries.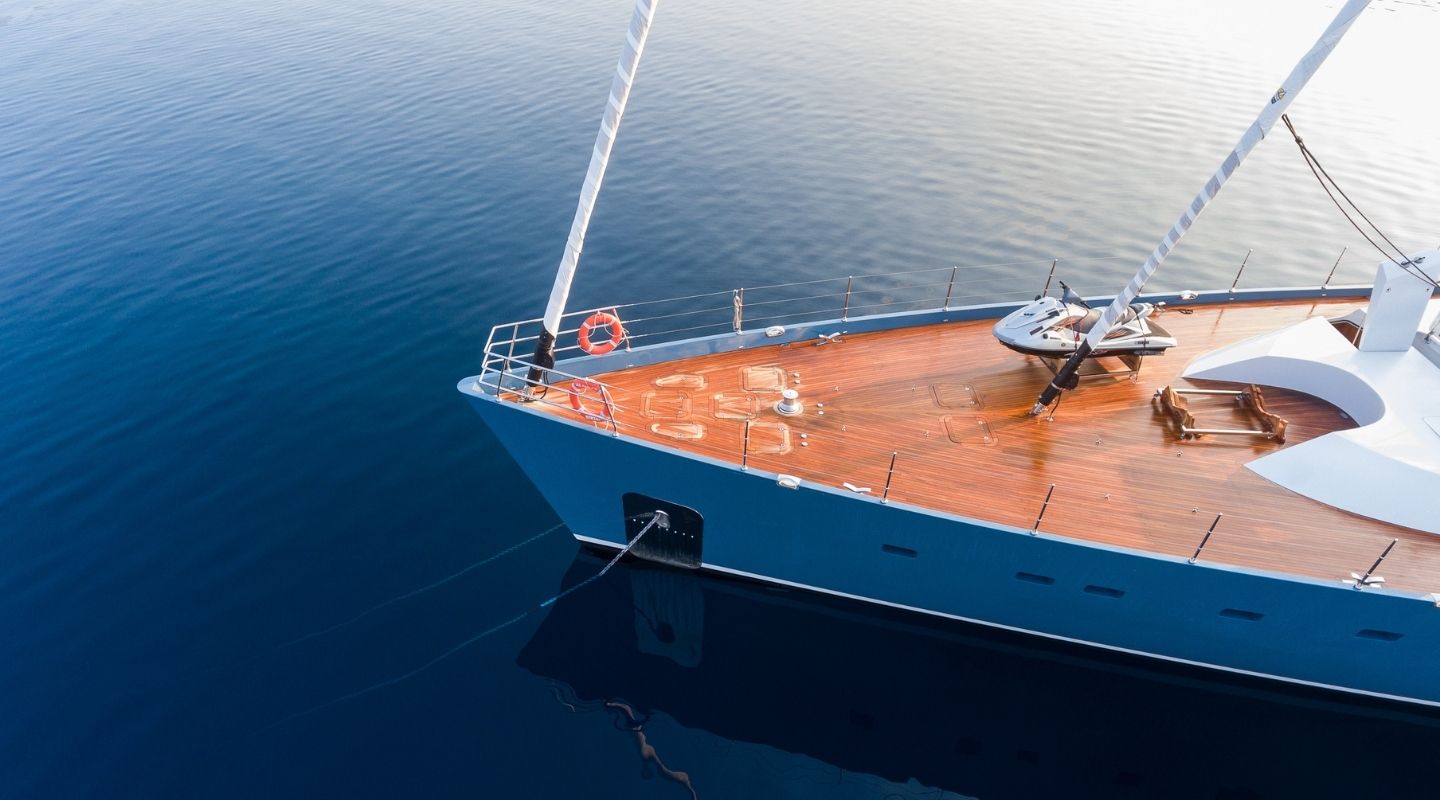 Gulets are available to charter in Croatia, Turkey, Greece, Spain, France or Italy.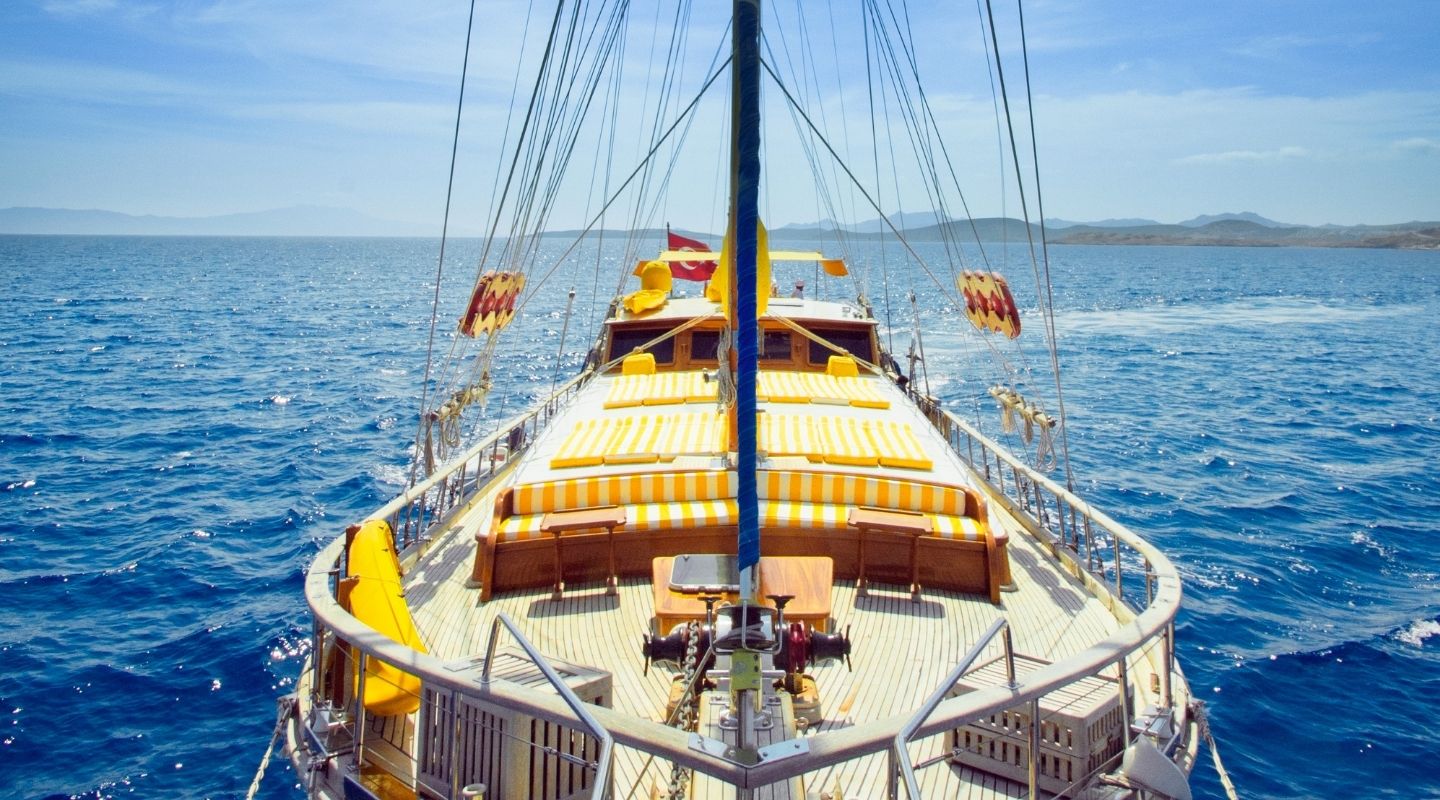 Gulets come in all shapes, sizes, and categories from standard to deluxe.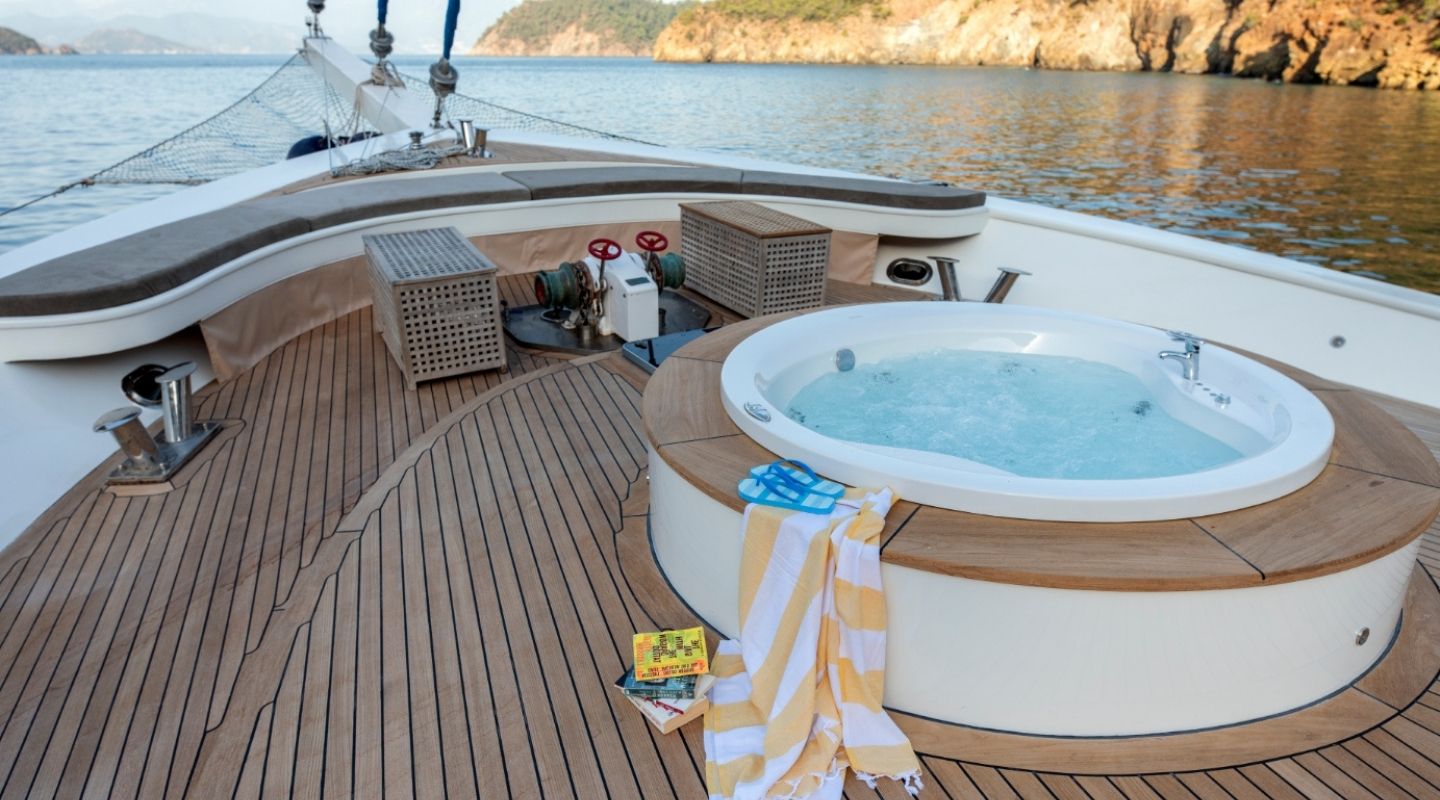 Best place of each gulet boat is the deck, where you will spend most of your time.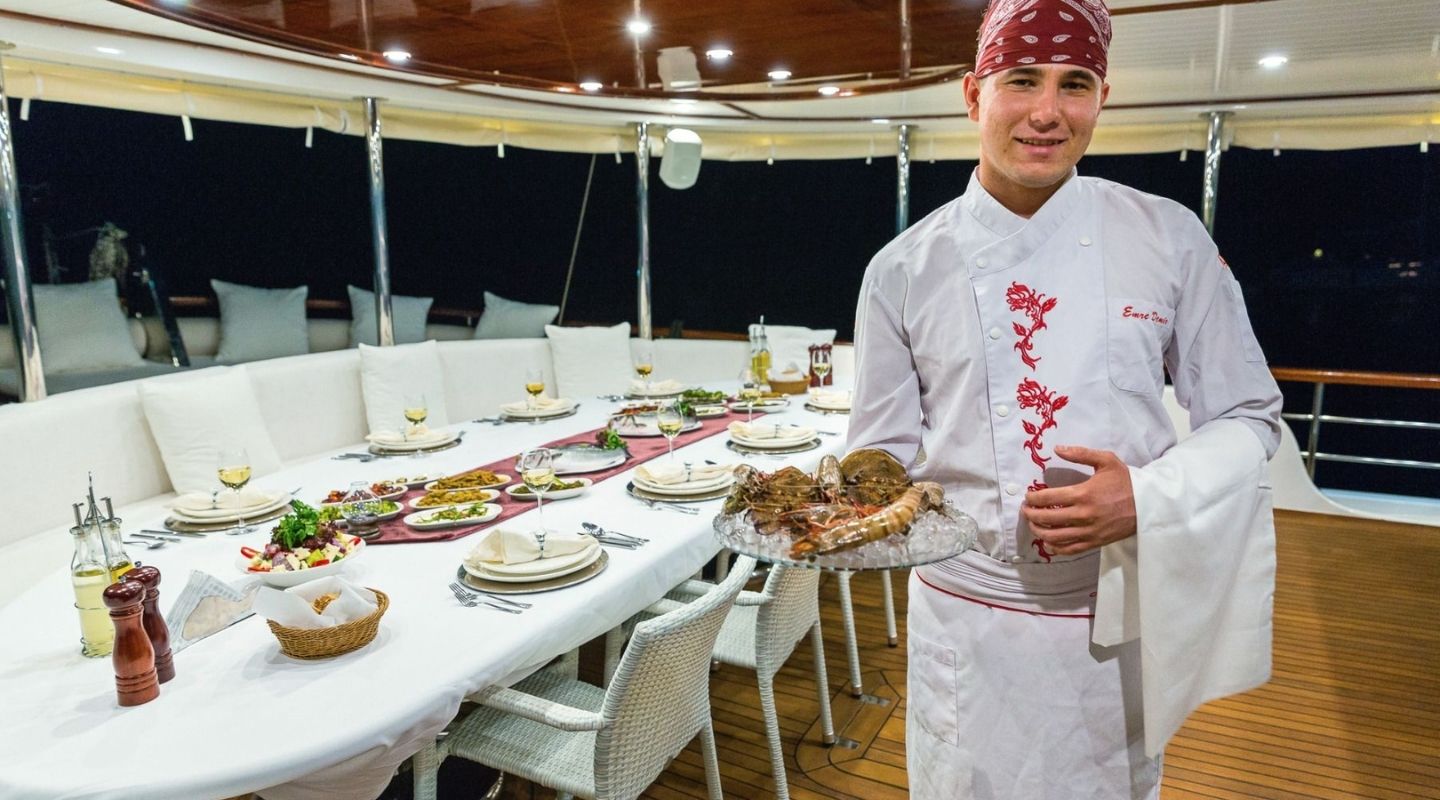 And most importantly, food on gulets is amazing, prepared fresh daily by your personal chef.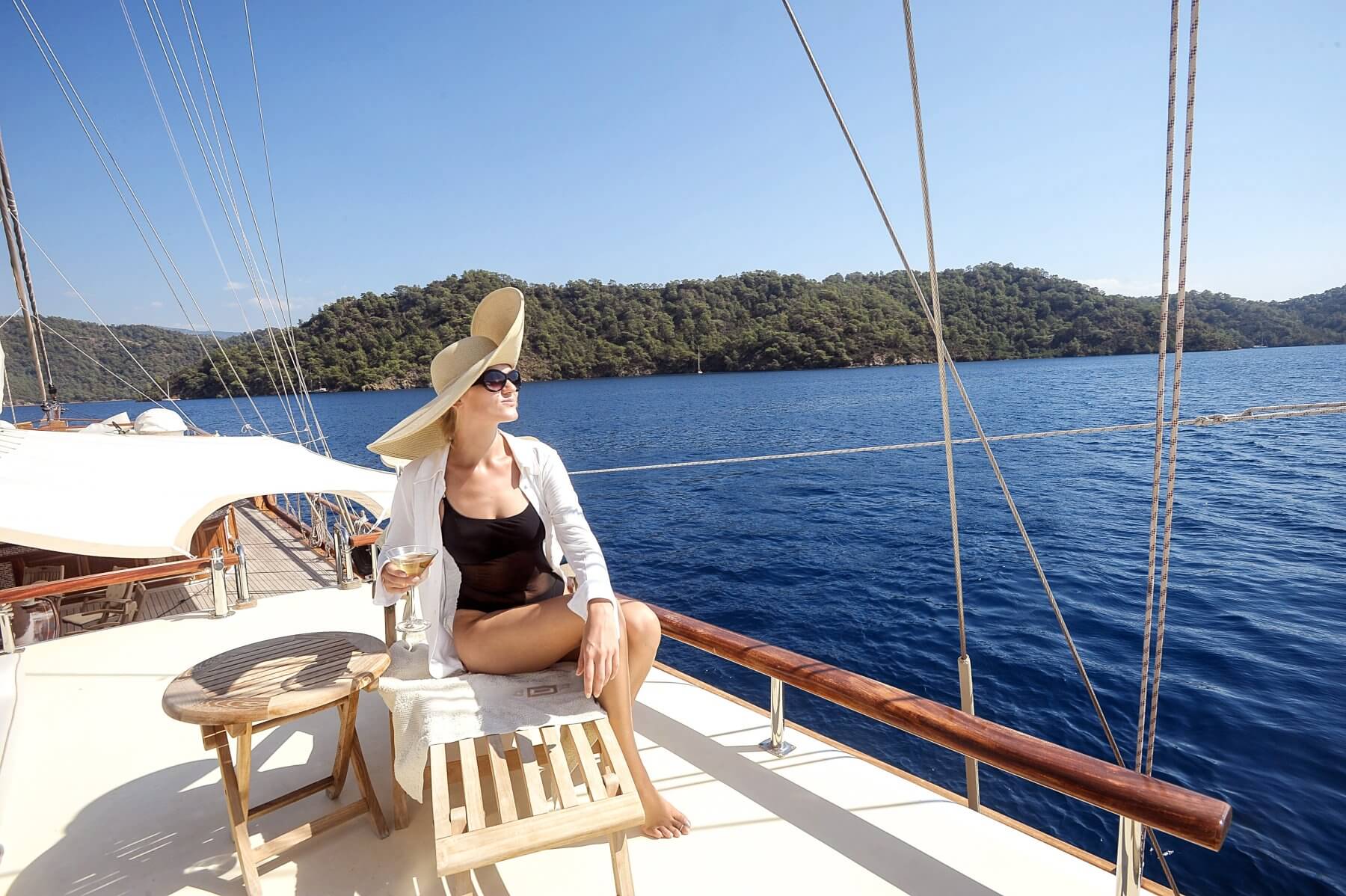 All you have to do is enjoy and relax…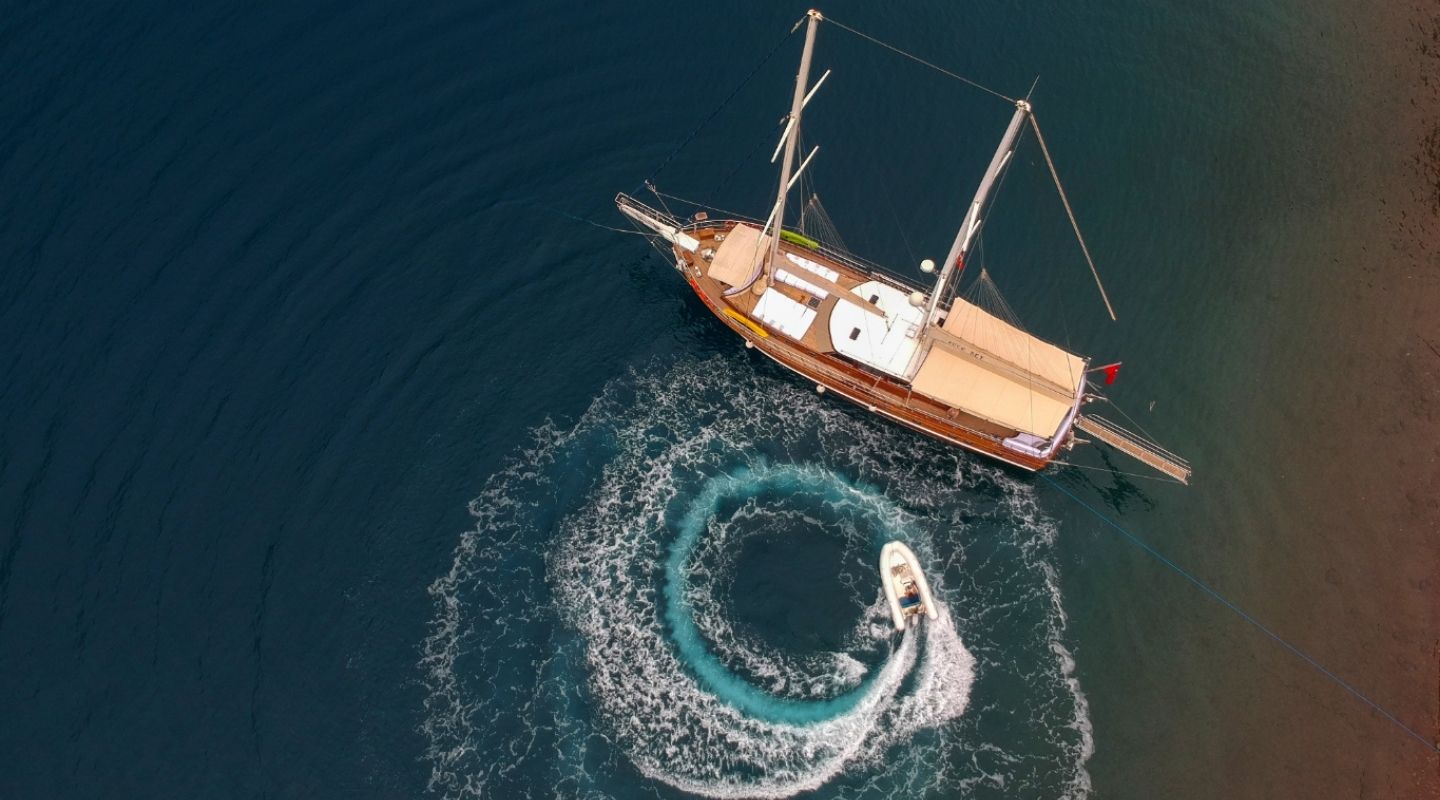 But you can also stay active by using fun watersports available on board.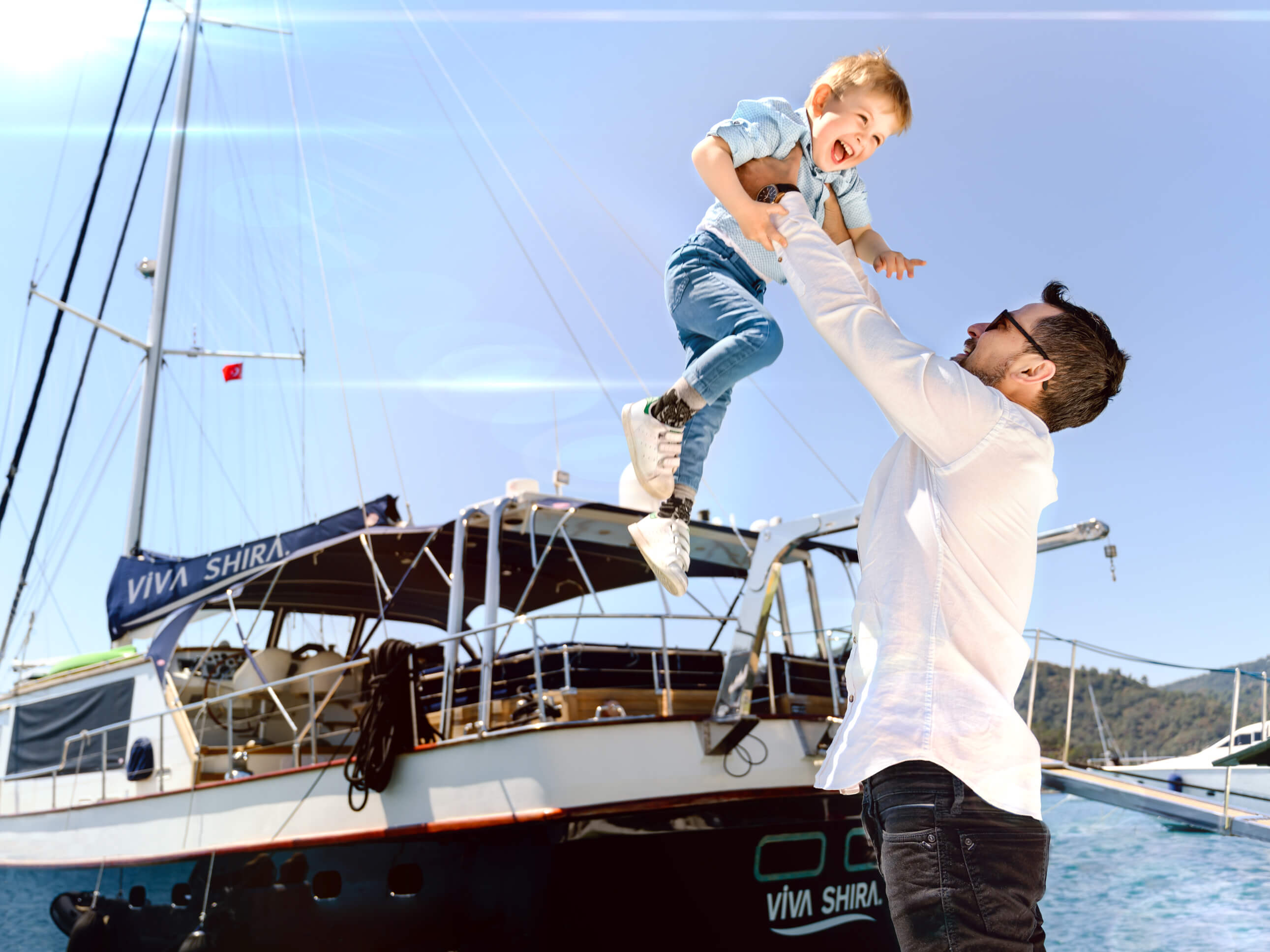 Gulet cruises can be an amazing choice for family holidays too!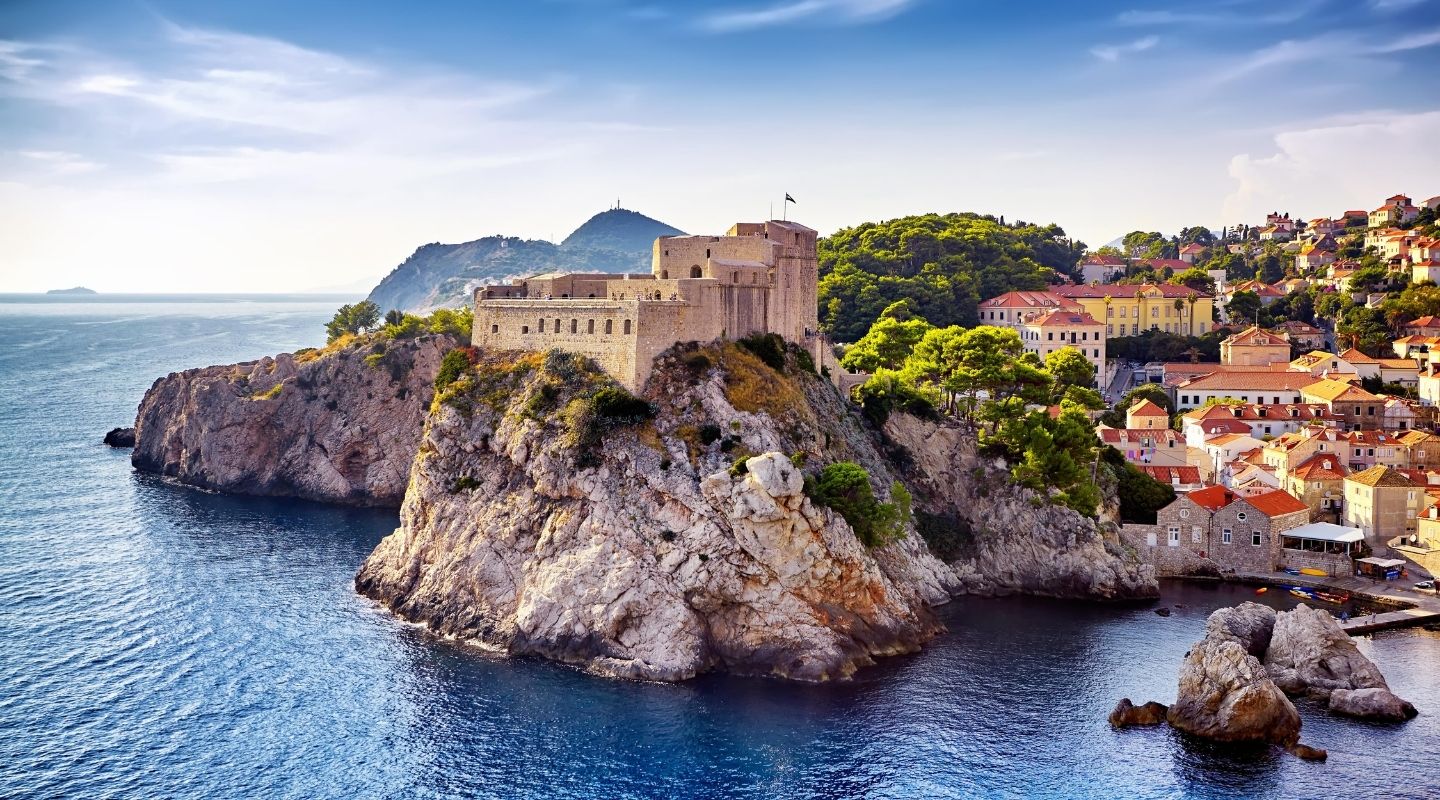 You get to see the places unreachable to other tourists, and most beautiful destinations.
Where can you cruise?
The three main Blue Cruise destinations are Turkey, Croatia & Greece, however, you can also book a gulet in Italy, Spain, Montenegro, France, but the options are limited there.
Turkey Blue Cruises
Home of Turquoise – 5 Gulet facts
What can you expect when you cruise Turkey:
Amazing remote bays and clear turquoise sea
Hundreds of ancient sites and interesting land trips
Famous Ottoman cuisine
Breath-taking locations
More than 1000 gulets to choose from
MAIN SPOTS: Bodrum, Marmaris, Gocek, Fethiye, Dalyan, Datca, Bencik, Knidos, Cleopatra beach, Oludeniz, Butterfly Walley, thousands of bays.
Learn more about Turkey Cruises
Explore Gulets fleet in Turkey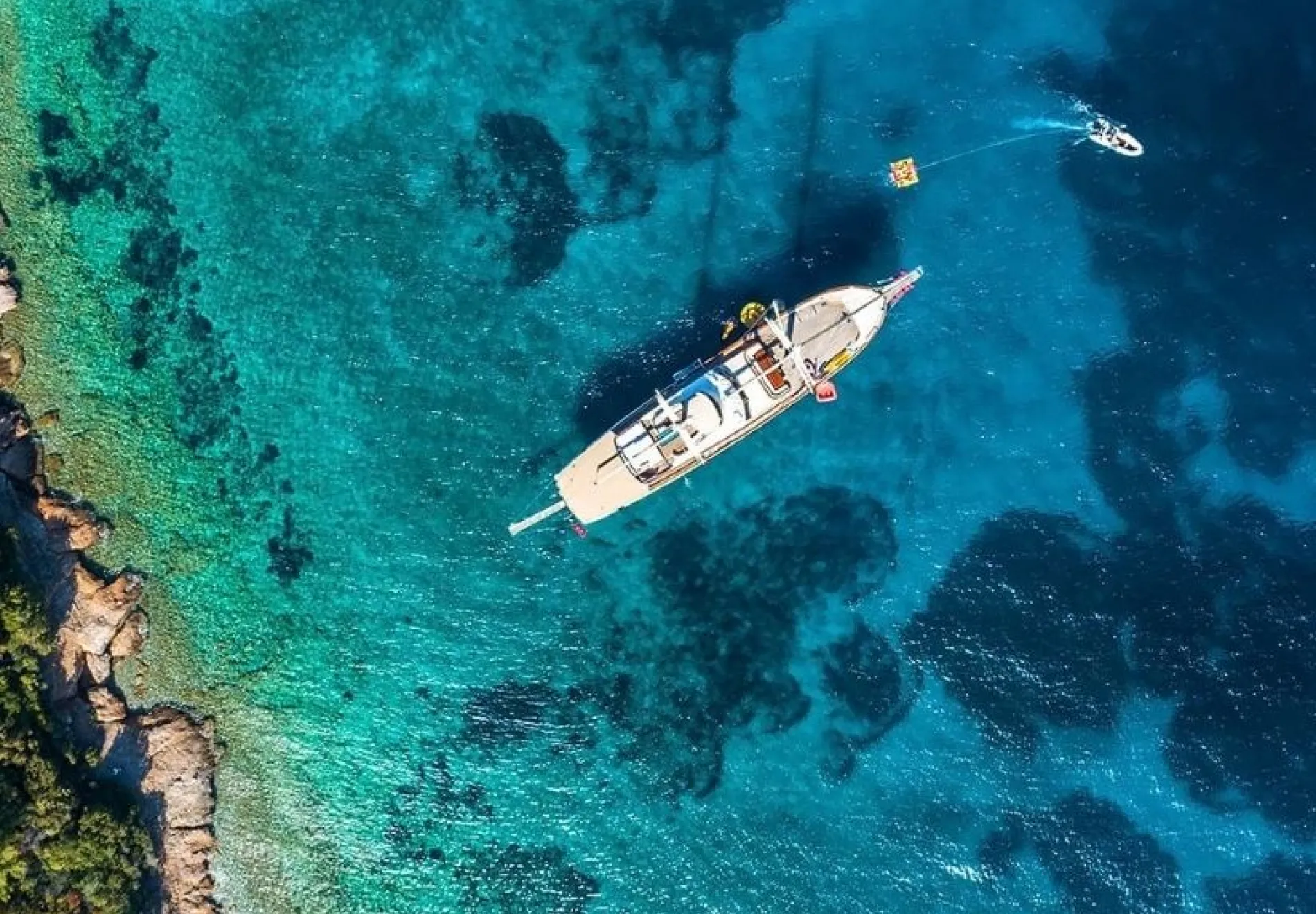 Turkey Gulet destination
"A home of turquoise waters ".
Croatia Cruises
The Mediterranean as it once was – 5 Gulet facts
What to expect on a Croatia Blue Cruise:
Over 1200 islands to explore
Stunning nature parks
Genuine Mediterranean food
Lots of small fishing villages to escape the masses
Famous JET SET towns
MAIN SPOTS: Dubrovnik, Hvar, Golden Bay, Korčula, Split, Zadar, Kornati Archipelago, Krka Waterfalls, Mljet, Vis.
Learn more abour Croatia Cruise
Explore Gulets fleet in Croatia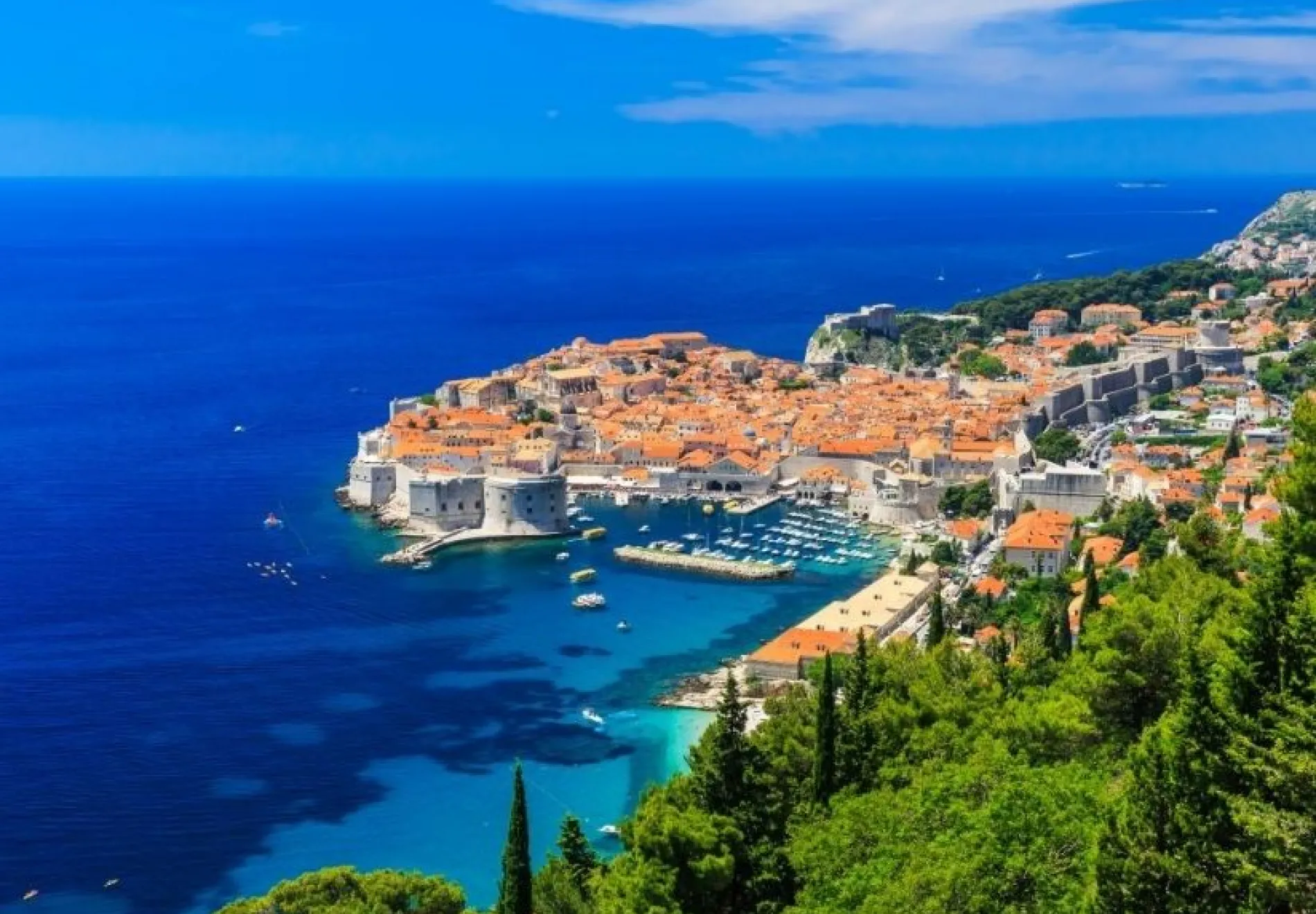 Croatia Gulet destination
The Mediterranean as it once was…
Greece Cruises
All Time Classic – 4 gulet facts
What to Expect in Greece:
Combine Greece & Turkey for 7 days cruise
Tavern & island hopping
Epic Ancient sites to explore
Most gulets are available around the Dodecanese area (Kos, Rhodes, Symi…)
MAIN SPOTS: the Ionian Islands, Cyclades Islands, Sporades Islands, Dodecanese Islands.
Learn more about Greece Cruises
Explore Gulets fleet in Greece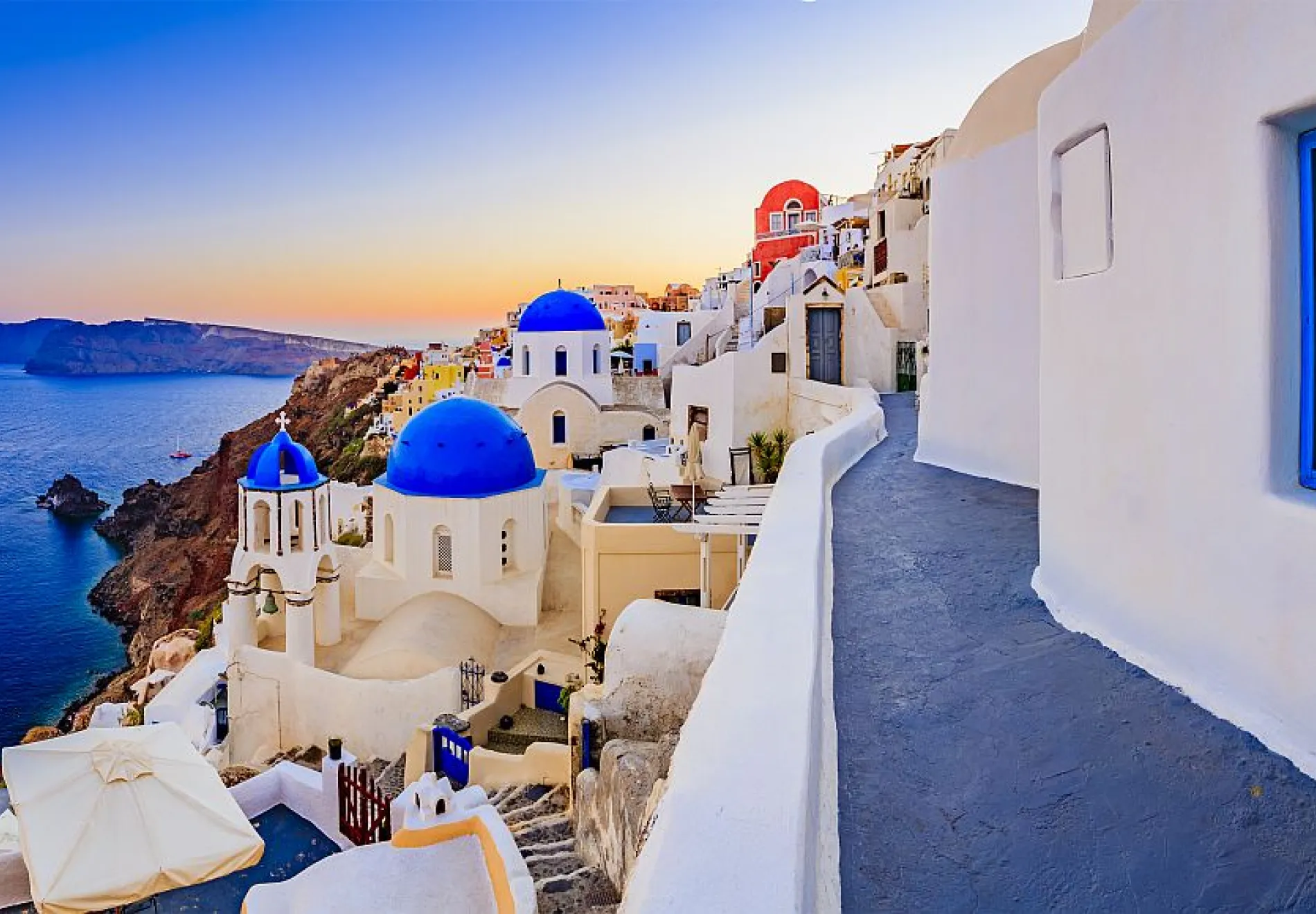 Greece Gulet destination
"Immerse yourself in endless classical beauty of Greek coast".
Montenegro Cruises
Wild Beauty – 6 gulet facts
In Montenegro, you can expect:
117 beaches along the entire Montenegrin coast
Amazing Sights: Sea & Huge Mountains
Fabulous Coastline & Interesting Hinterland
Medieval Towns & Modern Marinas and
You can combine it with Croatia (Dubrovnik, Mljet, Korčula)
Special JET SET towns such as Budva, Tivat & Kotor.
MAIN SPOTS: Kotor, Budva, Tivat, Perast, Lake Skadar, Herceg Novi, Bigova, Ulcinj, Scenic Beaches, Petrovac, St. Štefan, Mirište.
Learn more about Montenegro Cruises
Explore Gulets fleet in Montenegro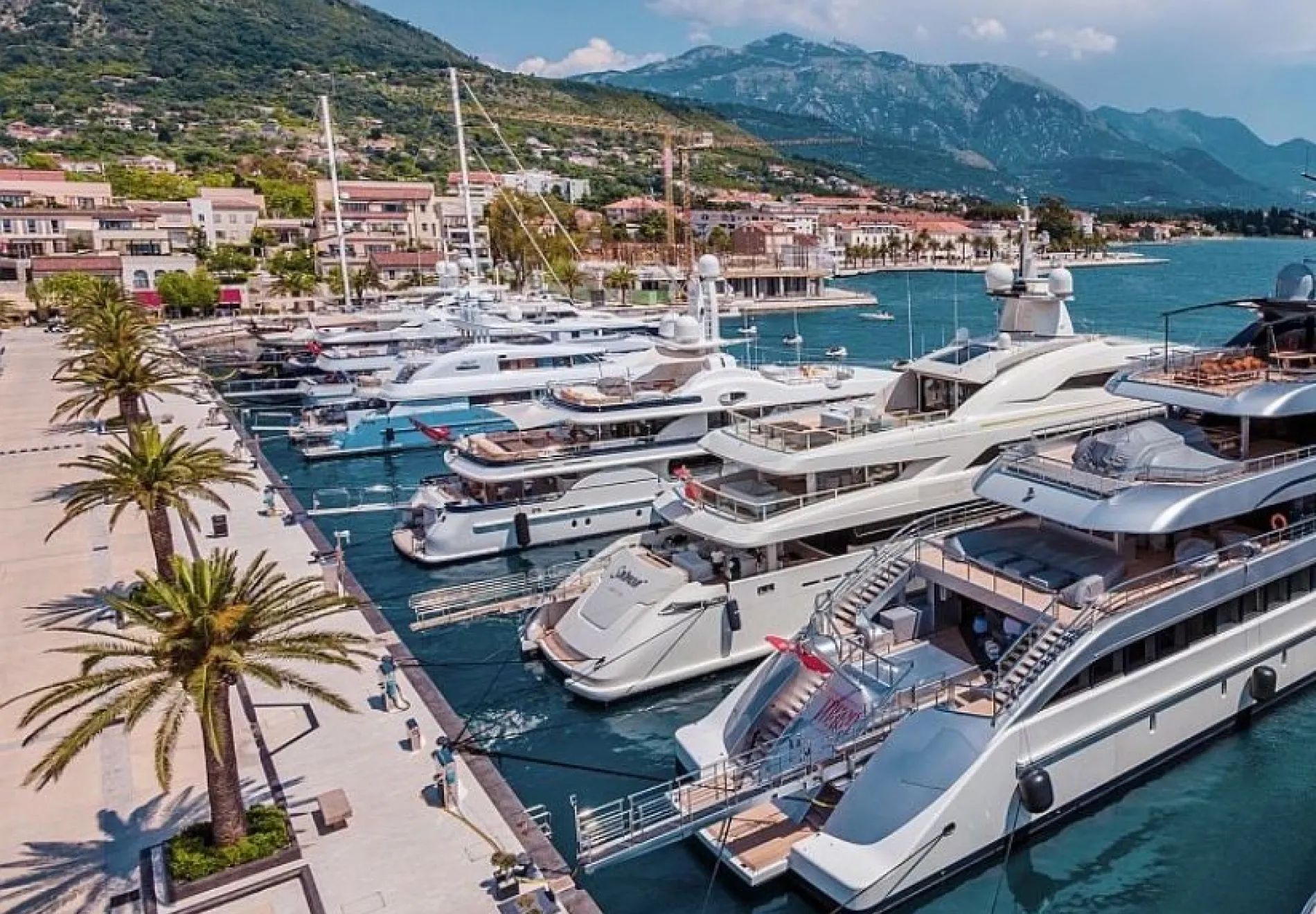 Montenegro Gulet destination
"Destination whose popularity is growing every year."
Italy Cruises
"Vita Dolce" – 4 cool facts
What to Expect when cruising Italy:
Diverse and beautiful Italy's most ancient tourist sights, dating back to the Roman Republic
Enjoy a vast possibility of superb cuisine.
Artistic historic towns & abundance of culture.
Special destinations such as Pompeii, Naples, Ischia, Capri, and Baiae.
MAIN SPOTS: Amalfi coast, Sardinia, Sicily.
Learn more about Italy Cruises
Explore Gulets fleet in Italy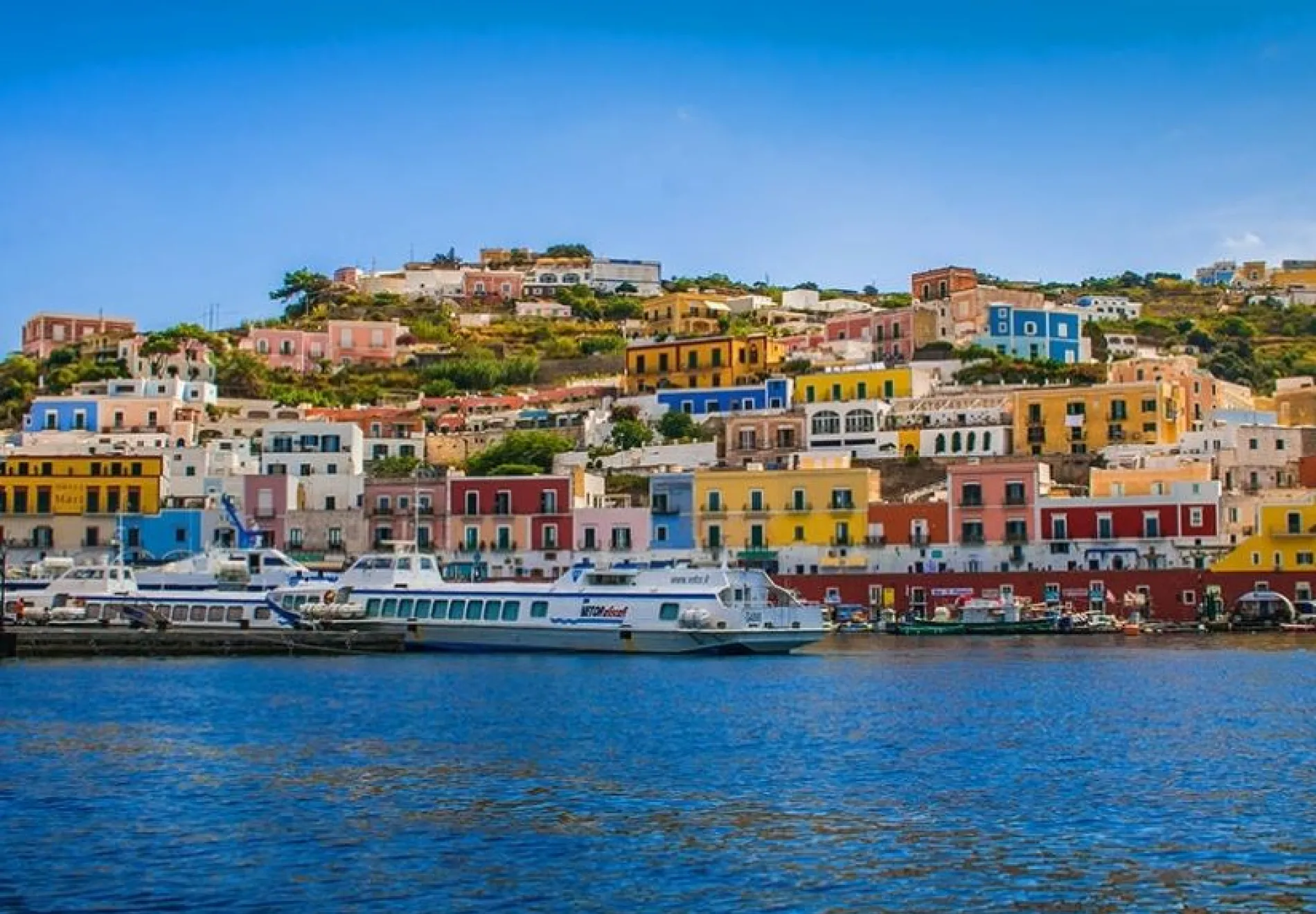 Italy Gulet destination
Experience the true meaning of "Dolce Vita"!
Other Mediterranean cruises
France & Spain irresistible beauty – 5 Gulet facts
You can expect:
You can cruise to famous Ibiza
Enjoy beautiful coastline and crystal clear waters.
Cruise French Riviera an ideal Mediterranean idyllic getaway.
Visit St Tropez, one of the most famous resorts in Europe.
Enjoy JET SET life to the fullest
MAIN SPOTS: Ibiza, St Tropez, Formentera, Cala Bassa, Maddalena Archipelago
Explore Available gulet in France
Explore Available gulet in Spain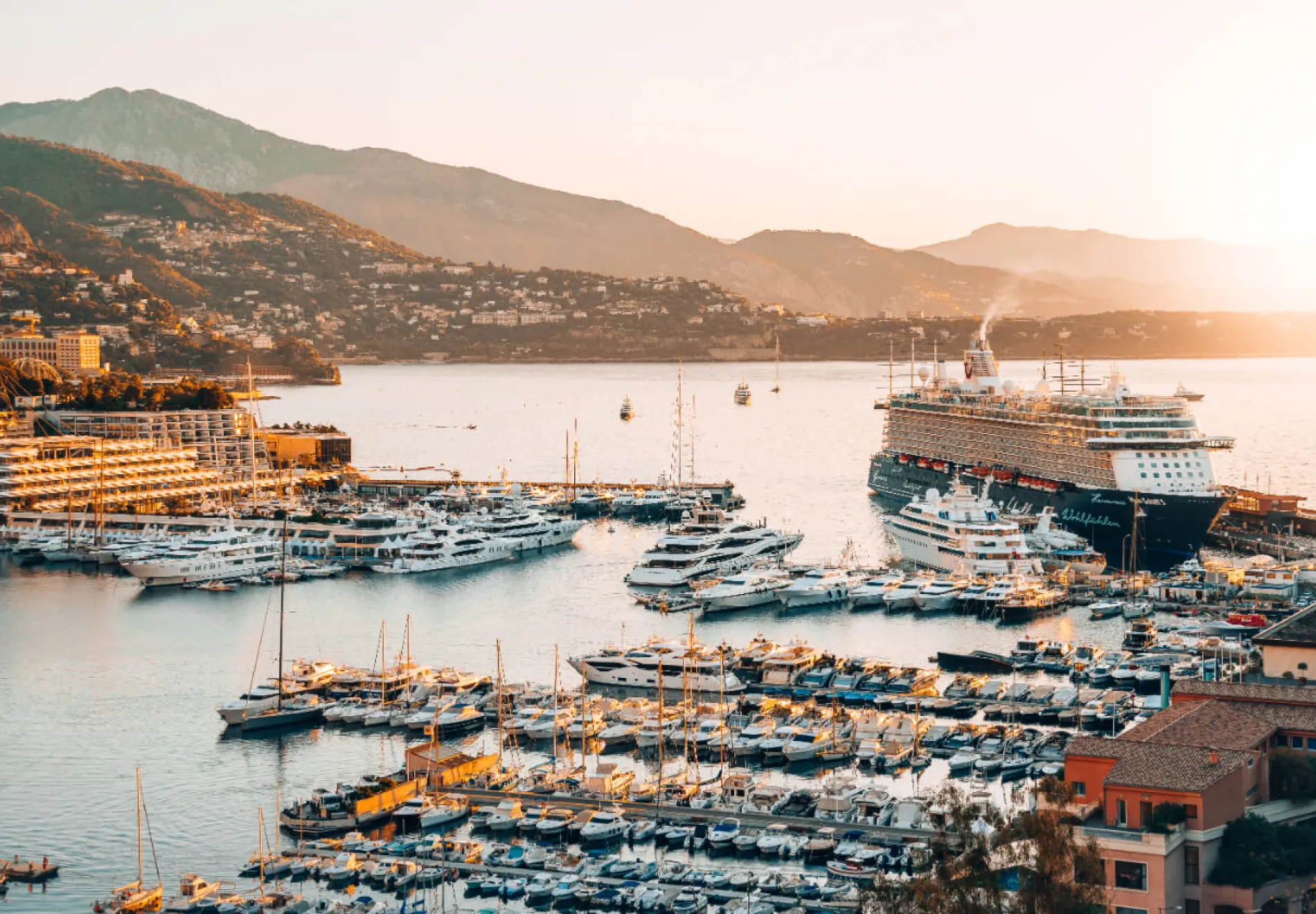 Spain and French Riviera
"Very limited number of options, but guaranteed enjoyment".
Gulet charter prices explained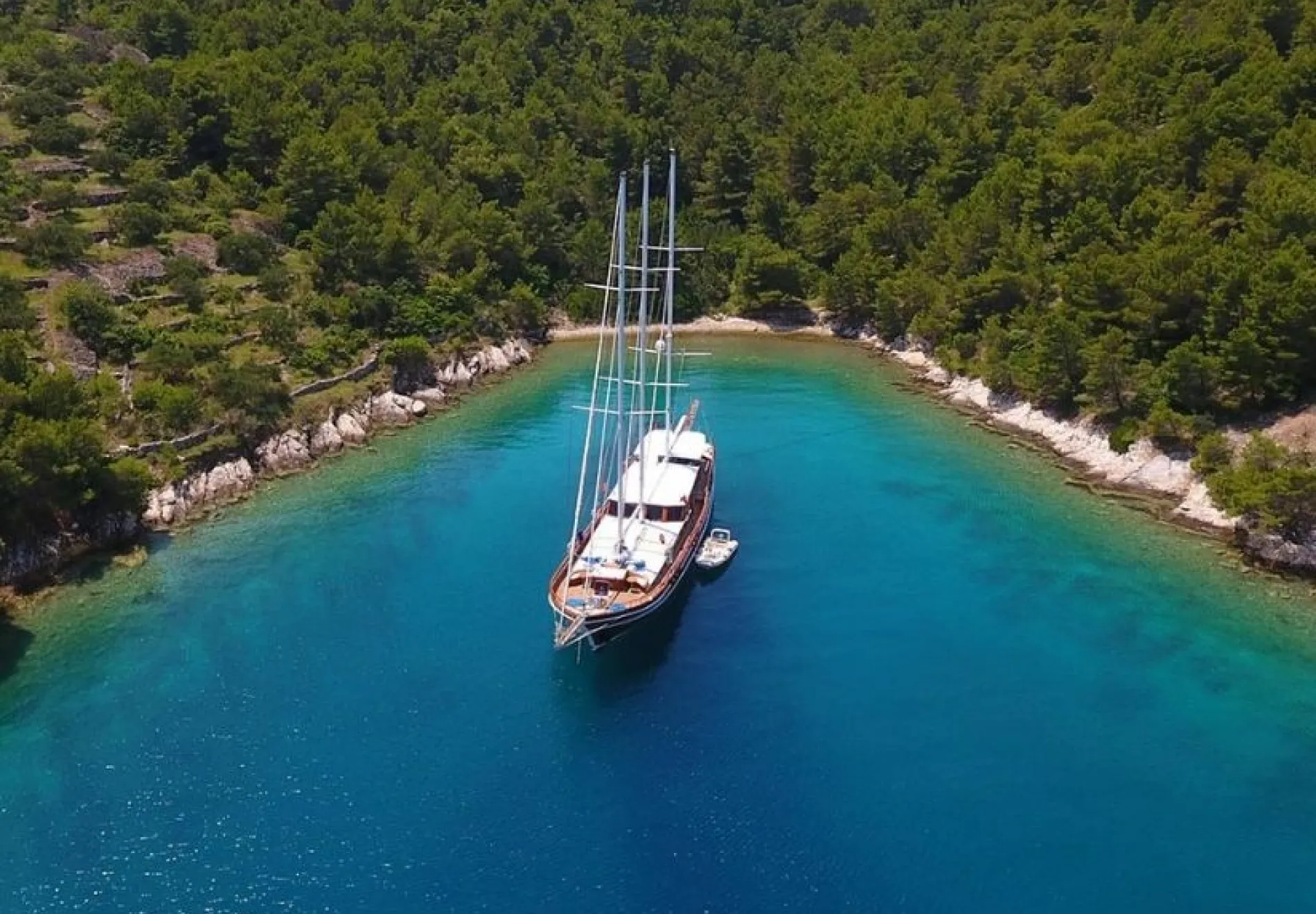 What can influence gulet price?
In different destinations, the prices are calculated in a different way.
Gulet size
Gulets category (standard, luxury, and deluxe)
Level of maintenance
Quality of your crew, food, and overall service
The season you choose for your cruise
Price can range from € 3.150 up to € 150.500 per week per yacht.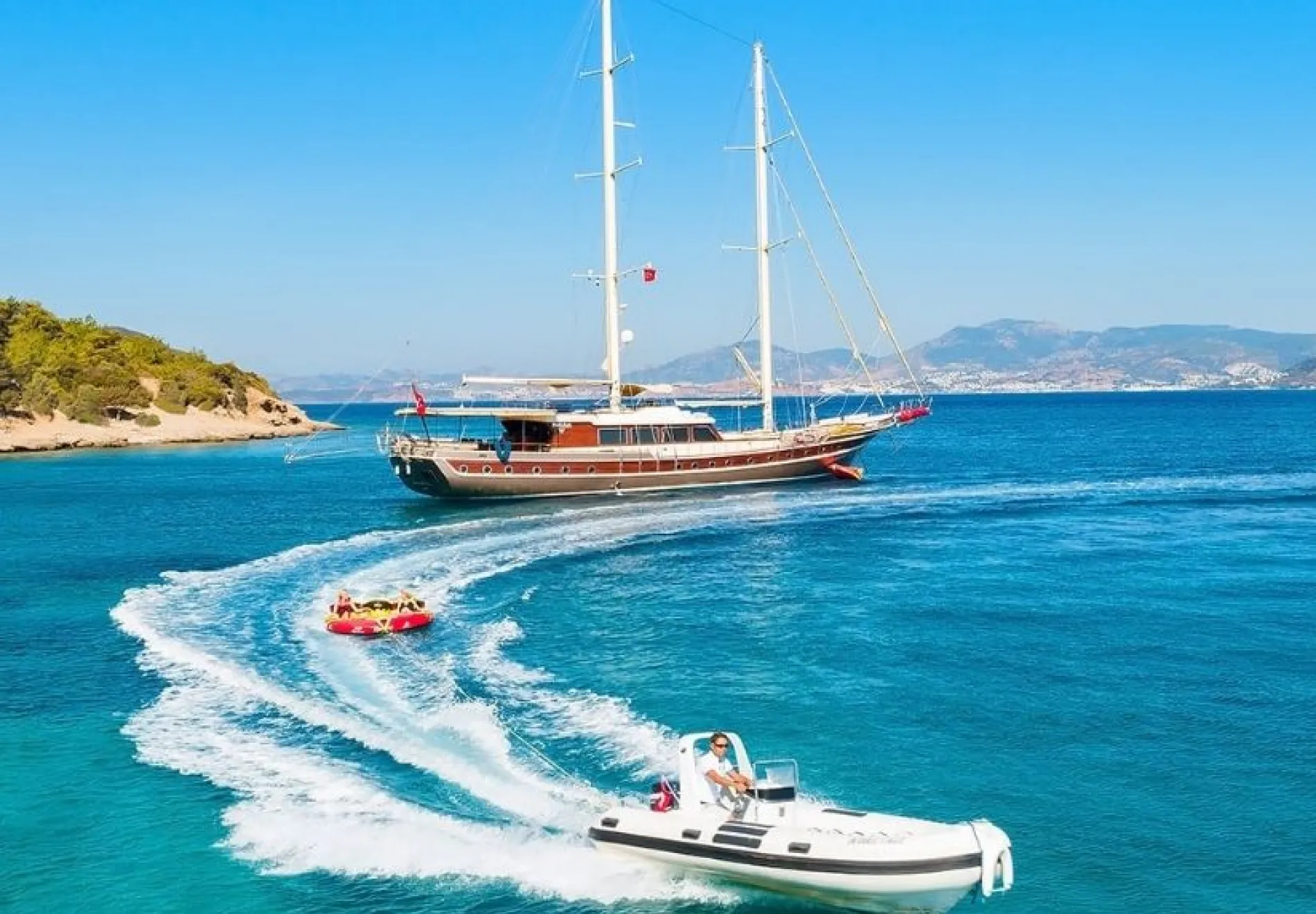 What is included in the price?
You have different menu categories and options to choose from.
Everything can be adapted to your wishes and special dietary requests.
You can choose either half board (2 meals) or full board option (3 meals).
When it comes to drinks, you can either buy drinks from ships bar, you can make your own shopping or have a "soft drinks package" included in the price.
The extra payments for drinks are around € 100 and up to € 180 € per person per week (for domestic drinks only).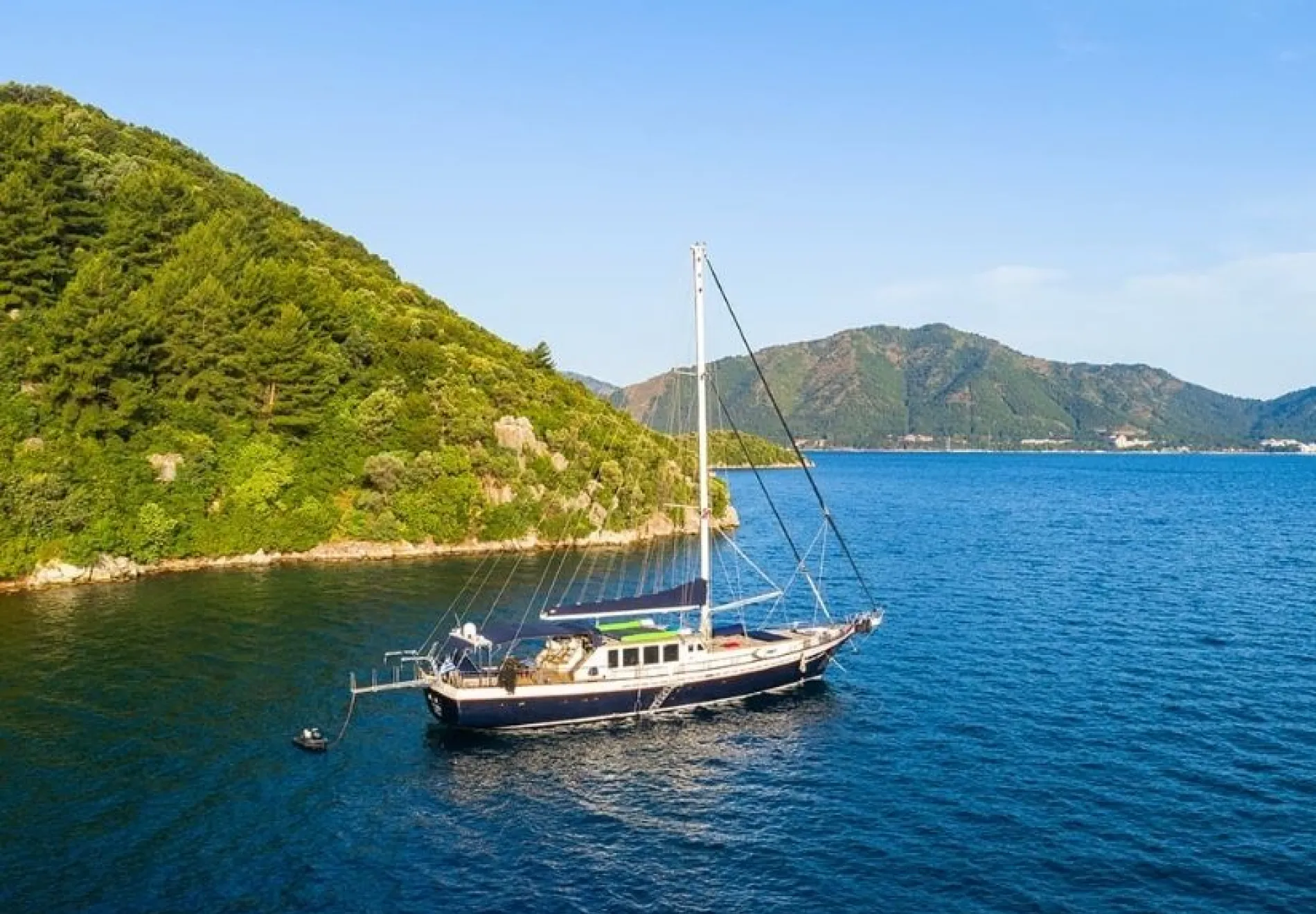 What is NOT included in the price?
Generally, it does not include:
food & drinks,
tips,
port taxes,
and customs fees, or drinks
fuel for water sports is also usually extra