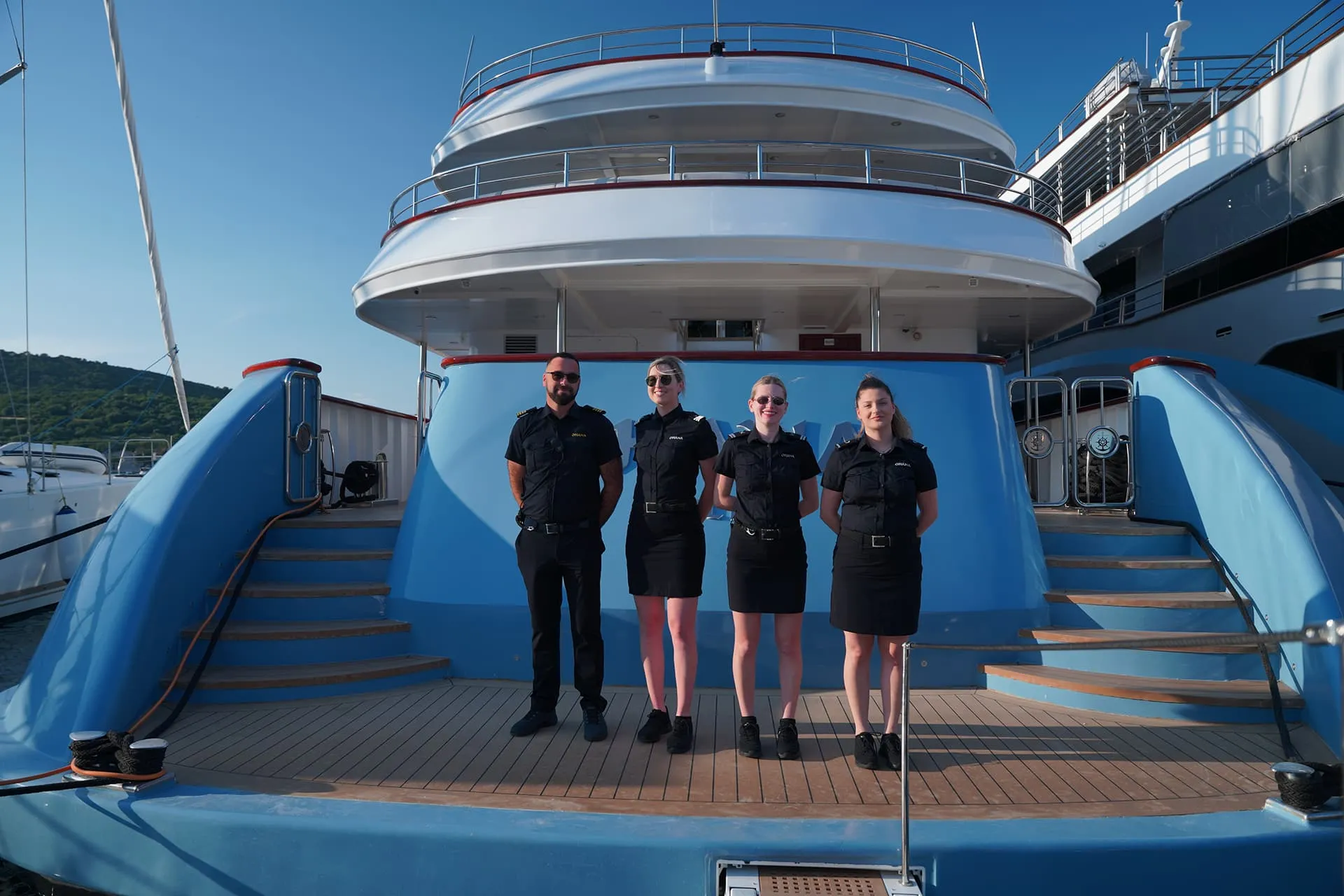 DS Yachts Crew's Unparalleled Service
At the heart of each DS Yacht charter lies a diligent, skilled, and professionally trained crew. Their passion and commitment to crafting unforgettable journeys for each guest is evident in every action they take. In this blog post, we're peeling back the curtain on the inner workings of the yacht crew. The reality is much more fascinating and less theatric than the portrayal you might have encountered on the well-known Netflix series, Below the Deck.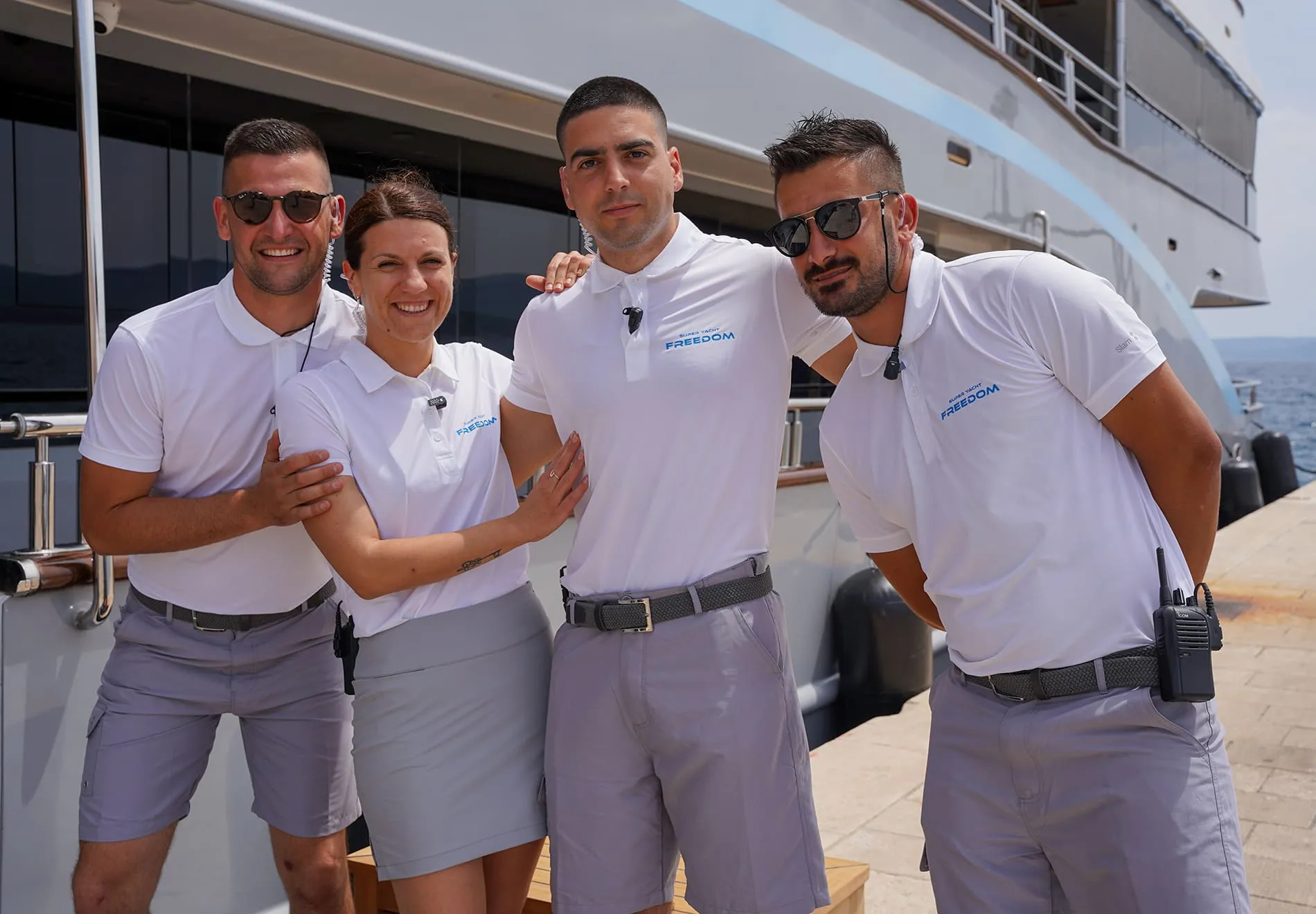 Unmatched Expertise, and Personalized Guest Experiences
Every selected crew member on a DS Yacht undergoes a stringent training regime and harbors a deep understanding of the specific yacht they sail on. The entire team, captain included, aligns with our mission – to deliver unparalleled service to each guest. Their proficiency extends beyond on-board service. As locals, they offer valuable insights about local points of interest, amplifying the overall guest experience.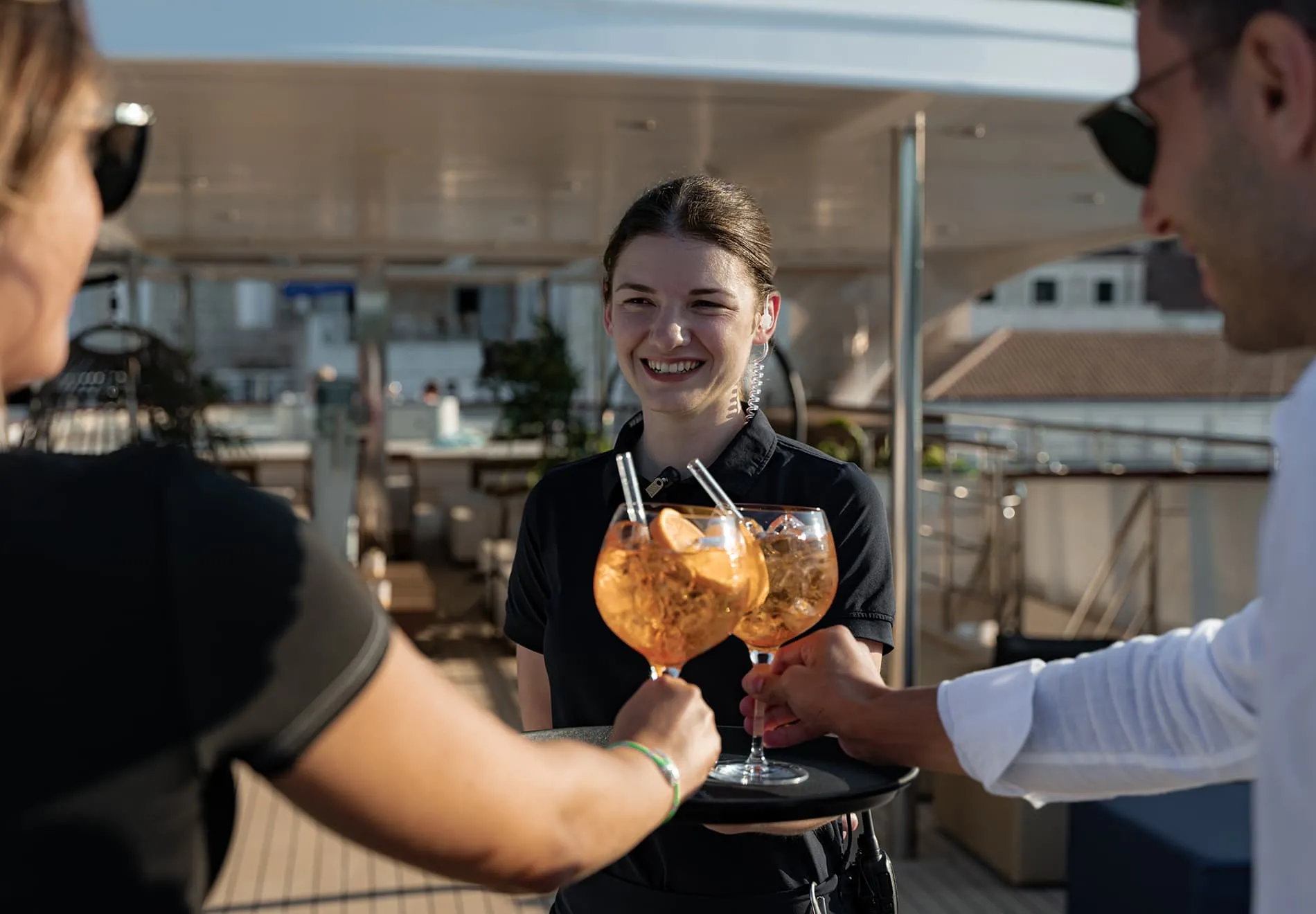 How a DS Yacht Crew Elevates Your Entertainment Experience
DS Yachts are lavish vessels featuring flawless designs and top-tier amenities. The deck, a central and beloved hub for entertainment, demands special care. Features like a jacuzzi, a pool, an outdoor bar, a gym, and on certain yachts, an outdoor cinema situated here, are meticulously maintained by the crew to ensure a smooth and enjoyable experience for every guest.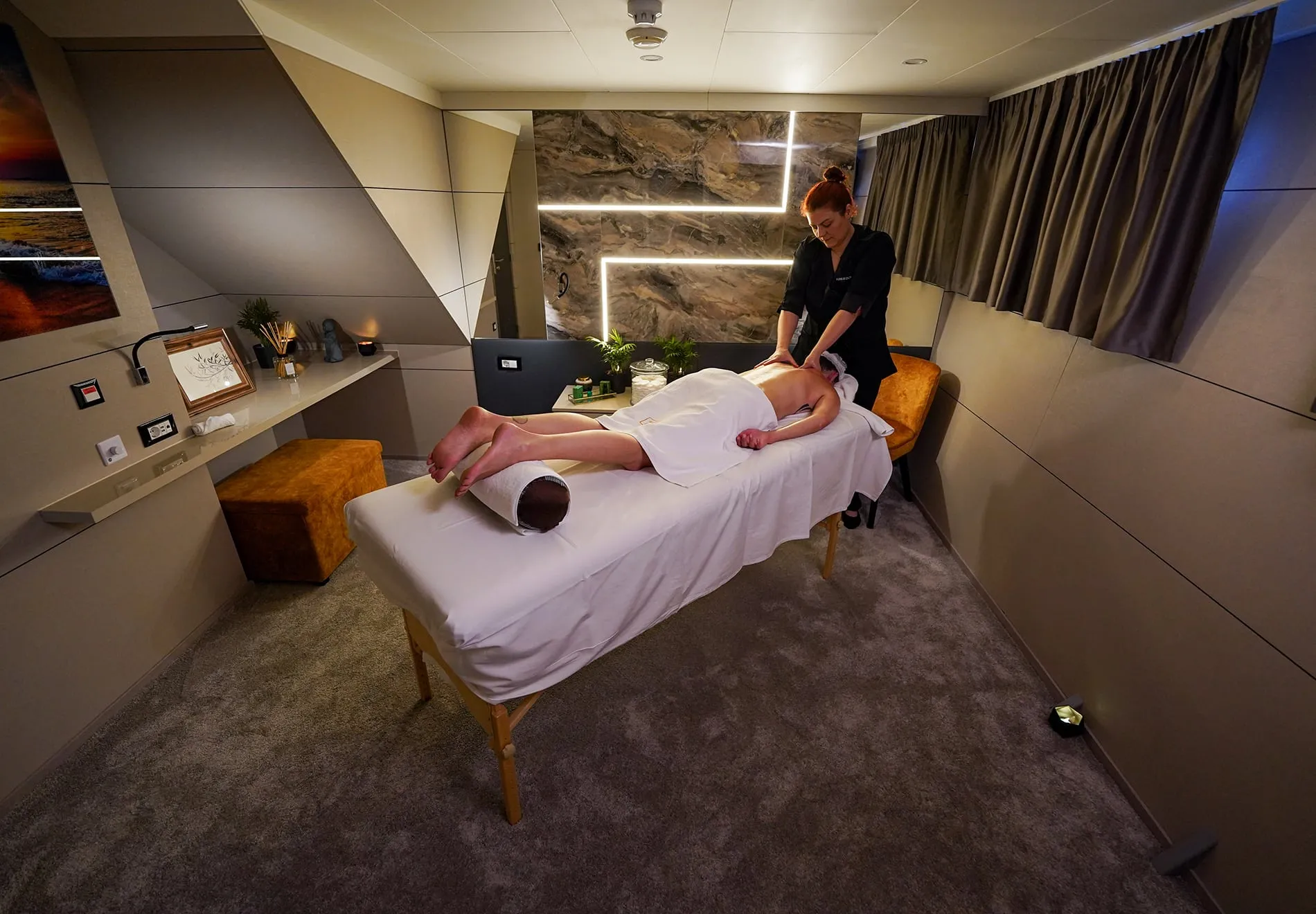 Commitment to Guest Comfort
A number of DS Yachts also boast facilities such as a massage room, a spa, and a sauna. A designated crew member caters to guests' relaxation needs at their convenience, assuring an utmost soothing journey. All the private ensuite cabins and shared spaces are cleaned daily, with newly laundered towels, bed sheets, and refreshed bathroom accessories prepared for guests each day.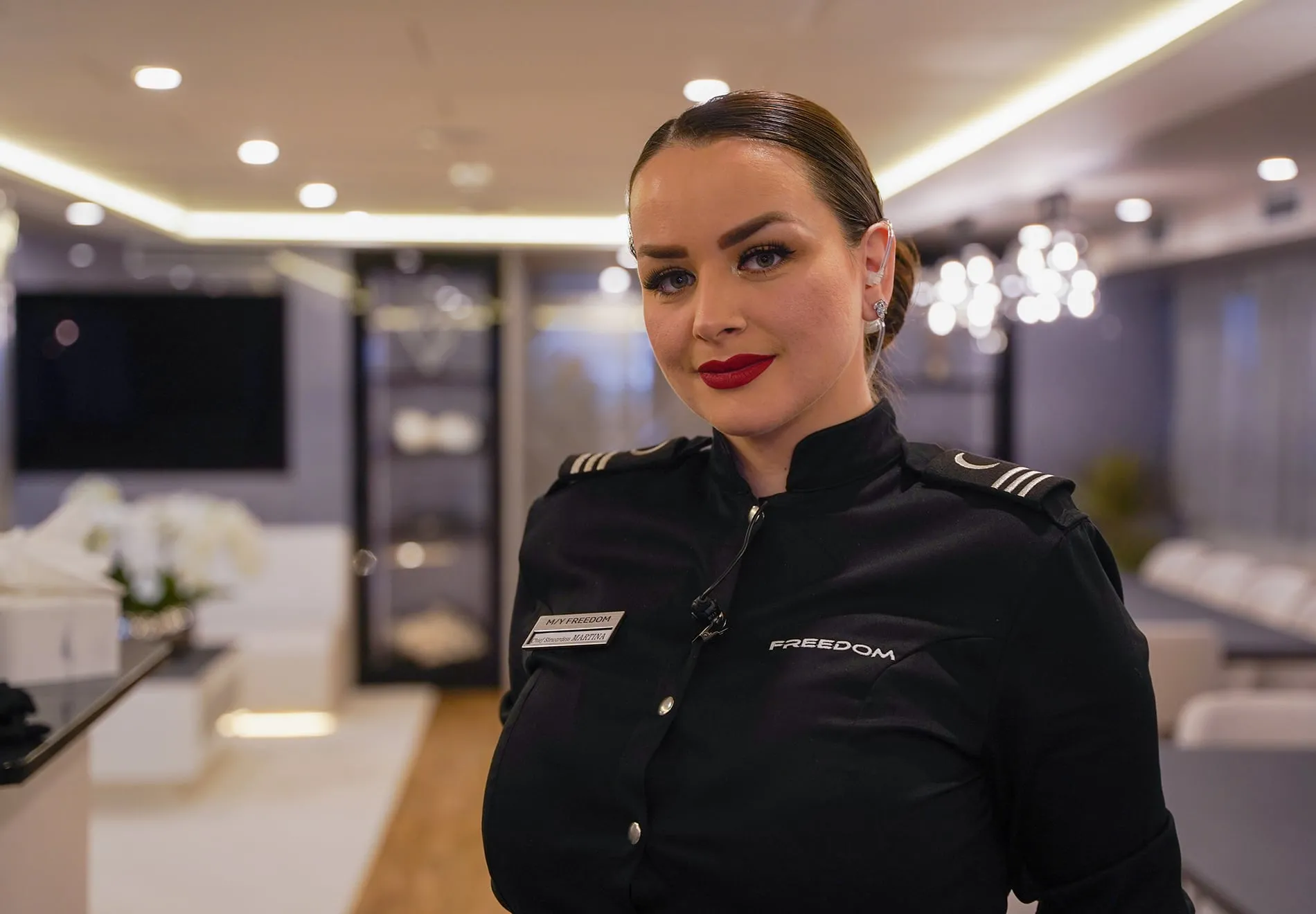 Crew's Gold Standard
A chief stewardess prior to serving on one of the DS Yachts, spent several years working on some of the world's most opulent megayachts, mastering not just white, but gold glove service. Her acquired wisdom was imparted to the rest of the crew, and as a collective, they succeed in not just meeting but surpassing the guests' expectations.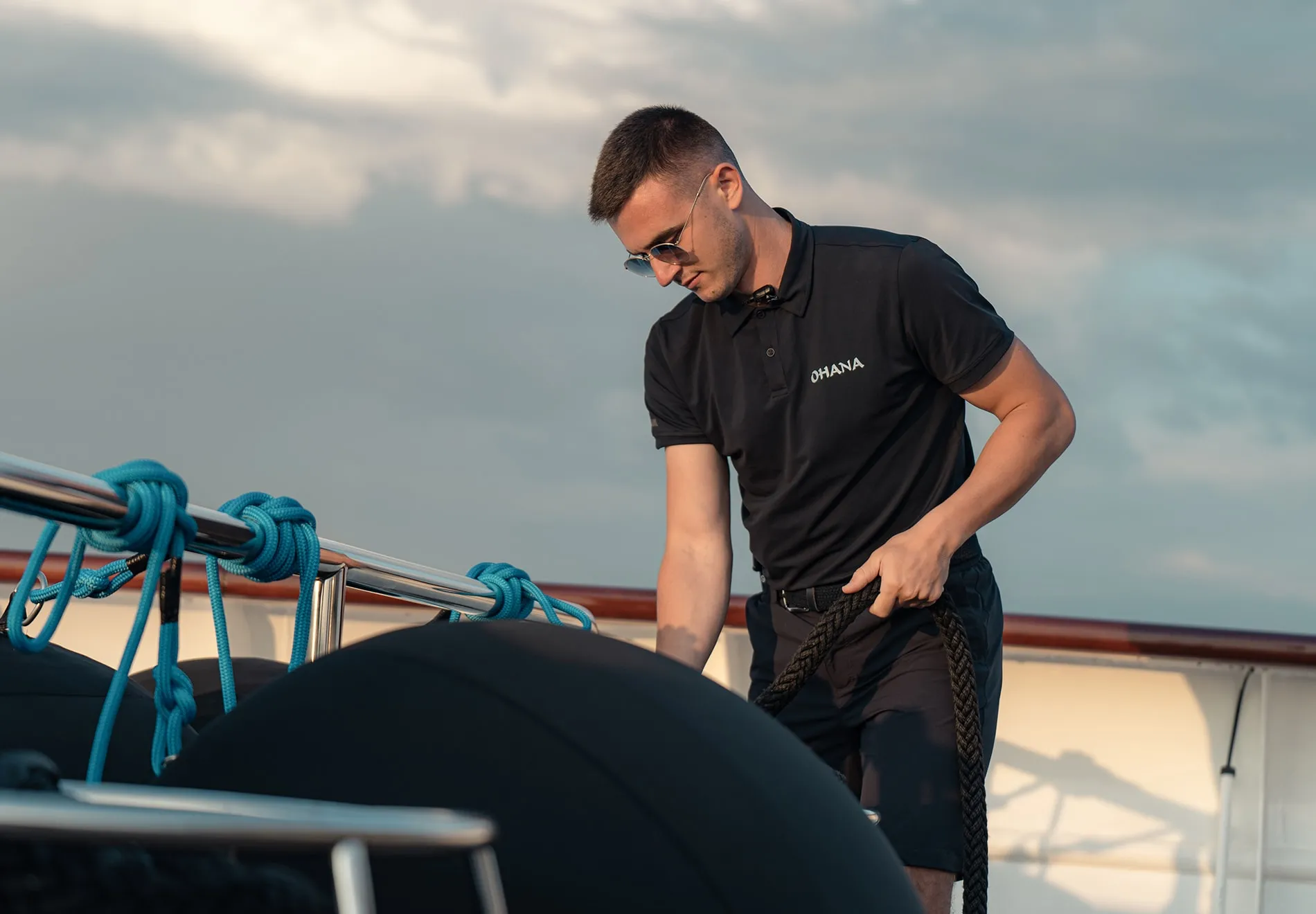 The importance of team work
Deckhands and sailors hold a significant role in delivering an optimal experience to the guests. Along with guaranteeing a smooth and secure voyage, they are responsible for maintaining the yacht in pristine condition. Josip Šerka, DS Yacht Ohana's captain says: »Each member of crew plays a crucial role in delivering exceptional service. Our harmonious collaboration enables us to provide a safe and enjoyable voyage for our guests.«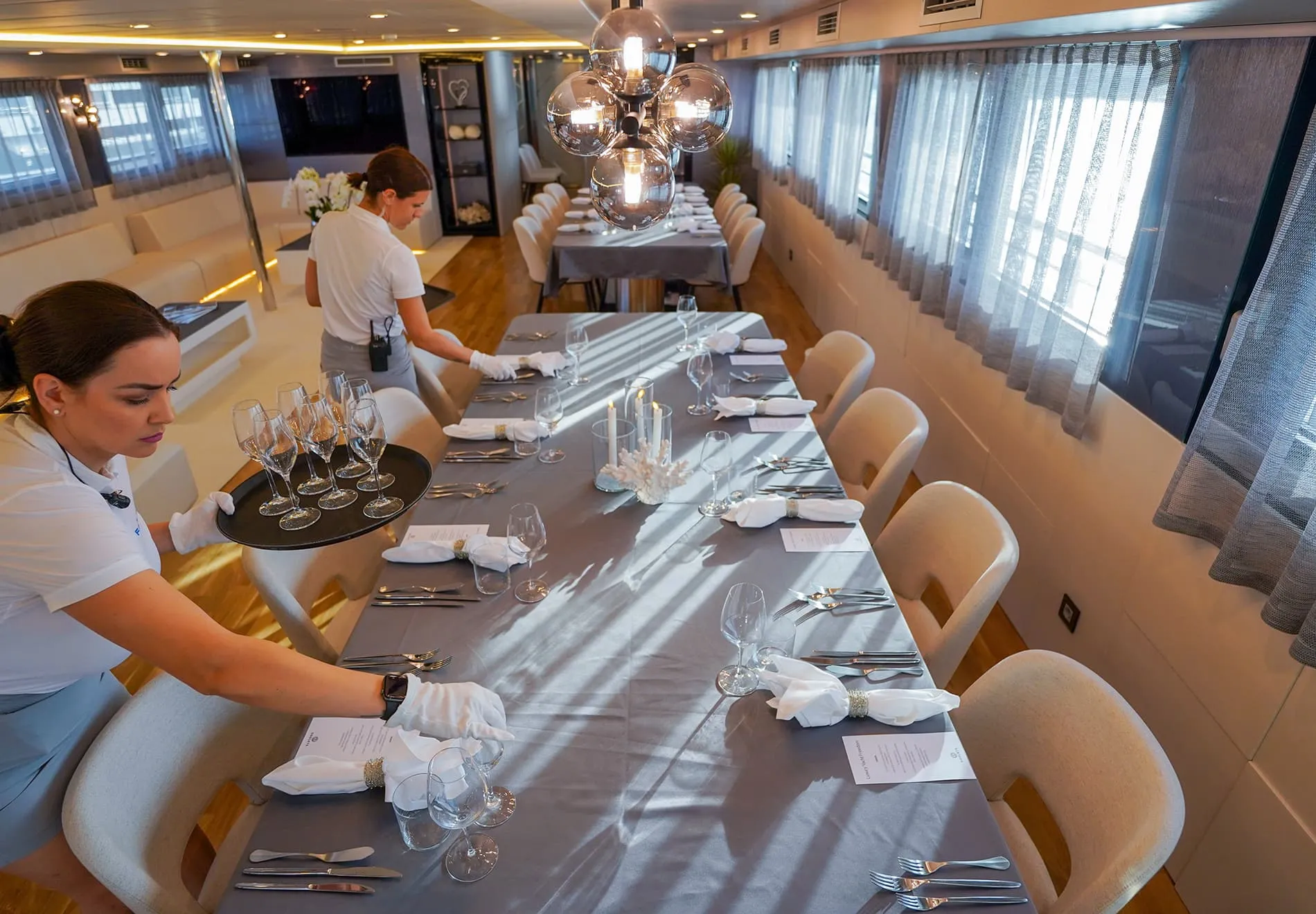 Personalized Touch for Special Occasions
Crew members aboard DS Yachts go the extra mile to make every moment onboard unforgettable. If a special event is being commemorated during the charter, they collaborate closely with guests to cater to their specific tastes in décor, cuisine, and beverages.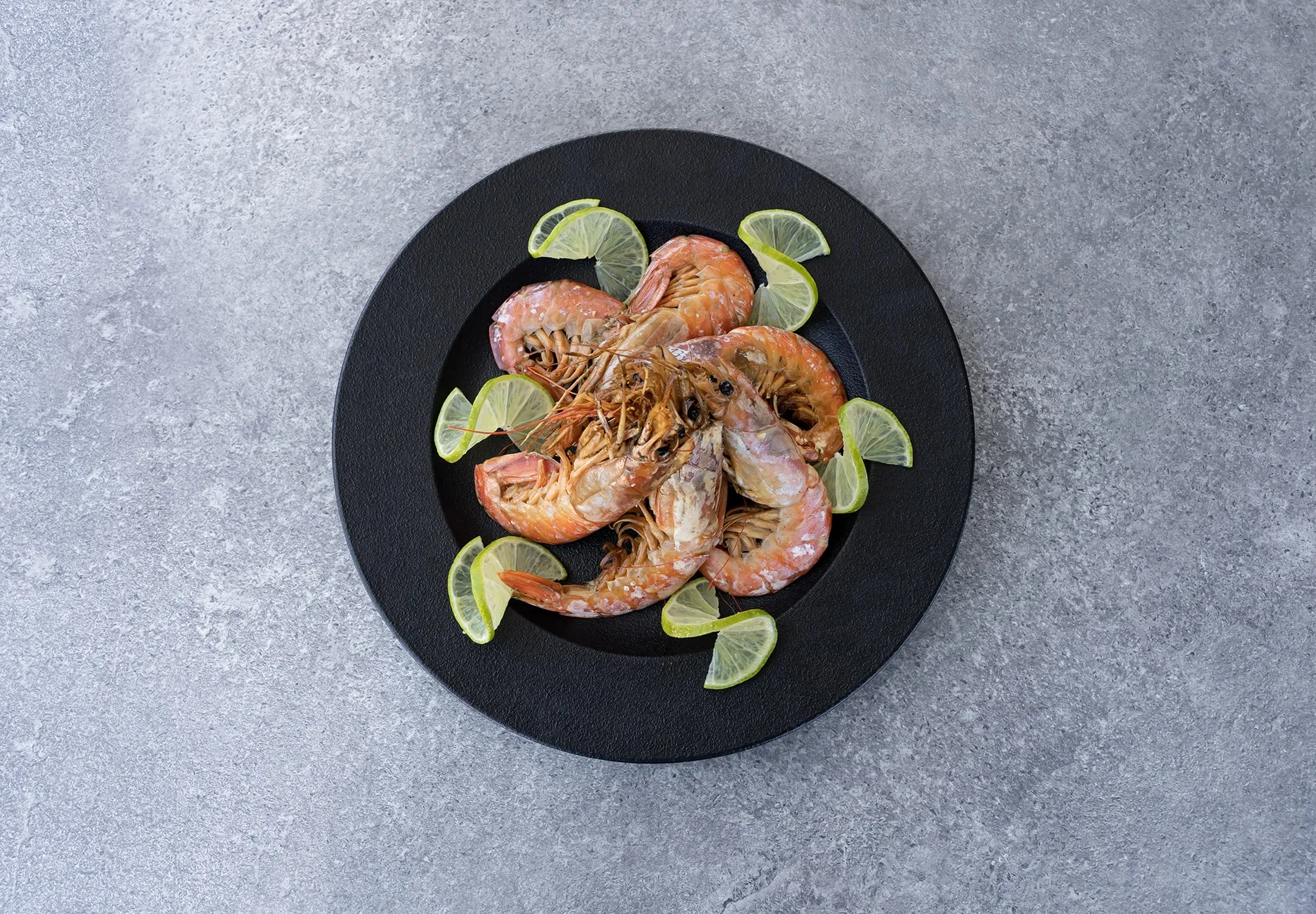 Whether guests wish to enjoy a wine tasting on their DS Yacht, aim to hook the day's freshest catch, or throw a themed party, the crew meticulously manages every aspect. Given the plentiful fish population in the Adriatic Sea, the odds of a successful catch are quite high. When - not if - a fish is caught, it's promptly brought onboard and transformed into a gourmet treat by the seasoned chef within hours.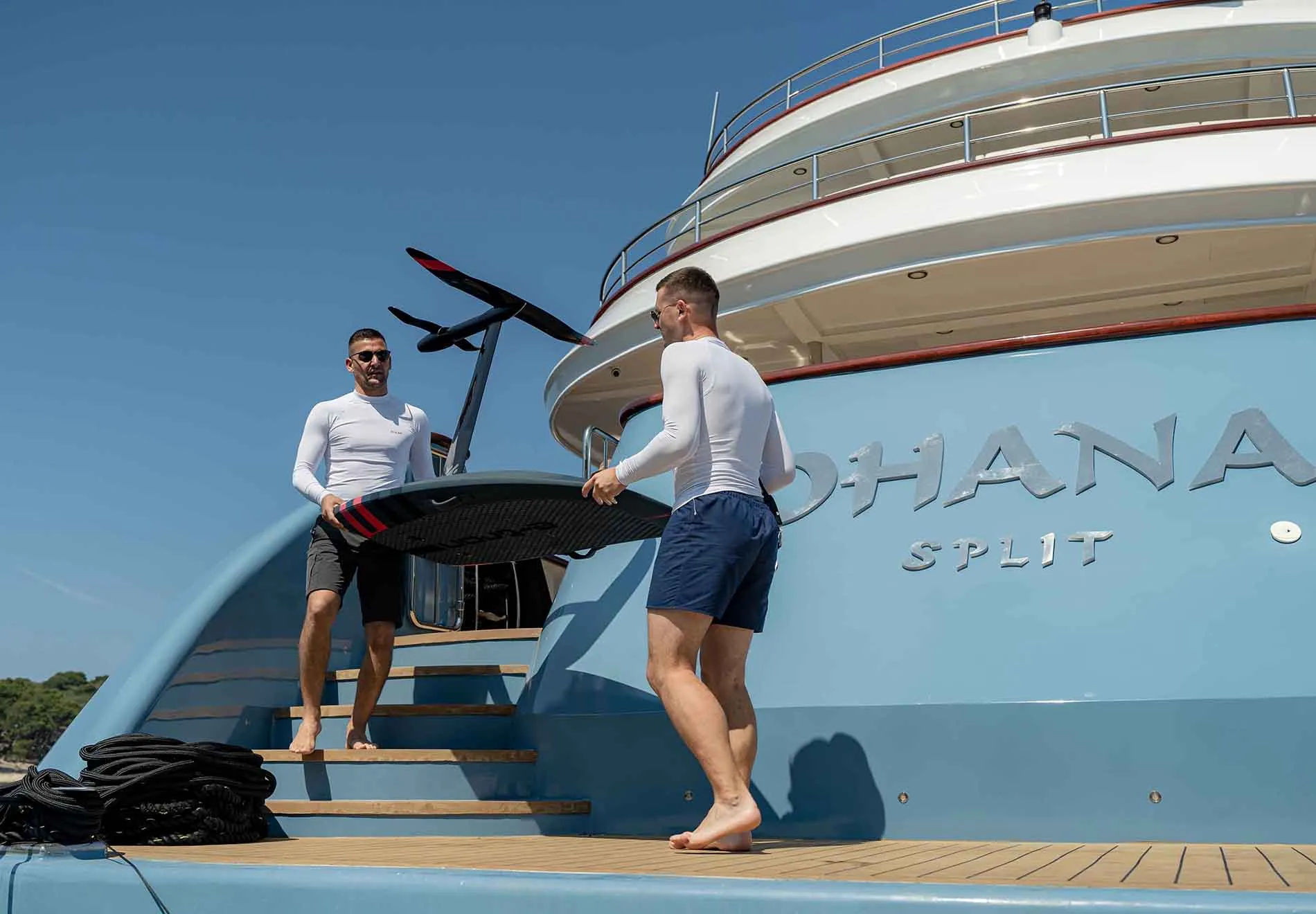 Safety guaranteed even off-board
With an array of exhilarating water toys available on DS Yachts, the deckhands are at hand to ensure guests have a joyous and safe seafaring adventure. Prior to embarking on a jet ski, an e-foil, a SeaBob, a tube ride, or any other adrenaline-fueled activities, the deckhands provide a thorough briefing on safety guidelines, ensuring guests have a secure yet thrilling experience.
As a premier yacht charter company deeply committed to outstanding service, our goal is to create indelible memories for our guests. A charter on a DS Yacht, with its meticulous and proficient crew, promises a tailored service that surpasses guests' expectations. If you are poised to embark on an unforgettable journey, please complete this form, and our dedicated yacht charter specialist will guide you through every stage of the process.