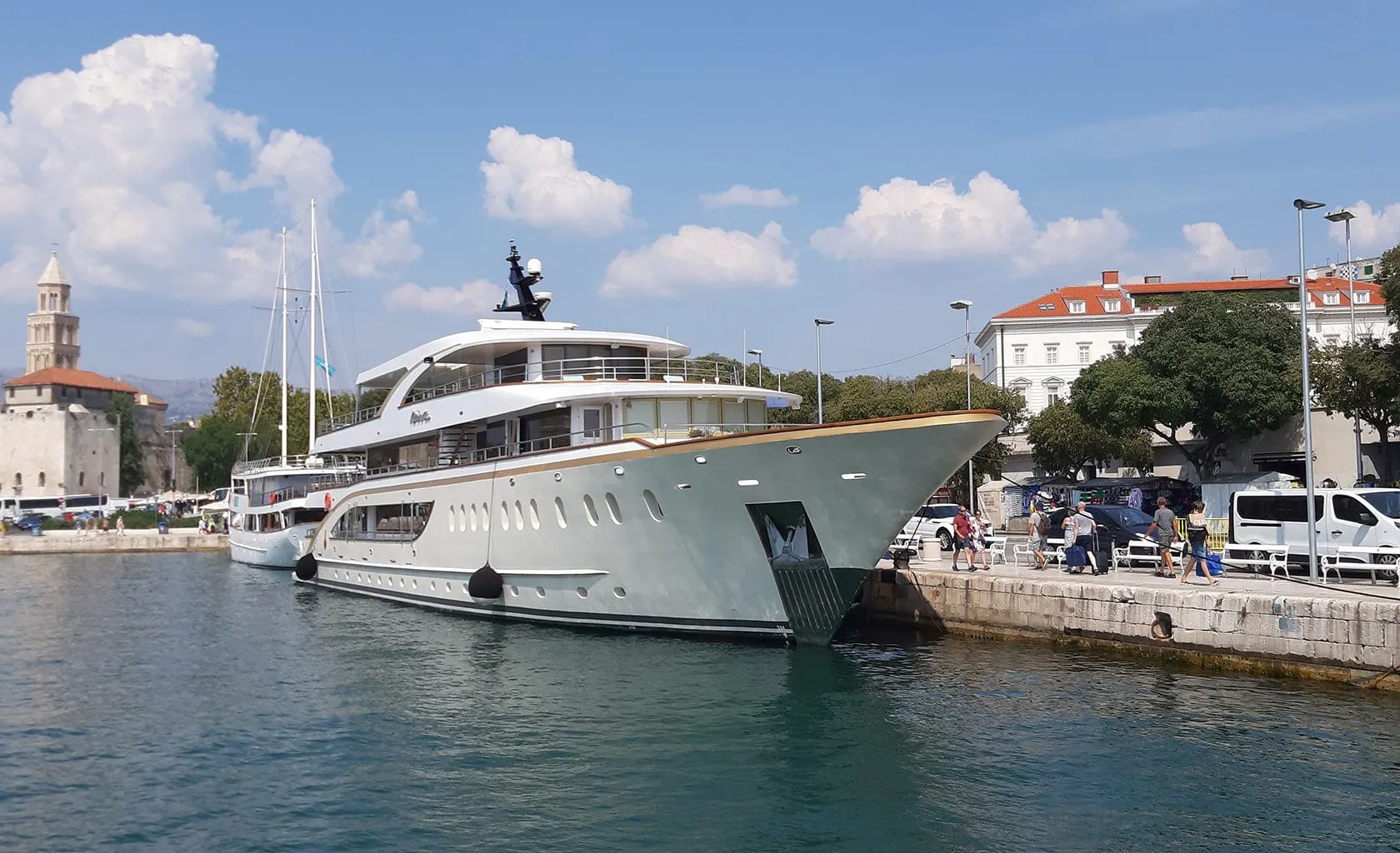 DS Yacht Riva - an elegant yacht with a long tradition
DS Yacht Riva comes with a long tradition and has been crafted with exceptional attention to detail and design, while also possessing a rich history and legacy. She is owned and was built by the Vuković family and a highly skilled team of craftsmen, using only the finest materials and employing time-honored techniques. Sailing on the Adriatic sea onboard this beauty will make your yachting vacation truly unique.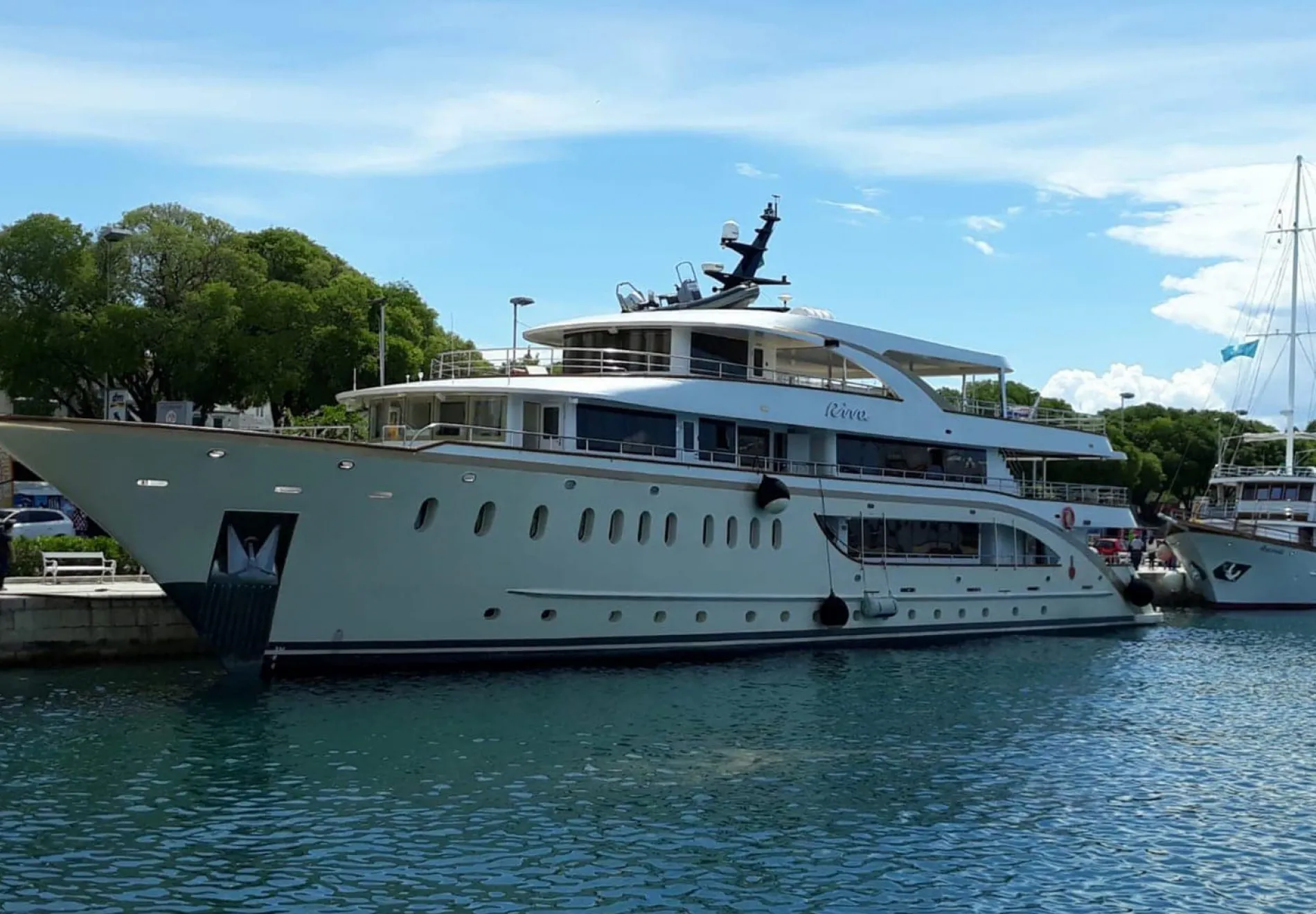 Plenty of room for everyone
Because she can fit up to 36 guests, DS Yacht Riva is perfect for large groups who want to have a relaxing, yet fun yachting experience in full privacy. All 18 beautiful cabins feature ensuite bathrooms with marble tiles and elegant fixtures. Her experienced crew of 11 makes sure that the guests' needs and wishes are catered to at all times.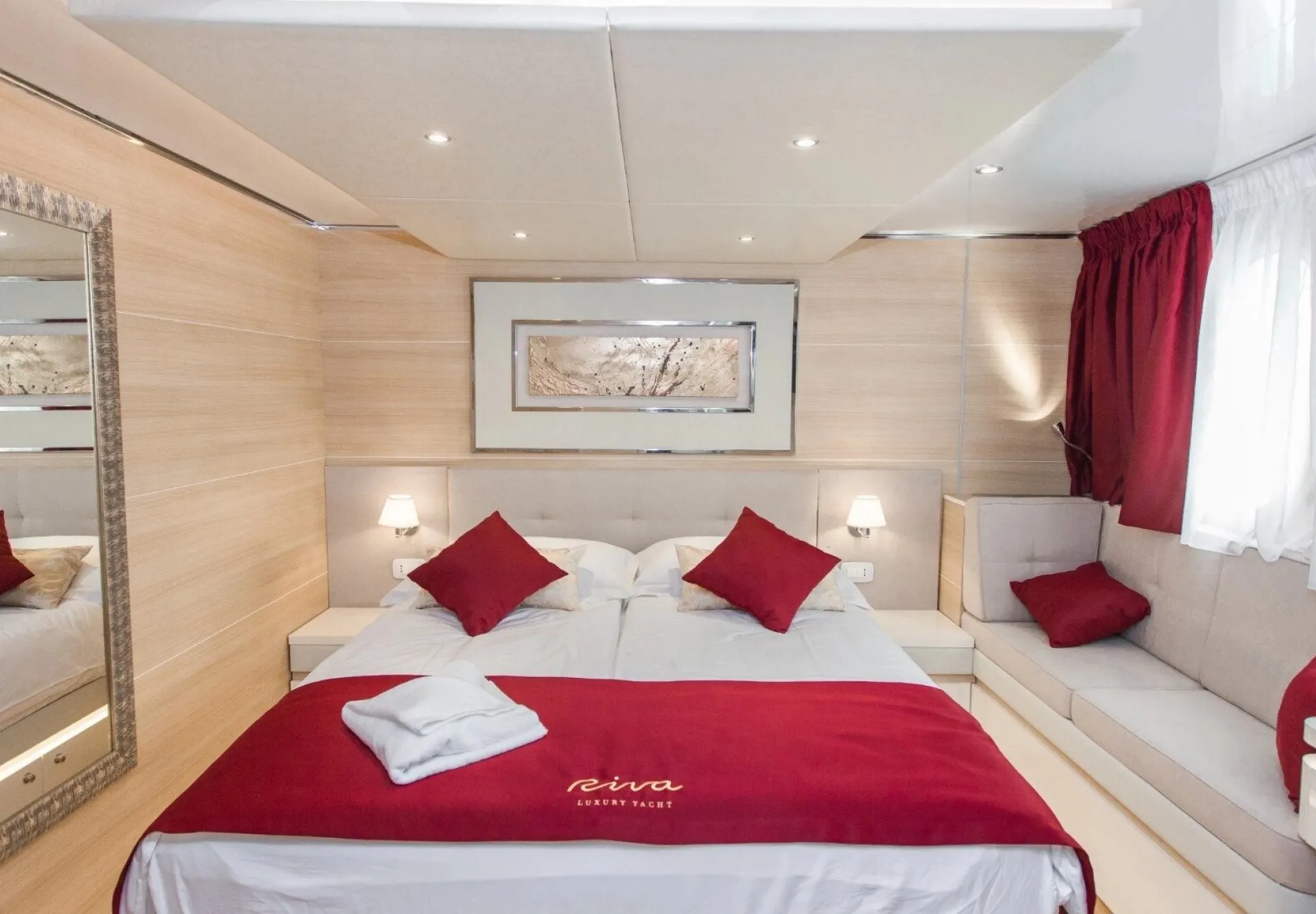 Comfortable and high-tech cabins
To ensure the highest level of comfort for her guests, DS Yacht Riva's cabins have an advanced climate control system, that regulates the temperature, and guarantees that the guests feel comfortable, regardless of the weather outside. The luxury ensuite bathrooms feature Marazzi ceramic tiles and Grohe fixtures.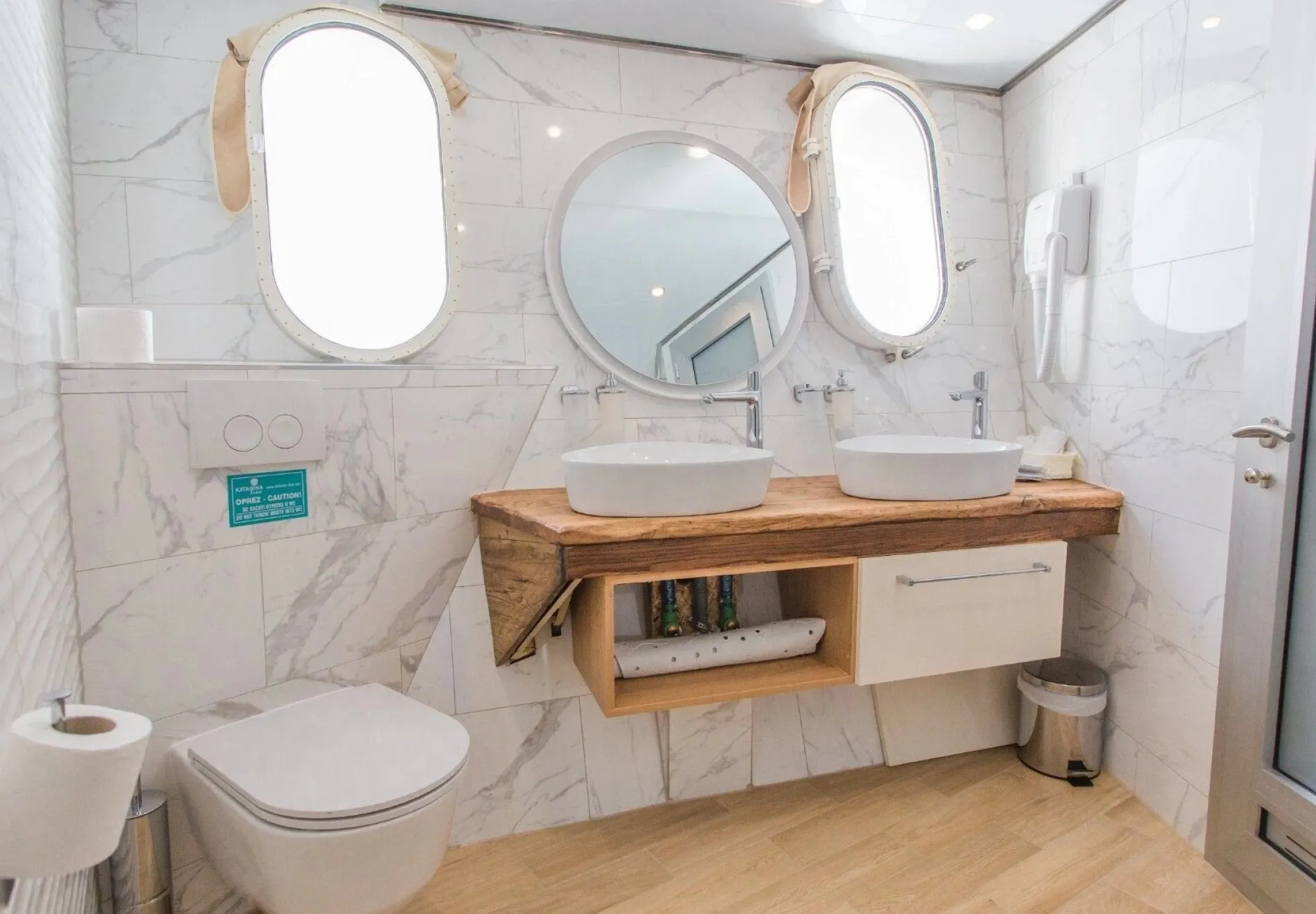 Elegance and functionality
The double-sink vanity provides ample space for two people to get ready at the same time. With a simple use of the magnetic card, locking and unlocking the cabin doors has never been easier. Each cabin also features a satellite TV and a security safe. In case you have to do some work during your vacation, no worries. There is a Wi-Fi connection throughout the whole yacht.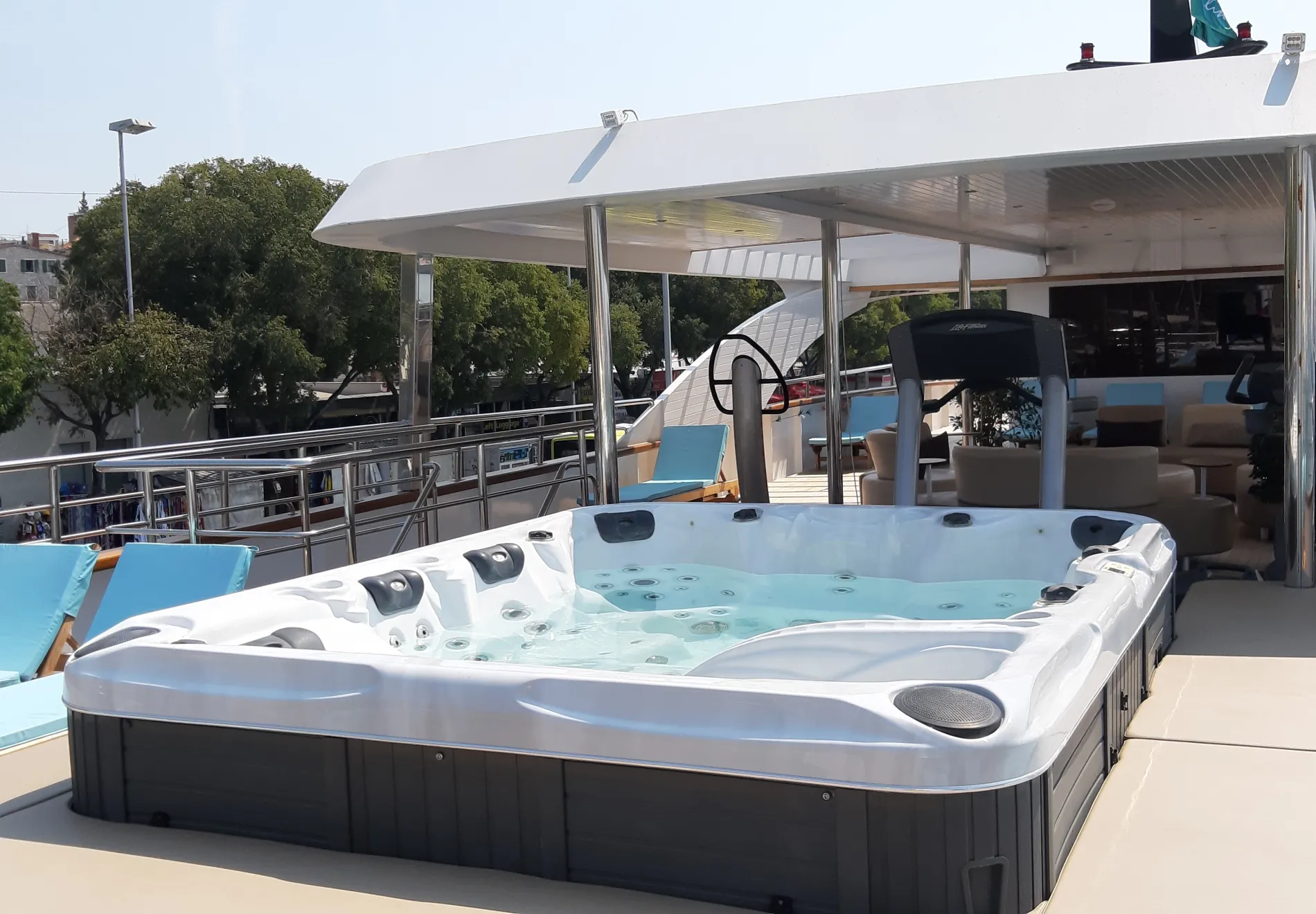 Perfect area for socializing and relaxing
All decks are covered with beautiful Burmese teak, and the sundeck features 30 padded teak deckchairs. You and your guests can soak up in the jacuzzi at any time of the day. In case you want to get a workout, there is also a gym on the sundeck. Fun is guaranteed onboard DS Yacht Riva, thanks to the led lightning and the Bose speakers across all the decks. The whole yacht is under video surveillance, ensuring maximum safety for everyone.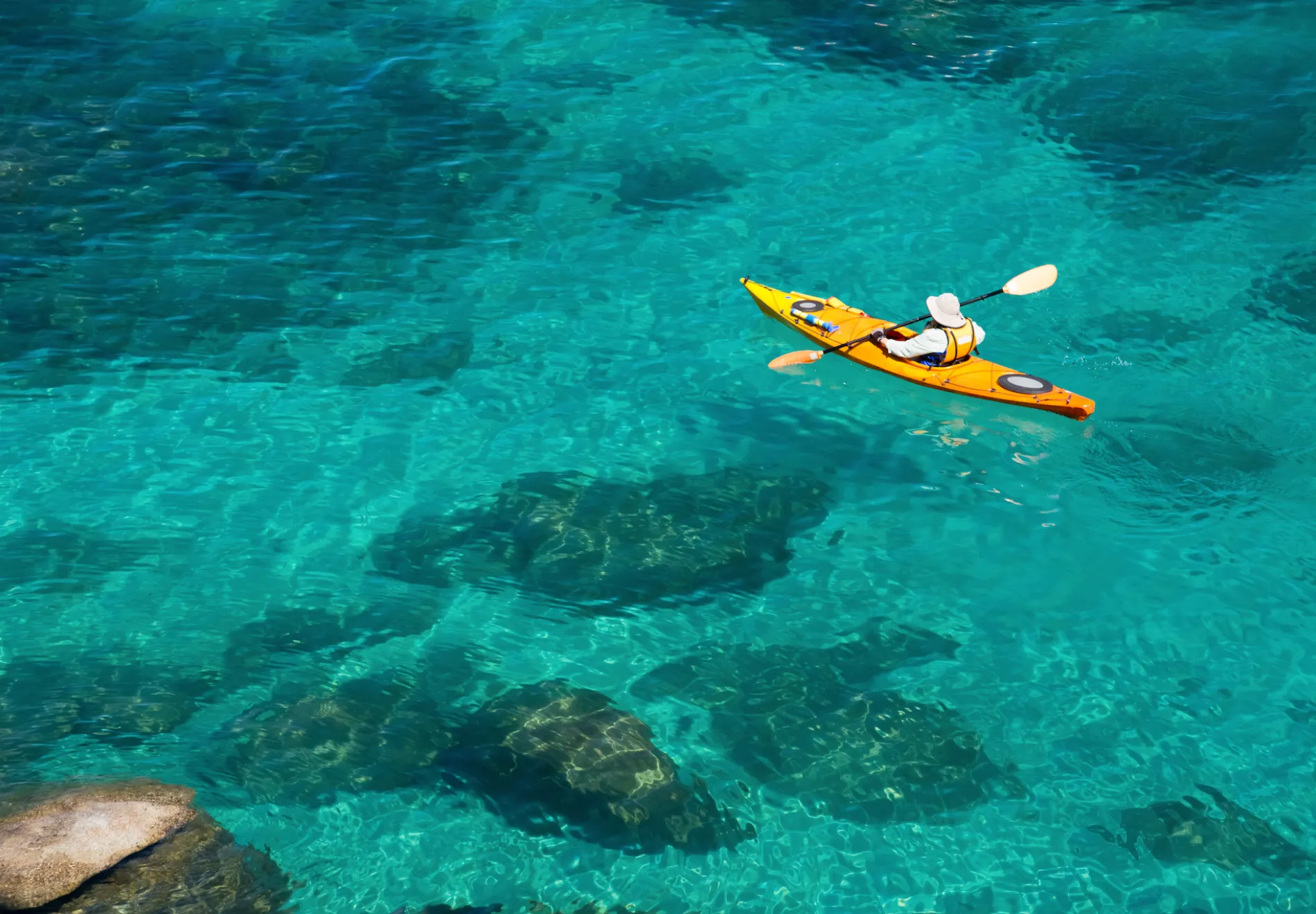 Get ready for an aquatic adventure
To make your yachting vacation even more fun, you and your group can play with DS Yacht Riva's exciting water toys. Try out the waterskis, go for a Ringo ride, or choose between 2 paddleboards and 2 kayaks. There's also a Highfield patrol 540 – Honda HP 50 tender, which can take you to and from the beach, in case you want to go for an exciting adventure on land.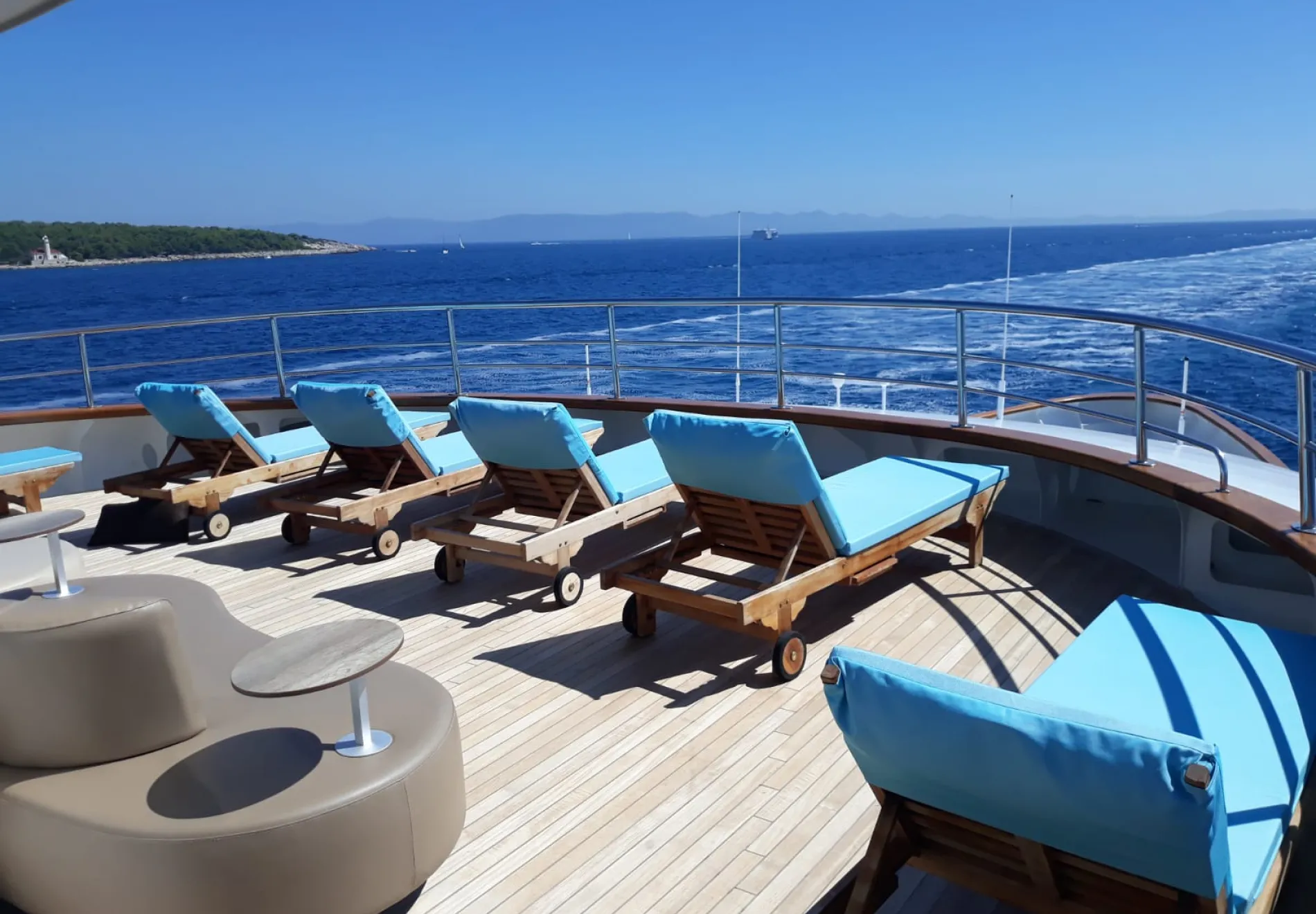 DS Yacht Riva's special features
Besides all the luxury features already mentioned above, DS Yacht Riva also has one of the best thermal and sound insulation systems. This unique feature makes sure that the guests have a quiet and comfortable yachting experience. There is also a wireless microphone for the salon and decks that are compatible with all positions on board, which ensures seamless communication within the crew.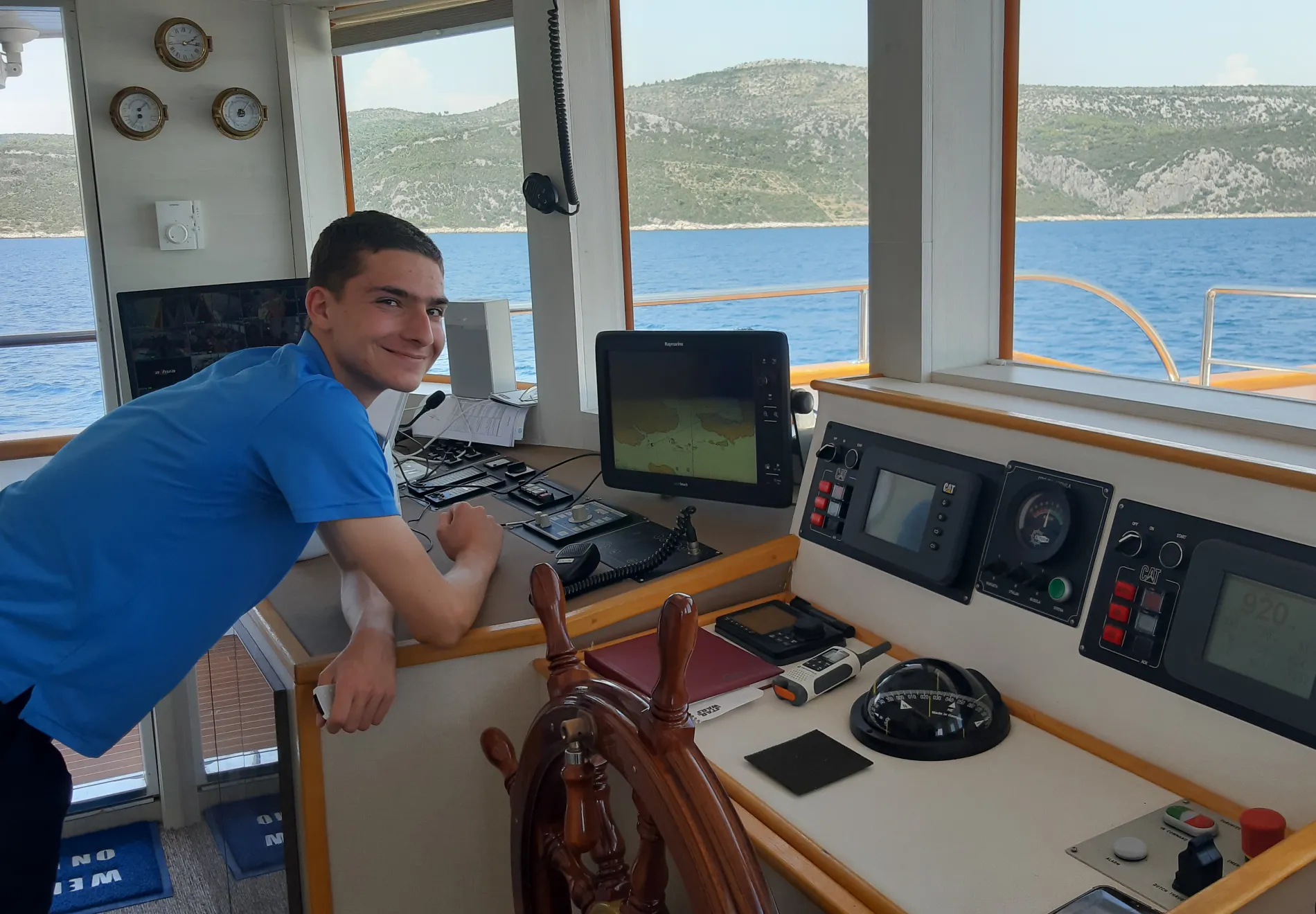 Experienced and friendly crew
The crew plays such a big role on a yacht charter. Having an experienced and caring crew is what will make your yachting experience special. The owners of DS Yacht Riva carefully selected all the crew members, so their guests are always treated like VIPs. All crew members are highly qualified, with years of nautical and hospitality experience. Captain Dino previously spent several years on mini cruisers, and the chef has worked on mega yachts and also mini cruisers. Their knowledge of local traditions and stories, combined with their friendly personality make them the perfect choice to explore Dalmatia.
So, all you need to do is gather your friends or family together, fill out this form, and we will make sure that you have an unforgettable experience aboard DS Yacht Riva.