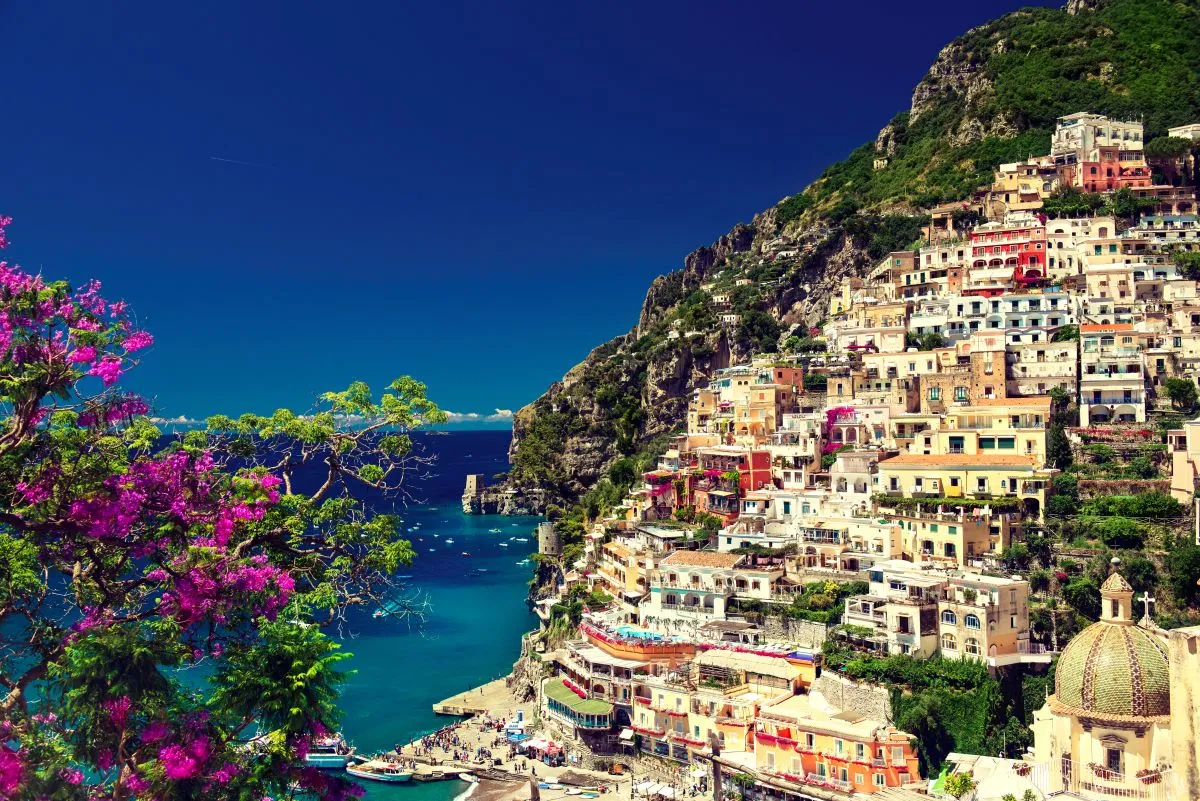 Cruise suggestion for cruise along Amalfi coast
Stunning beauty where the mountains plunge into the sea with scenic towns
Amalfi Coast (UNESCO heritage) with its stunning beauty since Roman times will give you feeling like you are in a fairy tale. The scenic coast offers you wonderful panoramas and beaches and bays mainly accessible only by sea.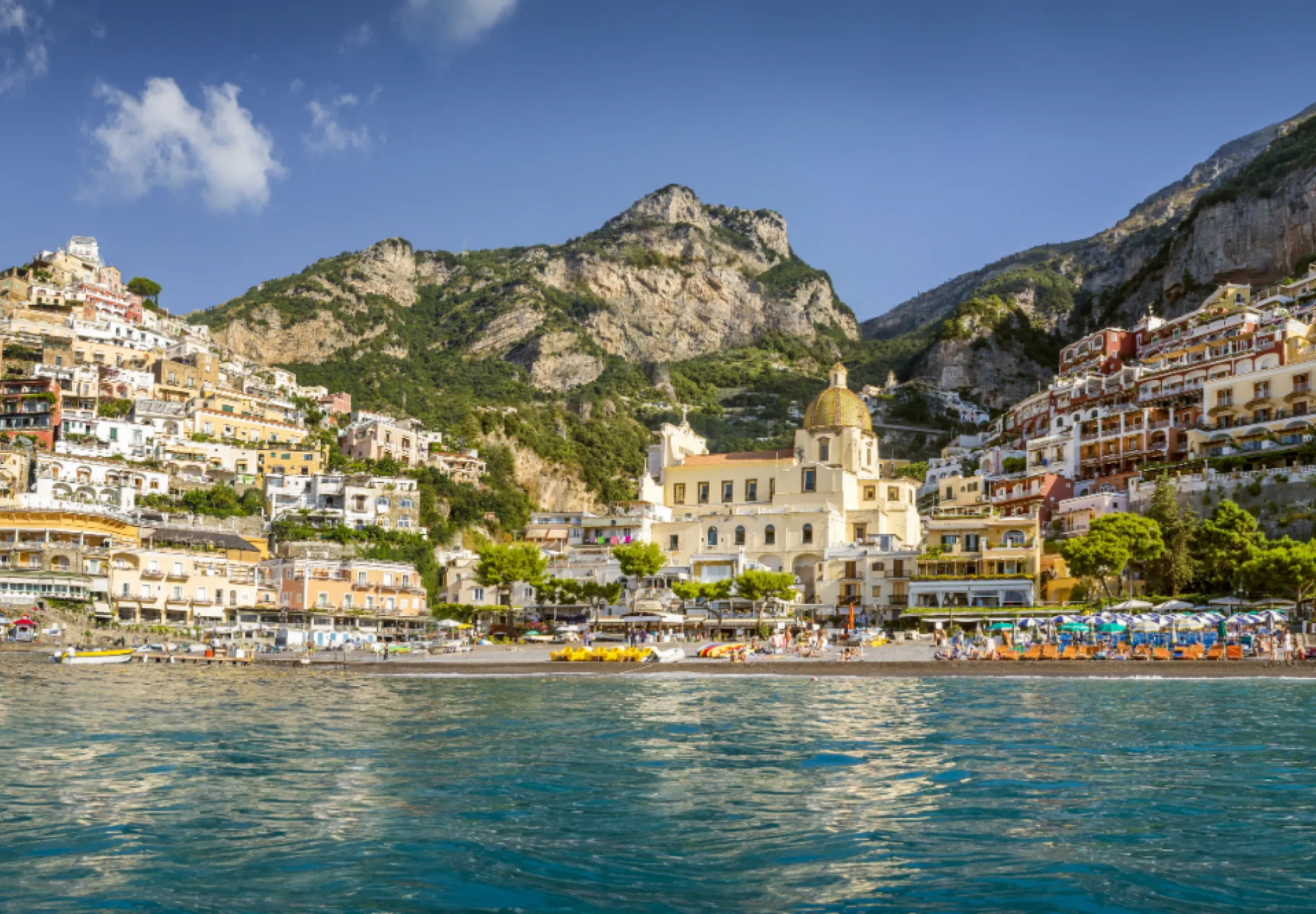 Positano
Beach Spiaggia Grande is the most cosmopolitan along all Amalfi coast packed with history, great restaurants and breathtaking seascapes. Vertical town from the 9th century can be explored along the steep flight of steps.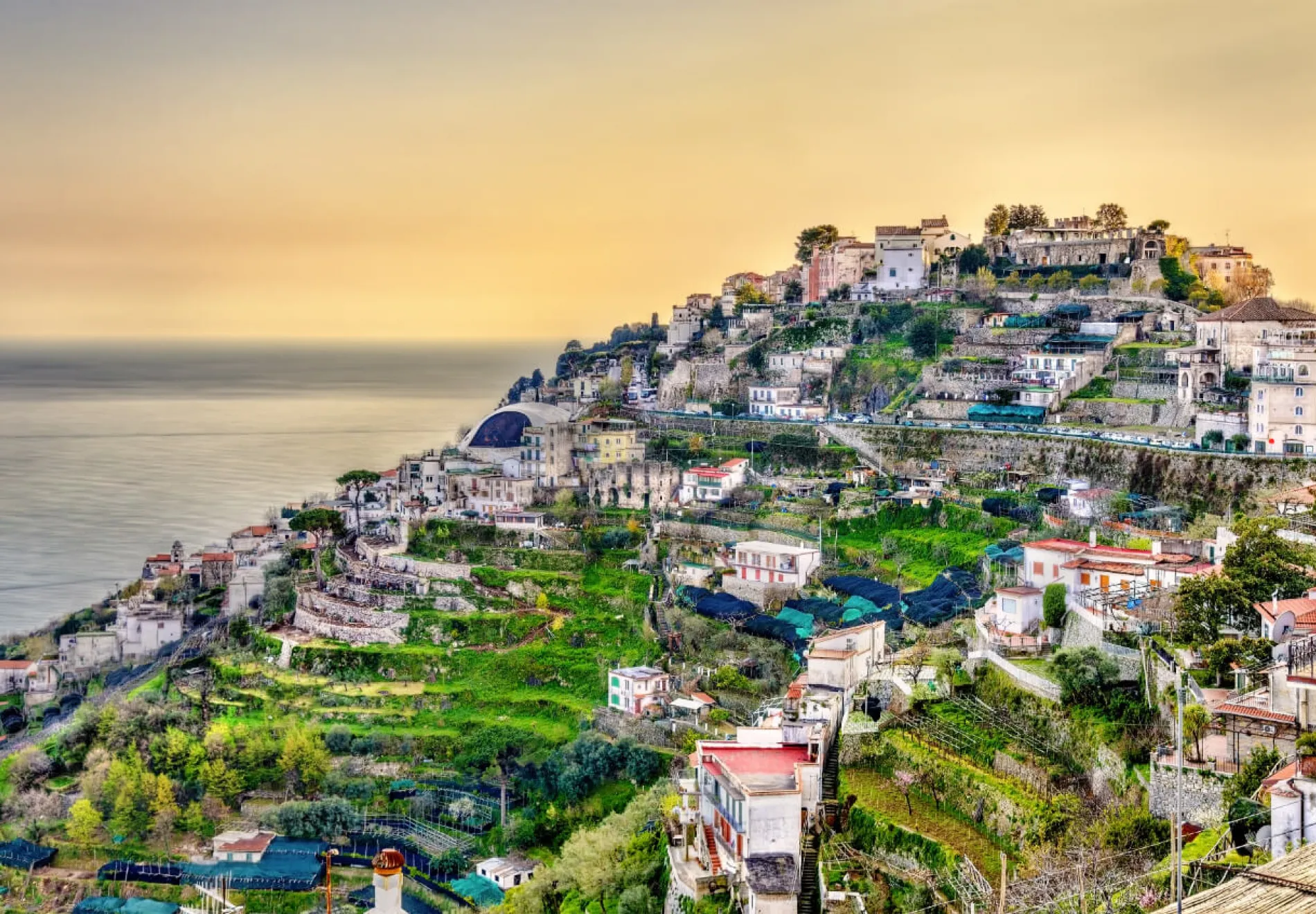 Ravello
One of the most charming villages where the cultural scene, natural beauty, medieval streets give Ravello a magical vibe. Taste the finest Neapolitan cuisine and enjoy the stunning view. We might add that all the ingredients come from the sea or surrounding hillsides.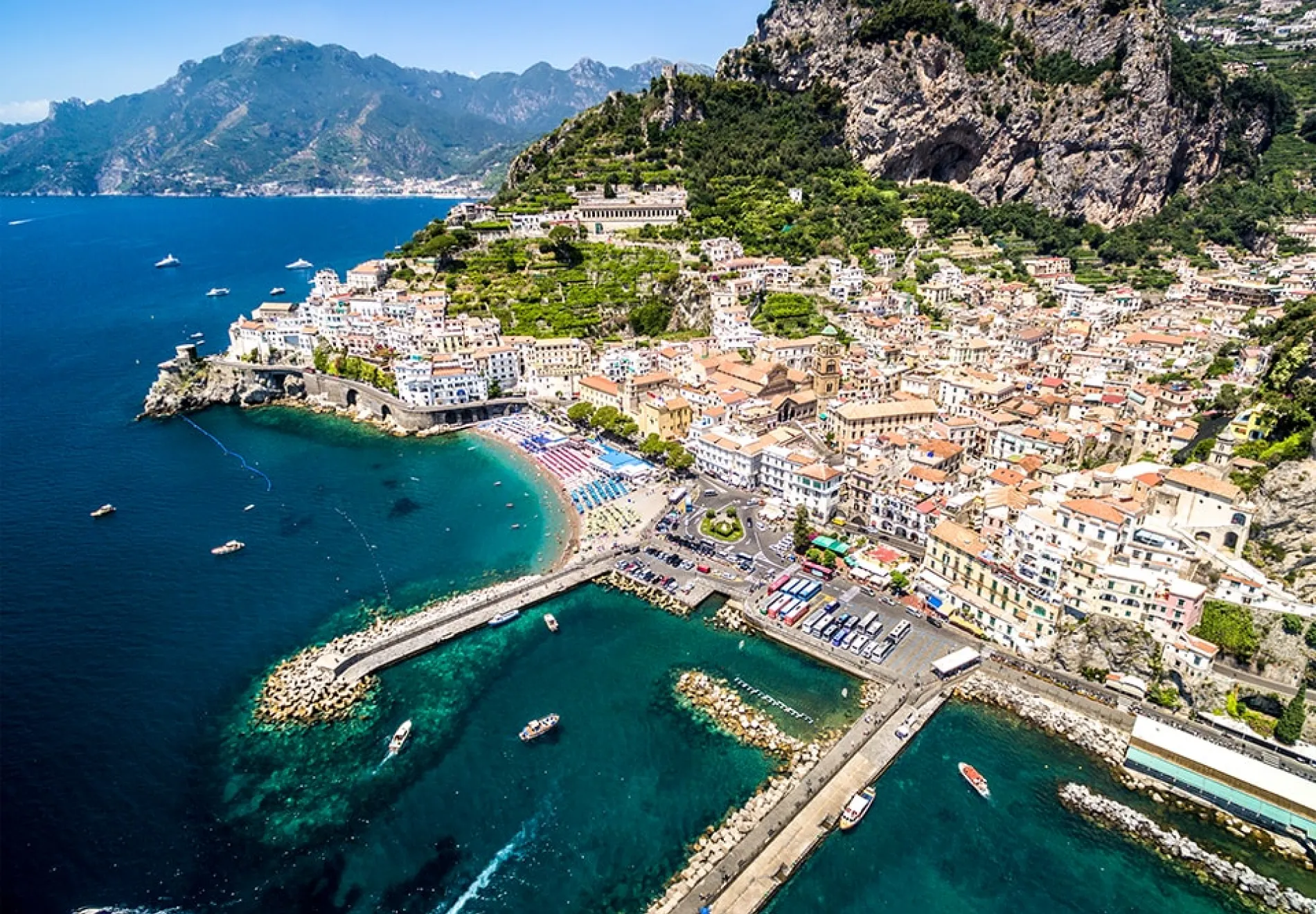 Maiori Town
Maiori town has the largest beach on the Amalfi coast and rich cultural and historical heritage. Take a short stop in an ancient watchtower (Torre Normanna Restaurant) and experience true Dolce Vita.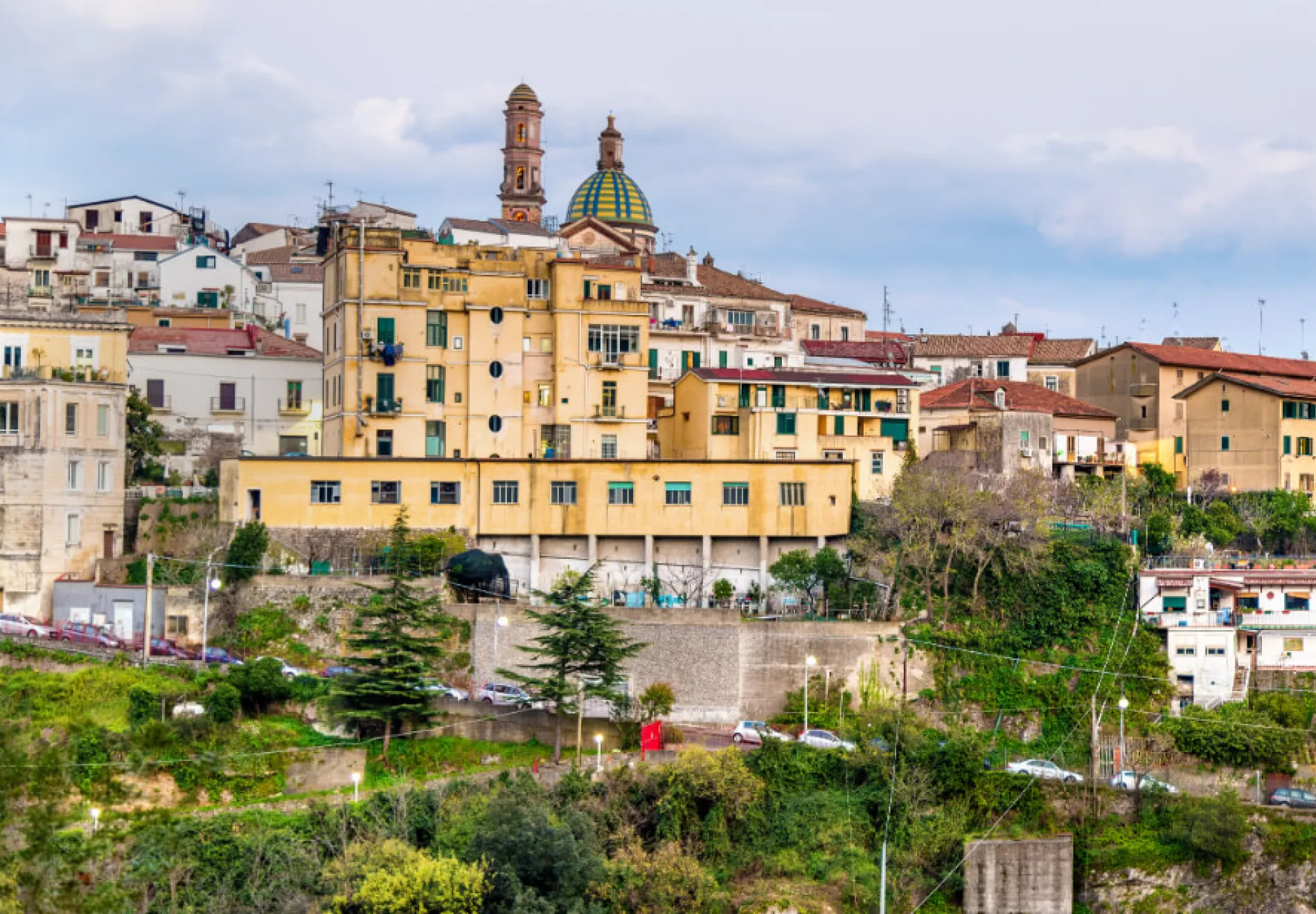 Vietri Sul Mare
Town Vietri Sul Mare stands out from other's on the Amalfi coast with its ceramics that are exported around the globe. Even the dome of the church of San Giovanni Battista is covered with colourful ceramics.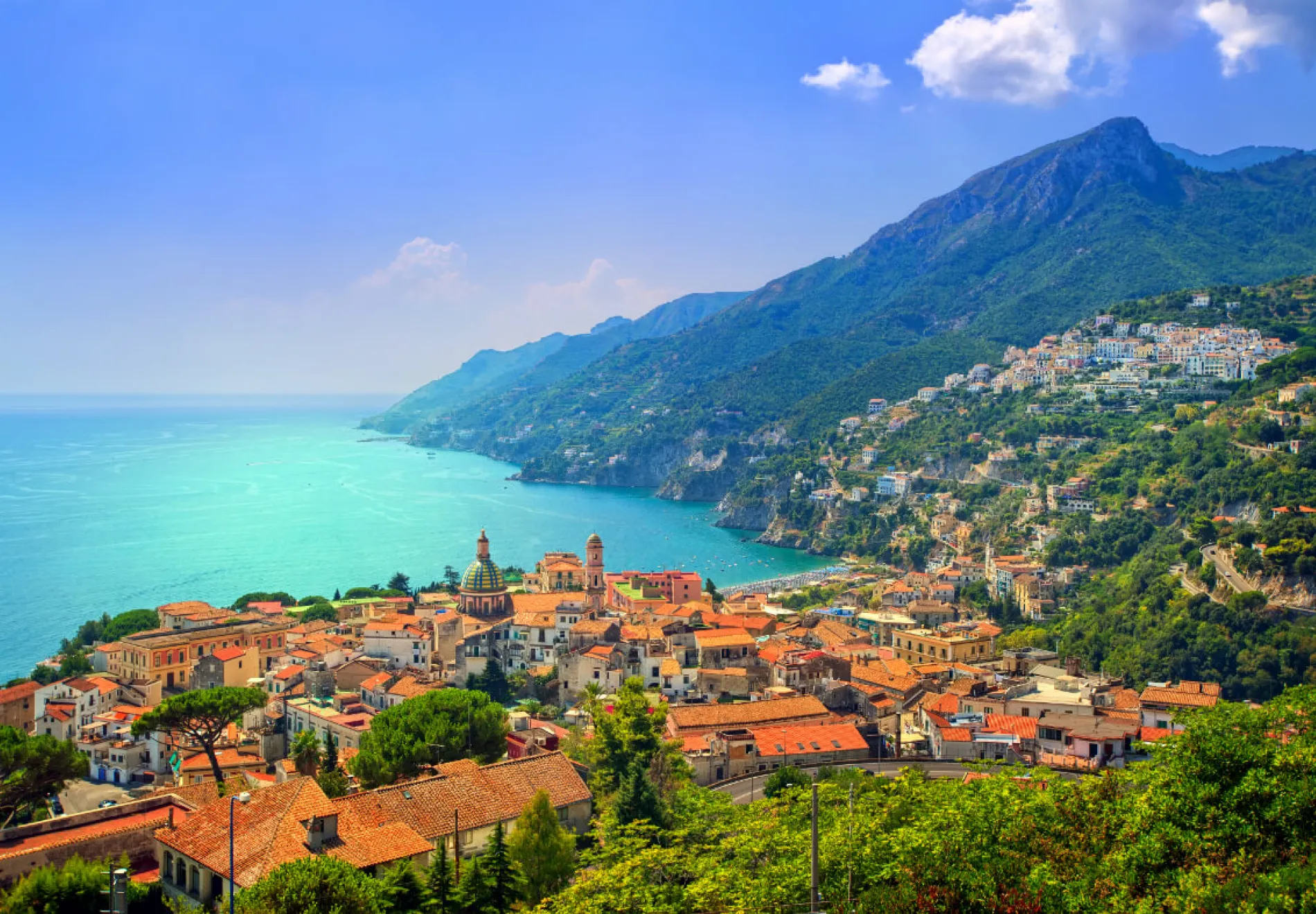 Salerno
The capital town of Italy for a brief period in 1944 where you can walk along the picturesque seaside promenade. Salerno offers hip nightlife, restaurants, museums, and monument.
This gulet cruise suggestion is one of the possibilities for the best holidays in your life. Routes can be tailored to your desires.
If you are interested in how a "normal" day on a gulet looks like. Check out this photo gallery. Click here!