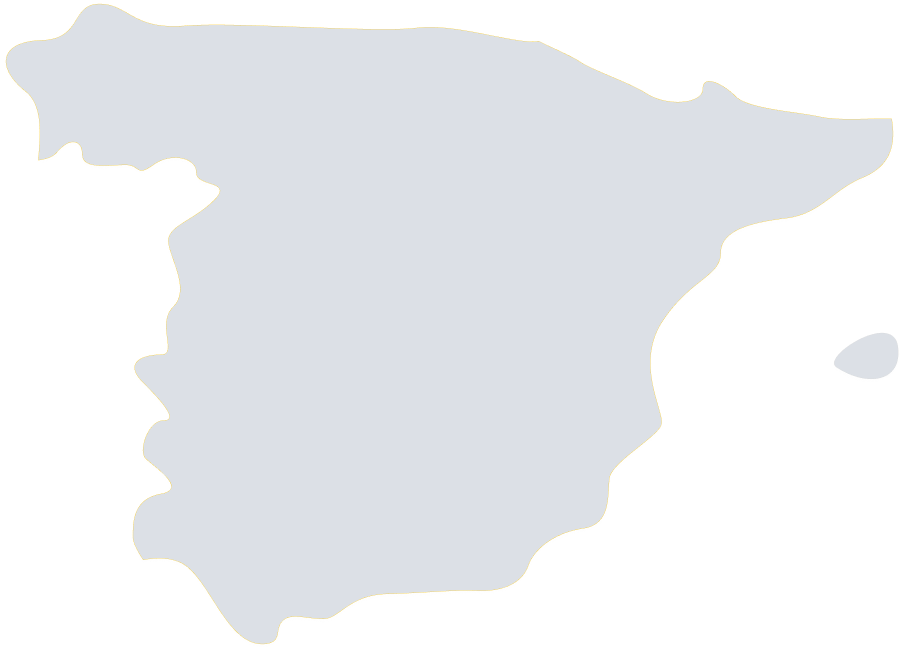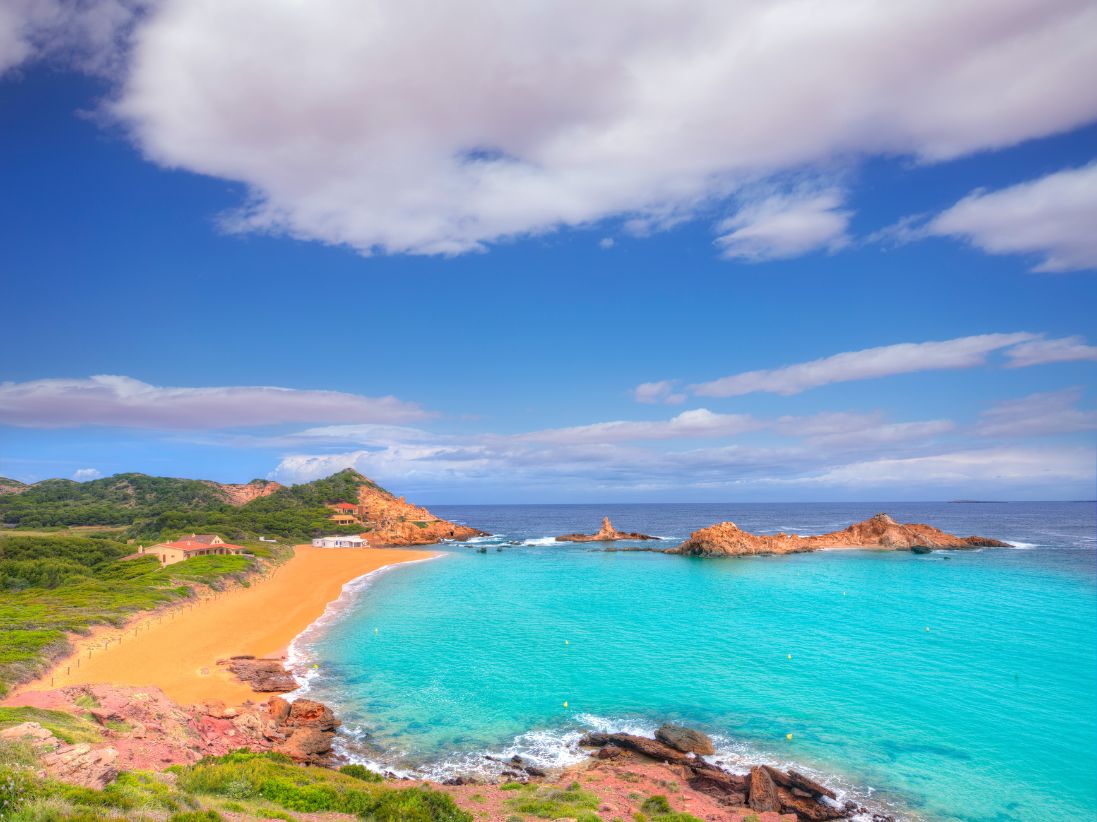 Spain
With over 6,000 km of coastline and several islands and islets, Spain offers a highly diverse yachting experience. Having an overview of all the vessels available for charter in the Balearic Archipelago, we made a list of the best ones. Besides helping you find the perfect yacht, we can assist you with planning a cruising route.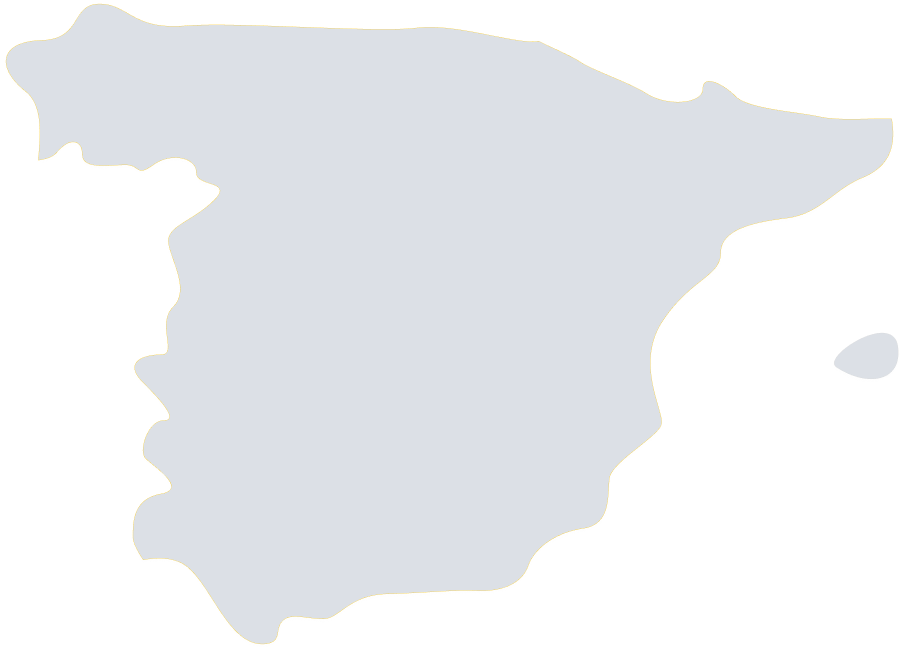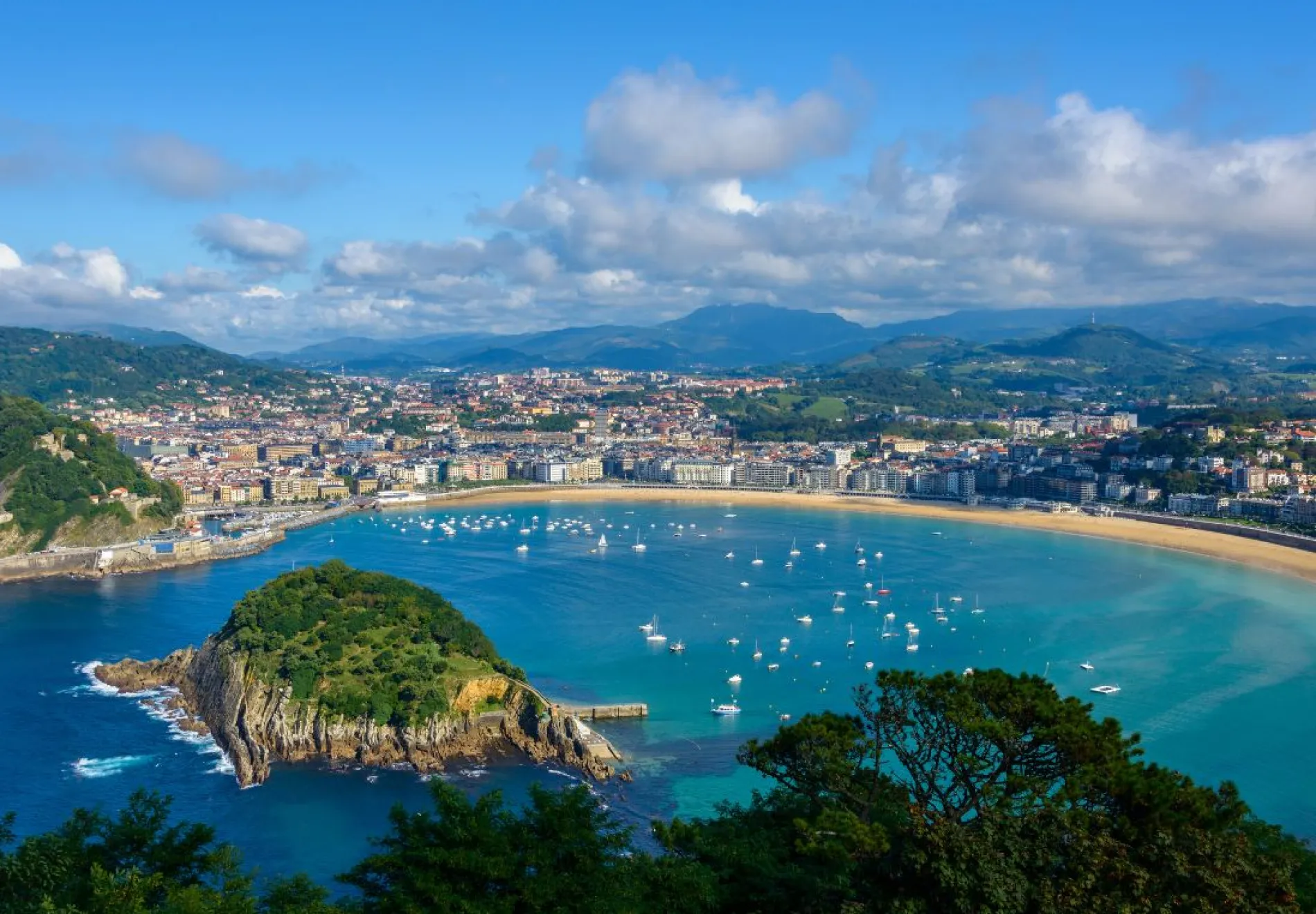 Request a Personalized List
Finding a perfect yacht is no easy task. So we are here to do the work for you. All you need to do is submit your preferences, and we will send you an initial list of yachts that best fit your criteria.
Request your list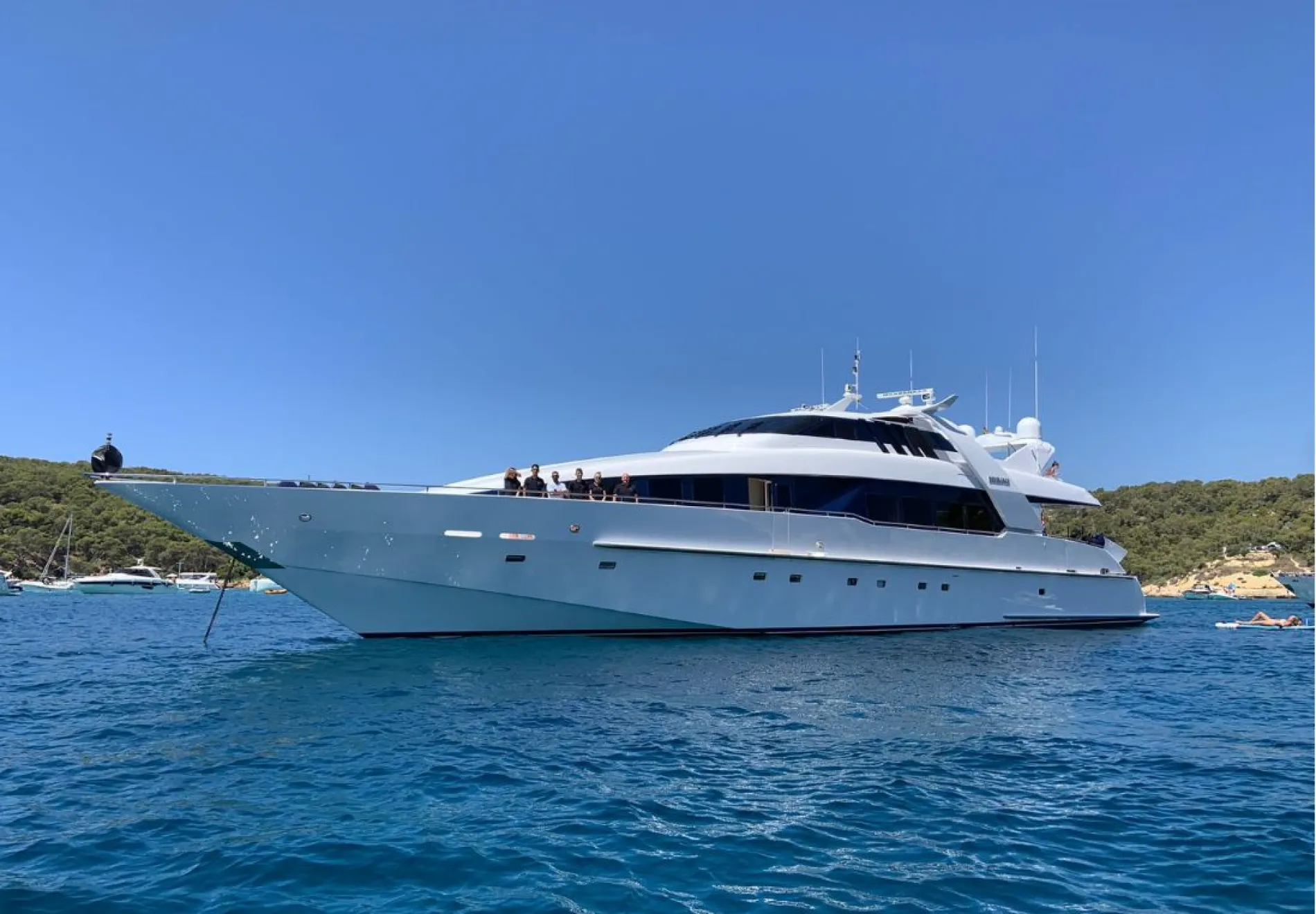 Yachts For Charter in Spain
To explore the beautiful Spanish coast and the islands of the Balearic archipelago, you choose between luxury yachts, sailing boats, or catamarans. They range between 17 – 36 meters, can fit up to 8 people and are fully crewed. Our extensive search process enables us to find the vessel and crew that best suits your wishes.
Finding The Perfect Yacht in Spain
You can browse through all the yachts available for charter in Spain yourself, or we can help you with it. With the global yacht charter search systems, we have direct access to every available charter vessel in the area. Below, we highlighted the yachts that deserve special attention due to their overall excellence in terms of quality, pricing, performance, value, and crew.
Yachts in Spain - Market overview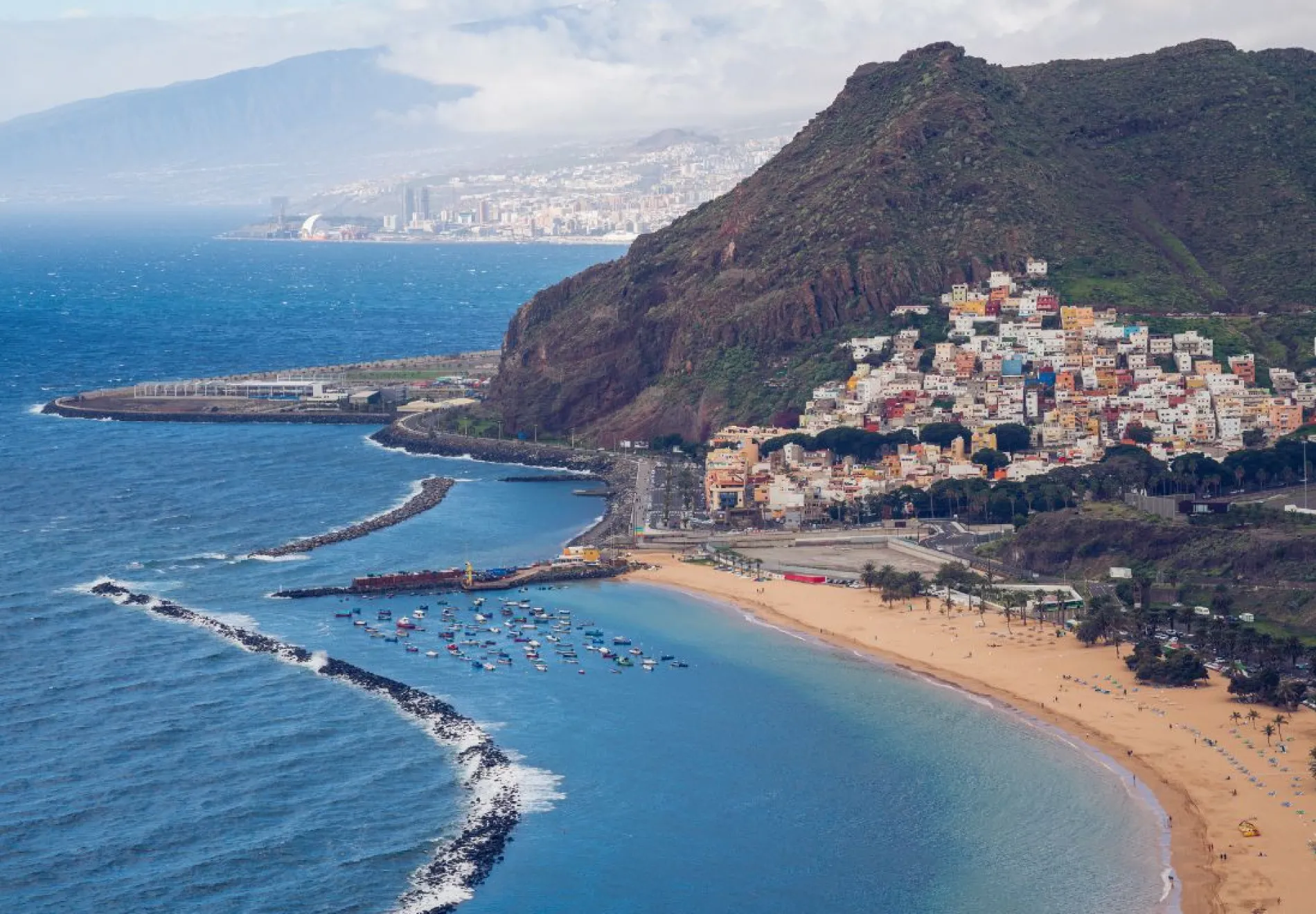 Route Planning
Once we find the ideal yacht for you, we can assist you with route planning. Depending on your group's wishes and preferences, we can design the route accordingly. With a such rich history, natural beauty, and lively nightlife, Spain offers everything for everyone.
FAQ
It will provide you with a clear idea of the best available option for your yacht charter
It will help you better understand and determine your preferences and expectations
It will help us to tailor a search of the most appropriate yachts for you, and negotiate the best price with the yacht owner/s
There are thousands of yachts for charter, and selecting the one that best suits your group's preferences, budget, and taste is challenging, especially if you are a first-time charterer.
Our hand-picked, "award-winning", highly recommended yachts are the best in class. The list will give you a clear understanding of what is possible, and the costs, without the need to cross-reference against the hundreds of other yachts. The list provides a refined, personalized selection of up to 10 vessels, across different price ranges, so you can make an informed decision.
It will highlight the best "value for money" yachts; and subject to availability on your chosen dates at the destination you desire, everything will come together for a memorable experience at sea.
This is a process of elimination that will deliver the most appropriate yacht for your holiday.
It is crucial that we, at Goolets, gain a thorough understanding of your preferences and expectations from the beginning, so that we can undertake a comprehensive, tailored search. Please consider the following:
Do you prefer modern or classic yachts?
Do you prioritize the size of the yacht or the age of the yacht?
What do you expect from your crew? Highly attentive at all times, or more in the background?
Would you prefer a younger crew, full of energy and sociable; or less so?
Do you need a faster yacht to explore more places and cover more ground, or is this not so important?
Do you prefer larger cabins and a spacious salon/living area, or you are more of an outdoor person?
Do you prefer a more luxurious yacht, or to allocate more of your budget to food/beverages and activities (water sports/land excursions/tours/bike rental, etc)?
Once we have noted your preferences, we will compile a shortlist of possibilities comprising 5 to 10 yachts of varying specifications (size, interior style, type of crew, etc); following which, we will narrow this down to 2 or 3 options, all of which would make excellent choices.
This process can be repeated with multiple permutations in order to arrive at the most suitable selection.
This process - refined over the past 15 years - delivers successful charters and satisfied customers.
We specialize in crewed vessels, where prices can range anywhere from € 5,000 per week up to more than € 1 million per week. Most of our charters fall into three price levels:
From € 10,000 to € 30,000 per week: This price range has the largest variety of yachts, and includes smaller vessels - motor and sail, gulets, classic yachts, and catamarans. When booking, it is important to ensure proper maintenance inspections have been carried out, and the crews are professionally trained, speak fluent English, and can provide excellent service. Around 30% of our customers book vessels in this range.
From € 30,000 to € 100,000 per week: This price level is becoming more popular every season. It includes a wide range of yachts, traditional and modern. These are high-specification vessels offering every imaginable comfort. Around 50% of our clients book yachts in this price range.
From € 100,000 per week: This price level includes ultra-luxury vessels such as mega yachts. These are the most highly sought-after charter yachts in the world, with a wide range of high-end water "toys" onboard - including jet skis, a helipad, and even a submarine. These charters are very bespoke and every detail is managed to cater to exacting requirements. A small percentage of our clients book these superyachts.
For each destination, we provide all the most popular itineraries/routes that are being followed.
The first step is to go through the itinerary and determine your starting point. This usually covers check-in and check-out locations, and some of the highlights (islands, towns, nature parks, bays, locations), that you would prefer to visit.
Second, the tailor-made route is refined to maximize each port of call. You can elect to stay longer in some places and omit others.
Third, we customize your itinerary according to your group structure and preferences. If you have small children or teenagers, or if you are an active group of older people traveling without children, or if you are in your 30s traveling with friends who like to party, you can all follow the same route. You can all arrive at the same island, for example, yet experience it in a completely different way:
Families with young children: we will find the best and safest sandy beaches where you can swim and relax
Teenagers might enjoy activities such as water sports
Older groups may wish to visit historic places, enjoy a leisurely lunch at a local restaurant, or visit a wine cellar
Those who like to party might wish to sleep during the day and stay up til the wee hours.
When we have the basis for the itinerary and your group structure (age, wishes, expectations) we construct your wishlist and discuss it with the Captain.
We have successfully organized thousands of charter cruises for every conceivable group size so we have a thorough understanding of what is required to make your trip a success.
We are highly experienced and specialize in delivering the ultimate yachting holiday.
Yacht research: we have extensive knowledge about each yacht that we offer for charter and we are one of the most respected and longest-established charter operators in our industry. We have an internal award for best-in-class yachts - the GOOLET AWARDS - and this rating system ensures consistent quality.
Planning: we know from experience that detailed planning is key to a successful yacht charter. Our proven systems and in-house expertise ensures that no stone is left unturned and that each and every detail is attended to.
Experience: Over the past 15 years we have gained vast practical exposure to the yacht charter market and all the intricacies and personalities involved. We fully understand the need for excellence in organization and customer service, clear communication, and seamless delivery. Our repeat business is testimony to our commitment to client satisfaction. We look forward to assisting you.
Your first point of contact at Goolets will be with a Concierge Assistant /Yacht Planner. This involves a full review and confirmation of all of your wishes. This information is collated, then we confirm availability with the yacht owner. We then prepare the necessary paperwork including the charter contract which is signed three ways - by you (the charterer), by us (the broker), and by the yacht owner. Upon payment of a 50% deposit, the yacht booking is secured.
Your wishlist is compiled and the planning for your trip commences - usually one or two months prior to departure. You will be sent a questionnaire where you will confirm the passenger names, your menu preferences, any food allergies, whether you need airport transfers booked, and so on. We communicate with the yacht's crew and create a day-by-day itinerary.
Final payments are made 4 weeks prior to departure, and all relevant travel documents and destination advice are issued. The crew is briefed on any last-minute requests.
At check-in state, our destination experts will arrange everything on the ground to ensure easy embarkation.
We stay in contact throughout your holiday to ensure everything is going as planned.
We are a long-established family business (launched in 2005) with trusted, hands-on management. We are widely recognized in the yachting industry and have years of experience with delivering successful charters to our global clientele.
Alenka and Mitja run the company with the key values of family, integrity, and honesty at front of their minds in all they do to help others enjoy the good life.
The company relies on state-of-the-art systems and networks supported by highly trained and experienced staff who share their vision.
We take pride in what we do and we look forward to welcoming you on board one of our boats very soon!
You can read more about our story here.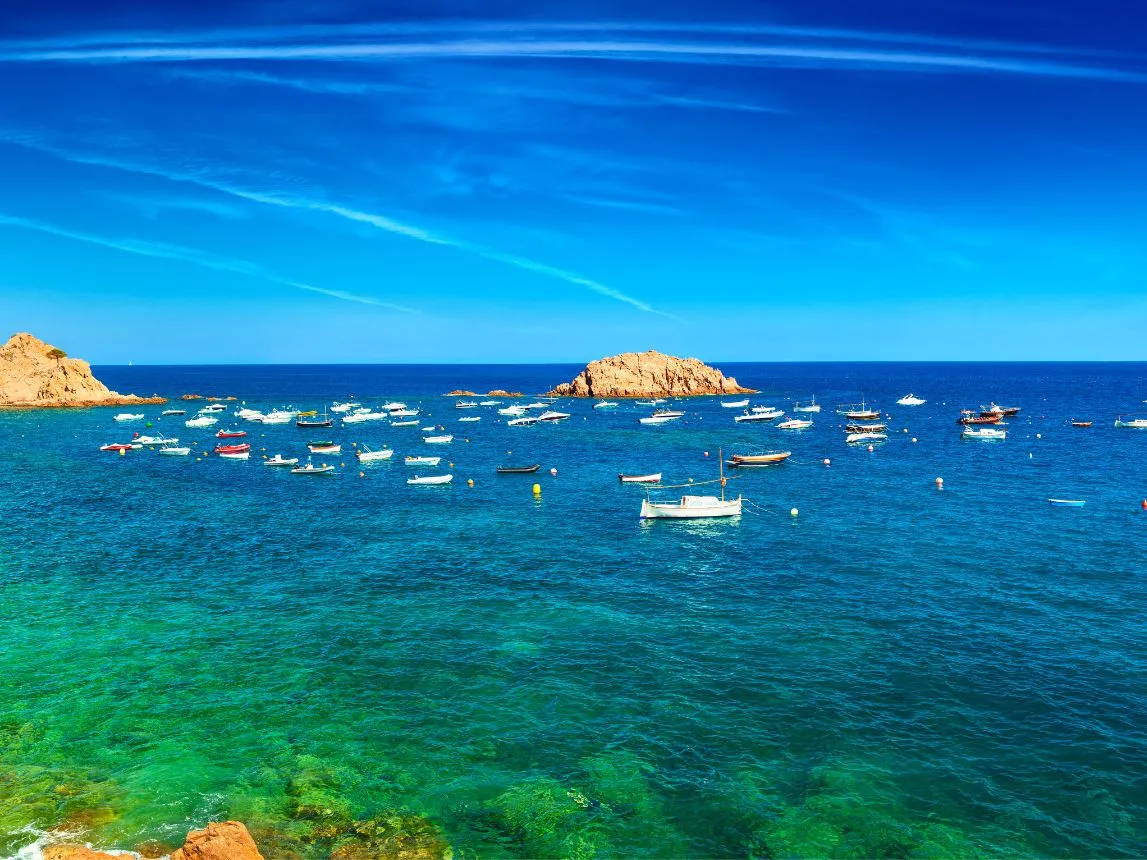 Spain - Do you like what you see and would like to know more?
As the biggest yacht charter experts for Spain and the whole Mediterranean, we have an overview of all yachts and can offer you the best deals. If you want to experience Spain in a unique way, let us help you with the planning.
Start planning now
What kind of yachts are for you?
Find out which yacht will suit you best in this short and fun quiz.